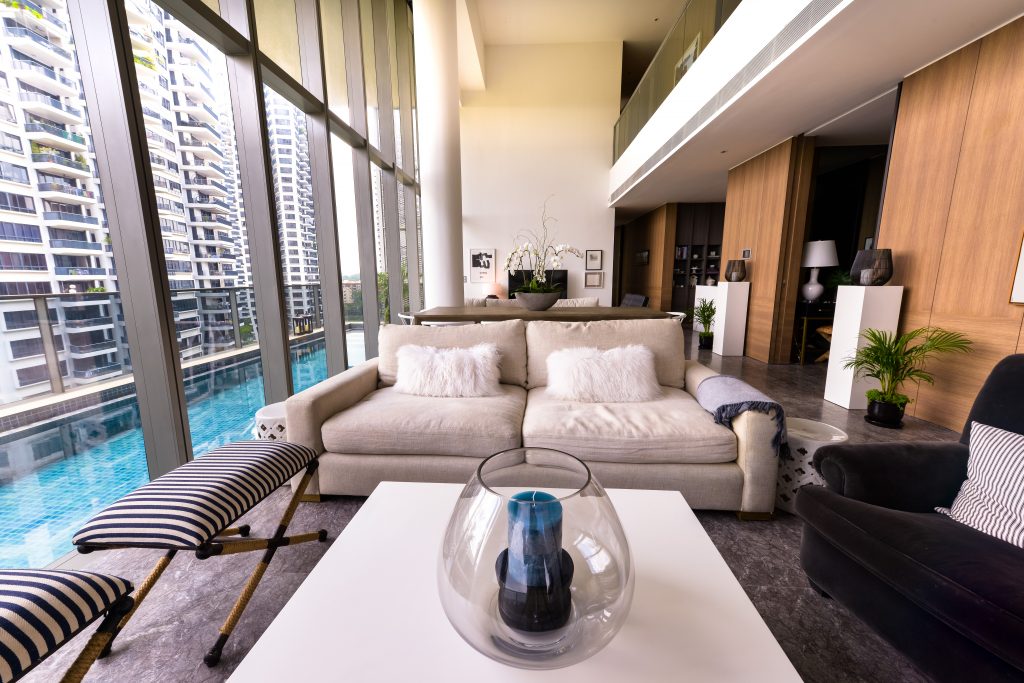 Why did you choose this living space?
Before coming here, we lived in San Francisco and had a big spacious home in a very friendly neighbourhood. When we found out we were moving to Singapore and now the children are all teenagers we jumped at the chance to try another style of living. This condo ticked all the boxes and it was a mutual decision to choose this above all the other properties we had seen.
What do you love about the space?
The condo has floor-to-ceiling windows and has the most wonderful view of Bukit Timah and the lush greenery Singapore offers. The pool makes up for the lack of outdoor space and we love the open feel to it.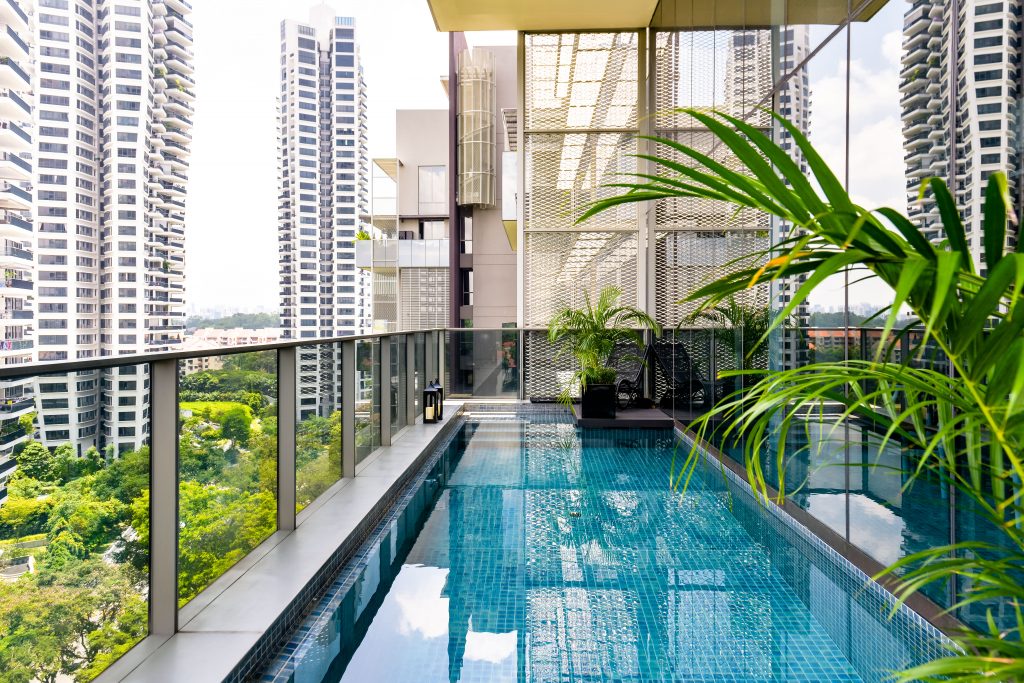 What do you like about the area?
This condo is relatively new, however we often hear people telling us of the farms and orchards that used to be here. We are just settling in but we love the area and what it has to offer. We like to jog in the Botanical Gardens in the morning before it gets too hot. We are lucky to have Cluny Court, Holland Village and Dempsey Hill on our doorstep and with the MRT so close by our children have become independent very quickly.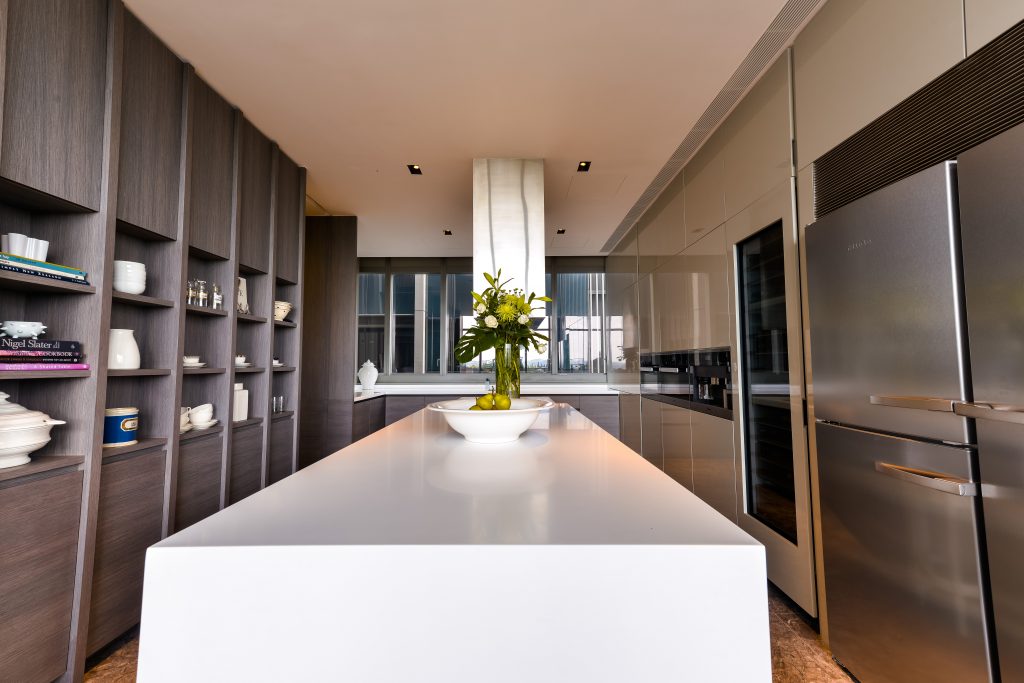 Your favourite spot in the house?
I like to escape to my office after dinner and spend a few hours there. I hope to be able to start painting again and it's the perfect spot to do this. And there is nothing better than watching the sun go down from the balcony on a Friday evening with a refreshing drink or two in hand!
Describe your decorating style
I buy things because I like them. As an expat, I believe that is so important. It's easy to buy things to fit a house, only to move again and find it doesn't work in another. I try to be disciplined about the choices I make, rather than to follow fashion trends. I want to have objects in my home that are personally impactful and pulled together to make it meaningful, comfortable and to feel like home. I don't want the house to feel disjointed, rather that it flows from one space to the next. I have objects that tell our story – a cuckoo clock from Switzerland, curated medicine bottles from my father's pharmacy, antique cups from my grandmother, prints from places we visited in Europe and most of my art is by New Zealand artists.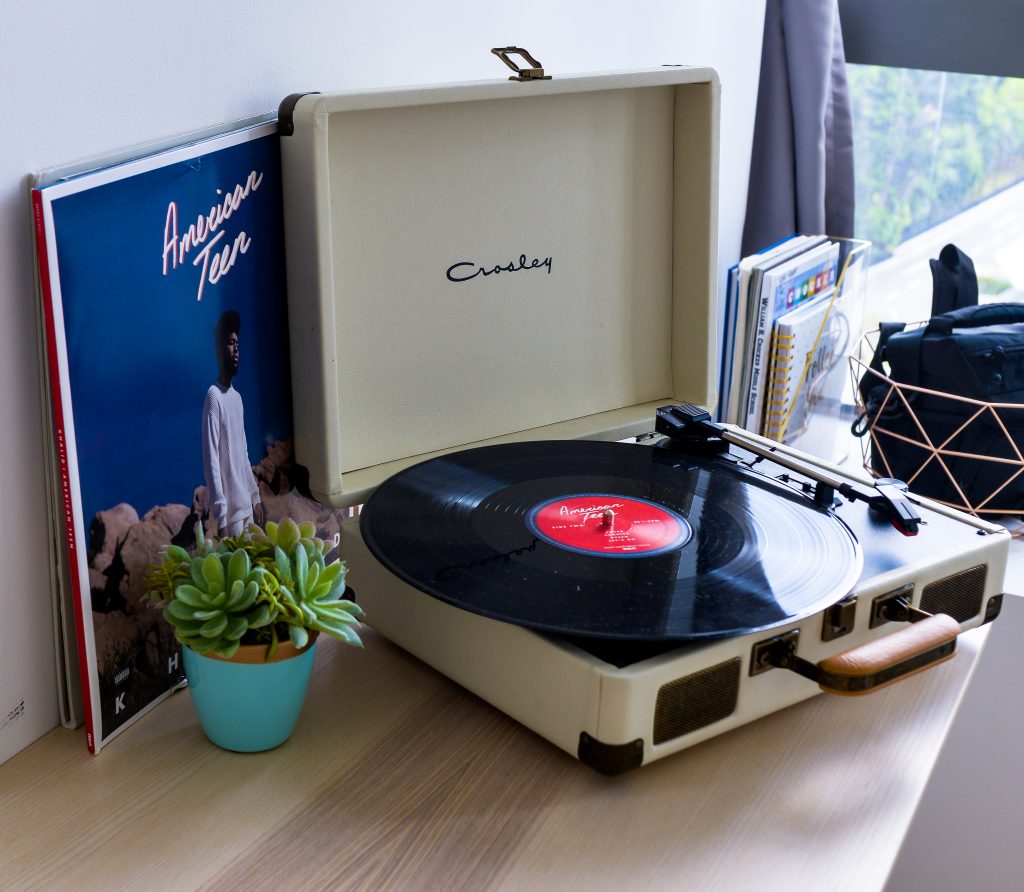 What colours and shades are you drawn to?
My home primarily consists of "donkey" colours; black, white, brown and beige! It's safe but I find it calming and complimentary. I tie it all together using texture and tone – leather, linen, seisal, and cane to name a few, counter balancing each other and adding interest. Most importantly however, I am not afraid to mix the old with the new. Our last move I had a lot of navy accents and feature walls, this time I have tried to compliment the jungle vibe with a dash of emerald green – as subtle as it is!
What do you love collecting?
I adore chairs and have been an avid collector for some time! When I lived in Basel, Switzerland I used to pop over the border to The Vitra Design House in Germany – they have the official contract to produce many chair brands. I picked up Ray and Charles Eames chairs and a few from Verner Panton for our large farmhouse style kitchen table. Unfortunately these didn't fit here, so are in storage back in New Zealand waiting for my next housing project! I went on to collect many other chairs from Kettal, Mies van der Rohe, Hans Wagner and Bertoia to name a few. Our new kitchen stools are from Kettal, which I purchased here. Whilst living in America I bought a linen sofa and a grey American oak dining table from Restoration Hardware, which add comfort and size.
Do you have a favourite piece?
One of my favourite items is a lampshade by David Trubridge, a New Zealand designer. I am unable to have it installed above my dining table due to the sheer height of the ceiling, so I have it in my office. When lit, it projects an amazing pattern around the room, resembling coral.