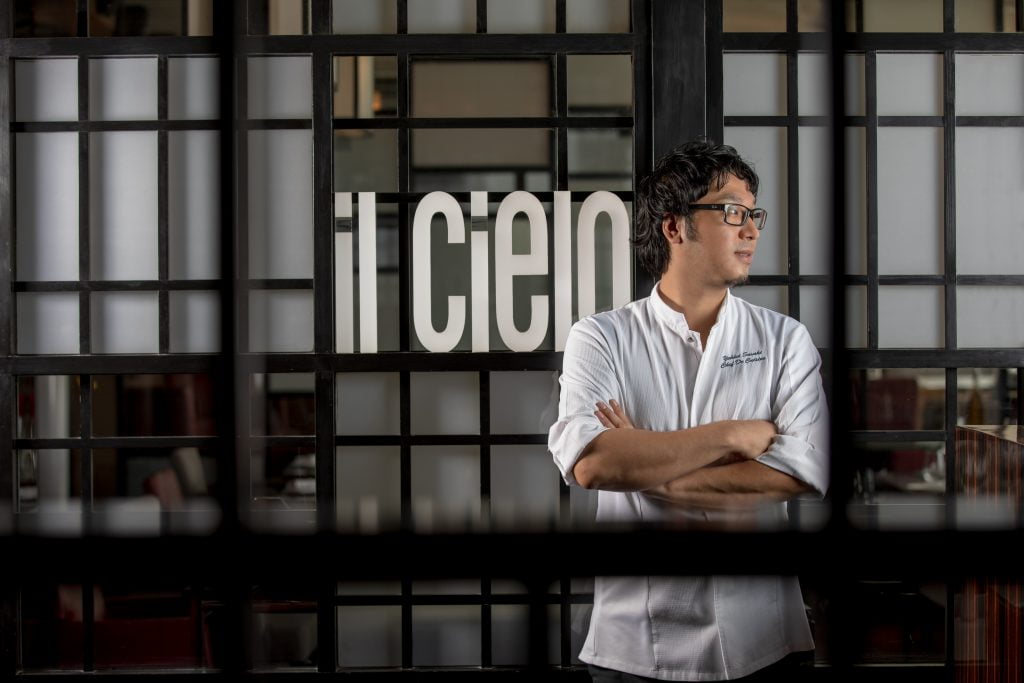 il Cielo
Level 24, Hilton Singapore, 581 Orchard Road, 238883
il Cielo Rooftop Italian Dining has launched a new omakase dining concept, featuring multiple Japanese-Italian fusion dishes, personally curated by Head Chef, Yohhei Sasaki. Guests are invited to collaborate with Sasaki through suggesting a particular ingredient, drink, dish, or even a special memory that the menu can be planned around.
My group opts for the extra decadent wine-pairing experience, with an expert sommelier matching blends to each delicate course. This style of dining uses fresh, seasonal ingredients, and our impressive plates showcase Autumn flavours.
Fluent in both Italian and Japanese cuisine and techniques, Chef Sasaki spent years training in top Michelin-starred restaurants – and it shows. Starters include a savoury Foie Gras Macaron and Salmon with Wasabi Sauce on a seaweed chip. We move onto Deep Fried Scampi wrapped in Capellini Pasta, Sweet Pumpkin Gnocchi, stuffed with four cheeses and autumn black truffle and the stand-out main dish: a creamy three-mushroom risotto with succulent grilled Wagyu and a separate beef consommé and wasabi pesto sauce – a perfect balance between the two cultures and styles of cuisines.
Starting at $158 for 7 courses. Contact ilCielo@hilton.com for reservations (at least three days in advance for omakase).
Verdict: Not every dish was a winner, but Chef Sasaki's flavours are bold and fresh, and the experience is novel. Go for the stunning view, the excellent wines and the incredible wagyu.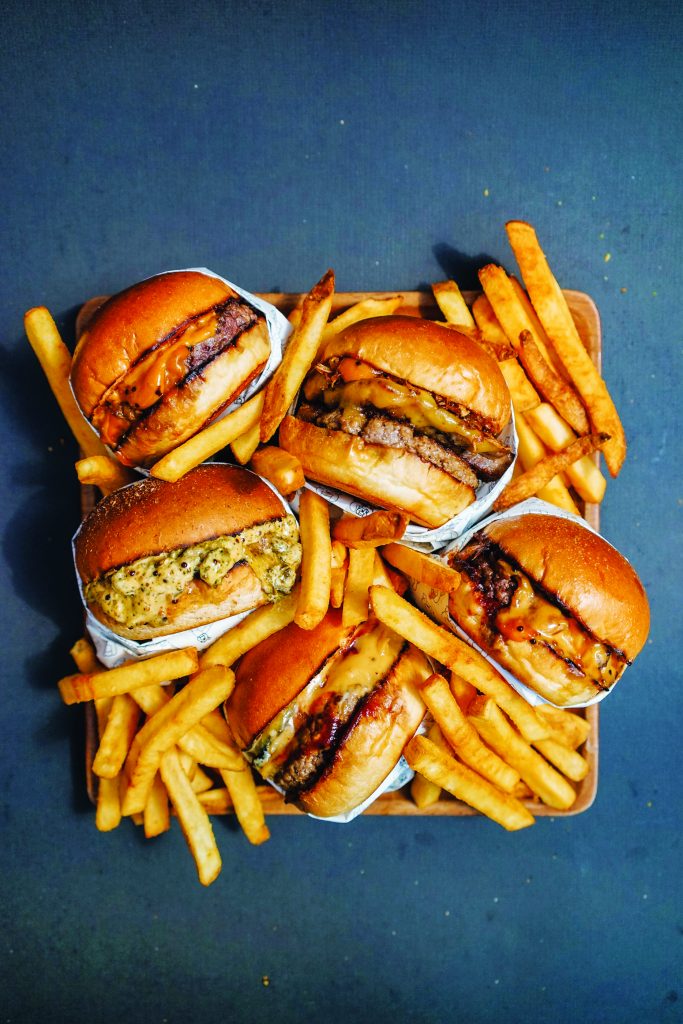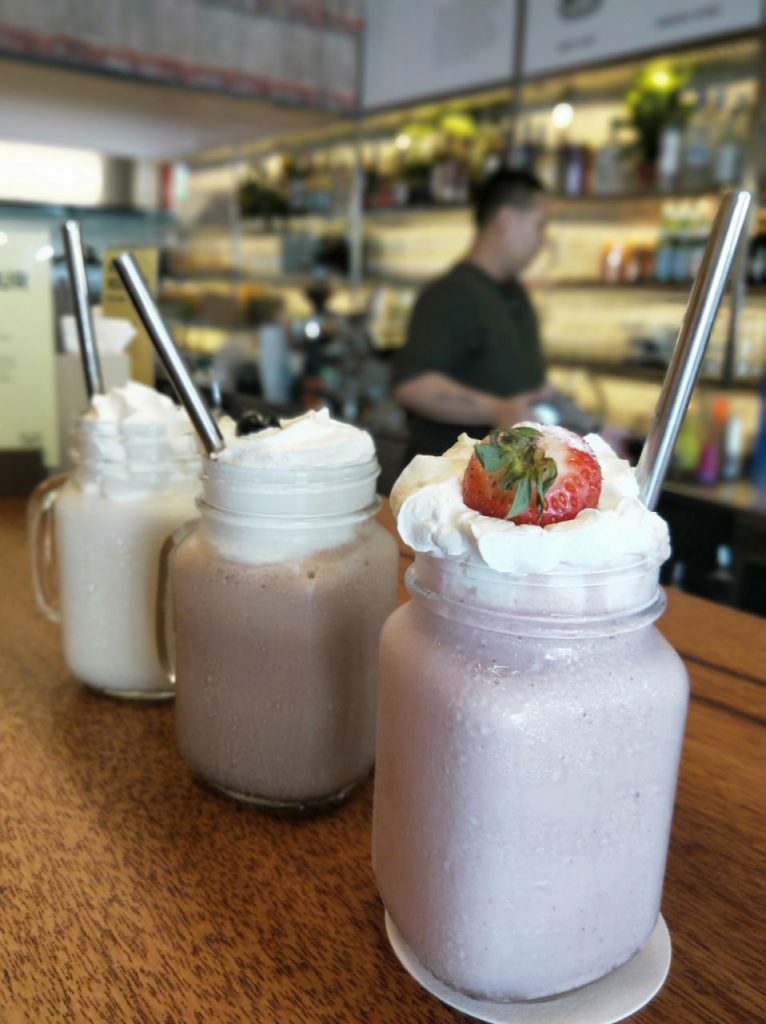 Three Buns Quayside
60 Robertson Quay,
#01-01, 238252
In their first standalone location, Three Buns delivers hip cocktail and burger vibes. A newly curated menu features their popular signature burgers, as well as some delicious newcomers and a weekend brunch menu.
The buzz is justified for the beef rendang inspired Red Man Burger – which nails the brief with a falling apart slice of tender beef cheek, soaked in a spicy marinade and sous vide for 24 hours. It's served with a soft coconut bun and is honestly one of the best burgers I've ever eaten. Other standouts include the classic truckstop style burger, Da Cheese Master which stars a juicy black Angus beef patty topped with double cheddar, charred onions, ketchup and white miso paste. Going the whole hog? Order the Miso Dirty Fries, lathered with miso béarnaise, smoked chicken sausage and floss, chives and scallions.
There are tons of inventive cocktails on offer, but for my money – it's the boozy, thick milkshakes that pair the best with burgers – suck on banana-based 3 Monkey's and chocolatey Aye Sailor.
Verdict: Elevated above your standard burger joint, Three Buns is a thoughtful, environmentally-aware brand, with incredible food and a passionate Head Chef who cares about every patty, sauce, bun and filling. Perfect for a late night stop, or a lazy weekend brunch.