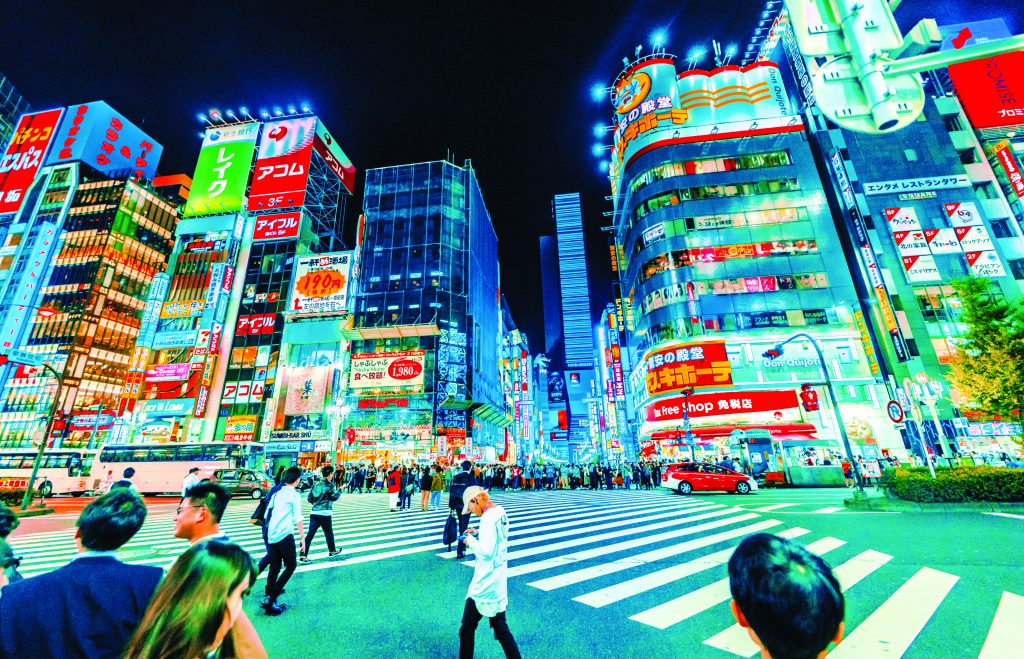 It's my third trip to the bustling metropolis of Tokyo – where centuries old history and culture collide with the blazing modernity of neon lights and robot cafes. This trip, I'm determined to get off the beaten path, and uncover the city's less frequented neighbourhoods and secret hang outs.
After a great night's sleep on the cloudlike beds at the super stylish new Pullman Tamachi hotel I stroll the new-to-me neighbourhood, lined with charming canals and local restaurants. Grabbing a quick omelette and a fortifying flat white at slick Pullman eatery, KASA, it's time to join my group and hit the streets with our guide, Yasushi, from Tour Guide Tokyo (tourguidetokyo.com)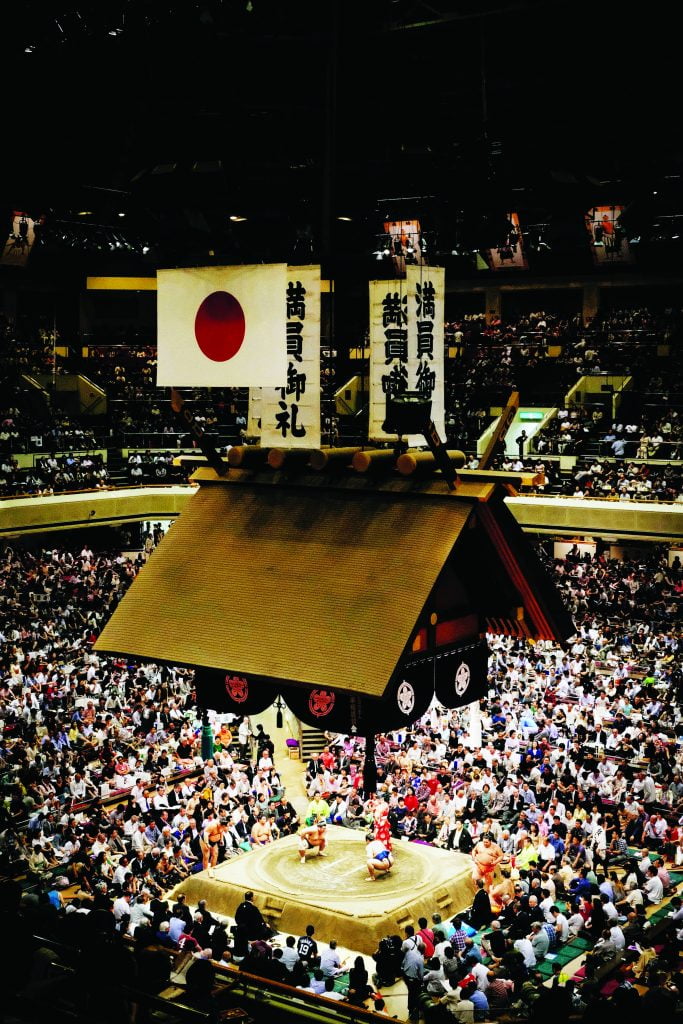 First up, we negotiate the spaghetti tangle of subway lines to the Sumida district, home to the country's finest sumo wrestlers. Here, you can view wrestlers of all ages and sizes training in their stables. You can also spot them eating or serving kilojoule-heavy chanko or "sumo soup" – a broth containing vegetables, fish and/or chicken; or heading to practise bouts at Ryōgoku Sumo Hall, an indoor sporting arena where tournaments are held throughout the year. We bump into a real life sumo while visiting the arena, and he's more than happy to pose for a quick photo before continuing on his way. The small sumo museum is worth a look – it's free to enter and exhibits photos of the top ranking sumos, costumes, and ancient woodblock prints dating back to the 1700's.
Tokyo's famous fish markets in Tsukiji have a new home in the Toyosu area, close to Tokyo Bay. Although it's over twice the size of the original market and is fitted with state-of-the-art facilities, 80% of the traders were opposed to the move, with some refusing to budge. We visit Tsukiji's historic outer markets – buying Japanese snacks, and soaking up the atmosphere while it's still on offer. With the main fish market relocating, many predict the jam-packed sushi bars and shops will soon close.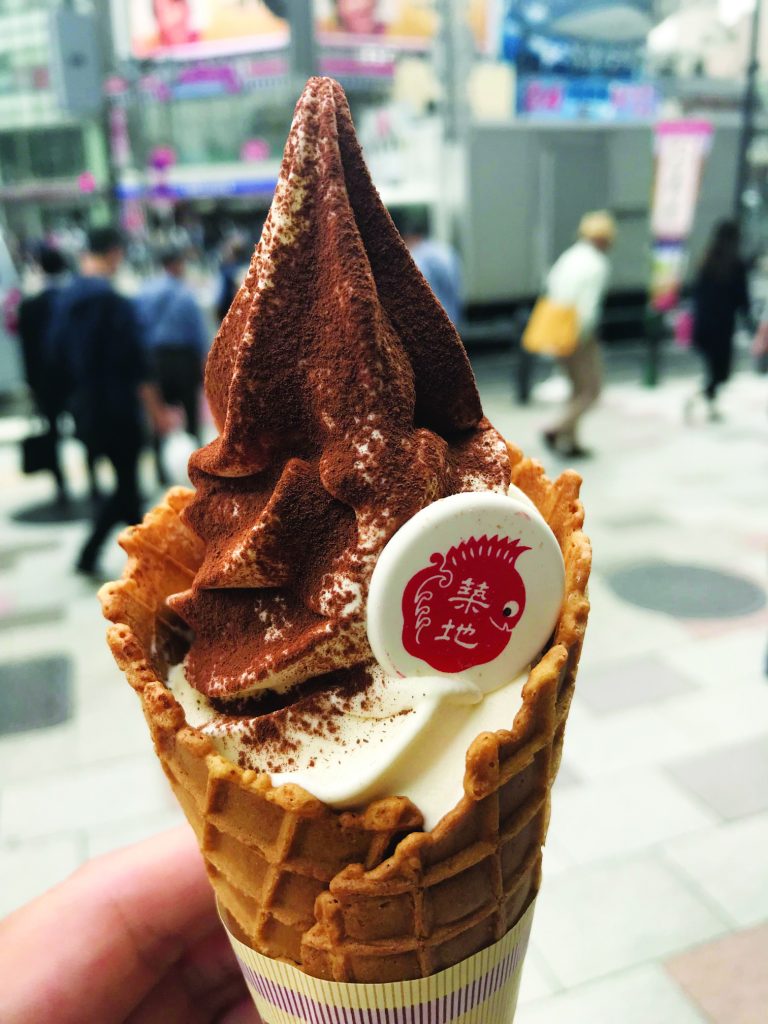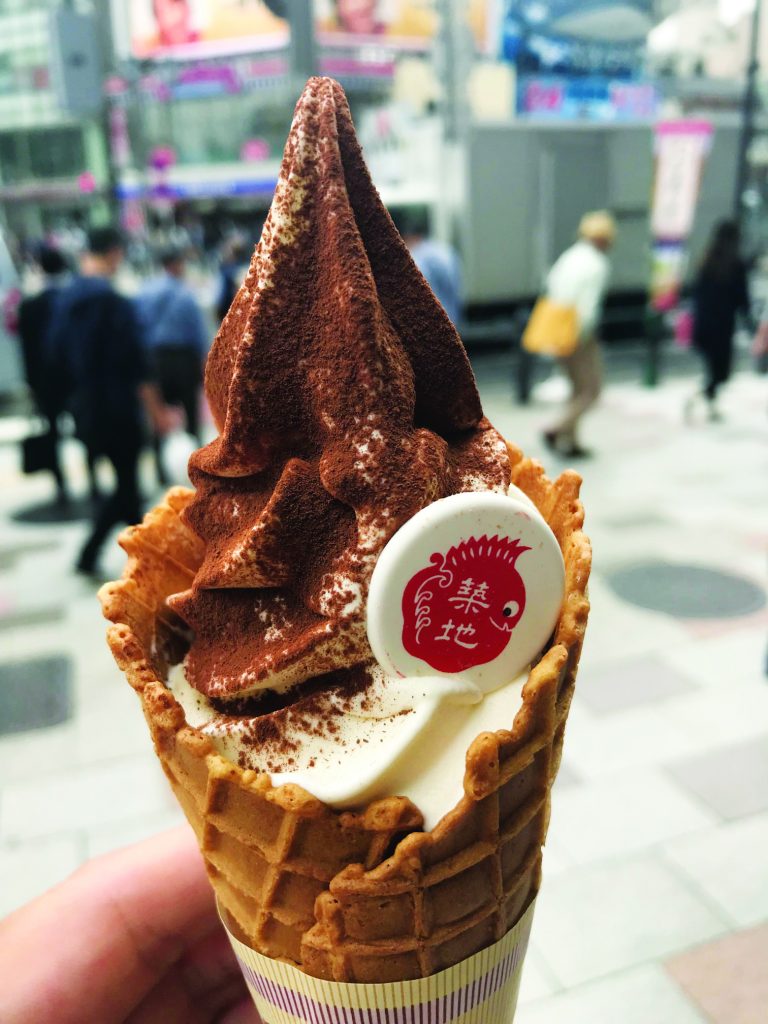 With sumo-sized appetites, our guide steers us away from popular chain restaurants to try Tokyo's street food and local haunts. We line up at a hole-in-the-wall cafe for Japan's famously creamy, milk soft serve in both green tea and cappuccino flavours, and sample a plate of round pancake bites, made with chunks of octopus (Takoyaki) We still have room for sushi – hand carved from fresh catches, and served individually at a tiny counter top by highly trained sushi chefs. After a quick stop at a pottery store to pick up some beautiful, traditional Japanese plates and bowls, we give up on the subway and head home in a taxi to rest up for the night ahead.
Footsteps away from the intense crowds of Shibuya's famed crossing – said to be the busiest intersection in the world – lies the narrow laneway, Nonbei Yokocho, also known as Drunkard's Alley. Here you'll find remnants of old town Toyko in the rows of ramshackle tiny bars – some so miniscule they only fit a few people at a time. We pile in on an unsuspecting American tourist, who very graciously allows us to take up the entire bar. Bar hopping and sampling whiskey and sake along this colourful stretch is a fun way to spend a night, and you're pretty much guaranteed to make a friend or ten along the way. There's zero personal space!
Our second hidden night spot is the Iron Fairies underground bar in Ginza (ironfairies-ginza.com). Descend a flight of stairs, and behind a sliding door lies a fantasy world of fairies and magic dust. Order the Heaven Lonely Flows – a bright pink cocktail made of raspberry syrup and white rum, topped with a wreath of fairy floss.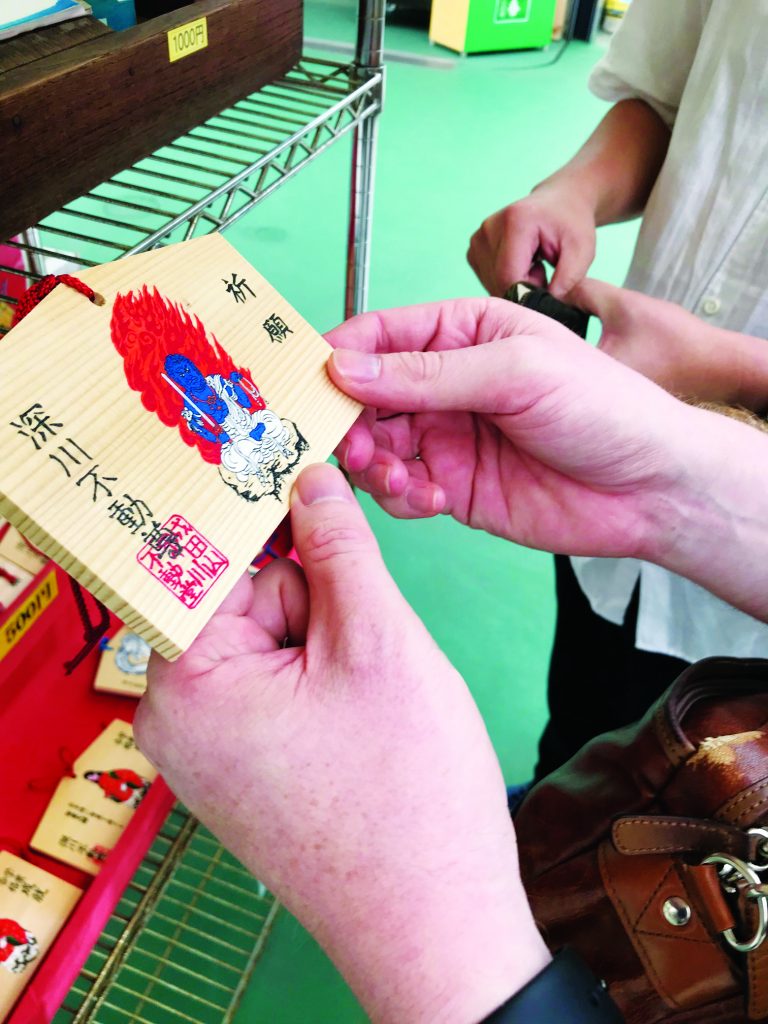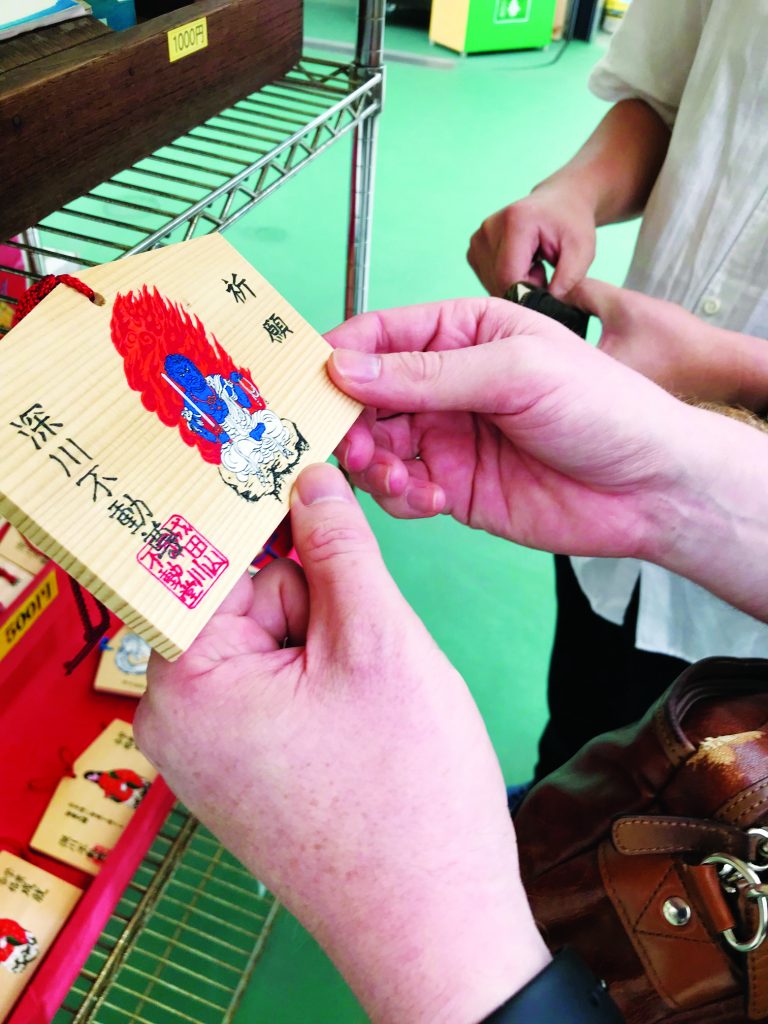 Tokyo isn't just a city of skyscrapers and vending machines – on our second day we delve into its ancient traditions at Fukagawa's Fudō-dō Buddhist temple. After visiting the spiritual outer areas, we're lucky enough to attend the spectacular religious fire ritual – Goma – held in the Hondō (main hall). We take off our shoes and join the mostly local crowd in this daily deity offering, where large taiko drums are pounded, sutras are chanted and sticks of cedar are burnt. Afterwards, we're invited to have our bags held briefly over the smouldering flames – as a blessing and for good fortune.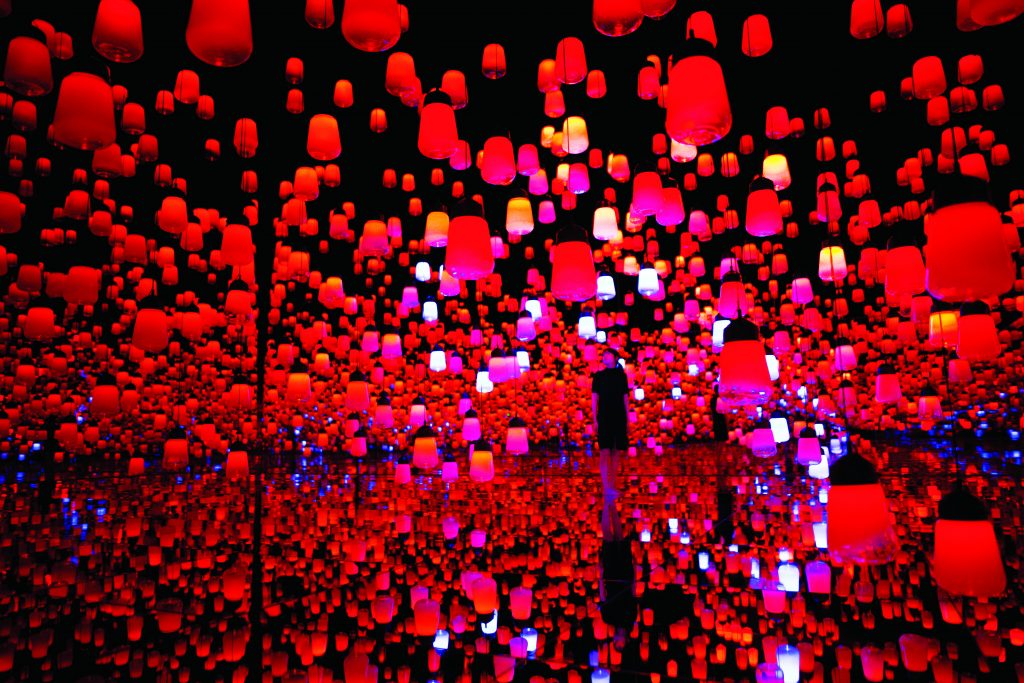 After a rib-sticking ramen, we leap from old world to truly futuristic – with a visit to teamLabs Borderless (borderless.teamlab.art) The jaw-dropping exhibition sprawls over 10,000sqm and is located on the entertainment island of Odaiba, in the MORI Building. 520 computers and 470 projectors create an imaginative three-dimensional world, with lasers, crystal prisms, a room full of lanterns, a giant floating hammock with a flying digital show overhead, galactic trampolines and lighted orbs. Projections make it appear that mystical creatures (a leopard made out of flowers and a sinister bunny for example) are walking around with you. Book ahead for tickets, and be prepared to feel like you've stepped into another realm.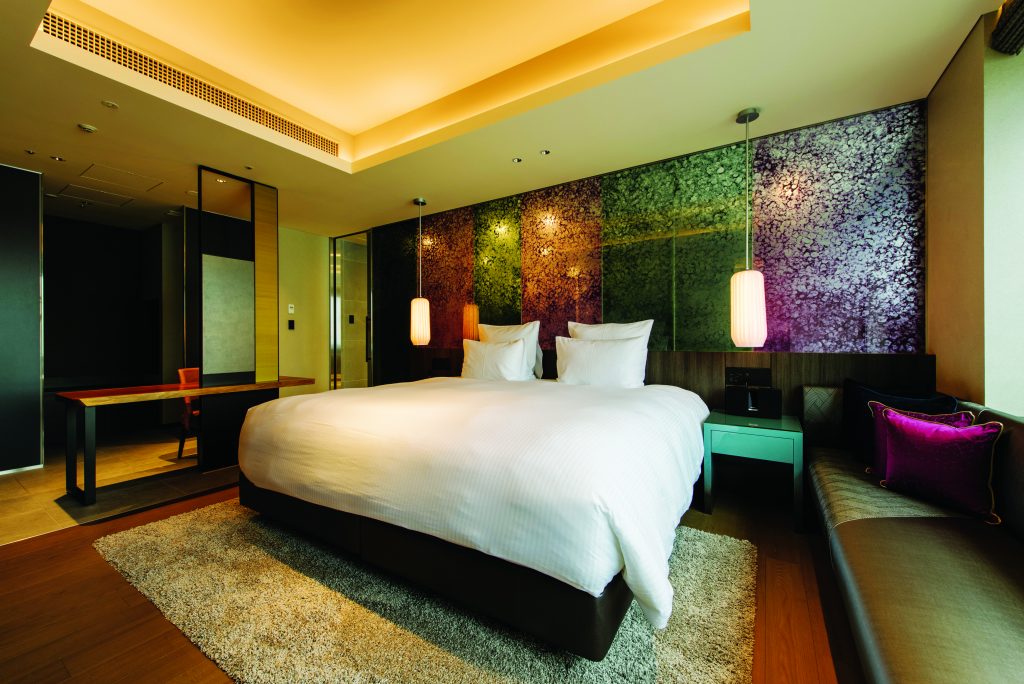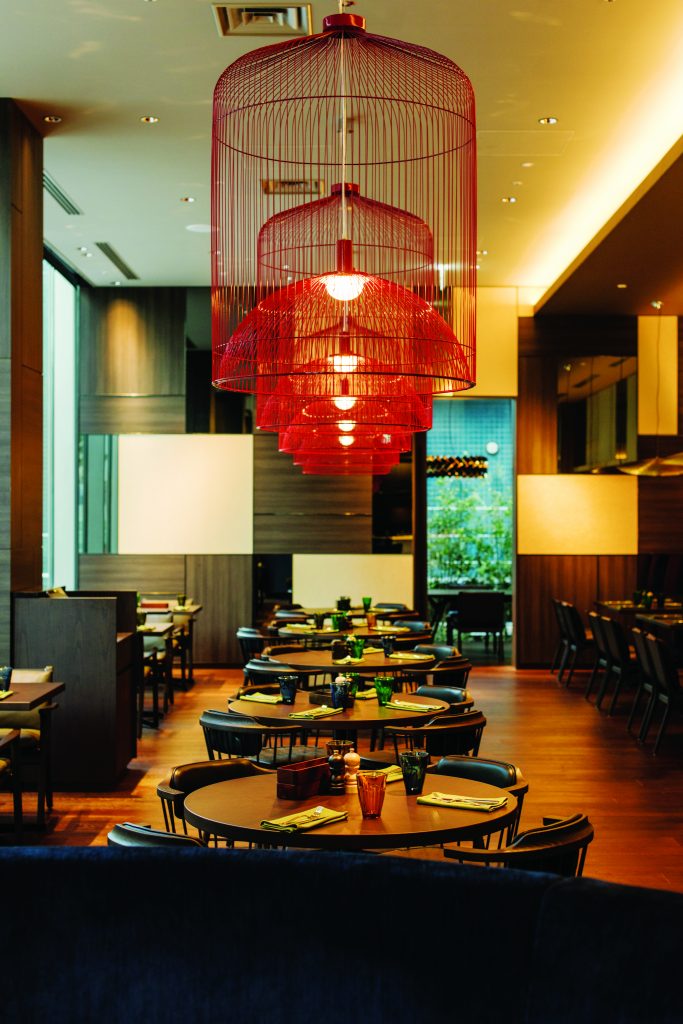 Where to stay
Pullman Tokyo Tamachi is located in an upcoming business district, with easy access to the subway and Tamachi Station and close to Ginza, Shibuya, Shinjuku and Odaiba. The 143 guest rooms are ultra-plush – with their own coffee machines, powerful rain showers and thoughtful touches like a daily delivery of fresh pastries (dangerous!). The hotel features KASA restaurant – boasting Japanese fusion dishes, and an impressive breakfast buffet (you must try the eggs benedict), and Platform 9, a groovy rooftop bar overlooking the train lines and serving up tapas and knock out cocktails. accorhotels.com, (+81)3/64005855