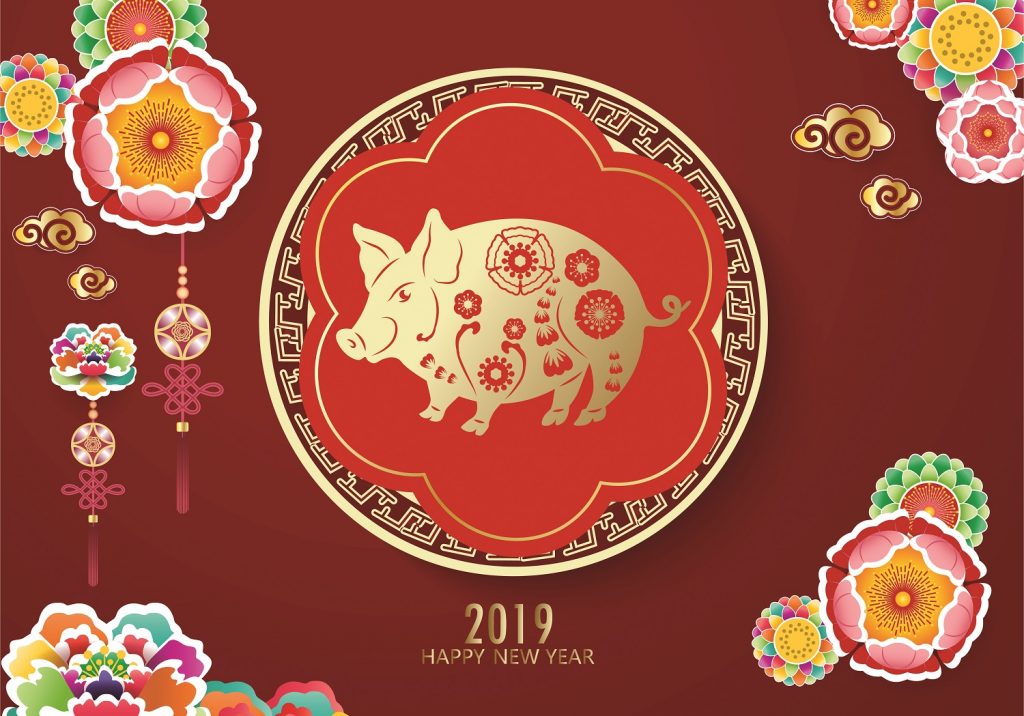 Street Light Up
South Bridge Road
From 19 January, vibrant piglet-themed street lights designed by the Singapore University of Technology and Design (SUTD) will adorn South Bridge Road. Lighting at 7pm each night, they form a giant Chinese character "Spring" and the auspicious carp. Get an aerial view from one of the overpasses that span over the street.
Chinatown Nightly Stage Shows
Kreta Ayer Square
Head to this popular gathering point for local Chinese communities and take in loads of music and other entertainment each night from 8pm-10.30pm. Don't miss the exciting Lion Dance Competition on 26 January, where the most skilful troupes from around Singapore and Asia will vie for the title of the 'King of the Lions'. Bring ear plugs for kids who don't love loud drums and clashing cymbals!
Buddha Tooth Relic Temple and Museum
288 South Bridge Road, 058840
As its name suggests, this temple houses the sacred Buddha tooth relic, which is displayed on the 4th floor. It's easy to spend an hour or two at this peaceful Buddhist temple. Artworks and statues sprawl over five floors, and a museum showcases other revered Buddhist artefacts. A small tea house is located on the second floor – relax there with a cuppa and taste simple vegetarian cuisine.
Festival Street Bazaar (From 18 Jan-4 Feb)
Located directly outside Chinatown MRT Station (Pagoda Street, Smith Street, Sago Street, Temple Street and Trengganu Street)
Browse a huge range of CNY goodies at these colourful, bustling street stalls. Pick up sweets and other items, including seaweed crackers, pineapple tarts, love letters, prawn rolls, preserved fruits, potted plants, flowers, festive clothing, decorations, paper art, red packets and even pig plushies!
Chinatown Complex
335 Smith Street, 050335
Peckish? Head to this longstanding food centre, home to over 200 hawker stalls. Fill your table with local eats, from Hainanese chicken rice to popiah, laksa, ice kachang and char kway teow. Try Michelin-starred grub from the famous Hong Kong Soya Sauce Chicken stall (#02-127). A decent wet market and other sundry stalls fill up the rest of the complex for groceries or supplies.
Noodleman
19 Smith St, 058933
Looking to rest your feet and feast on authentic Chinese food? Pop into this fabulous Cantonese shophouse eatery. Slurp on bowls of hand-pulled noodles (la mian) made the old-fashioned way, handmade pork soup dumplings (xiao long bao), pot stickers, sweet and sour pickles and cups of steaming tea.
Chinatown Walking Trail
Information Booth at Kreta Ayer Square
This free street expedition winds through Kreta Ayer Road, Sago Street, Pagoda Street and New Bridge Road, taking in the fascinating history of the area. The walks take place on select days and are capped at 10 participants. Pre-registration at chinatownfestivals.sg
Chinese New Year Countdown Party
New Bridge Road and Eu Tong Sen Street
Welcome in the Year of the Pig with a countdown, live performances by local celebs, games, and an explosive fireworks display. The party starts at 9.30pm and usually kicks on well past midnight.
Official Light Up and Opening Ceremony
New Bridge Road and Eu Tong Sen Street
Join the official street light up and opening ceremony on 19 January from 6pm-10pm. View spectacular live performances from local and visiting performers, featuring skits, song and dance, acrobatic and martial arts performances.