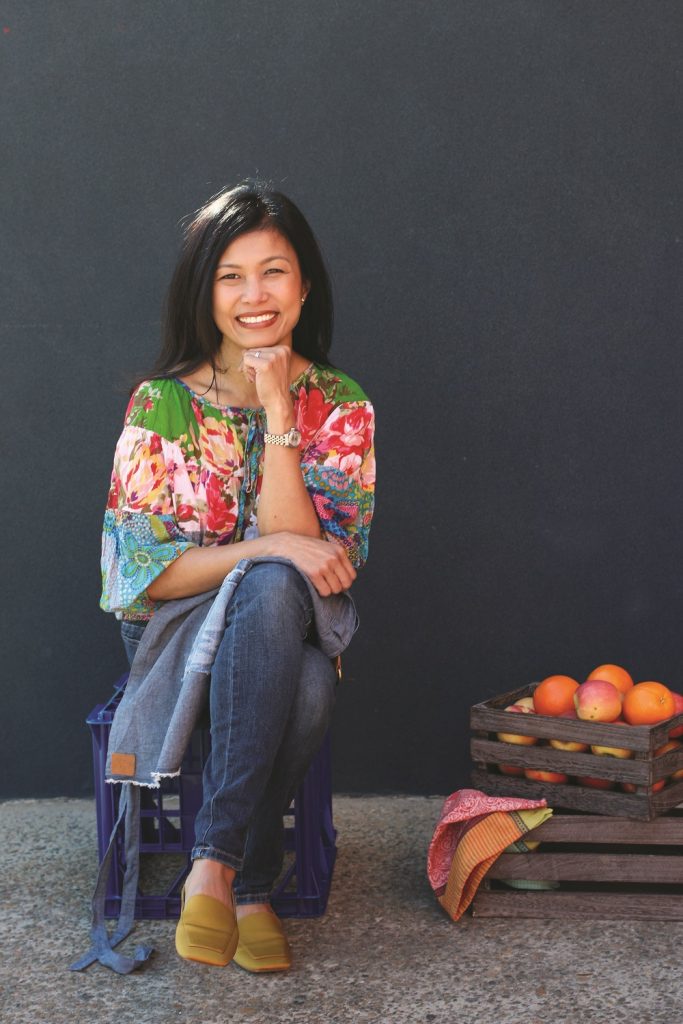 When did you first want to be a chef?
From the age of 11, I used to bake during Chinese New Year or Christmas for friends and family. I've always dreamt of having my own little shop where I'd serve up freshly baked goods, run baking classes and sell branded goodies in beautiful little boxes. Delicious cookies, brownies, orange cakes…essentially everything I like to eat! It solidified when I joined MasterChef Australia in 2012 as a contestant. That was the pivotal moment that defined what I was going to do for the rest of my life: be a chef.
What is your new cookbook about?
Cook & Feast is a collection of delicious recipes with cross-cultural influences from my heritage, as well as my travels. I wanted to create recipes that would give people a reason to literally cook and feast with their friends and family.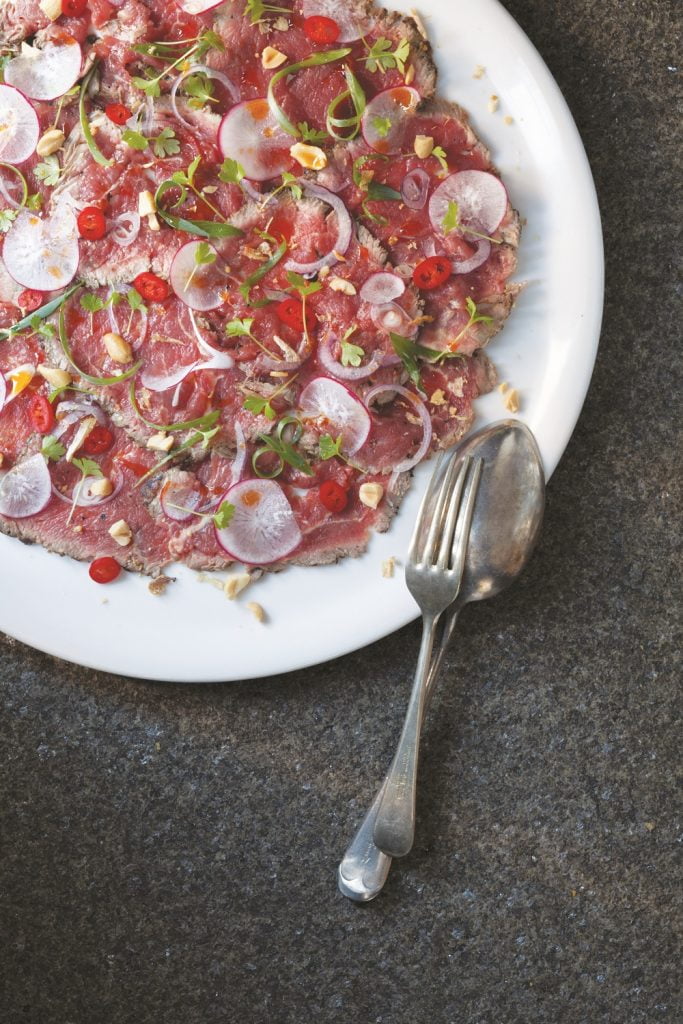 Best part of being a judge on Singapore's MasterChef?
Being part of a food revolution in Singapore. Viewers of the show become more knowledgeable about produce and ingredients and how to cook and that brings them back into the kitchen. On a different level, people sometimes need a little nudge to realise their dreams, and as a judge I can do that. I'm very thankful that as a former contestant I was pushed outside my comfort zone, because only then do you learn and truly realise what you're capable of.
What did you think of the contestants?
We had an amazing diversity of individuals and I don't just mean culturally. Everyone had different stories and most importantly they managed to weave that into the food they cooked. The best performers created food that they related to and represented. The winner, Zander Ng, was very clear in his vision, his cuisine, and who he was as a cook.
Where is home to you – Singapore or Australia?
I literally have the best of both worlds. Singapore is where I was born and raised, and it's had the most amazing cultural influence on my love and passion for food. Australia has allowed me to explore and experiment with some of the greatest produce in the world, not to mention giving me the opportunity to kick start my cooking career. I am so blessed and proud to call both my home.
What do you love the most about both countries?
Singapore – My family, the richness of cultural diversity, which is the crux of my cooking, and the nation's obsession with food.
Australia – The beautiful seasonal produce grown by hardworking, committed farmers, and the amazing landscape which has taught me that we need to eat, shop and manage our food cycle, to aim towards a healthy, sustainable future.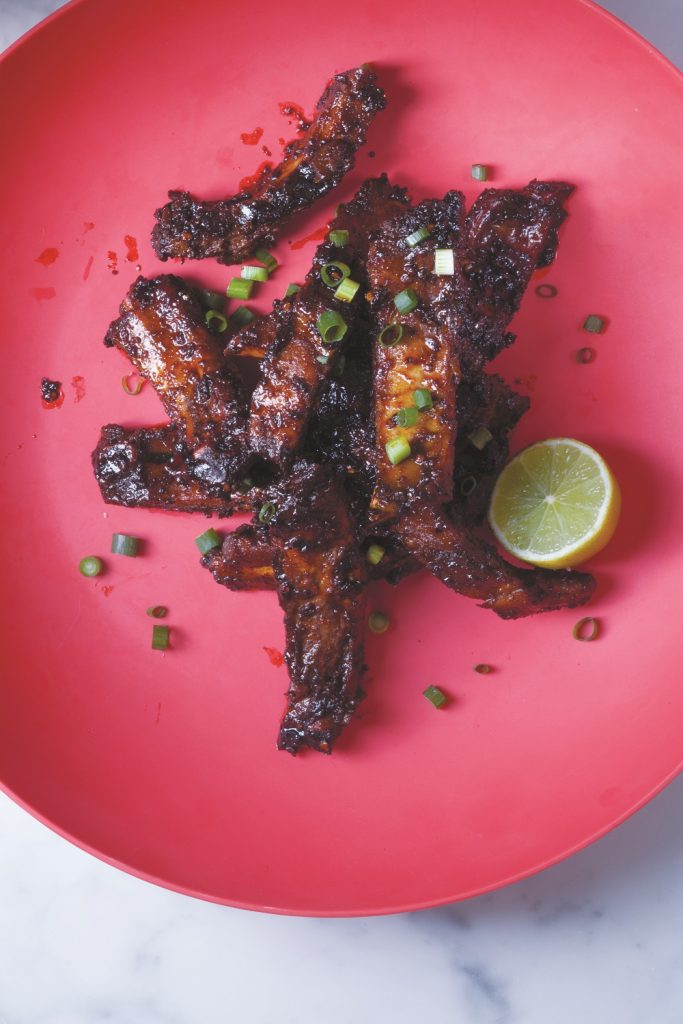 Have your two sons shown any flair for cooking?
They have been making their own cooked breakfasts since they were very young, around the age of six. Omelettes with sautéed kale and crispy chorizo were popular. My older son, who's now 15, has recently taken a real interest in being able to cook a decent meal, which I'm thrilled about. He often comes into the kitchen while I'm cooking and asks to help. Between the two of them, he is definitely the more adventurous one, loves his food and will give just about anything a try! As for the little one, we are slowly making progress!
Where will we see you next?
I'm in the process of creating more pop-up dining events in Singapore, with the aim to establish one big event… watch this space! On a more personal level, this year saw me spend time back at my old school CHIJ, talking to the girls on being passionate about what they want to do and creating their own paths in life. I hope to spend more time with kids in 2019, mentoring them to be strong, resilient individuals, embracing experiences with an open mind and heart. And to remember that there are no mistakes or failures, each experience comes with great learning and clarity and will ultimately lead us where we want to go.
What are your resolutions for 2019?
I'll keep it simple and totally achievable – to cook and feed more people my glorious food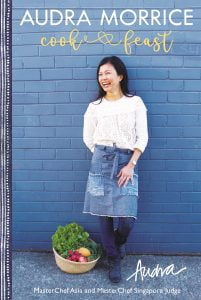 Audra's books can be purchased at all leading bookstores including Kinokuniya. Follow Audra on audramorrice.com.au/tv @audramorrice