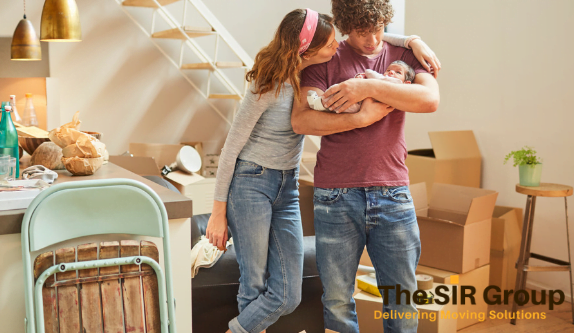 If you are a single professional, a newly married couple or have a young family you probably won't have enough items to fill up a full container. You may have decided to leave your furniture behind in the house you plan to rent while relocating overseas for a few years. Nevertheless, you will still have stuff. How do you ship these items that don't fill up a container?
One option is to ask the International Moving Companies to give you a moving quote for Groupage and LCL (Less Than a Container Load)
Groupage implies that you share the container with others but because you have to wait for it to be filled up, sometimes this can take several months before the moving company can ship it. So, if you are pressed for time and need your essentials to arrive at a specific time, this might not be a good option. However, if you plan ahead, the groupage option is very budget friendly.
If time is a constraint, you can look into LCL shipments where the volume is calculated based on what you have, and it can be shipped at your convenience. Sometimes LCL shipments can be more expensive due to minimum requirements so plan ahead and consider reducing your volume with your preferred relocation company.
For shipments to Australia, transit time will differ based on Port of Entry, Quarantine and Clearance. With the Australian government being very stringent on imports, delay at Quarantine can be expected during peak periods and when your shipment does not meet inspection standards. Should items need to be treated or destroyed, this cost will be transferred to you.
Another viable option for your small shipment is Air Express, it can arrive quickly if your move is last minute or if you need your belongings urgently.
While traditional air express companies are limited by weight, with SIR Move's MMB service you can send bulkier items. SIR Move also goes one step further by providing professional packing services. All you need to do is to book MMB service when your items are ready and our team will pack and collect the items for air express delivery. Unless there are unforeseen delays your shipment will arrive within 3-5 working days.
For more information, a consultation or a quotation contact amy@sirmove.com , ring 65 6534 7345 or visit www.sirmove.com/moving-to-australia
SIR Move also offers Air Delivery for Small Shipments. Visit https://www.sirmove.com/moove-my-box