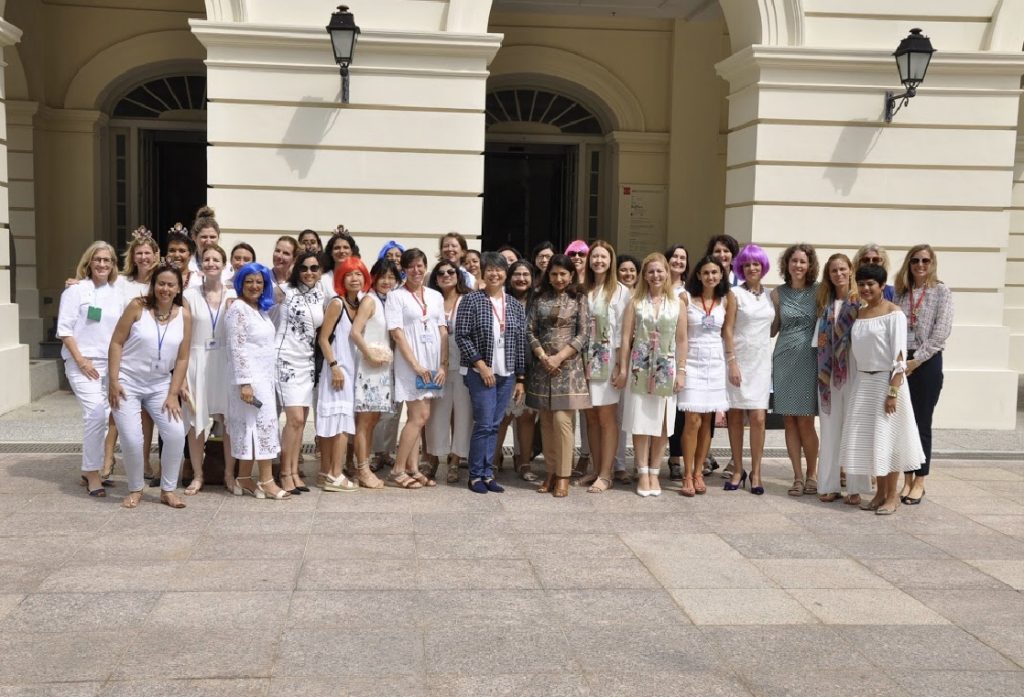 Learning more about Singapore and Asia. Immersing oneself in the local culture. Expanding the mind. Acquiring new skills. These are just a few of the reasons to become a member of Friends of the Museums (Singapore). For more than 40 years, FOM has been providing support for the museums, art and heritage institutions in Singapore.
With your FOM membership you are able to be exposed to a variety of topics related to the history, religion, philosophy, culture and arts through attending our various offerings. Some of the events include the weekly Monday Morning Lecture (followed by an optional FOM docent led tour) and our monthly evening offering, Fridays with Friends. We also offer a community created magazine, PASSAGE that contains organization highlights, articles and events.
If you prefer a hands-on experience, there are a number of groups you can join including, the Textile Enthusiasts Group or the Asian Film Study Group. Even more offerings include a walk in the footsteps of history with the Asian Study Tours, the local Curiogroup and the Explore Singapore!tours.  If you would like to take a more active role in the cultural exchanges, then you could consider training to be a volunteer guide at one of nine museums, art and heritage centres across Singapore.
An FOM membership will acquaint you with Singapore and Asia, and it will give you greater insight into the region's history, culture and art. A membership can also make you an informed traveler by introducing you to places and destinations across Asia. Our expert lecturers and well-researched articles can help you connect the dots between Asia, your own culture and cultures of other countries around the world.
There are many opportunities and events to join and you will find that these networks forged through common interests are heartfelt and long lasting. Perhaps the best part of being an FOM member is the friendships and connections that you will make with people from Singapore and around the world.
For more information about FOM, please visit our website www.fom.sg
Find us on Facebook @FOMSingapore