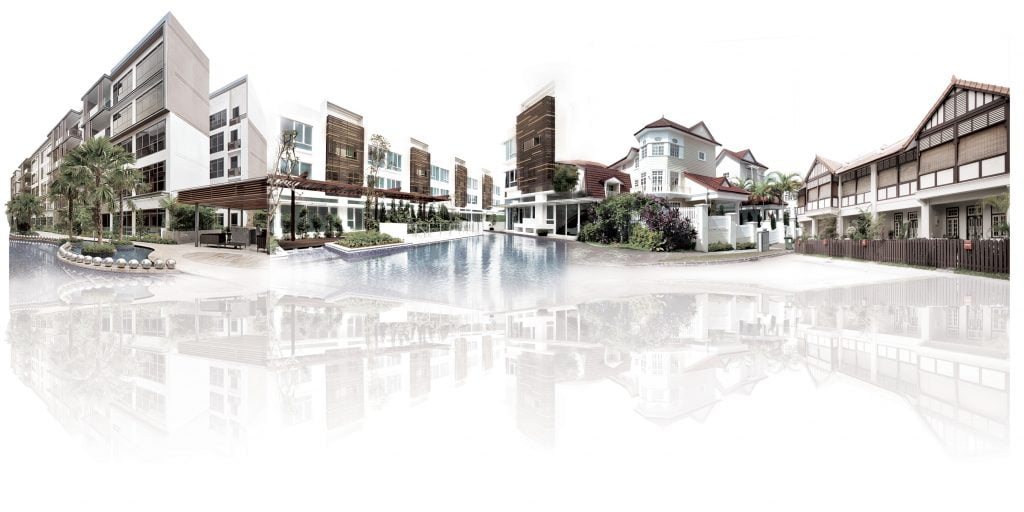 So, you've decided on the perfect residential home for your time in Singapore. However, thinking about the leasing process seems like a daunting task, with so many terms and steps to be aware of. Fear not—it doesn't have to be difficult at all.
If you find that property-related jargon tends to fly over your head, here's a quick and easy reference guide to the documents and assets required for leasing a property with Far East Organization.
Letter of Intent (LOI): a simple letter stating your intention to lease the property, signed and submitted using Far East Organization's standard format, containing information such as a Diplomatic Clause, Security Deposit and Term of Lease (usually two years), as well as requirements you have for the landlord, such as air-con servicing, Internet broadband and furniture.
Tenancy Agreement (TA): an official agreement to lease the property, based on information from the LOI, reflecting all the costs you bear, such as specific legal fees and Stamp Duty. Security deposit and advance rental are payable upon signing.
Security deposit: the amount held by the landlord for the duration of the lease (standard practice is two months' rent), payable upon signing the Tenancy Agreement, but refunded without interest when the term ends. Costs and expenses incurred from a breach to any condition stated in the Tenancy Agreement will be deducted from here.
Stamp Duty: the fee payable to the Inland Revenue Authority of Singapore (IRA), calculated from lease duty rates based on annual rent.
Now that you know each document's significance, you will be delighted to find that there are only three simple steps to Far East Organization leasing process:
1. To confirm interest in the property, submit:
Two copies of signed LOI

Good Faith Deposit (1 month's rental, to be considered as a 1-month Security Deposit)

Copy of Tenant's Income Proof

Copy of Tenant's Employment Pass or ID & Passport(s)

Offer after viewing the unit
2. Upon offer rental rate being accepted by Far East Organization:
Copy of LOI, signed & returned

Two copies of TA
3. To finalise the process, return:
Two copies of TA, signed & returned

The first month's rental, Stamp Fee and Security Deposit balance (if any)
With that, you're good to go!
To find out more about the properties you can lease with Far East Organization, visit www.fareast.com.sg/residential/rent or call 6223 5223.