Amanda Saunders, Junior Kindergarten teacher at Canadian International School, explains why exploring nature should be an integral part of a child's education.
No matter the age of your child or the subject they're exploring, Canadian International School (CIS) aims to extend lessons into the outdoors whenever there is the opportunity for students to learn in a purposeful manner. This helps create many educational benefits, such as memorable and authentic learning experiences, "If you think back to your most memorable childhood experiences, I bet most of them were outside!" says Amanda.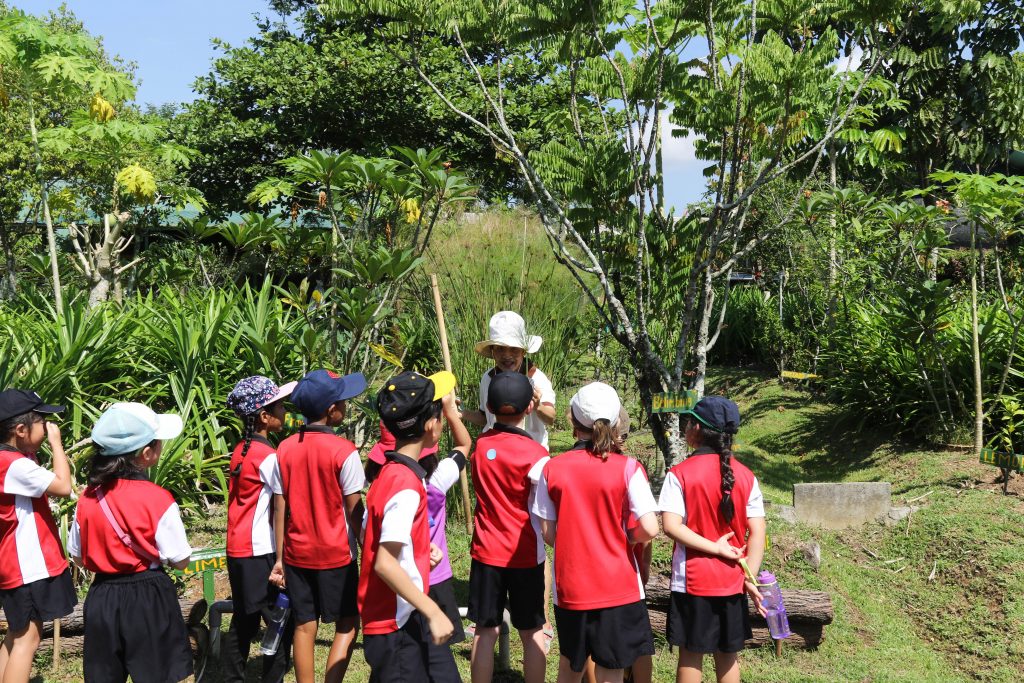 Why it is so important
Learning in a natural environment is beneficial because it helps sharpen brain development, creativity, teamwork, independence and social and gross motor skills. It also generates greater awareness of the environment. "Modern day distractions and limited natural environments in residential areas mean that children may miss out on these huge opportunities if parents and schools aren't proactive about getting children outdoor" adds Amanda.
The length and focus of CIS's outdoor learning programmes vary, depending on the age group. In Kindergarten, it is inquiry and play-based and mostly takes place in the school's Outdoor Discovery Centres (ODC). In the older grades, it involves lessons in the ODCs, field trips, excursion week and Open Minds – hands-on learning experiences in settings, such as Fort Canning Park, Sungei Buloh Wetlands Reserve and the Eco Garden and the Science Centre.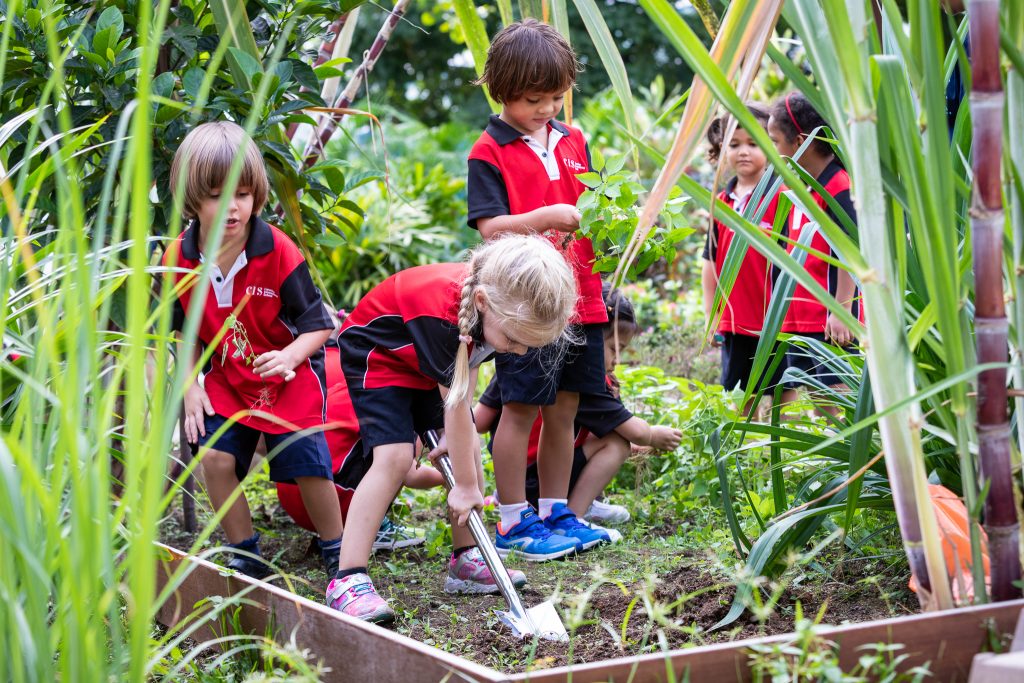 Creative extension of the classroom
"One of the key features of our outdoor learning programmes are our enchanting Outdoor Discovery Centres, located at both campuses," says Amanda. These centres are used as an extension of CIS's indoor classrooms and support learning in ways that extend far beyond a traditional playground. "Our children love everything about these spaces, but there are some extra-special features," she says.
It's here that kindergarten students slip off their shoes and get mud between their toes. In doing so, they'll explore math concepts such as pouring, measuring and capacity, and develop their sensory and language skills.
From the soothing waterfall to the colourful fish, turtles, dragonflies and plants, children develop an understanding of the importance of water ecosystems.
Children collaborate to produce large art murals using leaves, sticks and flowers from the garden.
Students discover the wonderful sounds made by playing with chimes, plastic buckets and other items attached to the purpose-built walls.
To learn more, contact the CIS Admissions Team here.