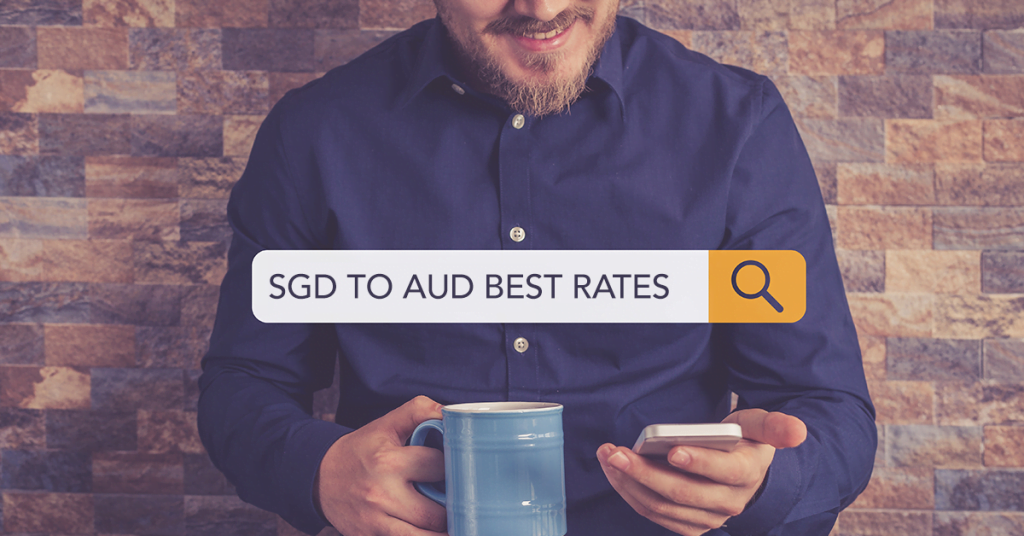 Sometimes our professional or personal commitments take us to lands afar. Even in the hustle and bustle of expat life, we have commitments back home and a considerable amount of these include financial transactions. Hence, sending money back home to Australia is a regular affair.  If this reads like your life story, here are three reasons why NOW is the best time to send money to Australia
The Singapore Dollar is Strong Now
The SGD has been on an upward trend for sometime. From being weaker than the AUD a couple of years ago, it is currently at a high of 1 SGD=1.05 AUD. For Australian expats in Singapore, this is an opportunity to transfer more money home at great rates.
You don't have to pay Forex margins nor Hidden Charges
Apart from hefty fees, traditional banks also charge a margin on your forex rates. So if the rate is 1 SGD=1.05 AUD, you would get a lower exchange rate with banks. Thanks to the growing penetration of the Internet and mobile telephones in almost every corner of the world, FinTech firms are highly motivated to create financial solutions that utilise the power and usefulness inherent in these technologies. So now, you can get real-time forex rates i.e the same rates you see on google if you use digital overseas transfer platforms like INSTAREM. Yay! No more FX margins EVER.
There's More! When you transfer via banks, you end up paying hidden charges that you are completely unaware of. With InstaReM, your transfers are free from such unwanted charges.
Opt for the Best Transfer Amount Guarantee, Everytime!
 Did you know that if you get a better transfer deal than InstaReM, you will be paid the transfer difference. That's a winning deal, right? Here is a table showing the destination amount your beneficiary will receive when you send AUD 10,000 from Singapore, using different platforms.
What are you waiting for? Make sure you get the BEST TRANSFER AMOUNT GUARANTEE on every transfer, henceforth.
Sign up on instarem.com and Save More on your Overseas Money Transfers. Use code: ANZA20 to get a $20 discount on your 1st overseas transaction.