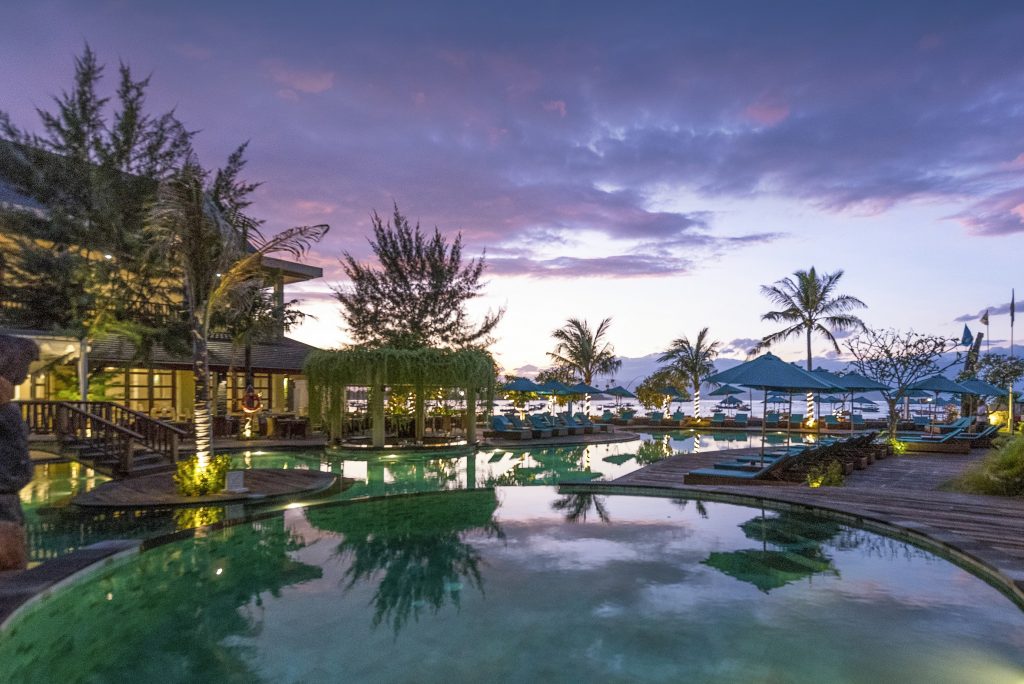 Four-night stay in a Deluxe Family Bungalow for two adults and two children, including breakfast.
VALUE SGD $750
The first international hotel on the island of Gili Trawangan (Lombok), Hotel Vila Ombak is a place that balances the comforts of first-class accommodation with the natural tropical island charm and the character of the local heritage. With a myriad of facilities and activities, Hotel Vila Ombak is a place where you can create your own adventure or escape.
The Island is a mere 7.5km in circumference and is part of a cluster of 3 islands known as "The Gilis". Gili Trawangan is a car and motorbike free island with a quintessentially Indonesian atmosphere balancing adventure and activity with tranquillity and peace. The island is renowned for its white sandy beaches, crystal clear azure waters, diverse and thriving marine life, relaxed peaceful atmosphere by day and an active, vibrant night life.
T&Cs:
Valid from 6 January 2020 to 31 March 2020 – 043/C/HVO/04.2019
This voucher is non extendable and not refundable
This voucher cannot be accrued or combined for free upgrades
Advanced reservations is required at least one week prior to check in
This voucher is valid in low season only (January 16 June to 30 June and September 16 – December 15
This voucher will not be accepted if it has been damaged, defaced, spoiled or has been tampered with or altered in anyway. Damaged or lost, regardless of whether it has been used.
Hotel Vila Ombak shall not be liable to any person in the event of this voucher being stolen, damaged or lost, regardless of whether it has been used.
Use of this voucher is subject to availability, which may be limited.