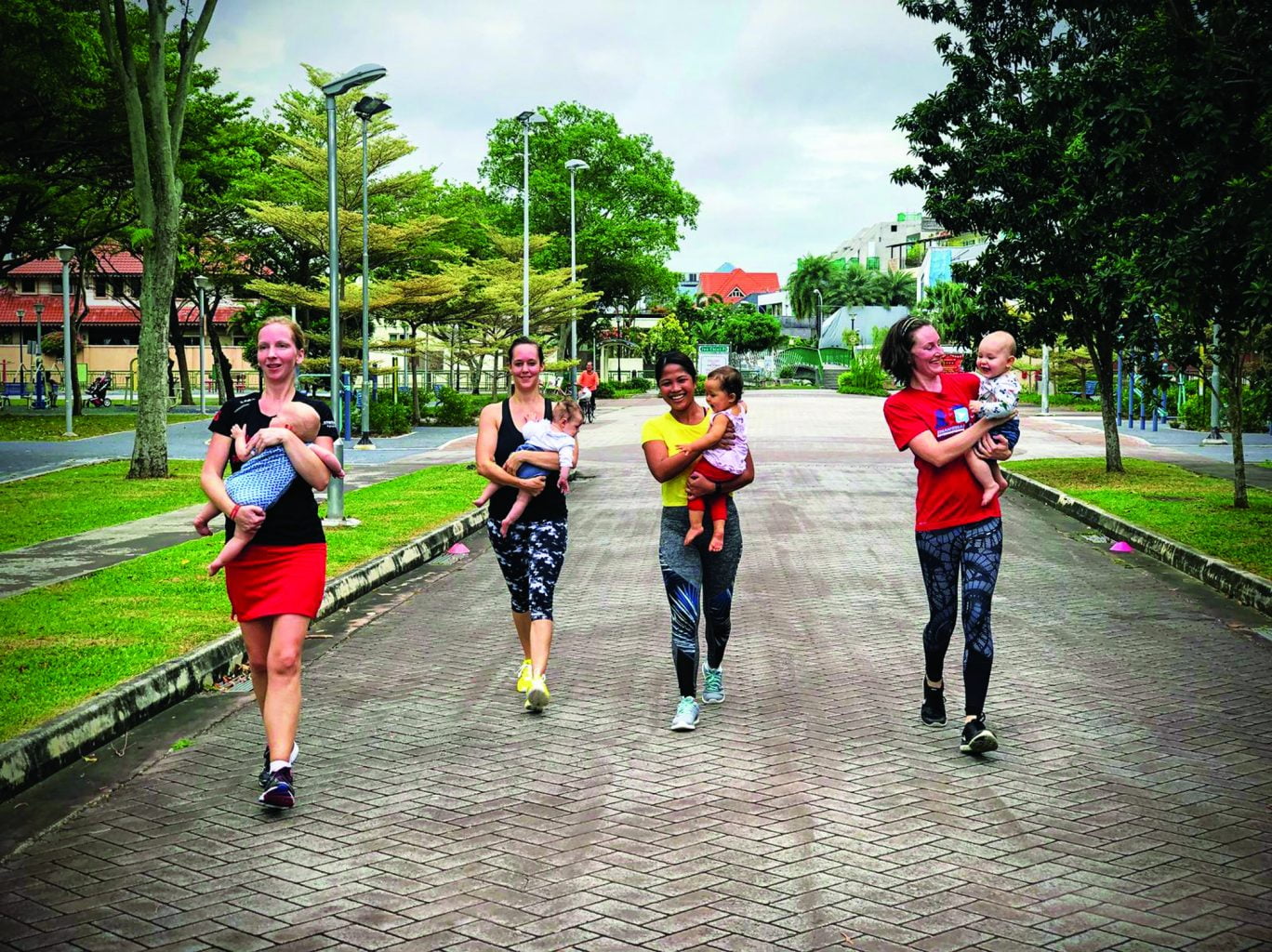 What is Mom in Balance? 
We offer pregnancy and postpartum recovery workouts and intense HIIT bootcamps, if women are fully recovered from giving birth. Women can connect with others in the same stages of motherhood, meet like-minded active women, have fun together and enjoy some me time! Outdoor workouts are a great way to release stress from work and motherhood, while feeling confident, strong and healthy.
Do you offer more than a workout?
We educate and inspire women regarding healthy nutrition, relaxation, and work-life balance. Every two months we organise a coffee meet-up with a specialist in one of these areas. This creates an open environment for women to learn and ask questions. We also encourage our community to sign up as a team to running events, spartan races and triathlons, in order to push themselves and set new goals and challenges. A fun way to do it with your fitness buddies!
What are the physical benefits of keeping active while pregnant and after giving birth?
Staying active has loads of benefits, including increased physical endurance, muscle strength and mass – which helps avoid pelvic complaints or pelvic instability. Motherhood itself is a workout! Breastfeeding can hurt shoulders and backs and carrying your baby in and out of the cot, pram or taxis is reliant on core strength and strength in the arms and legs. Feeling strong and prepared makes the post-natal time easier.
There are advantages for the growing baby too – such as a lower resting heart rate, improvement of the viability of the placenta, increased amniotic fluid levels and increased gestational age. The foetus also experiences less stress and may be able to tolerate labour better. Research also shows babies with active mums have a higher Apgar score after delivery, and a better ability to self-soothe.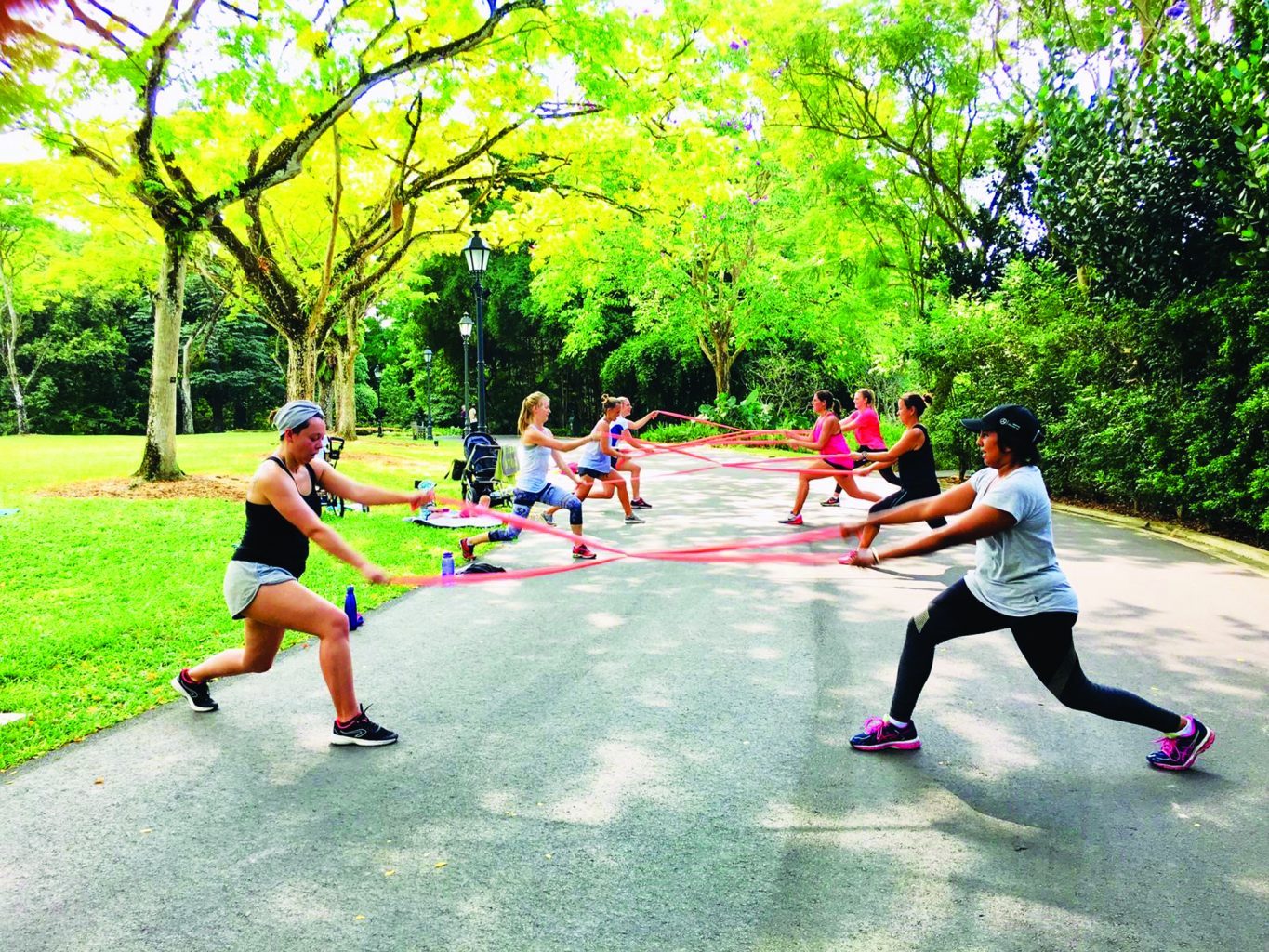 What are the mental health benefits? 
There are lots of mental advantages to exercising during pregnancy. Studies show that regular exercise reduces symptoms of depression, stress and anxiety. Exercising increases self-confidence and creates a more positive body image. Regular physical activity also influences the prevention and treatment of post-natal depression.
How do you tailor your workouts?
We have two different programs to tailor to everyone's specific needs, including a Pregnant and Back in Shape program. Both are developed in cooperation with gynaecologists and pelvic floor specialists. Members train under the guidance of a professional trainer, improving physical fitness and strength in a responsible way.
We welcome mums back six weeks after delivery (natural and c-section). Our trainers do a diastasis rectus check on the first day back, to examine how deep and wide her (possible) diastasis is. With that knowledge, we can guide her with the right exercises or advise her to see a women's health specialist if necessary. After 12 weeks post-partum, we increase intensity until she's fully recovered and can move over to our bootcamp class Mpower. In all our programs we don't focus on physical appearance, but on strong healthy bodies.
Do you help prepare mothers for physical changes and what to expect?
During the workout we discuss lots of topics so a mum can prepare herself for what is coming. One specific topic is the pelvic floor and diastatis recti. It's important that moms start exercising their pelvic floor as soon as they've delivered the baby. By knowing and understanding their physical condition, mums know what to expect and they feel more confident.
How do you motivate the women during pregnancy?
They come back because of the group. They have a strong connection and often catch up for coffee after the session – starting the day with a smile. After a few sessions they notice they can build muscles during pregnancy – it stimulates positive body image and that's very important to us.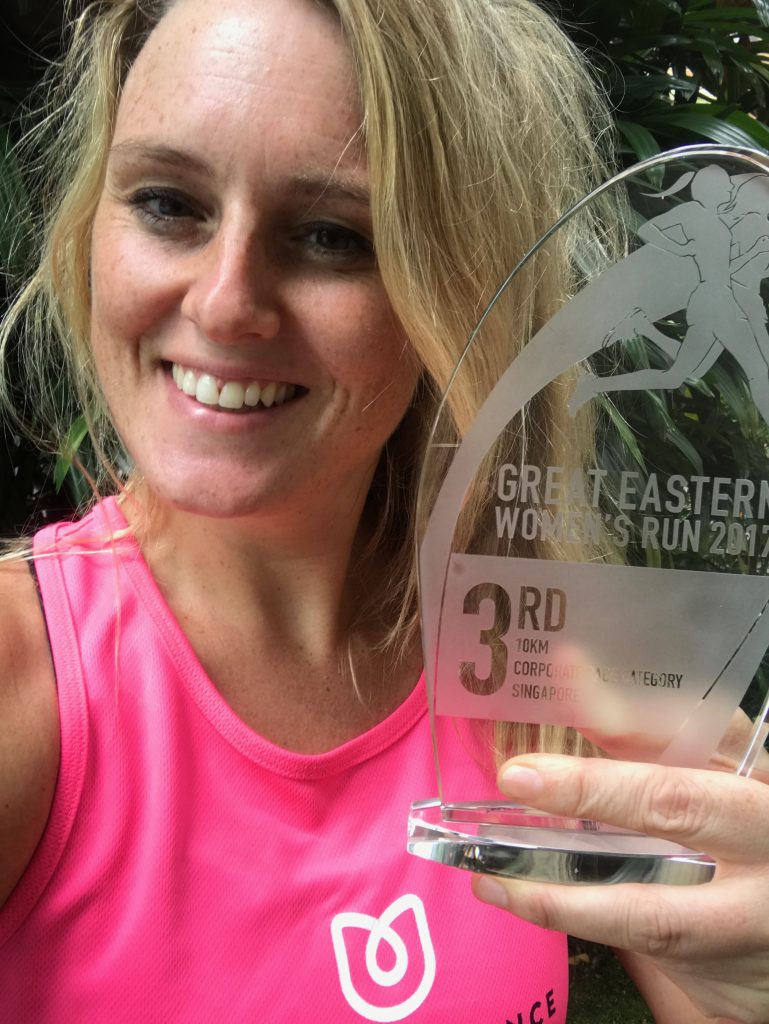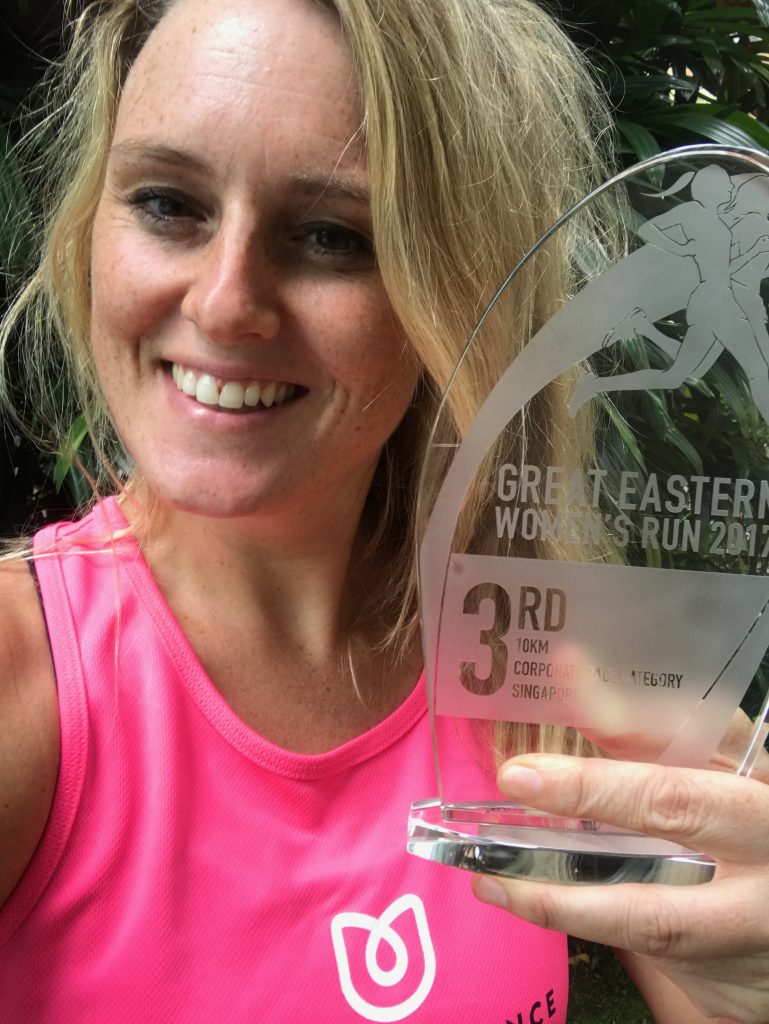 What are your favourite ways to keep fit in Singapore?
Outdoors! Singapore has so many great spots to offer. I love going out for a 5-10km run with our dog. I also like to have a goal and I sign up for quite a lot of challenges around the island, like runs, triathlons, or crazy events like Spartan and the Vertical Marathon. Like many of us, I struggle for time sometimes, so if I only have 30 minutes, I squeeze in a HIIT home routine to make sure I get my daily exercise!
Try it for free!
Mom in Balance is offering ANZA members a special
discount code for a free trial: Use MOMFREE at the checkout to receive a free trial session. Classes are run at The Botanic Gardens, Fort Canning Park, Telok Kurau Park, East Coast Park and opening soon West Coast Park. mominbalance.com/singapore/en/