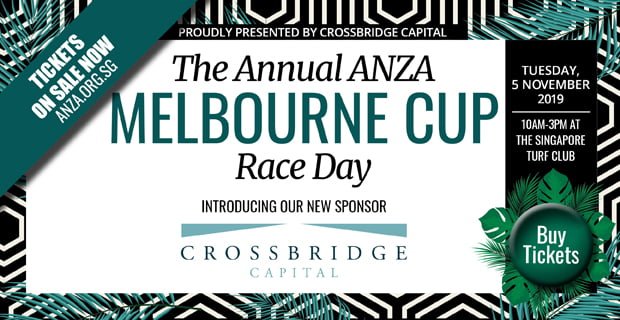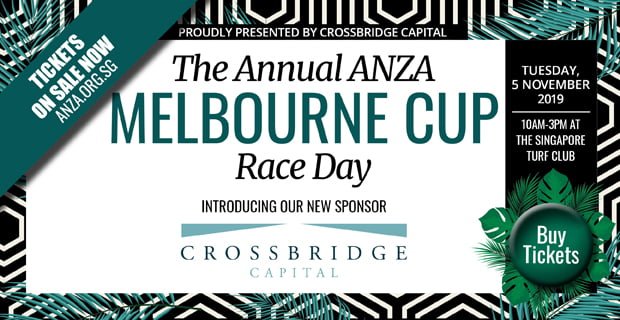 The Australian and New Zealand Association (ANZA) is thrilled to welcome global financial services platform, Crossbridge Capital as the new Platinum and Presenting Sponsors of the ANZA Melbourne Cup Race Day.
The event is one of ANZA's most anticipated and glamourous social gatherings of the year. Over 500 racing enthusiasts dress to impress and head to the Singapore Turf Club on Tuesday 5 November to watch one of the world's premier horse races and raise funds for Riding for the Disabled Singapore.
"We are excited to welcome Crossbridge Capital as the Platinum and Presenting sponsor for the ANZA Melbourne Cup Race Day, our first new Platinum and Presenting Sponsor of this event in nearly 20 years," says ANZA General Manager, Kerry Low.
"It is an honour for us to be the Platinum Sponsor of the ANZA Melbourne Cup Race Day. We're excited to further strengthen our relations with the community here in Singapore, while enjoying a fun day out at the races and raising money for an important cause," says Charlie O'Flaherty, Partner and Head of Digital Strategy & Distribution, Crossbridge Capital.
"Our 7000 members from Australia, New Zealand and other countries require financial guidance during their time in Singapore, and Crossbridge Capital provides excellent wealth management, corporate finance and digital investment solutions to families, entrepreneurs and business owners," added Low.
Interested in sponsoring ANZA's events or sports groups? Our sponsors benefit from alignment with a large, diverse expat community of 7000+ members, enjoy brand presence and engagement, leverage ANZA's strong media platforms across print and digital, and can engage prospects and drive high-quality leads at our well-run, popular events.
For sponsorship enquiries, please contact: 
Kerry Low
ANZA General Manager
Ph: +65 6223 7992
gm@anza.org.sg
The Annual ANZA Melbourne Cup Race Day is Proudly Presented by Crossbridge Capital. Tuesday, 5 November, 10am-3pm at The Singapore Turf Club. Tickets on sale here.