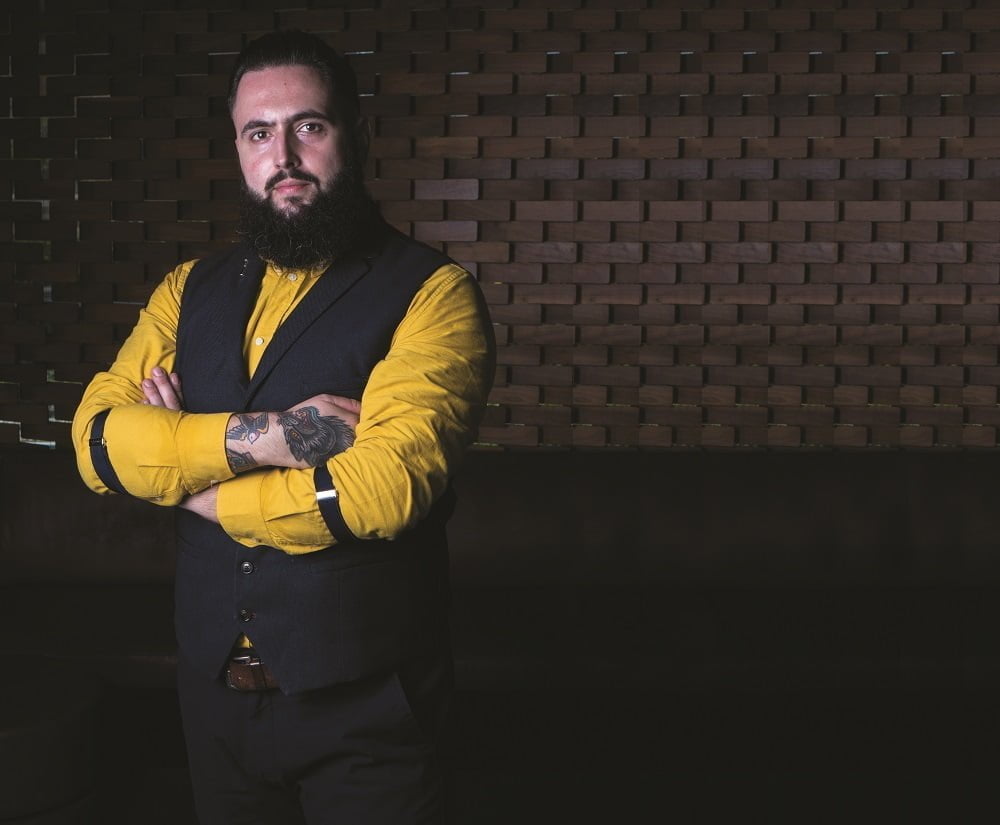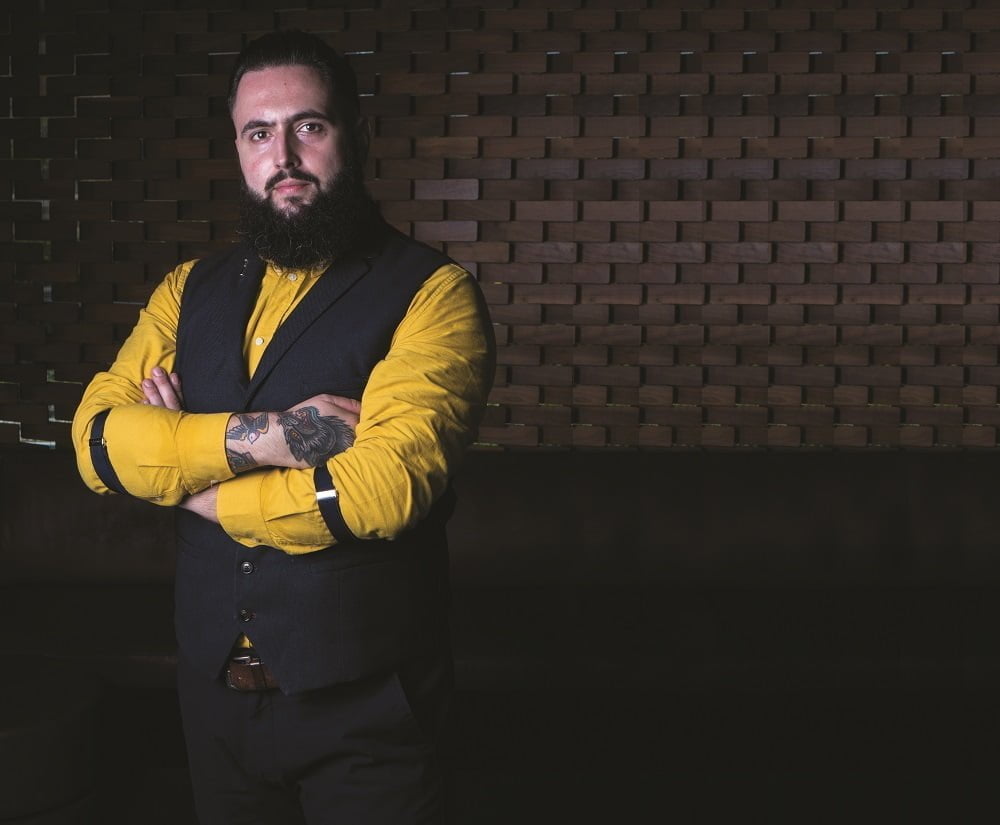 Smoke & Mirrors
1 St. Andrew's Road, #06-01
National Gallery, 178957
smokeandmirrors.com.sg
Order up!
With over fourteen years of bar industry experience in Spain and London, and a background in graphic design, Jorge Conde is a guy you want fixing you a drink after a long day at the coalface. He's the brains behind Smoke & Mirror's inventive new cocktail menu, 'Illusions of Flavours', which includes creative and surprising twists on the classics. While the bar has one of the best views in Singapore, even the Marina Bay panorama can't distract from Jorge's flair and sense of theatre.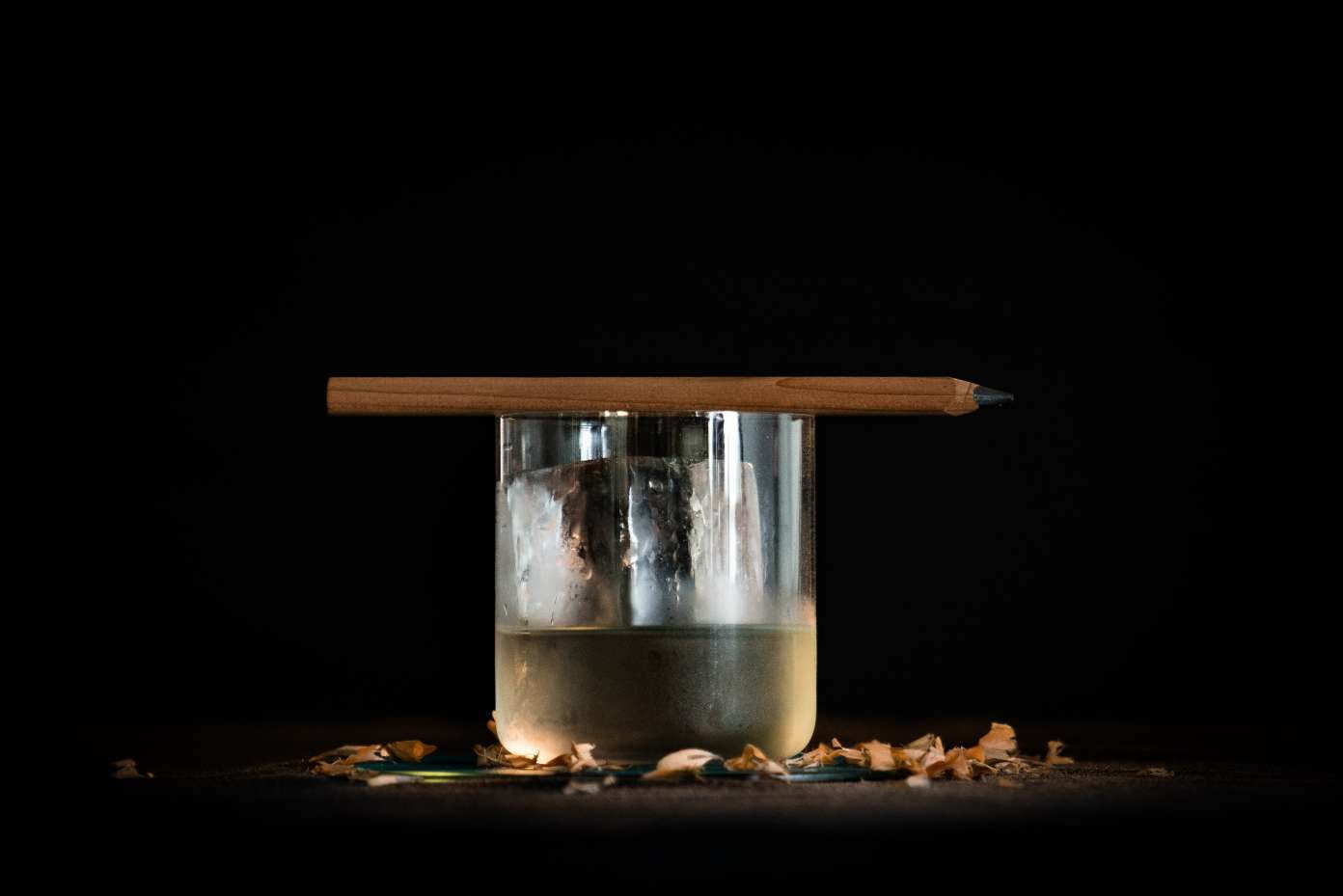 The menu is split into sections: Fizzy & Elegant, Sour & Neat, Long & Refreshing, Strong & Neat, Fruity & Punchy and Savoury & Umami. First up, Jorge prepares his version of the iconic Singapore Sling, Robbery at the Museum ($28). Served blush pink, it has notes of sour cherry, fermented pineapple, gin, herbs, and is topped with a fizzy foam. It's a savoury, peppery and not too sweet starter. Next, we try the Le Paix 75 ($28) a twist on the classic French 75. This refreshing drink uses locally sourced fennel, gin, sparkling wine and the salty brine of a green olive garnish. We can't leave without sipping the signature Smoke & Mirrors #4 ($28), this complex clear bronze cocktail blends strawberry and cacao-infused mezcal, milk vodka, bamboo charcoal, salt and pepper, and a salty strawberry powder. Served over a branded block of ice, it's earthy, fruity and smoky. My personal favourite.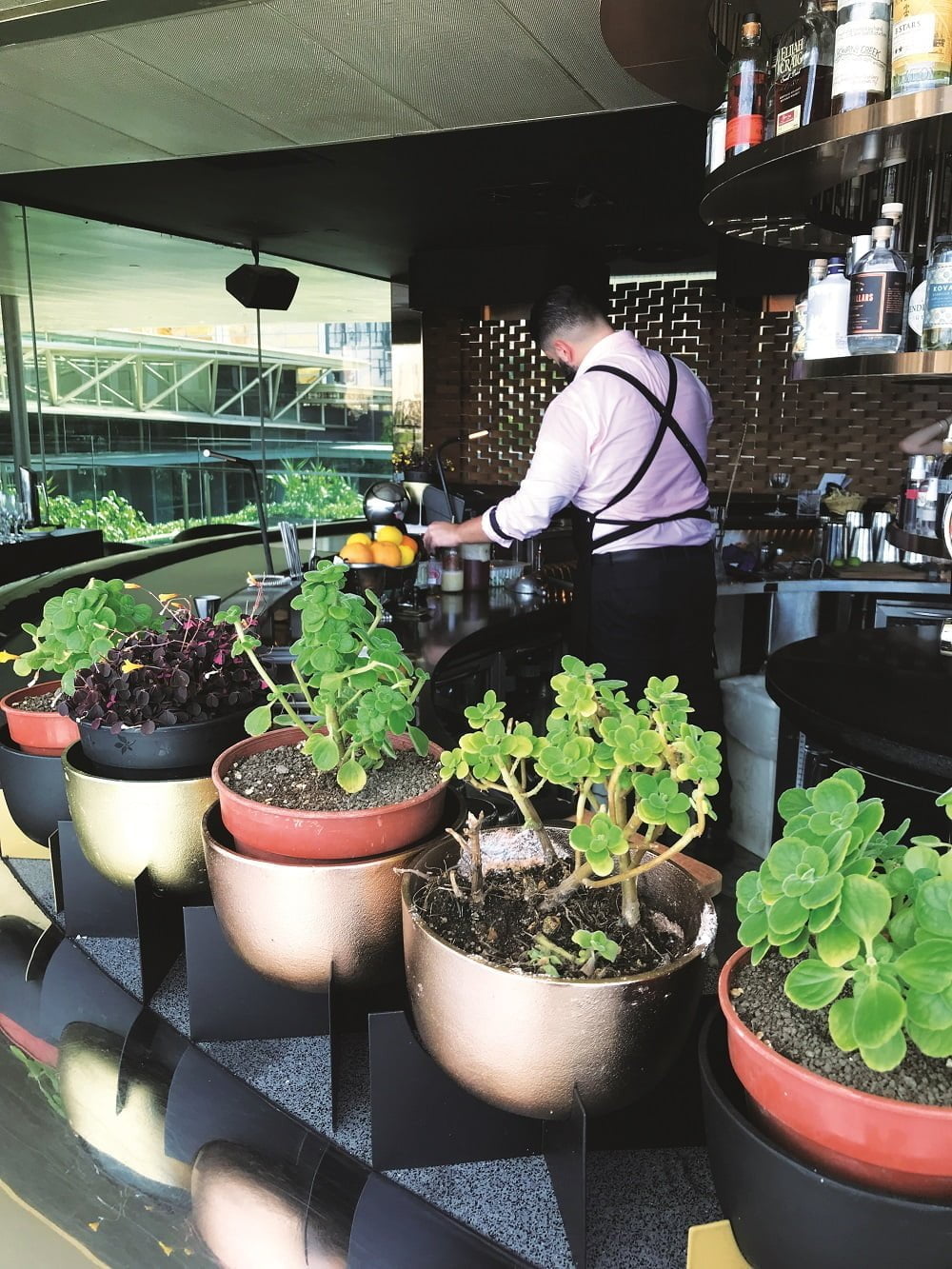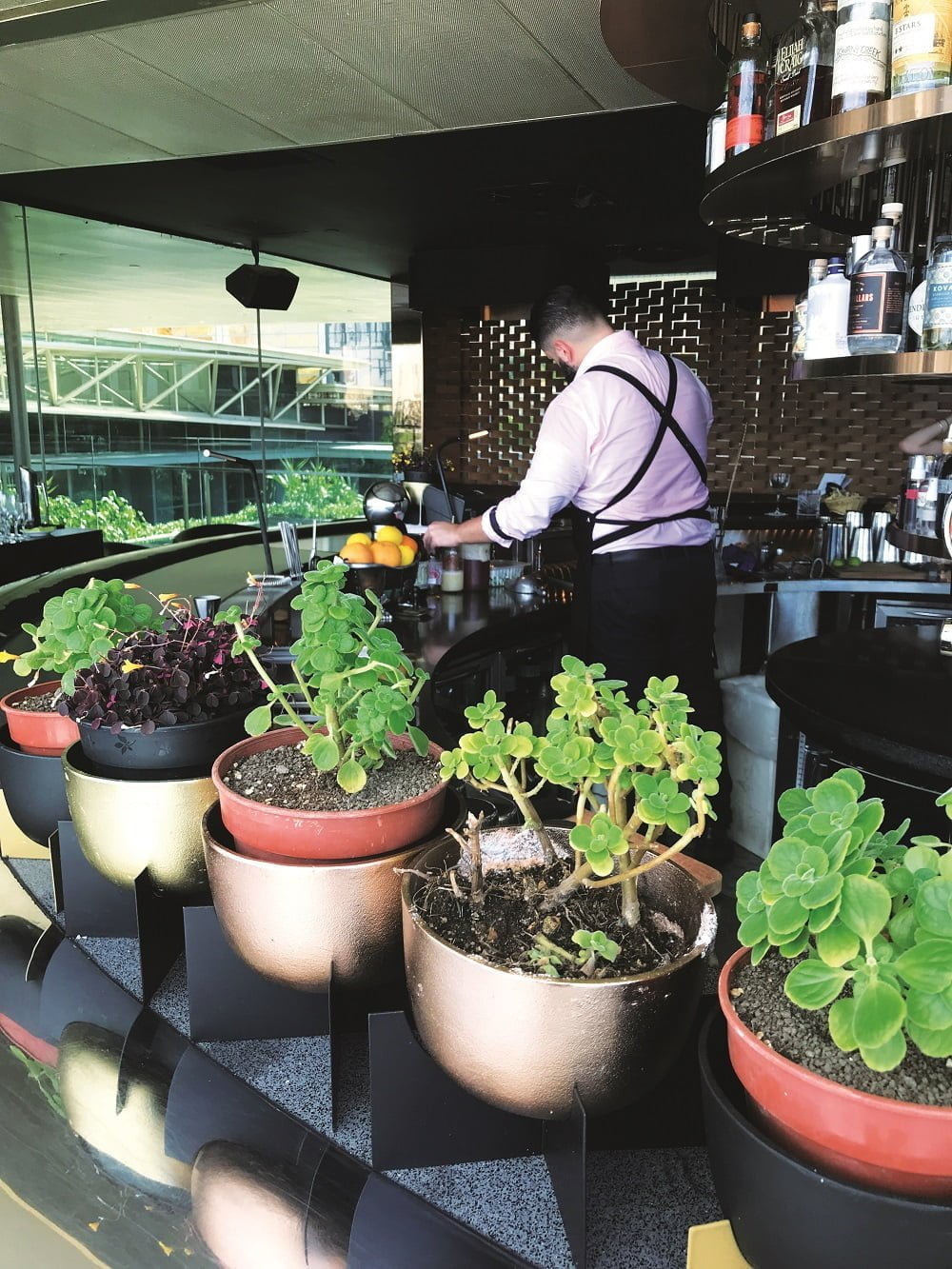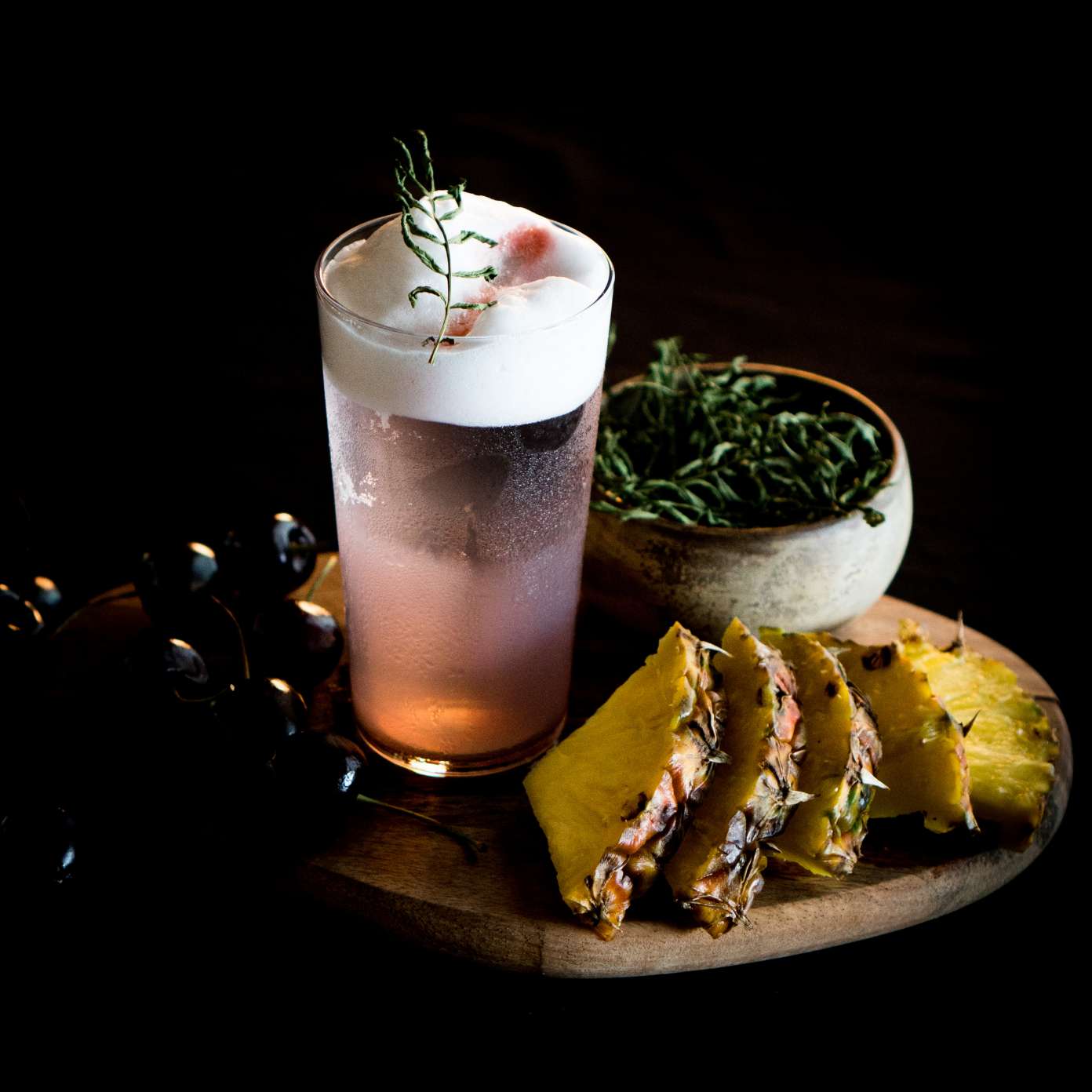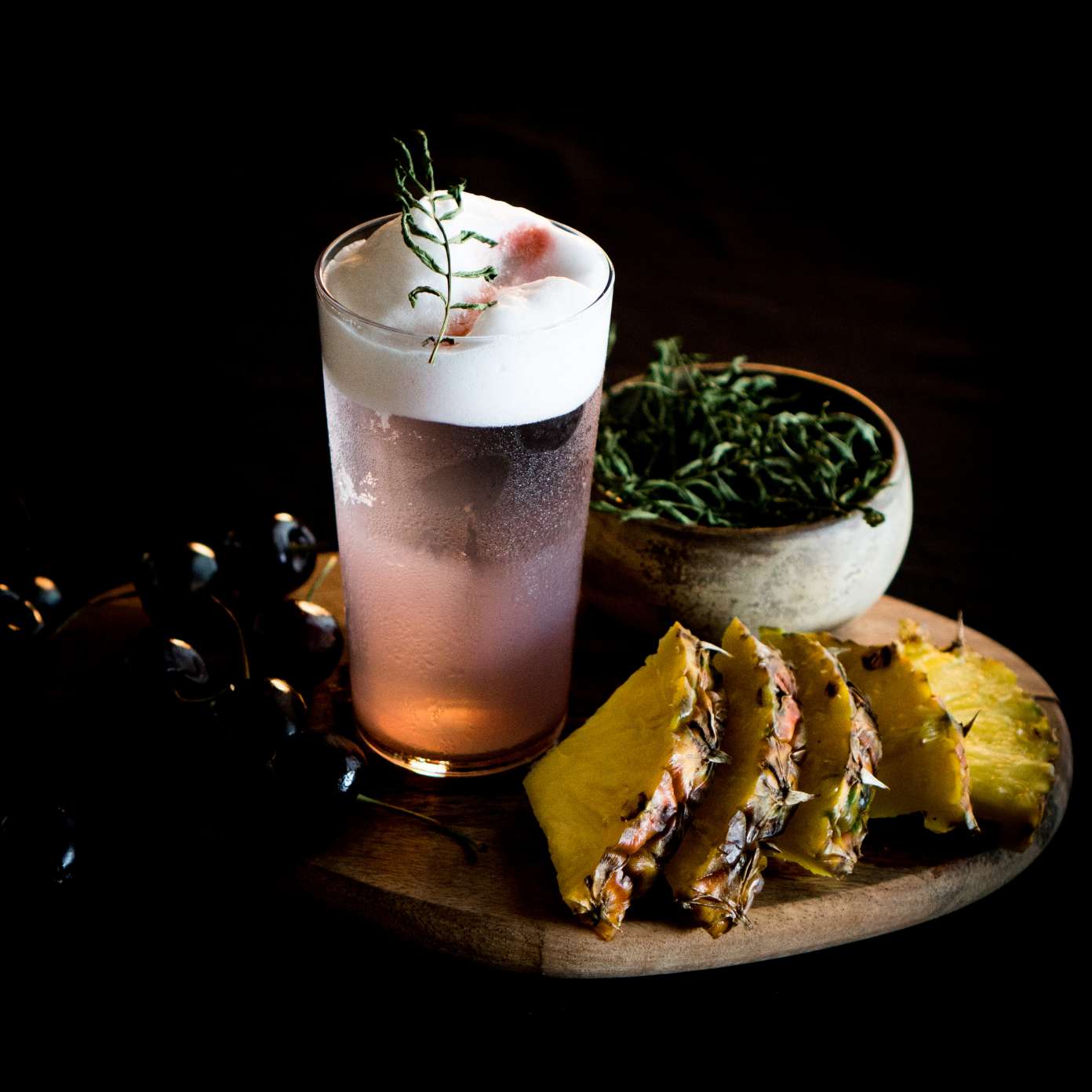 What's to eat
There are plenty of grazing options here, from Chicken Yakitori ($16) to Salt and Pepper Calamari ($16), and Truffle Fries ($14) plus sharing options like the Australian Lamb Skewers ($28) and Grilled Beef Short Rib ($32) You can also munch on modern Chinese dishes from Yan restaurant, including crispy duck, pork belly and fried rice with crab meat.
Don't miss
If you're very lucky, you might be invited into Jorge's on-site testing lab, where he preserves, infuses and distils various ingredients. The small space is crammed with equipment and bottles of unusual aromas and flavours, including pencil shavings, lemon balm, cilantro and fennel. Jorge also uses his artistic talents to sketch the drinks onto the walls!