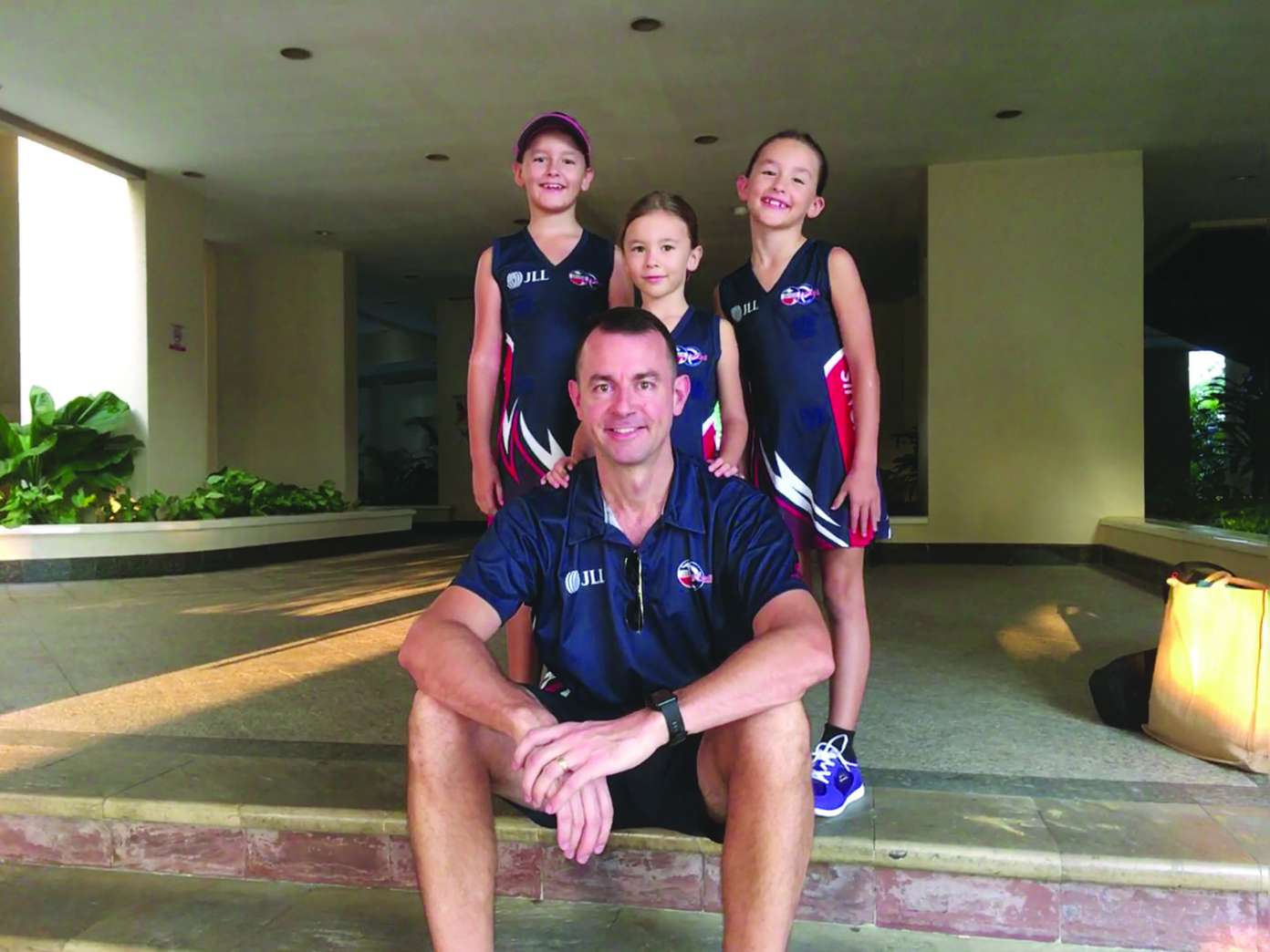 How did you get into coaching ANZA Netball?
I wanted to put my three daughters into a team sport that was going to challenge them from both a skills and an athletic perspective. I do have some family history with netball, as my younger sisters used to play netball for Australia, so we signed our daughters up for netball after moving to Singapore. And even though all I had done previously was cut the oranges, after some gentle persuasion from the ANZA Netball Committee, I signed up to be a coach.  Having three kids at the same location on a Saturday really provides a great opportunity to actively get involved with ANZA netball and help out.
What do you enjoy about coaching?
As a dad who spends a lot of time in the office and many evenings on calls, being a coach last season gave me the chance to spend some quality time with my youngest daughter, Zehara. ANZA Netball provides excellent training and support and I had a lot of fun trying to share that with the girls.
How did the U6 netball skills progress?
During the first few weeks of training I had the girls lined up in an arc and would pass the ball to each and they would return the pass back to me.  I vividly remember one of the girls being nervous about catching the ball and when the ball was passed to her, she dropped it.  As a team we encouraged her to try again and then on her third attempt she caught it, hooray! As the season progressed the girls went from barely catching the ball to passing what they called "bullet passes".  For such young girls they were able to pass accurately, fast and were beginning to pre-empt where a player was headed.  When we started playing actual netball games, the girls were all running in the same direction, however by the end of the season they were spread out, marking the opposite player and passing the ball well.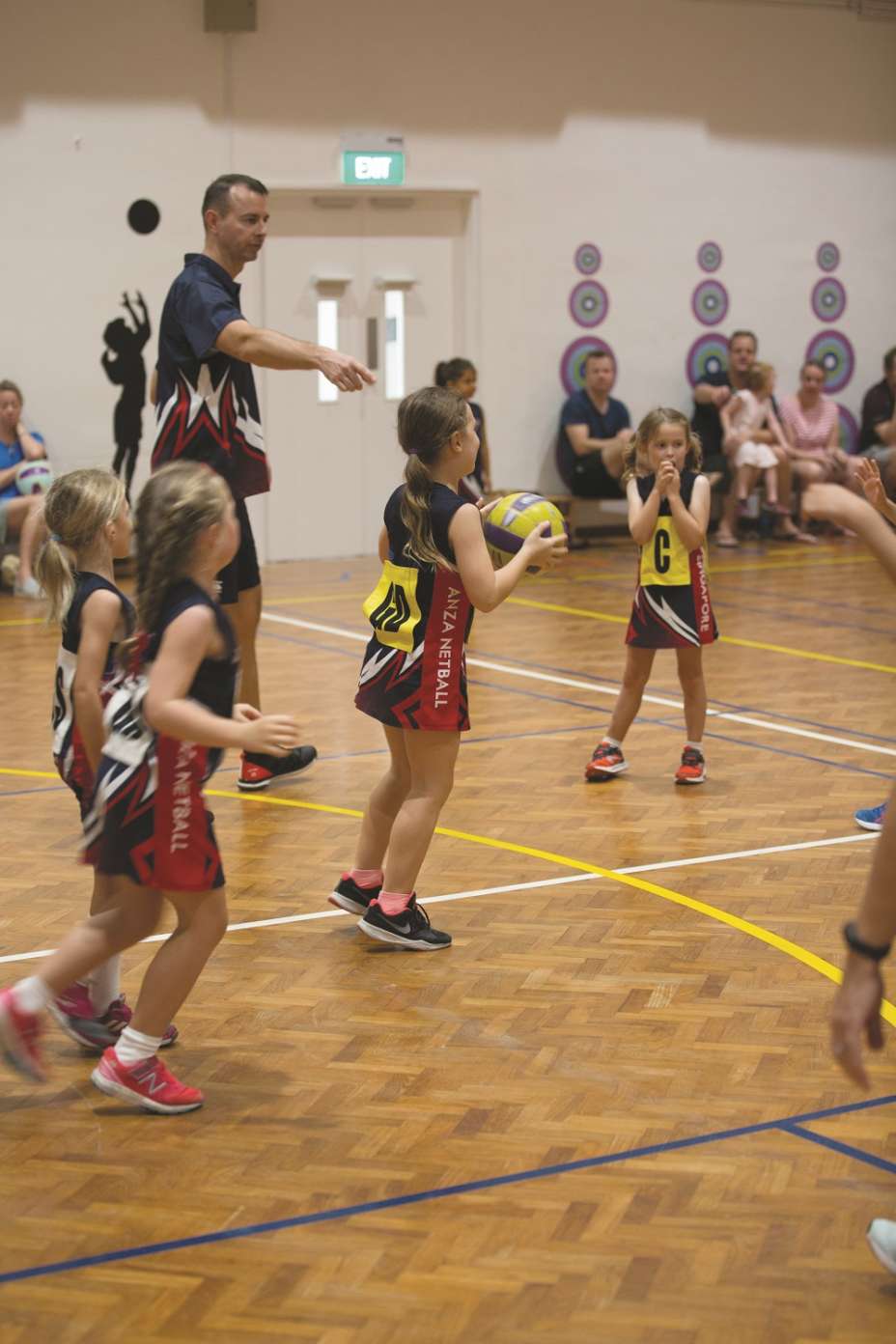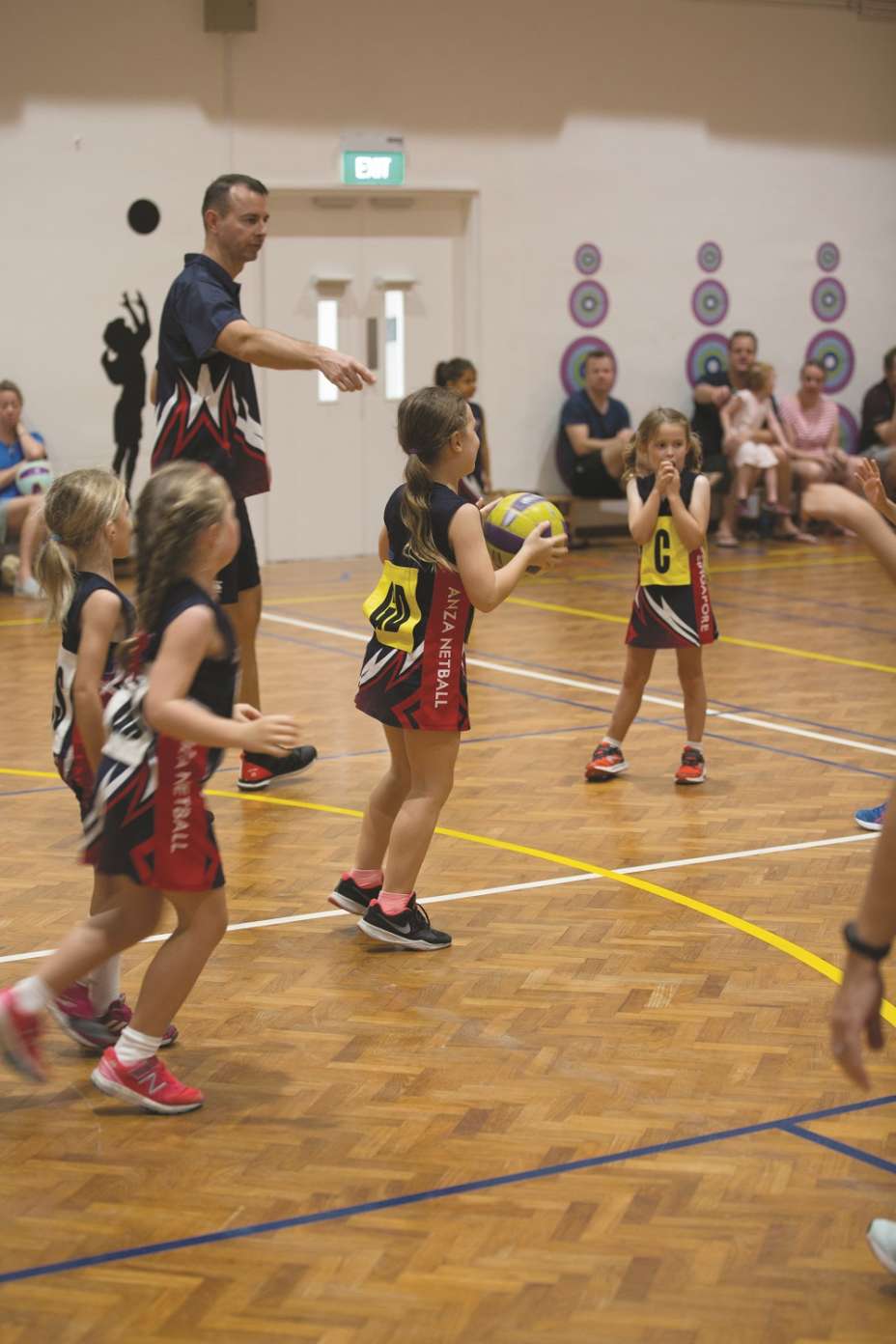 What do the girls enjoy the most in their netball sessions?
Spending regular time together as a team, learning new skills and developing friendships that they will hopefully retain over the years to come. They also get to play some fun games that are teaching them netball skills without them realising. There are girls from a range of backgrounds and they don't all go to school together, so it is a good opportunity for them make new friends.
What does your daughter think about her dad coaching netball?
Zehara thinks that it's awesome having dad coach her at netball, although, she does know that this has meant she can't muck around during the training!  She thinks netball is a lot of fun and always wants to win the player of the week trophy.
ANZA Netball's season kicked off on Saturday, 7 September, running through to 21 March 2020. Find out more about teams and volunteering at anza.org.sg/sports/netball