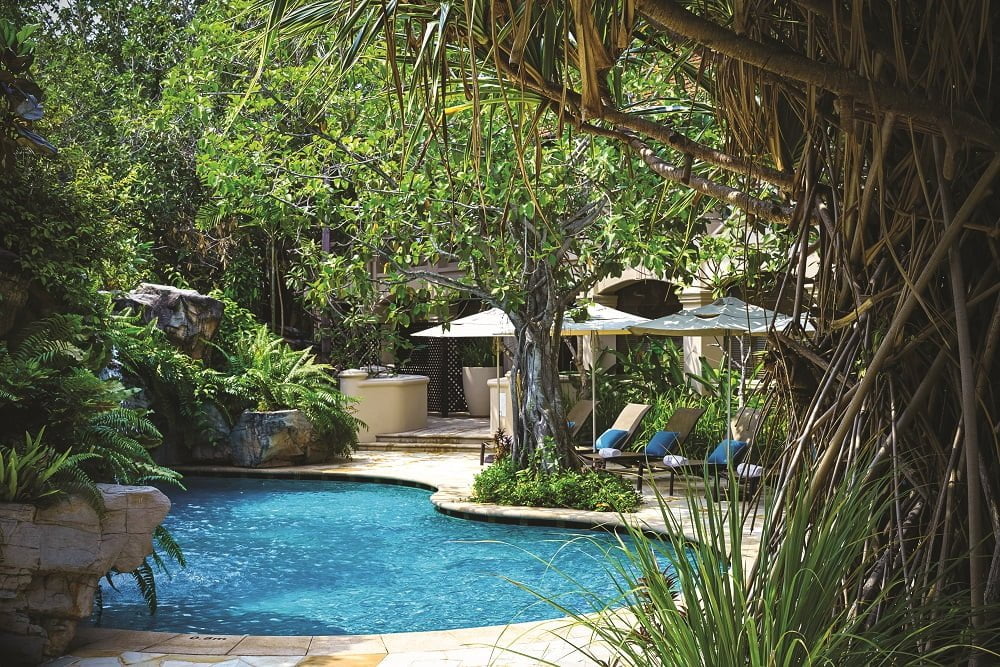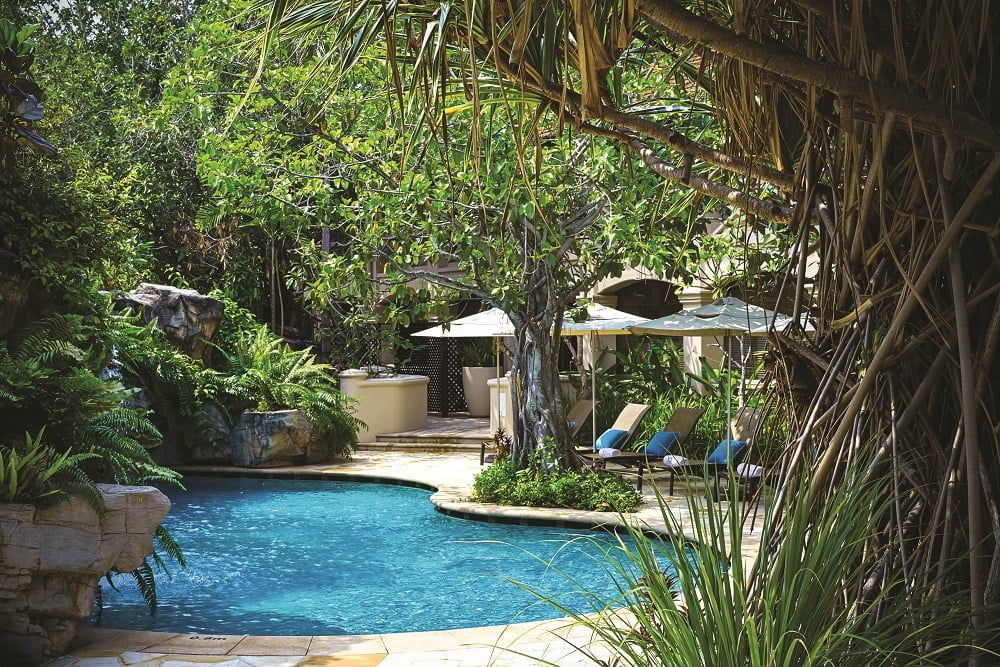 So SPA
30 Allanbrooke Rd, Sentosa, 099983
sofitel-singapore-sentosa.com/spa-fitness/so-spa
The vibe:
Serene but social, this large spa attracts gaggles of girlfriends and weary travellers. Located in a quiet corner of Sentosa, next to Sofitel Singapore Sentosa Resort & Spa, So SPA is housed in a restored heritage-listed 19th century building. You won't feel crowded, the spa sprawls over 6,000 sqm of lush rainforest, with female and unisex areas, two pools, and a café.
The Treatment:
Sentosa Massage (60 minutes $180)
On a Saturday, I arrive at the spa a little early and take a seat in the lobby to fill in a health form and sip a welcome ginger tea. My restorative hour-long massage starts with a foot bath, then I select eucalyptus and mint oil for my treatment, hoping to quell a lingering headache. Using a combination of east and west techniques, my therapist performs an excellent, deeply relaxing full body massage. Heated pads on my lower back while she massages my feet and legs are a nice touch. When the treatment is finished, my headache has disappeared.
Added extras:
Before or after your treatment, lounge around the waterfall float pool or main lap pool area, grab a healthy bite at The Garden restaurant or douse yourself liberally in clay mud in one of the two mud pools.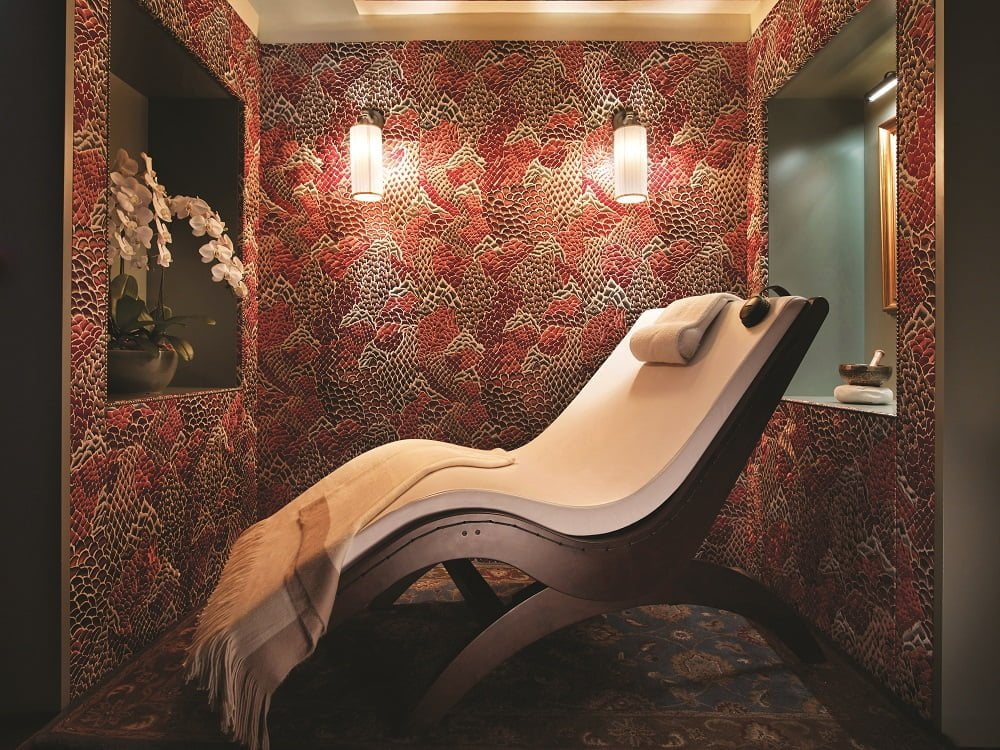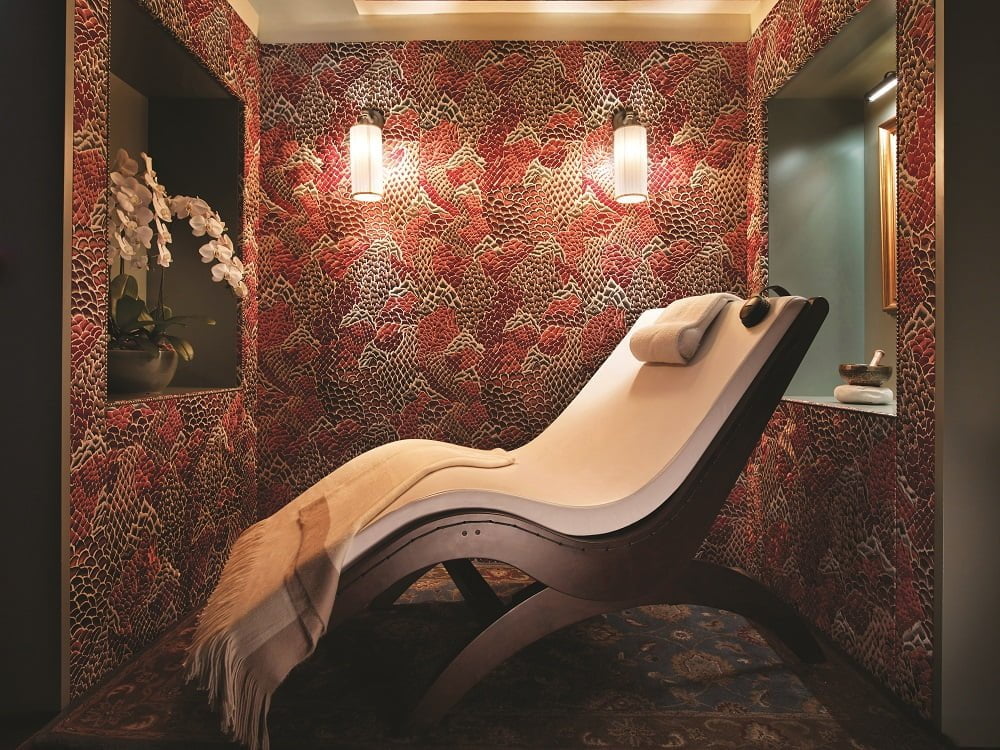 Spa Pods at Six Senses Maxwell
2 Cook Street, 078857
sixsenses.com/hotels/maxwell/spa
The vibe:
Spa Pods at Six Senses Maxwell features five new spa pods and two relaxation rooms, located within the stunning heritage hotel. Designed to be an urban sanctuary in the heart of Singapore's city centre, the spa pods feature innovative wellness experiences. Though not a traditional spa set-up, each pod is lavishly appointed, and has its own ensuite.
The Treatment:
Locally Inspired Wellness Retreat (2 hrs 15 mins, $300).
Featuring Traditional Chinese Medicine (TCM) and massage, this experience starts with a consultation with a seasoned practitioner from a local TCM clinic, followed by wellness recommendations. After checking my eyes, tongue, blood pressure and pulse, my TCM practitioner advises against eating 'cooling' foods like cucumber and watermelon, instead going for 'warming' foods like red dates. She also advises starting my day by taking a brisk walk with the sun on my back. That sounds doable.
Following the consultation, I check in for the relaxing wellness retreat, designed to ease stress and tension. After a lemongrass and apple welcome drink and a cool towel, the therapist washes my feet, sounds a singing bowl and performs a 40-minute back, head and shoulder massage incorporating heated balls made from amethyst crystals. The truly wonderful journey continues with an orchid-scented Himalayan salt scrub, a nurturing rose body mask and a lifting facial massage, using a bamboo stick to roll away the years. A rose and jasmine body oil and a moment to myself in the relaxation room with a date, almond and grape snack completes the indulgent experience.
Added extras:
The package includes a wellness lunch at either Yellow Pot Chinese Restaurant or Cook & Tras Social Library, but it's late on a Friday night and an ANZA work function calls.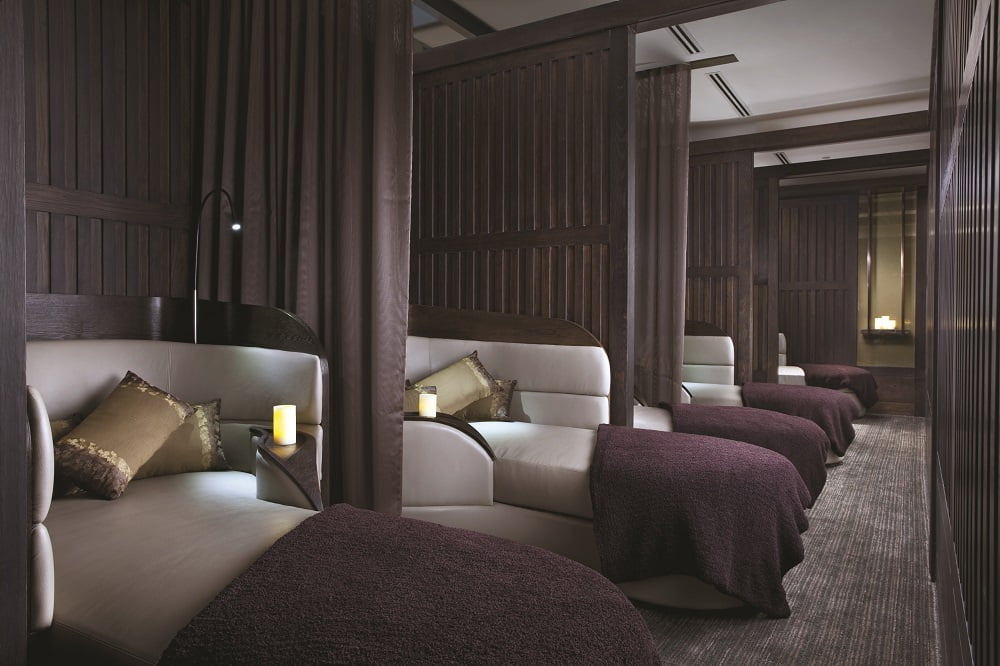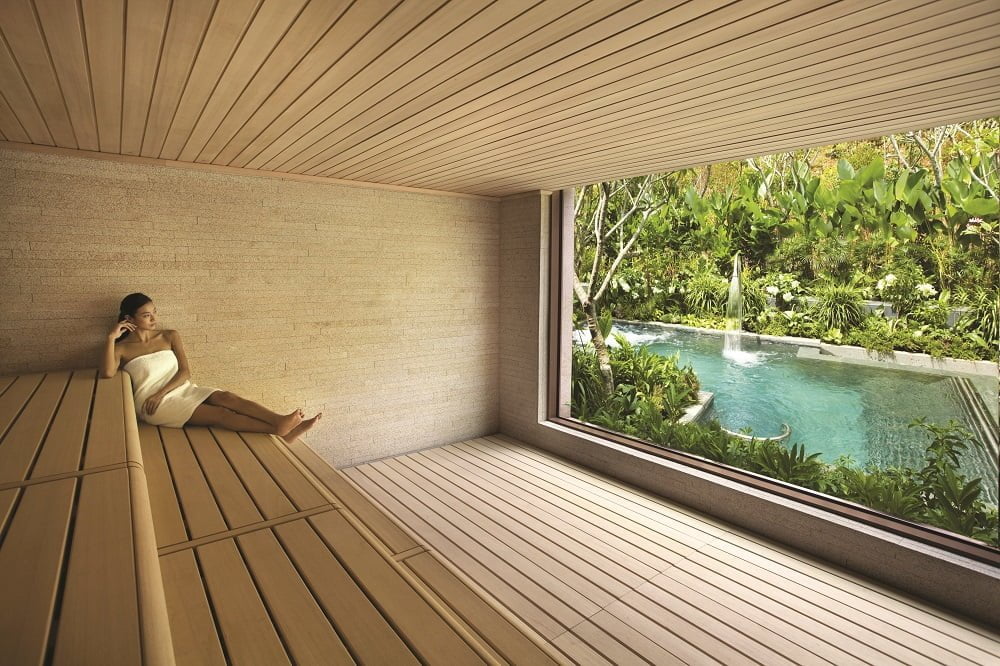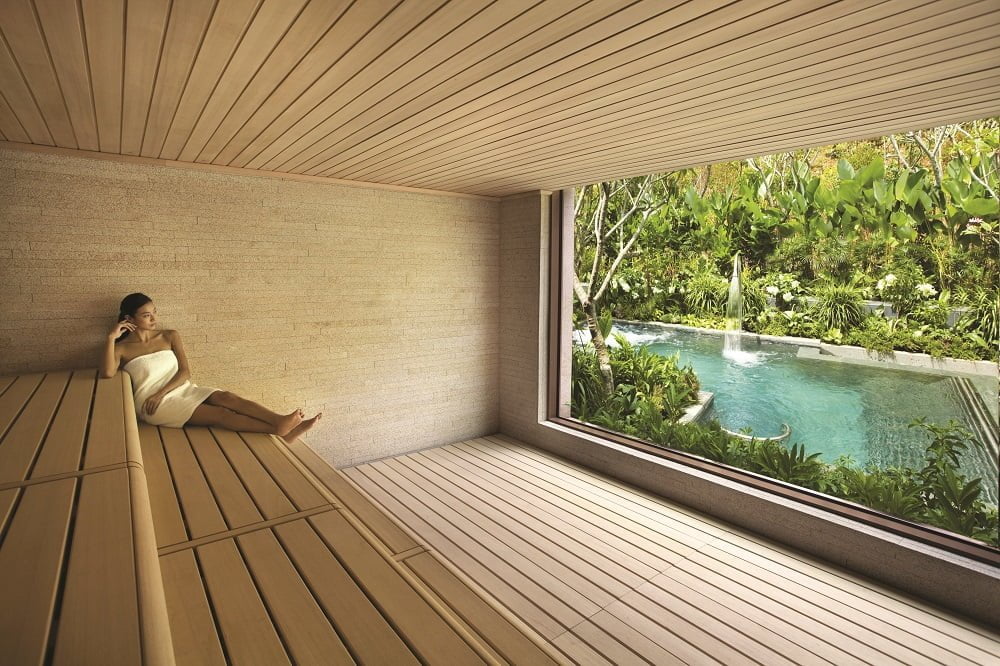 ESPA
8 Sentosa Gateway, 098269
rwsentosa.com/espa
The vibe:
Set over an expansive 10,000 sqm of verdant jungle and peaceful lagoons, ESPA is Resorts World Sentosa's flagship spa in Asia. It's impressive on every level – including an authentic Turkish hammam, vitality pools, forest onsen-style pools, sleep zones, rock saunas, crystal steam rooms, and more. You'll never want to leave.
The Treatment:
ESPA Sleep Ritual ($280, a 90-minute treatment to promote restful and rejuvenating sleep)
Who doesn't need more restful sleep? In Singapore it's a regular occurrence to be woken up by roaring traffic, construction noise and cracking lighting storms, not to mention work and life stress keeping you wide eyed after lights out. ESPA has designed this sleep treatment for night owls looking for more restorative slumber.
The ritual starts with some basic breathing exercises to unwind, plus colour visualisation (I choose yellow) followed by a deeply relaxing treatment. My therapist combines therapeutic hot stones and warm oil with a soothing full body massage and a tranquilising scalp massage. I may have dozed off a couple of times! Continue the snooze theme with a visit to the 18 purpose-built sleep pods with built-in music.
Added extras:
After my treatment I visit the relaxation room in my robe and slippers, trying a few of the vegetable crisps, fruits and other snacks. Then I make the most of the amazing facilities, soaking in the hot onsen pools, and taking a quick sauna and crystal steam. Peckish? The Tangerine Spa Café offers views of the reflection pool and a Thai-inspired menu that uses a farm to table concept, including herbs picked from the onsite garden.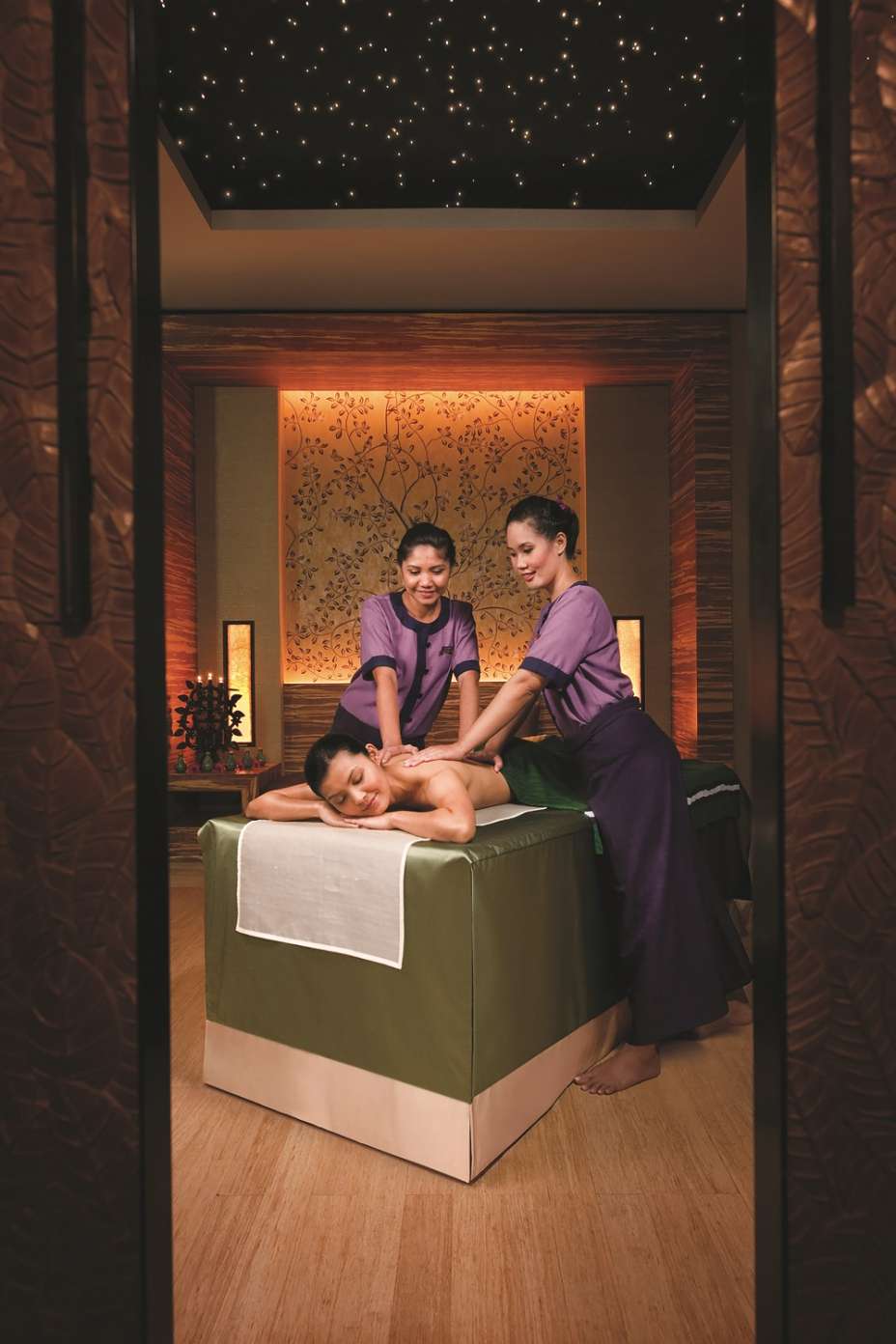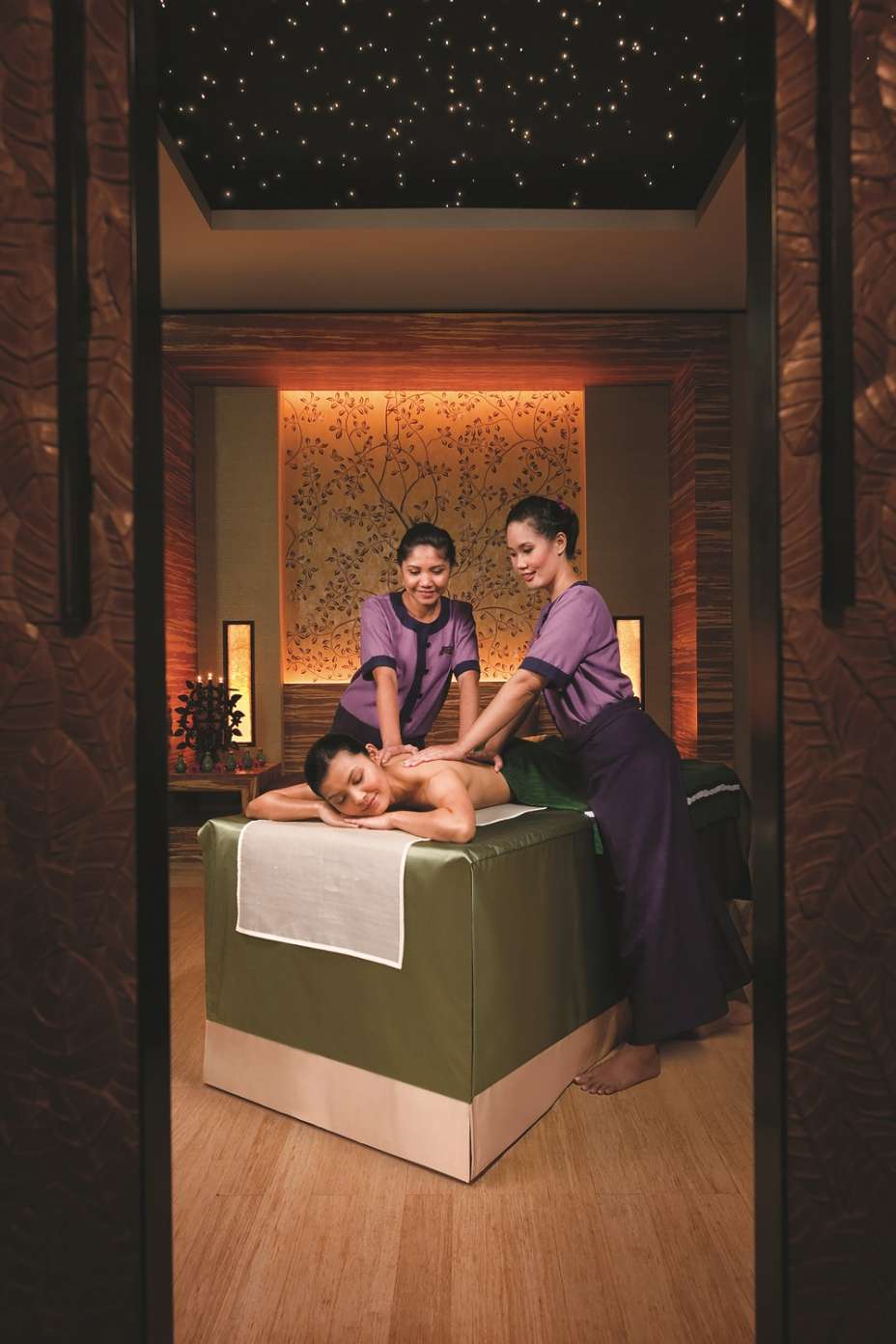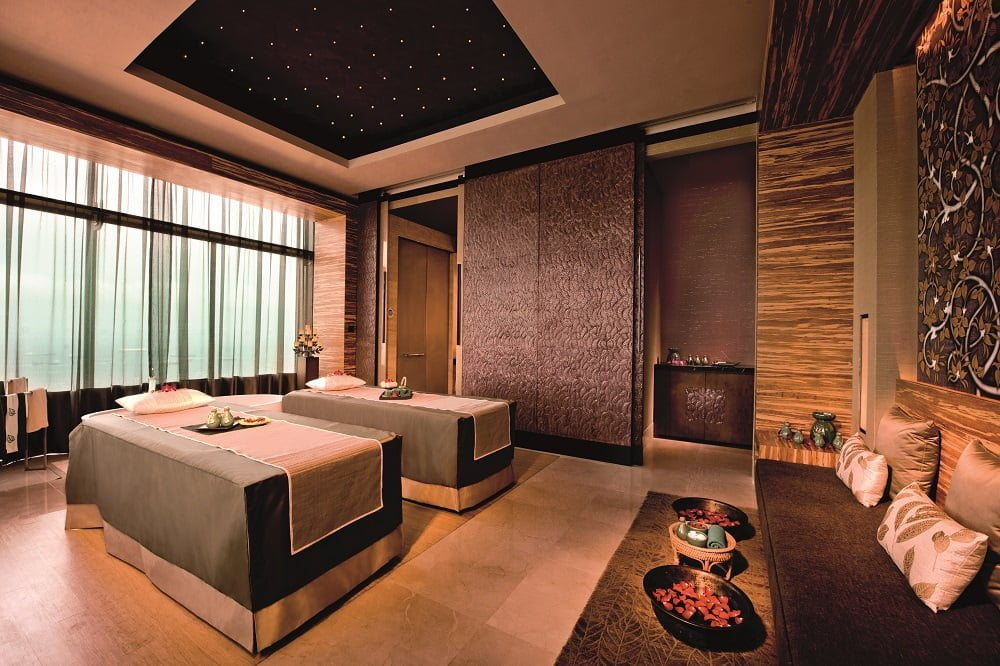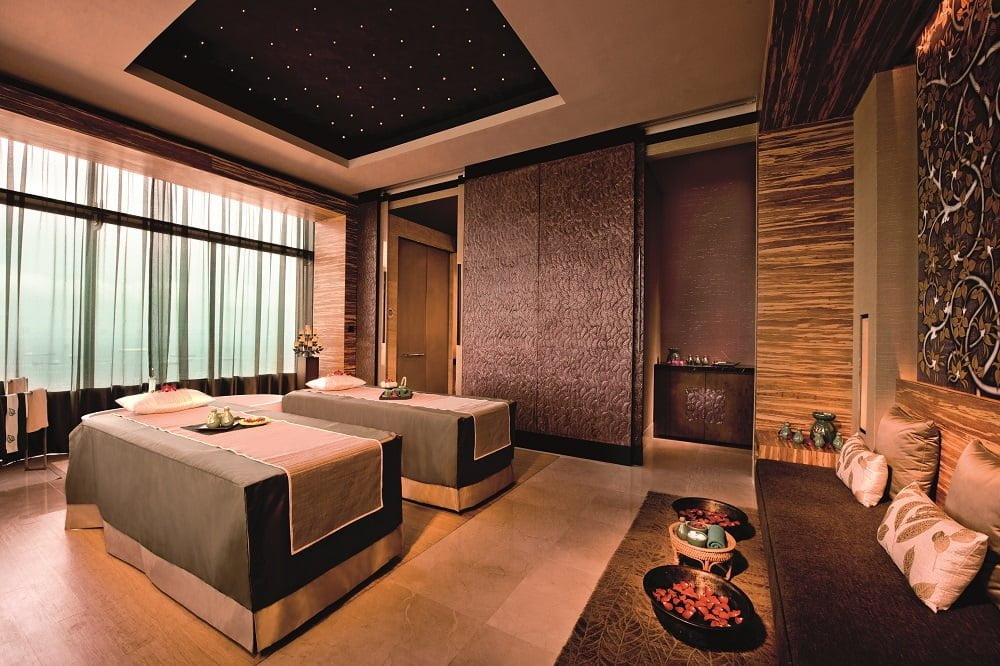 Banyan Tree Spa
10 Bayfront Avenue Tower 1, Level 55, 018956
banyantreespa.com/find-a-spa/banyan-tree-spa-marina-bay-sands
The vibe:
Banyan Tree Spa is set on the soaring 55th storey of Marina Bay Sands, with breath-taking views from the well-appointed treatment rooms. The spa is discreet and exclusive, catering to in-house guests and locals, with a well-curated menu of holistic treatments, full body massages, calming baths and facials.
The Treatment:
Balinese Massage, (60-minutes, $298 or $270 off peak)
I'm greeted warmly at the reception area and given a cold towel and the drink of the day – Pink Romance, a red cabbage and lime concoction that's slightly sweet and very refreshing. I tap in my health info on an iPad and am swiftly taken to a treatment room with huge floor to ceiling windows and sweeping ocean views. I'm seated for a foot bath with rose petals, where I choose between the Touch of Love and the Touch of Peace massage oils. I give peace a chance (sorry, couldn't resist). The massage is a mix of firm, soothing stokes with deep thumb and palm pressure – it's a little too strong for me, but the therapist tones it down accordingly. There are some lovely touches – including heated pads on the back and stomach, a scalp massage and hot towels to remove the oil at the end.
Added extras:
After the massage, I'm taken for 30 minutes of 'Calm Time', in a stunning tea room with 360-degree views of Marina Bay, Gardens by the Bay, and the city. Here, my attentive and caring therapist brings me jasmine tea with a touch of honey, mixed nuts, yogurt with sesame seeds, and a small fruit salad with fresh mint. It's a delightful end to a memorable experience.