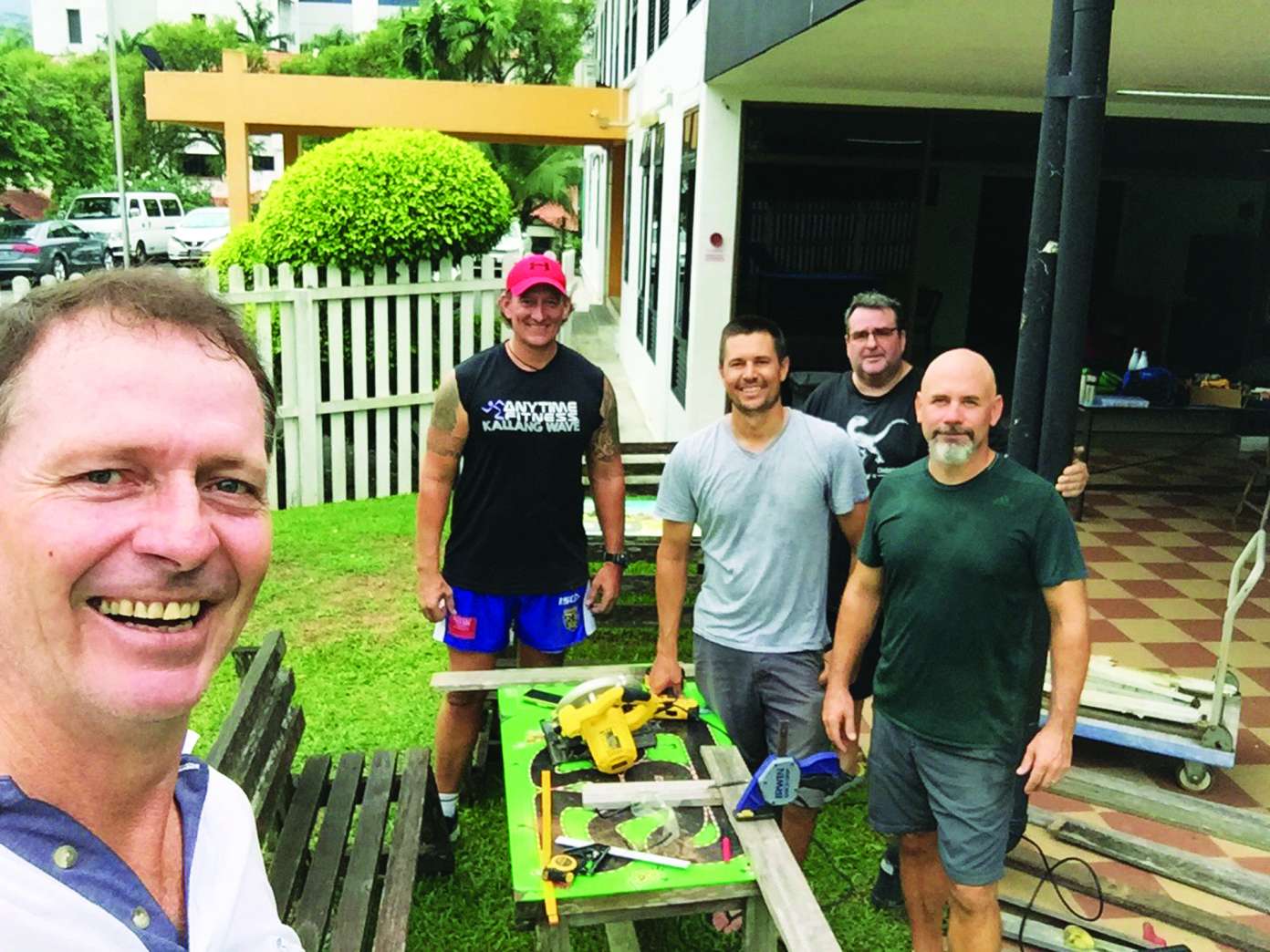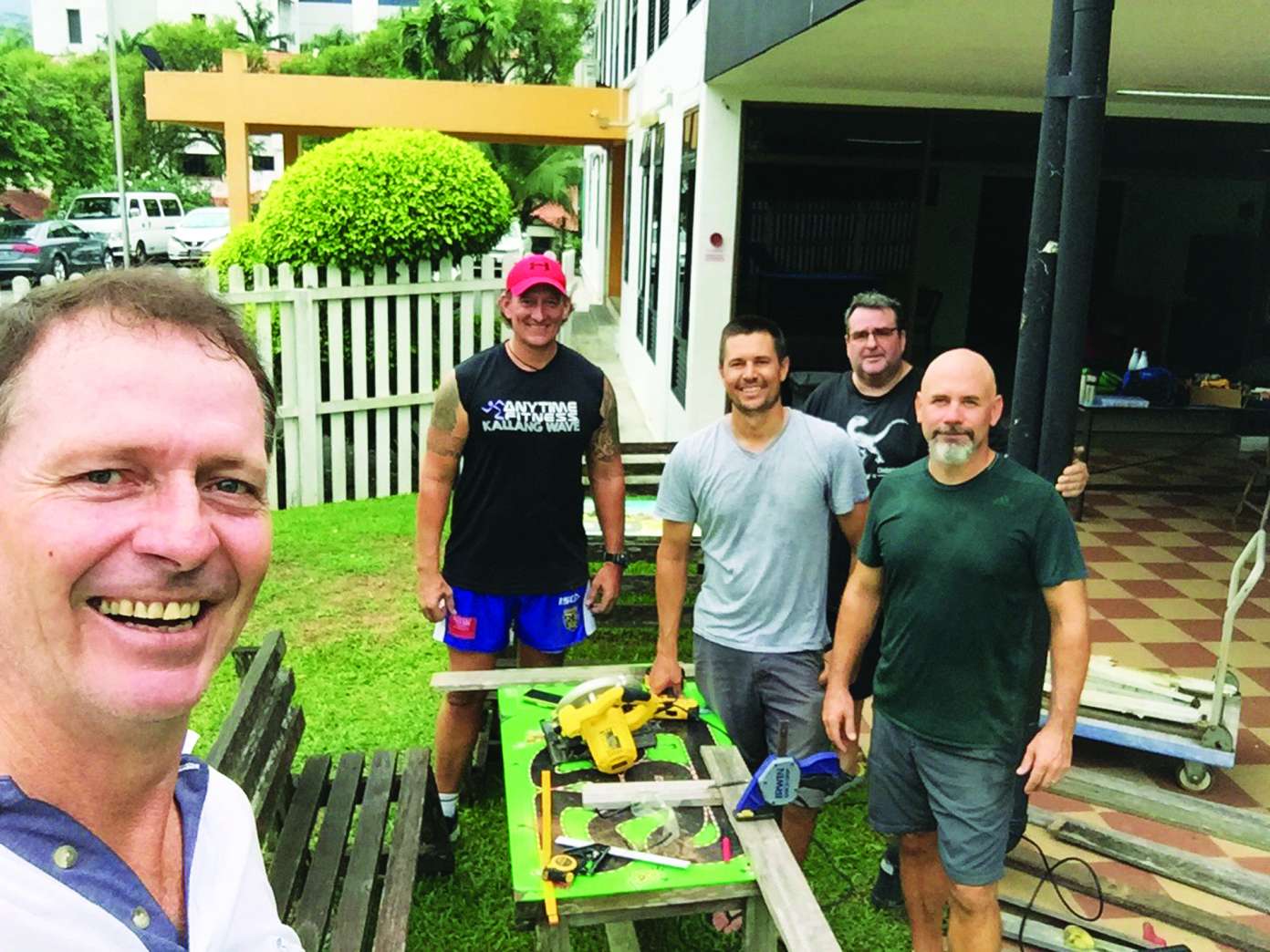 Jason Hyndman, from Auckland; Sydneysider Dominic Evans; and Paddy Taylor, also from Sydney, met through ANZA's Secret Men's Business (SMB) group, which Paddy runs.
What brought you to Singapore?
Jason: We came for my wife's career, she's in HR. As a plumber and gas-fitter, there's no way I'd earn the kind of money that my wife is earning. So it was a no-brainer to come.
Dom: I had my own company in Sydney, and my wife was in Singapore for work for about 12 months before me. We decided I'd sell my business and semi-retire so the kids and I could be with her here.
Paddy: My wife's work moved their Asia-Pac headquarters from Sydney to Singapore.
How did it feel not working?
Dom: For me it was strange. I'd gone from running a business, surfing every morning, looking after my kids, to suddenly not doing anything. We have a helper, so I had an enormous amount of time on my hands to do nothing. Everyone thinks it's easy but it's not.
Jason: I loved it, I went to the gym all day. For the first three years, before our kids were born, I was doing the cooking and cleaning. Then when the kids were born, we got a helper. Just before that I got certified as a Personal Trainer, but then we had the babies (twins), so I couldn't really do much.
Paddy: I had a lot of friends and family in Sydney, so I got on the plane to Singapore kicking and screaming. I said, let's give it six months. My wife said, 'how about we give it 12?' For me, it was something different. I wanted to spend some time getting to know the country.
When you first arrived, how easy was it to meet people and make friends?
Paddy: About two weeks after arriving, I went online and found ANZA, and the Secret Men's Business group. So I went to Harry's at Boat Quay, and had a very long lunch! I didn't play golf at that stage but joined the boys at golf the next day. Also, I used to play a bit of rugby, so I got in touch with Bedok Kings and started coaching there.
Dom: When I first got here, I didn't really meet anyone for six months. Then a couple of people at functions mentioned Secret Men's Business, and said it's good for playing golf and catching up with other guys in the same situation. And my son was a rugby player, so we joined the Dragons. Straight away I met other parents.
Jason: I used to coach and play rugby back home, so as soon as I got here I went to play for Bedok Kings. Paddy was actually my coach. We're members of the New Zealand Chamber of Commerce as well. Playing social mixed netball there was something I could do with my wife, we met a good bunch of people that way.
When you meet new people, how do you answer the question "So what do you do?"
Dom: The problem with Singapore is everyone's networking. As soon as they ask what I do, and I say 'I'm retired'; or 'I'm a trailing spouse, I play golf and I surf', their eyes go over my shoulder and they look for somebody else. That's what I found, whereas SMB wasn't like that. They were just intrigued about what you were doing, and as long as you could buy the next round, that's all they worried about!
Paddy: I say, 'I'm a Social Director for a small organisation'! Then I explain Secret Men's Business. Particularly if I'm talking to guys who are working 60, 70 hours a week in the finance markets or whatever, they go 'you're kidding! How did you get that gig?'
Jason: I'm a true house-husband! My wife was pretty worried about me when we first got here, she thought I'd be bored out of my mind. But once I got my foot in the door with the rugby and was going to the gym every day, it was all good. All my mates were jealous!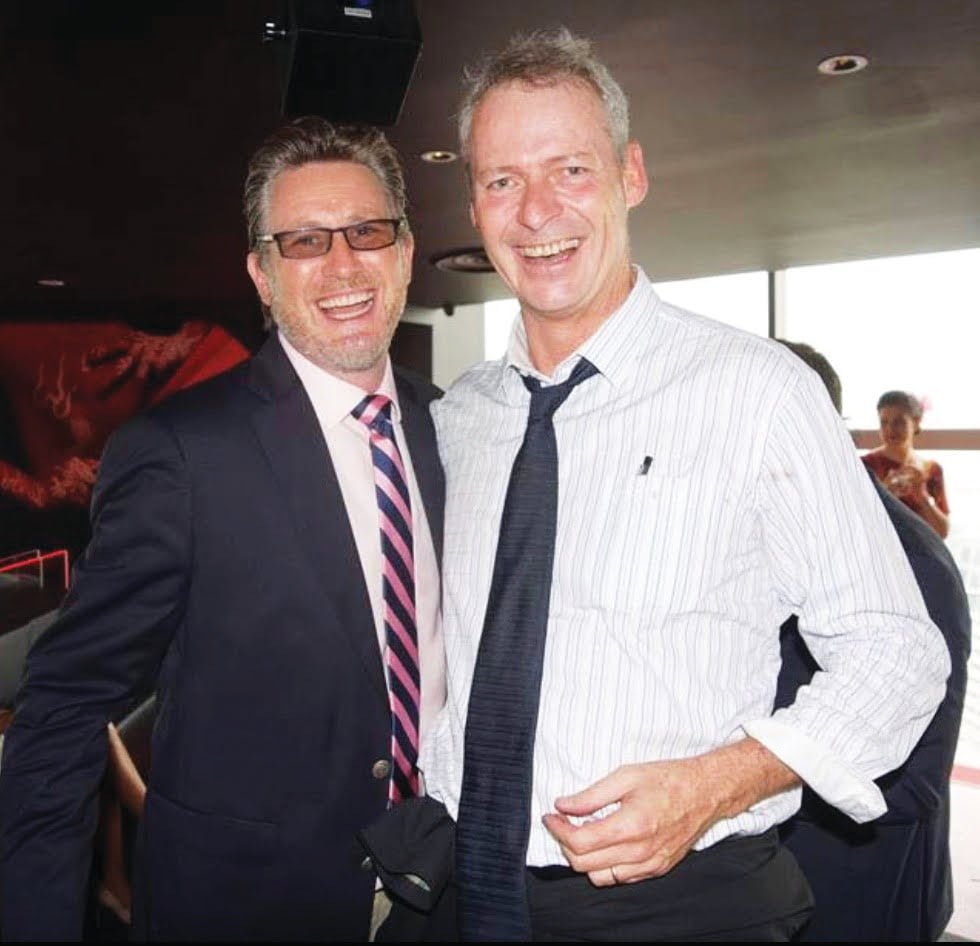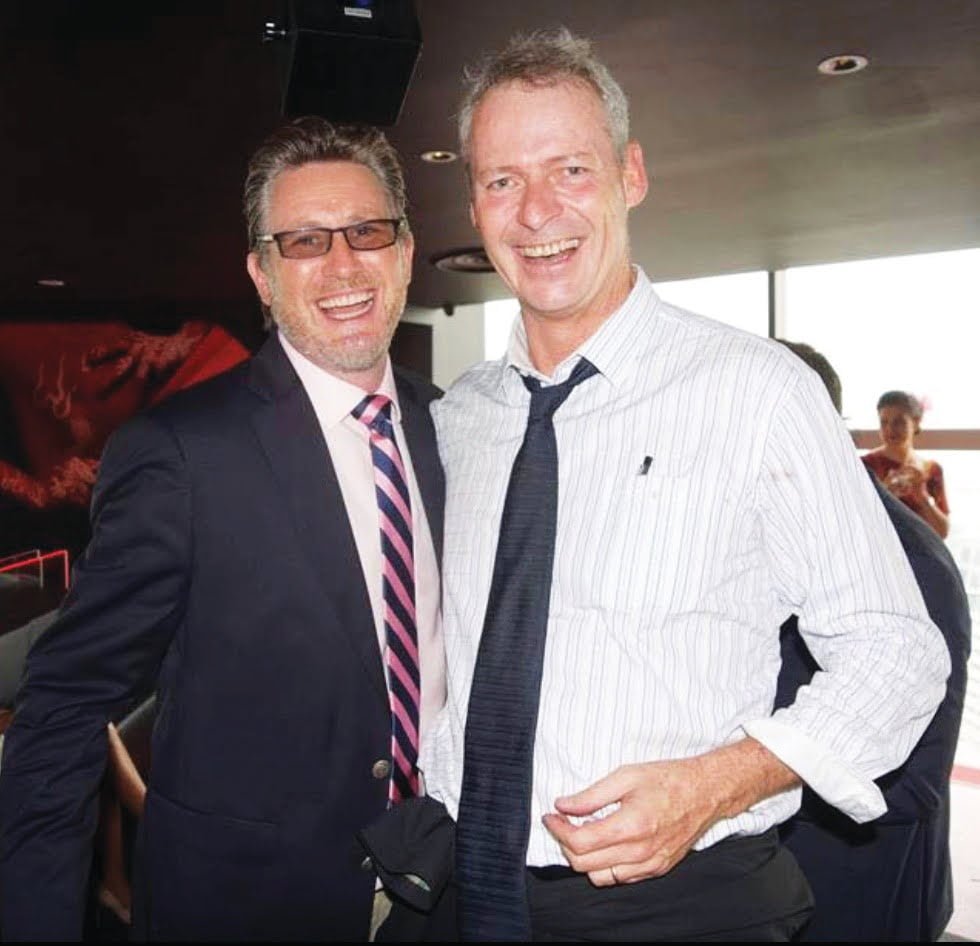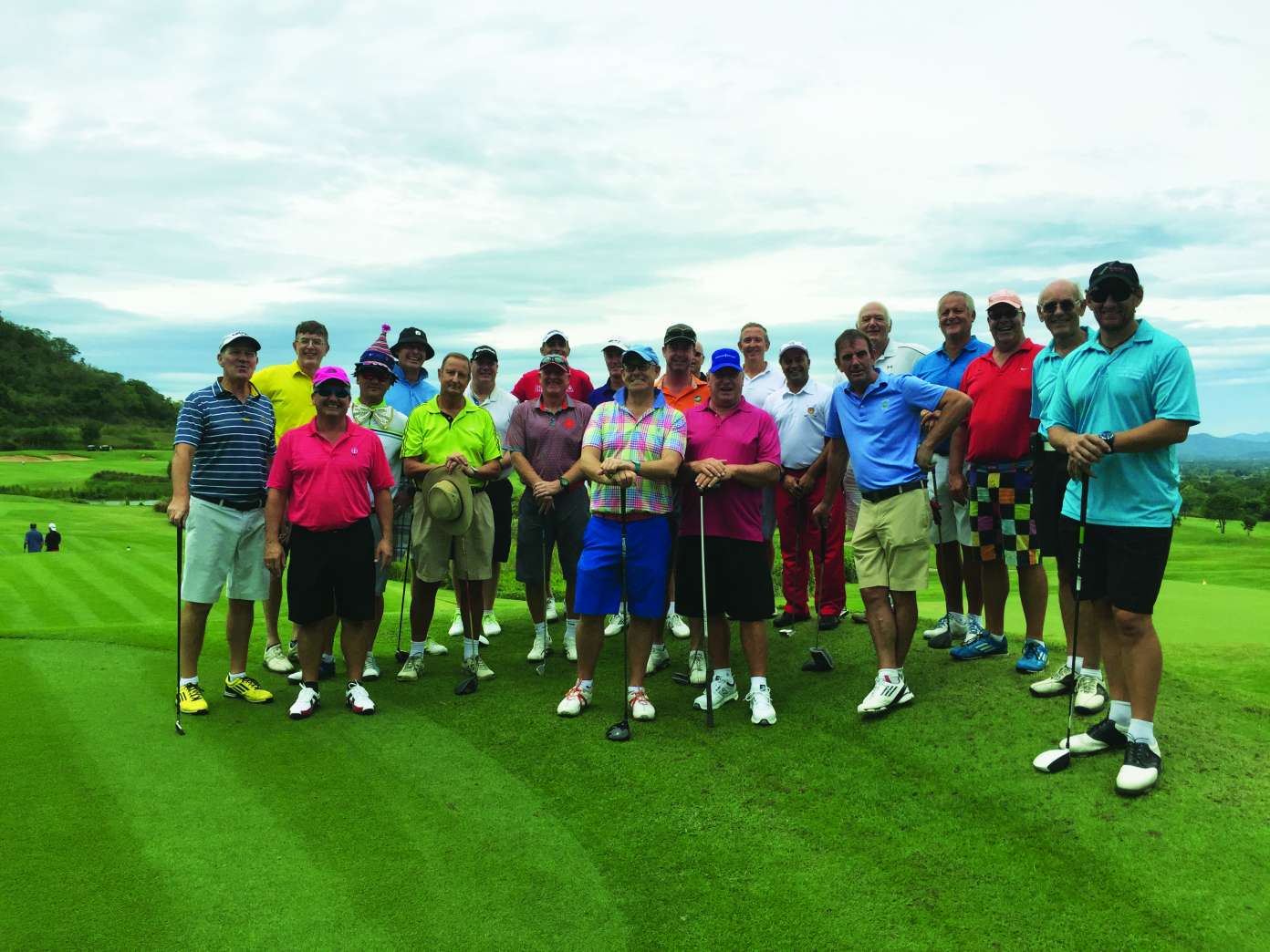 Tips for new arrivals:
Paddy: Join something like SMB. You've got to make an effort, whether you're a trailing spouse or not. People aren't going to just knock on your door and say, 'I hear you're new, let's go and do something'.
Jason: The first thing we joined was ANZA, and second was the NZ Chamber of Commerce. And the rugby. Straight away you have 'meet and greet' drinks with the NZ Chamber and ANZA.
Dom: The best advice I got was 'vote yourself off the island'. Every few weeks I'd plan a surfing trip to Bali. It helps clear your head, gives you something to look forward to and something to talk about.
Taking trailing spouses seriously
Dr Yvonne McNulty, Senior Lecturer at the Singapore University of Social Sciences, researches the role of trailing spouses in the success of international work assignments. She believes that for male trailing spouses it's particularly difficult. "It's challenging being 'different' in a world that pigeon-holes stay-at-home partners as the woman or wife, and to find trailing spouse support tailored to the male perspective: golf instead of yoga, beer nights instead of coffee mornings etc," explains Yvonne.
According to Yvonne's research, 84% of trailing spouses (both male and female) have a tertiary qualification or college degree. Yvonne's research has found that the dual-career issue has been the most common cause of overseas assignment refusal, and a major factor hindering trailing spouses' adjustment.
"With localisation of expats (no more fat expat packages!), companies are shifting responsibility for trailing partners onto the families themselves. Support for families was never great among multinationals and I'd say now it's almost non-existent. There are outlier companies that do outstanding programs – but they are one-offs. Most expat families today have to take responsibility for the 'trailing' partner themselves," says Yvonne.