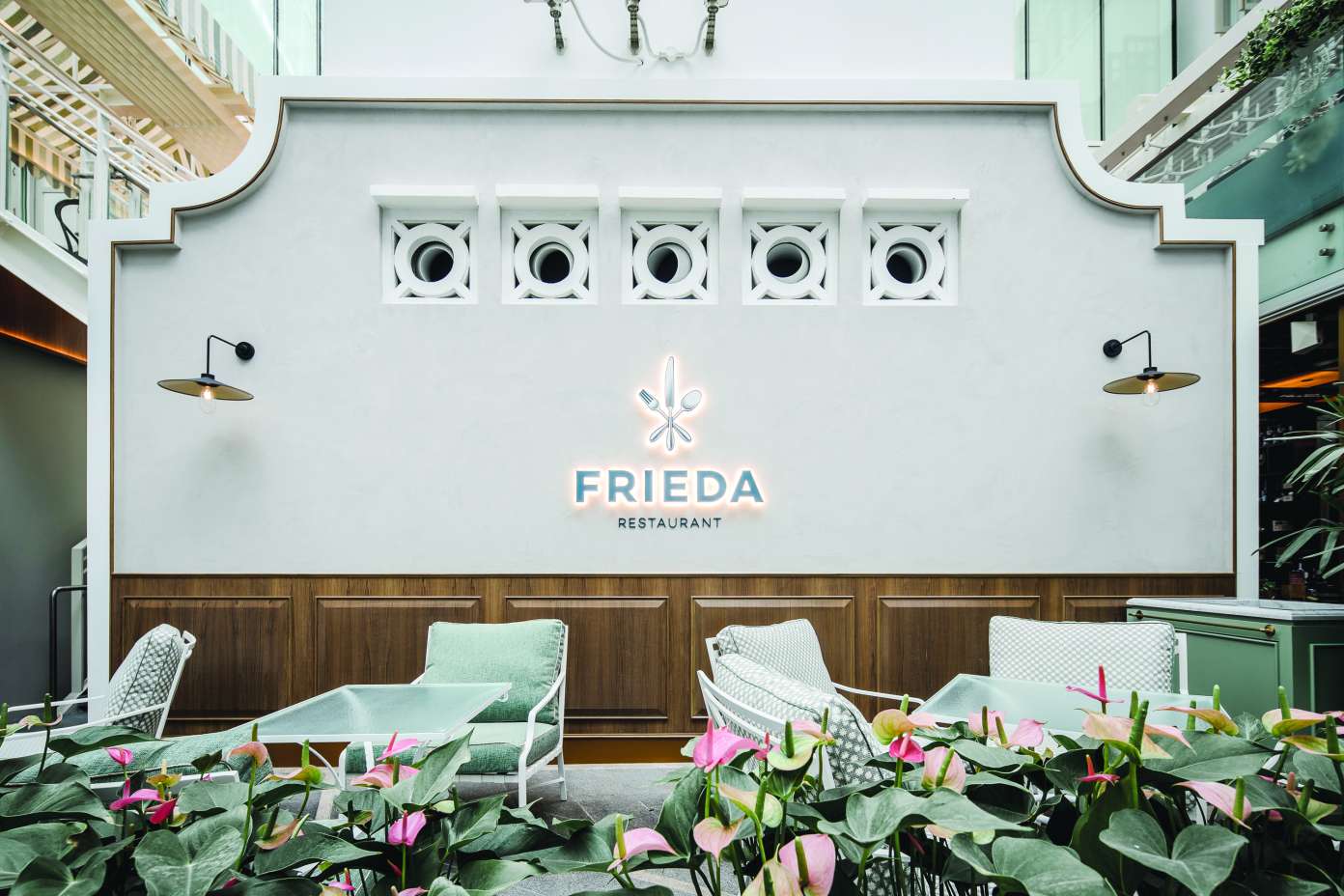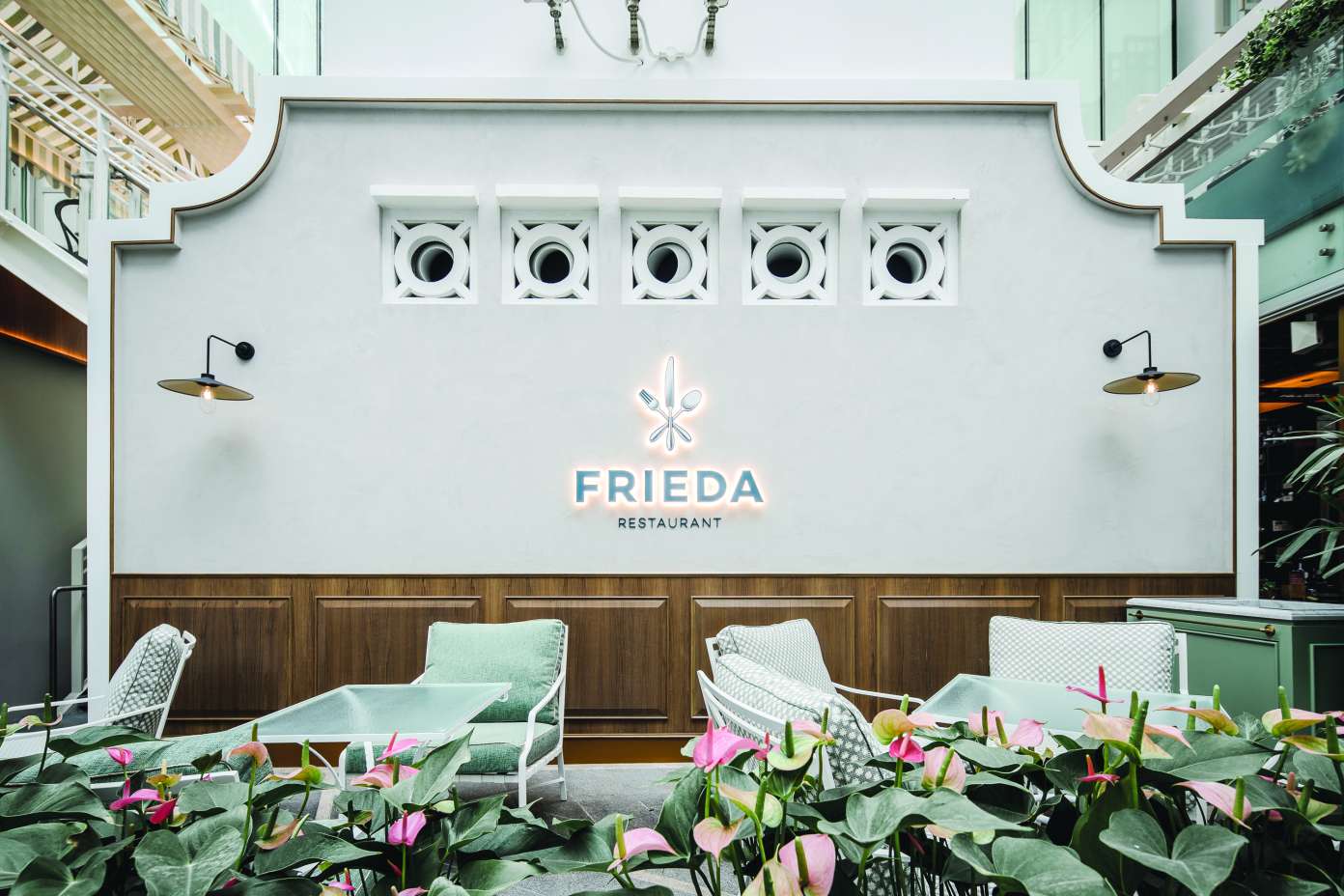 Frieda
Arcade@The Capitol Kempinski,
01-87
kempinski.com/en/singapore
Given the Kempinski brand's German heritage, we expected their German restaurant to serve up some authentic dishes. The menu did not disappoint with its offering of sausages, schnitzel, meatloaf and pork knuckle. We started light with a shared platter of cold cuts. Ample as an entrée for two, it had several good-quality hams and salamis, fresh country-style bread and a serving of 'obatzda', a Bavarian cheese dip.
Next was the veal wiener schnitzel, thinly sliced with just the right amount of crumbing, served with a potato salad and sweet cranberry sauce. A half serve is sufficient, especially if you're ordering entrée or desserts.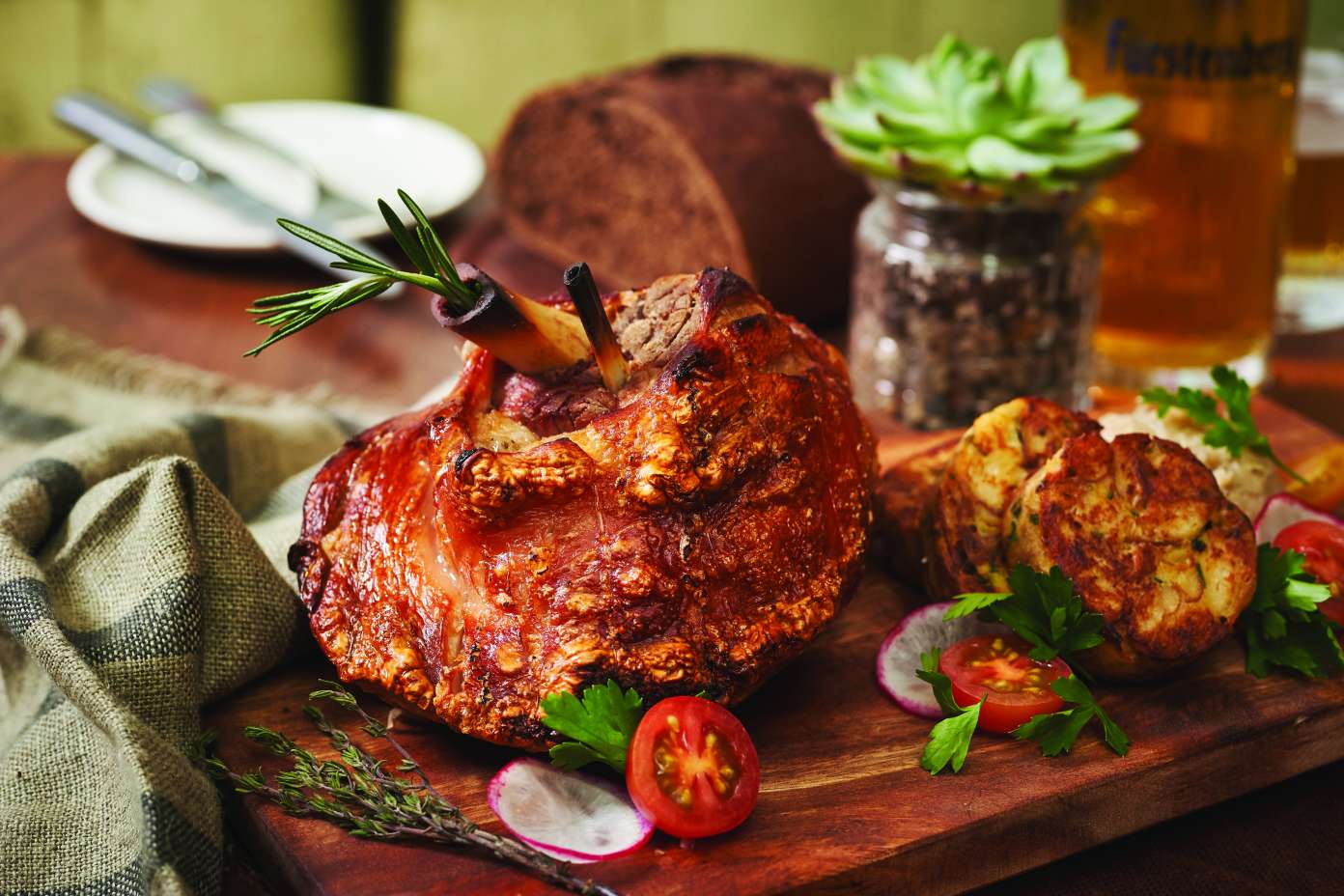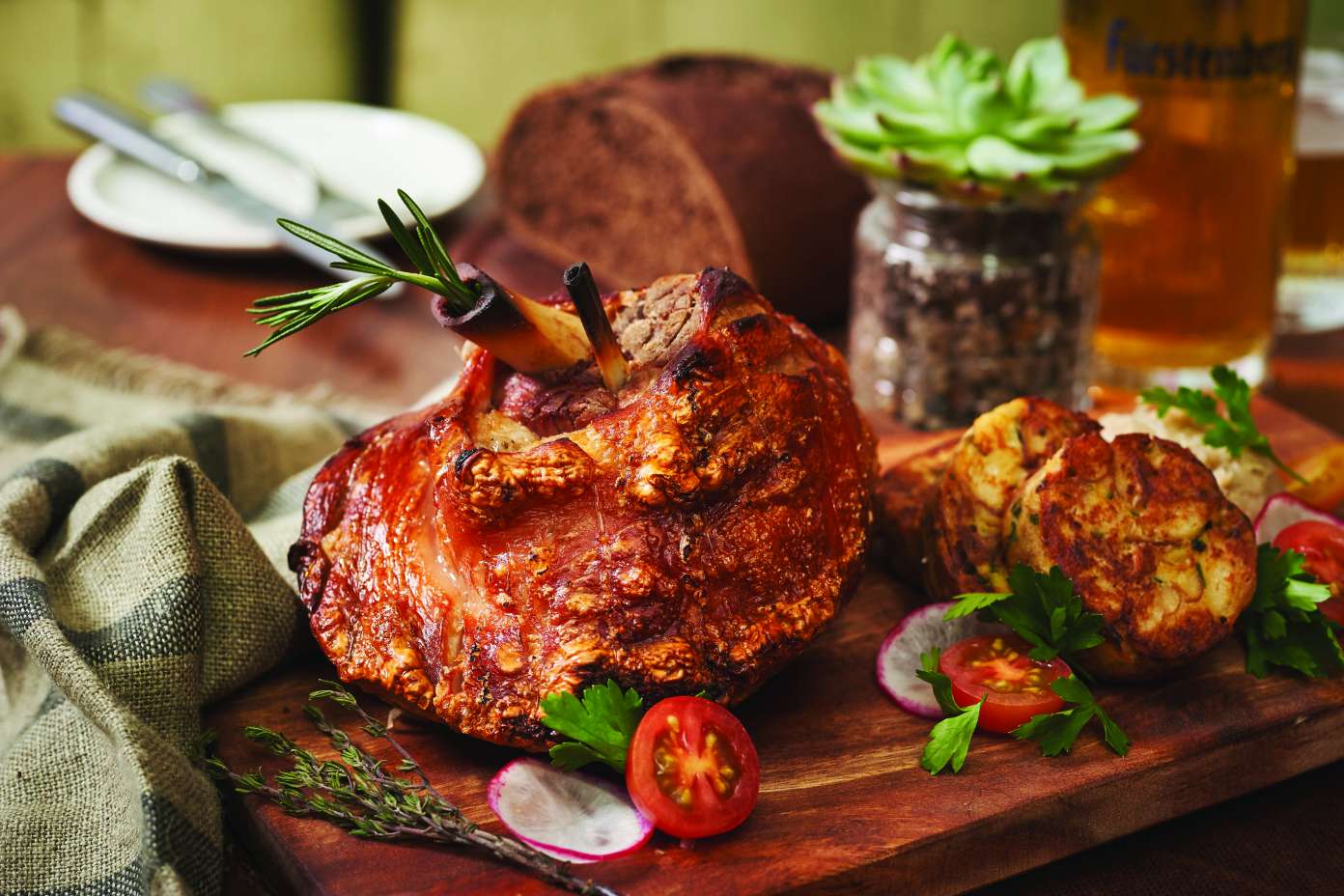 Frieda's highlight is undoubtably their signature pork knuckle. A free-range Australian pork hind leg knuckle, slow cooked in pork stock with bay leaves, peppercorns, cloves, juniper berries, garlic and onion for three hours before the skin is removed and baked. It's a generous portion, crisped to perfection and served with herby pretzel dumplings to soak up the rich sauce. Homemade sauerkraut completes the dish.
Verdict: Traditonal European comfort food. Go on an empty stomach.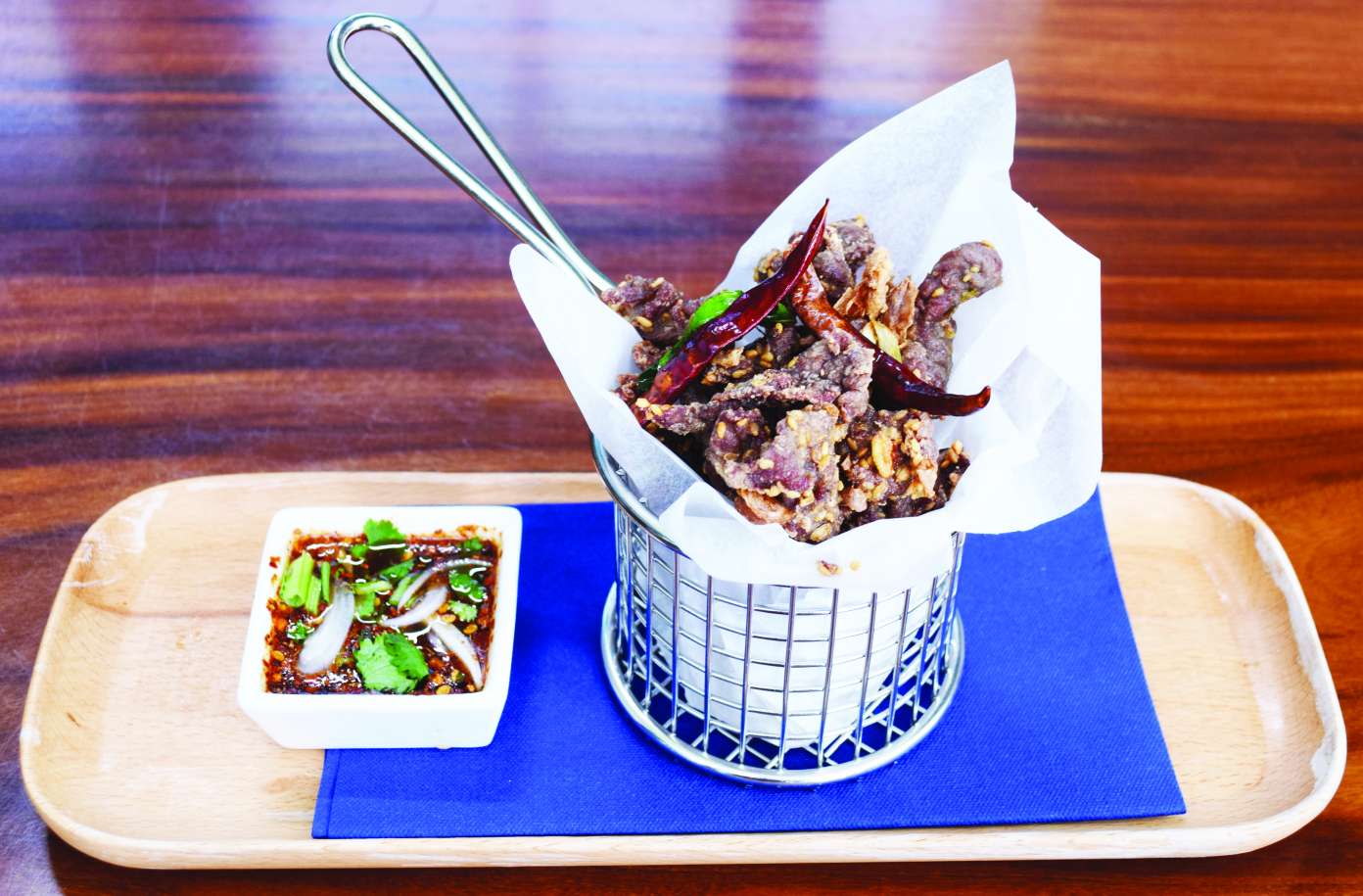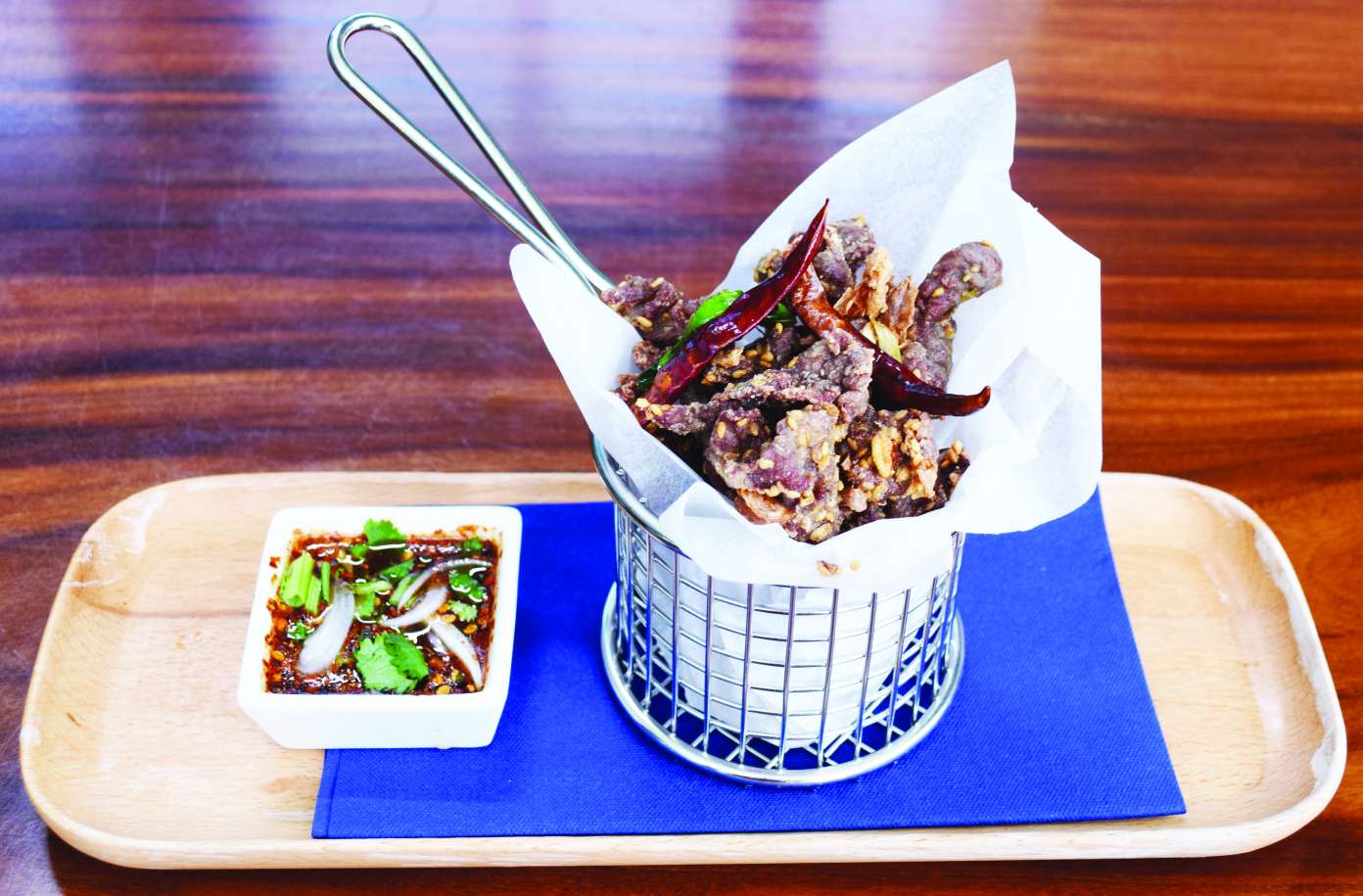 Blue Jasmine
Level 5 Farrer Park Hotel,
10 Farrer Park Station Rd
Parkhotelgroup.com
Blue Jasmine, the Thai restaurant at Park Hotel in Farrer Park, has launched a new, authentic menu of Thai classics and street food staples. The new alfresco bar is the perfect place to try some tasty Thai snacks and cocktails, or head to the dining room for more substantial fare.
We sampled a lunch set with a mildly spicy tom yum soup loaded with seafood, some vegetarian spring rolls, and mango sticky rice. Great value at $15.
Another favourite was the sesame beef bites: strips of beef loin fried with sesame and a chili tamarind dipping sauce. This dish has a bit of a kick to it, perfect for spice lovers.
The standout dish was the red curry. This dish tempers its chilli with the addition of grapes, lychee and pineapple, giving a tasty balance of sweetness and heat.
Durian lovers can sample a durian and sticky rice dessert, where the D-24 durian is cooked down with milk making it almost custard-like.
Verdict: Good value authentic Thai.