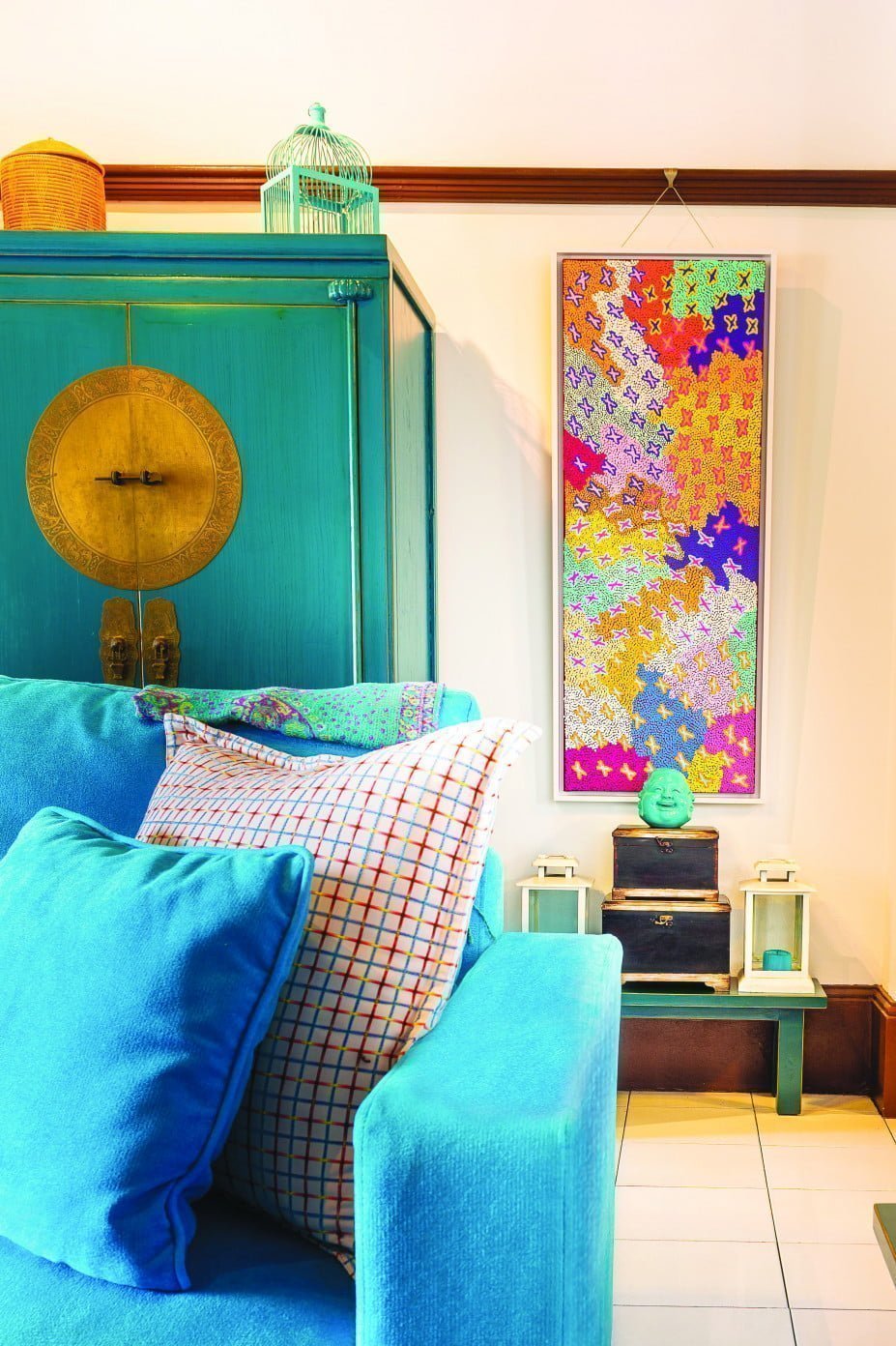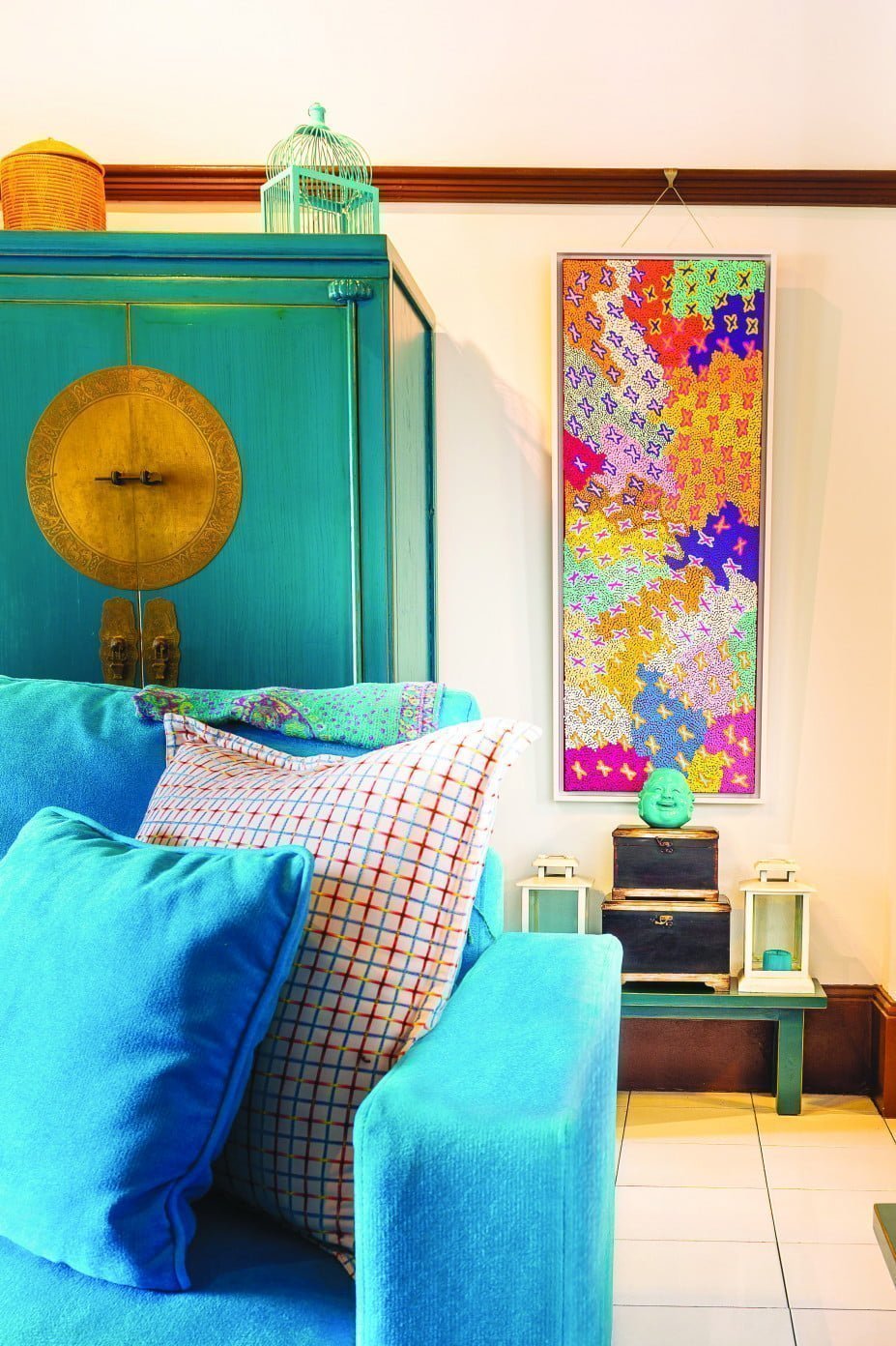 Where is your home country Jenny? How long have you lived in Singapore?
I'm from South Africa, and Gordon was born in Canada. We moved to Singapore about two years ago, but we have lived in Asia (Hong Kong, Japan, Thailand) for 20 years. Home is wherever our cats are!
Why did you choose this house?
The conventional wisdom is that "kitchens and bathrooms sell houses", but we loved this place despite its very ordinary kitchen and single, small bathroom! We fell for the character of the older building, interior space, unique cityscape, and the ability to walk out the front door into the green neighbourhood. We enjoy being in a street of houses, and nodding hello to the neighbours and nearby HDB residents as they walk by. It's lovely to see cricket games being played on the oval below our balcony.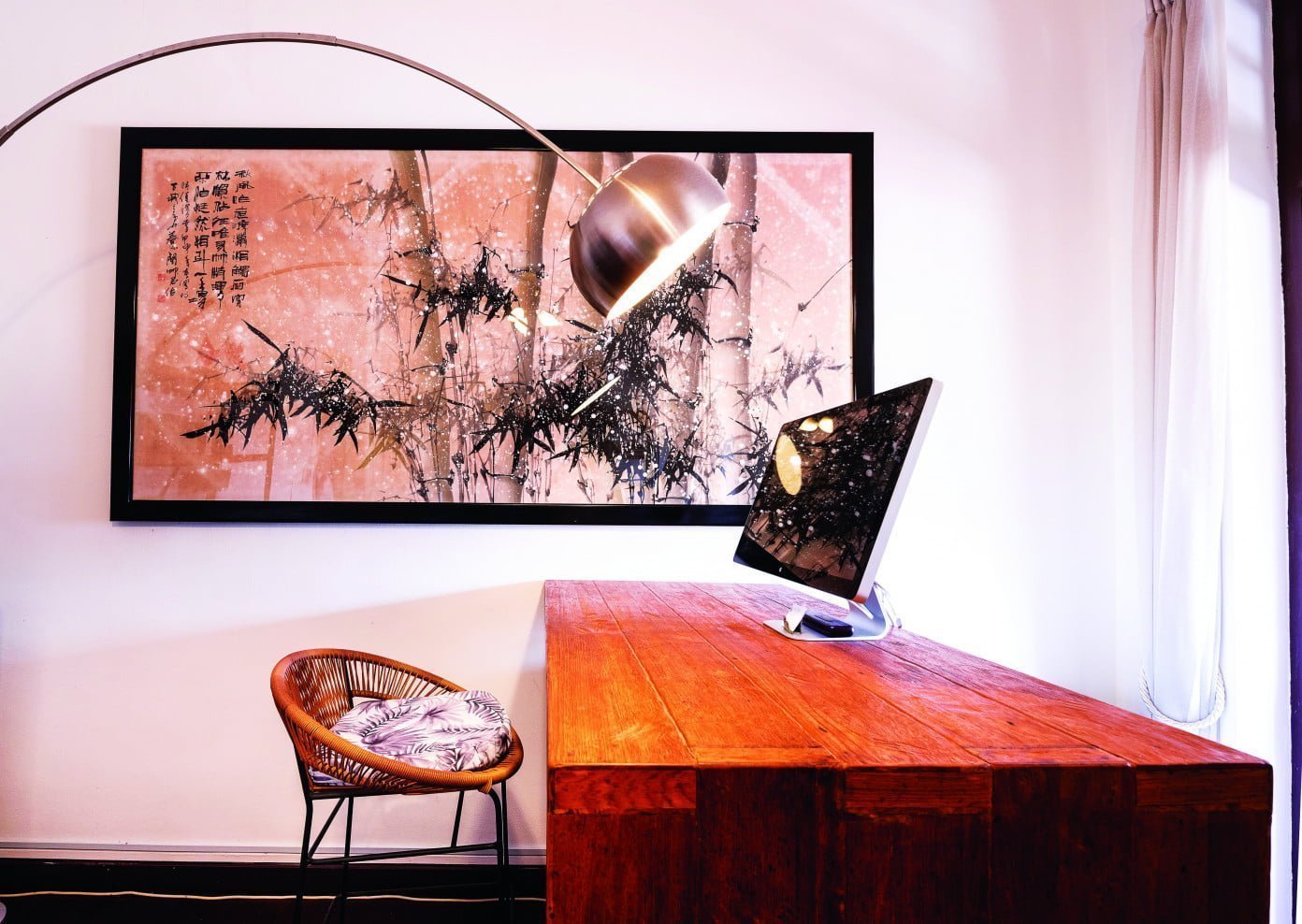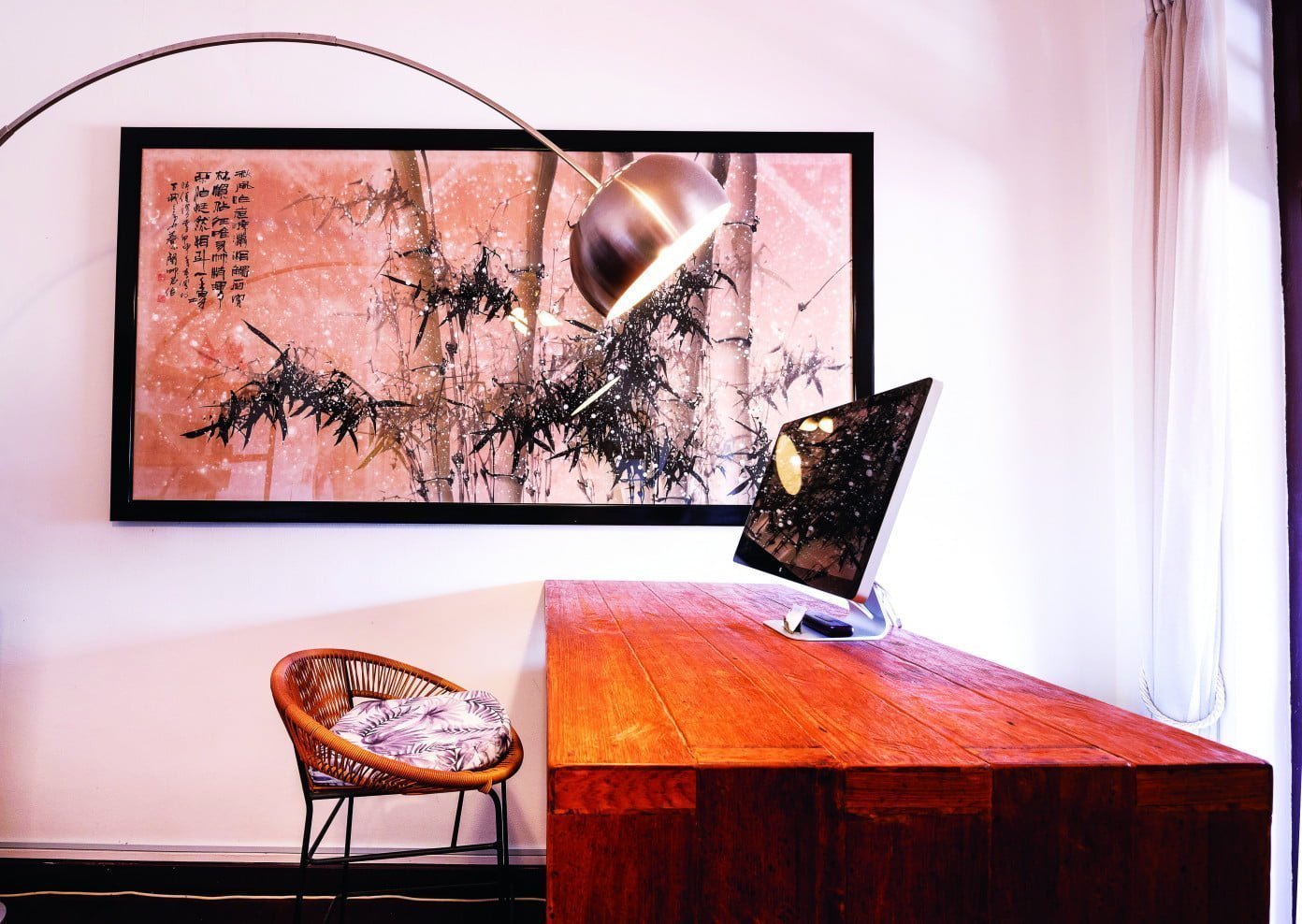 Where else on the island have you lived?
This is our first home in Singapore, we' d originally focused on apartments in the Tanjong Rhu area, but our agent showed me these houses as a wild card, and after that we were done!
How have you set up the home?
We've made the largest bedroom, which should be the master, our shared home office and my sewing studio. One of the smaller bedrooms is lined with wardrobes and functions as our dressing room, and the third bedroom is our bedroom. Big enough for a king size bed, but not a lot more! Having one bathroom means that when friends visit us, we put them up at a nearby hotel. I was hoping to create a home that functions well and that makes us feel calm and our visitors feel welcome. In terms of interior decoration, I go for casual, comfortable, and colourful.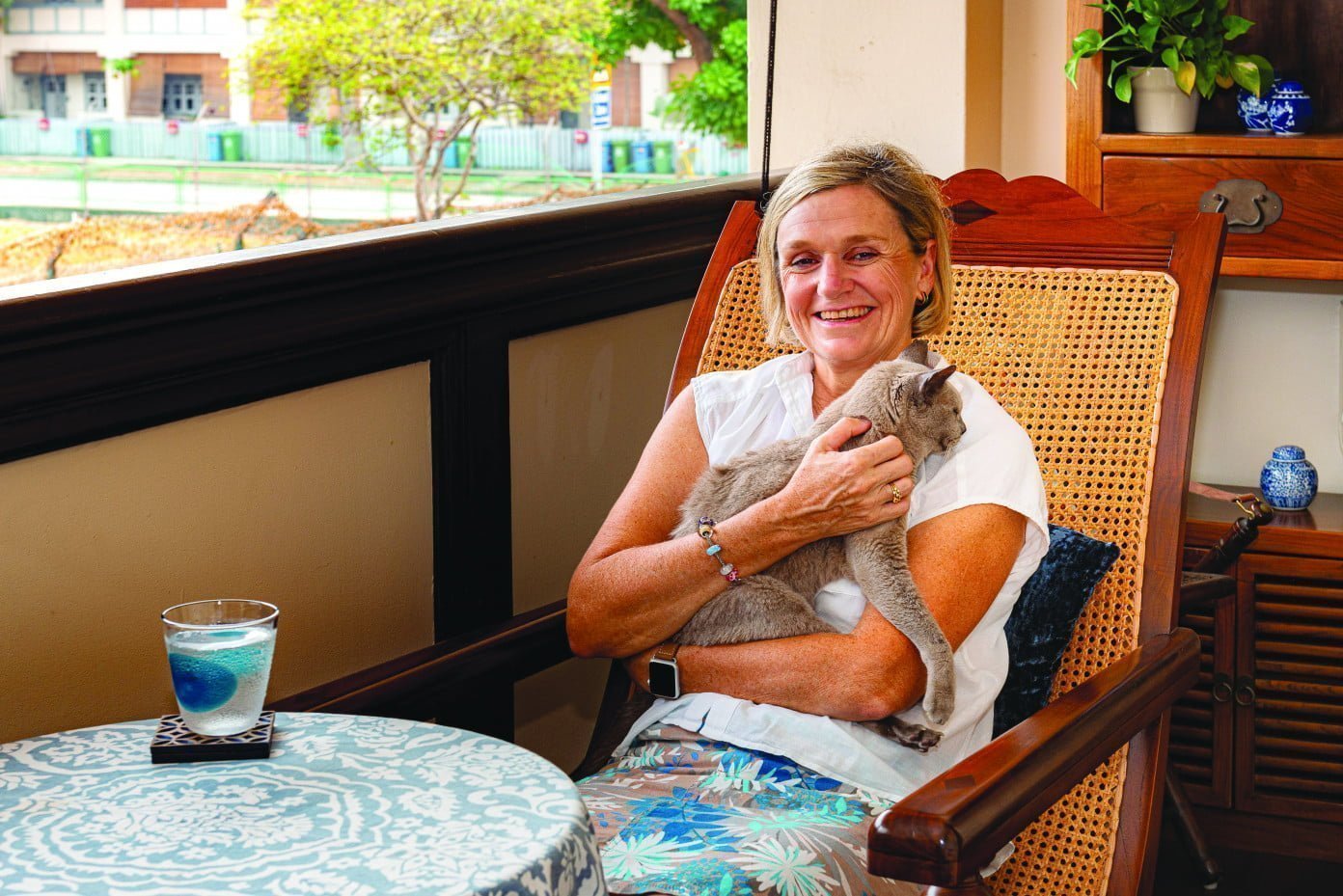 What do you love most about this living space?
The wooden staircase, floors and picture rails have been beautifully maintained and provide a great backdrop for our furniture and art. Our favourite space
is the 'gin deck', the balcony off our office, which is a lovely place for morning coffee, and of course a drink at the end of the day.
What are your fave local haunts?
Little India is on our doorstep and we enjoy exploring its restaurants and shops. A PCN one block away takes us all the way along the river to the National Stadium. And we have two nearby wet markets, as well as a 24-hour grocery store. We are only 20 minutes from Arab Street, Bugis and Dhoby Ghaut, so we tend to head there for an evening out.
What's something surprising about your home?
How much we like turquoise! I have a clear picture in my head of the colour scheme for our homes. I don't like neutrals, or a hotel room feel, I prefer lots of colour. For this house, we started with the painting in the living room, and went with turquoise throughout the house.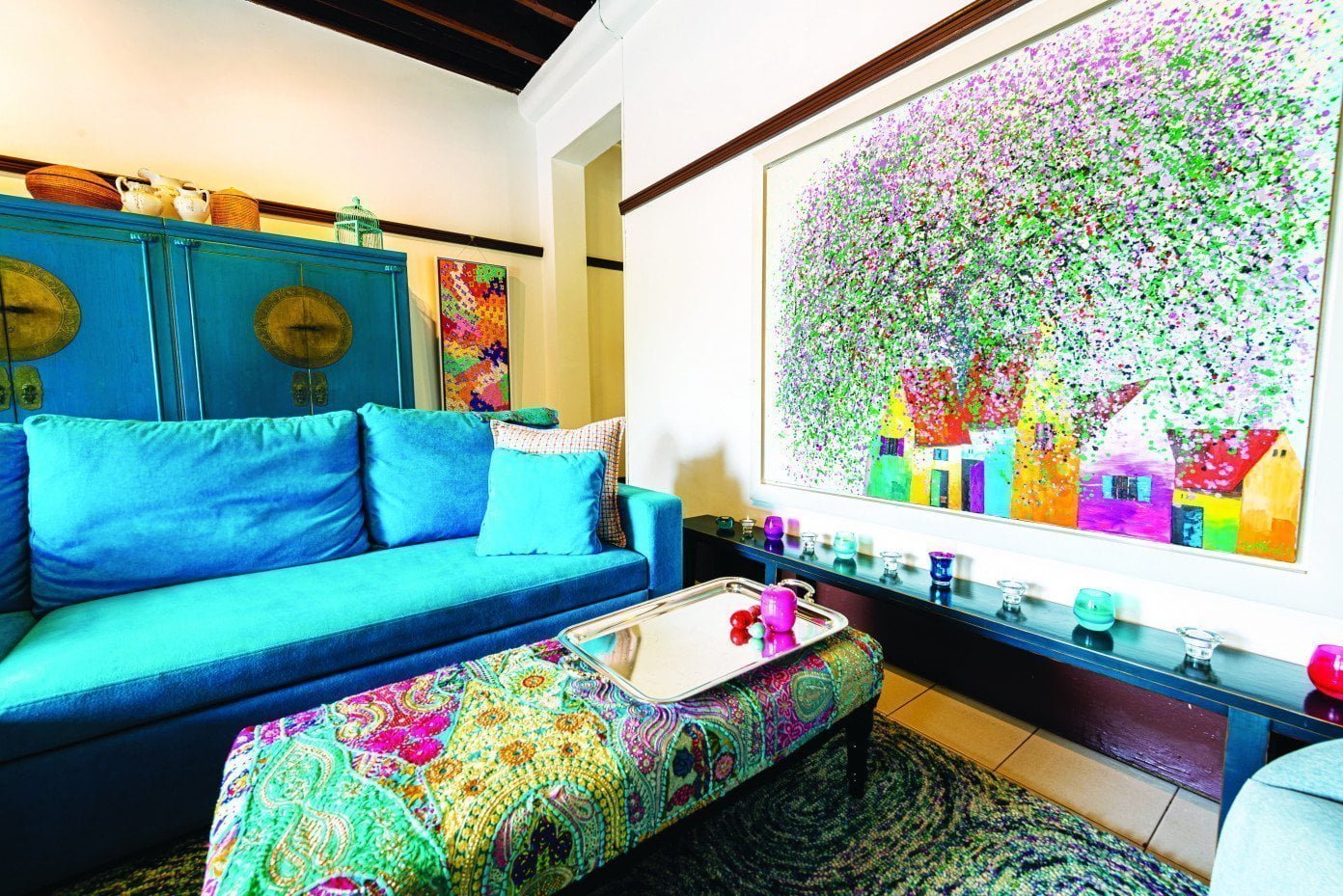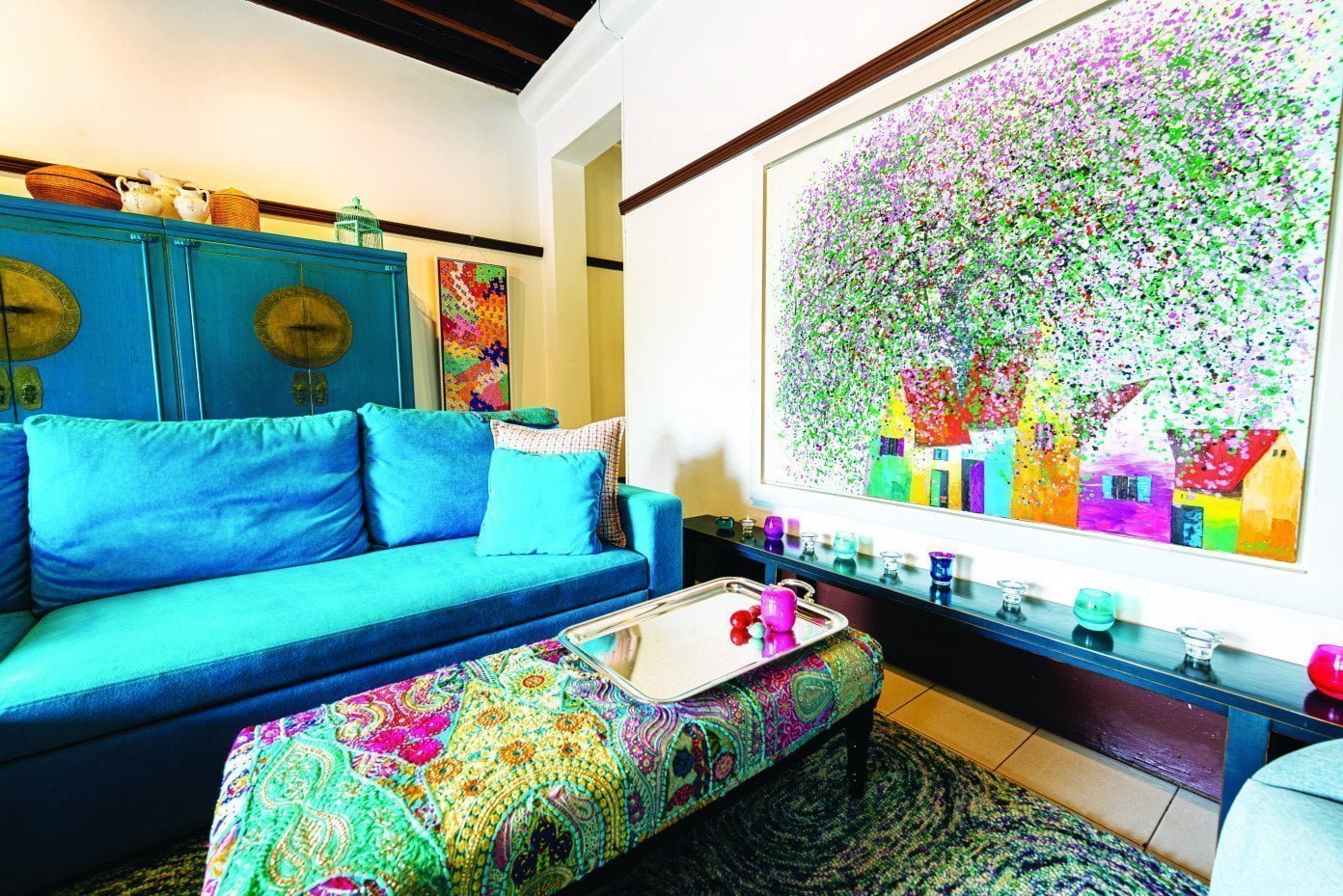 What are your most prized pieces?
We've made a habit of buying artwork on our travels. They're wonderful memories of our trips. The Chinese bamboo painting was bought in Xian when we went to see the Terracotta Warriors with Gordon's parents. We bought the Aboriginal painting on a trip to Margaret River several years ago. And the Vietnam painting (women harvesting wheat) was something we deliberately went to Hanoi to look for. After a fruitless morning we walked into the Apricot Gallery and knew that was the one! Besides the artwork, we particularly love our large turquoise Chinese cabinets, which were custom made in Hong Kong, and my mother of pearl inlaid desk (bought in Hong Kong) from India.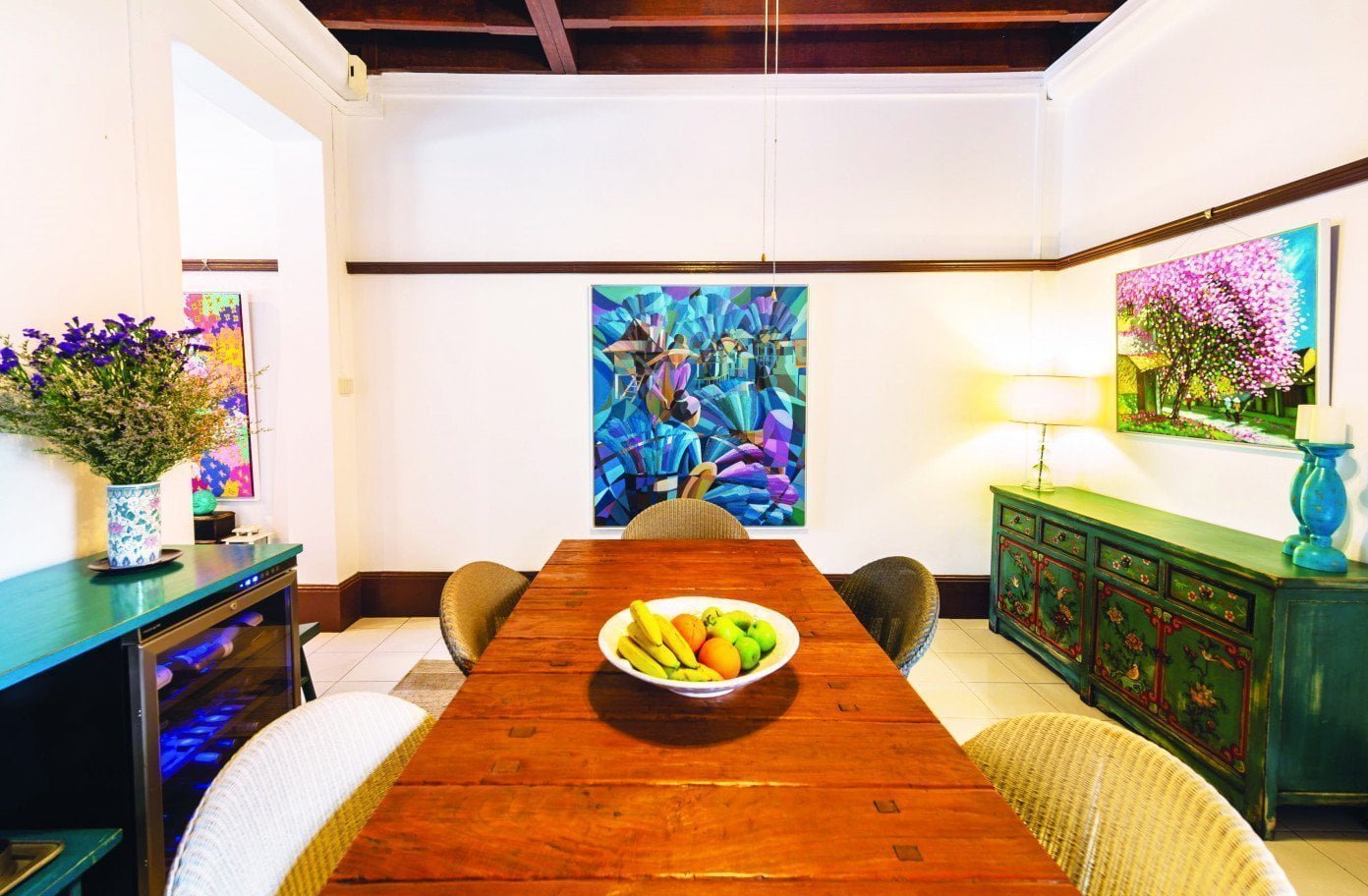 Where did you get the bulk of your furniture?
We bought most of our big pieces when we moved back to Hong Kong. We spent many weekends exploring the furniture stores of Horizon Plaza in Ap Lei Chau. More pieces probably came from eco furniture store Tree (tree.com.hk) than anywhere else. In Singapore we bought some additional items at Hotlotz (hotlotz.com) and at the furniture shops on Dempsey Hill.
What you do for work and what brought you to Singapore?
I've been on a semi-sabbatical for the last year since I left my InsurTech startup. While I've been exploring new opportunities, I've been consulting to non-profits and looking for female-founded startups to invest in. Gordon left his consulting career to pursue a PhD, and before he had formally completed his degree, SMU offered him a position on the faculty of the Business School which he took up in May 2017.
What is your work/home life balance?
I work from home and Gordon goes to the office most days. We cycle, run or walk almost every day. We try to balance healthy eating at home during the week with the inevitable feasting on the weekends! During the university breaks we generally travel somewhere on holiday or go to visit family.
Do you have a connection to ANZA?
We joined as members and it's been wonderful for me personally, as I'd stopped working and was looking to get involved in a community. I'm a regular in the ANZA Kill-o-Metres walking group and ANZA Cycling women's and Saturday rides. More recently I've joined ANZA Stiches and a pottery class with some ANZA members that meets in East Changi. Gordon has Australian citizenship and we expect that our next, and hopefully final, move will be to Australia. But for now, Singapore is home.