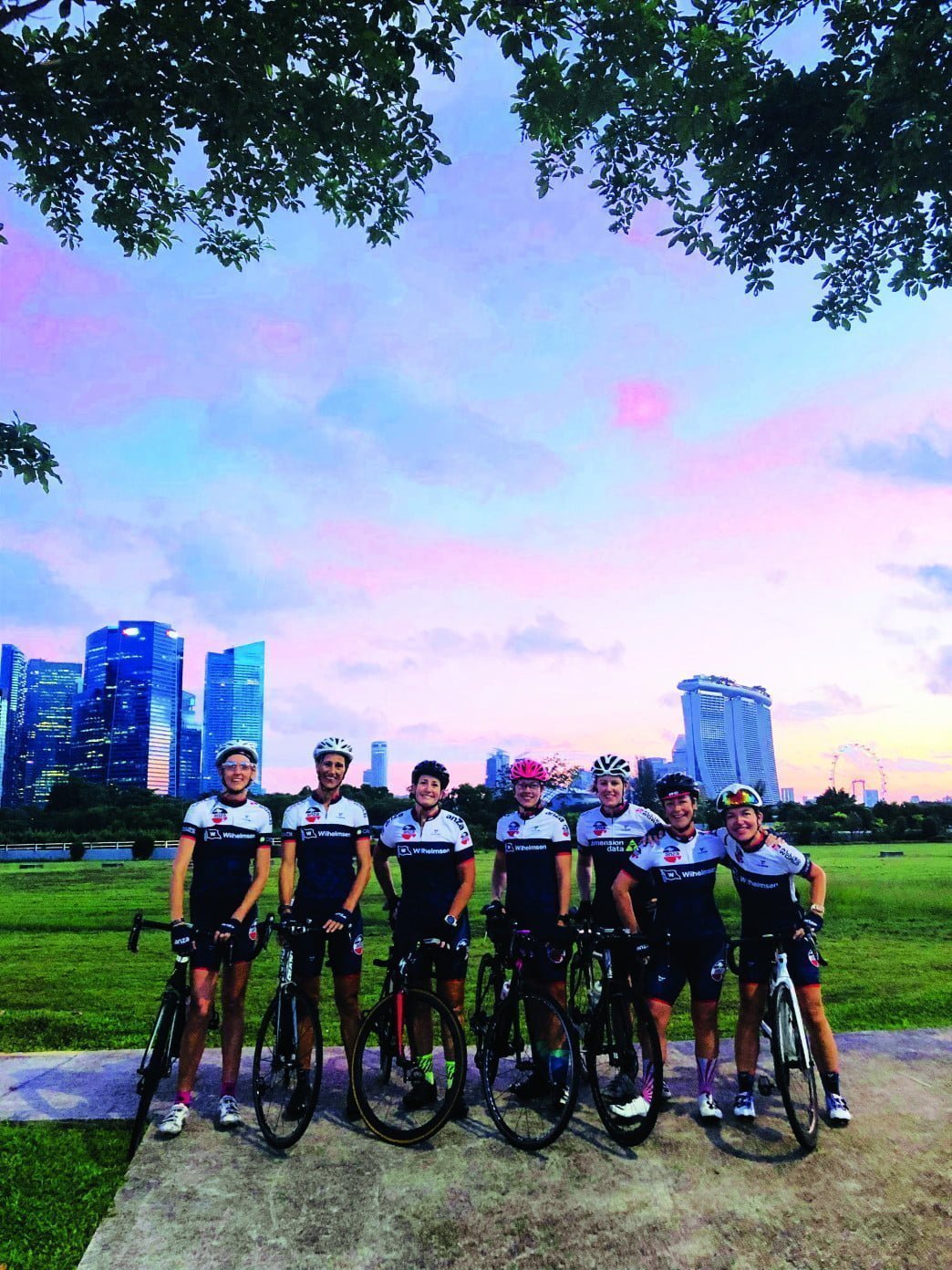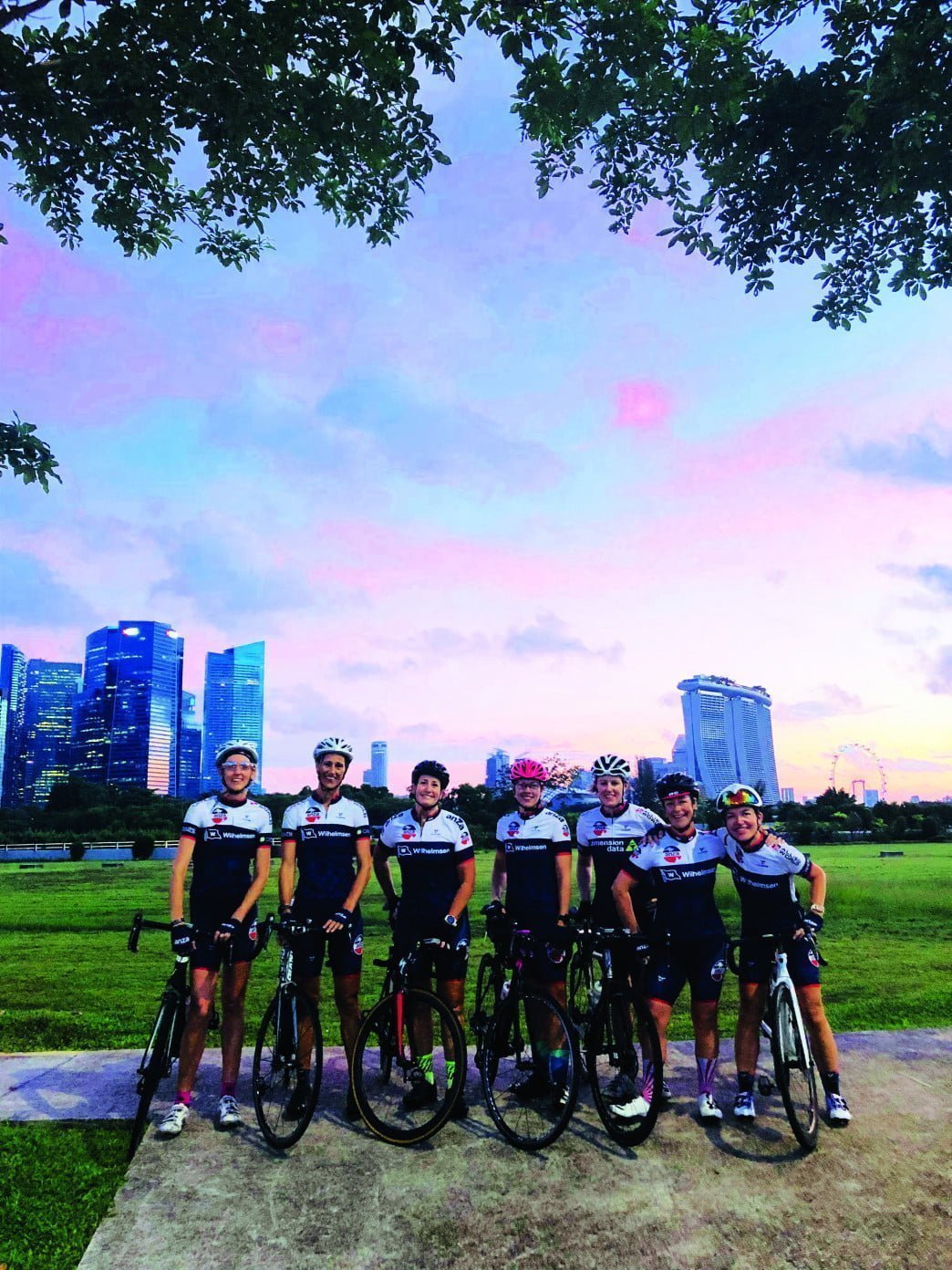 ANZA Cycling has grown to 400 current members. However, women take up just 20% of our club membership. Many women have bikes (almost as many as men) but for some reason they're either not riding them or not wanting to ride with a group. Keen to start shifting the membership ratio to include more women, we started by asking a few questions: Why aren't more women riding on the roads in Singapore? What would we need to do to encourage more women to get out on bikes and into club rides?
It quickly became apparent that many women felt intimidated. Cycling can be seen as dangerous, competitive and aggressive, elements more commonly associated with 'mens' sports. The only way to turn around this thinking was to show that group cycling doesn't have to be like this. By being more inclusive and promoting more rides and groups focused on social elements and teamwork, ANZA Cycling can demonstrate how good group discipline and etiquette provides a safe, supportive and fun environment.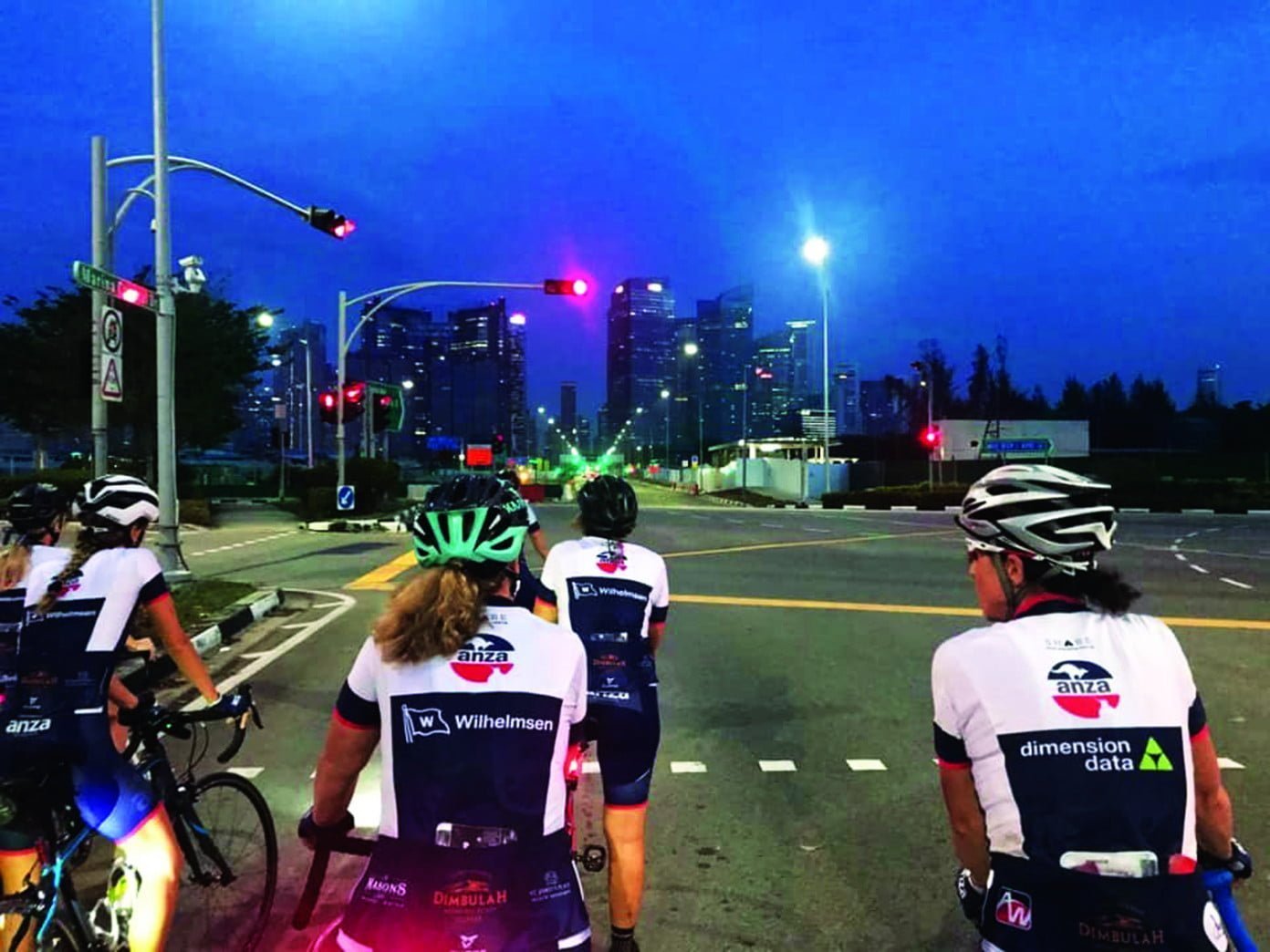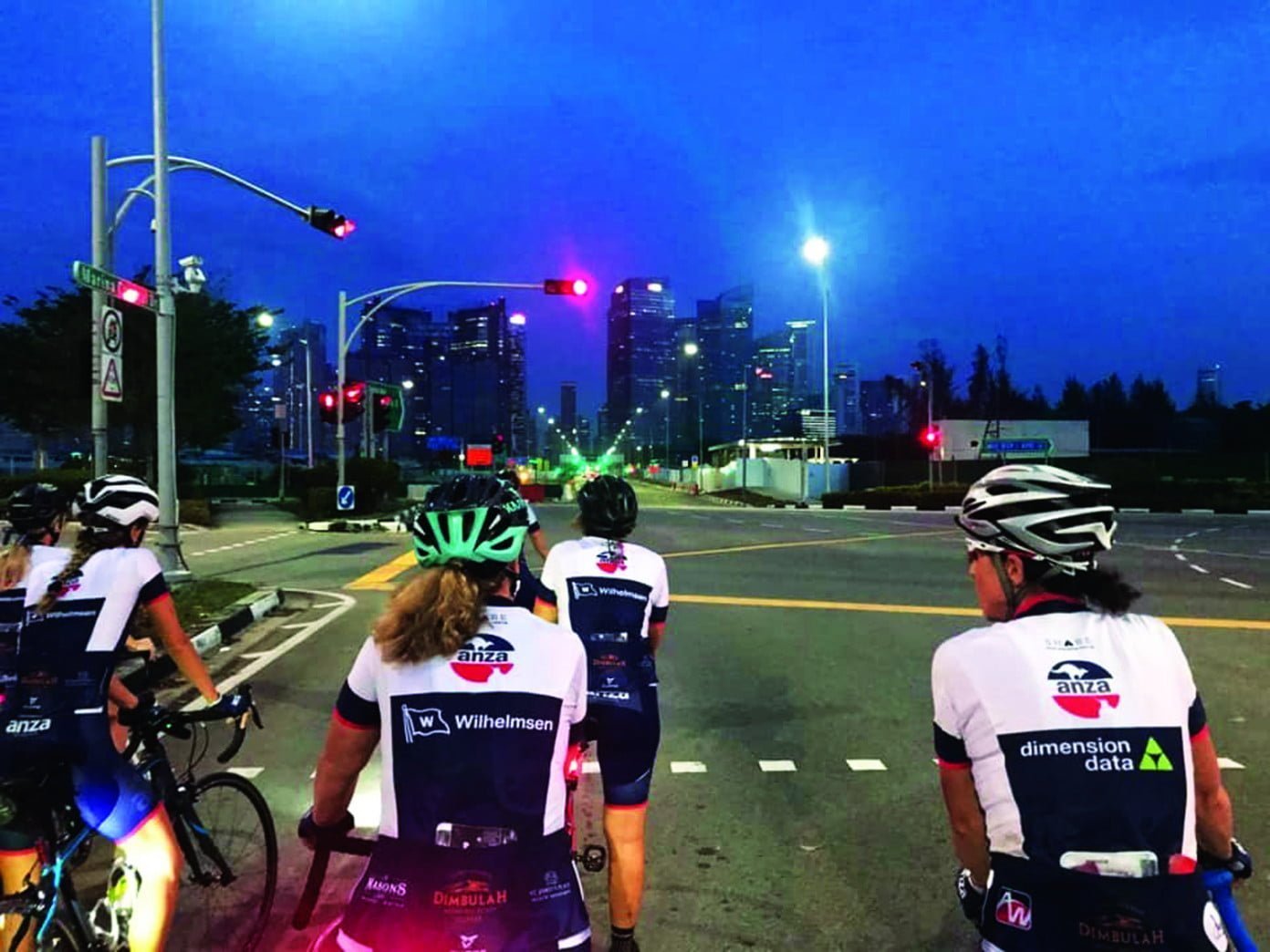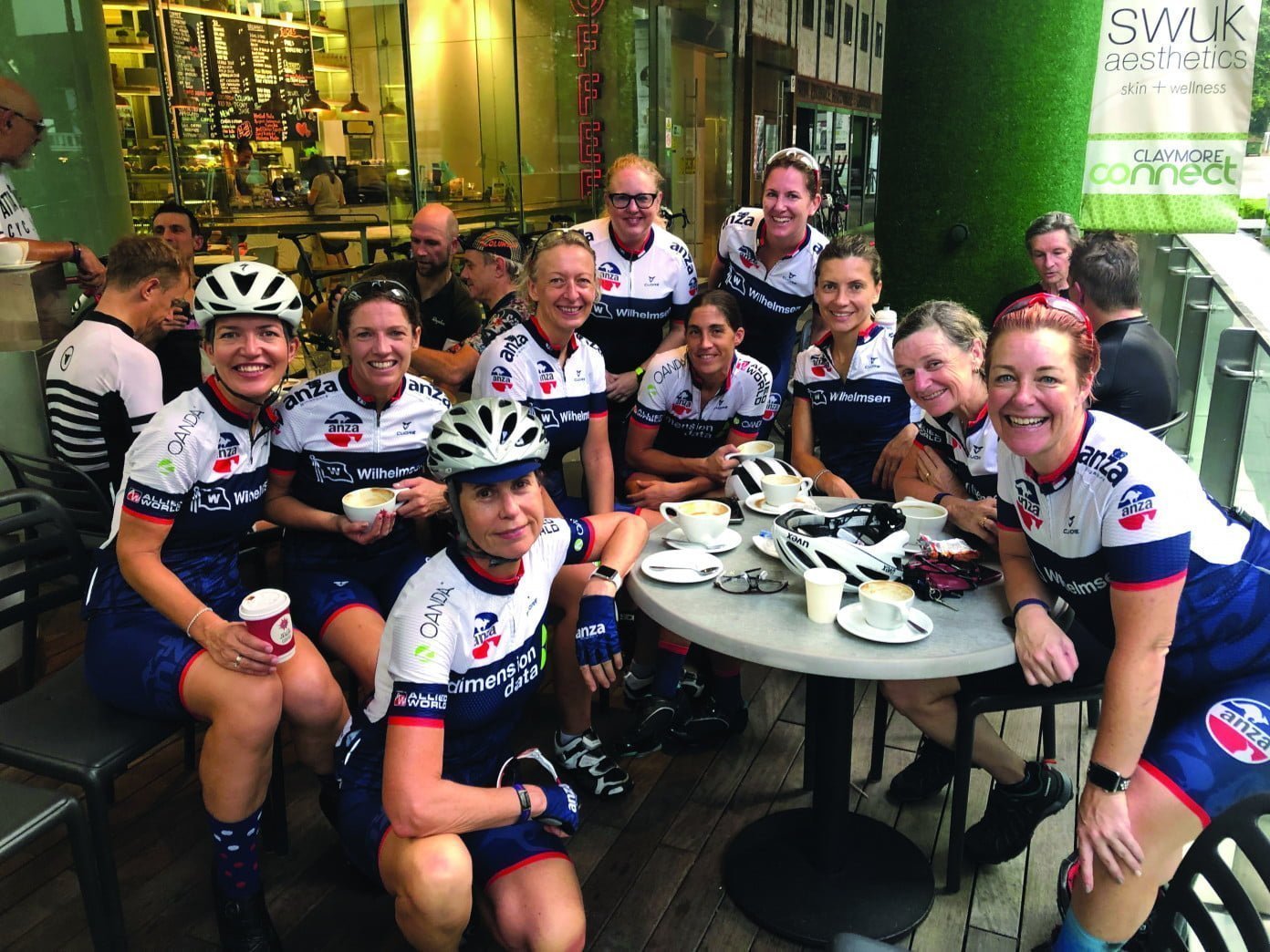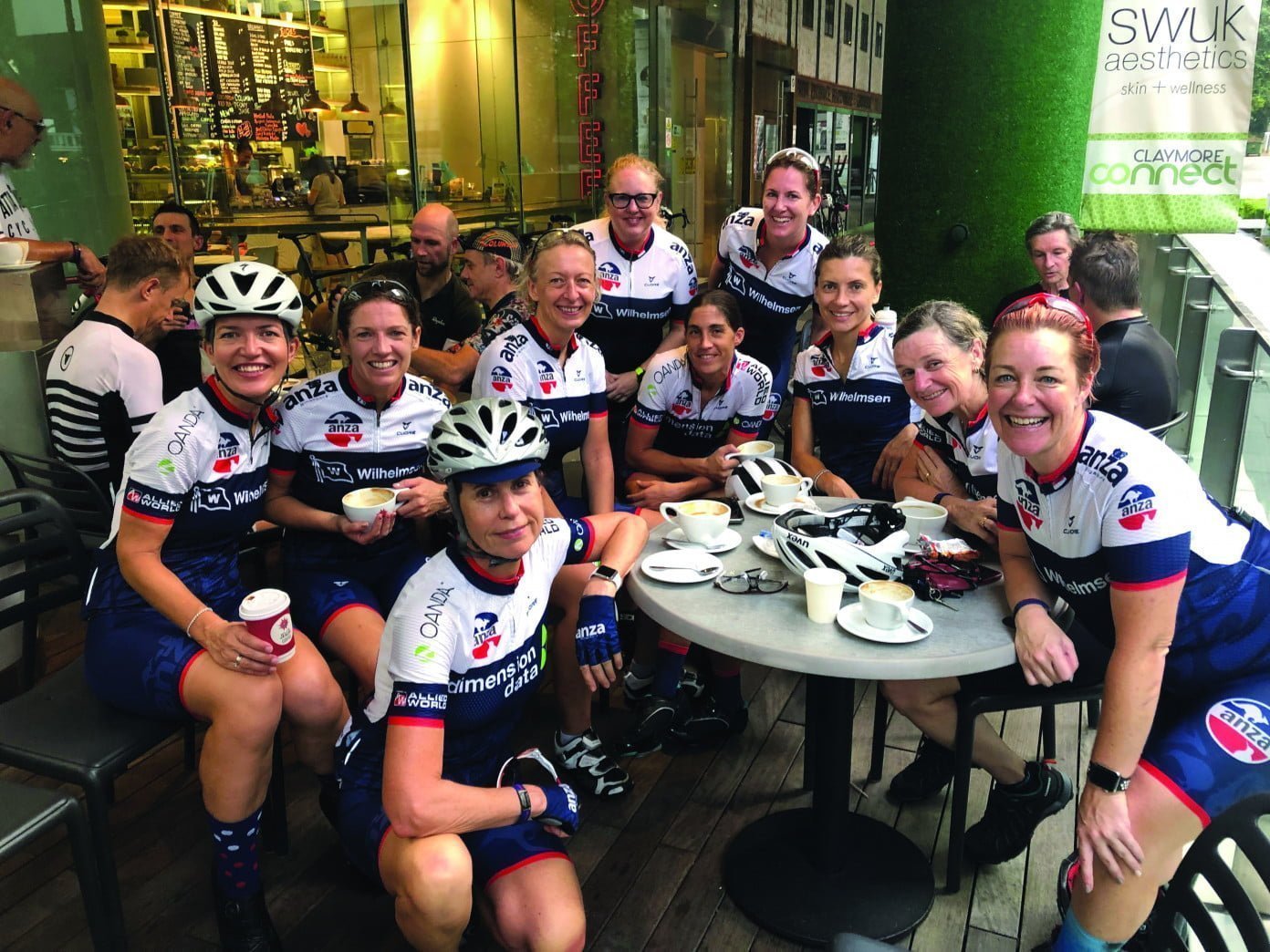 Setting up Cycling Chix
The first step was establishing a women's ANZA Cycling Chix group ride, which rolls out every Thursday morning at 5.30am. We welcome women of all abilities, with the only prerequisite being that they should be on a road bike and be confident riding continuously for an hour – oh and be ok about getting to the start in the early hours of morning! The group is an extremely varied bunch in terms of age, nationality and occupation. There are no expectations around speed, fitness or how fancy the bike is.
We mix up the route every couple of weeks, but our standard ride takes in many cultural sites around Singapore, from Little India to Arab St, Marina Bay and Chinatown. For the most part we ride in a rotating pairs formation with a bit of rolling paceline and a sprint here and there so that everyone gets to try something new. As with all our club rides, we always finish for coffee and chat!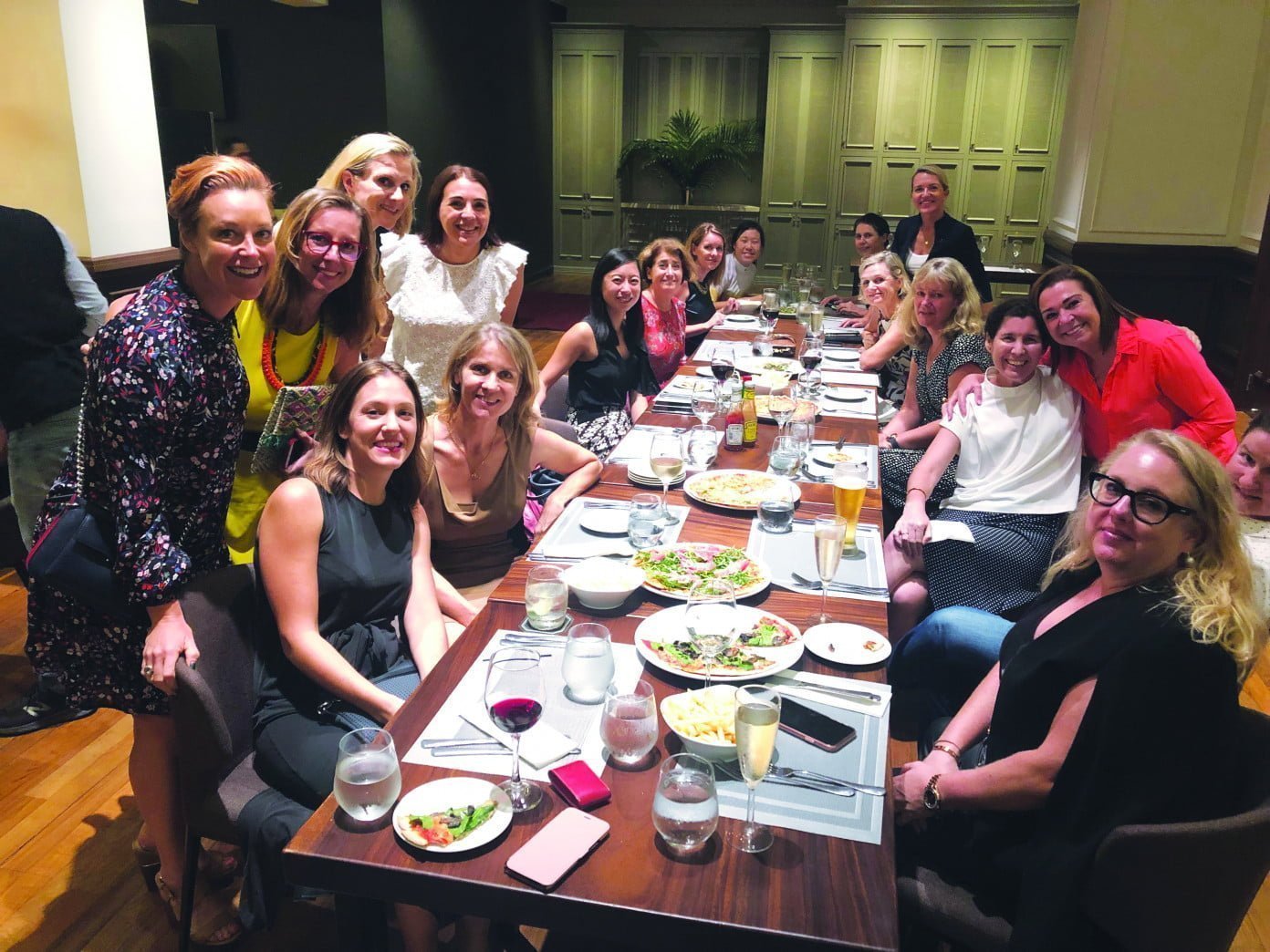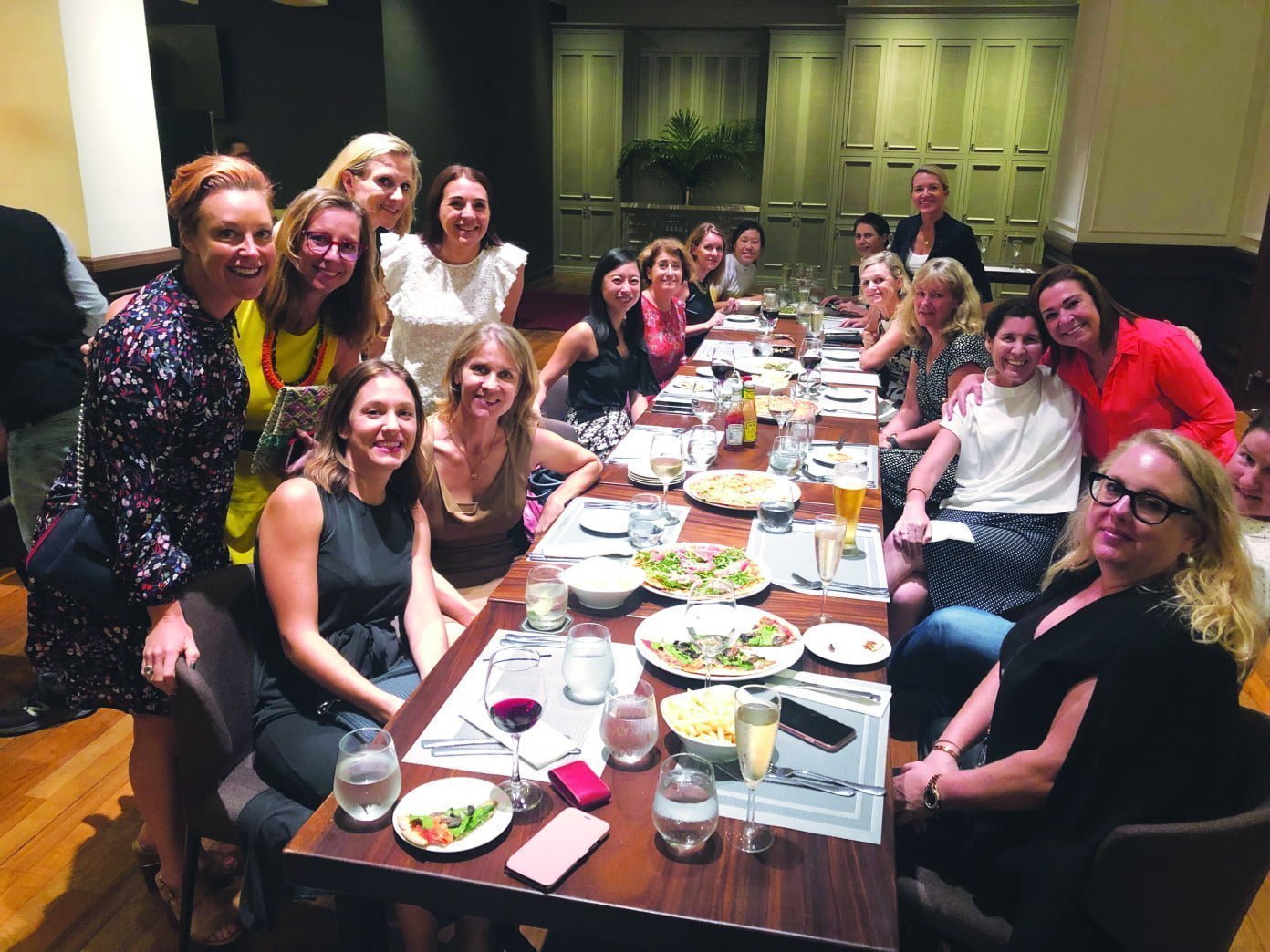 Thursday morning Chix rides have been rolling weekly for the last 12 months and we now have a solid core of around 10-12 women each week, from a pool of around 25 regular cyclists. A few of the women are now also posting additional Chix rides on other weekdays. We're also looking at a monthly 'Chix Bring a Gal Pal' weekend ride. We're all about sharing our love for the sport in as safe and supportive an environment as we can, so if you or your female friends are cycle-curious, please contact membership@anzacycling.com to find out more about how to join us.
Chix Chat!
"Thanks to the ANZA Chix for the fun, sporty, chatty, safe and never boring rides. I am leaving Singapore very soon – you have made a huge difference to my life on the Island, kickstarting the days with a ride and creating great friendships. I'm fitter, healthier and happier, a more confident (road) biker and will seek out new clubs at my next destination to keep the momentum going."
– Daniela Hohme, Germany
The reason I ride with the Chix is to explore Singapore before dawn with a great group of fun and supportive chix!"
– Jenny Sutton, South Africa
"I'd watched from the sideline these wonderful vibrant healthy happy women cycling together, wanting to be a part of it. So, I took a chance, a deep breath and got on that bike. I'm now one of those women, and you can be too, come join us!"
– Amanda Lewis, Australia
"The ANZA Chix ride was a good introduction to riding on the road in Singapore. It's fun, social, safe and riding with these lovely ladies gives me great energy."
– Anne Lageson, Sweden
"When I started riding with ANZA, it was with male riders predominantly; I was riding above my limits. The Chix rides are a lot more relaxed, and give a chance to have a social chat and enjoyable coffee after the ride. I've met many great ladies through the Chix rides and we are now also joining the other (faster!) ANZA rides."
– Roos Langejan, Netherlands