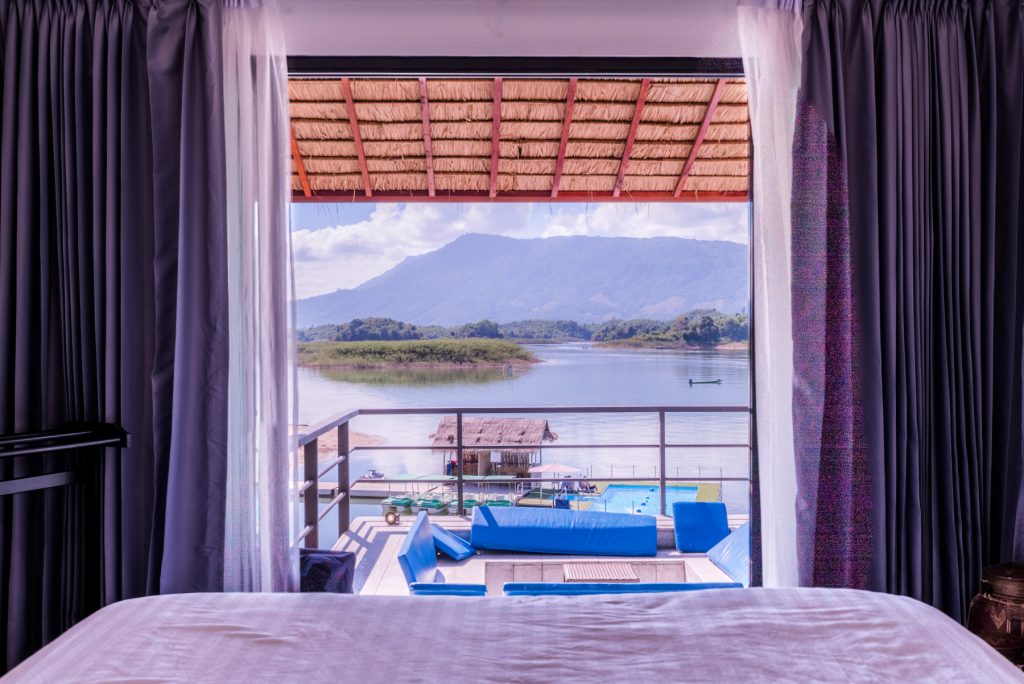 Five-night stay for two persons in a Deluxe Room, including breakfast.
PRIZE VALUE $2,100
Located 15 minutes away from Vang Vieng and 120km from Vientiane capital, the Sanctuary Nam Ngum Beach Resort is ideal for sharing privileged moments. The picturesque village will charm you by its population mainly composed of fishermen, its home on stilts and its various markets.
The Nam Ngum Lake is dotted with small islands that offer breathtaking views where you can admire magnificent sunsets in a mountain setting. During the day, you can enjoy the resort's sandy beach and floating swimming pool. As the reservoir remains the main draw of this location, be sure to take a boat ride out amongst the many islands and can get a glimpse of the villagers unique lifestyle. In addition to peaceful boat rides, more adventurous watersports (jet ski, wakeboarding,…) are available on site for you to enjoy.
Staying at the Sanctuary Nam Ngum Beach Resort will allow you to experience the tranquility and beauty of Laos and forge authentic experiences whilst in the midst of beautiful nature.
Terms and Conditions
Valid from 1st June 2020 until 1st November 2020. Please note, subject to availability and pre-booking direct.