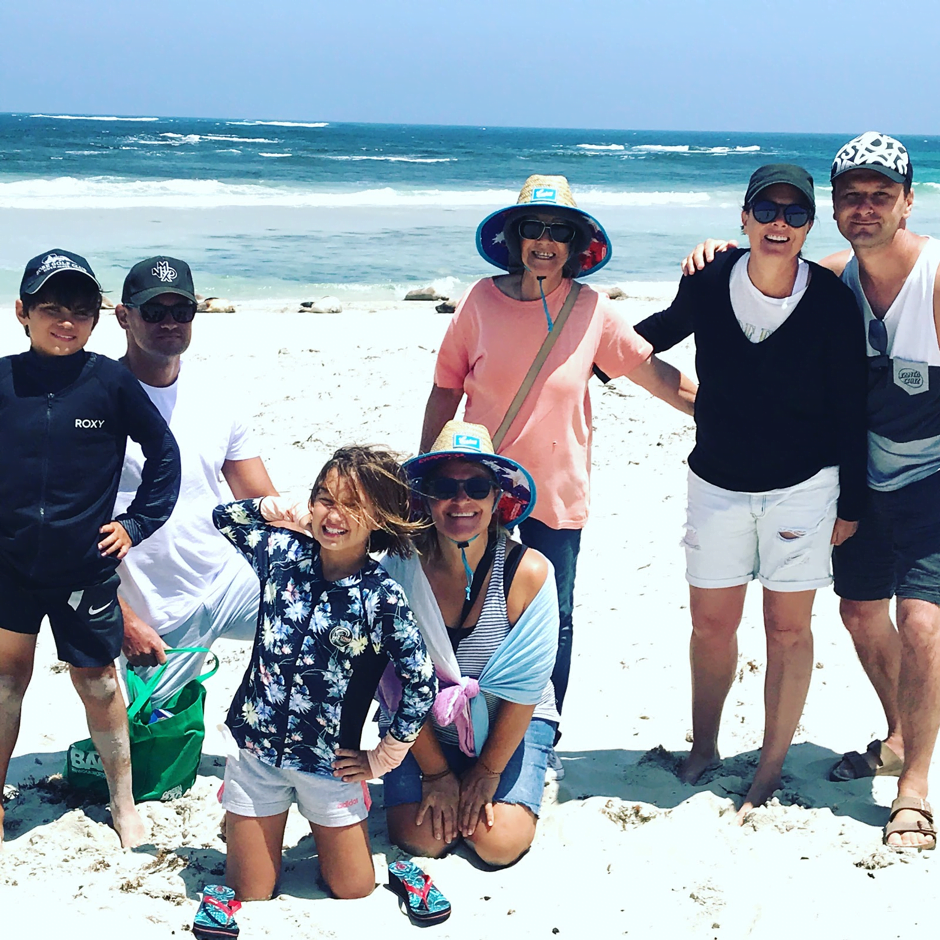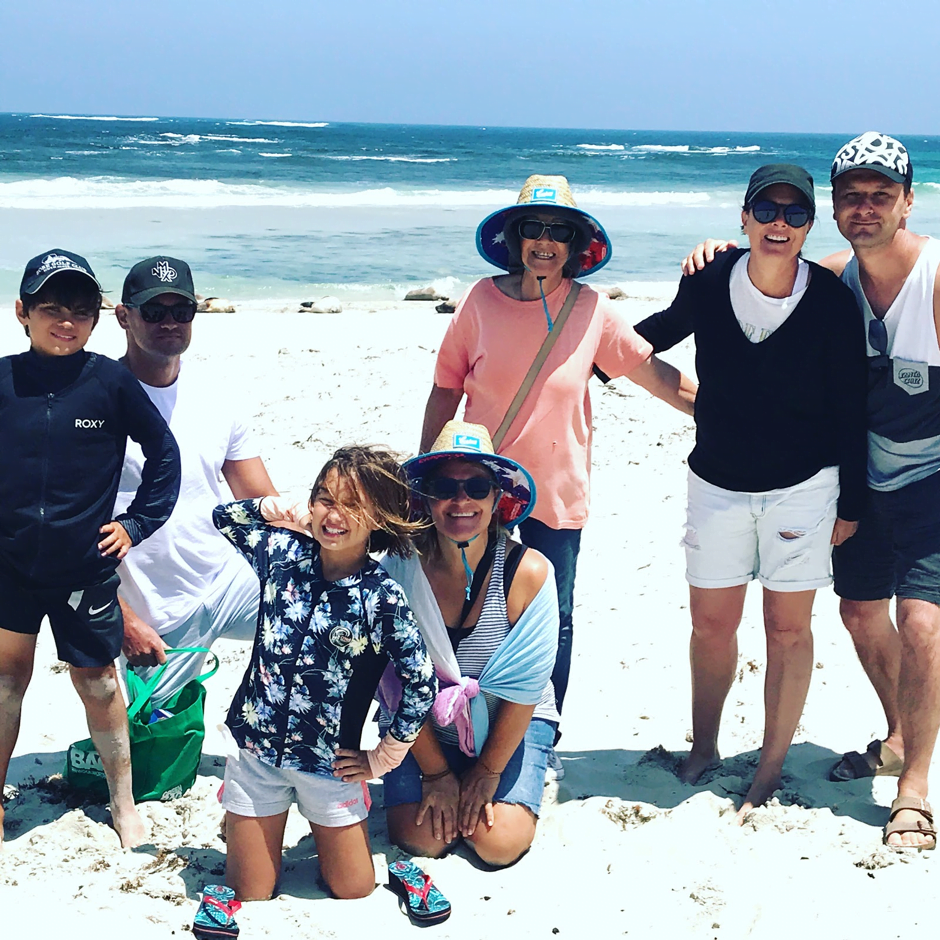 This article was supposed to be an account of all the amazing places we visited on Kangaroo Island during our recent trip, including Flinders Chase National Park, the Remarkables and Admirals Arch to name a few. But instead, the 'Galapagos' of Australia, as it is affectionately called, was ravaged in part by wild bushfires that took the lives of two people, thousands of koalas, kangaroos and native wildlife, over 60 homes, and destroyed more than 210,000 hectares, which is nearly 50% of the island. Putting it plainly, it's been a wildlife catastrophe.
The Kangaroo Island community has suffered incredible losses as a result of the bushfires, including the island's award winning and world-renowned Southern Ocean Lodge, which burned to the ground, along with it the promise of international tourism and scores of jobs. Most of the western side of the island, which includes the Flinders Chase National Park and Wilderness Trail, Admirals Arch, Remarkable Rocks, Hanson Bay Wildlife Sanctuary, Kelly Hill Conservation Park, Cape Borda Lighthouse, Hanson Bay Wildlife Sanctuary Cabins, Kangaroo Island Wilderness Retreat, Western Kangaroo Island Caravan Park, Vivonne Bay Lodge and the Woolshed remain closed until further notice.
The support and commitment to rebuild the island and regenerate the tourist trade has been immediate and overwhelming. Baillie Lodges owners James and Hayley Baillie have already revisited the Southern Ocean Lodge site with their architect and have reassured the island that the recreation of the luxury eco accommodation is their immediate focus. They encourage supporting the businesses on the island dependent on tourism for survival.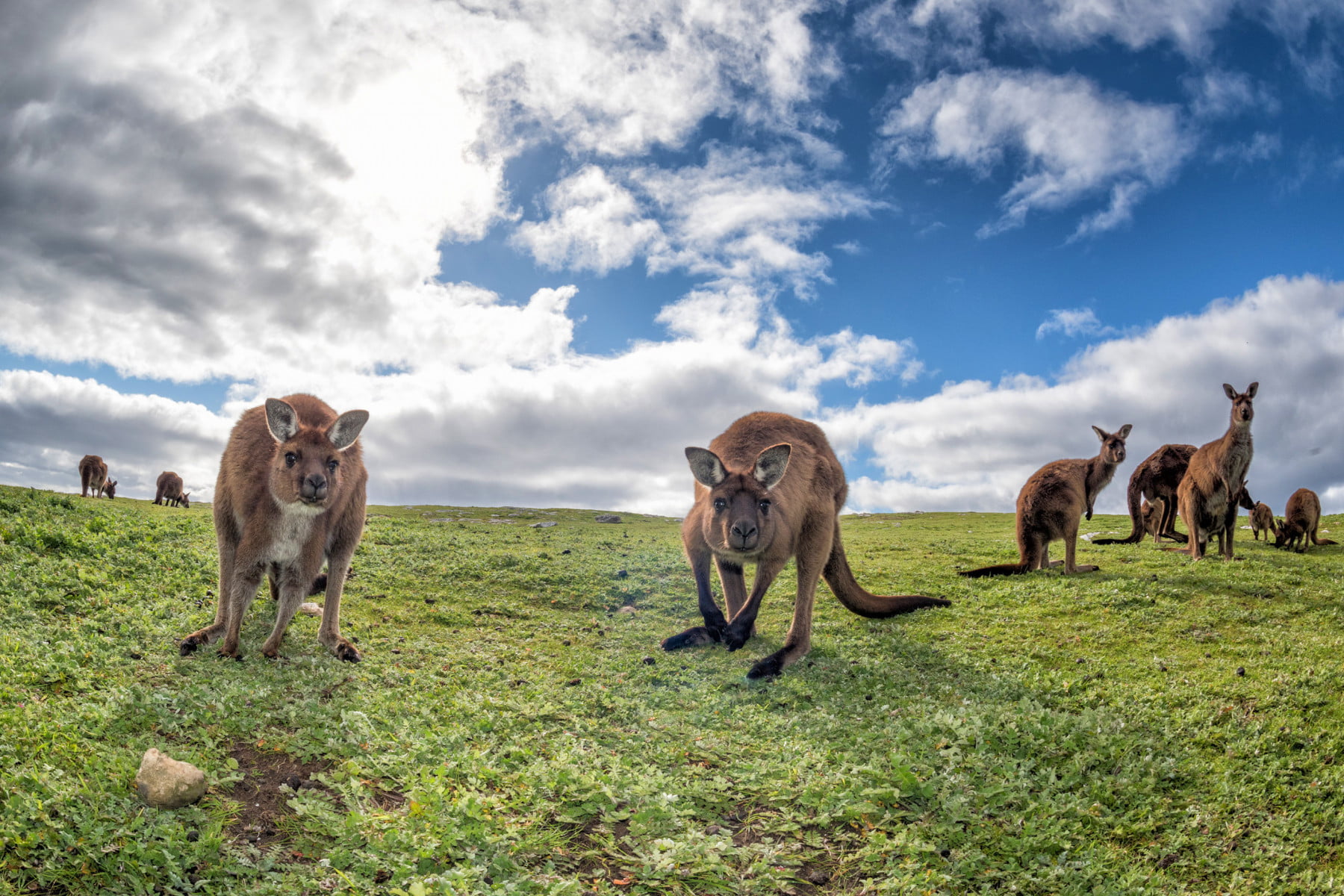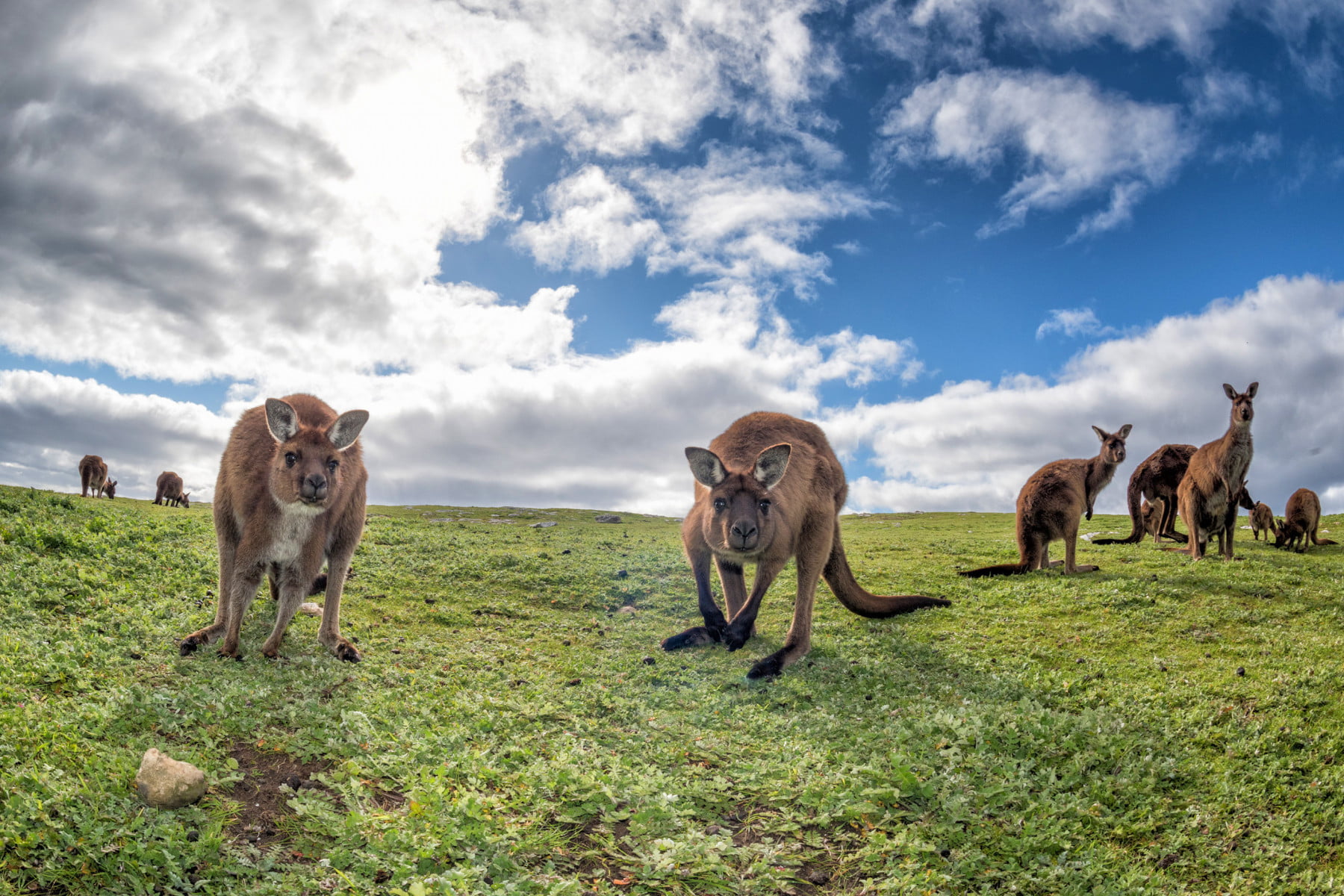 Aussie spirit
In true Aussie battler style, the amazing community of South Australia and Kangaroo Island is pushing on and doing whatever it can to encourage tourism to Australia's third largest island. My sister Rachael Foreman, who co-owns Adelaide-based catering company Perfect Ingredient, was with me when we visited Kangaroo Island and she could see the immediate need for catering supplies. With the help of local delivery specialists and a dozen catering and chef colleagues, they have supplied over 1500 ready-made meals to the island to feed those displaced by the fires and volunteering for Blazeaid. Acts like these and countless others will sustain the island until it's able to rebuild itself into a thriving tourist destination.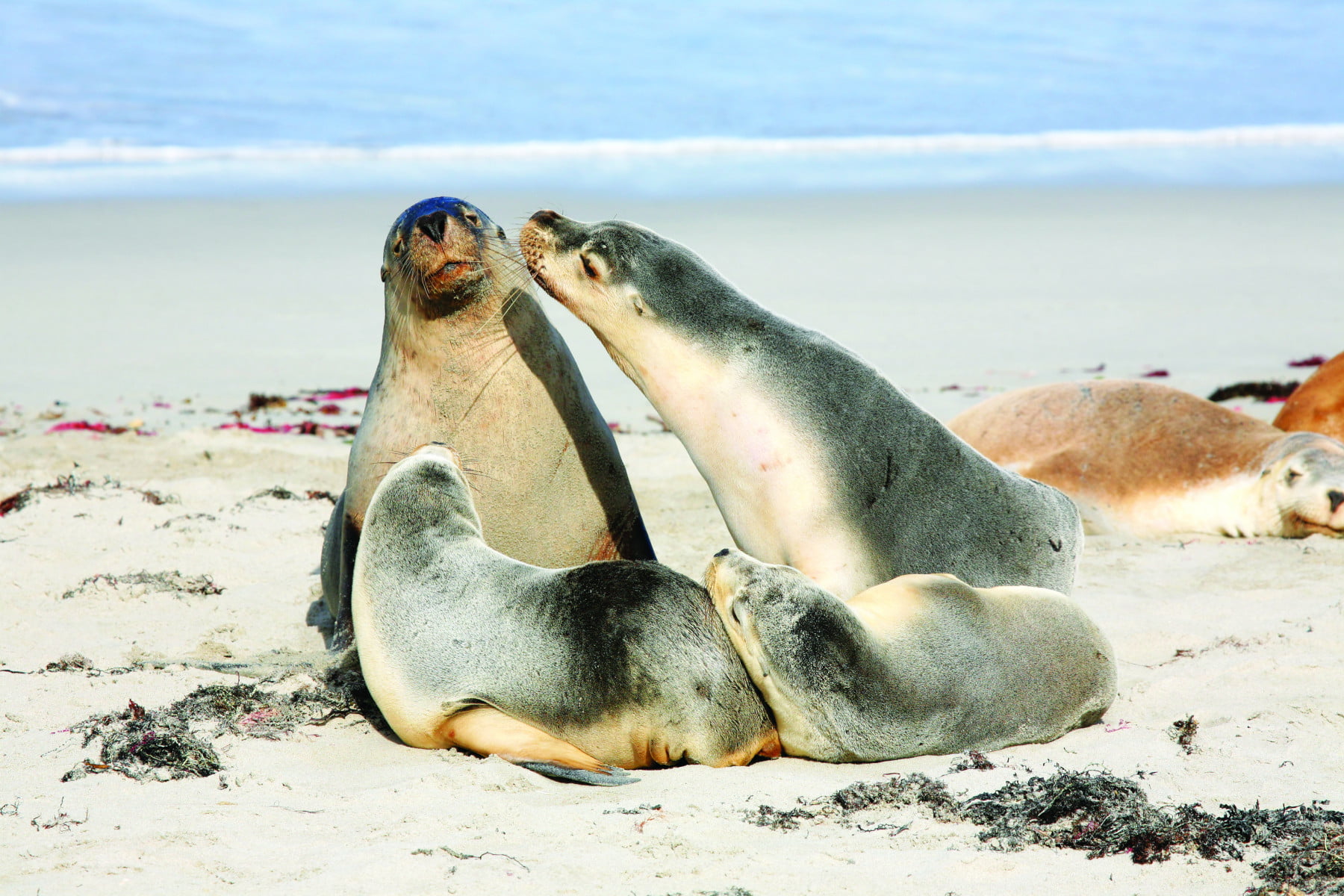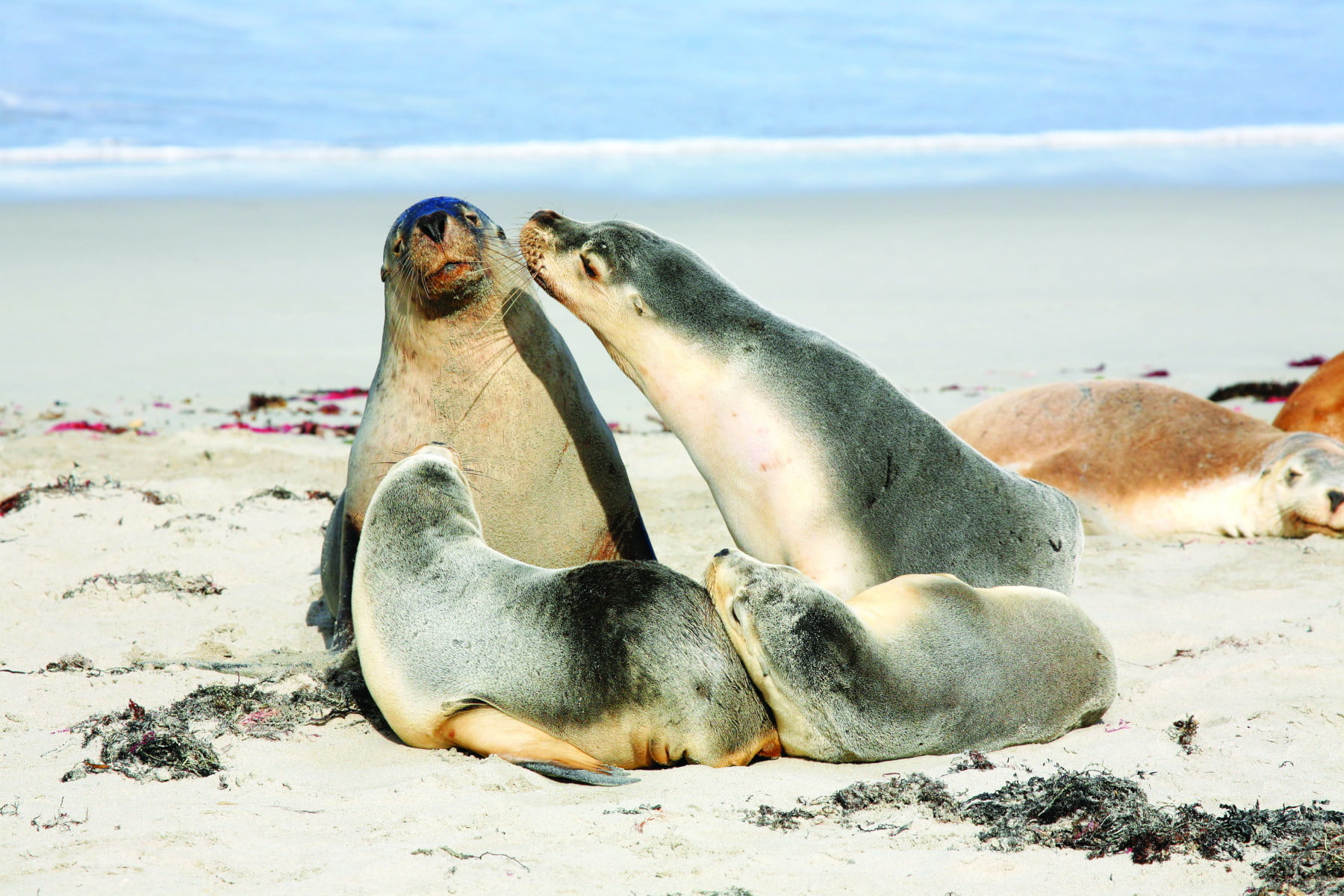 Open for business
Iconic Kangaroo Island attractions like Seal Bay (sealbay.sa.gov.au/home) Raptor Domain (a birds of prey education and rehabilitation centre, kangarooislandbirdsofprey.com.au) and the KI Wildlife Park are all business as usual.
We were incredibly lucky to experience the wonders of Seal Bay. Beach access to the resident sea-lion colony is by guided tour only, but we nearly didn't take up the opportunity. Thankfully, the guy at the reception desk really sold it to us. I'm so grateful we took his advice because it's one of those up-close and personal wildlife experiences we will never forget. We witnessed a display of natural selection at its best, as an incoming bull seal (fresh from a fishing trip out at sea), promptly took on another bull for prime residency within the group of females and baby seals lying together only a few metres from where we were standing. After a lesson in the ways of native Australian seals, it became obvious that the seals have right of passage at Seal Bay, so if you're looking for a place to try your hand at surfing, I can suggest sand-tobogganing at Little Sahara with KI Outdoor Action (kioutdooraction.com.au).
This is a wonderful set-up to unleash your inner desert warrior, but I think it's fair to say that the kids' low centre of gravity gave them a distinct advantage when it came to control and movability on the toboggan.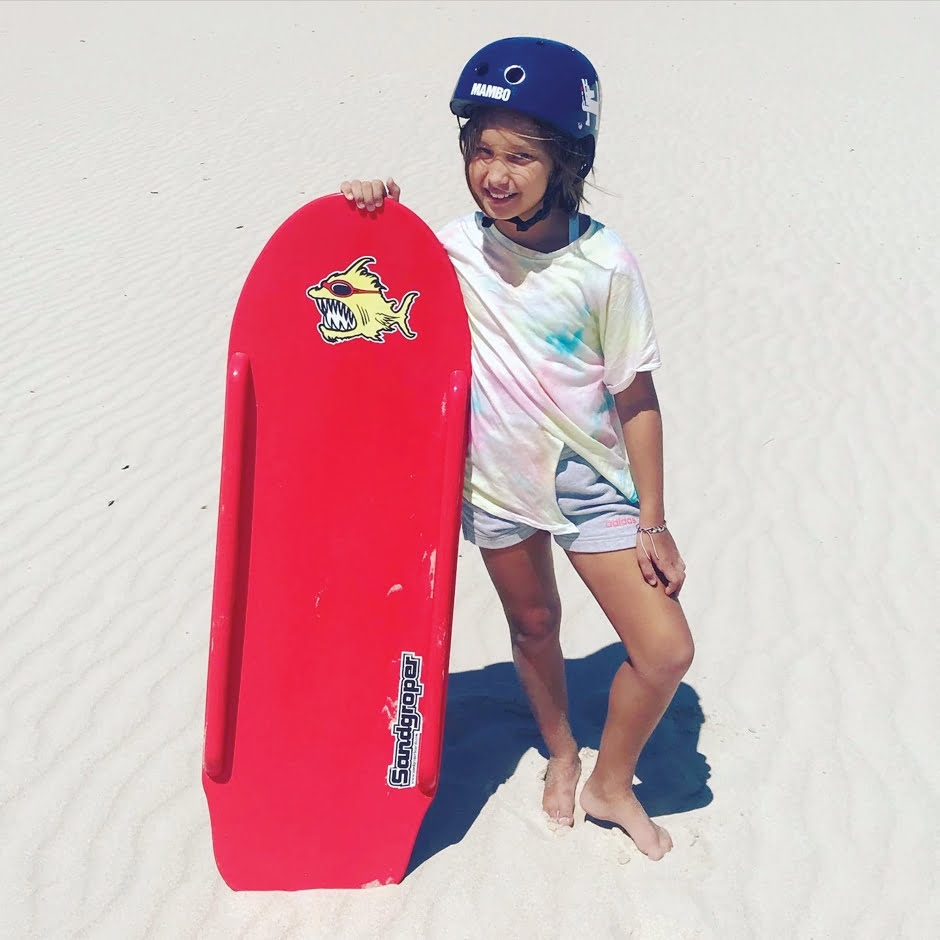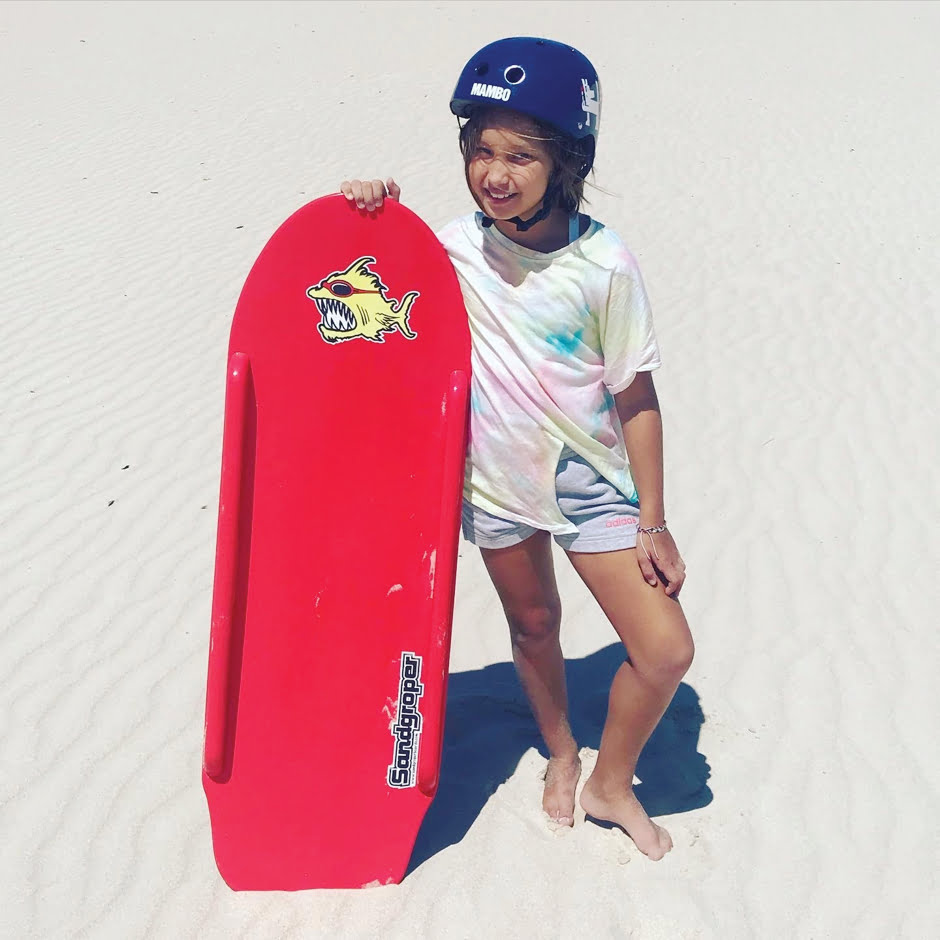 Go west
Even though the fires have cast a very dark shadow over the west side of Kangaroo Island, there is still plenty to see and do for anyone wishing to visit. Wineries in Kingscote, Cygnet River and the Dudley Peninsula are open for tastings and long, leisurely lunches. Also running as usual are KI Spirits, makers of award-winning gin (kispirits.com.au), Clifford's Honey Farm (cliffordshoney.com.au) and Emu Ridge Eucalyptus Oil distillery (emuridge.com.au). Foodies will love brunching at Cactus Cafe in Kingscote and stunning sunset dining overlooking the beach at you guessed it, Sunset Food & Wine (sunsetfoodandwine.com)
Fat biking, quad-biking, swimming with dolphins, it's all on the island and much more. Unaffected areas in the central and the Island's east coast are home to truly stunning scenery and I remember musing as I walked along Island Beach, near American River, that you might be forgiven for thinking you were in Australia's version of the Hamptons. Keep Kangaroo Island on your travel wish list, it's a very special place and it needs our help to survive.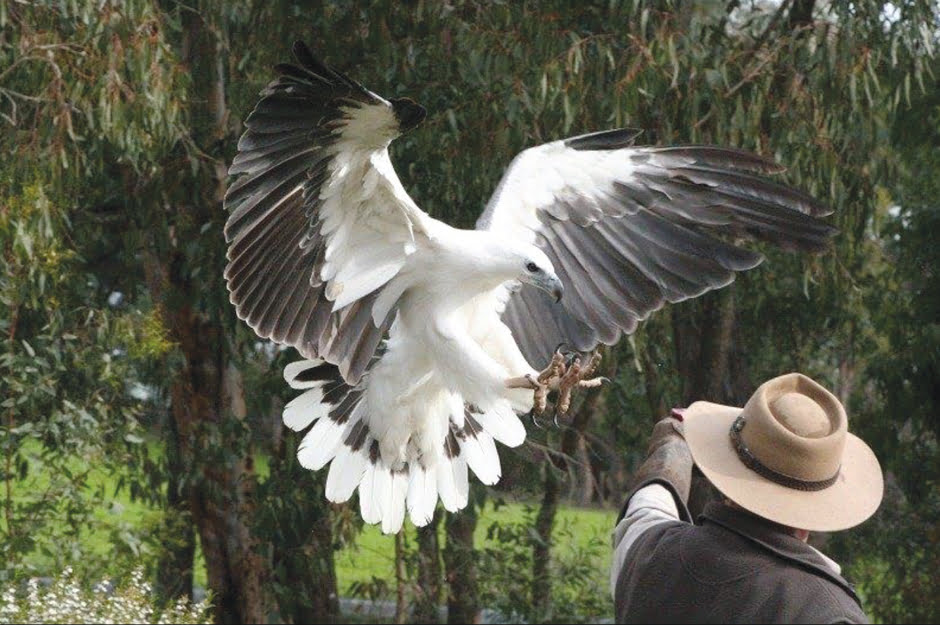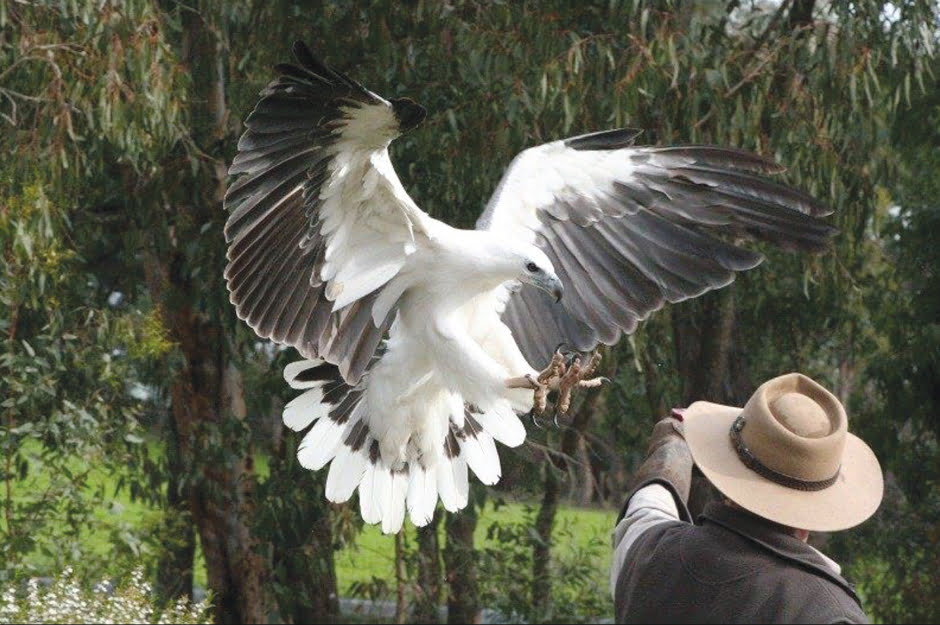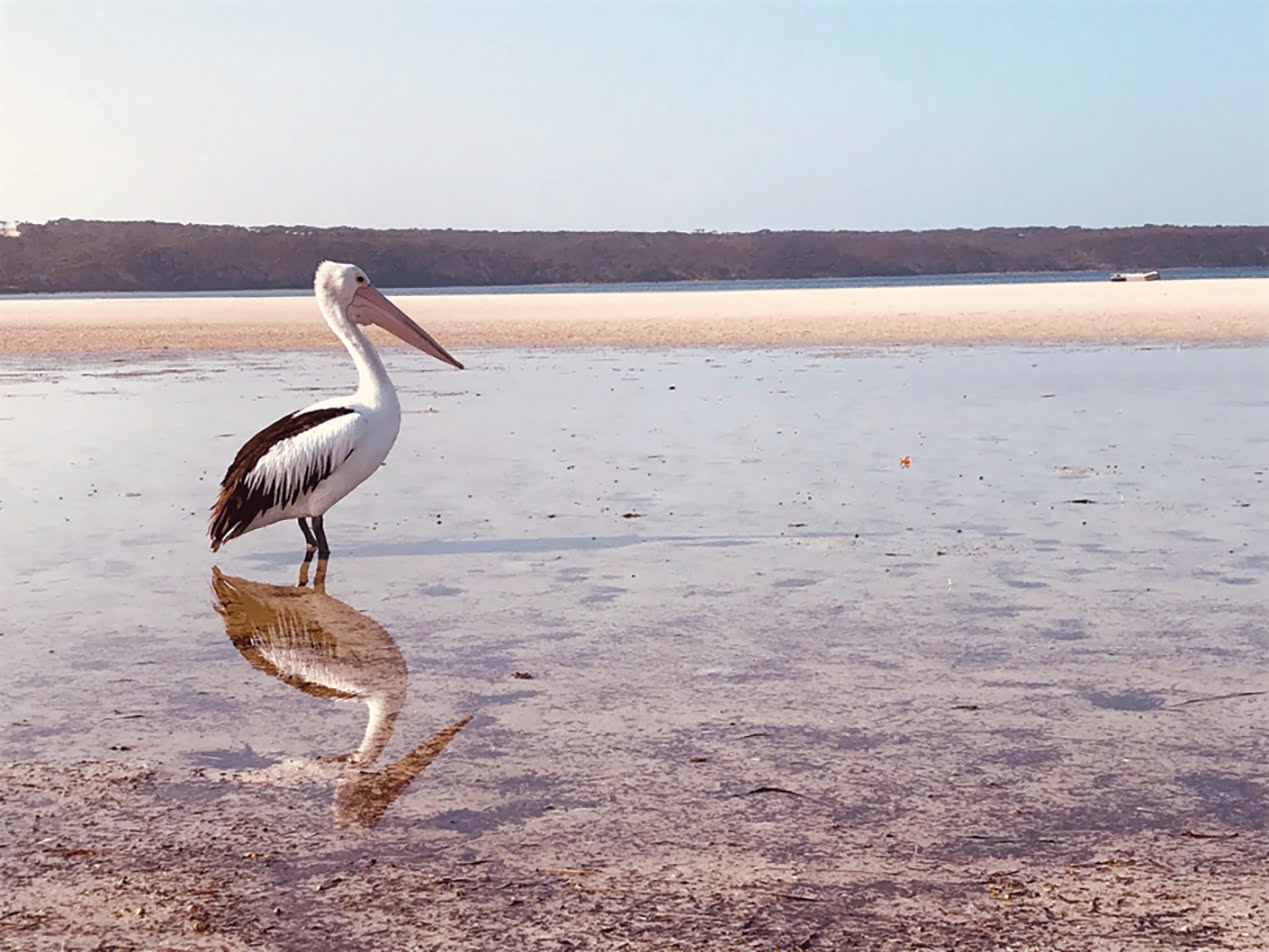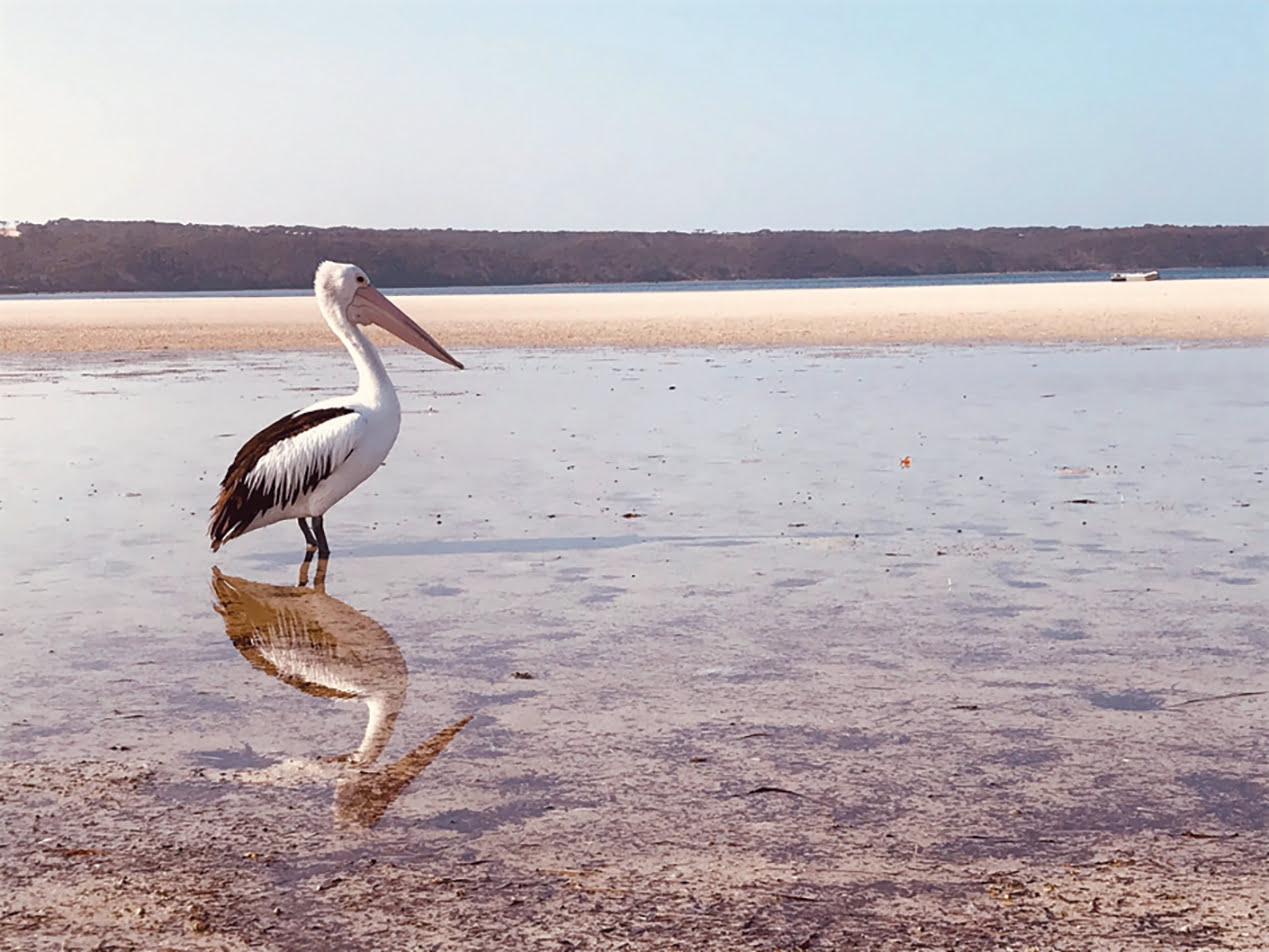 Getting to Kangaroo Island:
Singapore Airlines flies direct to Adelaide International Airport, followed by a one and half hour car drive to Cape Jervis, then a 45-minute ferry crossing to the island.
Check out Sealink Ferry (sealink.com.au) for travel deals.
KI information and donations:
For up to date information about what accommodation and tourist attractions are open, visit tourkangarooisland.com.au/kangaroo-island-fires.
As well as visiting the island, donations are vital:
KI Mayoral Relief and Recovery Bushfire Fund, kangarooisland.sa.gov.au.
SA Country Fire Service, cfsfoundation.org.au.
KI Wildlife Network is a not-for-profit sanctuary currently taking in wildlife from across the island, where a group of dedicated volunteers tend to injured and orphaned animals, birds and reptiles, kiwildlifenetwork.wixsite.com