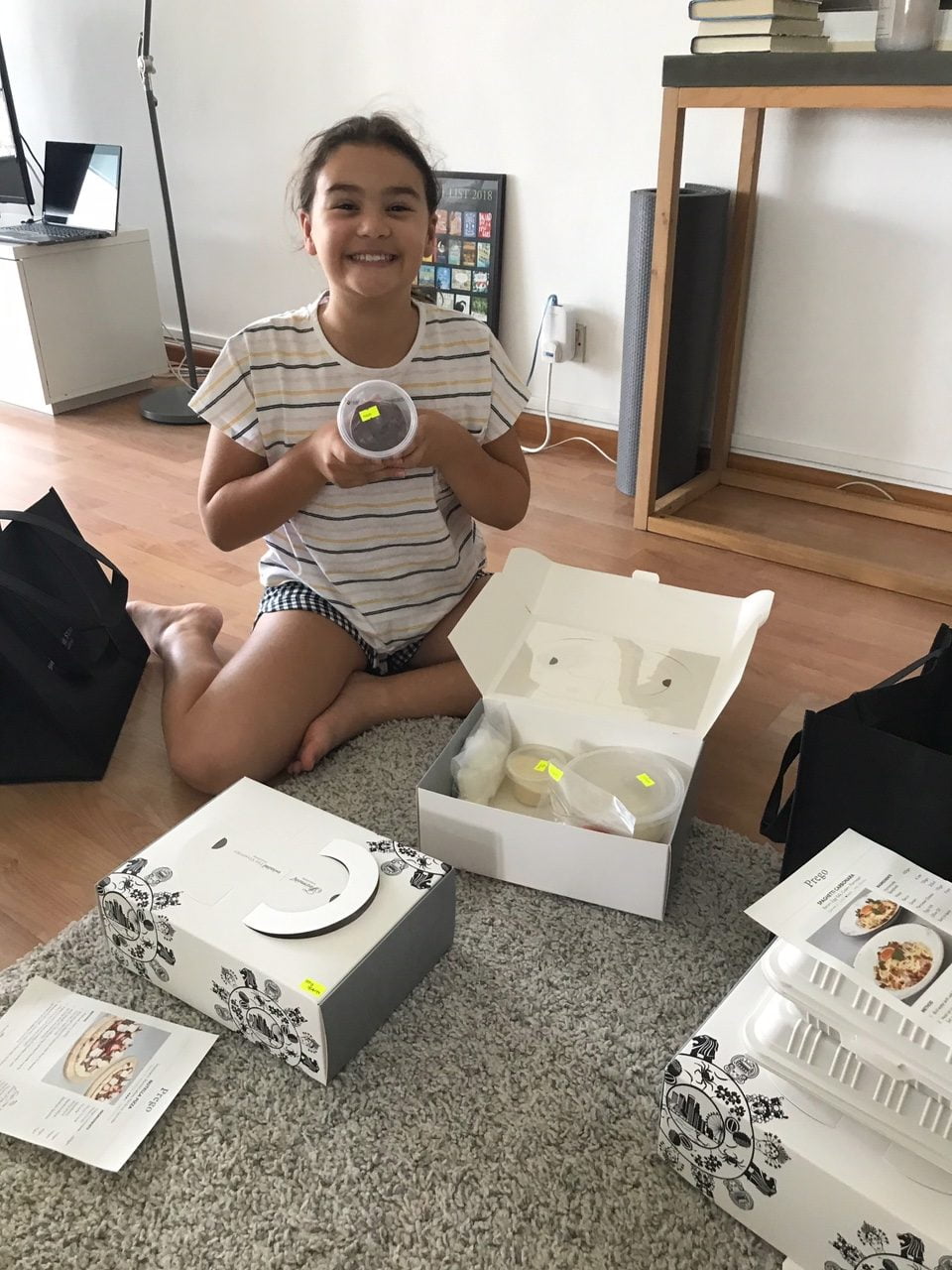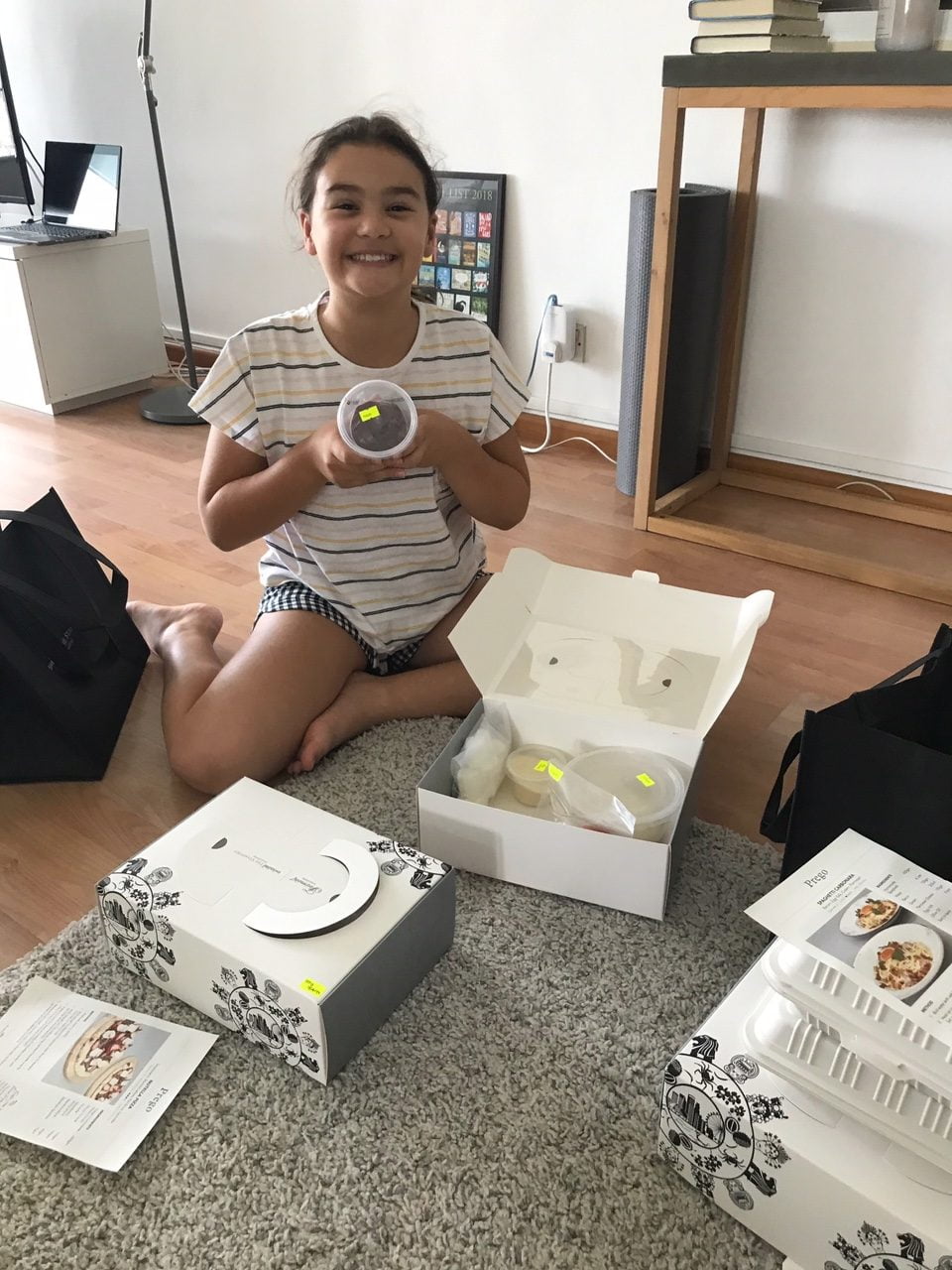 Heading into the third week of Circuit Breaker, our home dining was starting to get a little, er, repetitive. Let's just say spag bol and tacos were featuring heavily.
When we got a chance to trial the new Fairmont and Swissôtel Recipe Kits, we jumped at the chance. After checking out their weekly menu, my family ordered the Spaghetti Carbonara ($24 for 2), Nutella Pizza ($22) and Chicken Tikka Steak ($26)
The meals arrived at our home in pre-packaged white boxes, with all the ingredients ready to go. Seeing as it was Friday night, we decided to open a bottle of red and treat ourselves to an Italian feast.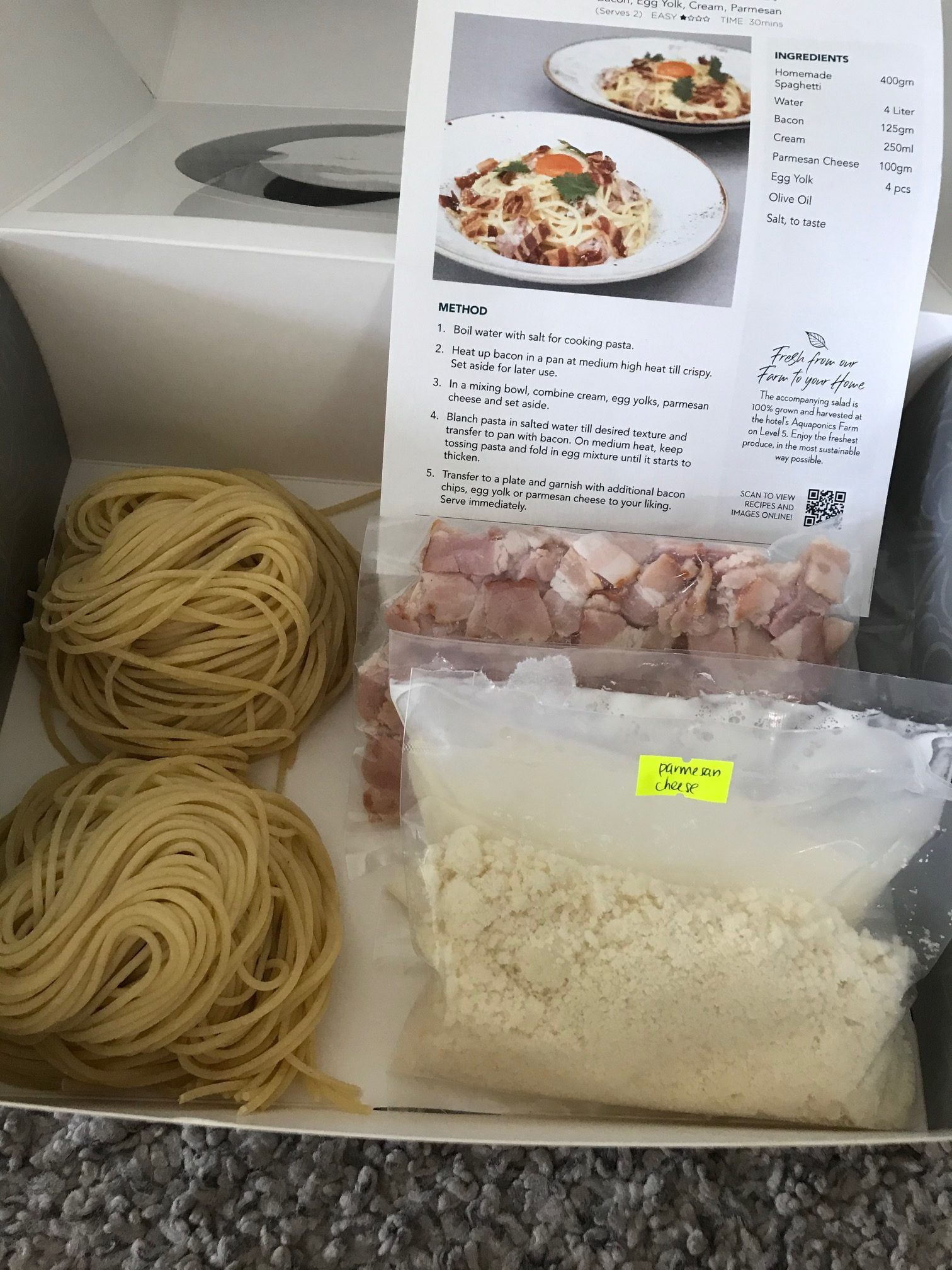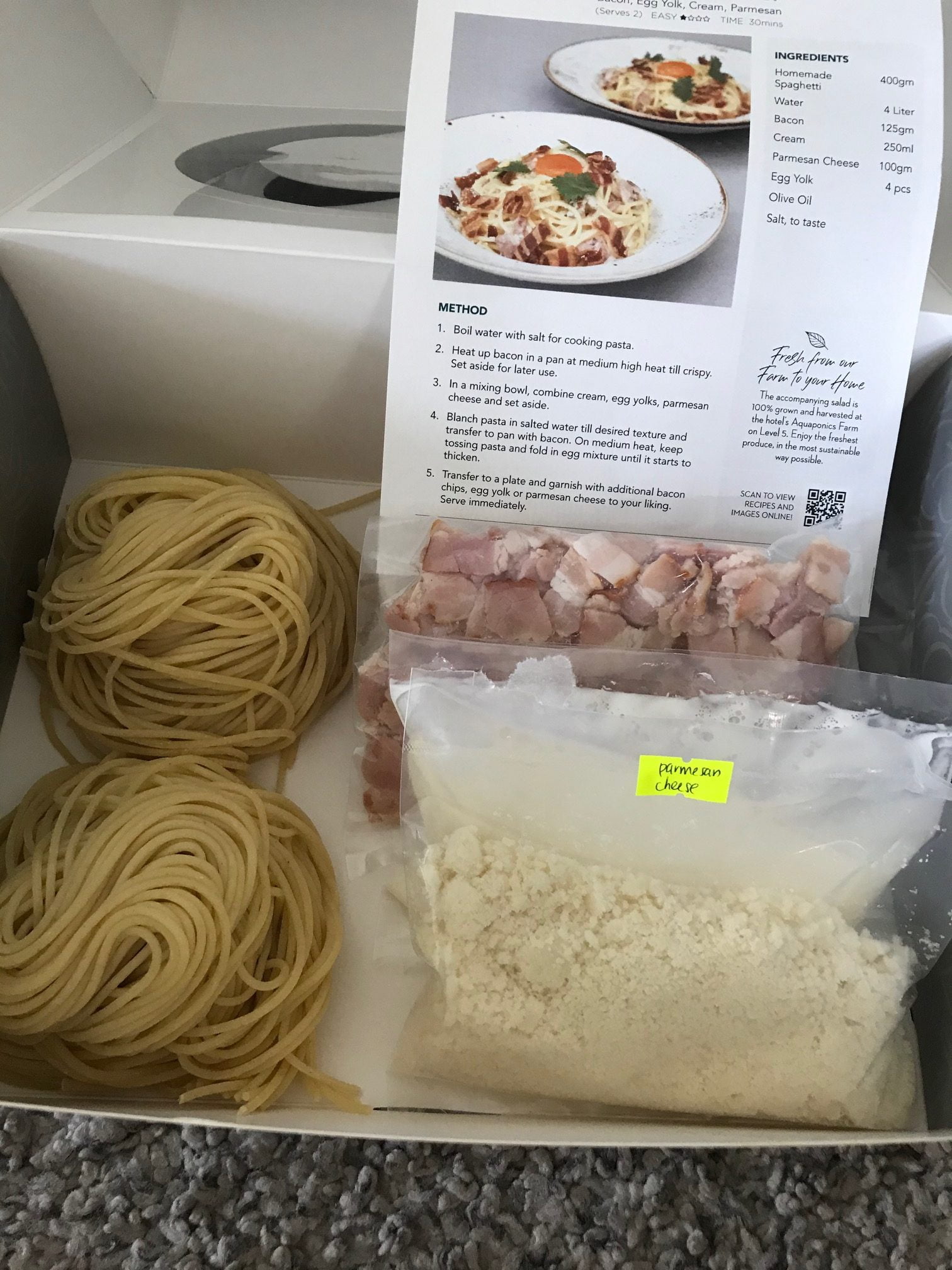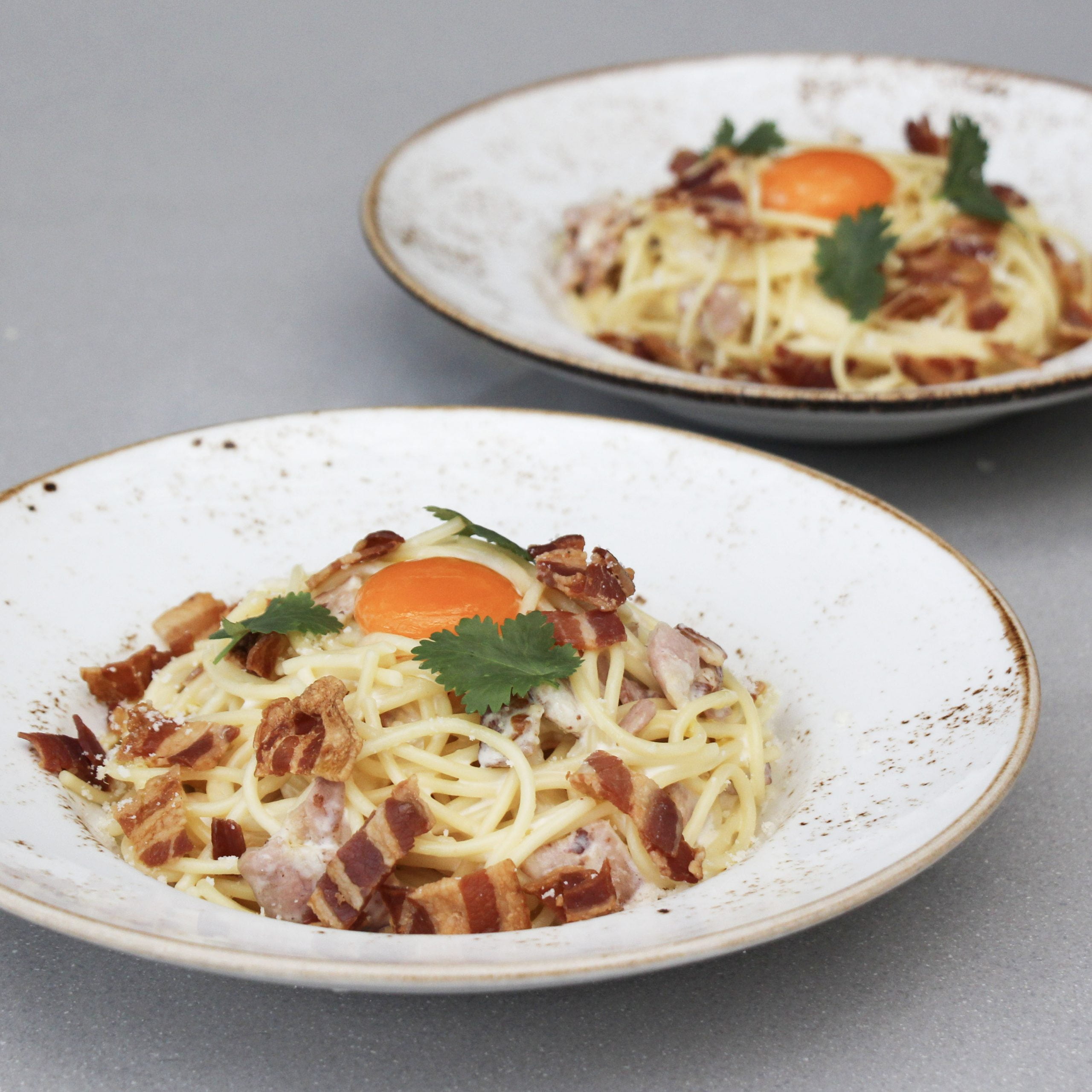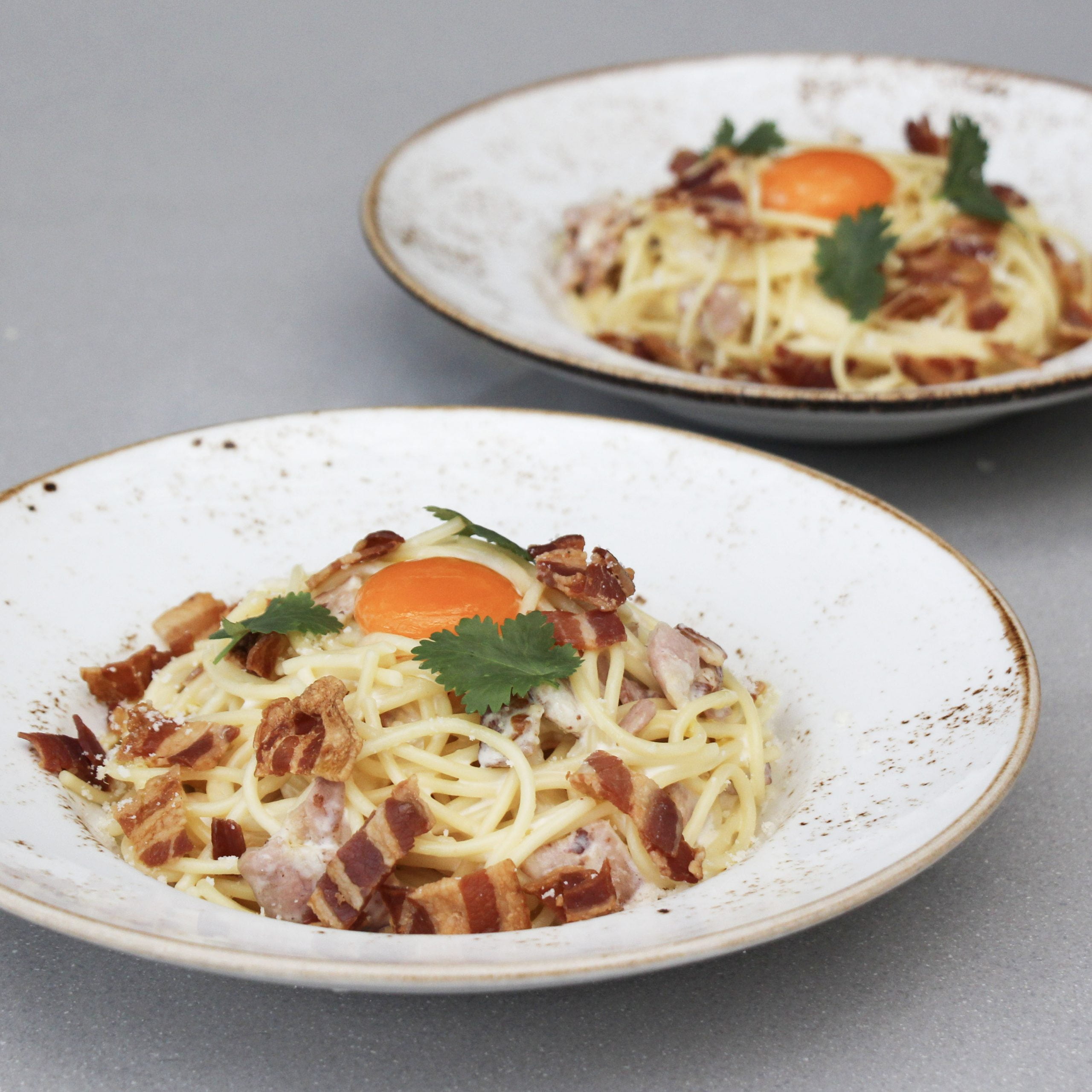 Spaghetti Carbonara
The freshly made pasta took just a few minutes to become al dente in a pot of boiling salted water. To the cooked spaghetti we added fried bacon and a mix of cream, excellent grated Parmesan cheese, and eggs. Although we had forgotten to separate the yolks and the whites (whoops!) the carbonara turned out great – silky, creamy, cheesy and packed with authentic Italian flavours. It was a generous serve, and we ended up eating leftovers for the next two days!
Verdict: 5/5 mixing spoons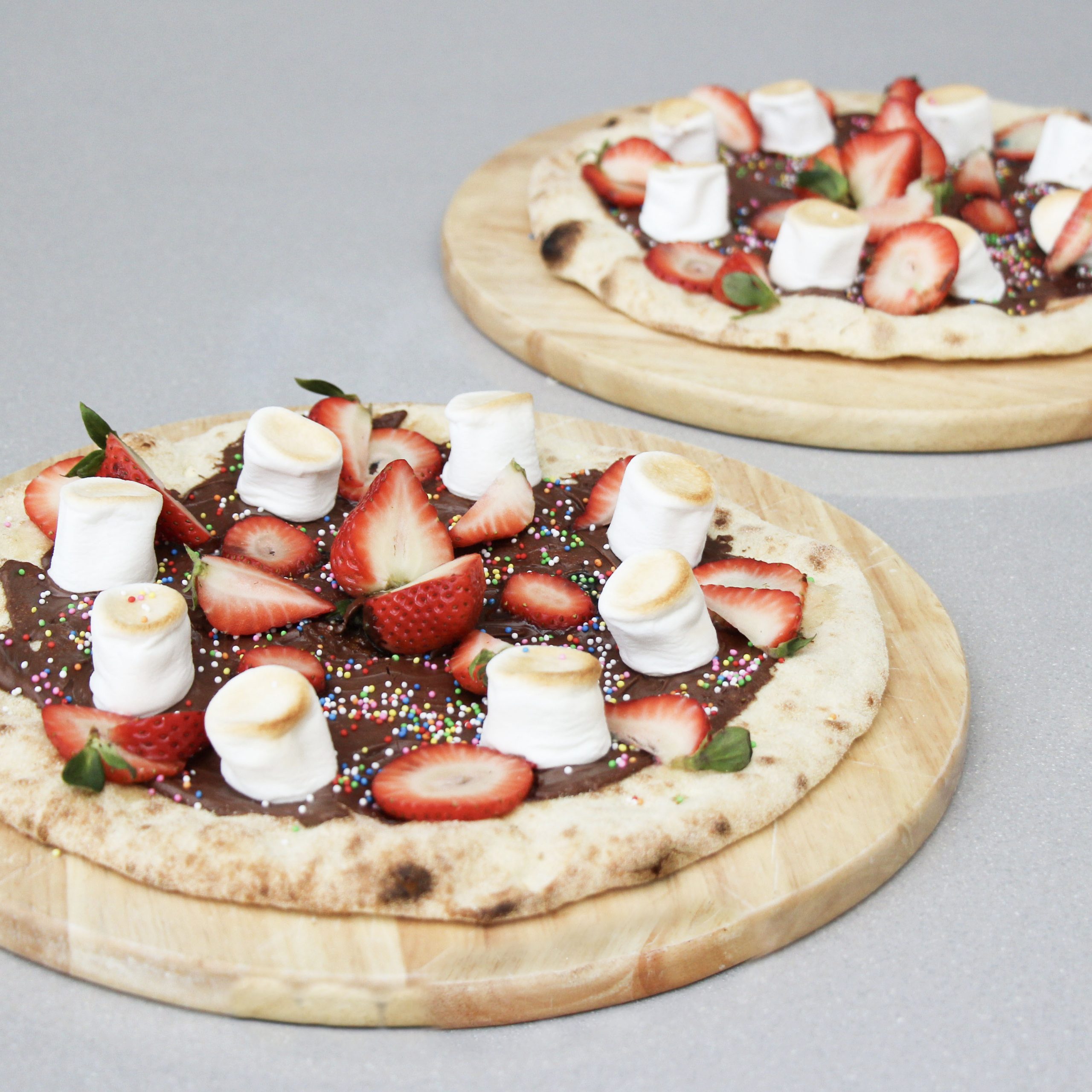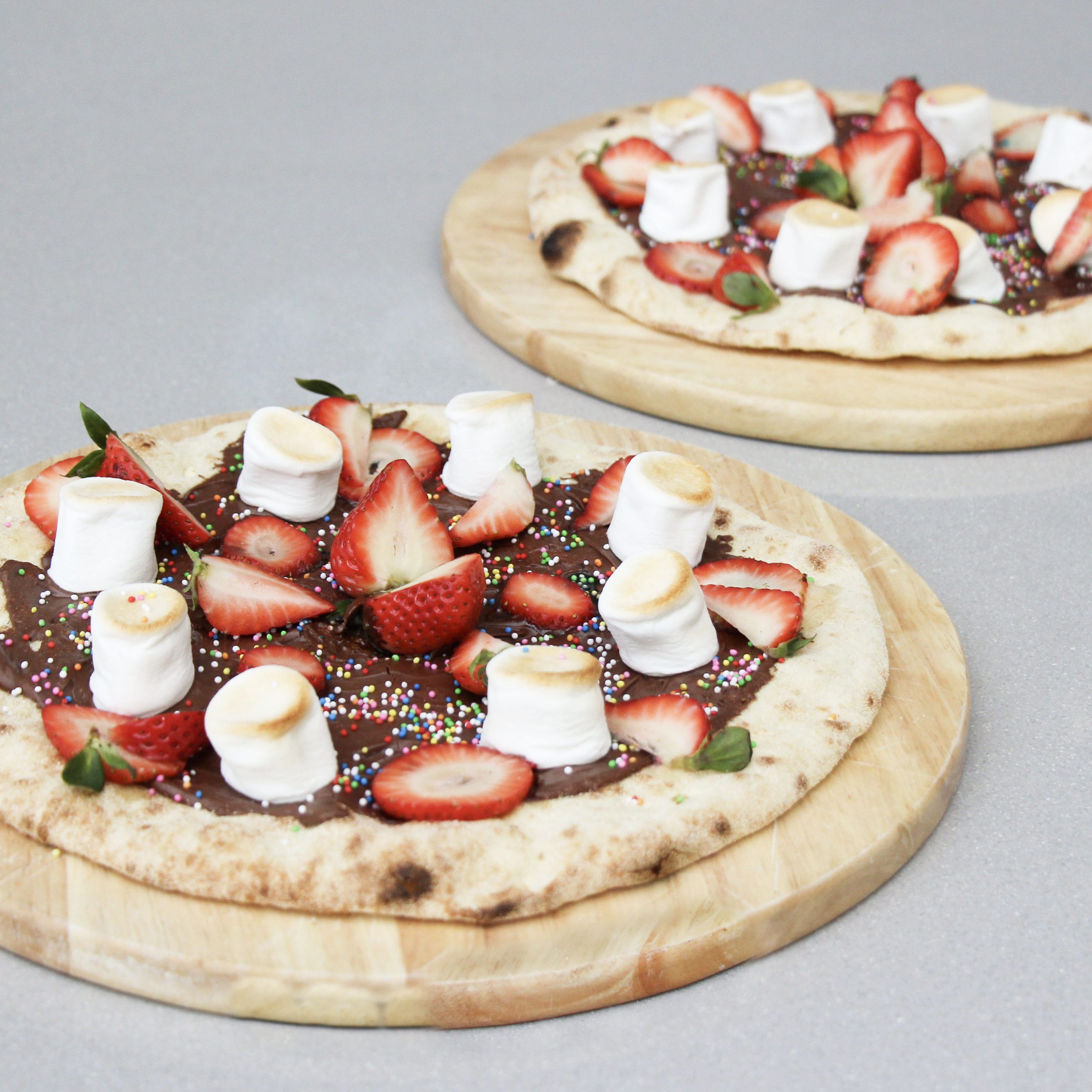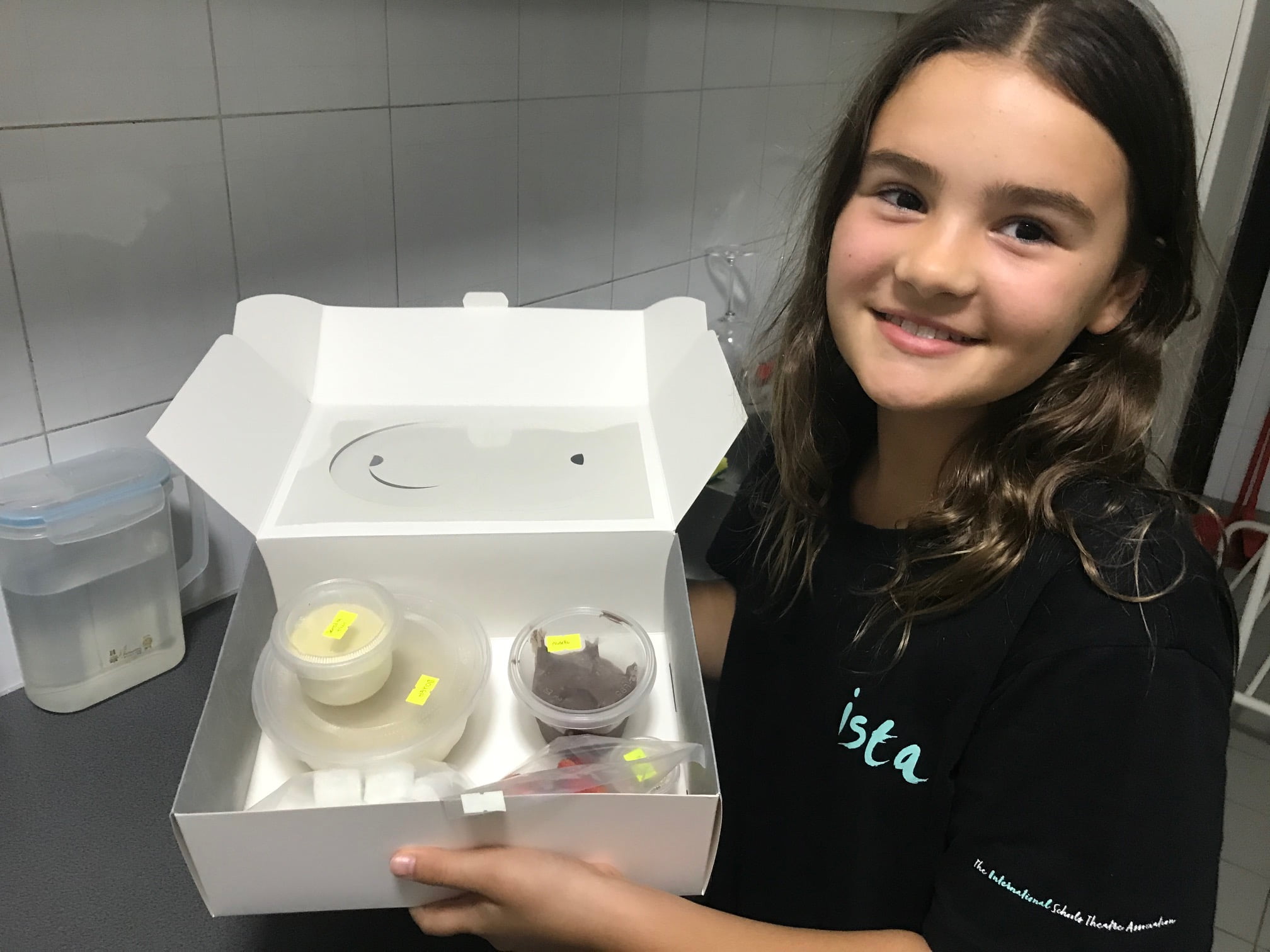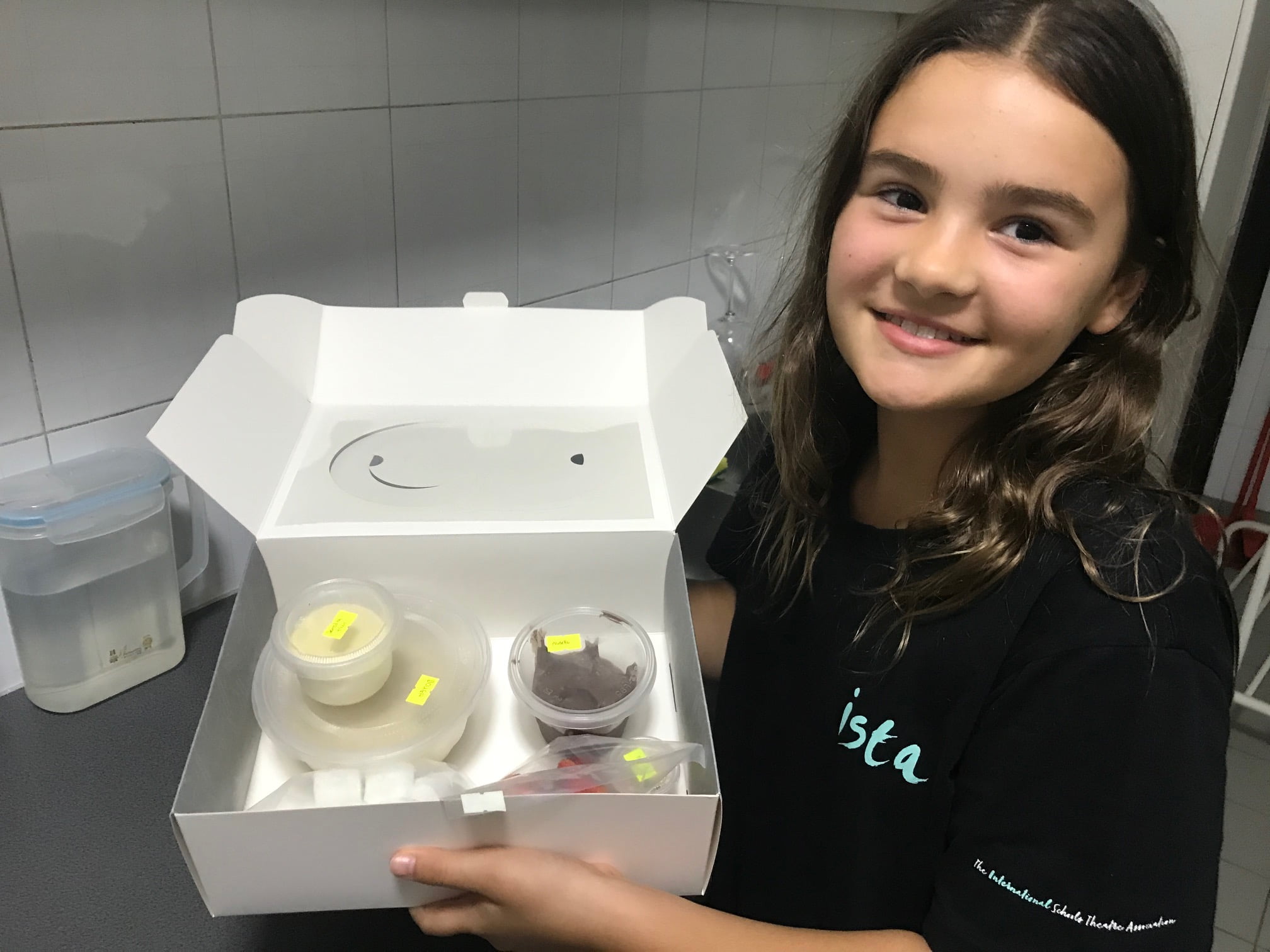 Nutella Pizza
For dessert, my daughter took control of the kitchen to make the Nutella Pizza. She had no trouble rolling out the pre-mixed dough herself and adding generous dollops of Nutella, plus a topping of marshmallows, fresh strawberries and rainbow sprinkles. Baked in a hot oven for eight minutes, it became a gooey, decadent treat with melted marshmallows, melted chocolate and sweet strawberries. There were no leftovers of this dish!
Verdict: 5/5 mixing spoons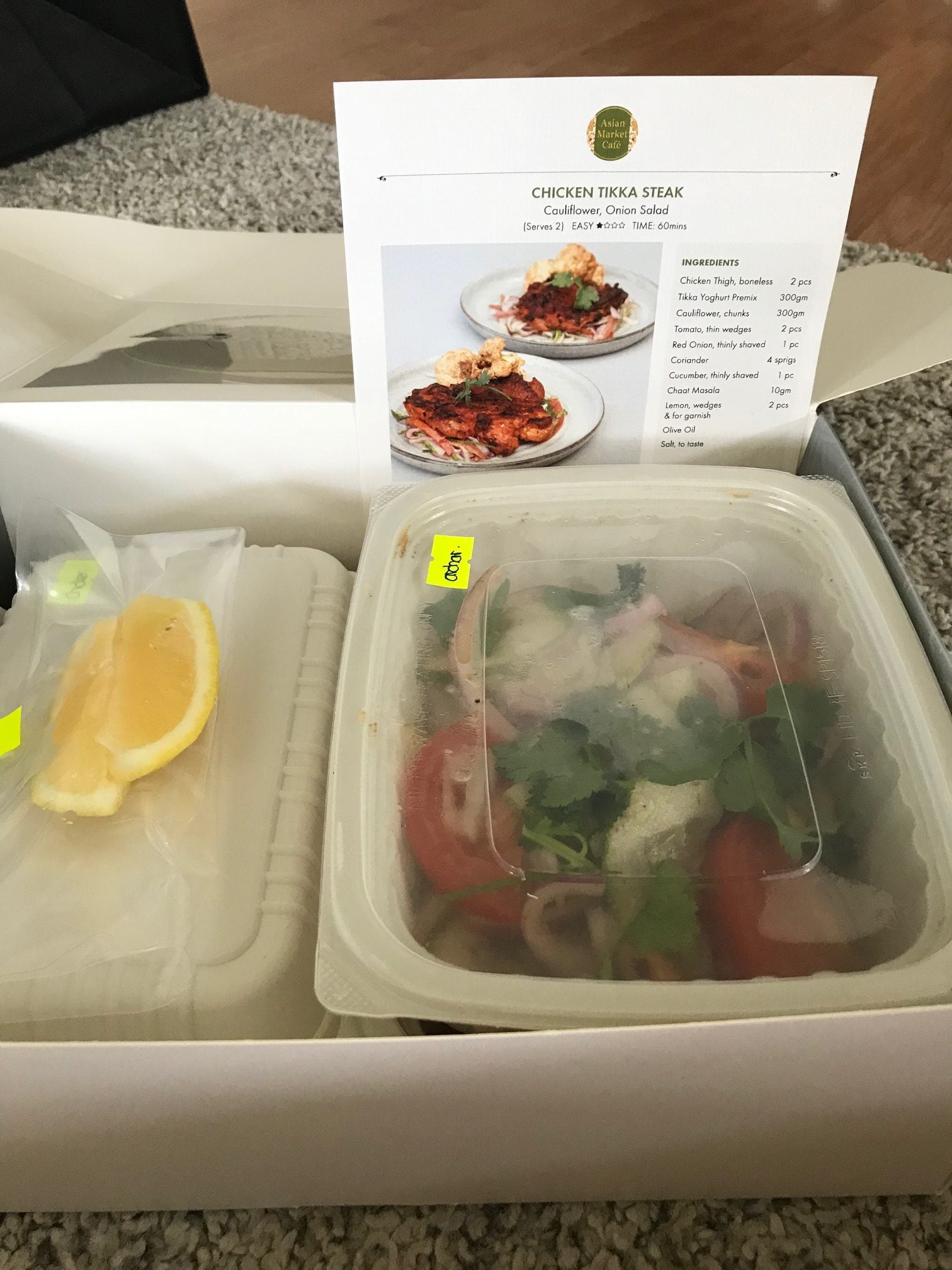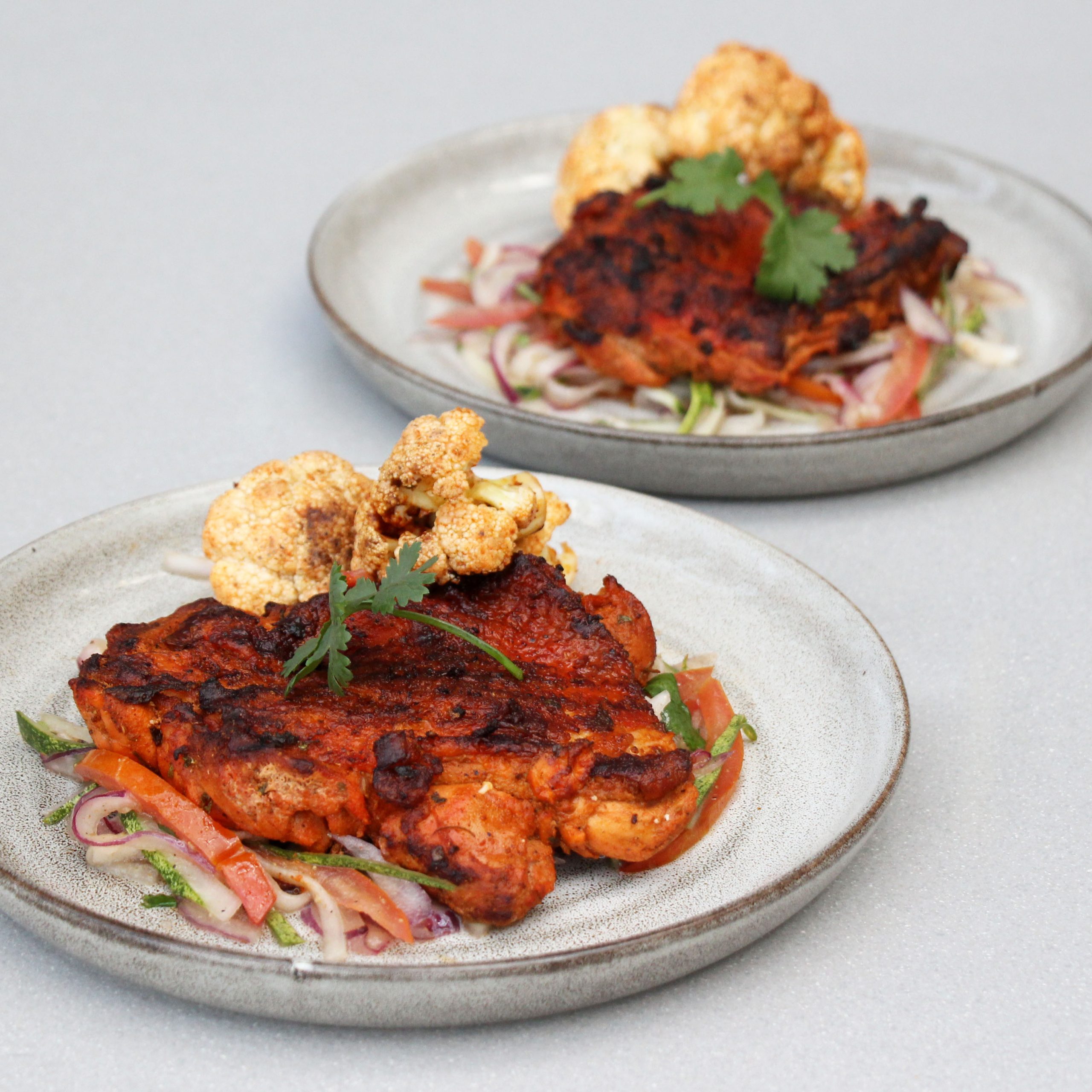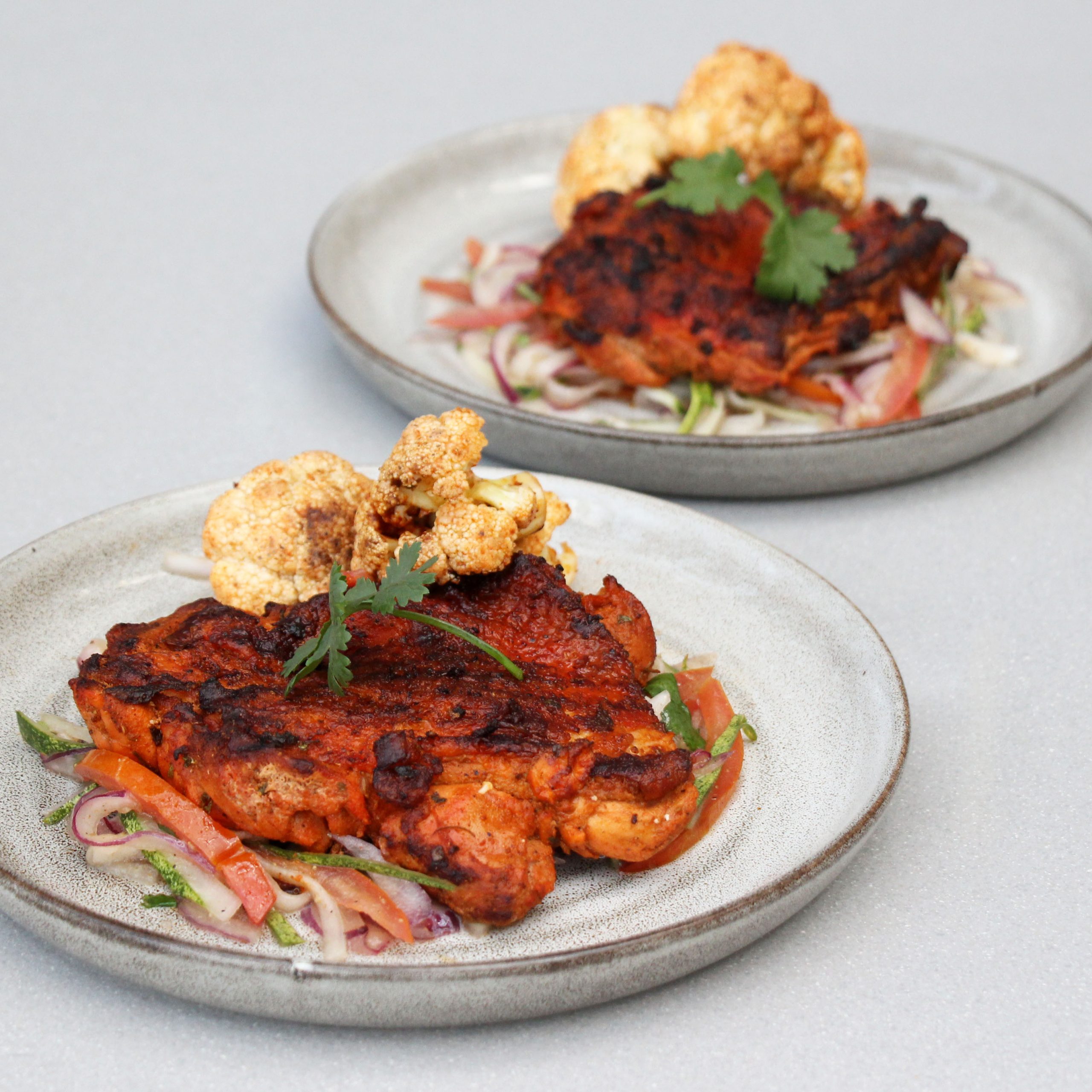 Chicken Tikka Steak
This easy Indian meal simply required us to cut the tops off the air tight packs of marinated chicken steaks and cauliflower and throw into the oven for 20 minutes. A salad of cucumber, tomatoes and coriander came as a side dish and we steamed up some of our own rice. The meal looked and smelt fantastic, but we preferred the flavours of the Italian meals.
Verdict: 4/5 mixing spoons
Would we order again? Absolutely! These tasty and easy at home meals took the monotony out of our weekly dine in menu and gave us a fun cooking project to do as a family.
Check out this week's Fairmont and Swissôtel Recipe Kits menu here