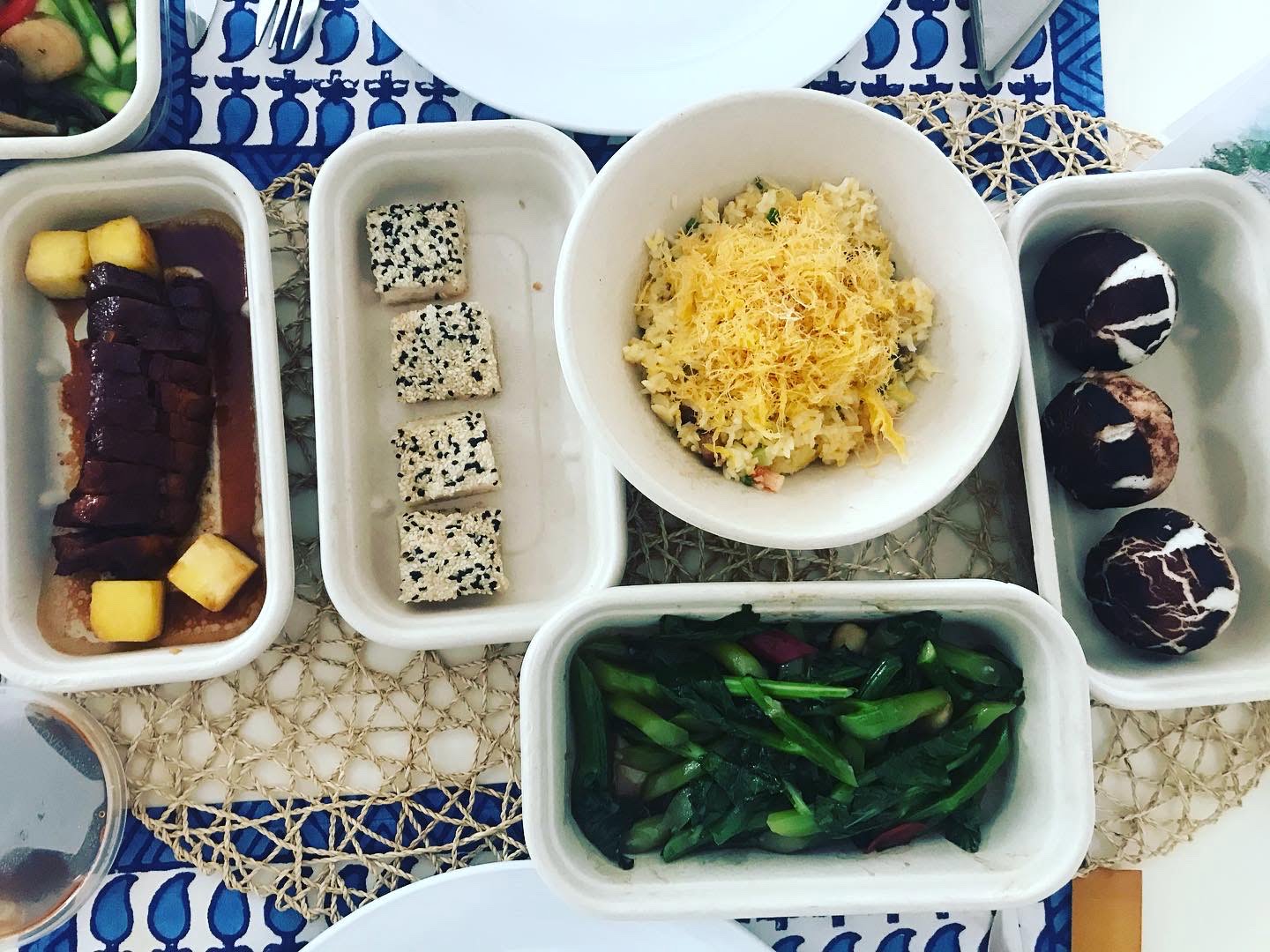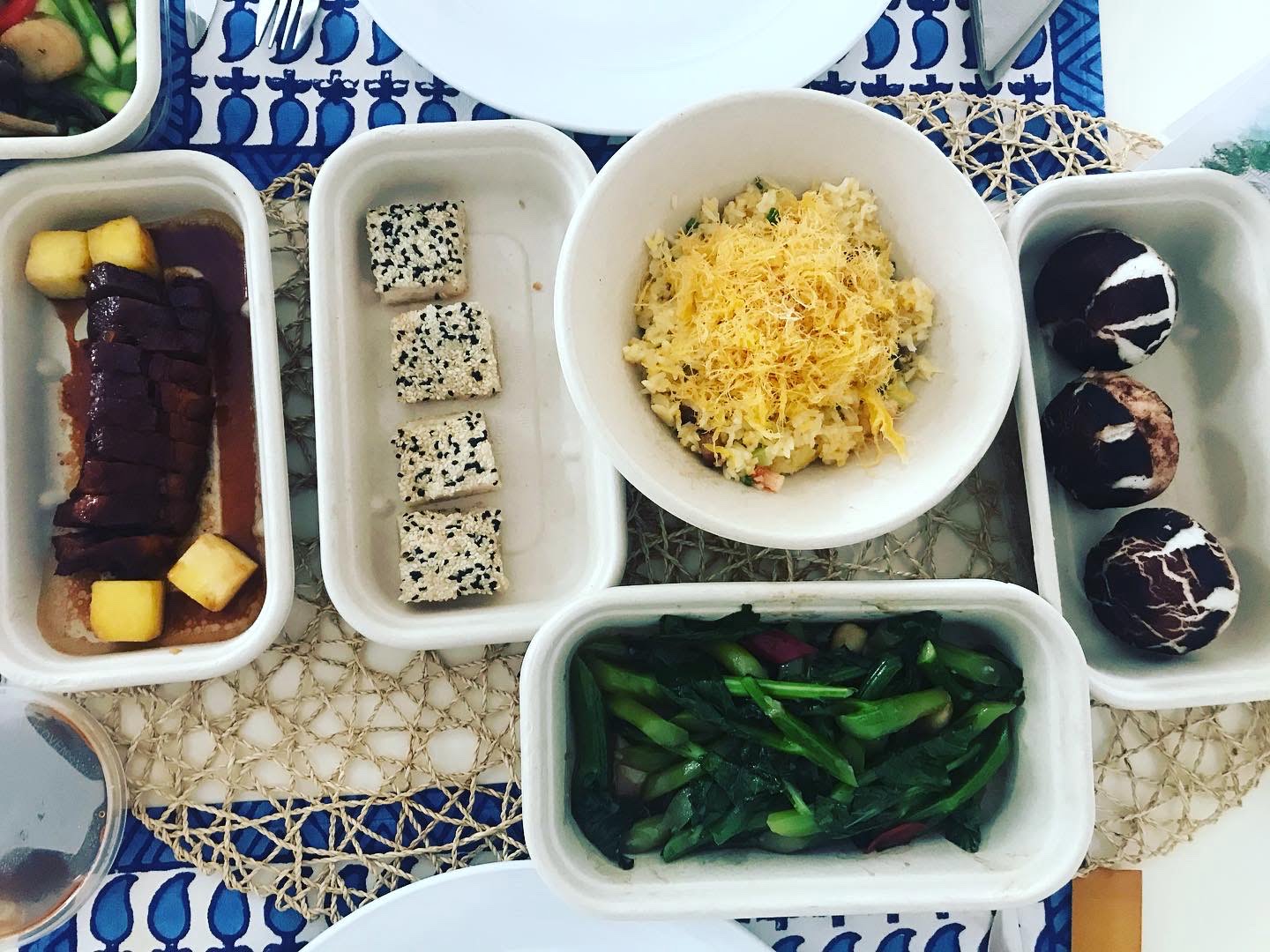 The pick up:
Still warm dishes packaged in a sleek black bag were delivered right to our condo (orders can be picked up at Raffles or home delivered). Inside the package, there was a beautiful personalised note from the Raffles team, and a treasure trove of exquisite modern Chinese dishes which our family dived into immediately.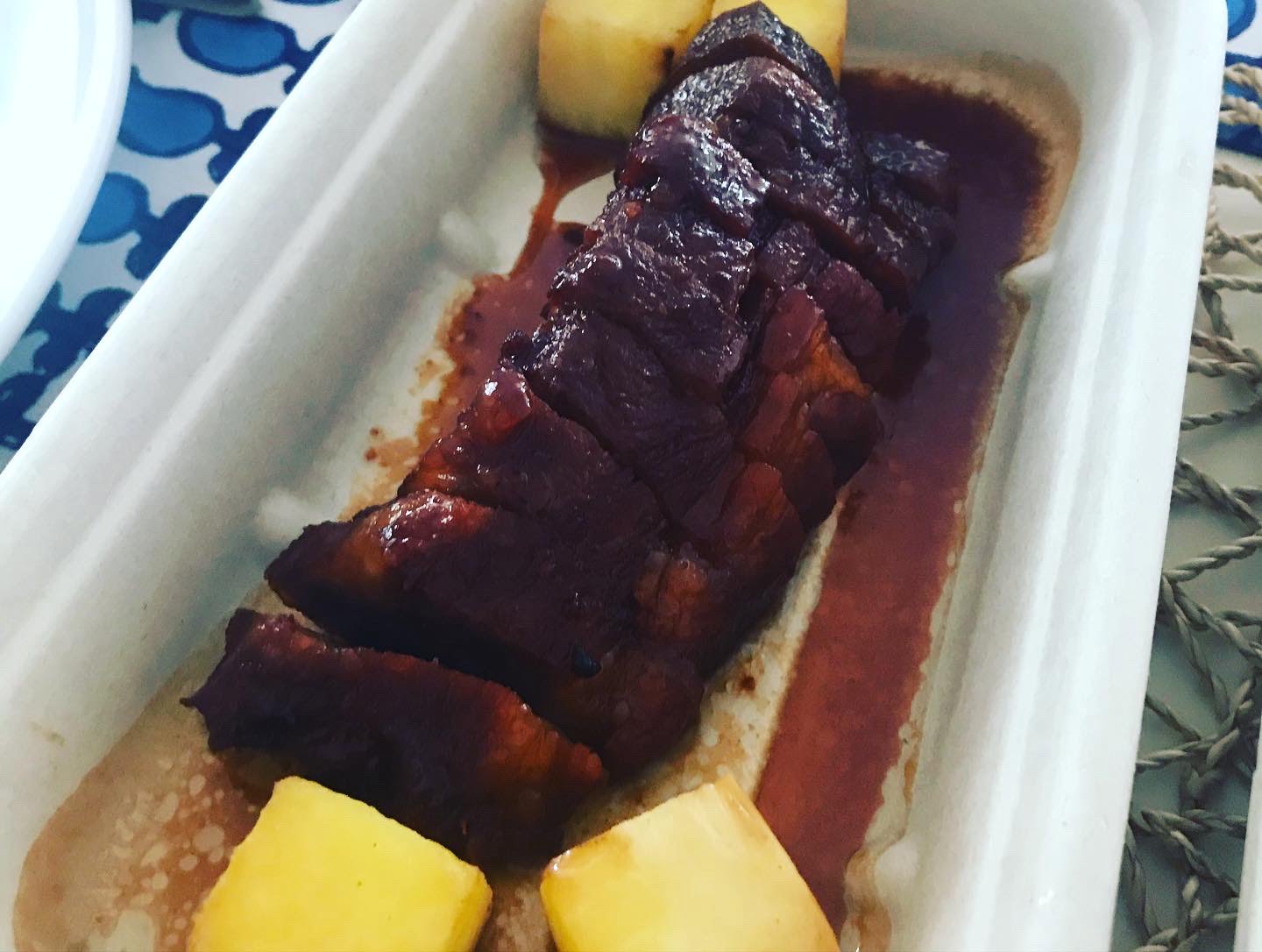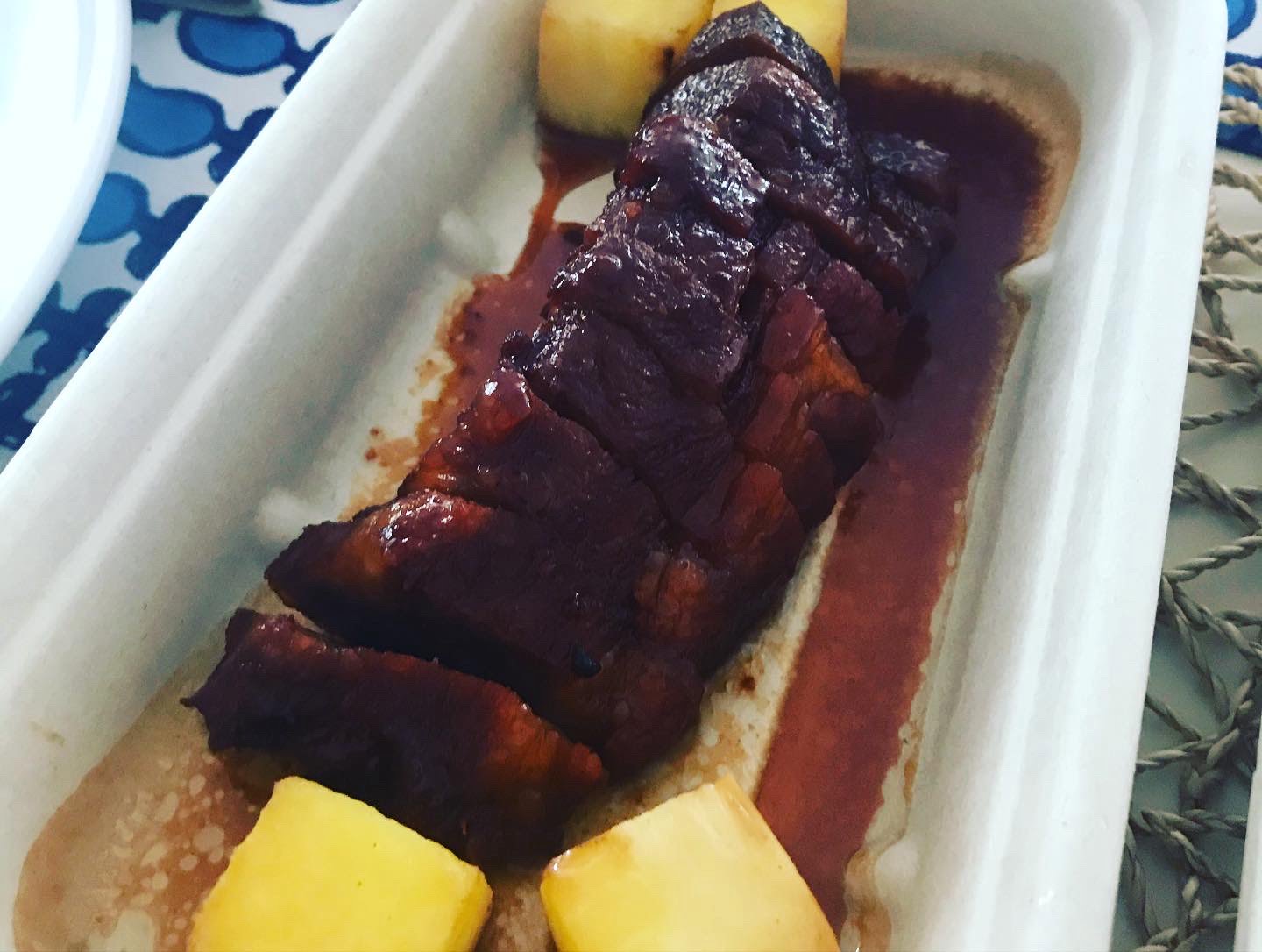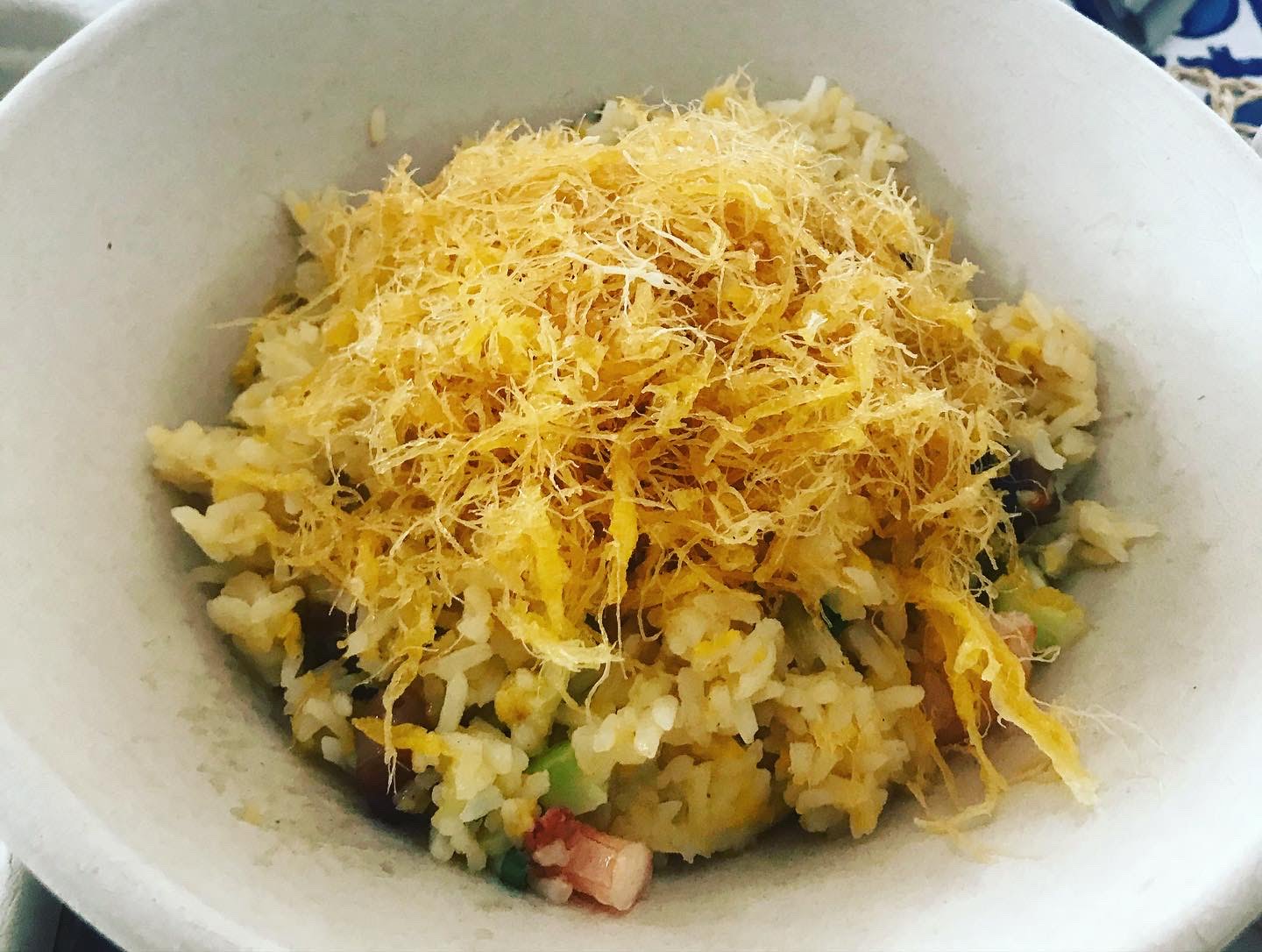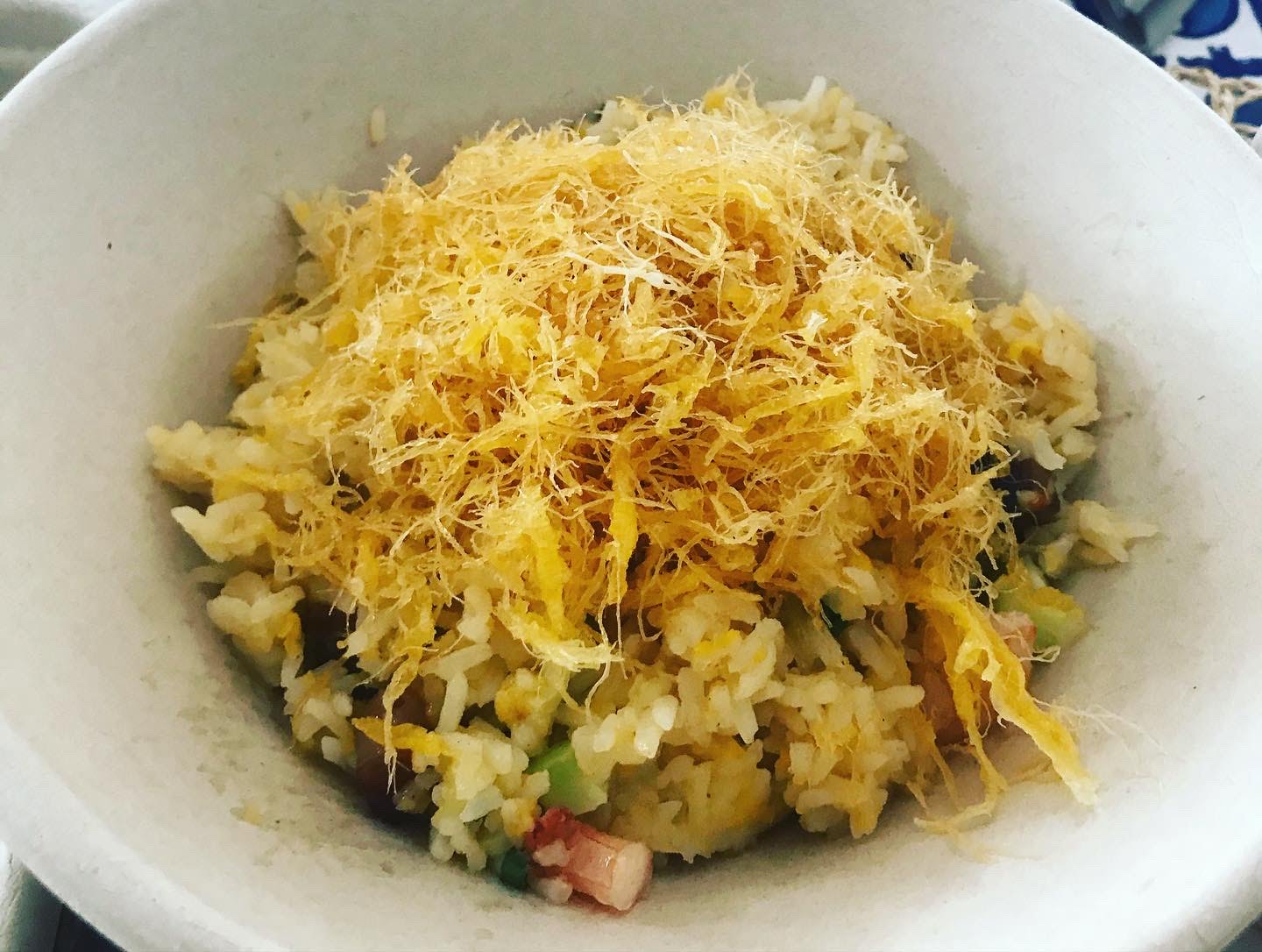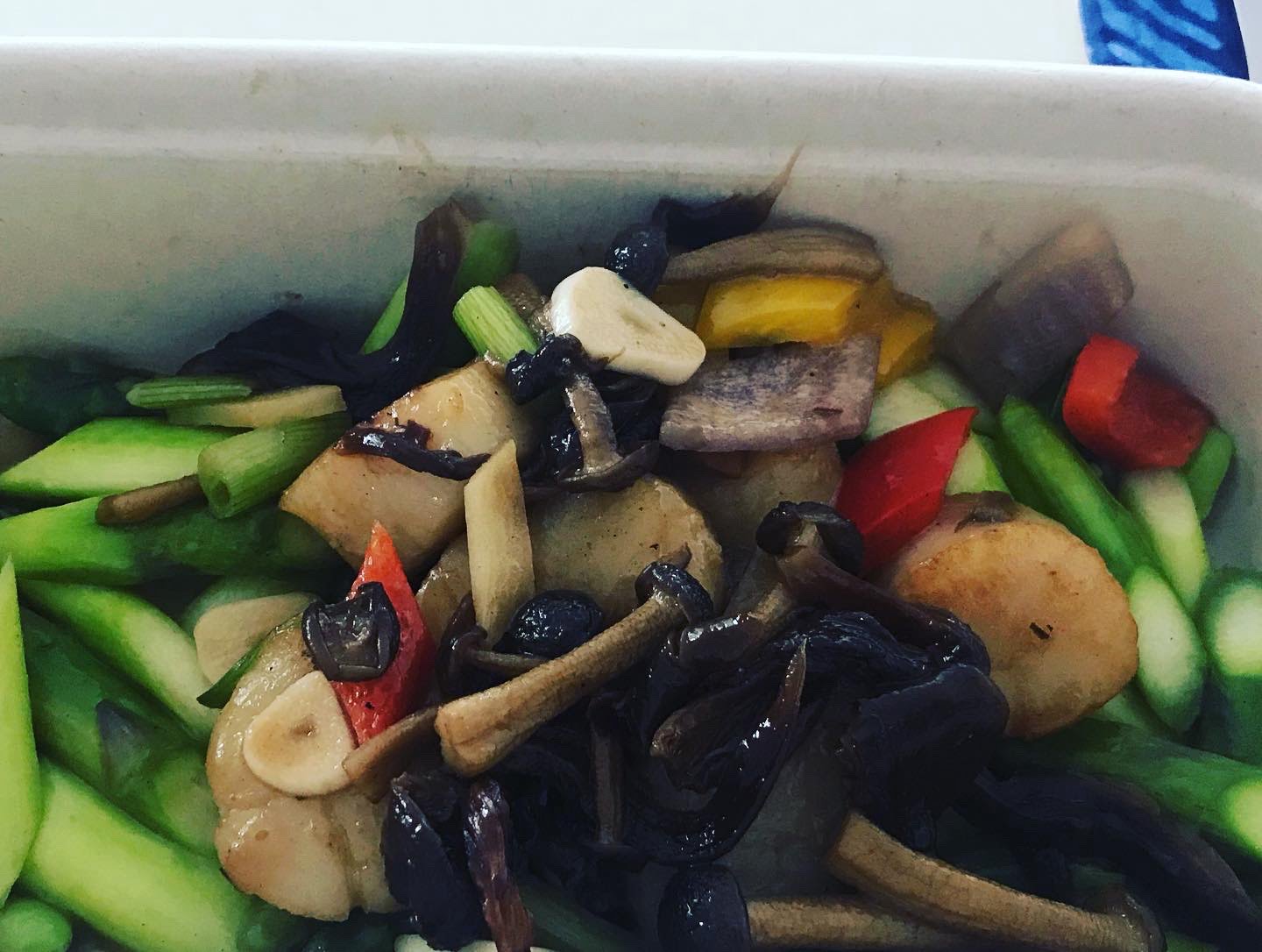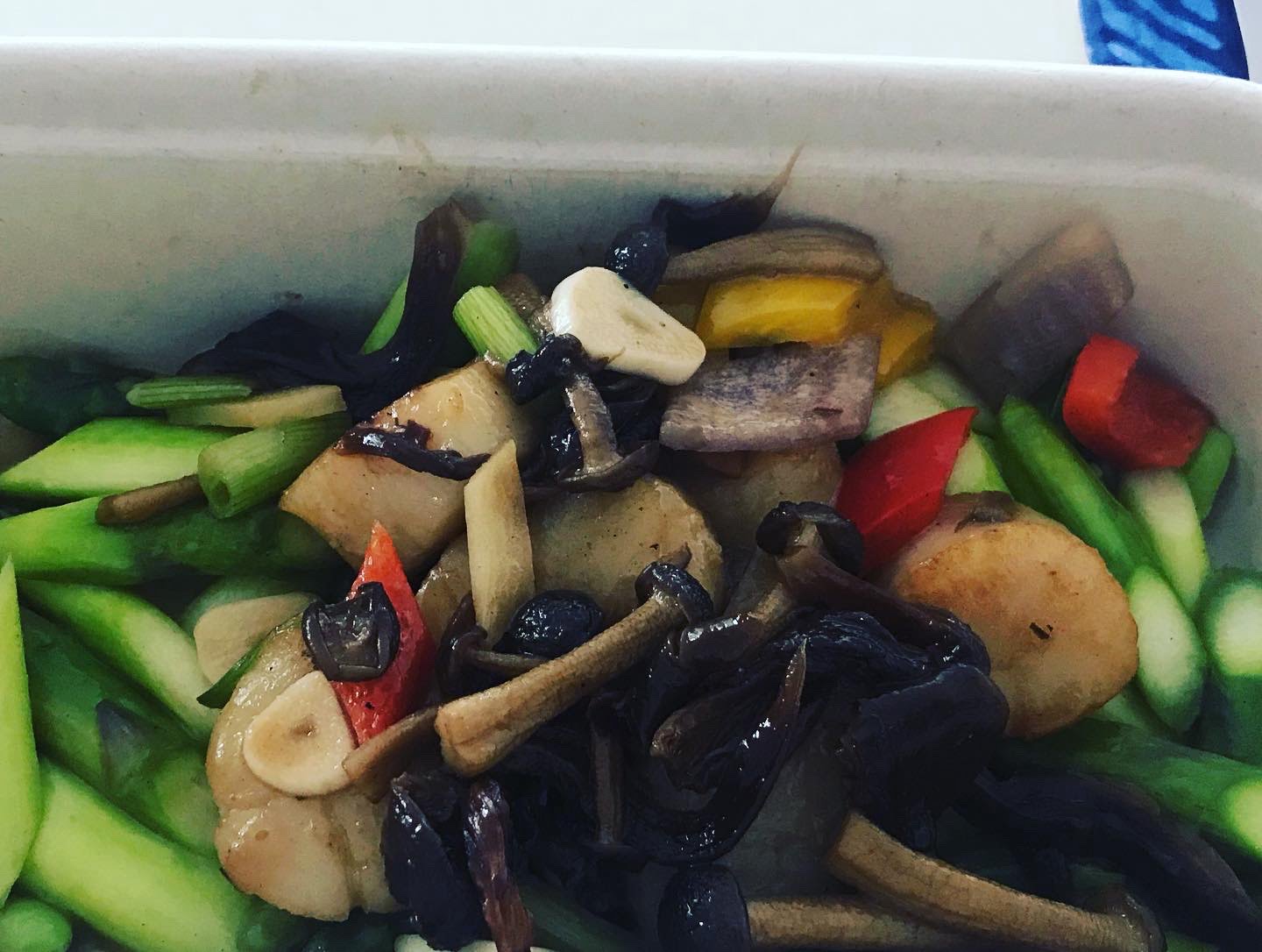 The menu:
Glossy Barbecued Kurobuta Pork Char Siew ($28) with juicy roasted pineapple squares was an instant hit, especially mixed with the fluffy, fragrant Yangzhou Fried Rice ($28) What looked like oversized mushrooms were actually Steamed Mushroom Buns ($12) Sesame Shrimp Toast ($13) added a pleasing crunch, especially dipped in the tangy sweet and sour sauce. Another crowd pleaser was the Dried Scallop, Shrimp and Chive Pancakes ($9) For freshness, we enjoyed the Crunchy Kale with Shrimp Paste ($22) and Stir Fried Scallops with Asparagus and Mushroom ($52)  Our meal was topped off with a Vesper cocktail, handcrafted by the Writers Bar – vodka, gin, and Cocchi Americano (an aromatic aperitif wine), stirred over ice, with a lemon peel.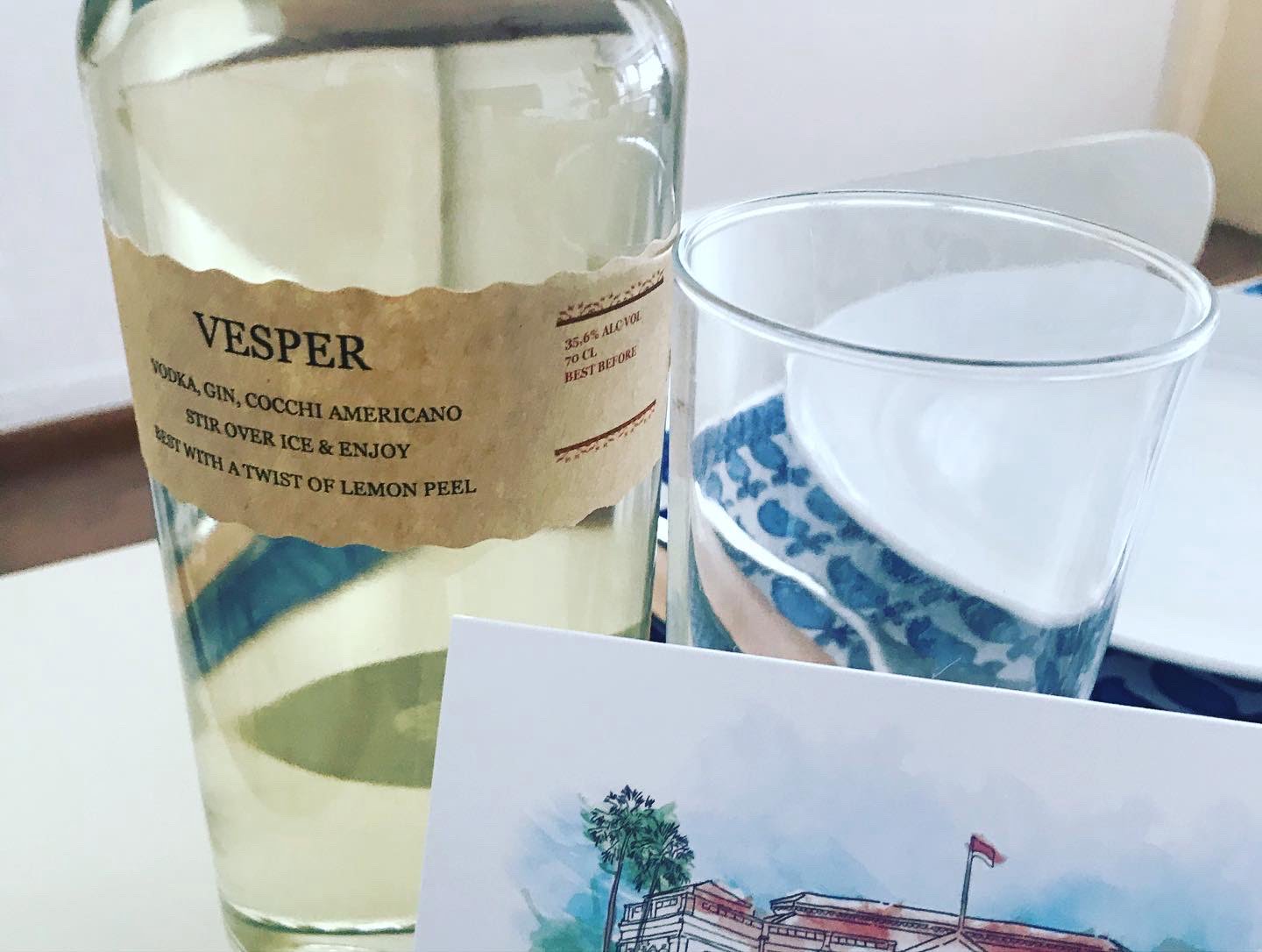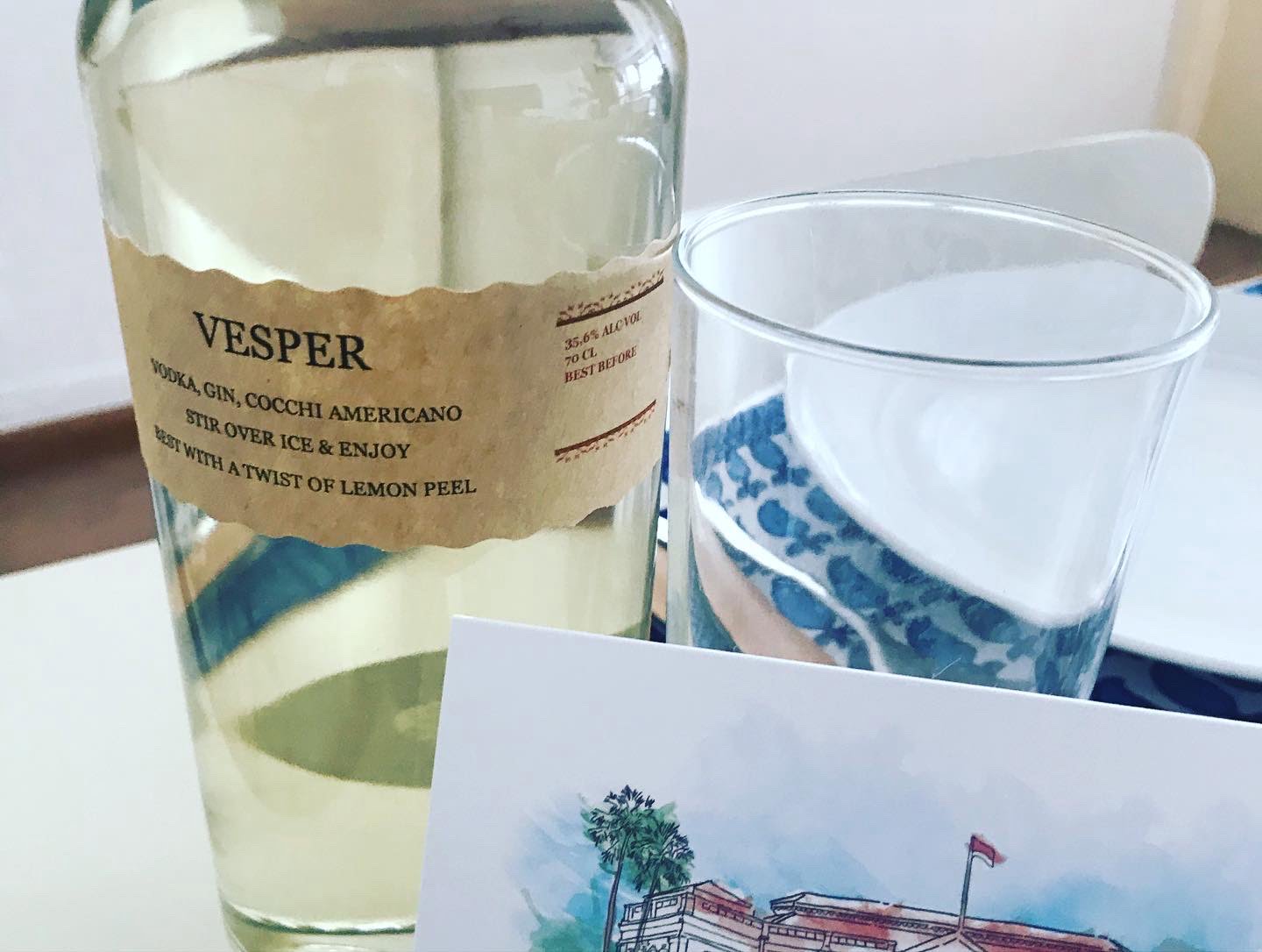 Verdict:
Delicious, creative and refined Chinese flavours that travelled very well. Highly recommended for a fun yum cha experience at home.
Order your Yum Cha feast or a Mother's Day set menu from Grab & Go