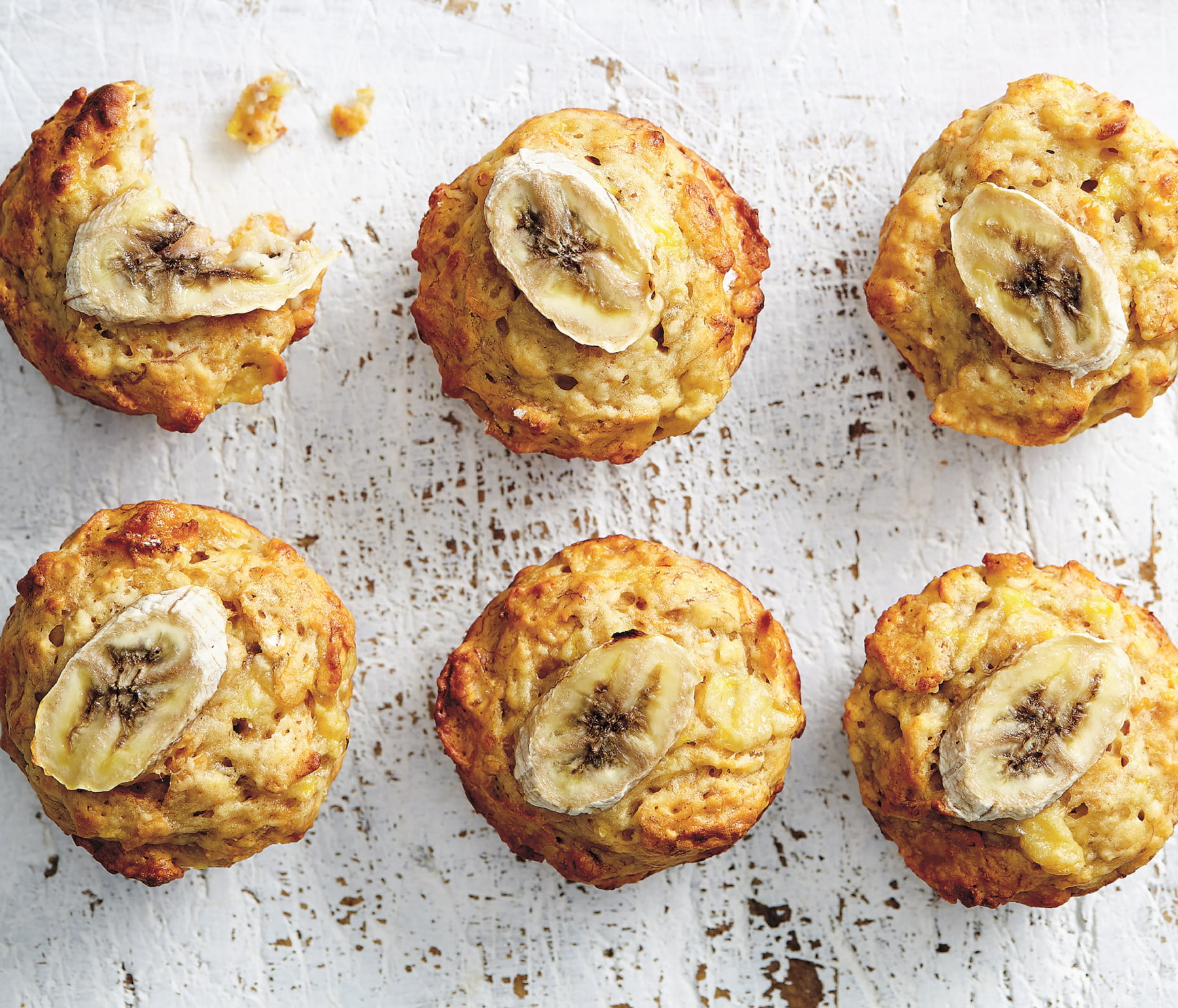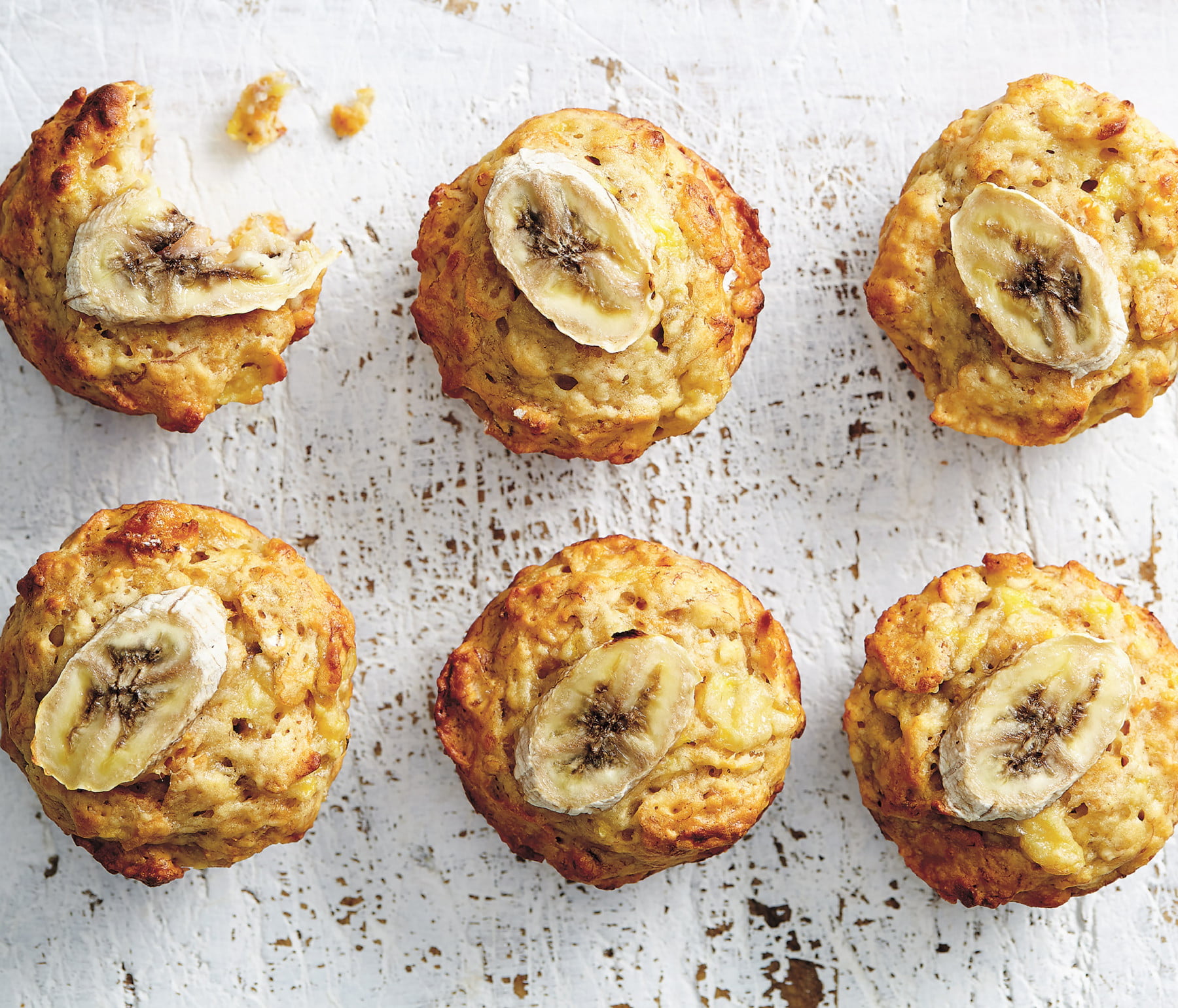 "I set myself a challenge to make breakfast cool again, but more importantly, I wanted to stop those overripe bananas in the fruit bowl going to waste. Cornflakes are one of the most iconic breakfast cereals, so I thought why not combine bananas and cornflakes in the form of a muffin? Not only do I get to use up those bananas, but I also create a breakfast that can be eaten on the run if need be. Who else can say they had banana and cornflakes in the car on their way to school?"
Ingredients (Makes 6)
Olive oil, for greasing
4 ripe bananas
½ cup self- raising flour
1 egg
tbsp honey, plus extra for drizzling
1 cup cornflakes (or oats or other cereal)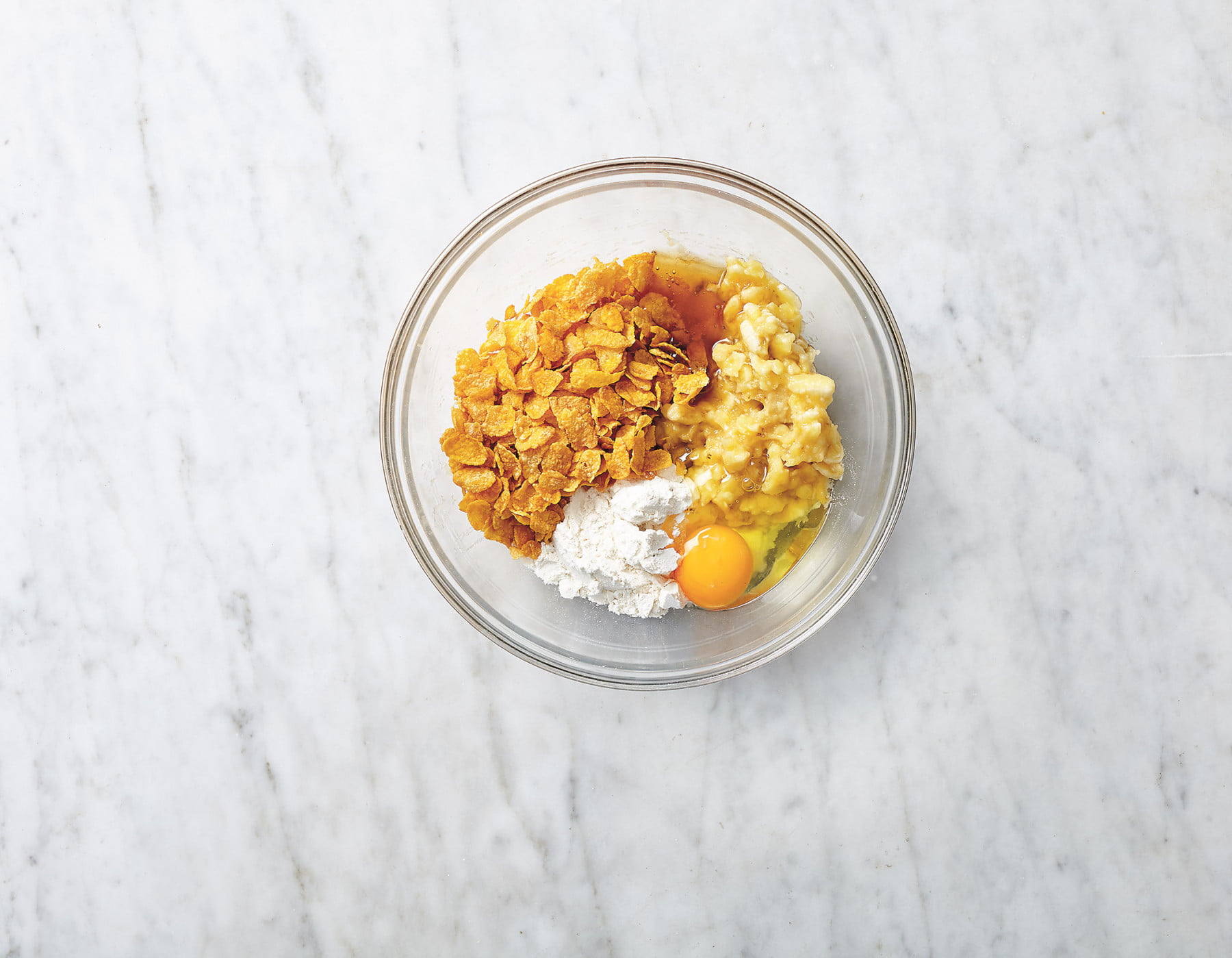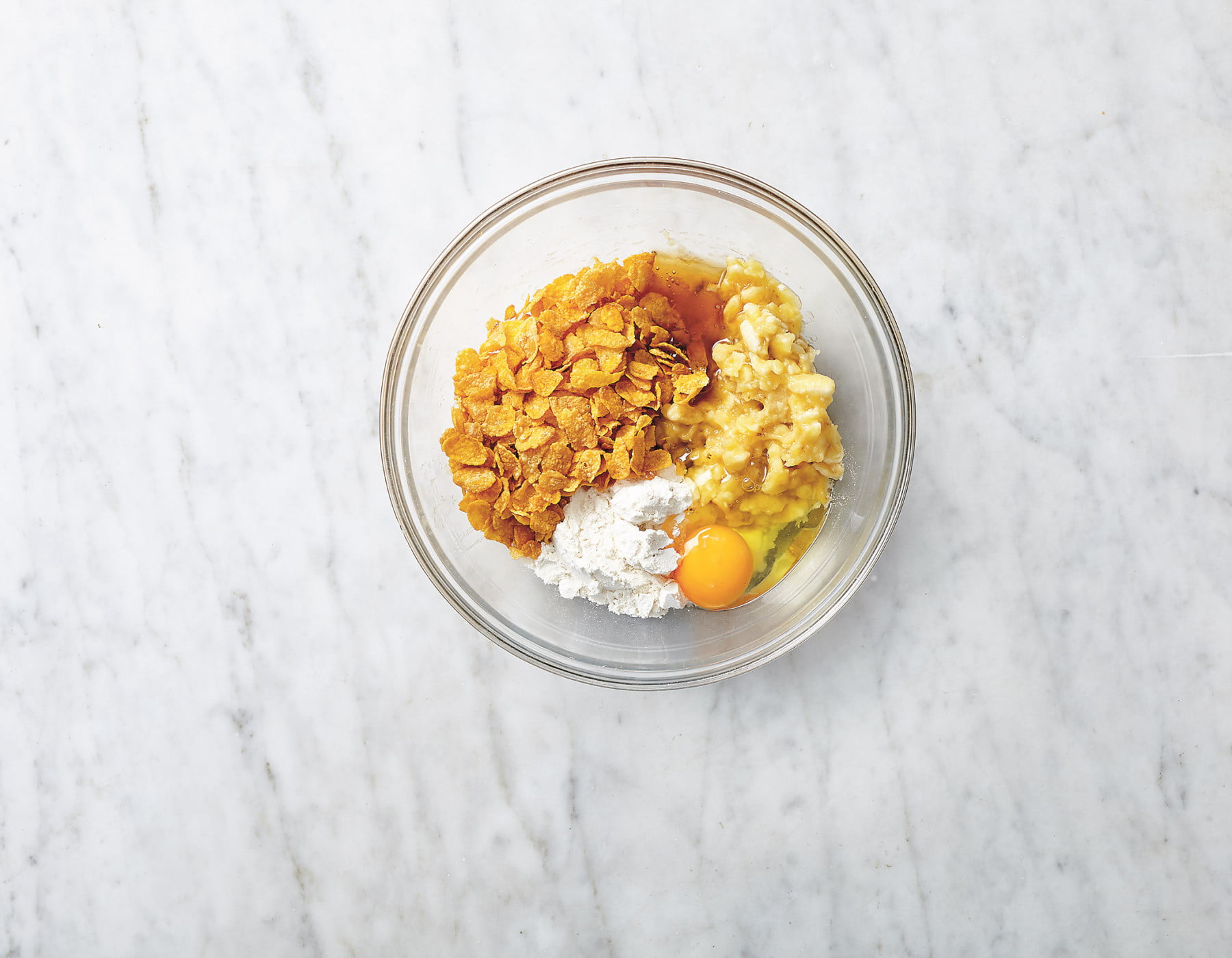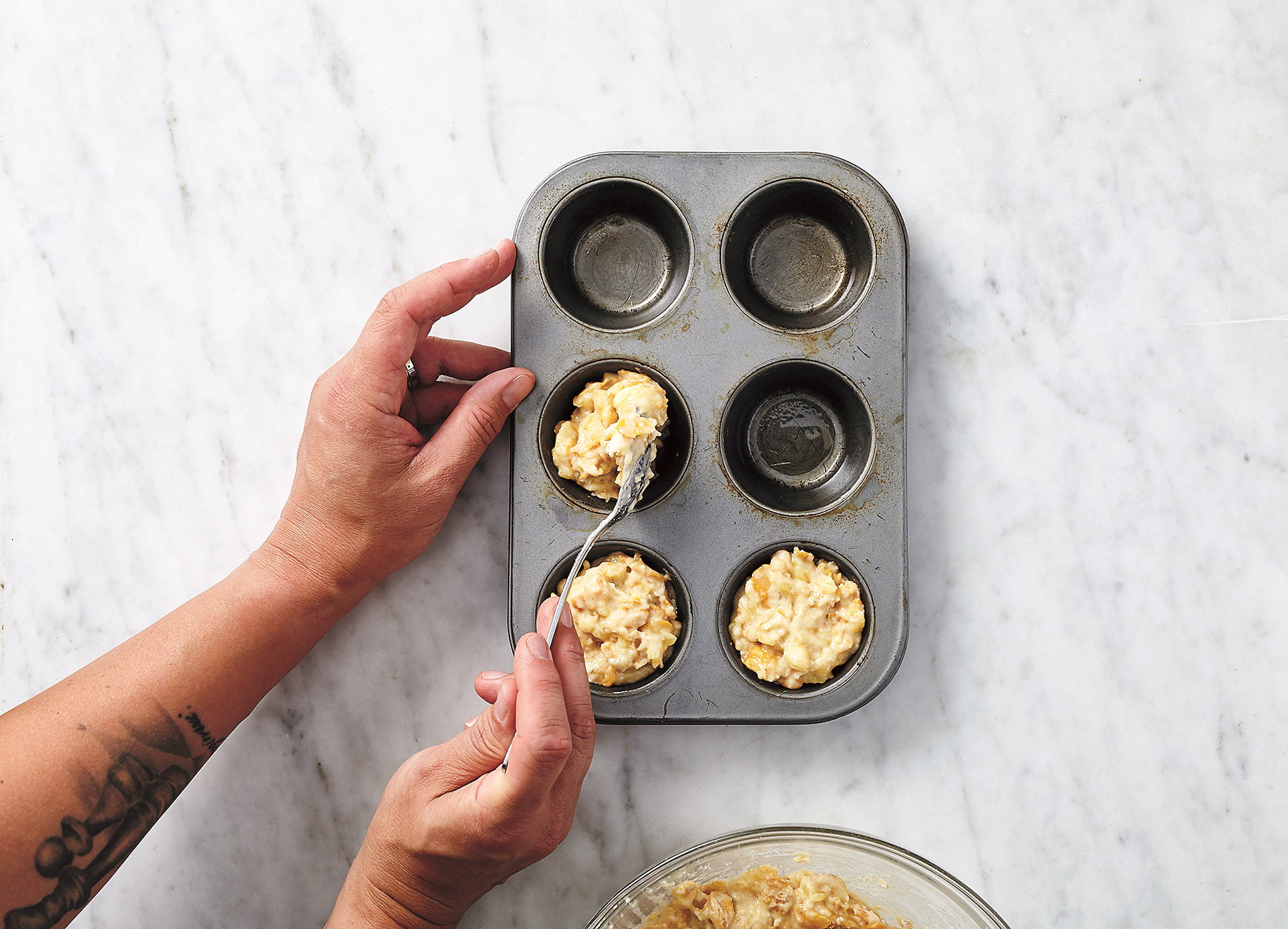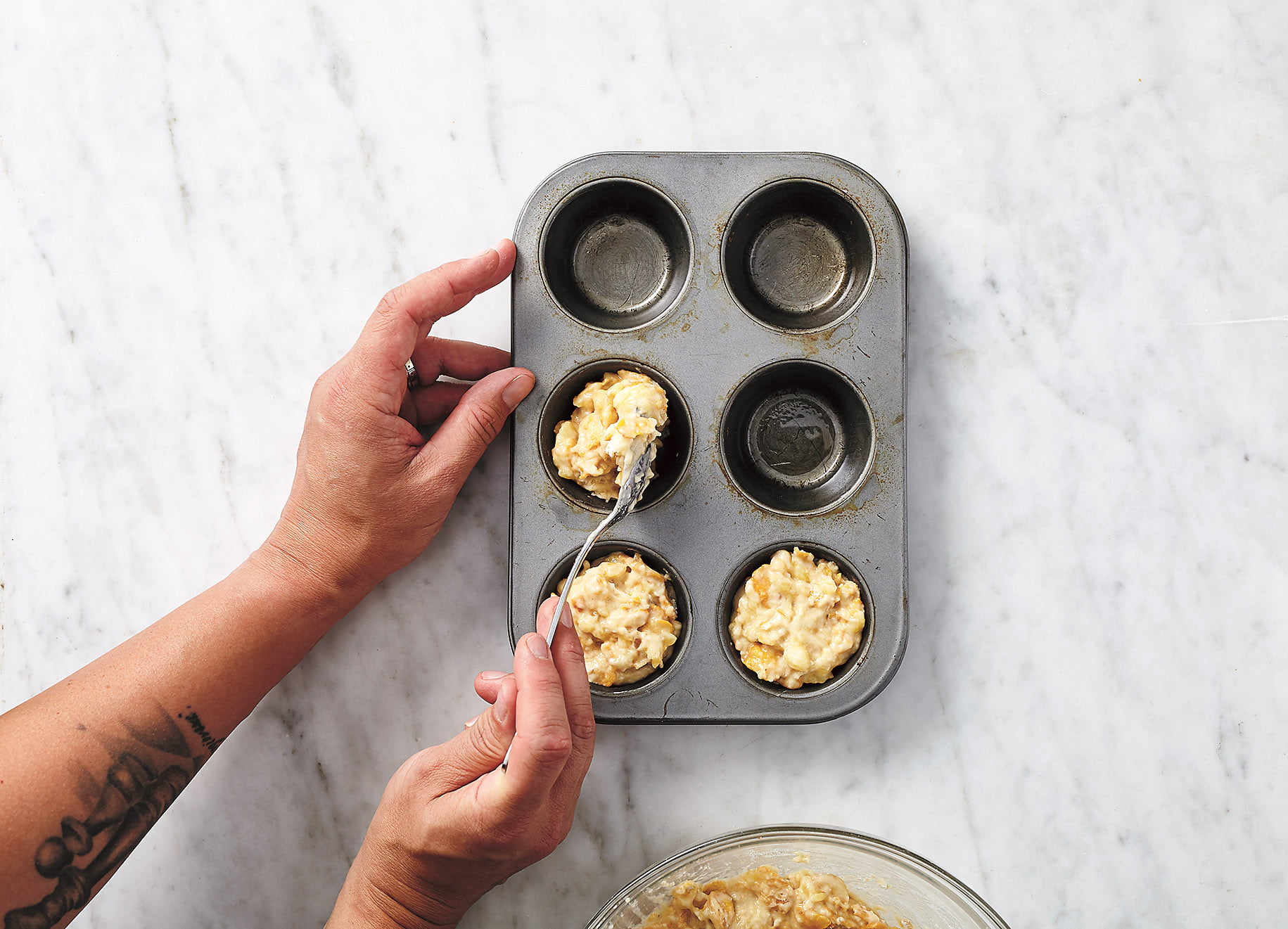 Method:
1. Preheat the oven to 170⁰C. Lightly grease a six-hole muffin tin. In a mixing bowl, use a fork to mash the three whole bananas until fairly smooth (a few lumps are okay).
2. Add the rest of the ingredients (except the sliced banana) and using the fork, mix everything together until nicely combined. My wife prefers to use a spatula for the mixing, but considering you've already dirtied a fork from mashing the bananas, I just use that instead, as it's less for me to wash up.
3. Spoon the mixture evenly into the prepared muffin holes until they are three-quarters full (remember the self-raising flour will make the muffins rise, so you don't want to fill them all the way to the top).
4. Arrange some of the sliced banana on top of the muffin batter. Drizzle some extra honey over the top and pop them in the over for 18-20 minutes. Once cooked, enjoy them warm or put them in an airtight container and store in the fridge for up to 4 days, or freezer for up to 3 months. To reheat, zap them in the microwave for 30 seconds.
TIP: Try using a handful of blueberries instead of bananas or, even better, try using both!
** Reprinted with permission from Lunchbox Express by George Georgievski, $24.99. Published by Plum. Photos by Georgia Gold. Buy it here