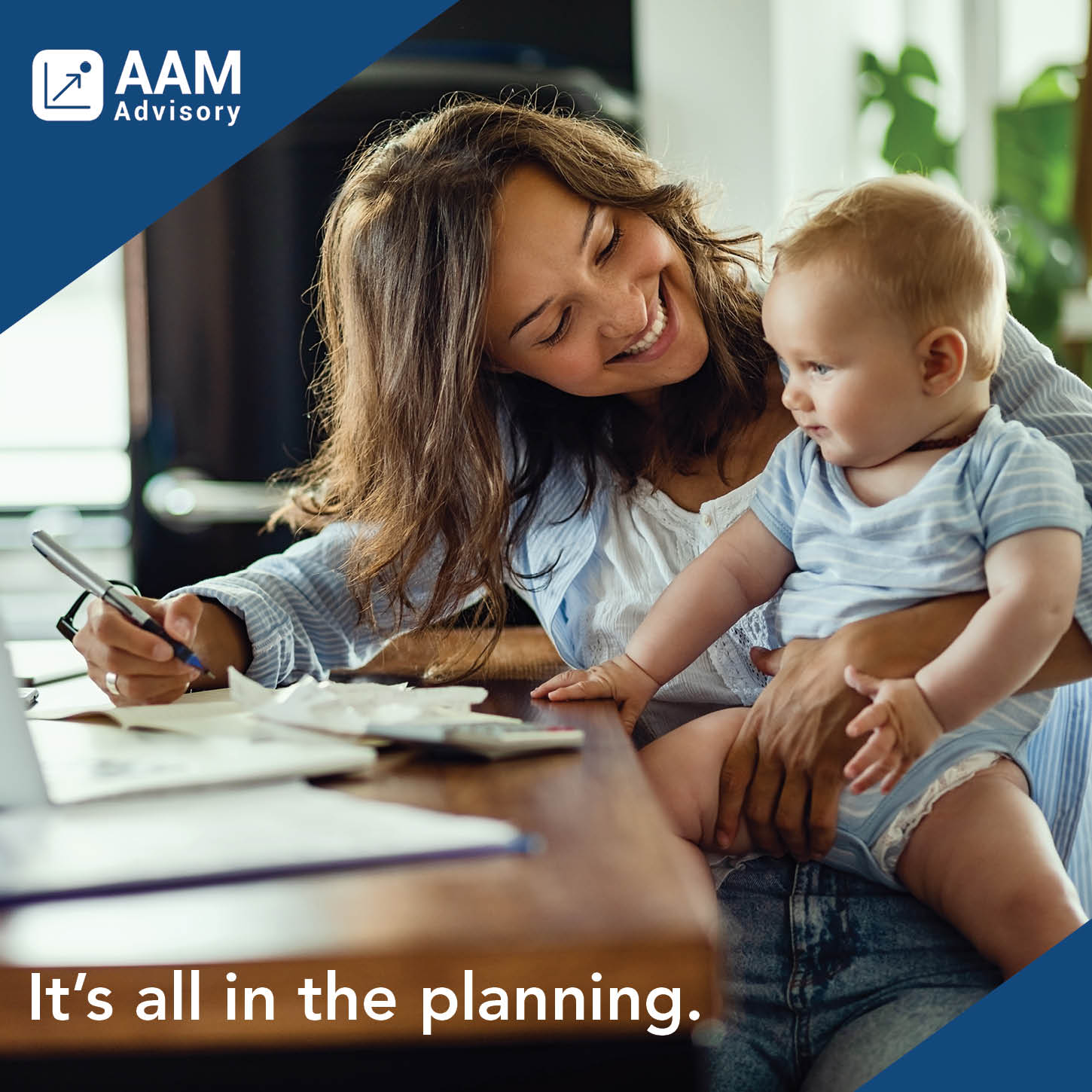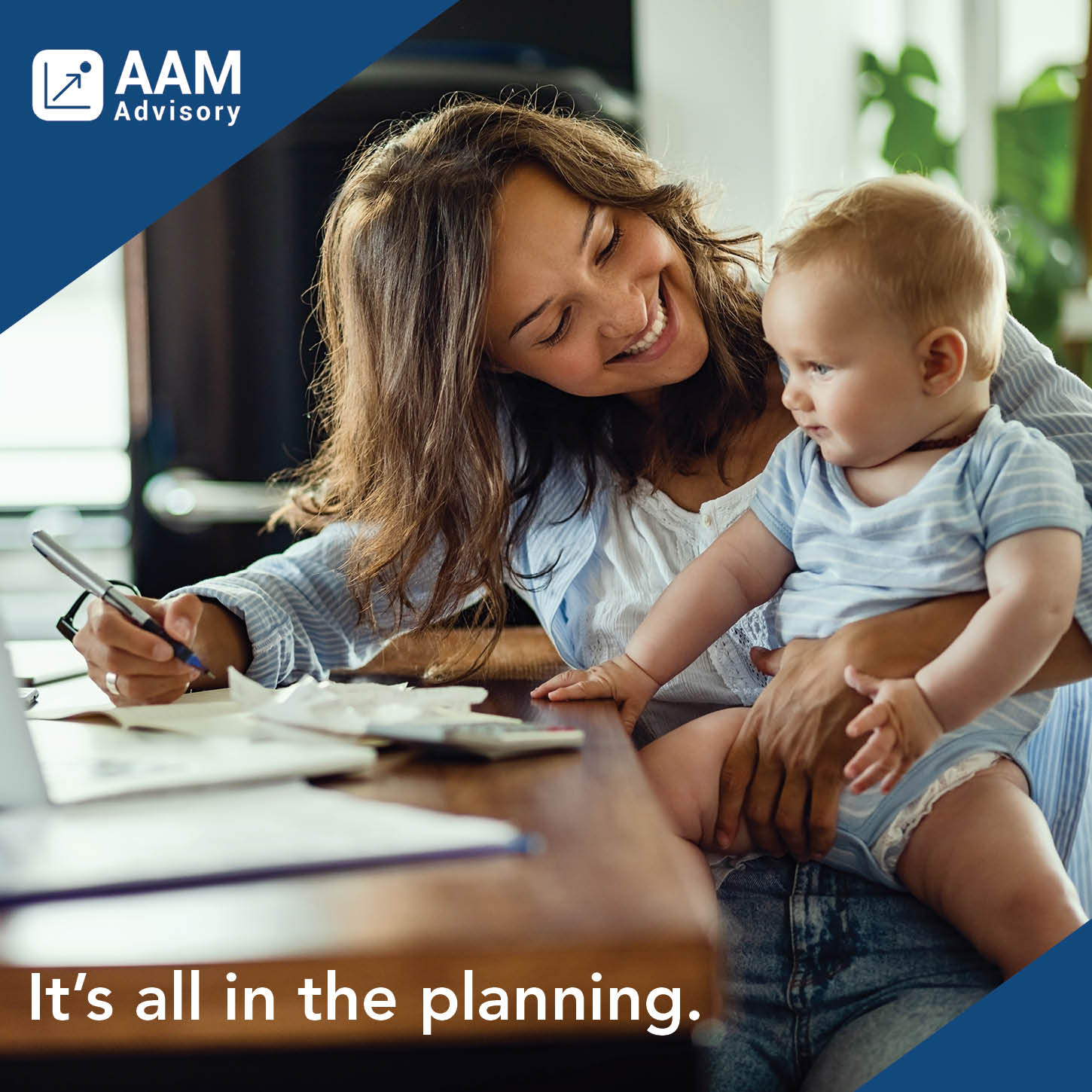 With more time on your hands, you might finally be getting around to those jobs on your 'to do list': taking up a new hobby or cleaning the cupboards, Marie Kondo style.  Perhaps you're taking time to review your budget and question what you spend your money on and whether some expenses could be put to better use. I was shocked at how much I spend on coffee – two take-away coffees a day, five days a week… a habit I've now stopped, saving myself over $200 a month.
As well as reviewing your daily budget, now is a good time to look at all your financial plans, benefitting both your financial and mental wellbeing. Financial wellbeing is about being secure and in control, knowing that you can pay the bills today, deal with the unexpected tomorrow, and ensure you're on track for a healthy financial future. Poor financial wellbeing has a knock-on effect on your mental, physical health, and relationships.
Now could be the perfect time to ensure you are on your way to financial wellbeing and have the following in place:
Emergency fund: Make sure you have an adequate financial safety net for those unexpected costs that can come along without warning.
Insurance: Ensure you and your family are protected in the event of ill health or death. Regularly reviewing your level of life insurance cover is important, particularly when there is a change in your circumstances, such as a house purchase, or adding to your family.
Critical illness: Having the right cover in place reduces your financial burden if you are diagnosed with a critical illnesses or disability.
Estate planning
When your family is everything to you, protecting and providing for your dependents after you are gone is bound to be a priority. But it can be complicated to make sure that your wishes are followed. This requires timely and proper estate planning with the help of experts to get it right.
Additionally, as an expatriate and a parent, it is essential to nominate a temporary guardian. If you don't, the Singapore authorities have a duty to take children into social care from day one if something happens to both parents. Your children will remain there until a legal guardian arrives in Singapore and is approved by the Courts.
As it's likely your nominated legal guardians, named in your will, do not live in Singapore, a delay will occur until they arrive in the country and are able to take up their responsibility. Temporary Guardianship will ensure that your children can remain in the care of someone they know and trust until their legal guardian can take over.
Temporary Guardians are usually close neighbours or friends and can be nominated by way of a simple signed authority, a copy of which should be left with the nominated temporary guardian.
The current COVID-19 crisis was unforeseen, and you couldn't plan for it until it had already happened. You can however plan ahead to ensure that you and your family's protection needs are covered.
If you would like to arrange a call to discuss your protection needs with one of our AAM Wealth Managers, email Audrey: audrey.mitchell@aam-advisory.com
** This article is intended for general circulation and information purposes only.  It may not be published, circulated, reproduced or distributed in whole or part to any other person without prior consent of AAM.  This article should not be construed as an offer, solicitation of an offer, a recommendation or provision of financial advice.  The information does not take into account the specific investment objectives, financial situation or particular needs of any person. Advice should be sought from a licensed financial adviser before making any decisions.  Whilst we have taken all reasonable care to ensure that the information contained in this article is not untrue or misleading at the time of publication, we cannot guarantee its accuracy or completeness.  Any opinion or estimate contained in this article is subject to change without notice. AAM advisory Pte Ltd is licensed by the Monetary Authority of Singapore, FA Licence no 100032.