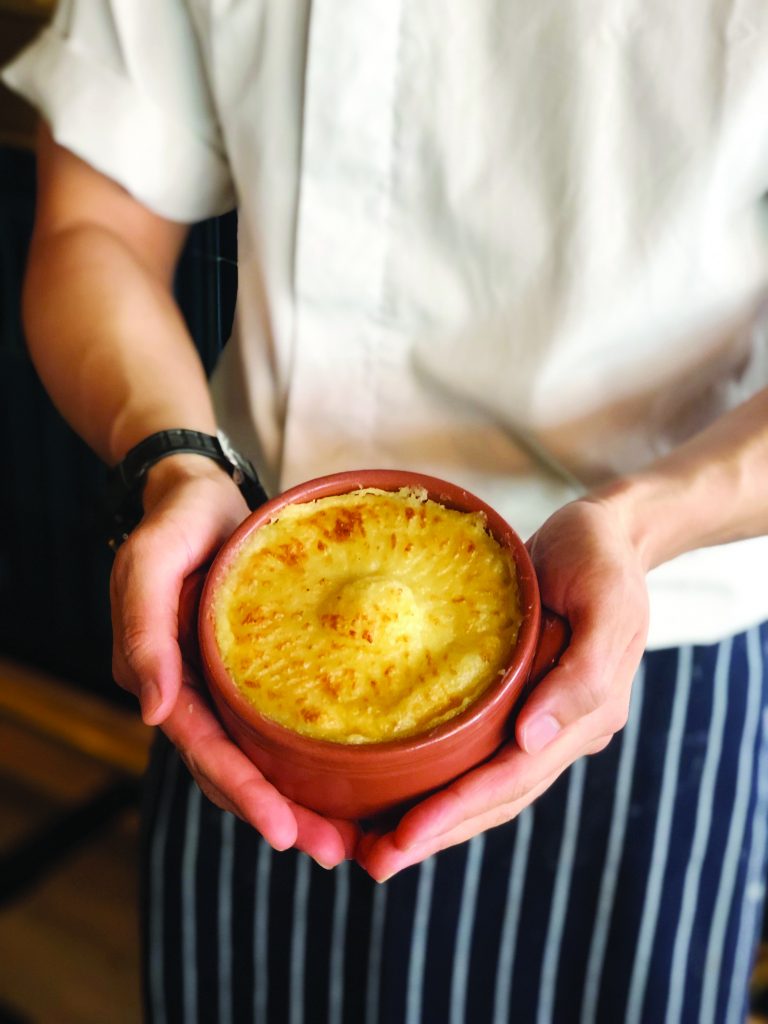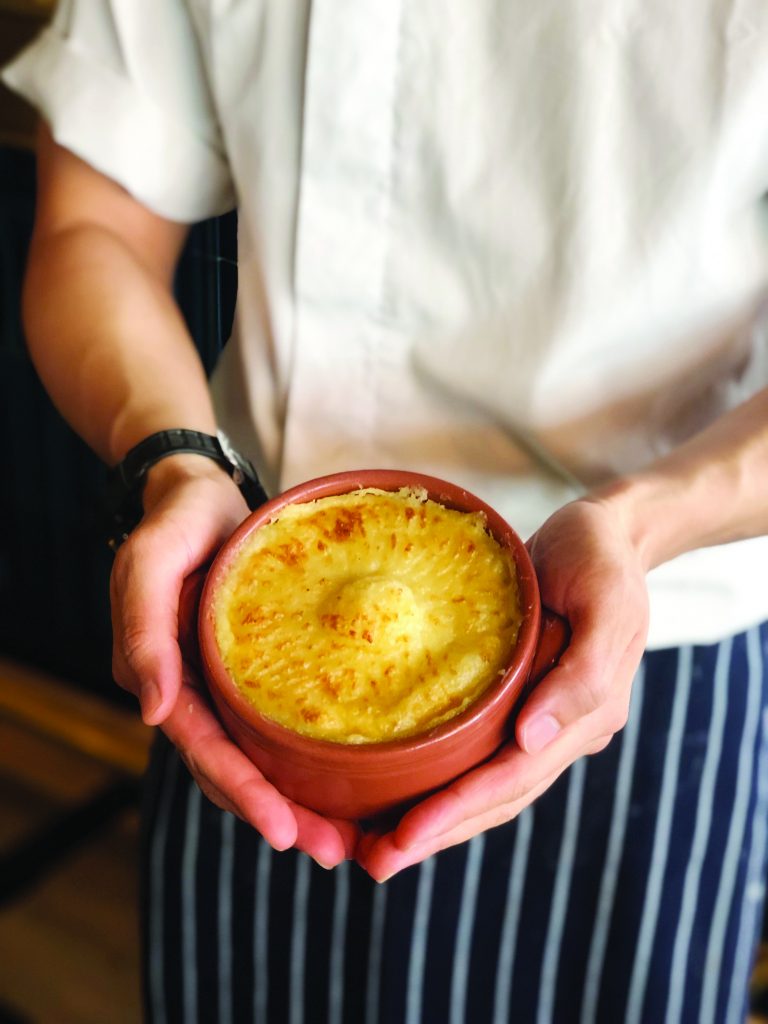 Serves 4
Ingredients for the fish mix
500 gms Salmon fillet, skin-on and 300 gms Sea bass fillet, skin-on

1 bay leaf

2 ½  cups whole-fat milk

1 tsp. whole black peppercorns

1 sprig thyme

1 shallot, peeled and diced
Ingredients for the mash
700 gms russet potatoes, skin-off, washed and cut into halves or quarters

50 gms unsalted butter

5 tbsps. whole-fat milk

Sea salt and white pepper to taste
Ingredients for béchamel sauce
3 tbsp. plain flour

50 gms unsalted butter

75 gms cheddar cheese, grated

1 cup assorted frozen vegetables (carrots, peas, corn)

1 tbsp. chopped parsley

2 hard-boiled eggs, peeled and sliced into rings
Mash
Place potatoes in a pan of salted water and cook from cold till tender. 

Drain the potatoes well, place back in the pan and keep warm.

Season the mash, add in the butter and milk gradually till the mash is smooth.

Keep warm, set aside and preheat your oven to 170 degrees celsius.
Fish mix
Put the fish in a large pan and add the milk, bay leaf, peppercorns, thyme and shallot. 

Bring to a boil, then simmer gently for 6 minutes till the fish is cooked.

Remove fish from the pan, strain the remaining ingredients and reserve the poaching liquid. 

Boil some water and pour it over the peas, corn kernels and carrots. Drain after 2 minutes.
Béchamel sauce
Melt 50gms butter in a pan and mix in the flour, stir continuously till the paste is golden.

Gradually whisk in the reserved poaching liquid, allowing the sauce to boil for 2 minutes.

Reduce the heat to medium, add in 50gms cheddar cheese, blanched vegetables and mix well.

Remove from the heat and stir in the parsley.
Assembly of the dish
Discard the skin and flake the fish in an ovenproof dish or 4 individual dishes.

Pour the béchamel sauce over the fish and place the sliced eggs on the sauce.

Spread the mash on top of the eggs, even out the edges with a fork, and sprinkle the remaining cheese over. 
Bake for 15 minutes till mash is golden. Rest for 5 minutes and serve warm. 
jamiesitalian.sg