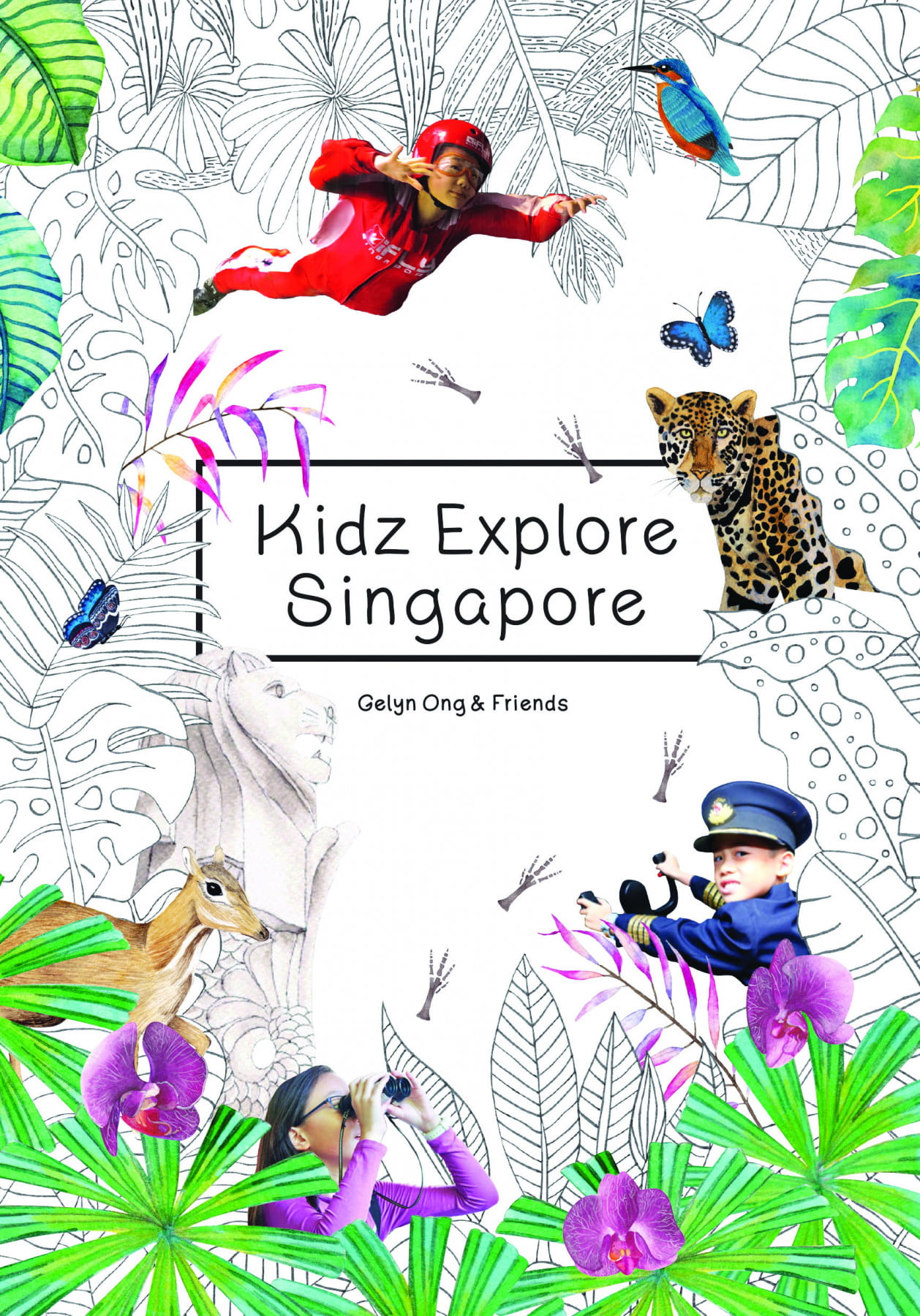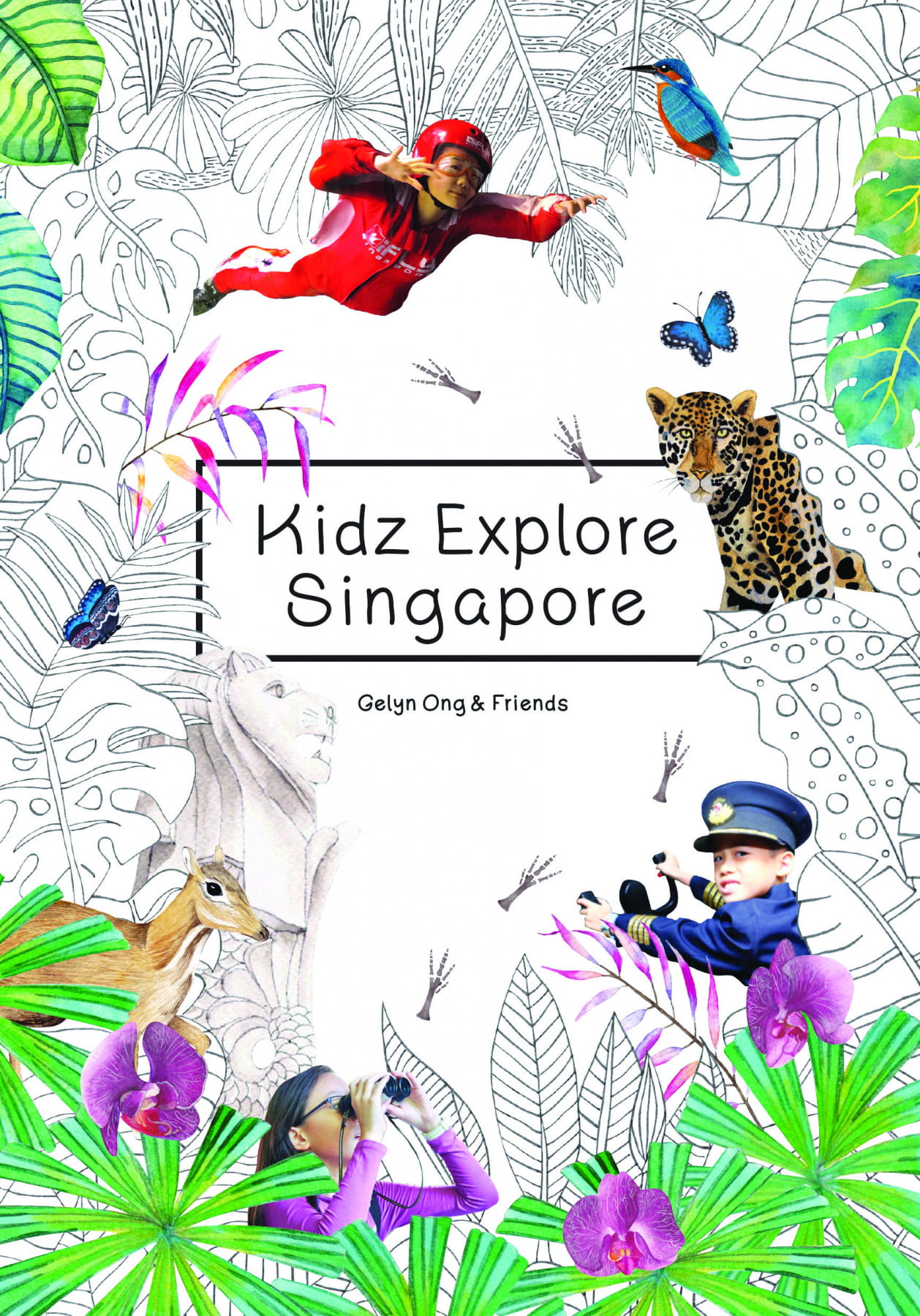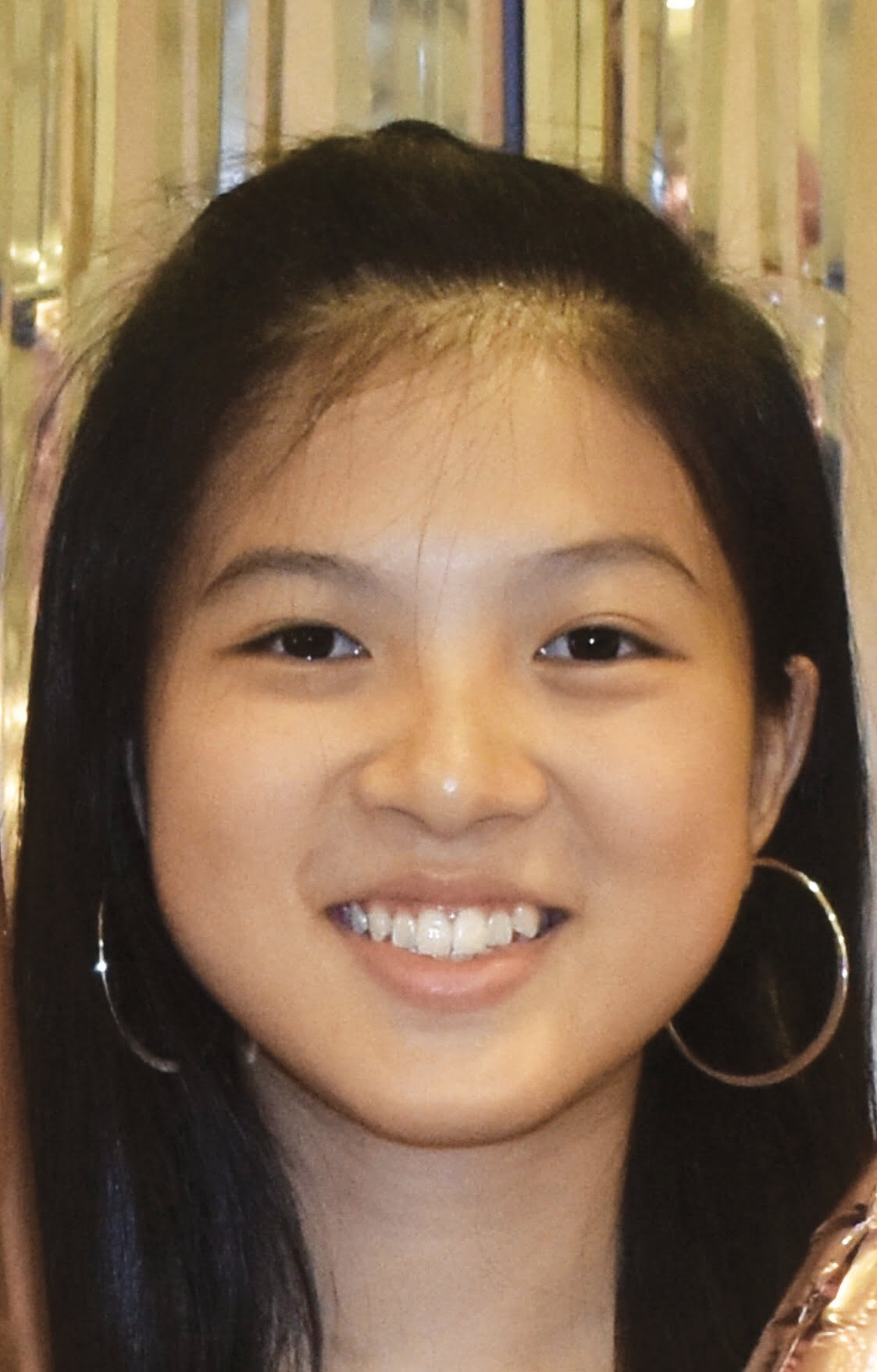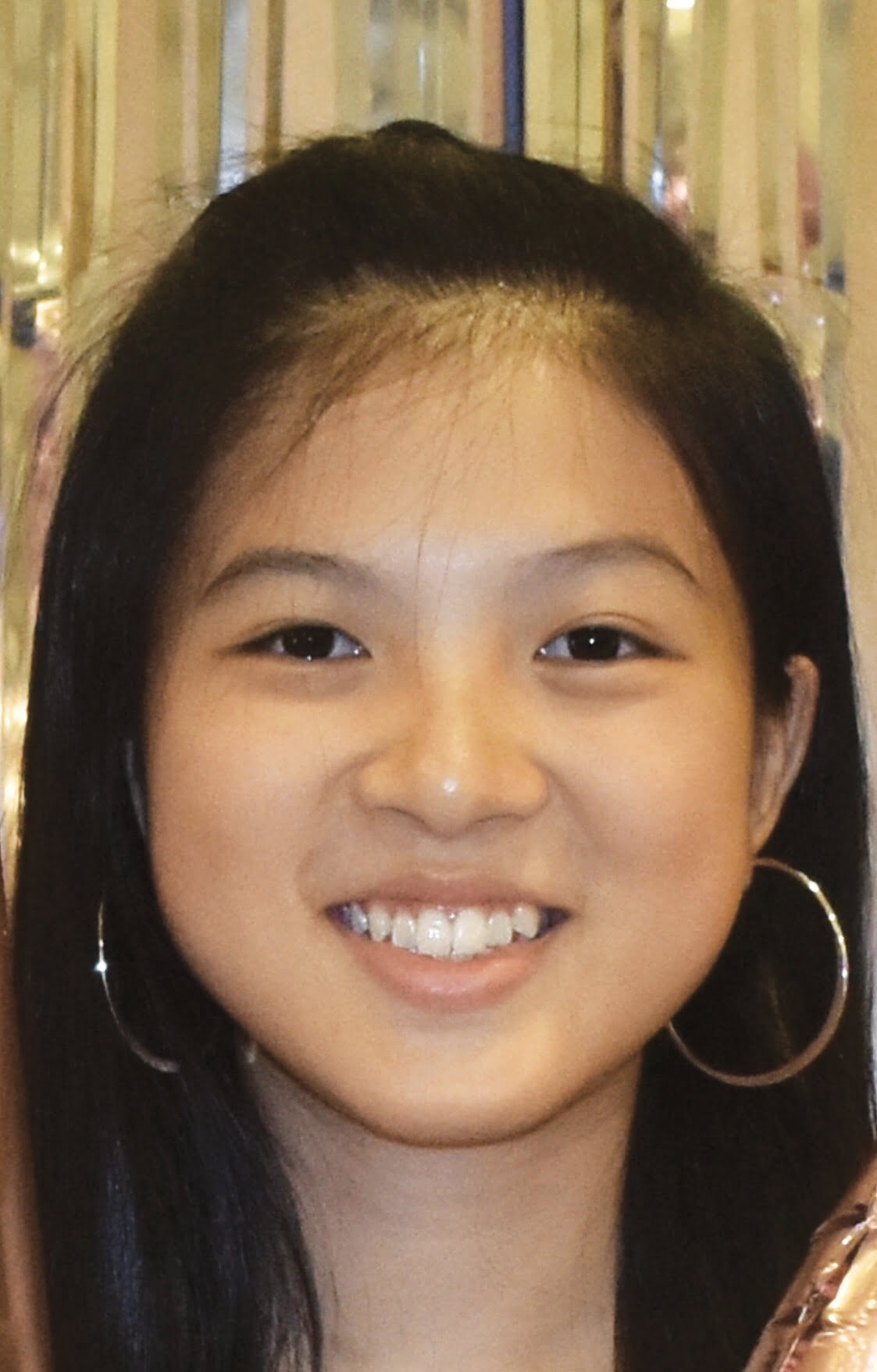 How long have you been an artist?
I've been involved with art since I was five years old. I love it because I feel very happy and free when I draw and paint. To be able to use my artworks to help the less fortunate, especially children, is the icing on the cake. Each time I embark on an art project, I think of the potential impact it may have on someone who doesn't have the opportunities I do.
What books have you published?
The first book I published and illustrated was The Forest Fable when I was eight. I aimed to teach children about the need to save our ailing planet, and to understand the effects of deforestation. My second book is Kidz Explore Singapore. There are many travel guidebooks written by adults for kids – this one is written by kids, for kids and it features honest reviews of places they're interested in.
How did you get the idea?
The initial spark was in 2015, the year Singapore's founding Prime Minister, Lee Kuan Yew, passed away. I was proud of what he'd done to make Singapore an interesting place to grow up, so I wanted to do my little bit for the country. After a few brain storming sessions with my parents, I decided to do a travel book about Singapore for kids, so that more visitors want to bring their kids to visit.
How did you choose the child reviewers?
The kids were aged between six and 12, and were a mix of my close friends, classmates, and my two sisters, Giselle and Gelise. The kids could choose the places to visit, based on their individual preferences for outdoor, indoor, adventure, arts, etc.
What was your job as Team Leader?
I organised the various teams, liaised with the establishments on the review dates, monitored their review progress, and eventually got the editor to review the articles. I also illustrated the whole book, except the birds for the review of the Jurong Bird Park, which were illustrated by my younger sister Giselle.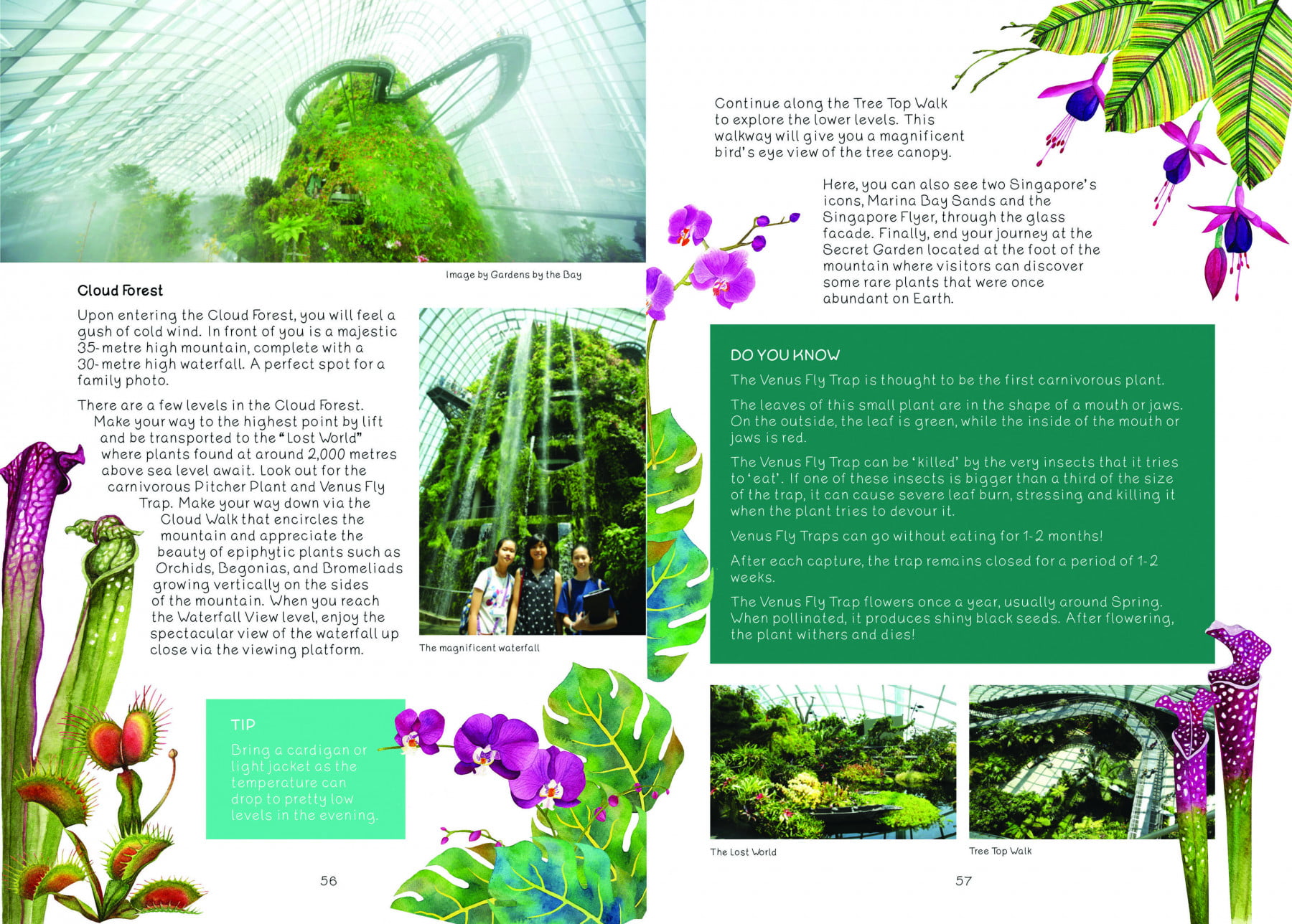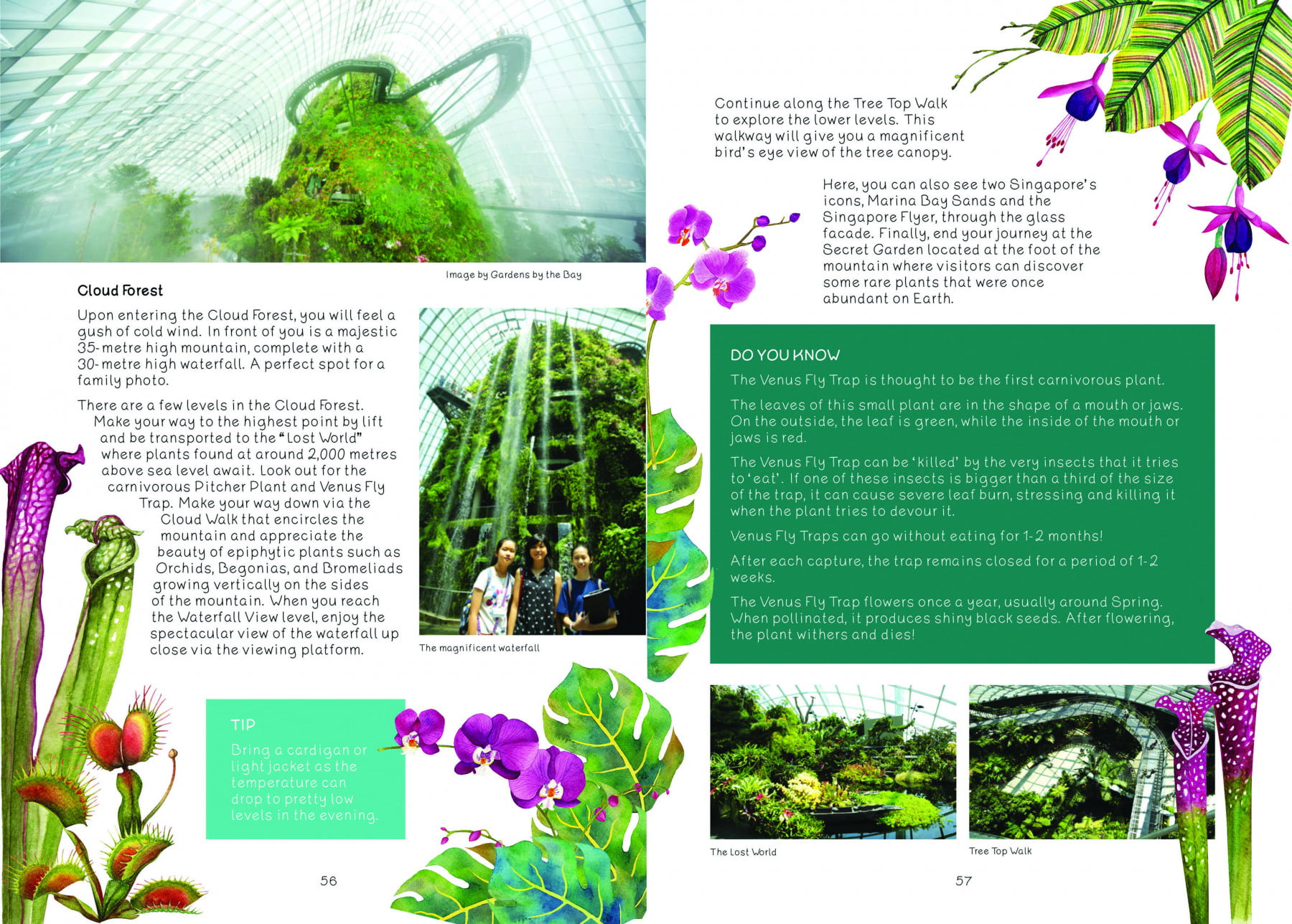 How did you find the process of publishing it?
It was fun because I got to visit many places of interest with my friends and sisters. However, it was stressful when I had to complete the illustrations while balancing my time for school, studies and other extra-curricular activities.
Tell us about your charity work?
I've been involved with charity work since I was five. I started by donating my artworks to charity auctions. The full proceeds were then donated to various charities, usually those for children. I love to work with Make-A-Wish Foundation Singapore. It grants life-changing wishes for children with critical illnesses. I was fortunate to be involved in a wish granting team helping to organise an activity for a child beneficiary. It was heart-warming to see her smiles and happiness, despite all the challenges and the pain that she was experiencing from her illness. To-date, from the sale of my artworks and books, I've donated more than US$600,000 to various charities.
What are you working on now?
This year I'm collaborating with an international brand handbag company to design a range of animal-themed bags. The net sale proceeds will be donated to a charity that supports children from underprivileged families so that they can pursue their interest in arts.
3 TIPS FOR GETTING THE MOST OUT OF SINGAPORE:
1. If you are coming from a country with cold and temperate weather, please be prepared for Singapore's hot and humid weather. Wear light and comfortable clothes. Remember to drink plenty of water while you are here.
2. Plan your trip so that you visit places that are close to each other or at least in the same part of Singapore to save on travel time.
3. Public transport (trains, taxis and buses) is easily accessible and relatively cheap. Don't hesitate to stop and ask a local for directions. Most Singaporeans are friendly and may give you useful tips, like locally recommended places to have a good meal.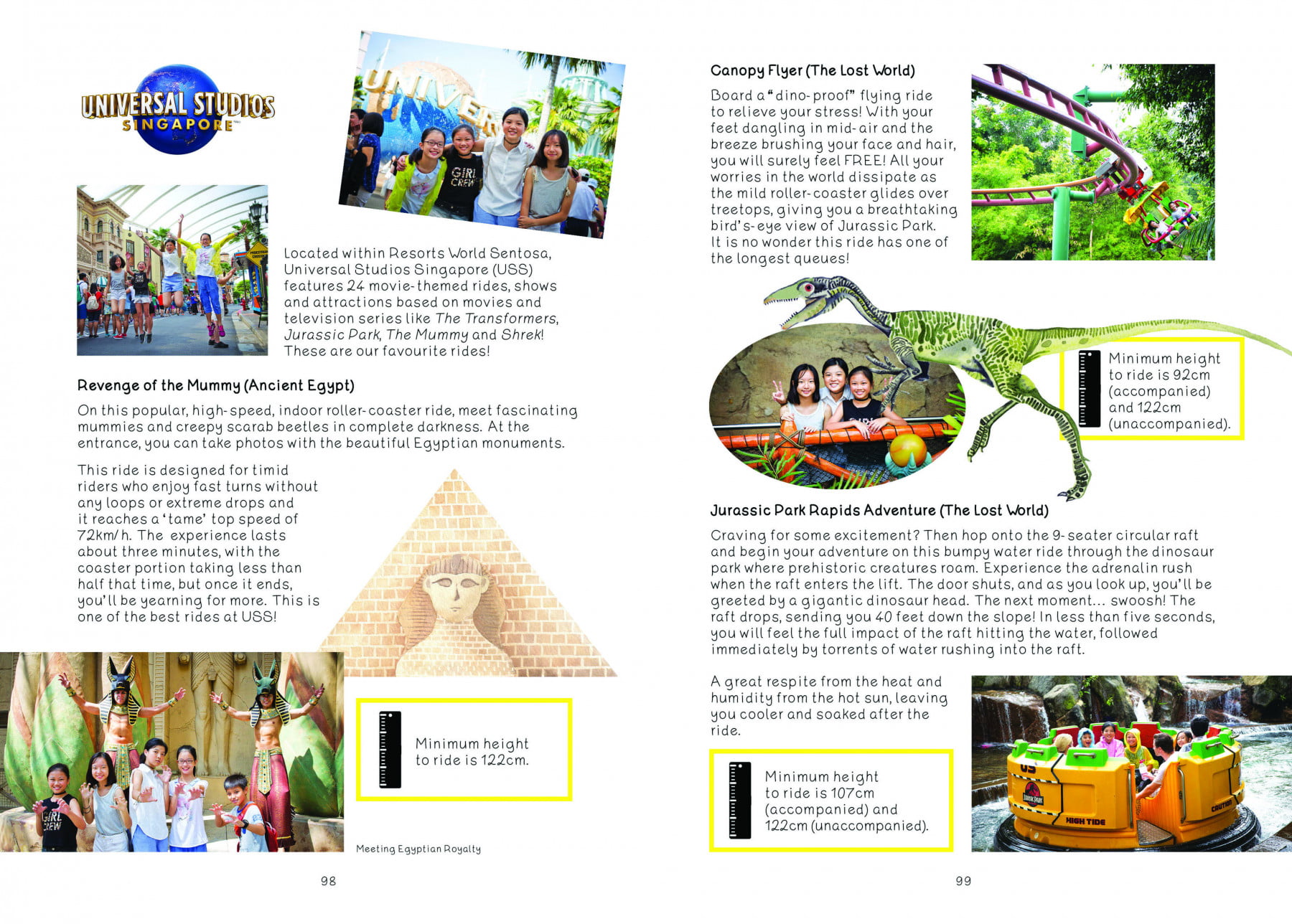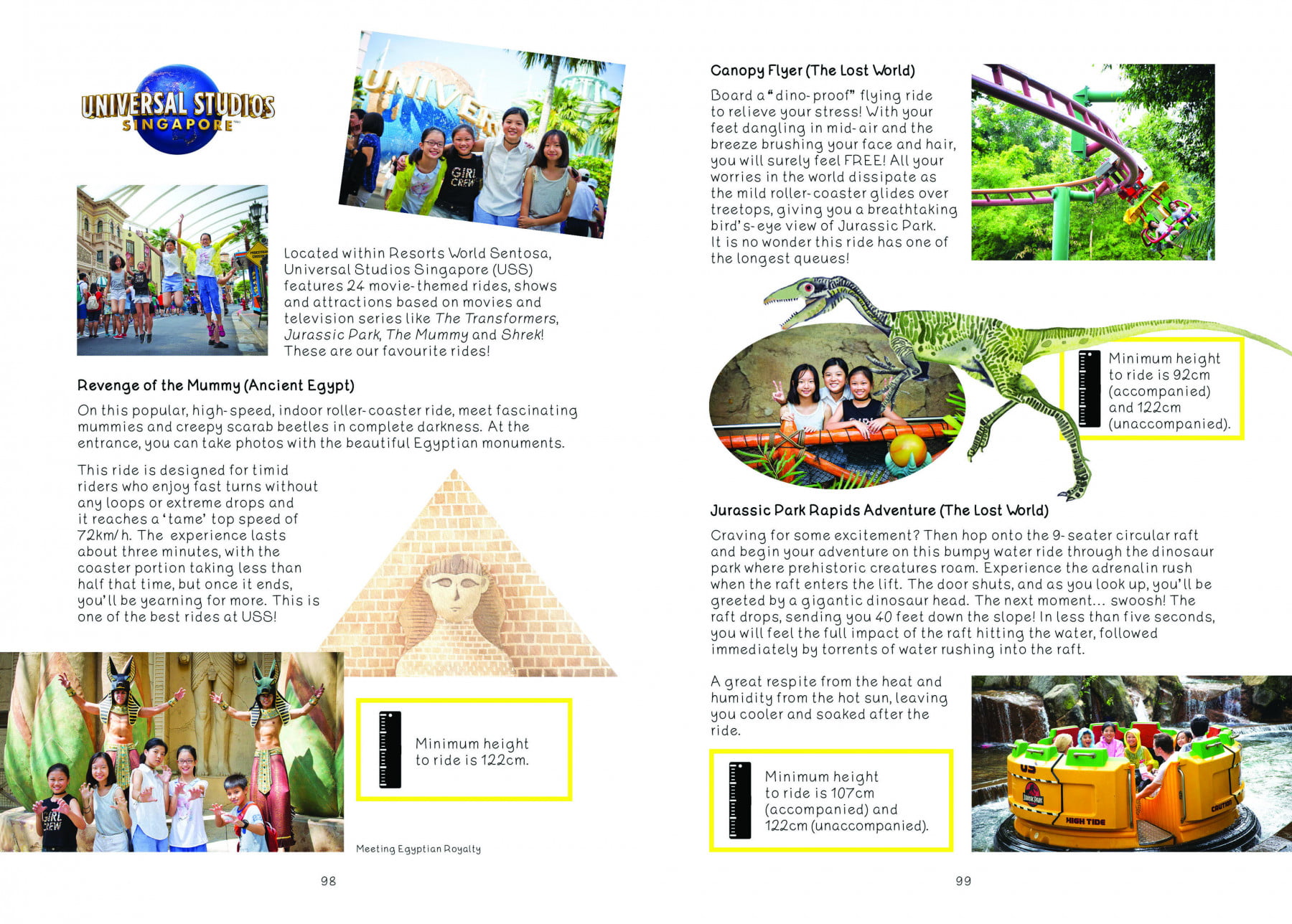 SINGAPORE FAVES:
Universal Studios Singapore! I love that this theme park has numerous rides that are suitable for all ages.
Singapore Zoo (with River Safari and Night Safari). You can do a "day and night" visit to these two world-class parks that are next to each other.
Art Science Museum. This is an awesome, futuristic place where you can experience art, science and magic through a collection of digital, interactive installations.