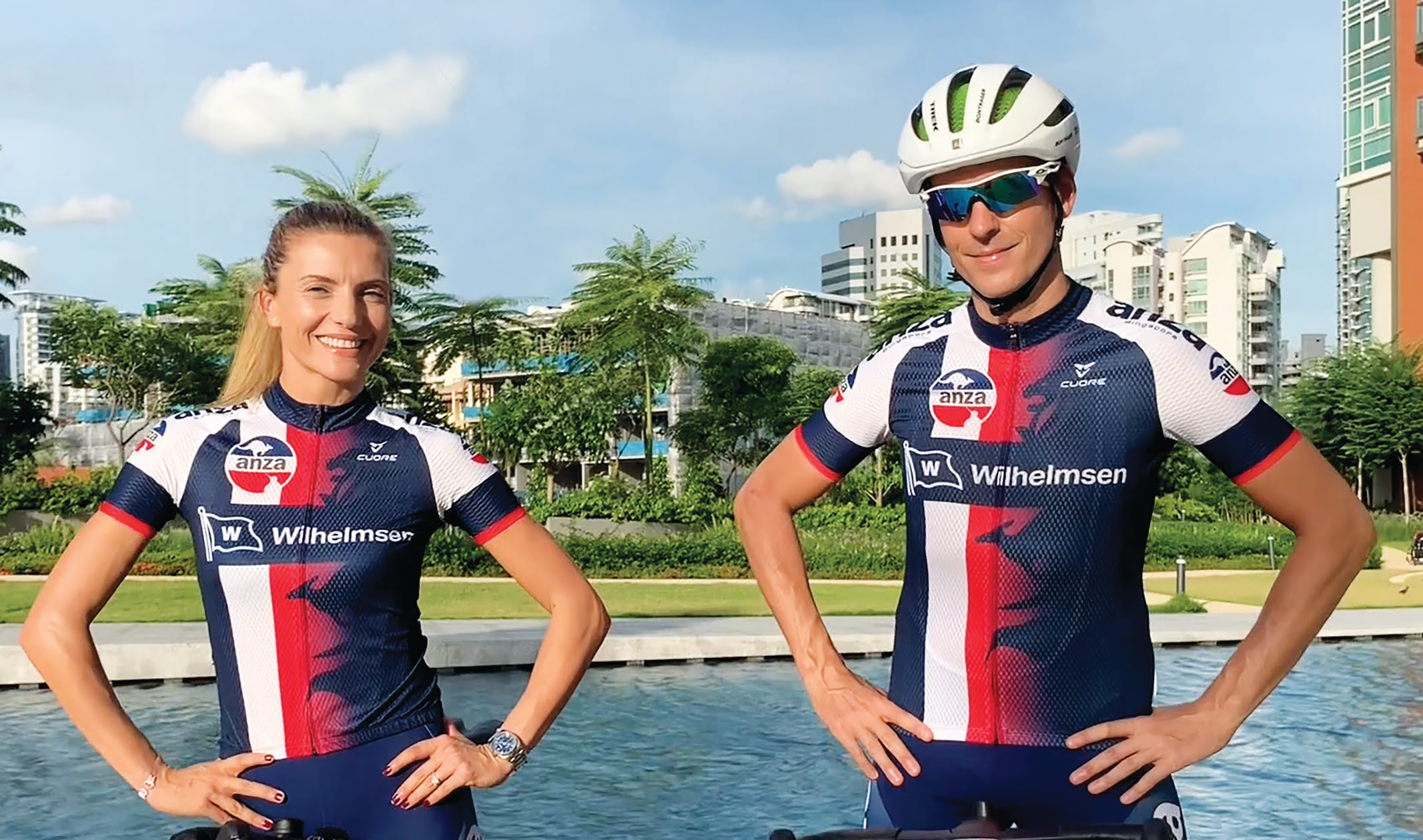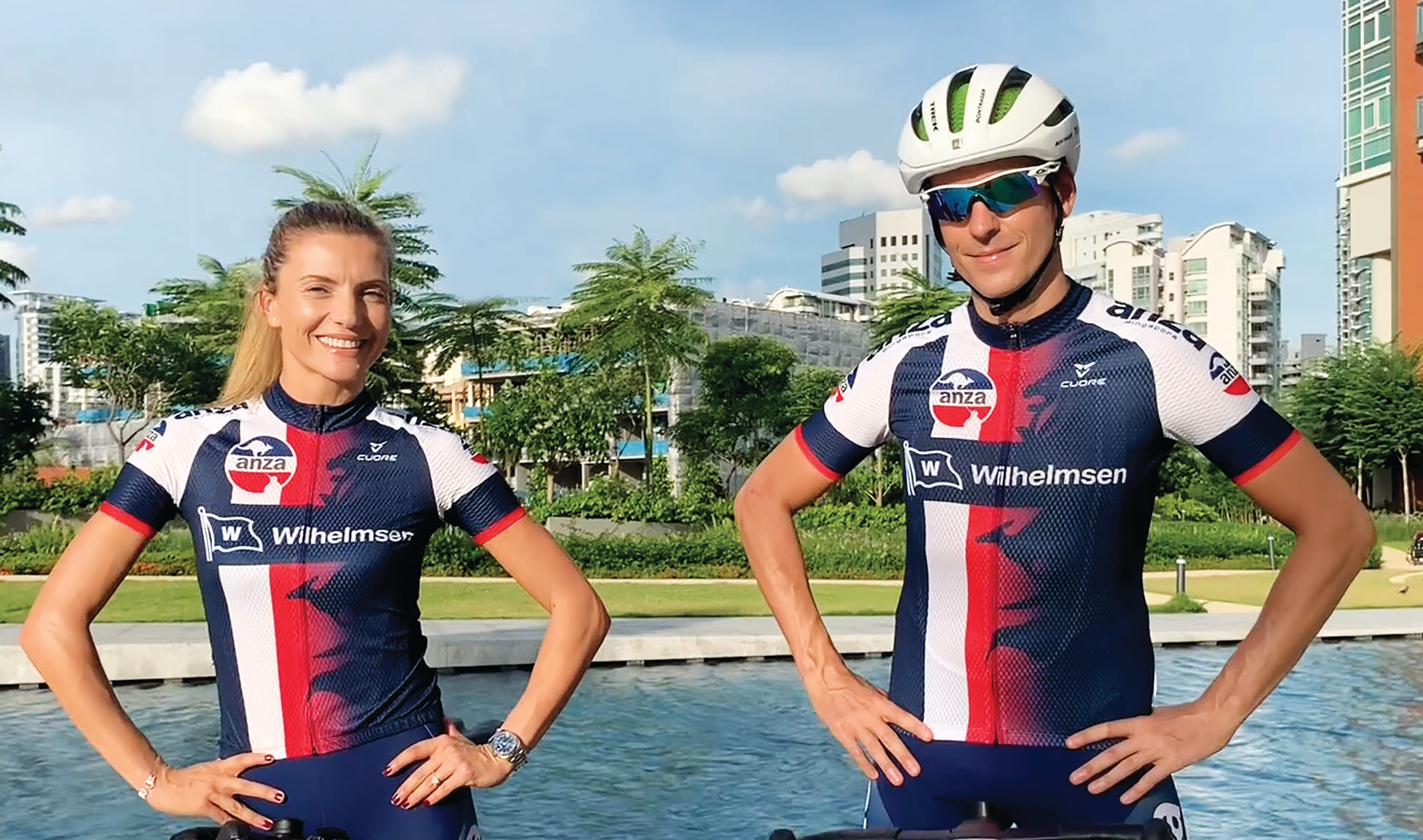 Ordinarily, one of the biggest and best attended events of the year, ANZA Cycling's Kit Launch was due to take place at the beautiful restaurant, The Mason's Table, run by longterm ANZA Cycling sponsor, Jaxs Bistro in late April. The event usually coincides with members bound for the Tour of Friendship, a popular stage race that takes place in Thailand each May.
As the new kit design was determined and locked-in well in advance with the design team from manufacturer Cuore, the Cycling Committee was satisfied that everything was going swimmingly. Production was scheduled for the Guangzho plant's re-opening, immediately following the annual Lunar New Year holiday, so everything looked set for a well-oiled, on-time event. Well, we had a slight hiccup, with pretty much the whole world going slightly skewwhiff, right at that moment! Committee discussion turned to whether any product could be manufactured out of that part of China at that time, then to alternate possibilities for a launch, taking into consideration the rapidly changing social distancing requirements and restrictions on gatherings. We even wondered whether anyone would be interested in purchasing the new kit, given the options for outdoor exercise had been severely impacted and were becoming more and more restrictive, almost daily. So many questions and considerations!
But forge ahead, we did! Not being aware of anyone ever having said; "I've got far too much stylish cycling kit!", the team hunkered down to ensure our kit production was booked first in line once the plant was able to re-open. With special thanks to our Cuore Sales Rep, Yann Kai Oh, this happened relatively promptly, and the shipment arrived only a couple of weeks later than it was originally scheduled. Yann Kai even came up with a fabulous custom ANZA face mask that could be included in the order.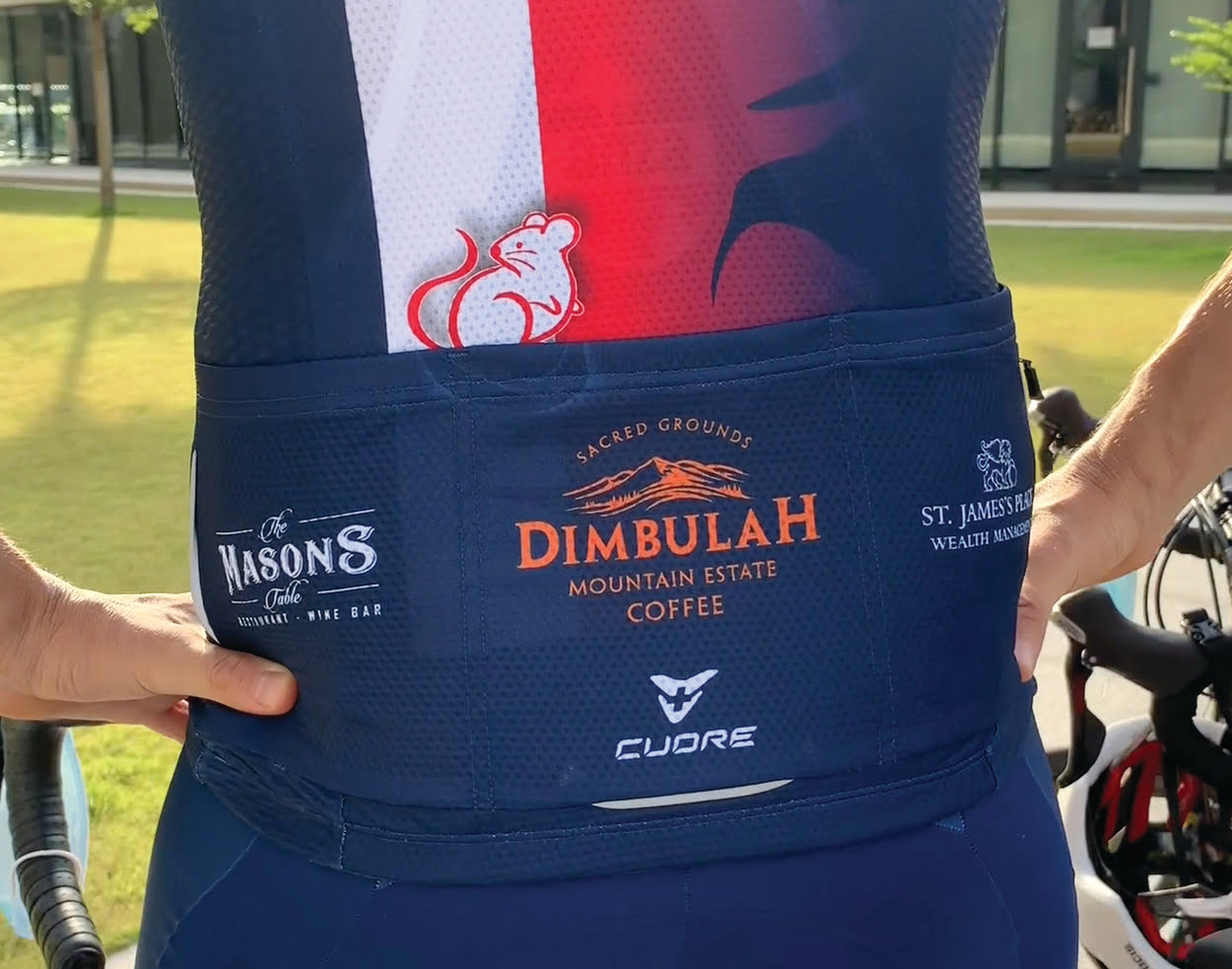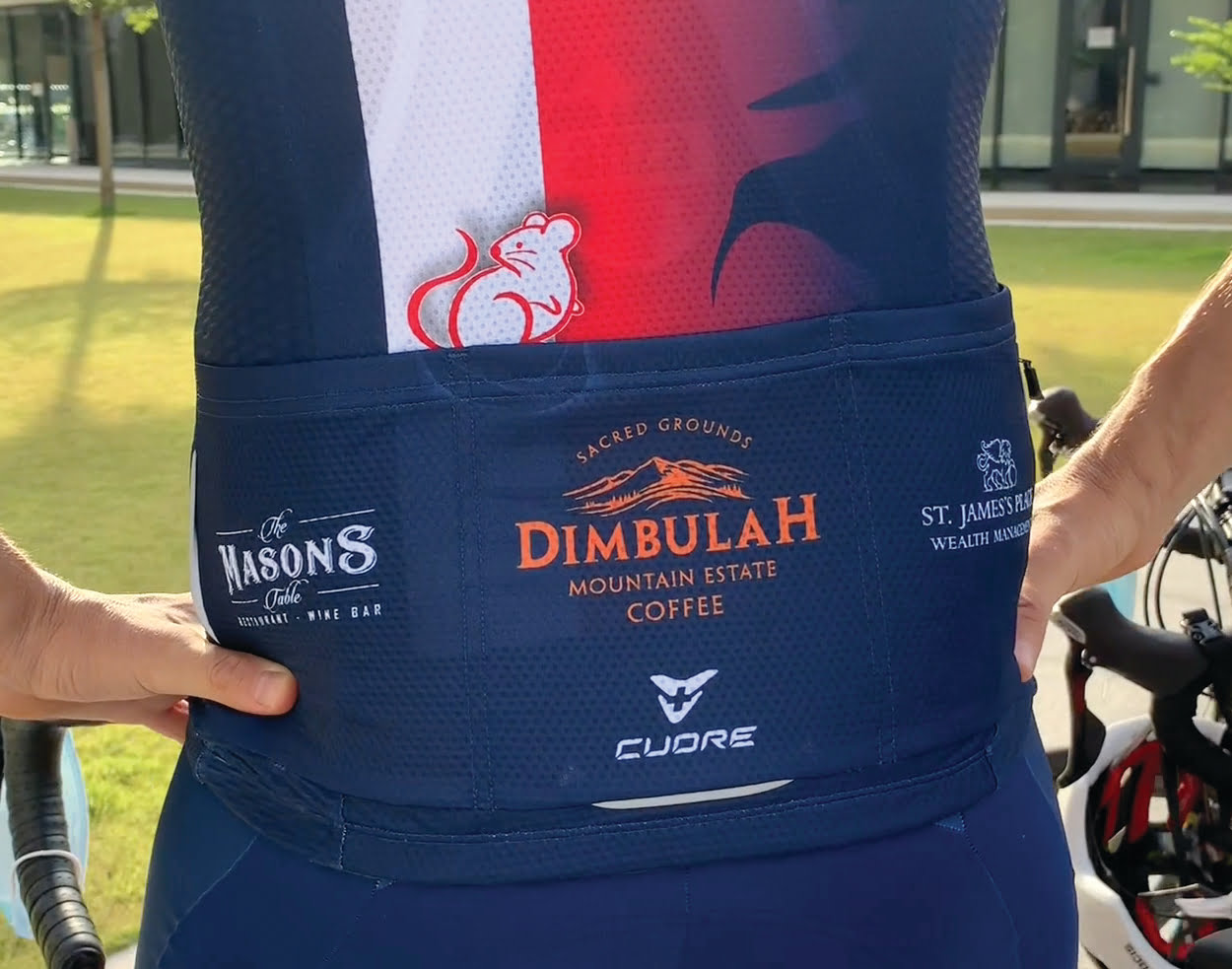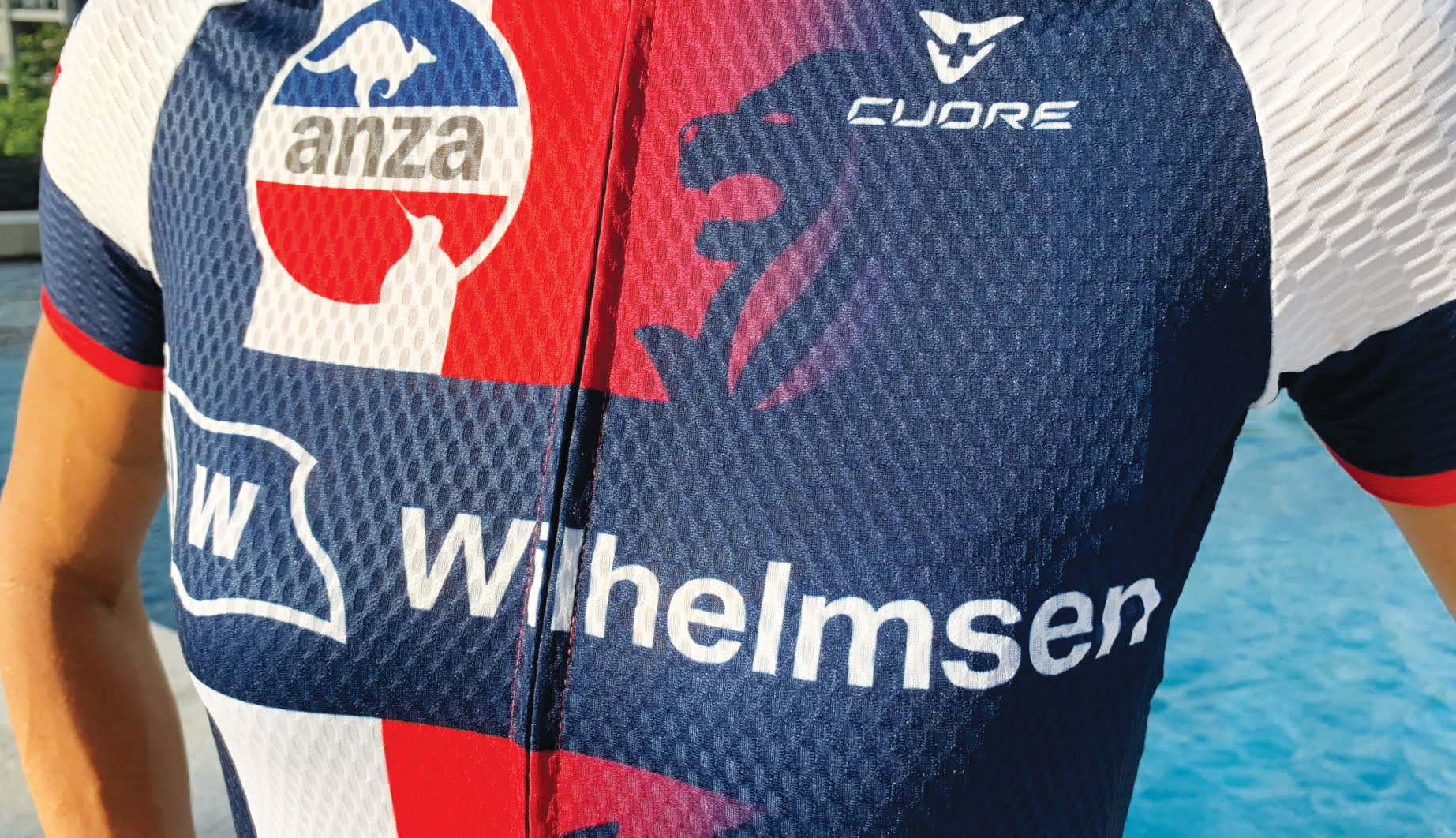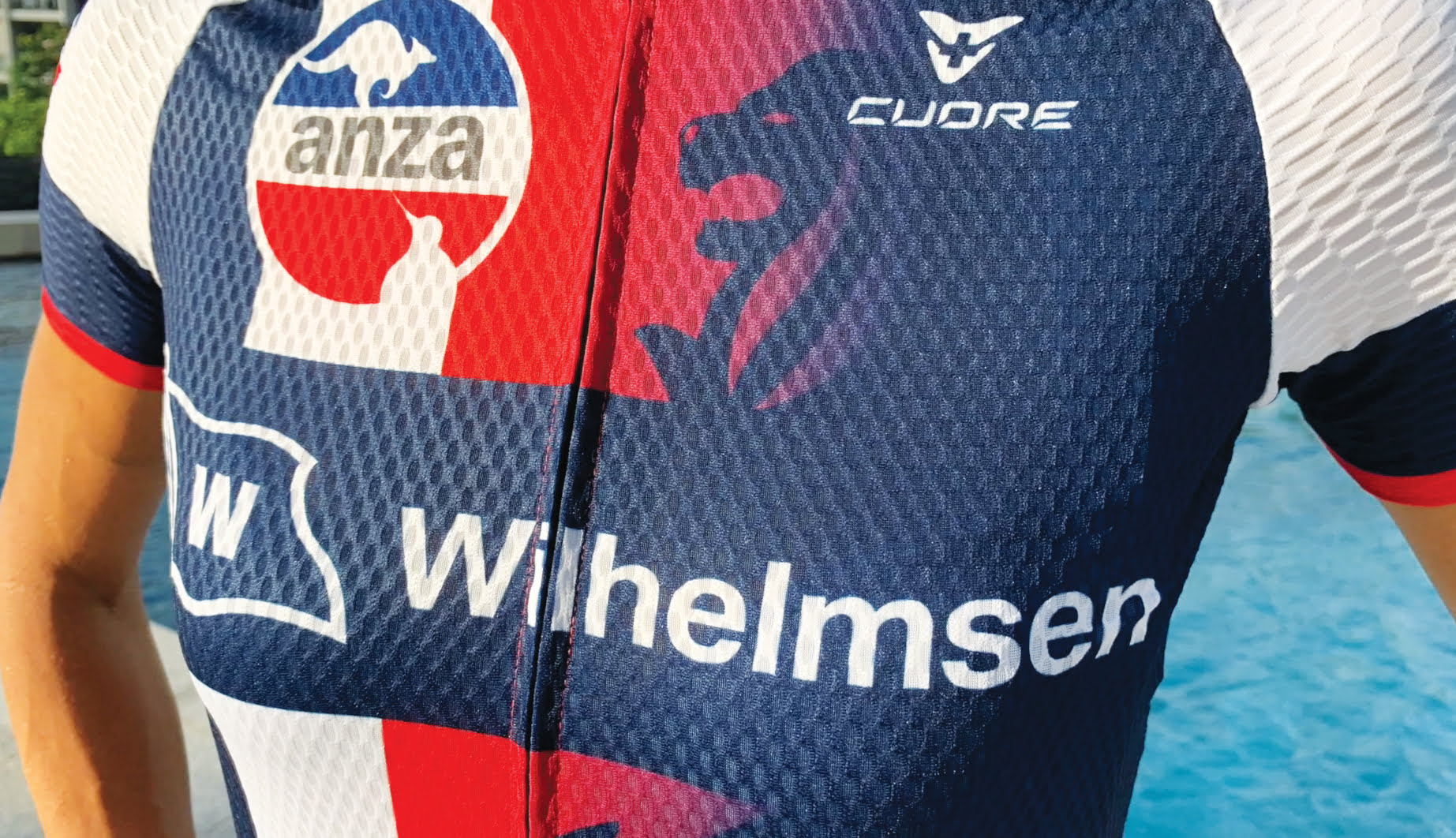 With most of the world having turned to an online existence, a virtual launch seemed the only way forward. Fabulous ANZA Cycling couple, Tsveti and Gernot Dobida very generously agreed to organise a mini model shoot at their condo that we scheduled for a 'live' kit reveal to our members via Facebook. Not wanting to leave out any of our incredible partners, each day leading up to the live event, we put a spotlight on a different Club Sponsor, starting with Jaxs Bistro, then Dimbulah Coffee, Bart Piestrzynski from St. James's Place Wealth Management and Platinum Sponsor, Wilhelmsen.
The countdown was on for members to virtually attend the live launch. As we sat down to watch, it became apparent that not only were a good number of our members tuning in, but many of our past members, now living outside of Singapore, were also able to join us online. It was heartwarming to see the comments, likes, and hearts flying in from people in different parts of the world! Judging by the comments and the fact that almost everything sold out within several hours, the launch was a resounding success!
Find out more about ANZA Cycling here