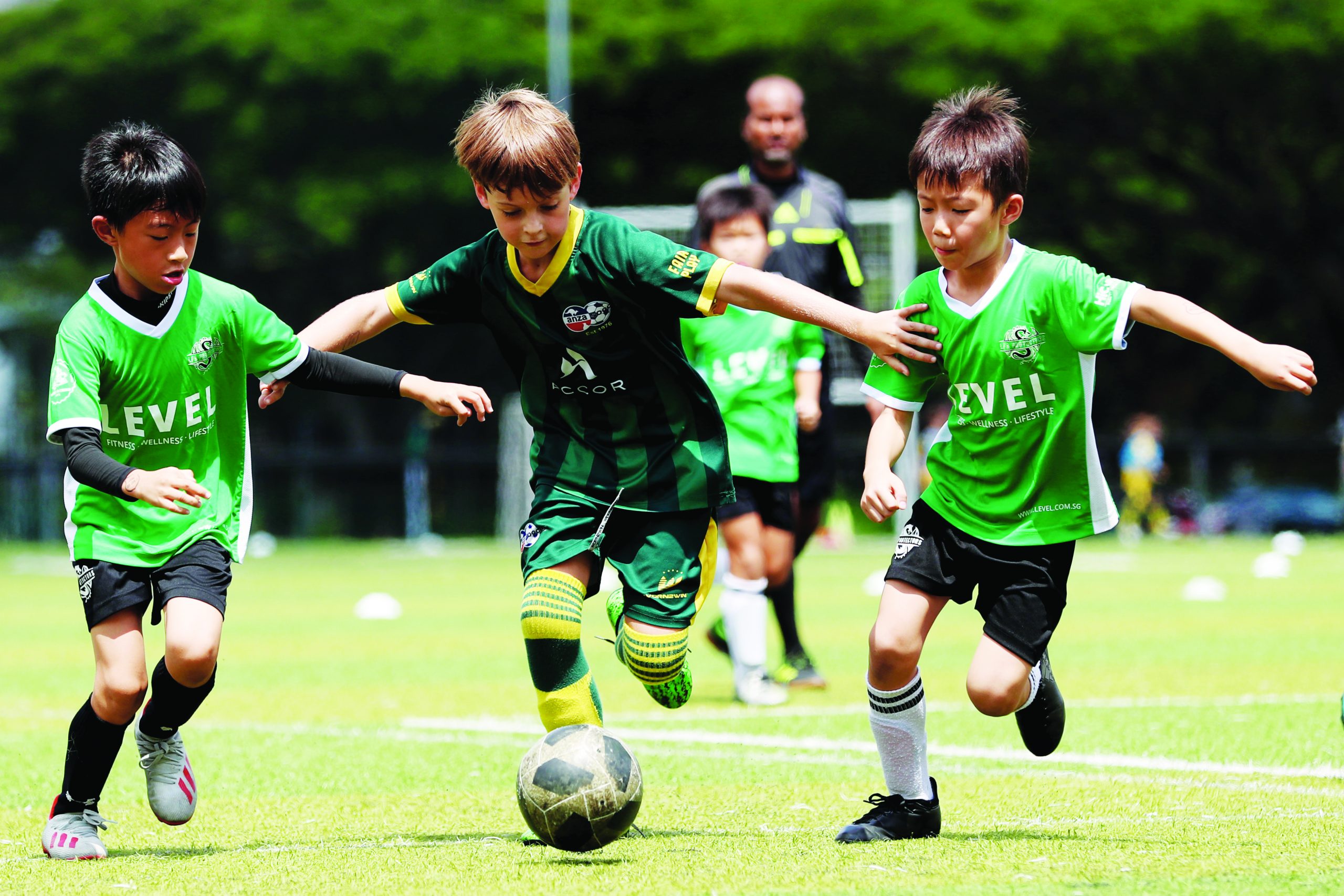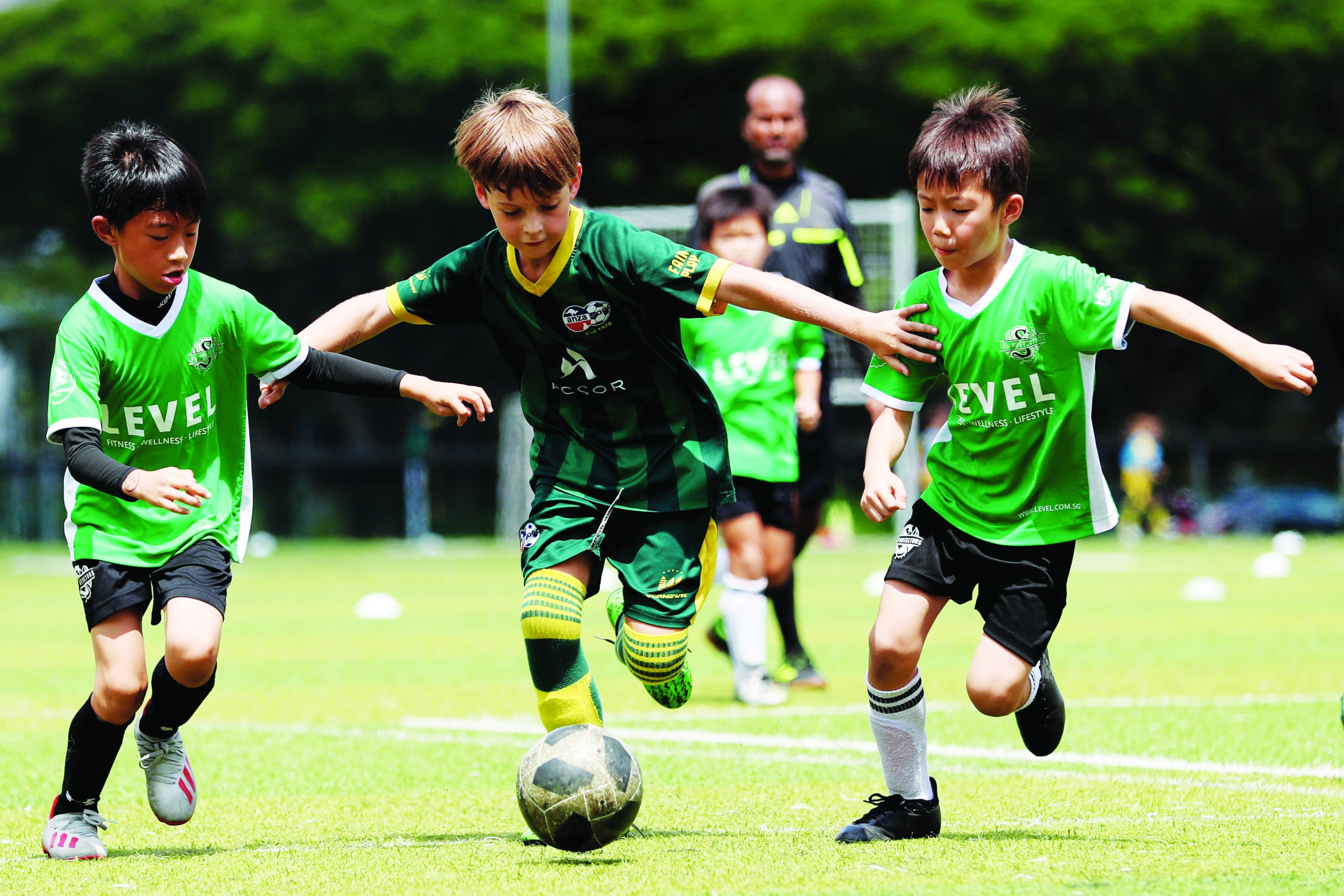 WHAT DOES ANZA SOCCER OFFER?
ANZA Soccer is a not-for-profit organisation with over 40 years experience in delivering quality soccer programmes to children and young adults aged 3-18 years. Our emphasis is on affordable, fun and competitive soccer. The Saturday Club League is run by volunteer parents, with opportunities for players to develop competitive skills in our Sunday Competition League, led by AFC qualified coaches. Our dynamic Saturday Club League is planned to run from Saturday 29 August 2020 to April 2021 (with school holiday breaks) on three full-sized artificial pitches at The Cage Sports Park, Turf City.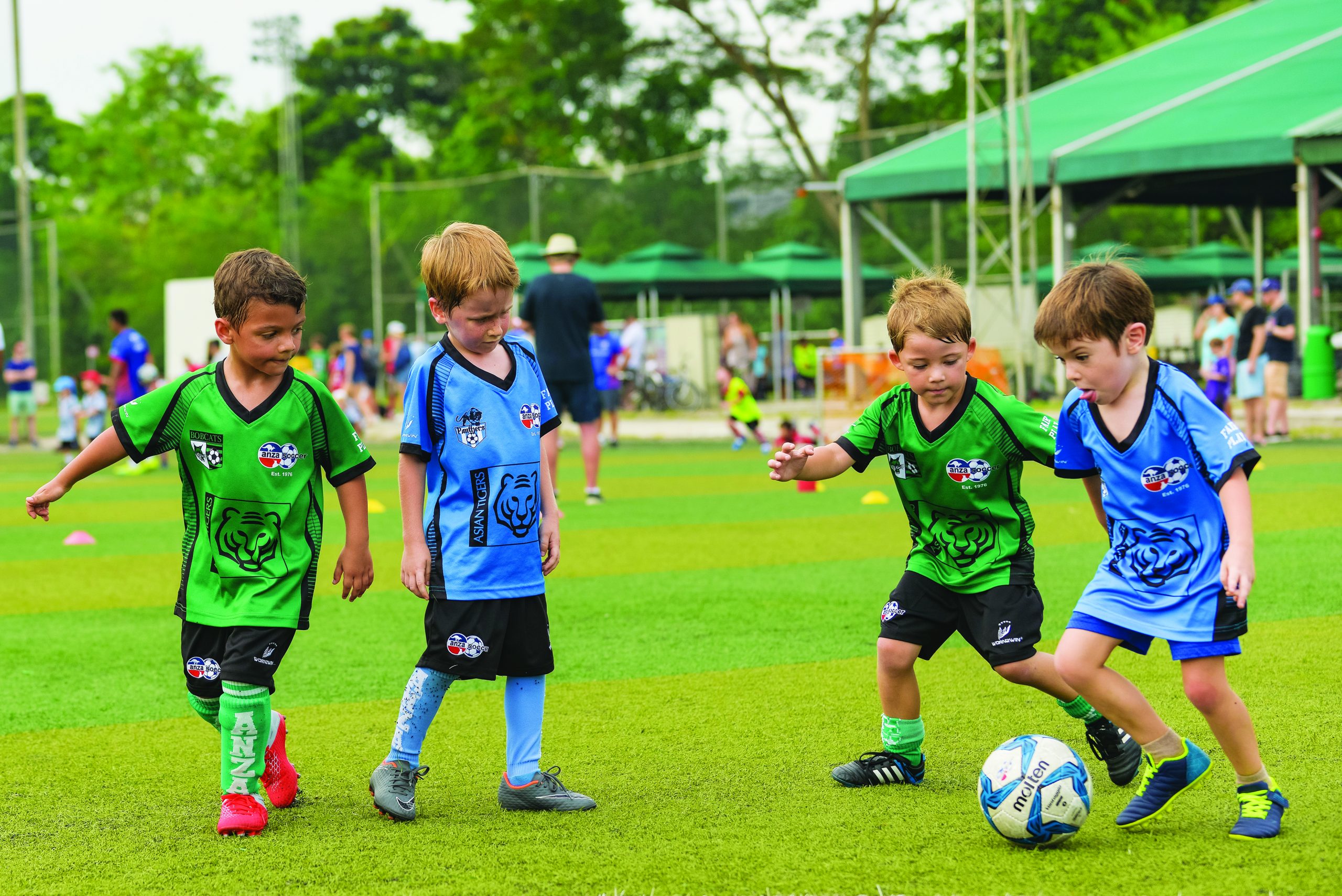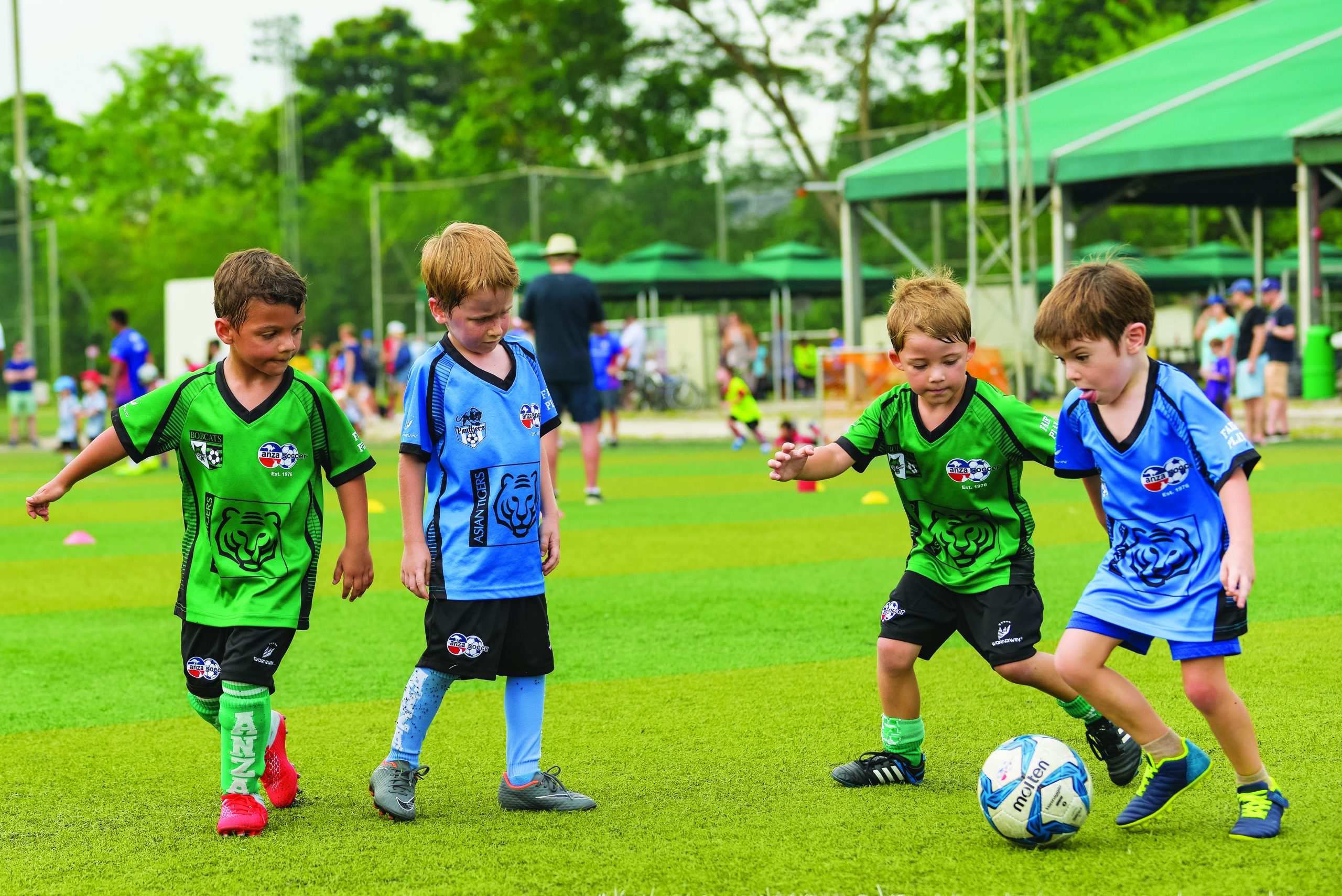 YOUNGEST PLAYERS
Our youngest players, aged 3-5 years, spend an exciting hour playing with friends each Saturday. Players learn basic kicking, trapping, dribbling, passing, and shooting skills through fun activities and small-sided soccer games that allow each player multiple touches of the ball. Judging by the smiles, laughs, screams and cheers, their soccer careers are off to a great start! Our goal for these young players is to ensure that everyone is involved, makes friends, works on basic soccer skills and, most importantly, has a lot of fun! Professional coaches, trained to manage shorter attention spans, stress fair play and teamwork, while providing clear instructions and encouragement. We look forward to seeing many future stars rise from our youngest ANZA Soccer players! Congratulations to our Little Lions, Bobcats, Tigers, Bears, Lynx, Jaguars, Panthers, Leopards, Cheetahs, and Matildas for a great start to their soccer careers!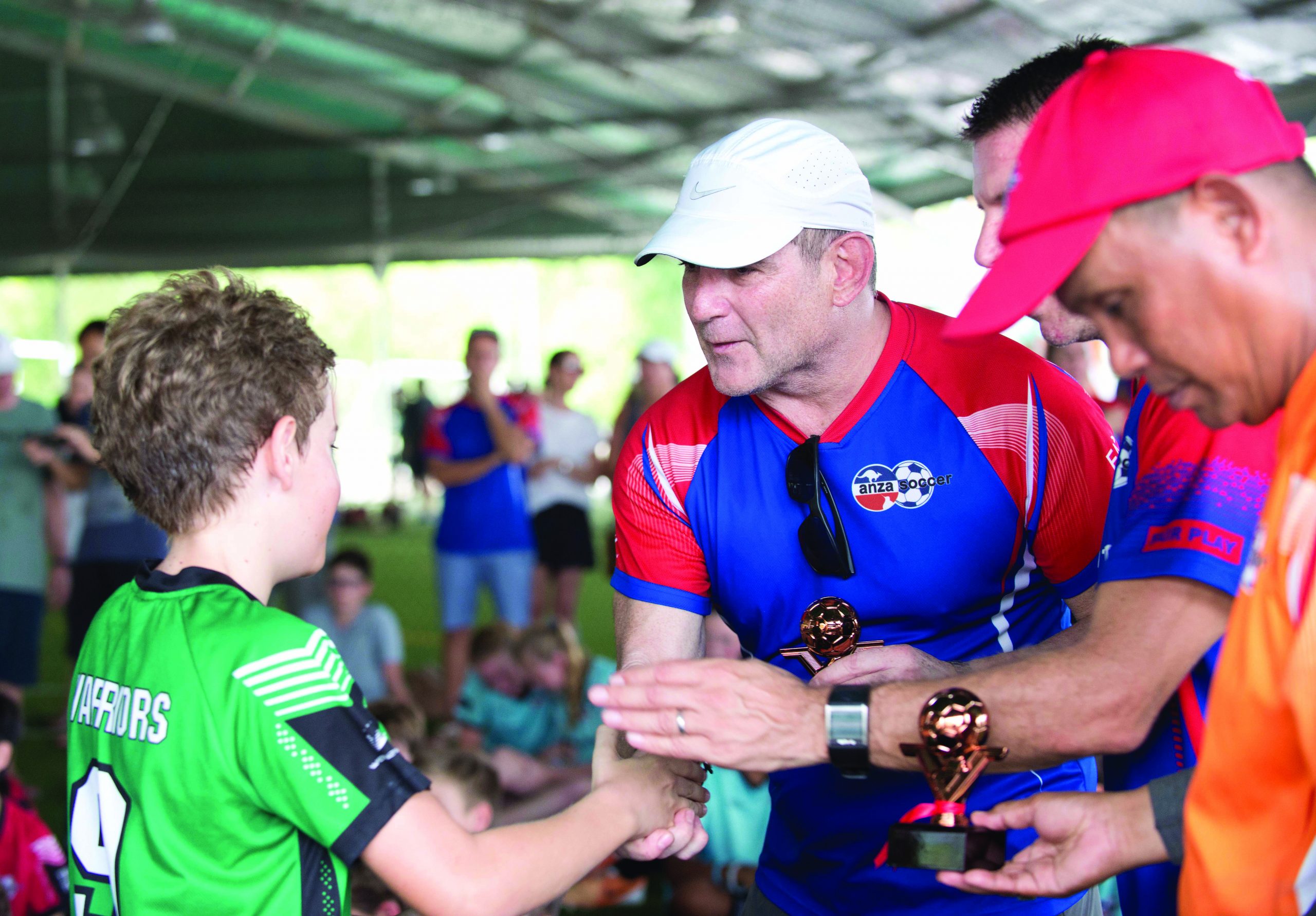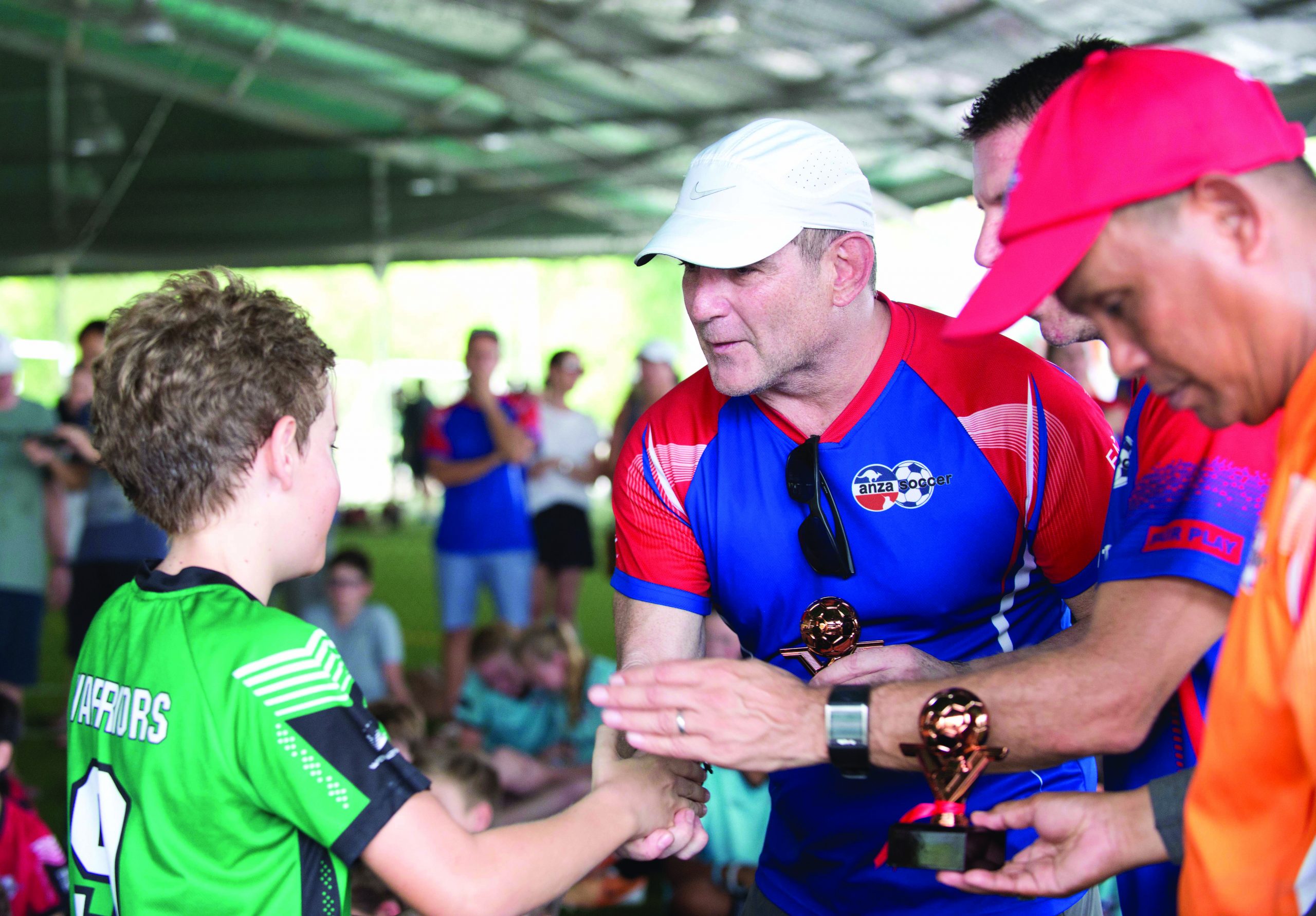 PARENT COACHES
We use parent coaches for our Saturday sessions from the G5 level up. ANZA Soccer is a family-driven club, and having Mum or Dad coaching not only gives the children great joy but provides opportunities for parents to engage with their own kids and the team. ANZA Soccer is always looking for parents to volunteer as coaches or assistant coaches. For the junior teams, parents don't need soccer or coaching experience, as there's plenty of support available.
Coaches coordinate the players, run simple drills, and ensure the matches go smoothly. Especially at the younger ages, the more coaches the better, as they can cover each other's absences and ensure that all players are engaged. A great attitude and love of sport are the main qualifications, and our parent coaches are key to reinforcing our ANZA Soccer fair play principles, instilling our code of conduct, and above all making soccer fun!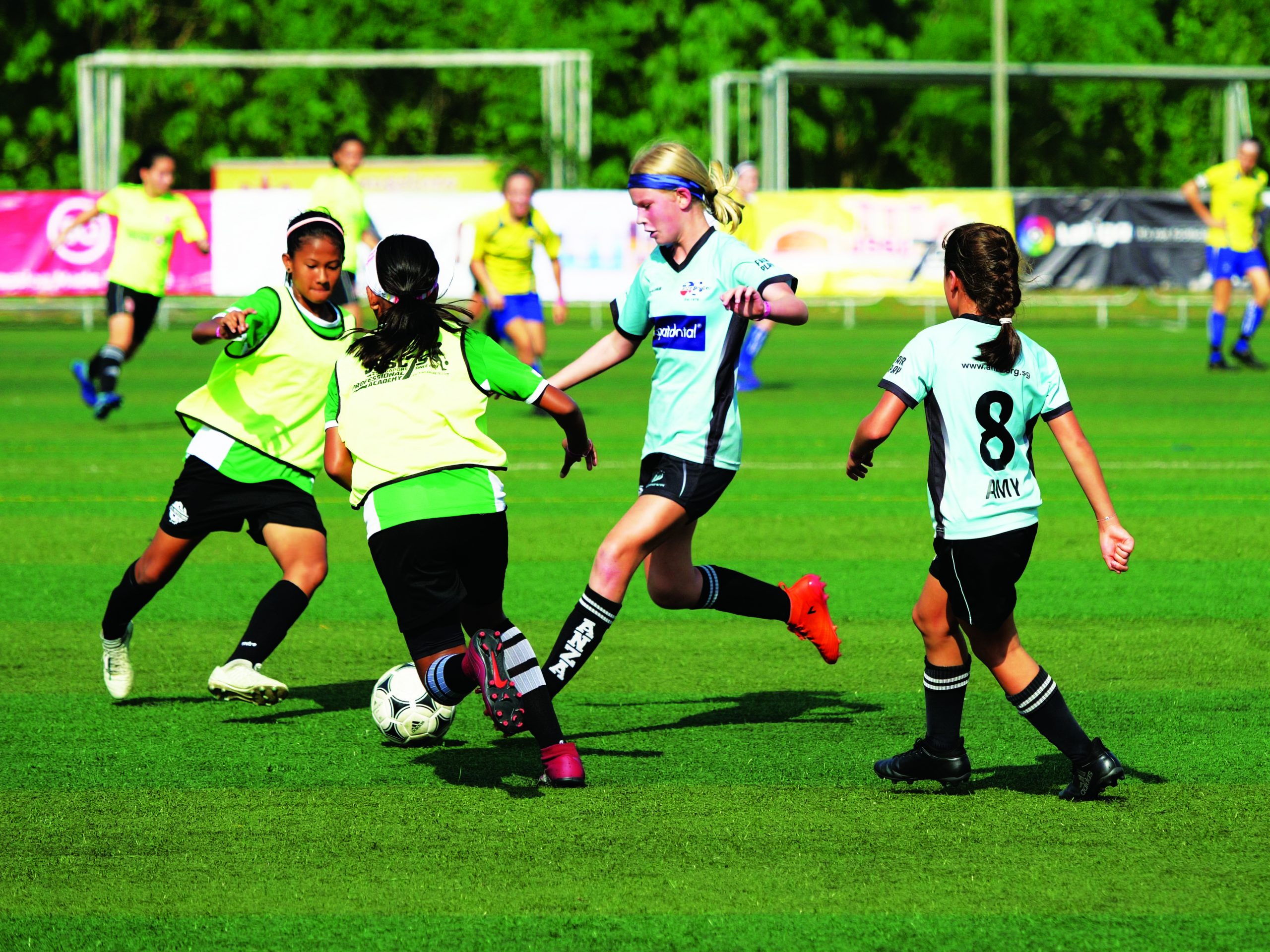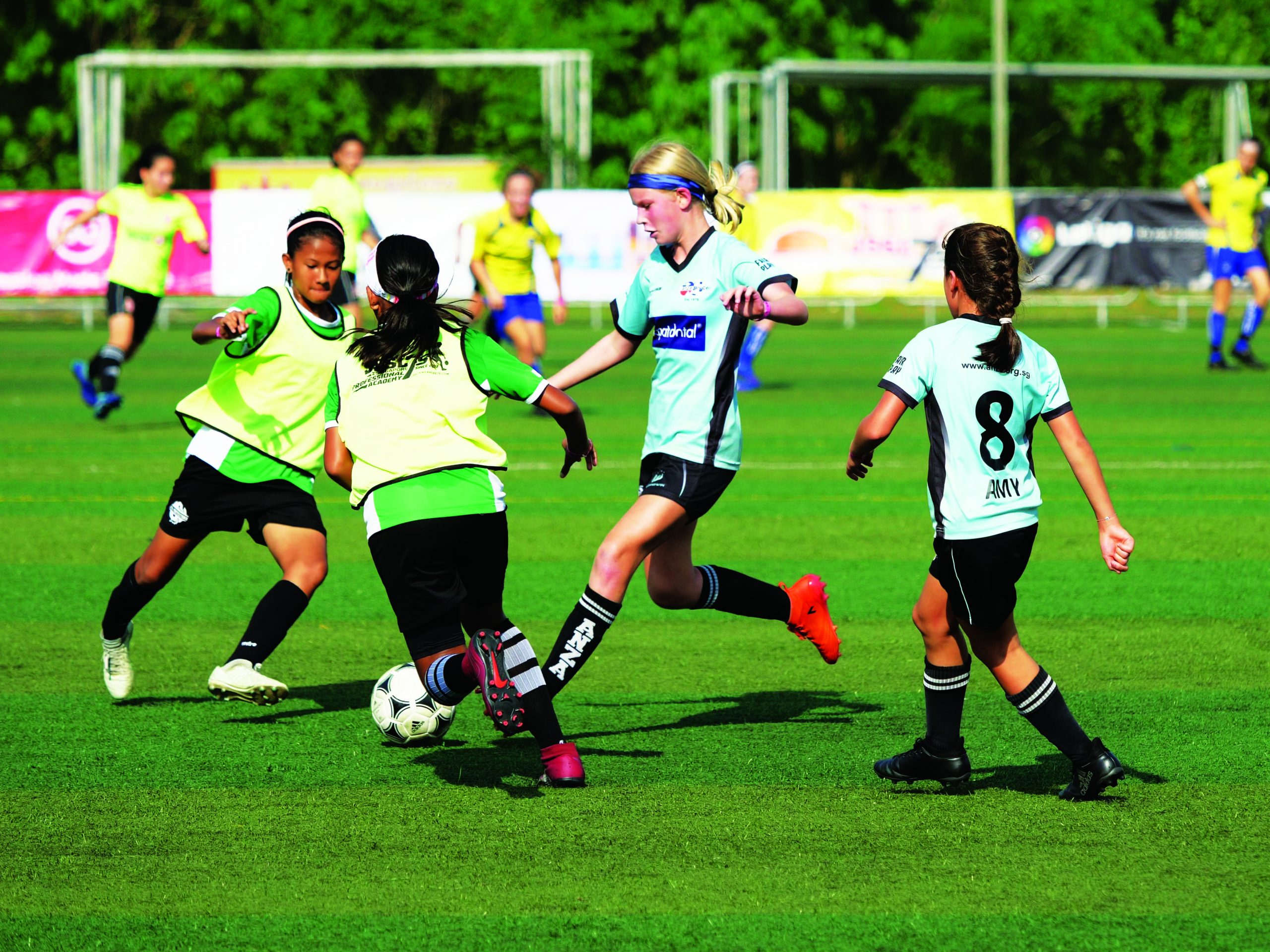 SATURDAY CLUB TEAMS
All 850-plus ANZA Soccer players compete in our Saturday leagues, giving both kids and parents a chance to develop team spirit and celebrate how sport enhances our lives physically, socially, and emotionally.
Our 64 Saturday club teams play hard-fought League and Cup competitions. ANZA Saturday club teams are all-inclusive, and all players are guaranteed play time for at least half the game. Each age group also has a weekly Thursday training session, as well as a designated girls session, run by our professional coaches. On Saturdays, the focus is on fun, fair play, teamwork, and friendship, though of course each team also wants to win or at least put up a good fight! Teams are balanced at the start of each season to keep games competitive.
Congratulations to all our Saturday club players and a huge thank you to our parent coaches, team managers, and age group coordinators! Along with our hard-working organising committee, these parent volunteers are the backbone of our programmes, and we truly appreciate their dedication.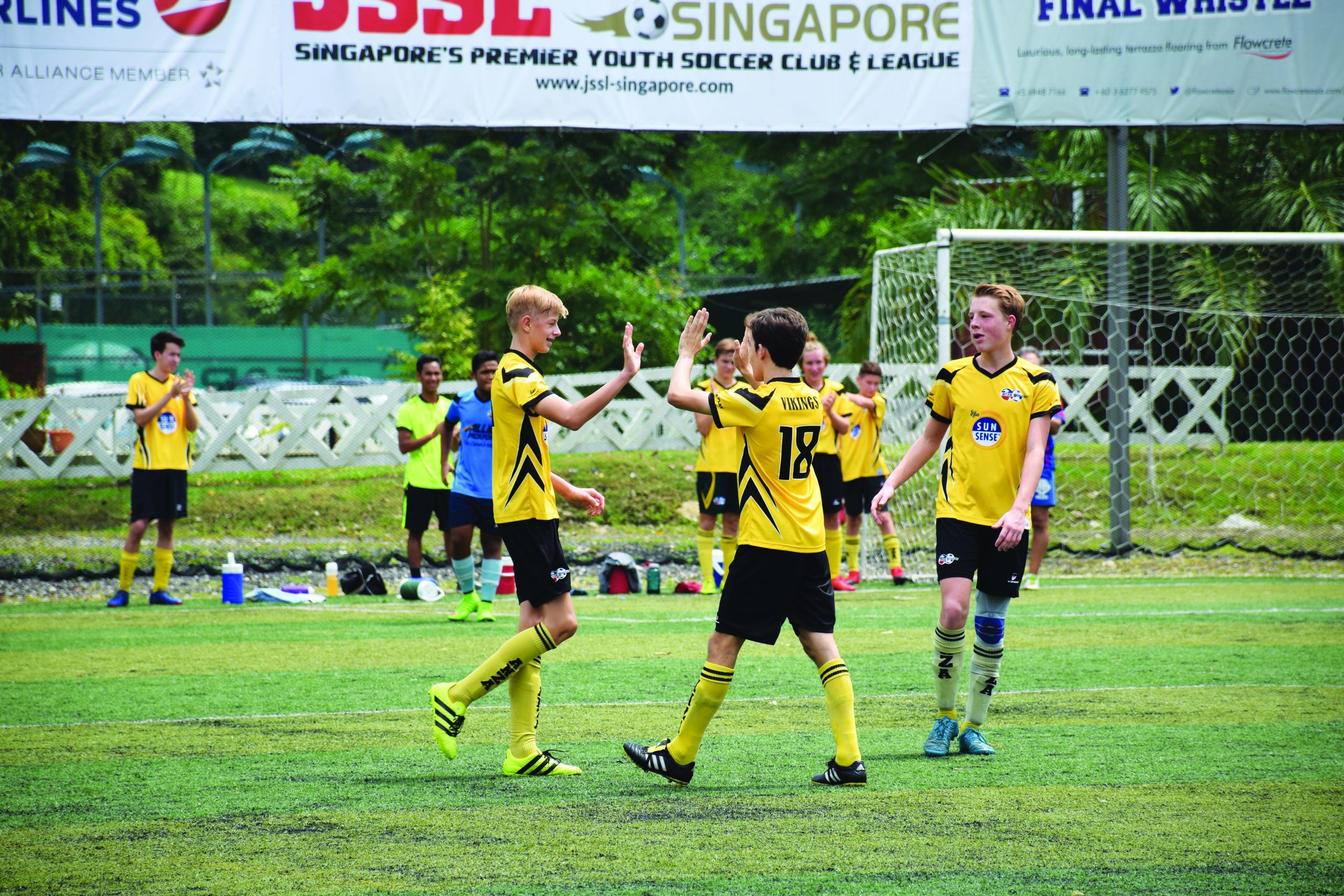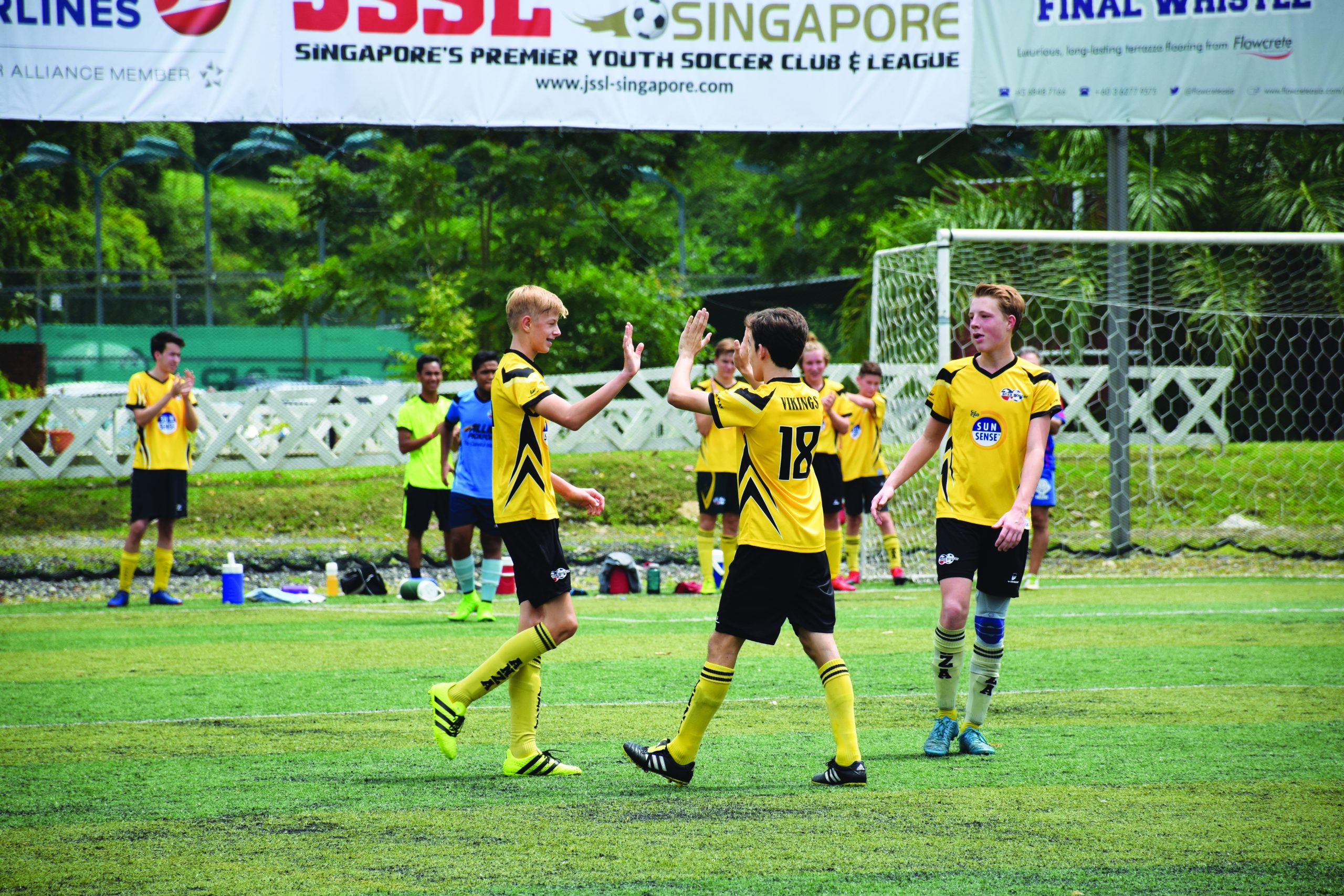 ANZA COMPETITION TEAMS WIN AT JSSL
We congratulate all our 2019–20 competition players. Our 286 competition players did us proud this season, displaying focus, passion, and teamwork. Our committed comp players enjoyed their on-pitch challenges in the JSSL and ESPZEN Sunday leagues. Kudos to our B8 Div 2, B12 Div 1, B12 Div 2, G10, and G14 teams, who all earned first place honours in the JSSL Sunday league! With five top finishes, ANZA Soccer tied for the most championships in the league, along with LFA and SSCA soccer organisations. Congratulations to all our dedicated competition players and their parents, and thank you to our parent and professional coaches, team managers, and competition team coordinators, who work so hard each season to make our teams so competitive. Comp team try-outs are scheduled for mid-July, and we're ready for a great 2020–21 season!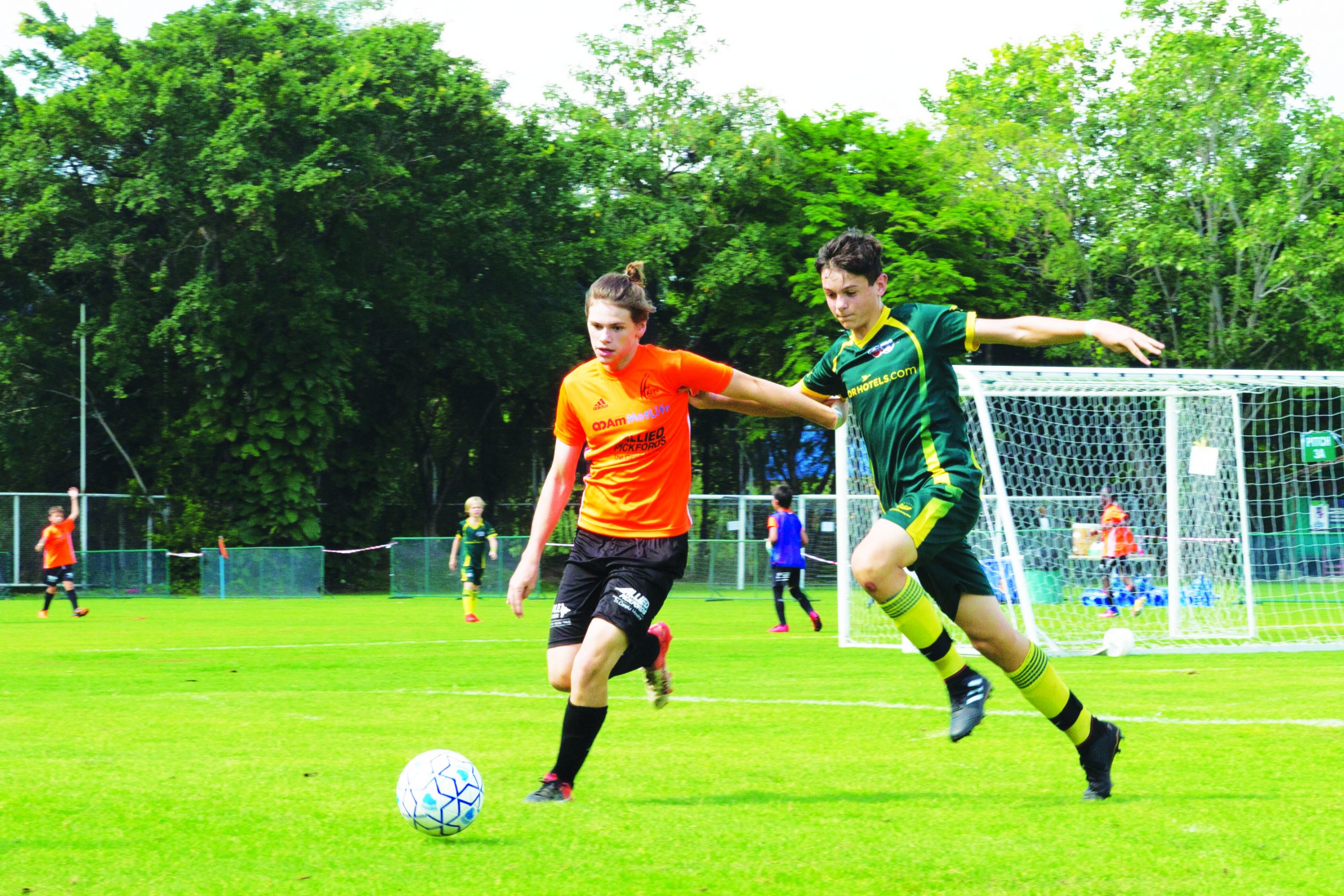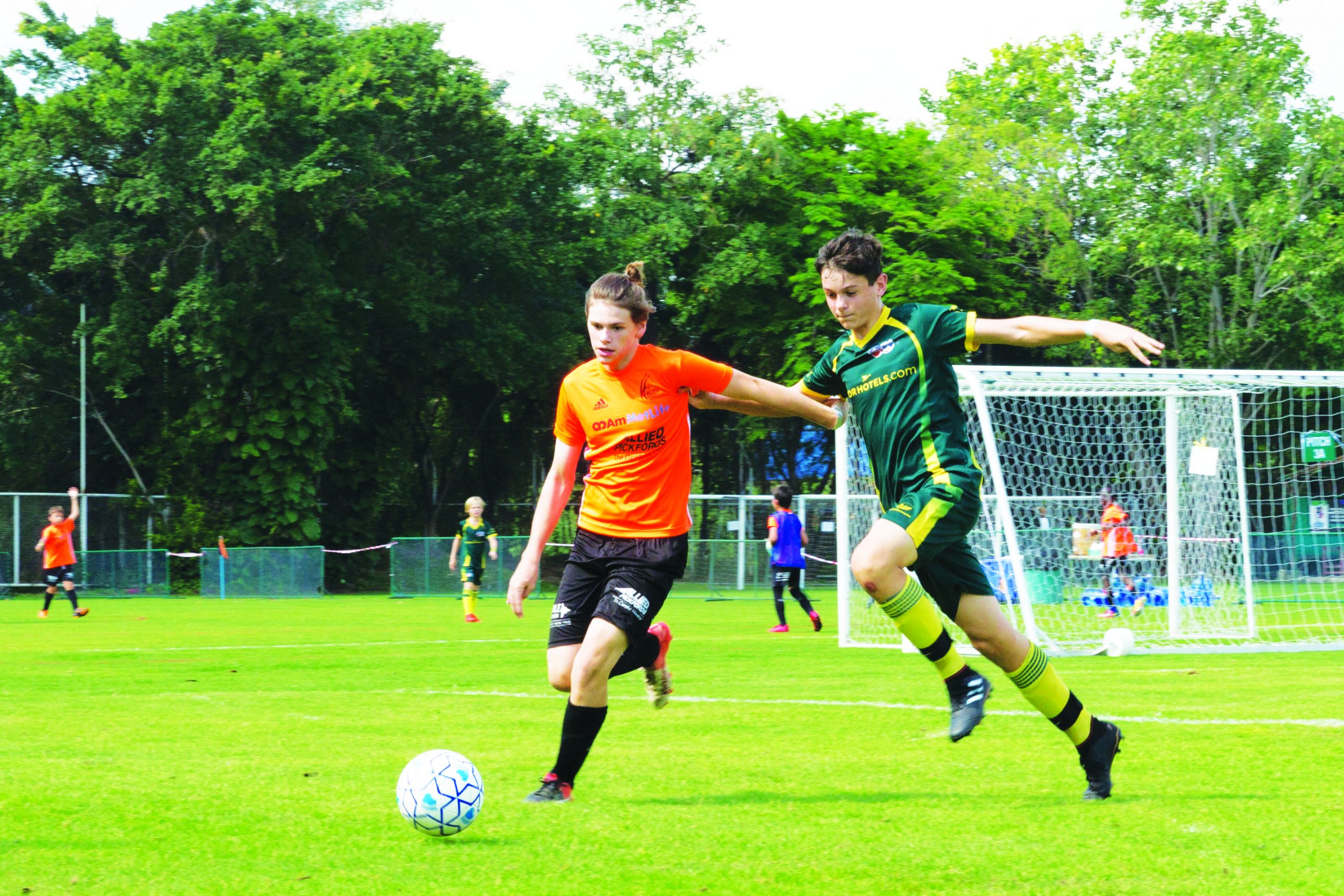 NEW B18 YOUNG LIONS TEAM
Next season we will have a B18 team playing in the Equatorial Football League, a men's league that plays on Saturday afternoons! ANZA Soccer had a U18 Young Lions team from 2006 to 2016, when it was disbanded. Now, with quite a few players graduating from our U17 age group and several keen parents willing to organise, a competition team for our oldest players will again become reality this August. Interested ANZA players born in 2002 and 2003 (or earlier), who have aged out of other soccer organisations, are welcome to join. We look forward to seeing our senior players take on new challenges!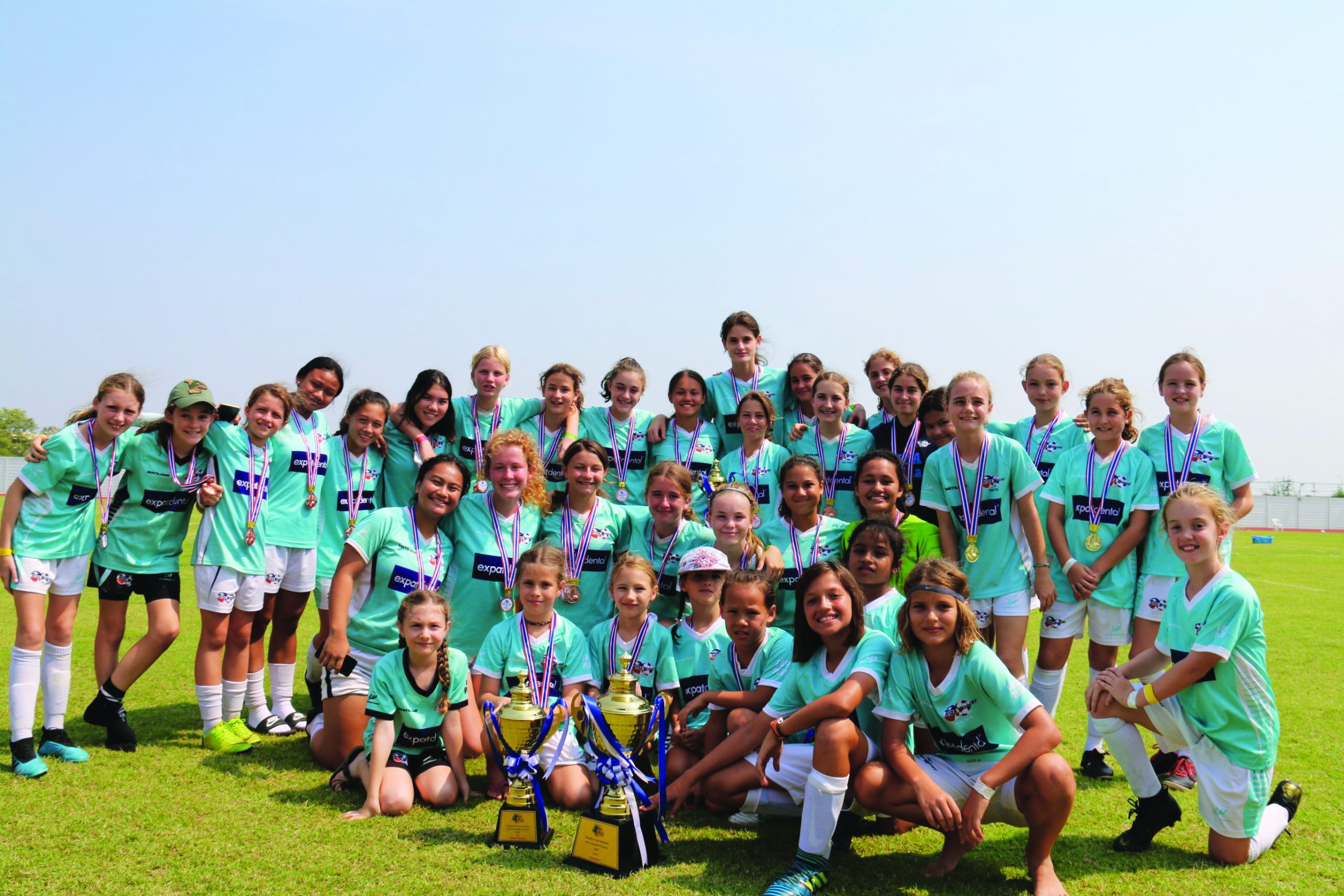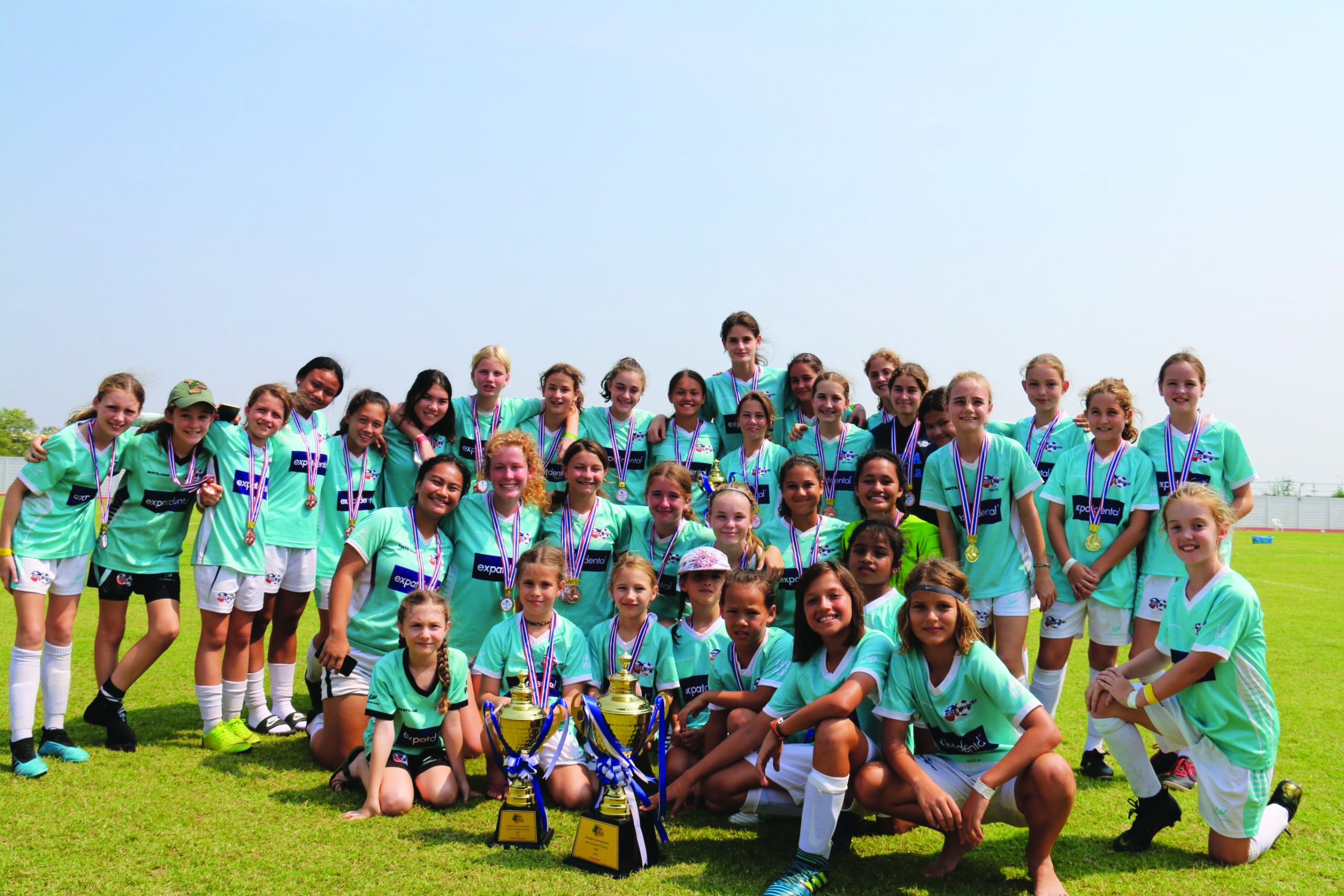 MATILDAS GIRLS' SOCCER PROGRAMME
The girls-only Matildas teams participate in all Saturday age groups, fielding strong competition teams in the girls Singapore-wide league. Weekly practice sessions under our dedicated female professional coach are well attended, and their hard work throughout the season has paid off, with competitive results in most ANZA Soccer age group competitions and two first place finishes in the Singapore-JSSL league for our G10 and G14 competition teams.
A highlight for the Matildas this season was the 2020 Girls International Football Tournament in Bangkok in February. We fielded teams in the G8, G10, G12, G14, and G16 age groups, with all teams making the semi-finals or finals with the G10s winning the tournament. Over 50 players and 60 parents spent three days bonding, playing, learning from each other, and having fun, with the younger girls really appreciating the support of the older girls from the sidelines.
The girls, who range from age 6-16, have supported each other and developed their soccer skills, understanding of the game, and team spirit. We are hoping to grow the program from a fantastic base of 100 girls in season 2019/20 into season 2020/21. Beginners or proficient players welcome!
VOLUNTEERS
ANZA Soccer runs on the tremendous support of its many parent volunteers. Whether as members of the ANZA Soccer committee, age group and comp team coordinators, coaches and team managers, or organisers of the weekly half-time oranges. Our army of volunteers provide the leadership and support that allows ANZA Soccer to function so successfully. We're always looking for keen volunteers. Join over 200 parents who volunteer each week to make ANZA Soccer enjoyable, fun, and beneficial.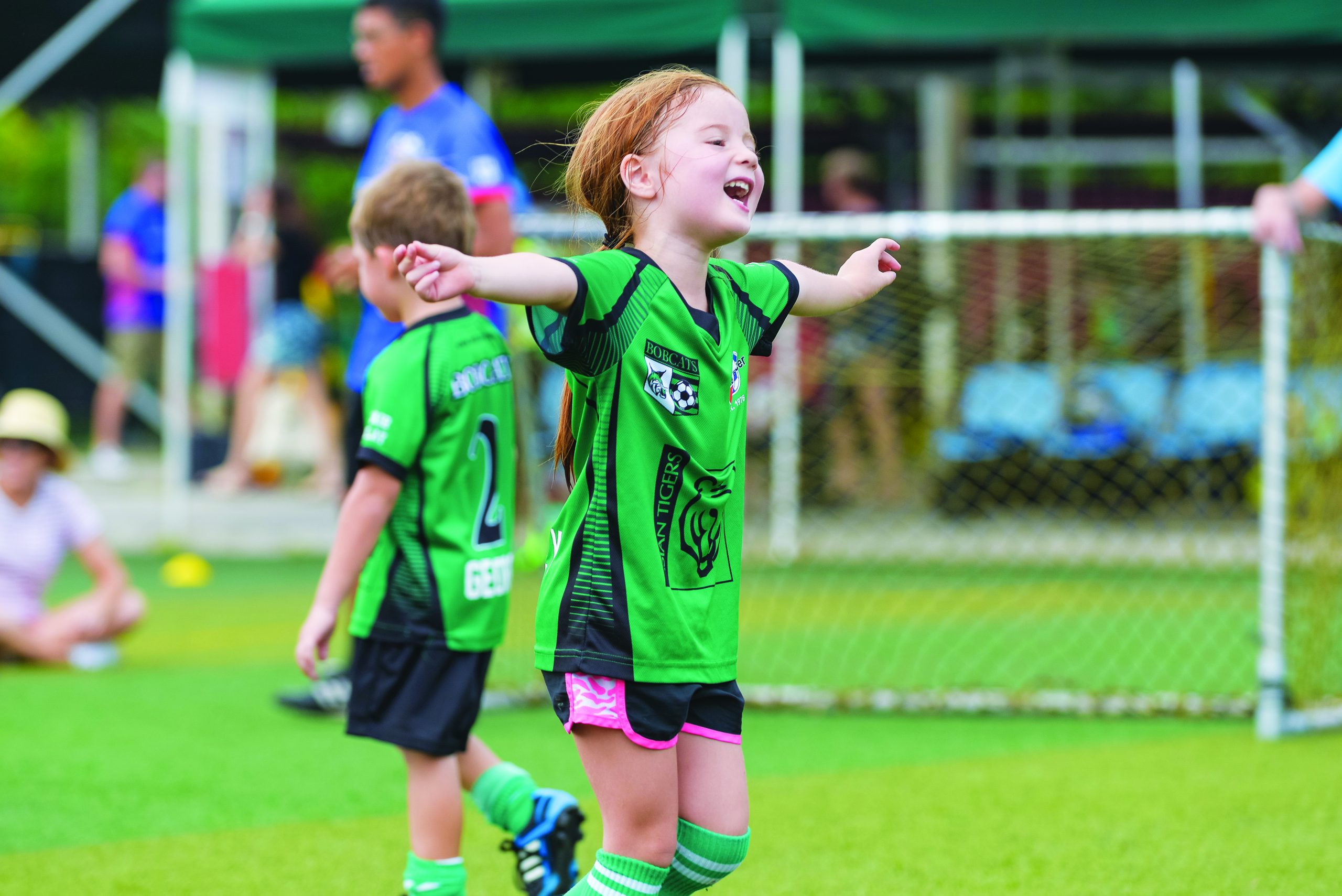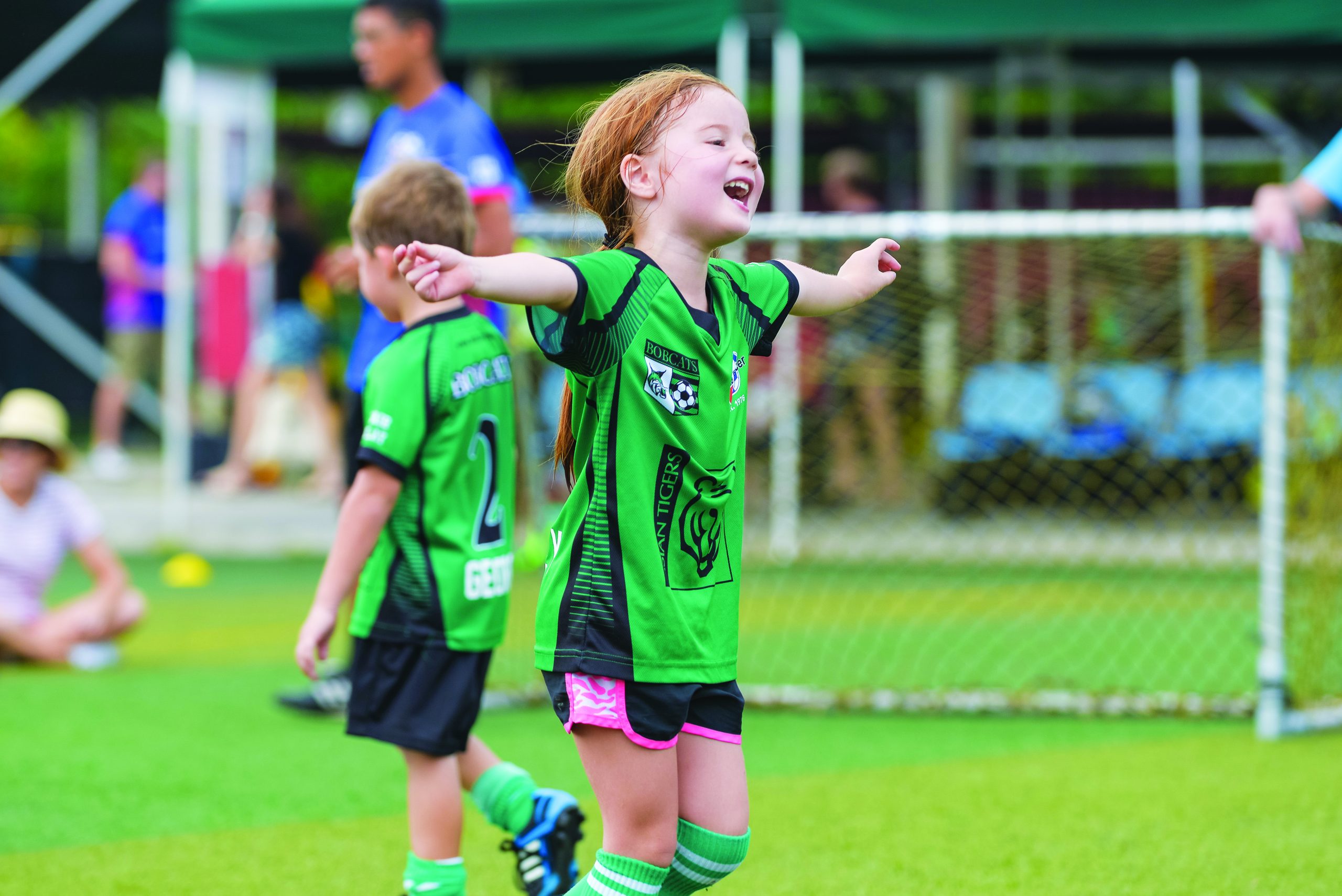 GET INVOLVED
Our Saturday mixed ability teams play in Singapore's only in-house league and stay together year-on-year, giving players opportunities to develop friendships and learn about leadership, inclusiveness, and perseverance. Players may also try out for our competition teams, which play against other soccer organisations through external leagues and tournaments. Girls may choose to join our girls-only teams or mixed teams. Registrations for all ANZA Soccer programmes are now open – come and join us!
Registrations open now! anza.org.sg/sports/soccer
Did you know? 33 players turned up to the first ANZA Soccer training in 1976 (then called the International Junior Soccer League) – now we have 850+ players!