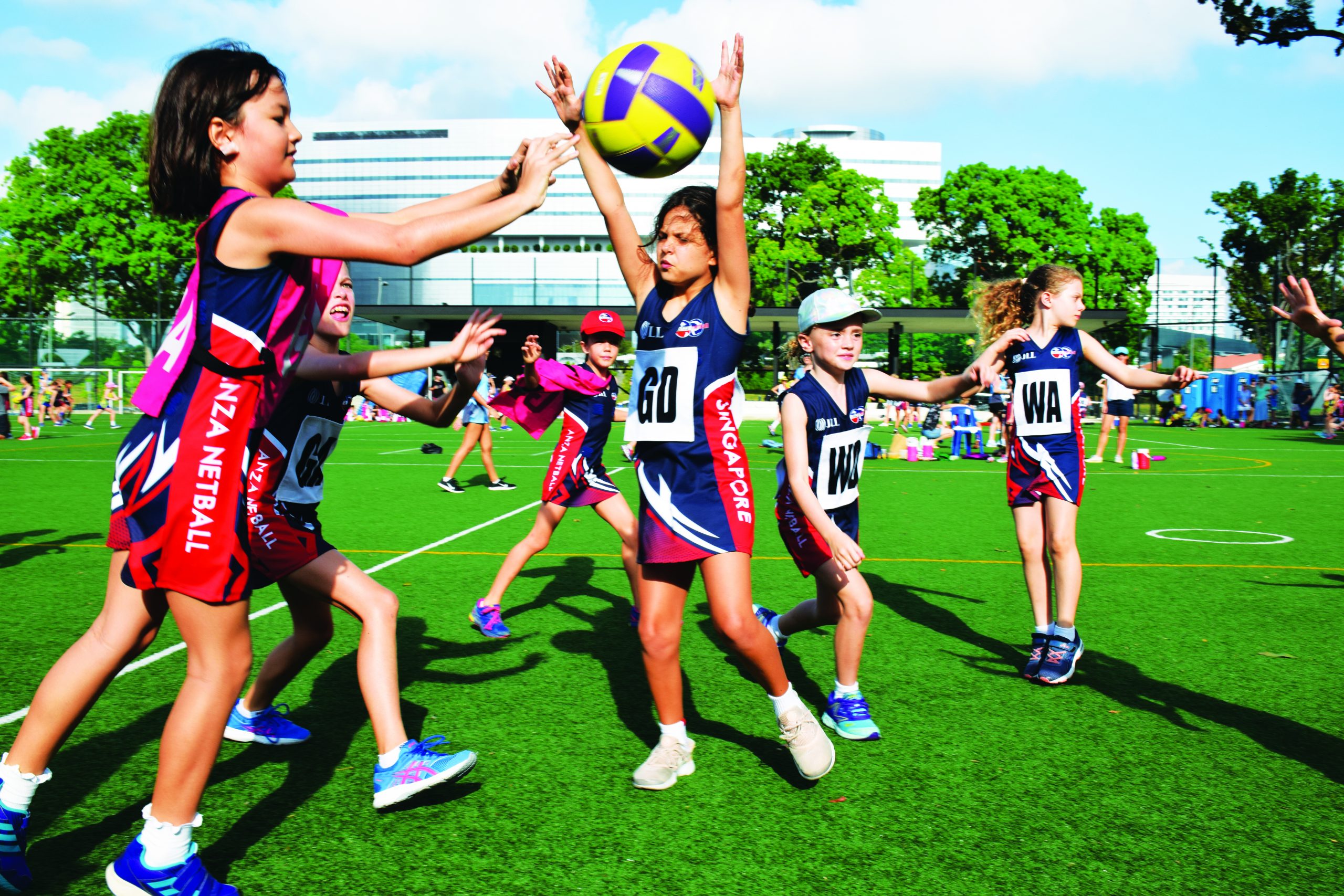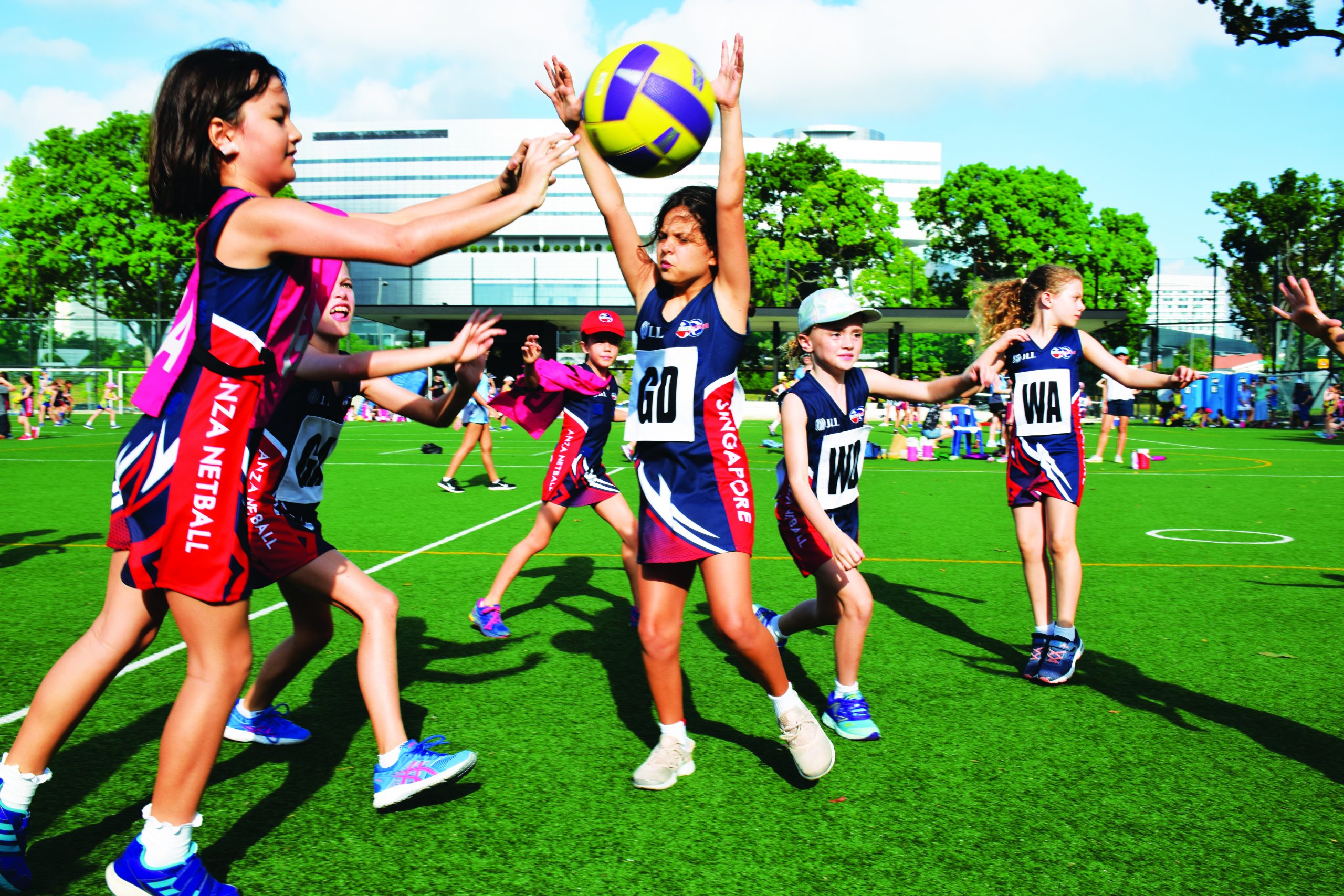 WHAT DOES ANZA NETBALL OFFER?
ANZA Netball is a not-for-profit organisation with many years' experience in delivering quality netball programmes to girls aged 6 to 16 years. Our inclusive programme focuses on fun, friendship, and fitness. We believe in providing opportunities for children of all abilities to play netball in a safe, positive, and encouraging environment. One of the highlights for the ANZA Netball players is building friendships with girls from a range of diverse backgrounds and different schools here in Singapore.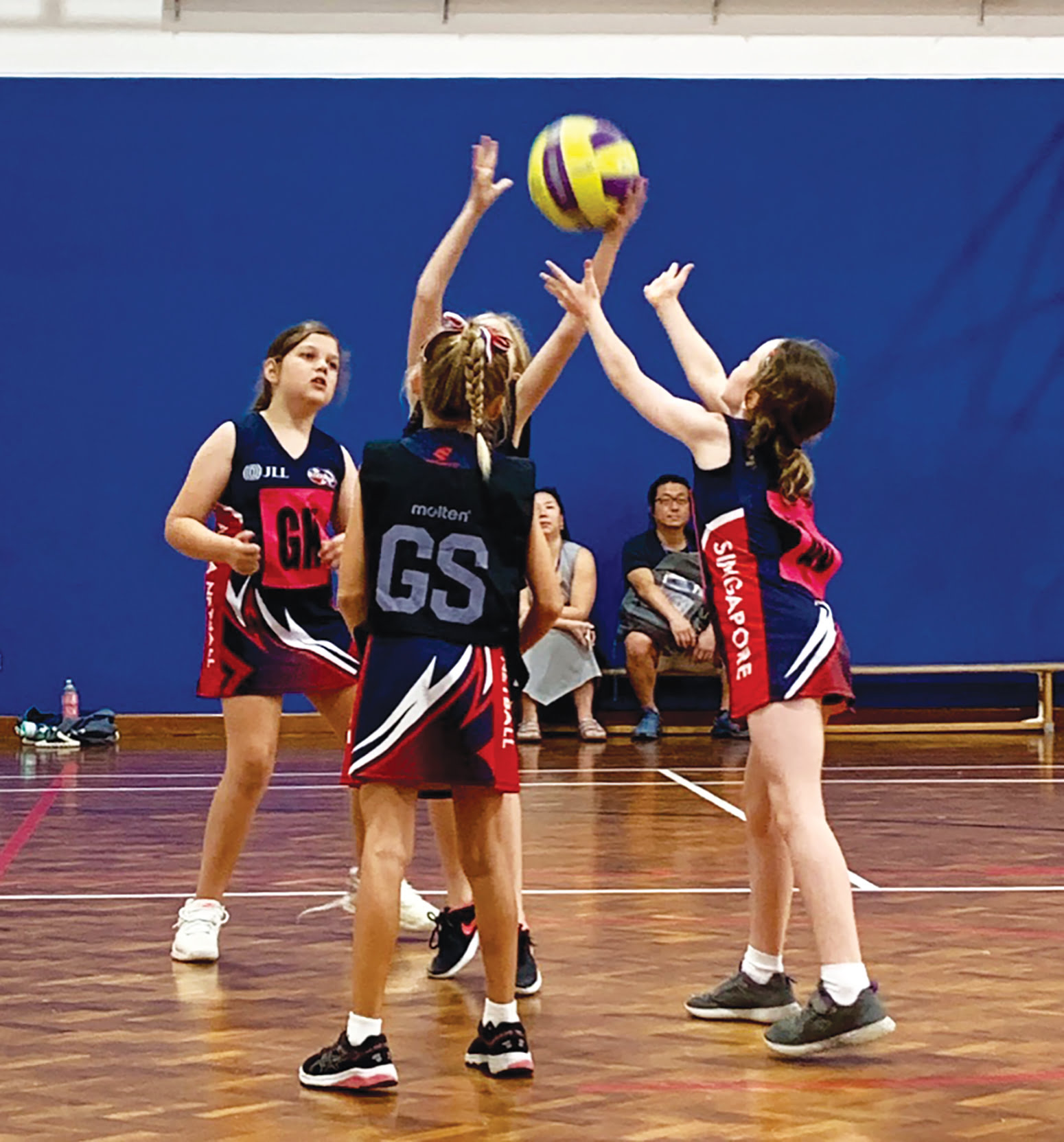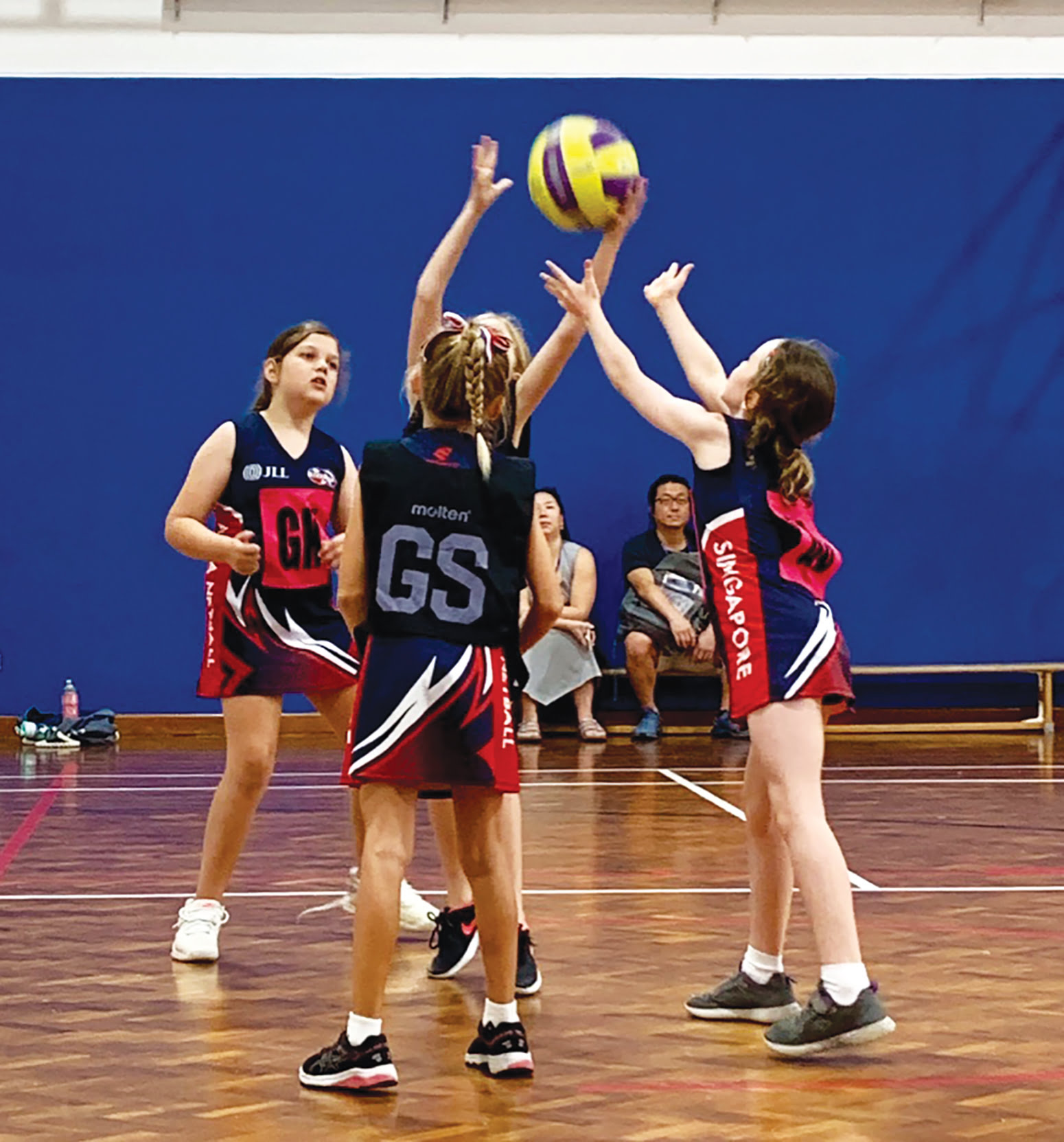 GET INVOLVED
ANZA members can sign up now for the next ANZA Netball season, commencing Saturday 5 September. When you register, you can select whether you are able to assist or volunteer your time and I highly recommend that you do! Our youngest age group this year is girls born in 2014. Registrations are now open at anza.org.sg/sports/netball
The season traditionally runs until mid to late March. It takes place on Saturday mornings in the predominantly airconditioned facilities of Tanglin Trust School. Off season training is available for those who wish to continue playing outside the traditional season, we also offer midweek training for older age group league teams, and the opportunity to participate in a range of tournaments and leagues throughout the year.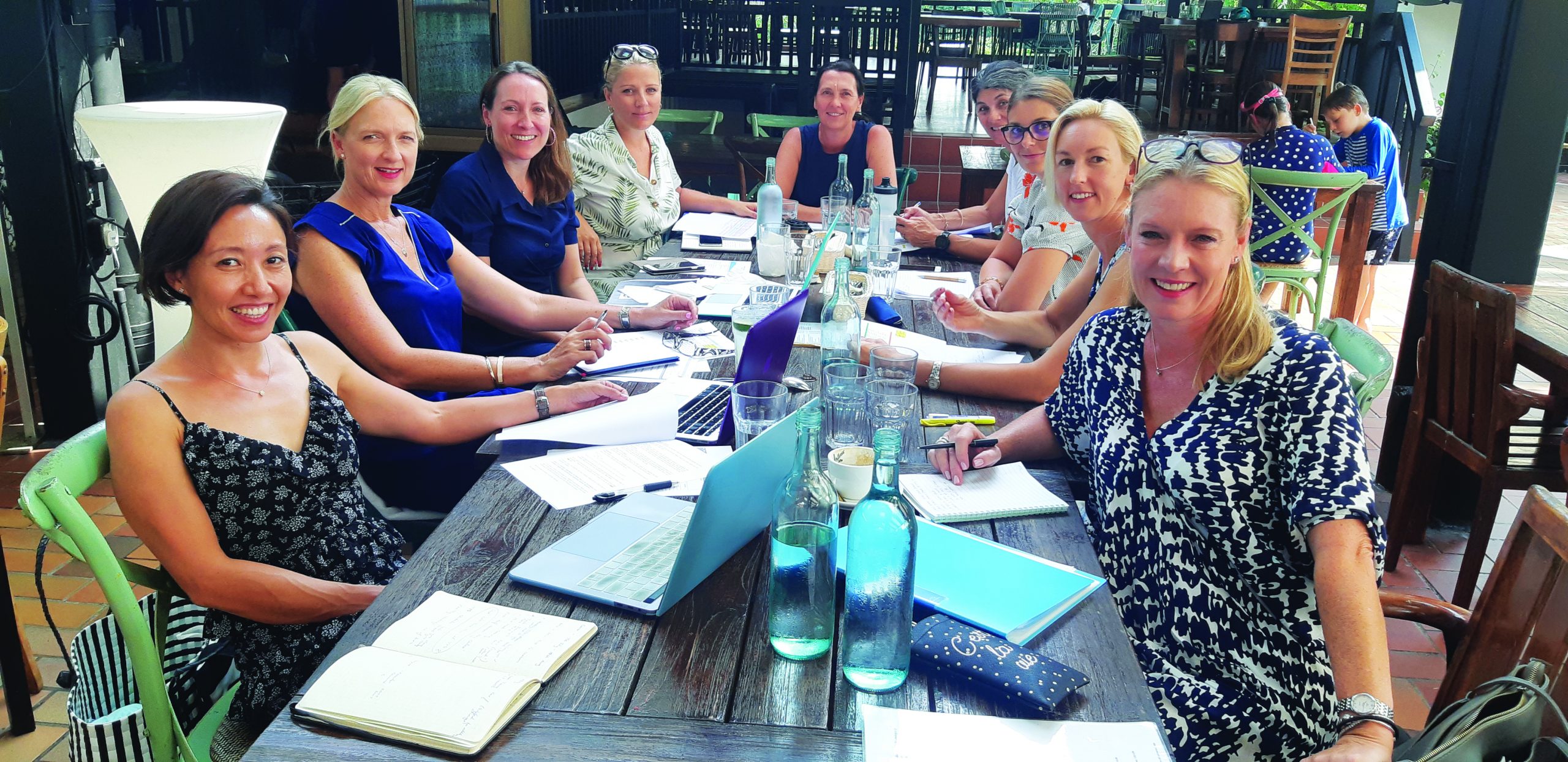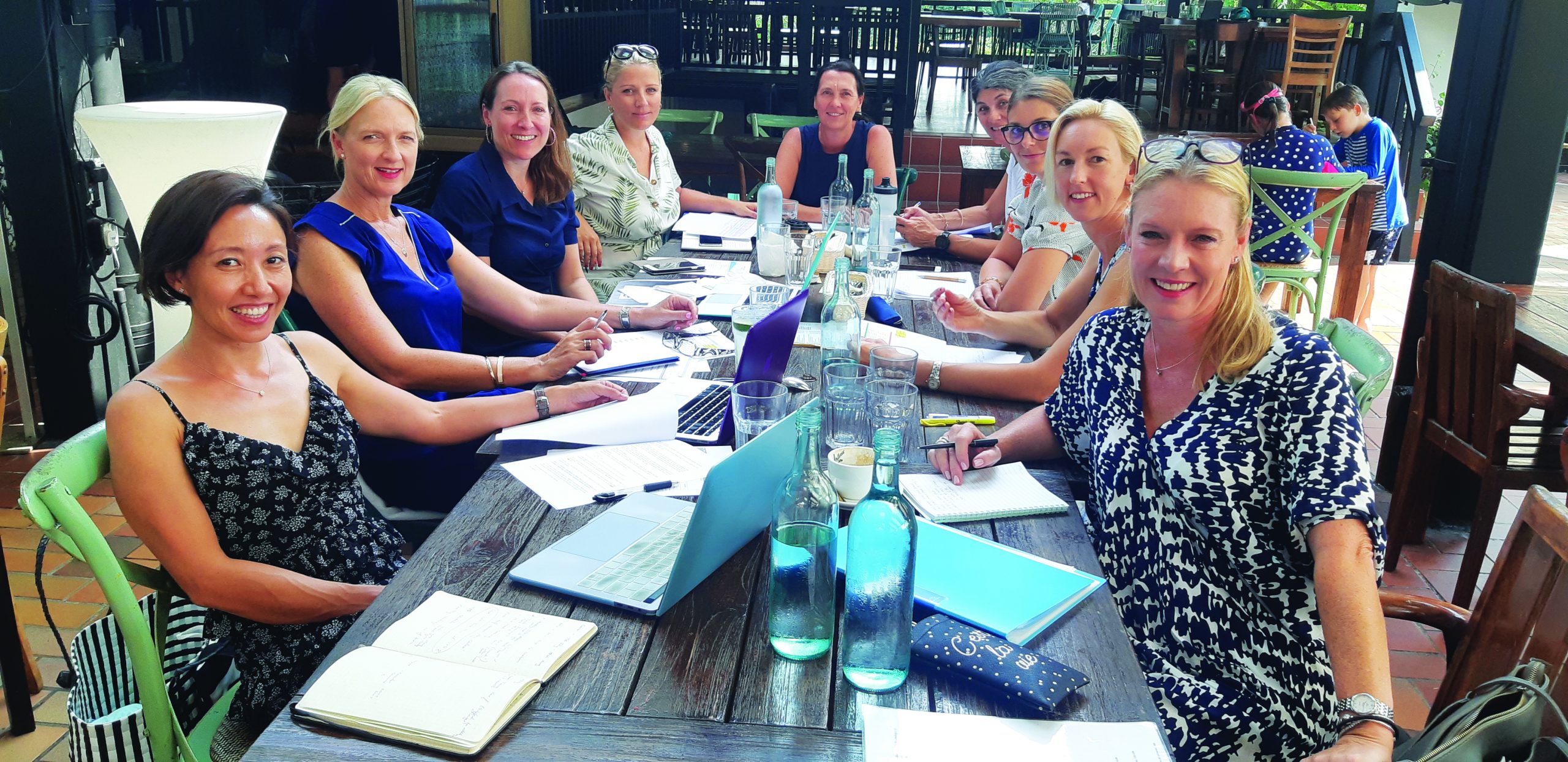 VOLUNTEERS
ANZA Netball is run by a dedicated bunch of volunteers who offer their time and skills in a variety of roles, including coaching and assistant coaching, age group, uniform, IT or equipment coordinators, as well as Committee Members. Our volunteer coaches are all encouraged and supported to attend Coaching Netball Foundation Courses, run by Singapore Netball.
The ANZA Netball Committee gathers periodically year-round to provide strategic direction. This dedicated and multi-talented group of women are an awesome group. ANZA Netball recruited a part time Netball Coordinator, Karen Velthius in 2018 to relieve the increasing workload on the volunteer committee. Karen is an ex-Olympian, having represented Great Britain at the Sydney Olympics in diving, and has a background in sports management. Sommer Dunham and Georgina Yeoh are the longest standing committee members. The amount of time and effort they spend on the running of the ANZA Netball programme is phenomenal. Even in the off season they are busy initiating new ideas, such as online training sessions via Zoom, which kept the girls active during the circuit breaker period.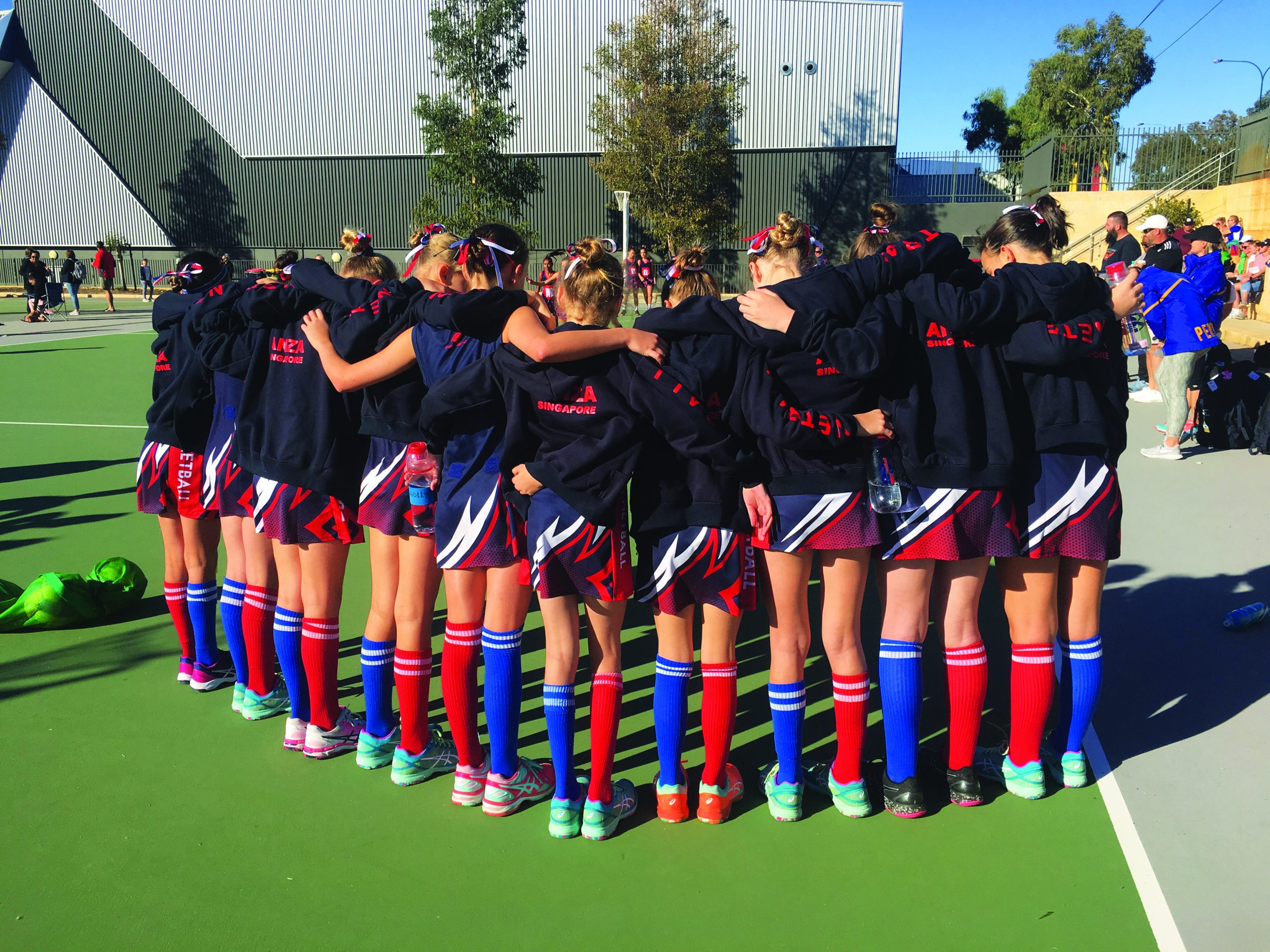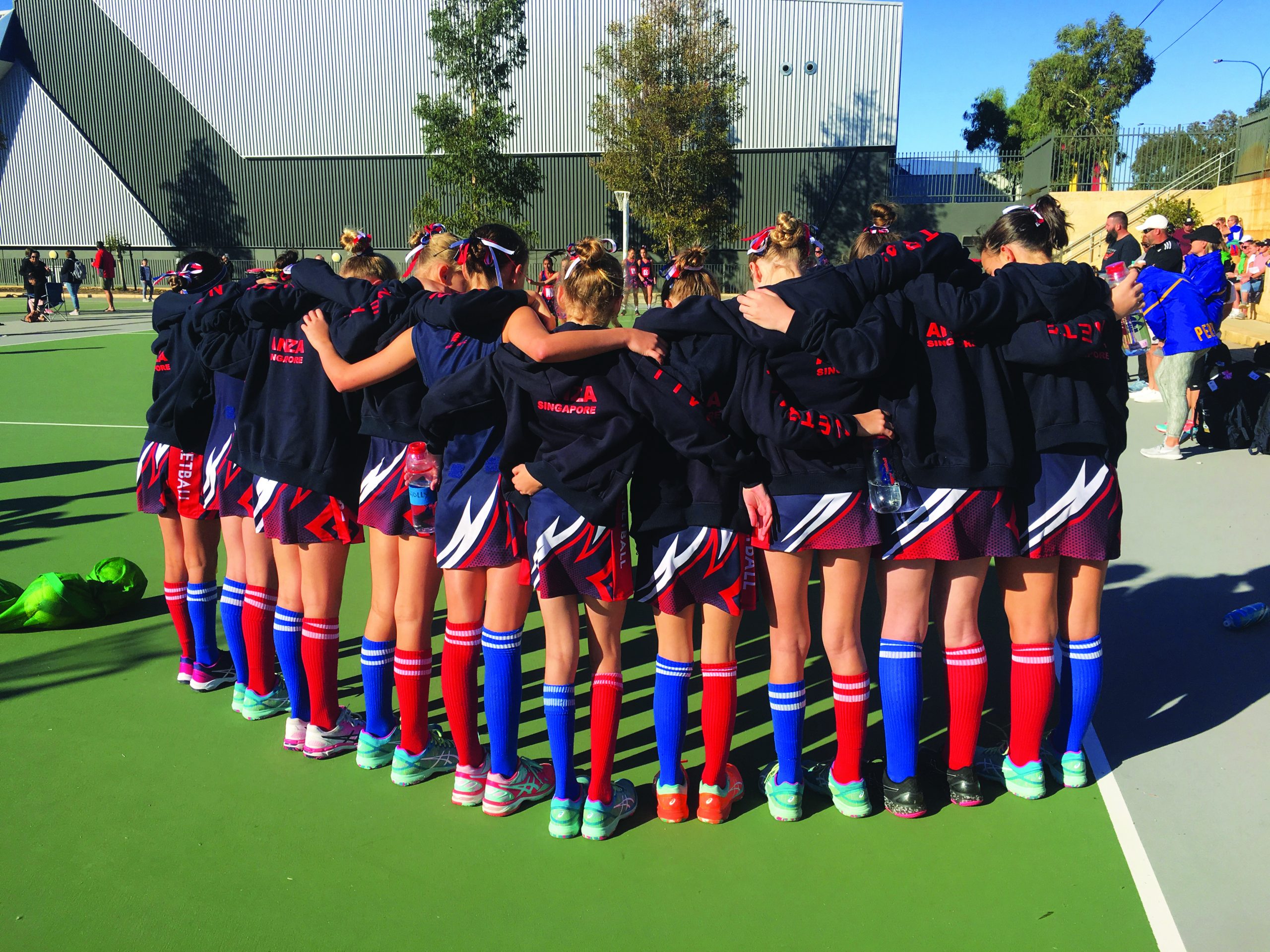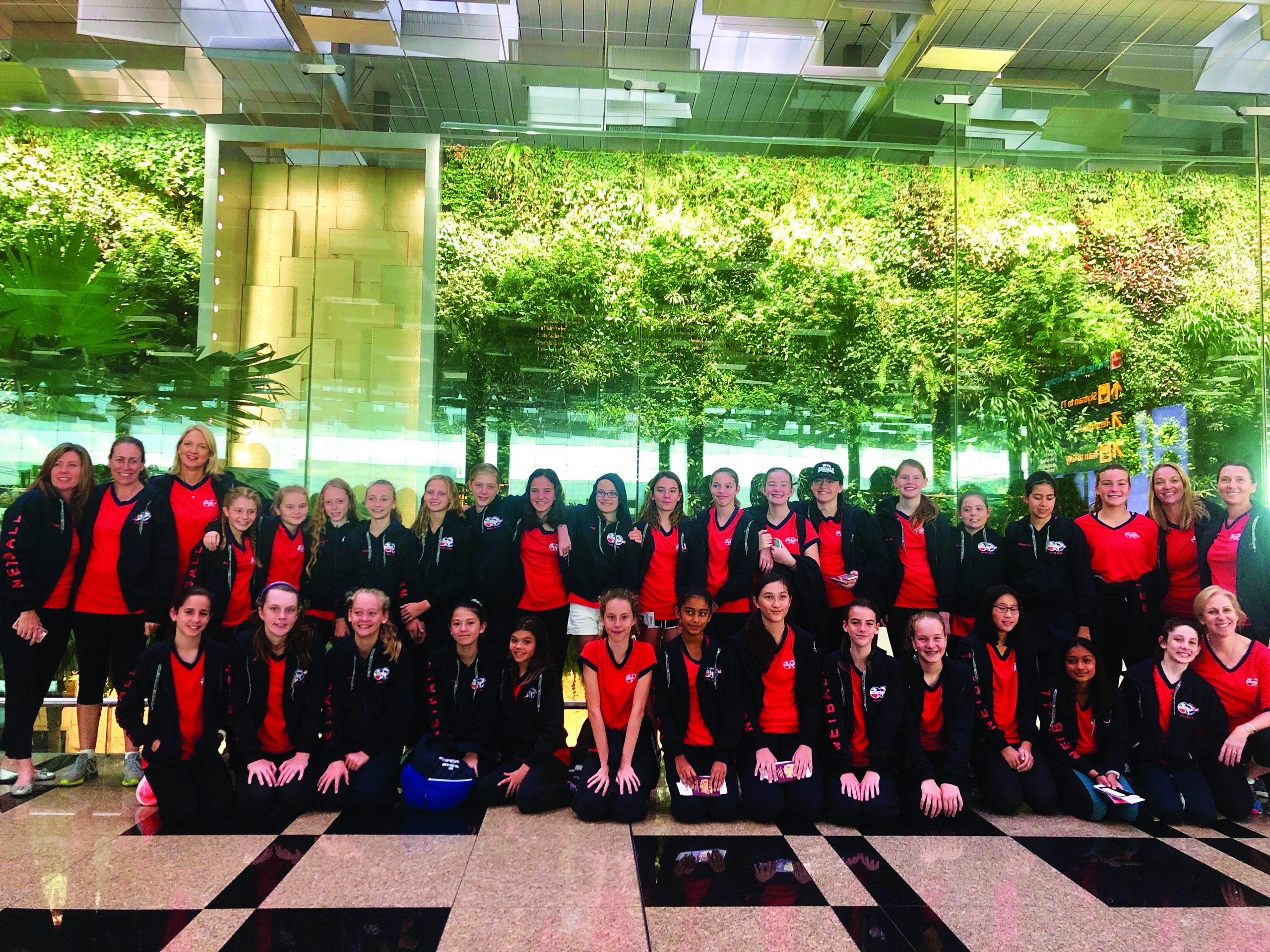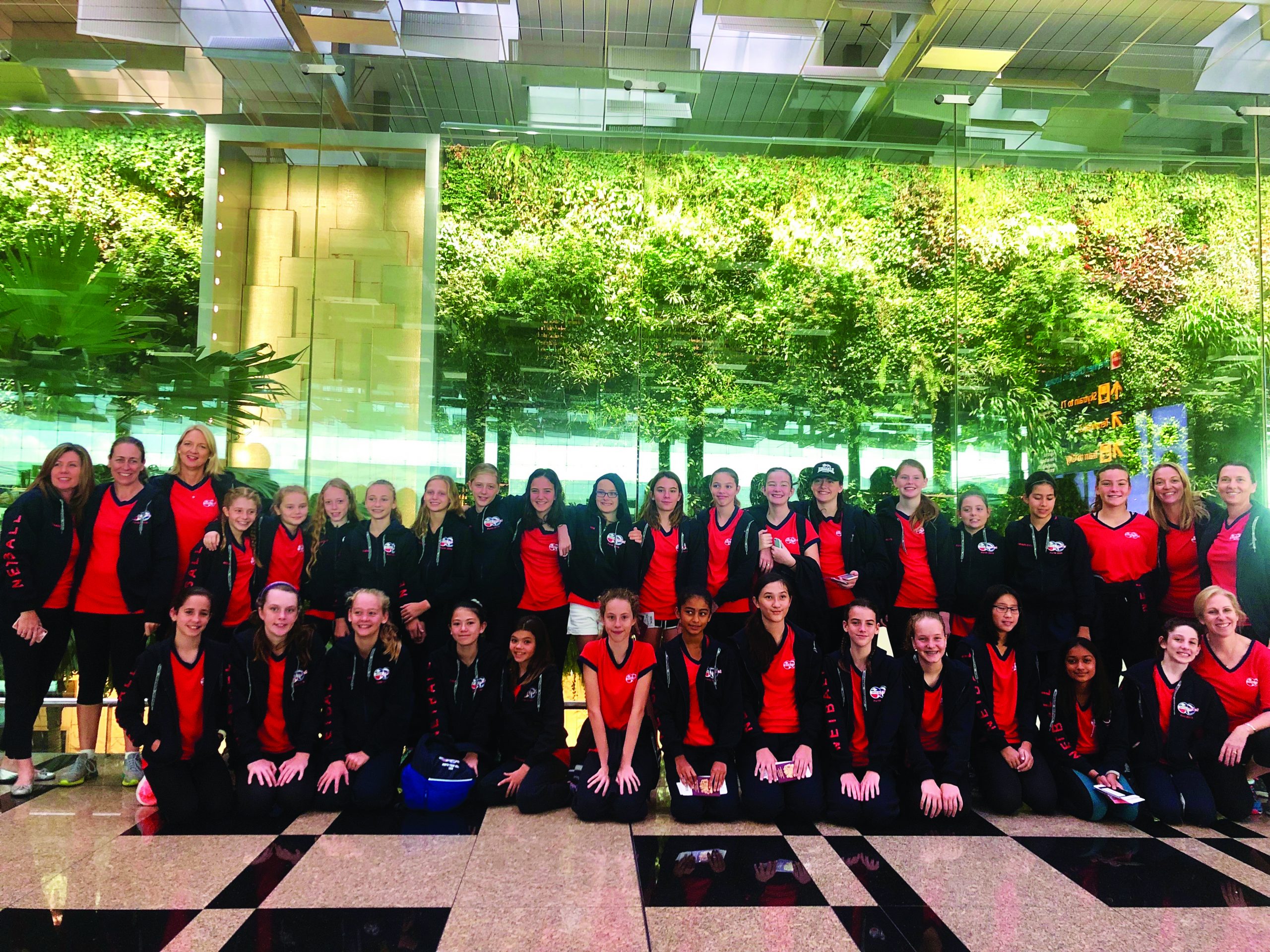 TOURING
The highlight of the ANZA Netball calendar is the annual Perth Tour to the Western Australia Association Championships in June each year. The opportunity provides an inspirational goal for some girls to continue playing netball to the age of 11, when they are eligible to participate. Many girls in our teams are originally from Australia, but for others from countries such as New Zealand and the United Kingdom, it's their first opportunity to visit Australia. What a fantastic welcome they experience, with crisp blue skies and cooler days than they are accustomed to in Singapore. An international sporting tour also helps to cement strong bonds between the girls, who come from a range of different international schools. It's also fantastic for the ANZA netball teams to be exposed to such a competitive tournament.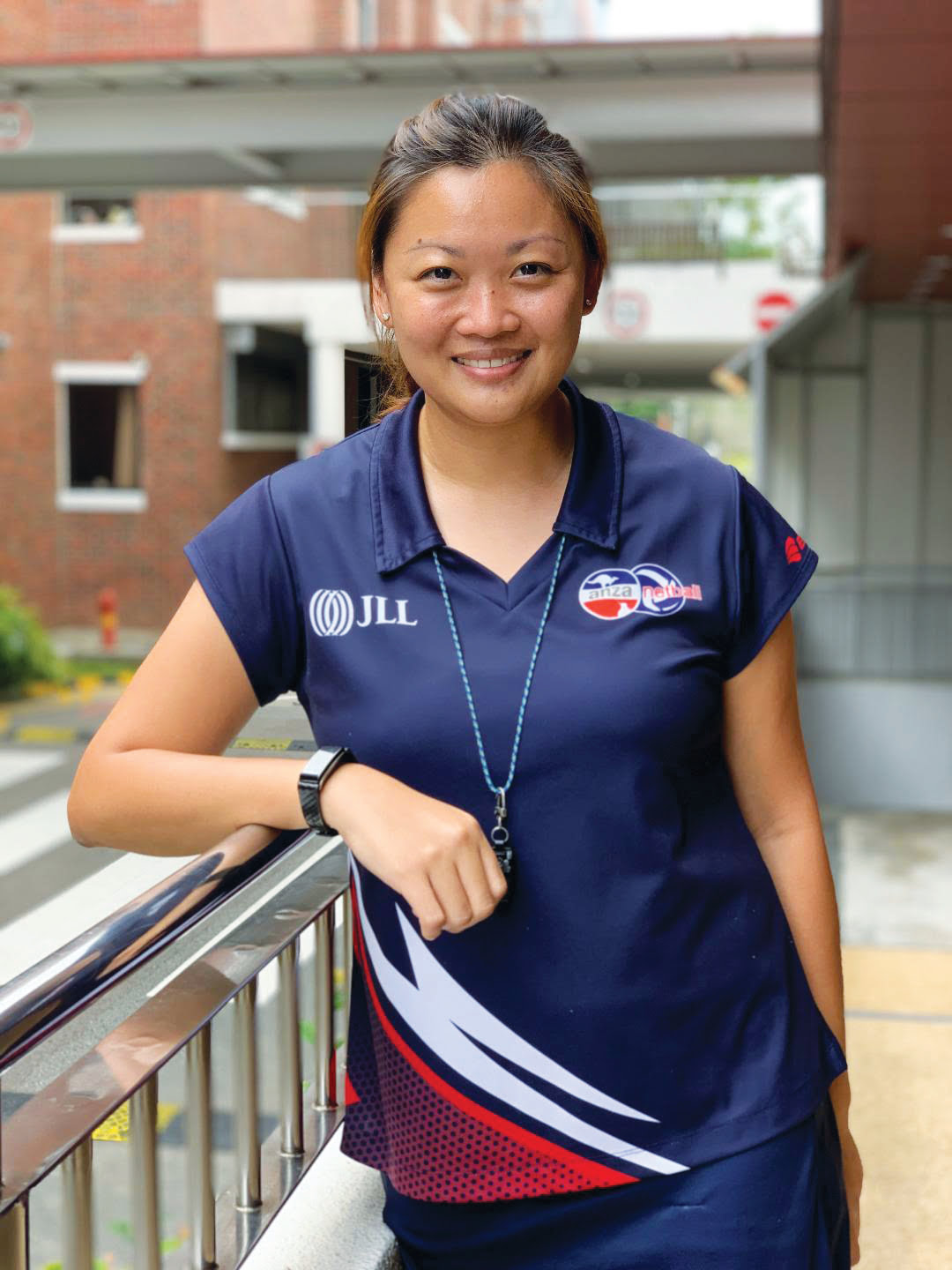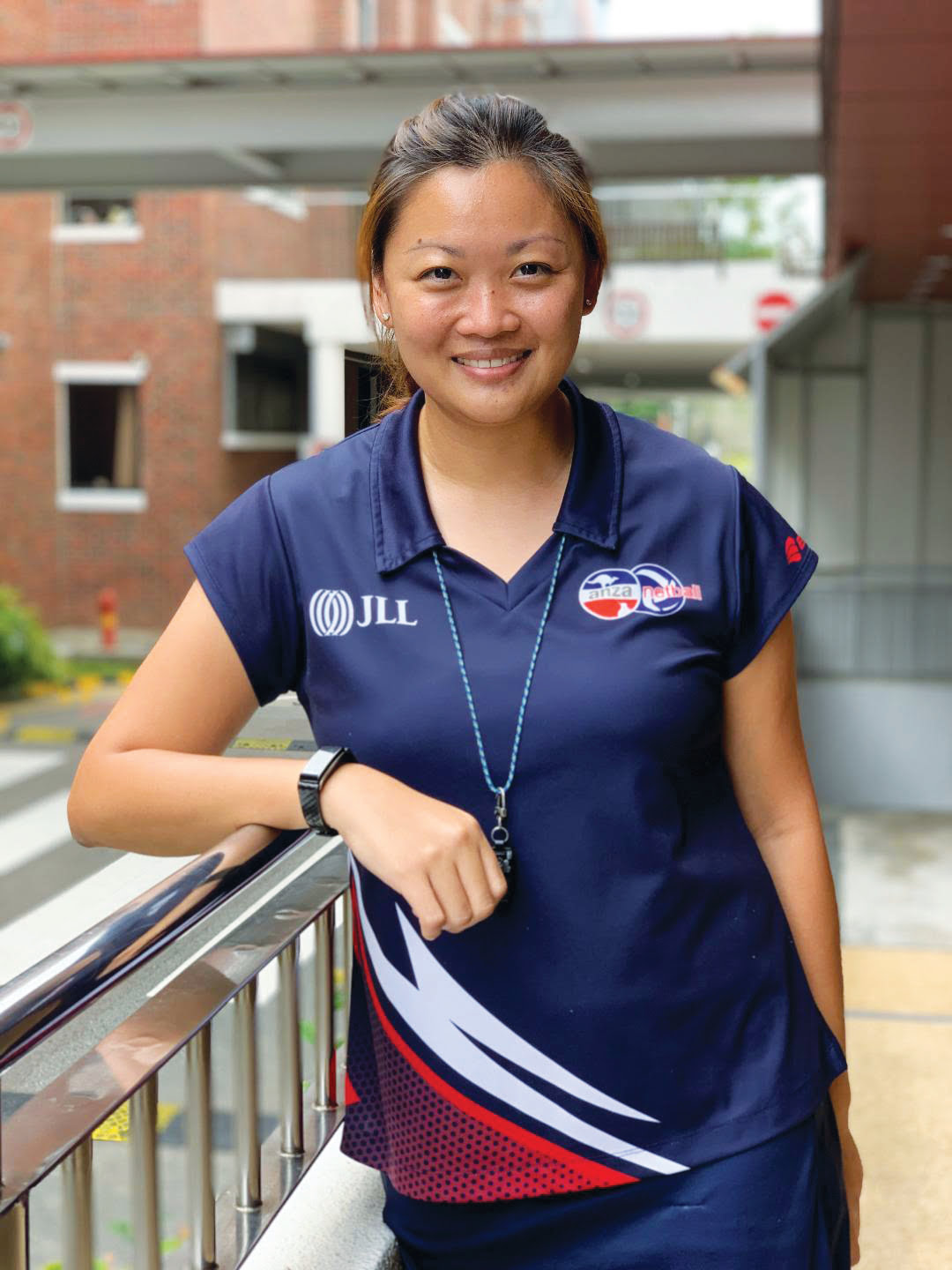 COACHES
ANZA Netball's Lead Professional Coach, Shuangru Lin brings a wealth of coaching experience to the team. She is a Level 2 Coach and has been coaching around Singapore in primary, secondary, and tertiary institutions since 2003. She's been Head Coach and Assistant Coach at the National level for 17 and Under and 14 and Under age groups, and coaching at the elite level in the Netball Super League. We are very lucky to have her!
HISTORY
ANZA Netball started in Singapore nearly 20 years ago. Our numbers have grown significantly since then – from 150 players in 2006 to 400 currently. Our venue has changed from the Australian International School to Tanglin Trust School, and our uniform has also been adapted to modern trends. The last few years have seen a dramatic transformation with the burgeoning netball environment in Singapore. ANZA Netball has responded by introducing professional coaches, particularly in the older age groups, providing professional first aid services, supporting entry into a variety of netball leagues across Singapore, and also introducing our own tournaments, such as the ANZA Accelerator Series and the ANZA Netball Carnival.
Sign up now! Registrations are open at anza.org.sg/sports/netball
Words: Michelle Adamson