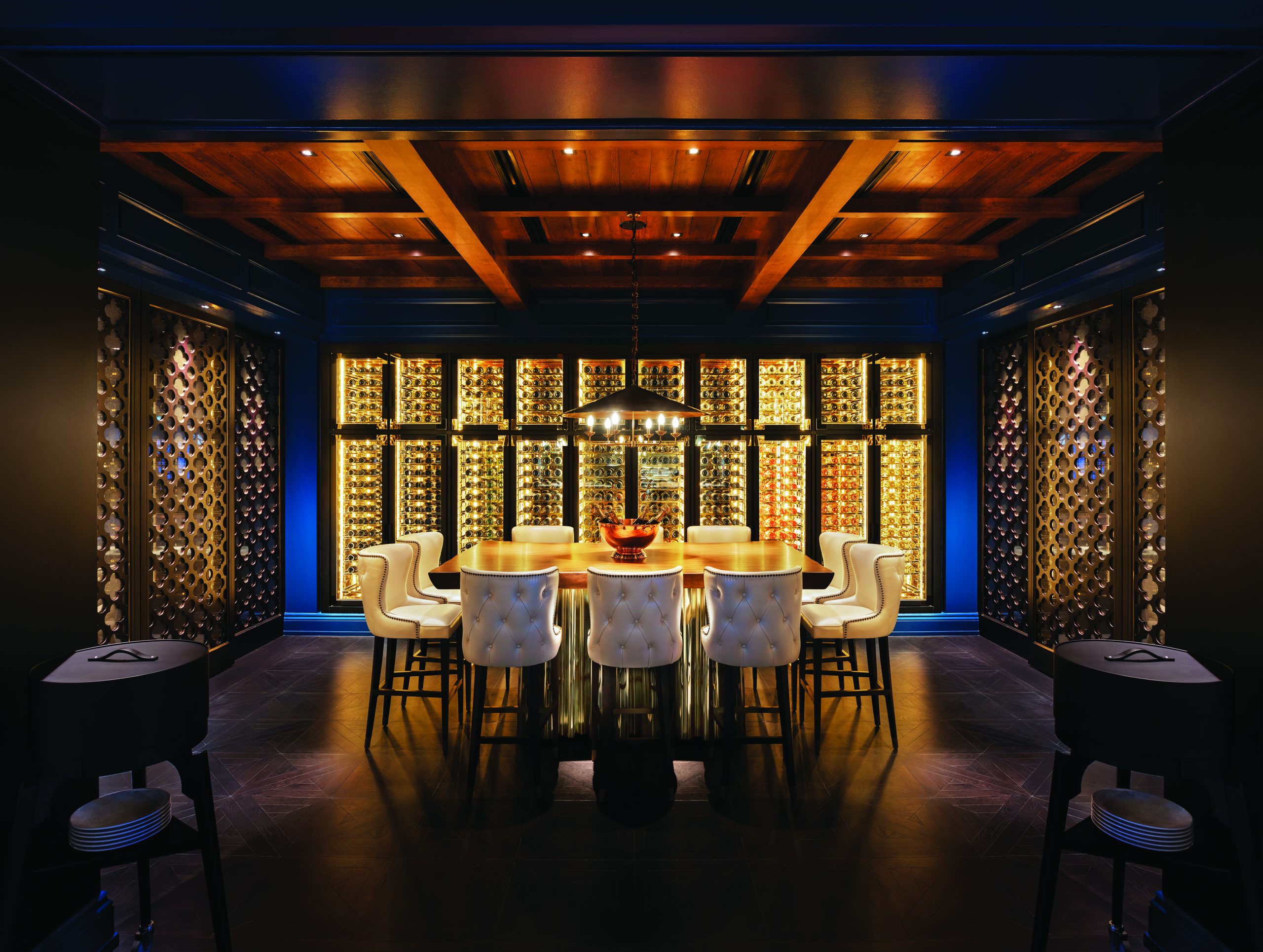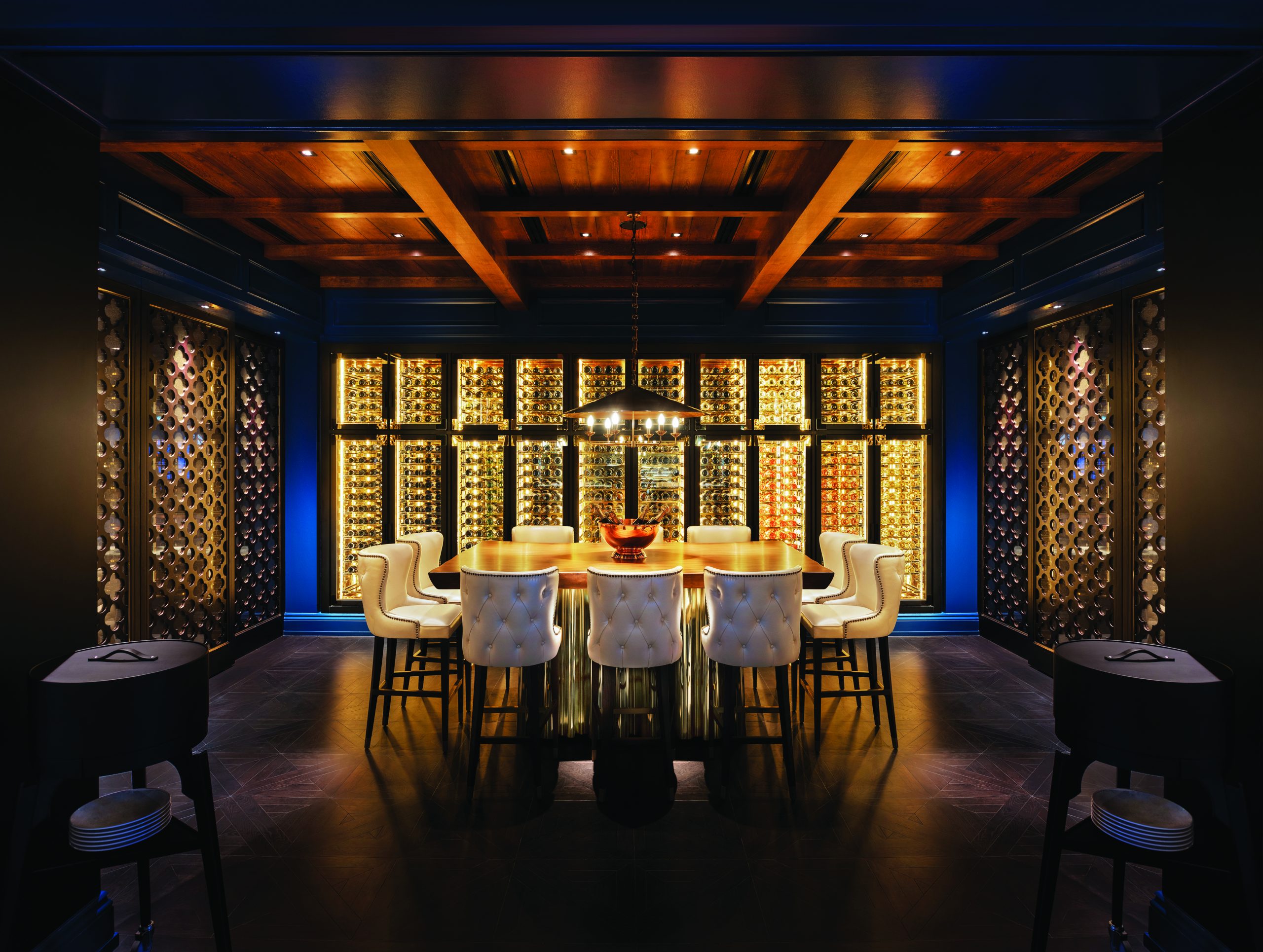 Butcher's Block
328 North Bridge Rd, #02-02, Raffles Arcade, 188719
butchersblock.com.sg
Located at the newly refurbished Raffles Singapore is Butcher's Block, a vibrant specialty meat restaurant offering some of the world's finest cuts of meats, with a wood fire focus. We visited for the curated 6 Hands Dinner ($188 per guest), a South American inspired collaboration between chefs from restaurants Nouri, Bochinche and Butcher's Block – Ivan Brehm, Diego Jacquet, and Remy LeFebvre.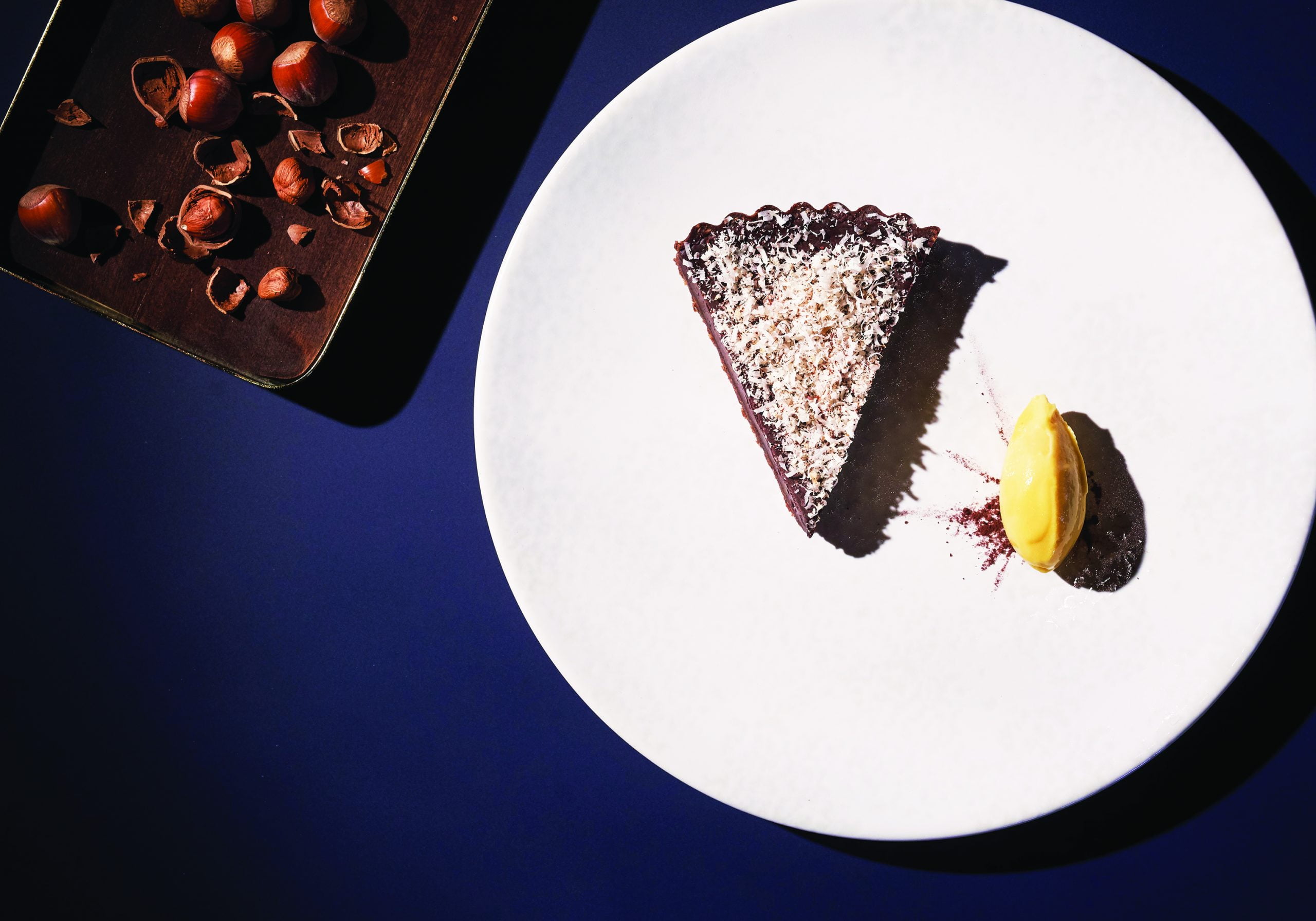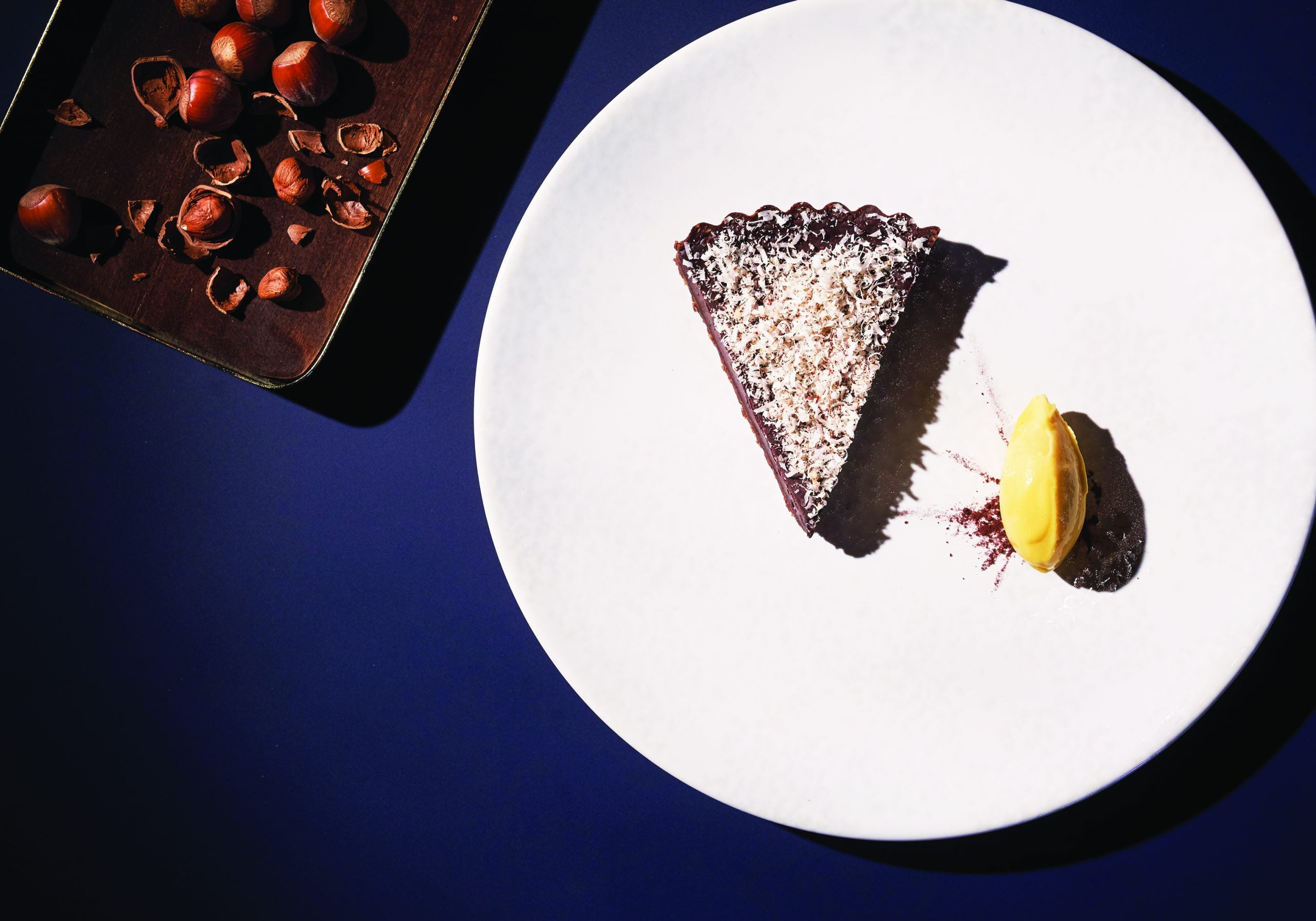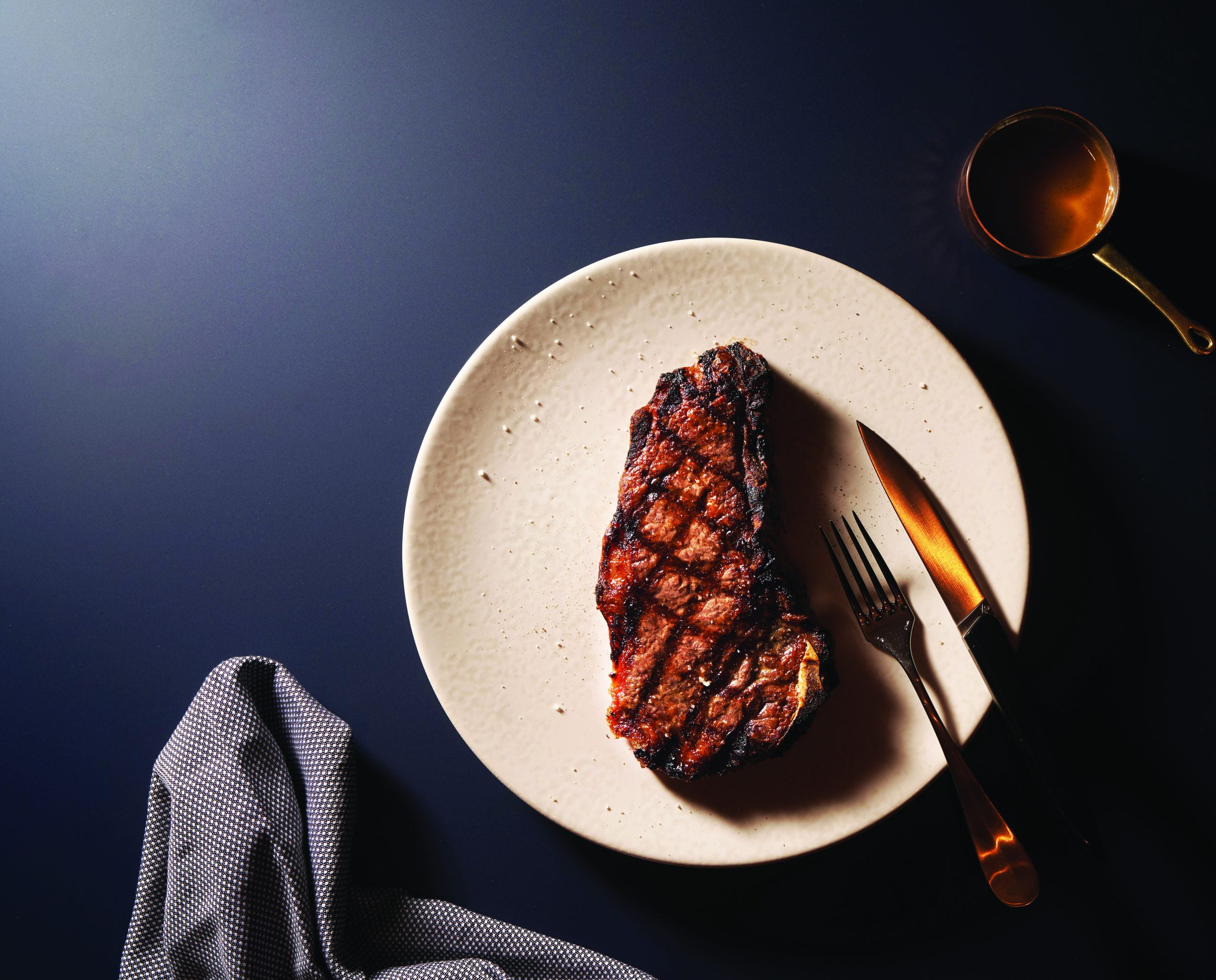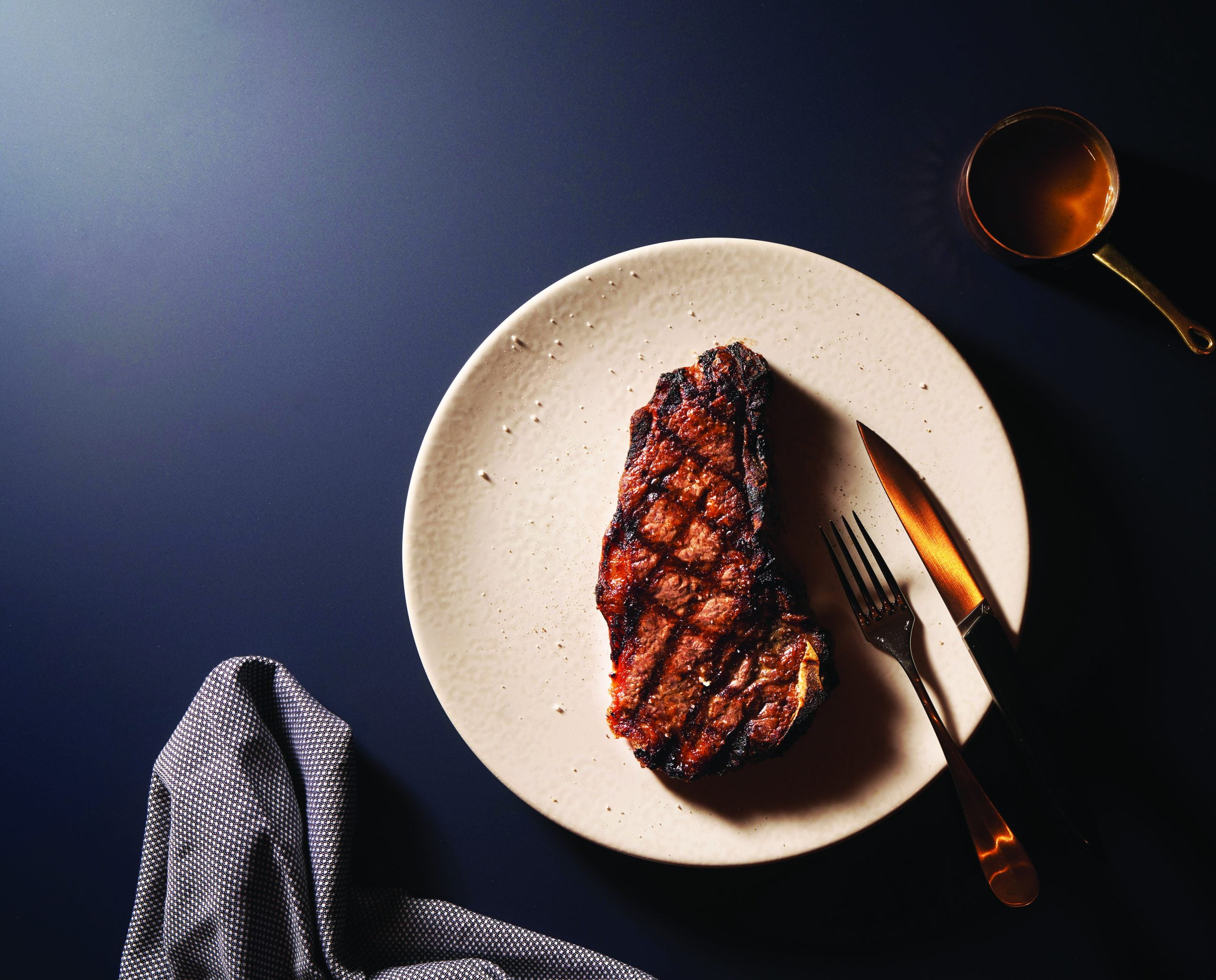 Together, they created an exhilarant and truly borderless menu. The sometimes unconventional fusion of ingredients, techniques, and flavours melded together in perfect harmony. In each dish, the influence of the individual chef was visible – such as the Argentinean-French-Asian first dish, humbly named Snacks from the Kitchen. The second dish was an effortless mix of Japanese and Italian elements – A Carpaccio of Kusunoki Wagyu. Next was the Ox Tongue – cooked to perfection with texture akin to a tenderloin, on top of a "risotto" made of Argentinian Prawns and Mushroom Carnaroli, with a dash of nasturtium oil. These were followed by Caramelised Veal Sweetbreads – a delicious journey through a wide range of flavours: sweet, umami, and acid, and the Turbot "Sauce Bordelaise", a homage to French flavors, with a dash of Asian exuberance.
Butcher's Block's open-kitchen showcases the impressive Josper oven and a wood-burning grill, so it was only fair that the final dish would embody the chefs' styles and the stunning venue's philosophy. The dish? Eight-year-old grass-fed/dry-aged Hereford Beef with Café De Paris, Chimichurri, and East-Asian Chasseur dressing, with a side of decadent Crosne and Black Truffle, each element prepared with mouthwatering precision.
Verdict: An exquisite evening with a fantastic menu and impeccable service. The staff are friendly and attentive, but also knowledgeable on the elements of each dish. We are looking forward to the next visit to this great venue.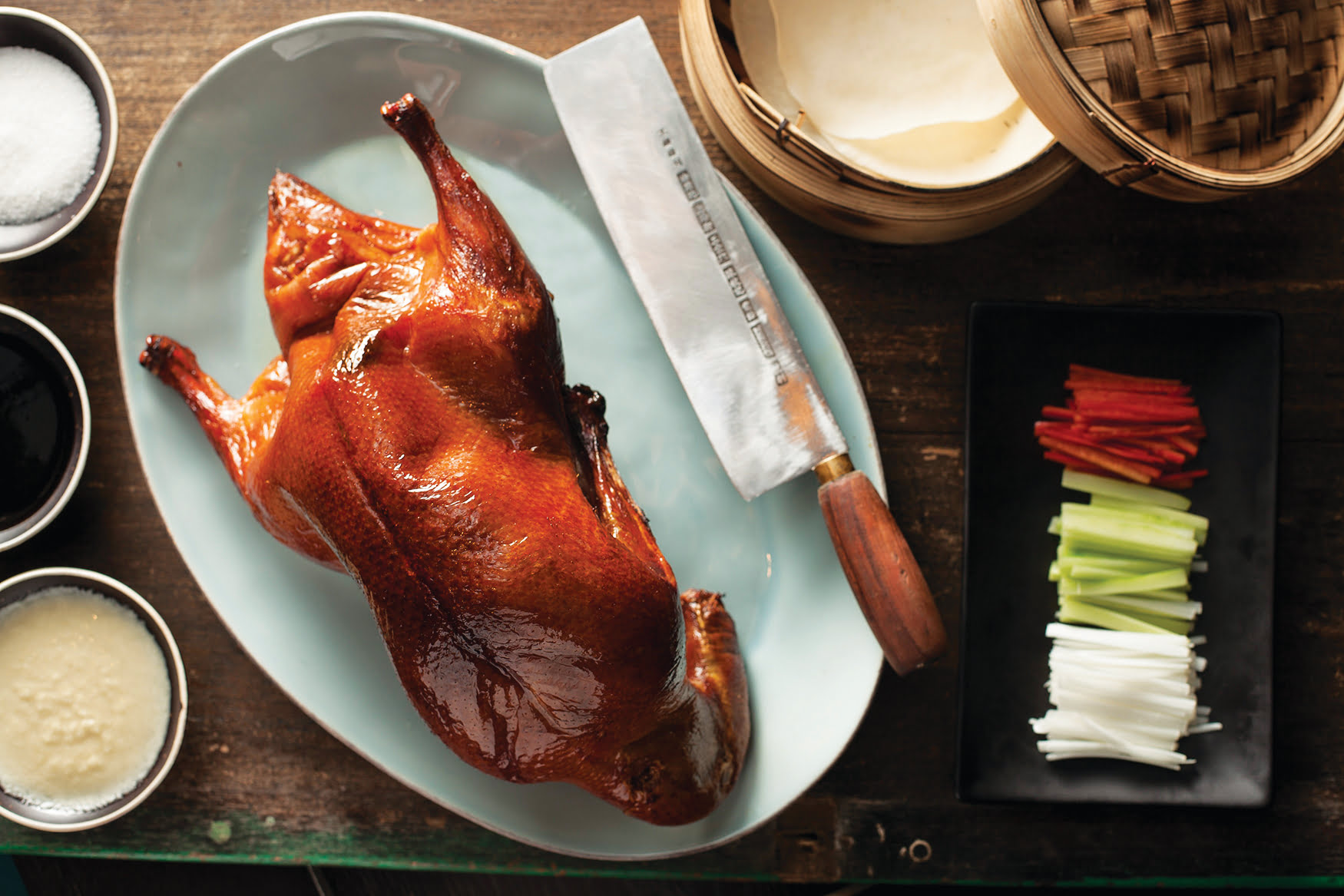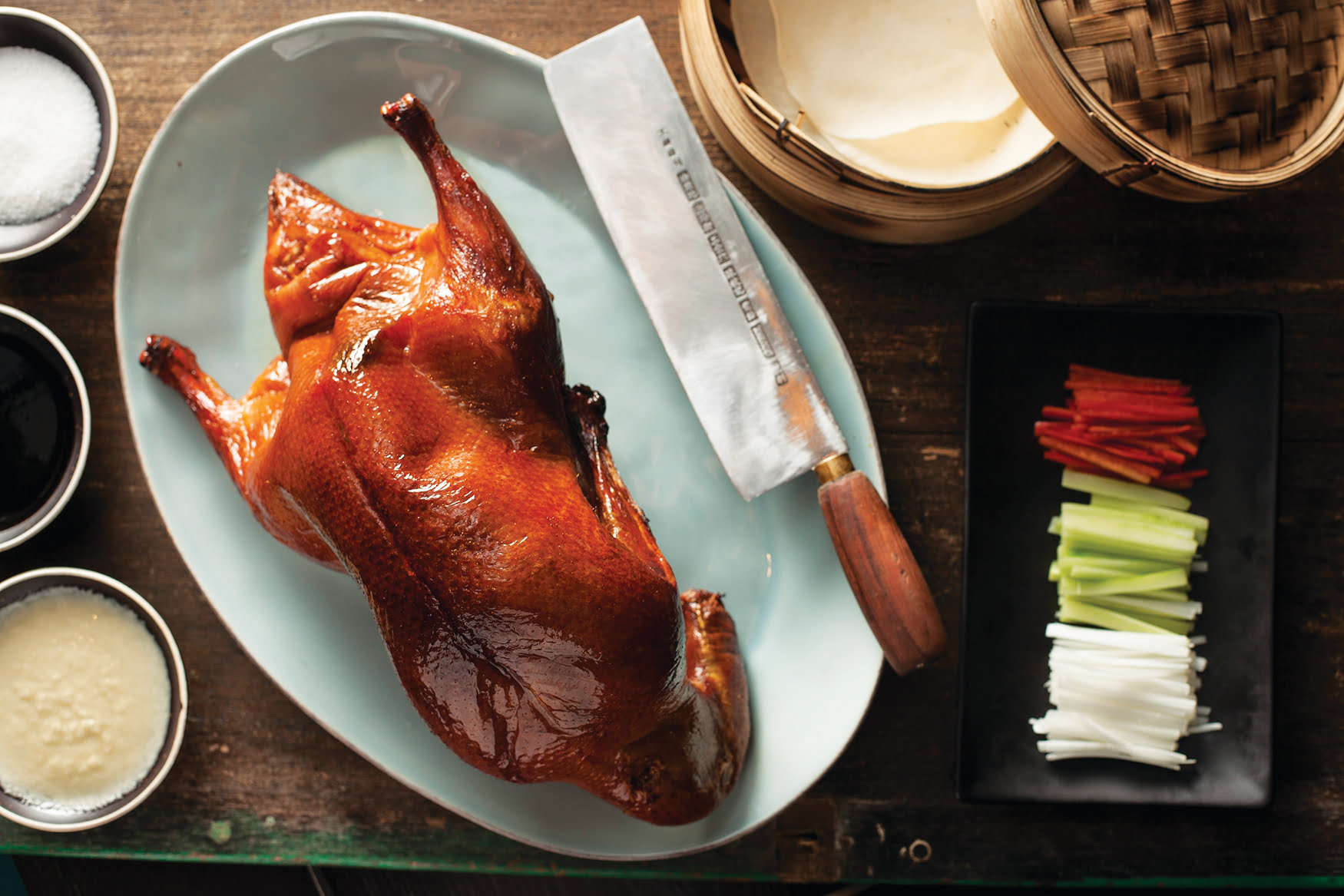 Mott 32 Singapore
B1-42-44, Galleria Level, The Shoppes at Marina Bay Sands. Nearest car park: North (Green Zone)
marinabaysands.com/restaurants/mott32
Mott 32 Singapore is the latest addition to the award-winning global Mott 32 portfolio. Hong Kong-born Executive Chef Chan Wai Keung and his team have reinvented Chinese cuisine with their Cantonese and Sichuan influenced menu. The dishes are a good match for the luxurious space, inspired by Singapore's botanicals.
To begin, a "Harbour Dawn" cocktail ($24), followed by signature dishes; Apple Wood Roasted Peking Duck ($108) and Smoked Black Cod ($56). Dishes are designed to be shared and the Peking Duck needs to be pre-ordered a day in advance. It's worth planning ahead to enjoy the experience of having the duck presented whole to the table and carved expertly. We also enjoyed the Barbecue Pluma Iberico Pork ($48) and Cold Free-Range Chicken, with Szechuan Peppercorns and Chilli Sauce ($26). The Bamboo Green Forest dessert ($16) was an artform, and the Sweetened Guava Soup, Sago, Pomelo ($9) a good palate refresher. The standout of the evening was the comforting and delicious Scallops, Prawns and Crispy Rice in Fish Soup ($42).
Verdict: With a prime location in the Marina Bay Shoppes, opposite the Sands Theatre, this is the perfect special dining experience for a date night, business lunch or entertaining visitors.