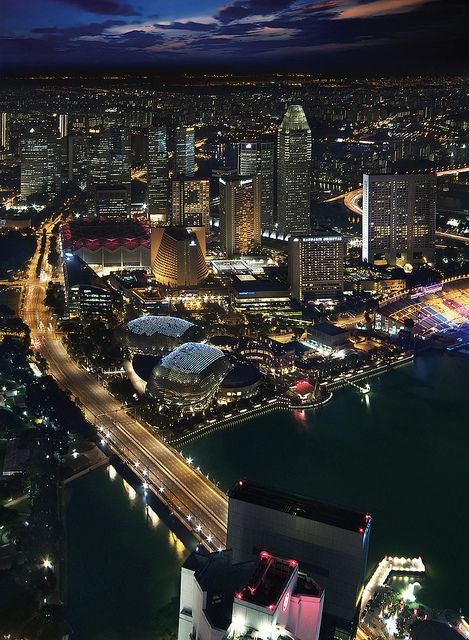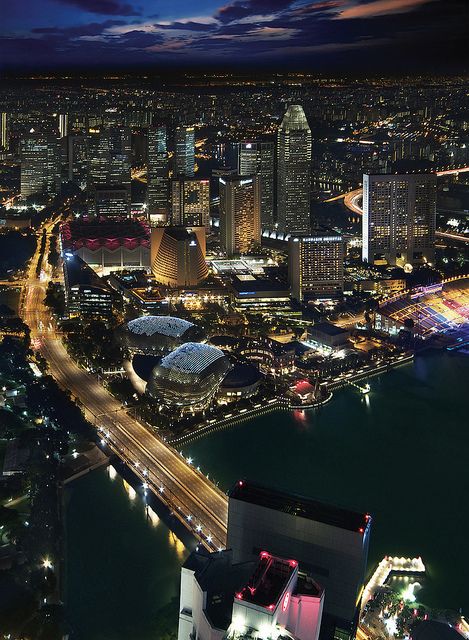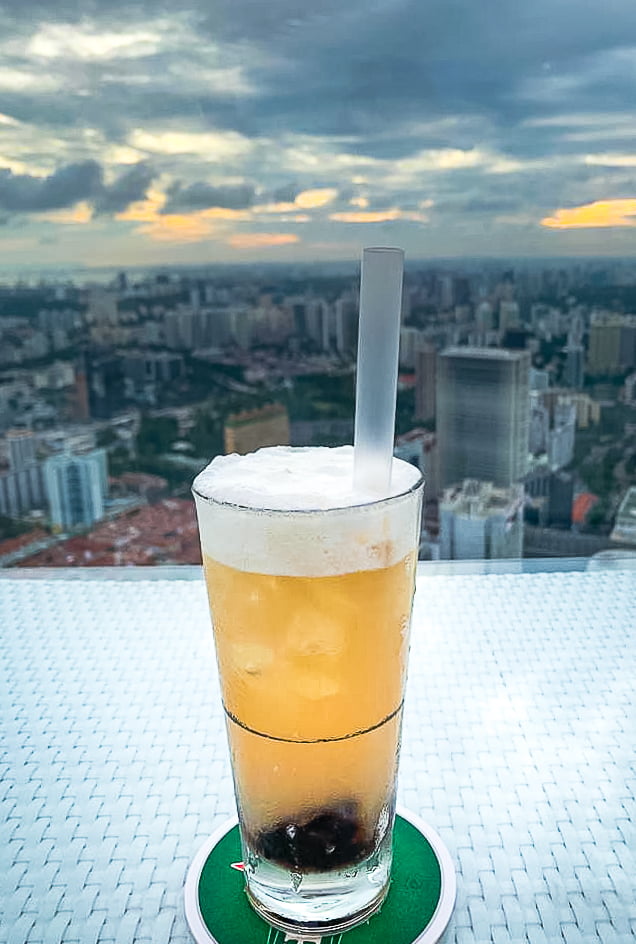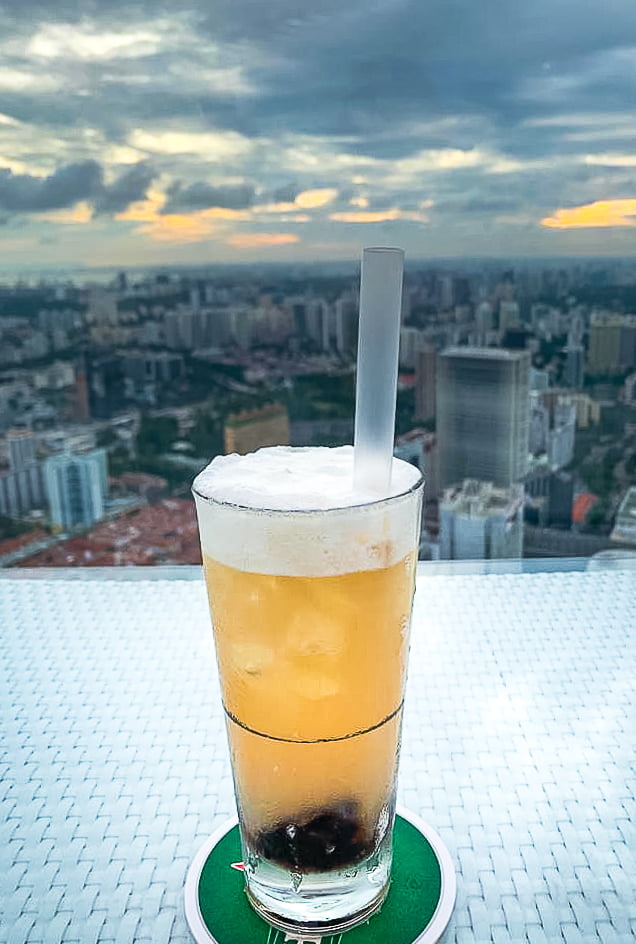 Stellar at 1-Altitude 1 Raffles Place
048616, stellarrestaurant.sg
Stellar at 1-Altitude claims to have the world's highest roof-top alfresco dining. Perched atop level 62 at 1 Raffles Place it offers patrons dazzling 360-degree views of Singapore's cityscape. We visited on a clear evening and were treated to spectacular panoramic sights of the rolling hills and high rises of Johor Bahru on one side, across to the shores of the isle of Batam on the other.
The evening started with a sampling from the in-house mixologist's new alcoholic Bubble Tea menu. I tried the Tea-Gasm; Vodka, fresh grapefruit juice, yuzu juice and black tea topped with grapefruit jelly and pearls. One of Singapore's most beloved drinks redefined with a fresh twist.
It was time to move on to the food. Executive Chef Chris Millar, who has worked in award winning iconic restaurants in London, Melbourne and Sydney, explained the cuisine. "Stellar serves progressive Australian cuisine. What is Australian cuisine?  It's a melting pot of different cooking styles, simple, with good quality ingredients, which allows the flavours to come through," said Chris.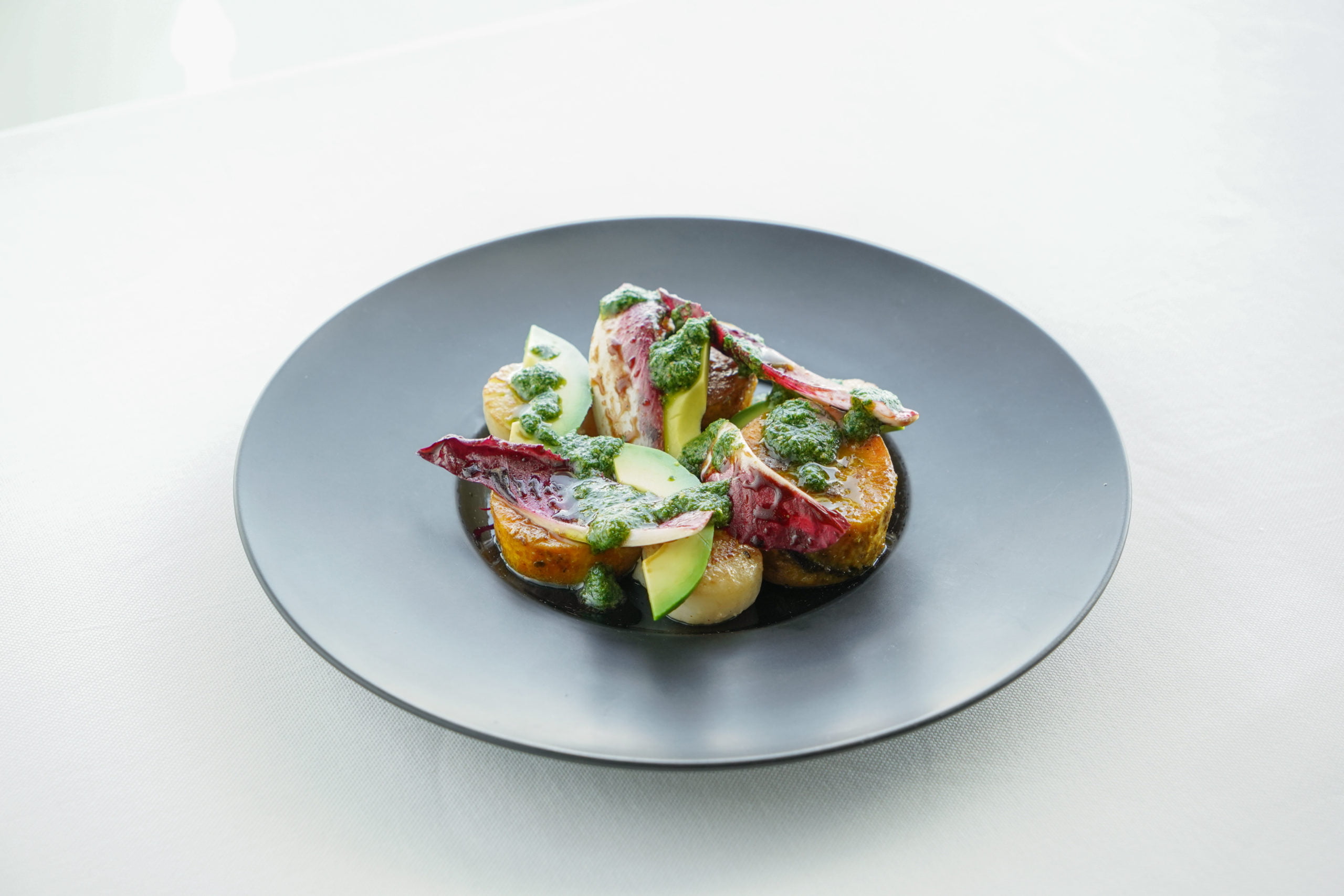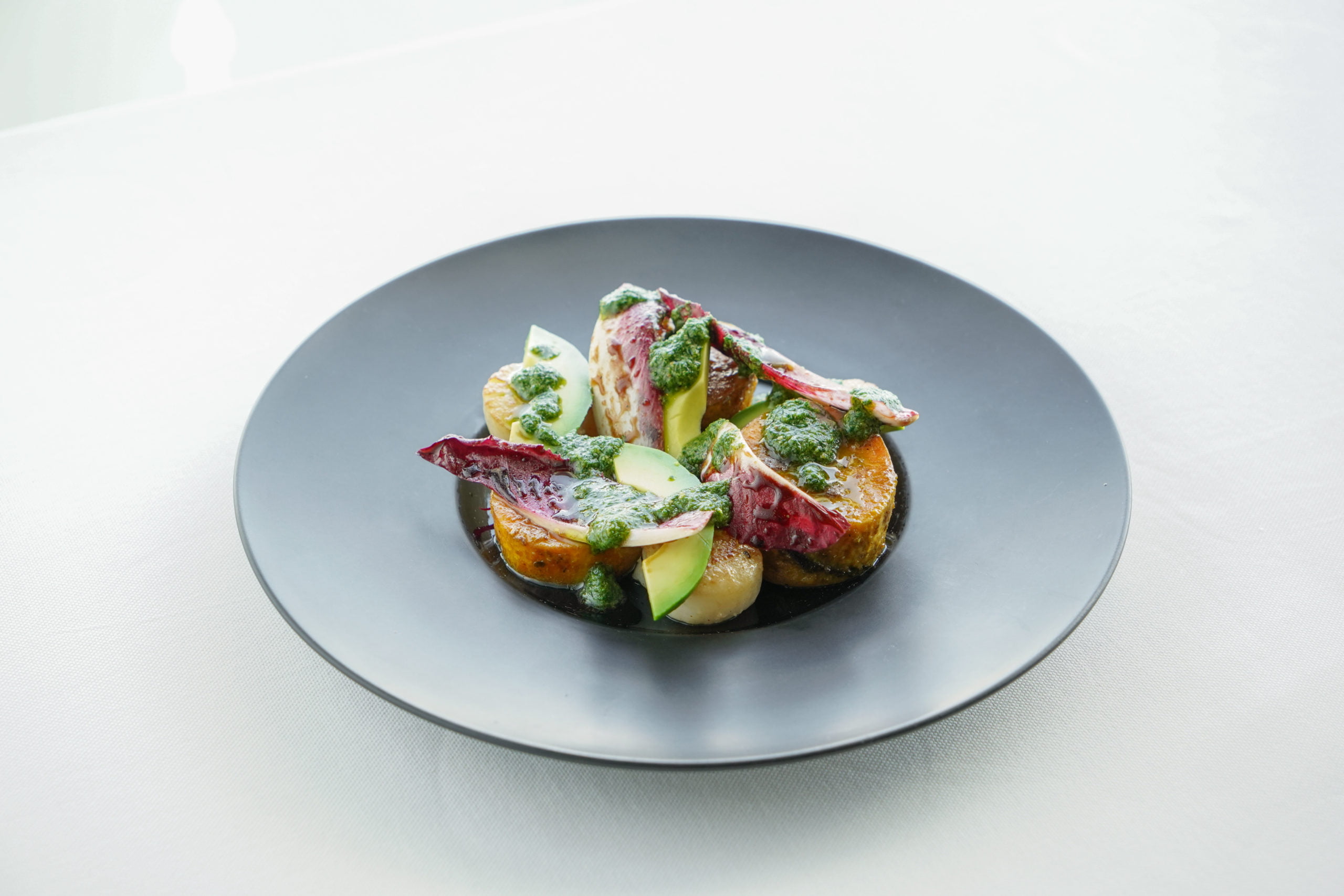 We began with a couple of exquisite appetisers. The first dish was beautifully presented seared scallops over sweet potatoes, topped with delicate slices of avocado and fresh endives, dressed with ground herbs and pine nuts ($32++). This was followed by German smoked eel served over skillfully charred US asparagus, sprinkled with Greek feta cheese, chives and edible flower petals ($28++) This was expertly paired with a vibrant Frankland Estate Poison Hill Riesling.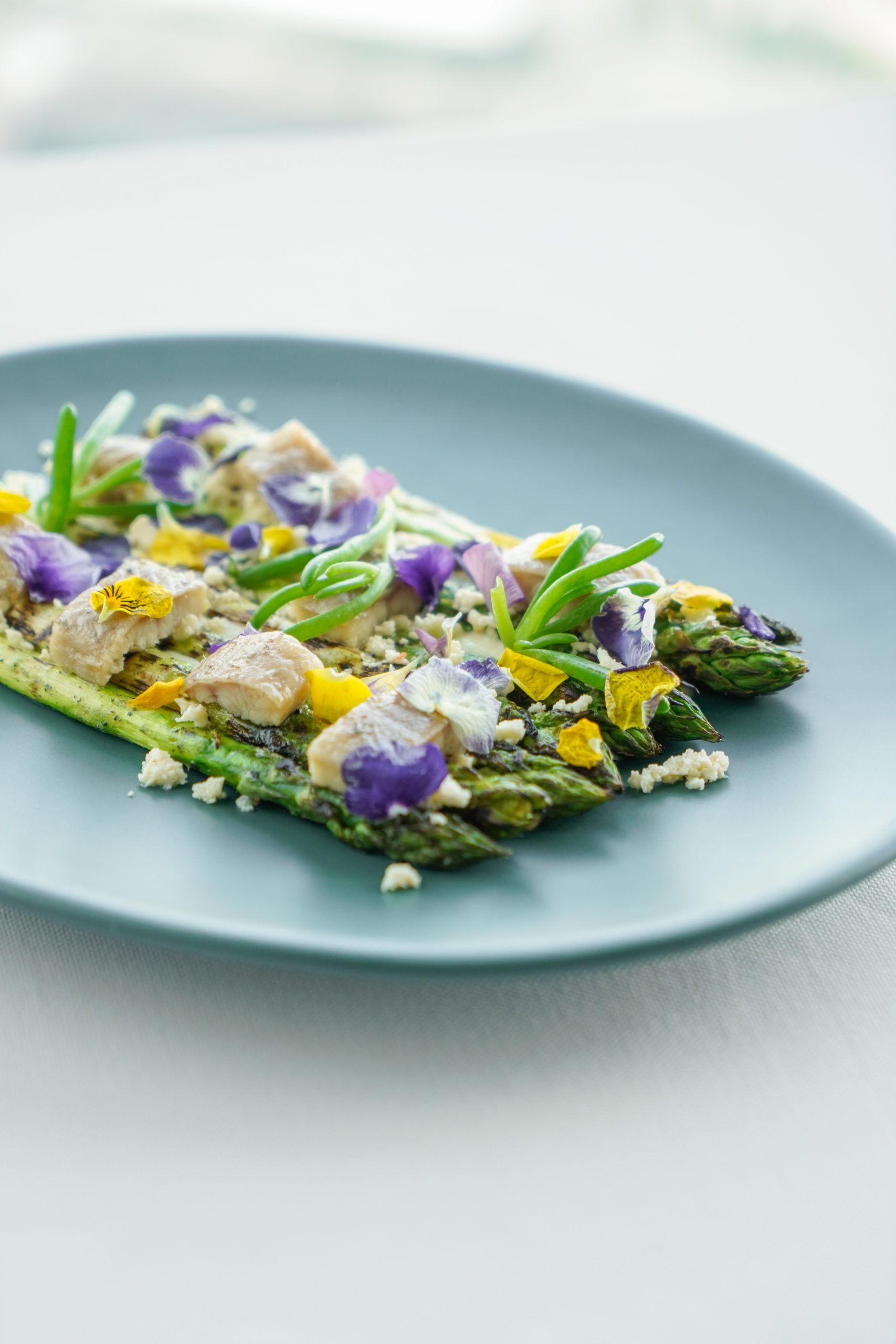 Next up was succulent, grilled Argentinean angus beef tongue, dressed with a delicate vegetable vinaigrette and topped with sourdough croutons ($29++), paired with the Illuminati Riparosso Montepulciano D'Abruzzo. I'm not a daring meat eater and would never order tongue by choice but Chef Chris asked us to be adventurous and so I obliged. I wasn't disappointed.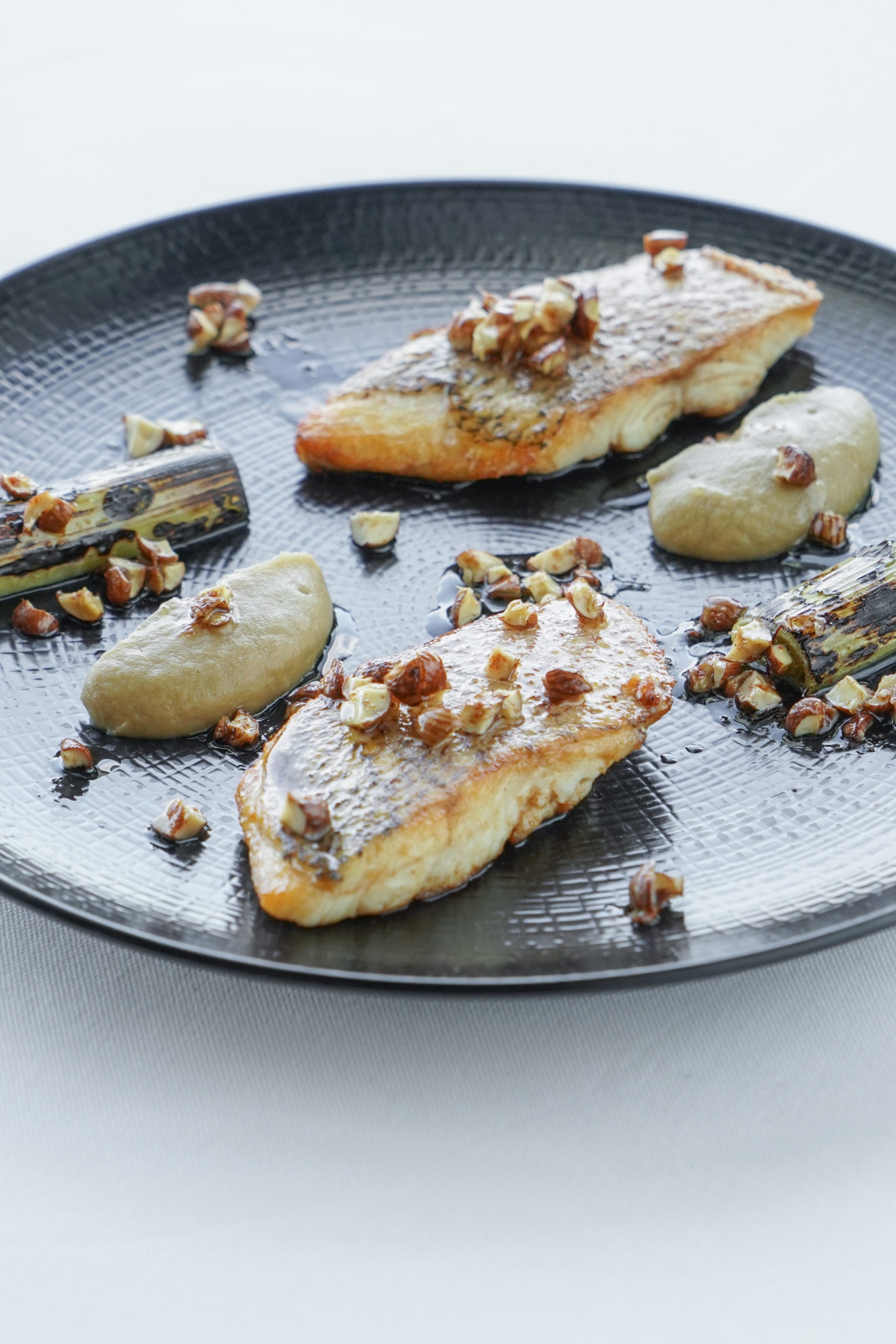 Tasmanian ocean trout and sustainable Red snapper soon followed. The Poached Tasmanian Petuna Ocean trout with Cambodian Kampot pepper corns was accompanied by fine slices of charred zucchini and romaine lettuce, a puree of sauerkraut-style pickled red cabbage and topped with a chive butter sauce ($48++)
The sustainable red snapper was a delicate fish presented with allium (onion puree), grilled leeks and dressed with an incredible anchovy shallot dressing and blended with hazelnuts. It is worth mentioning the Serrats anchovies from the Spanish Basque region are arguably some of the best in the world ($38++) This was matched with an outstanding La Tunella's Pinot Grigio.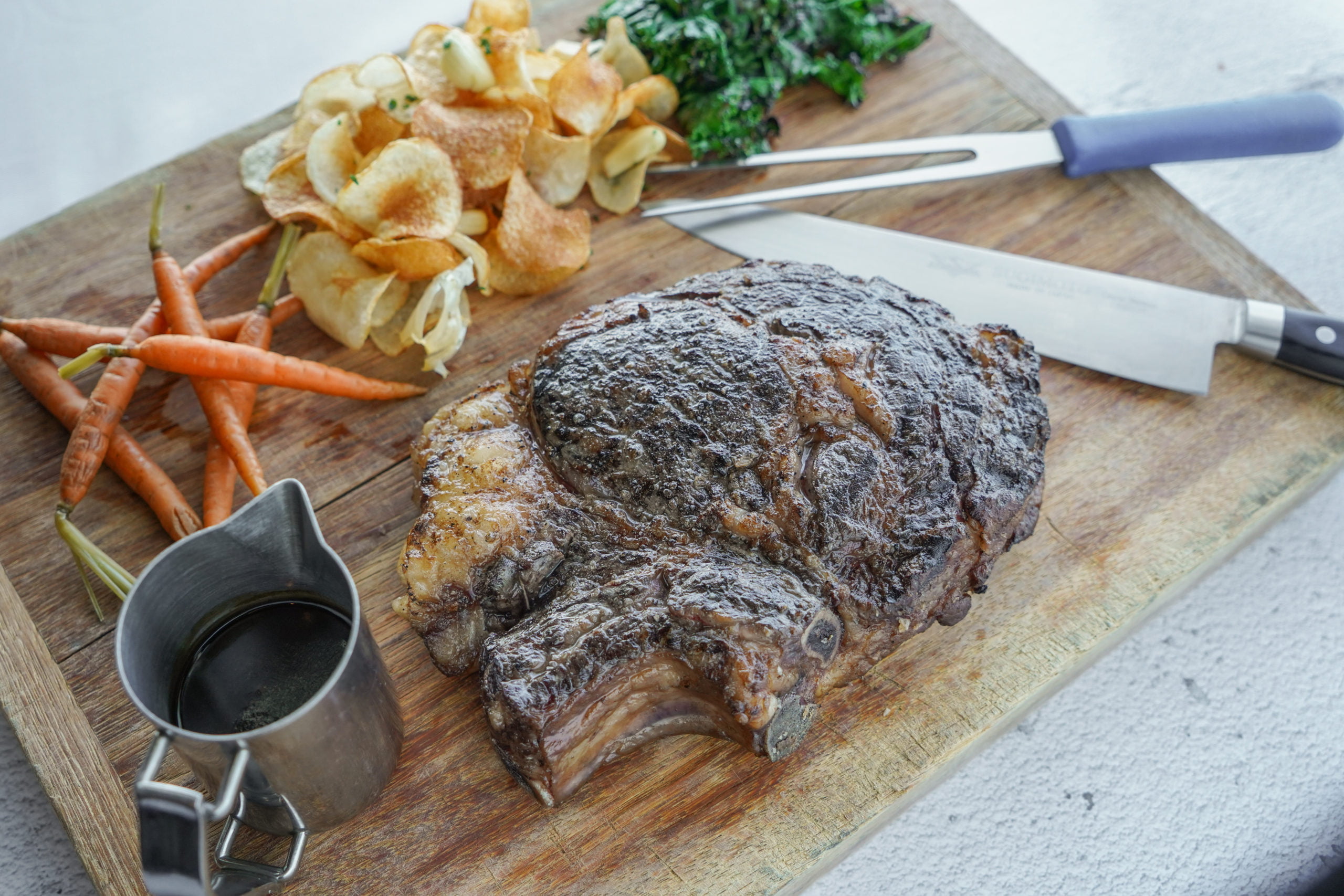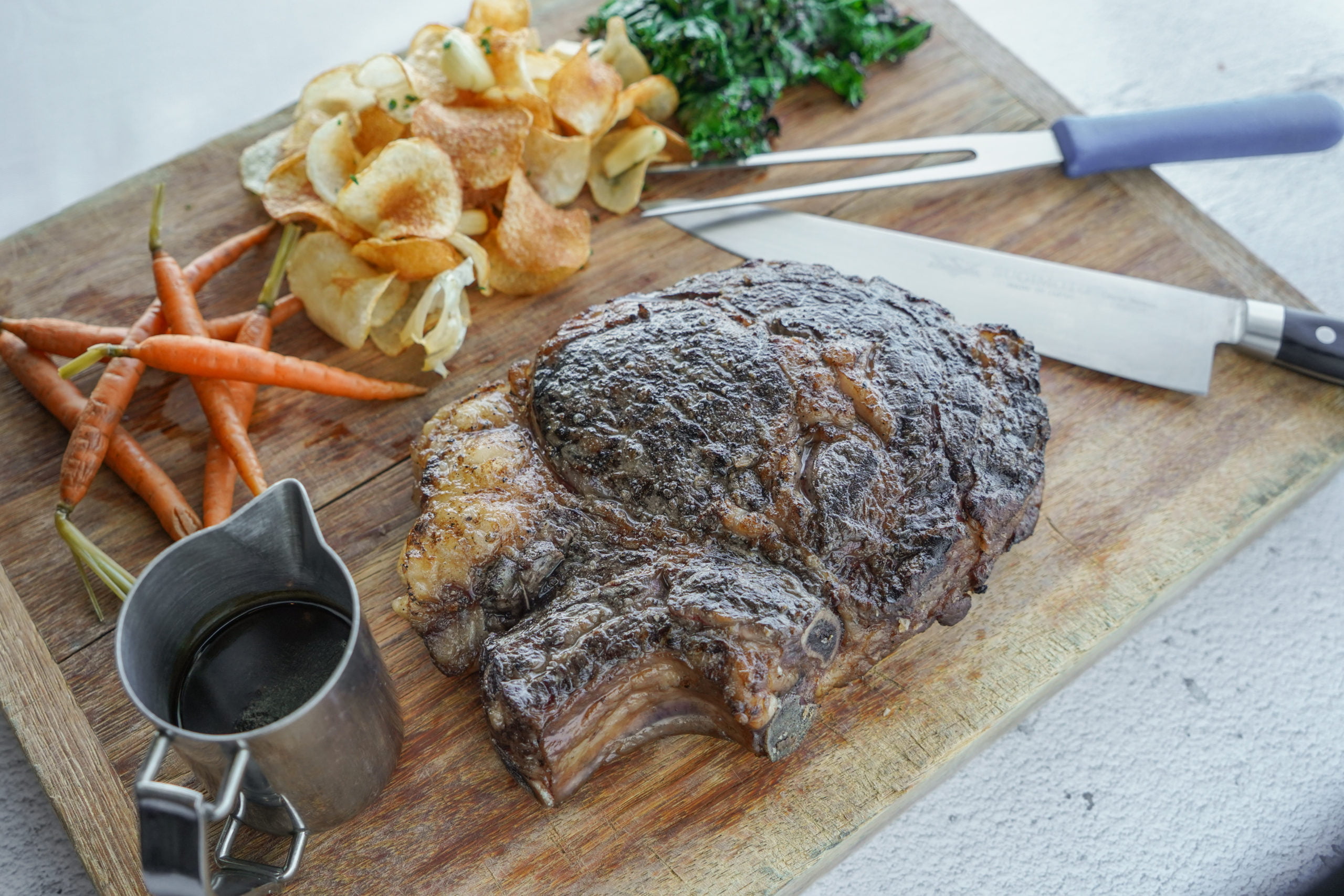 For the last savoury dish, we were presented with a mouth-watering Sanchoku F1 Australian Waygu OP rib (about 1kg), grilled to perfection on Stellar's Josper wood fire grill. This buttery beef was served with made-on-the-spot crunchy hand-cut potato crisps, lightly pickled baby carrots, and charred Kale. This monumental dish serves 2-3 hungry diners ($220++). Stellar at 1-Altitude is proud to be the first restaurant in Singapore to rear its own Wagyu cattle at Australia's premium Wagyu farm located in the Riverina region of New South Wales.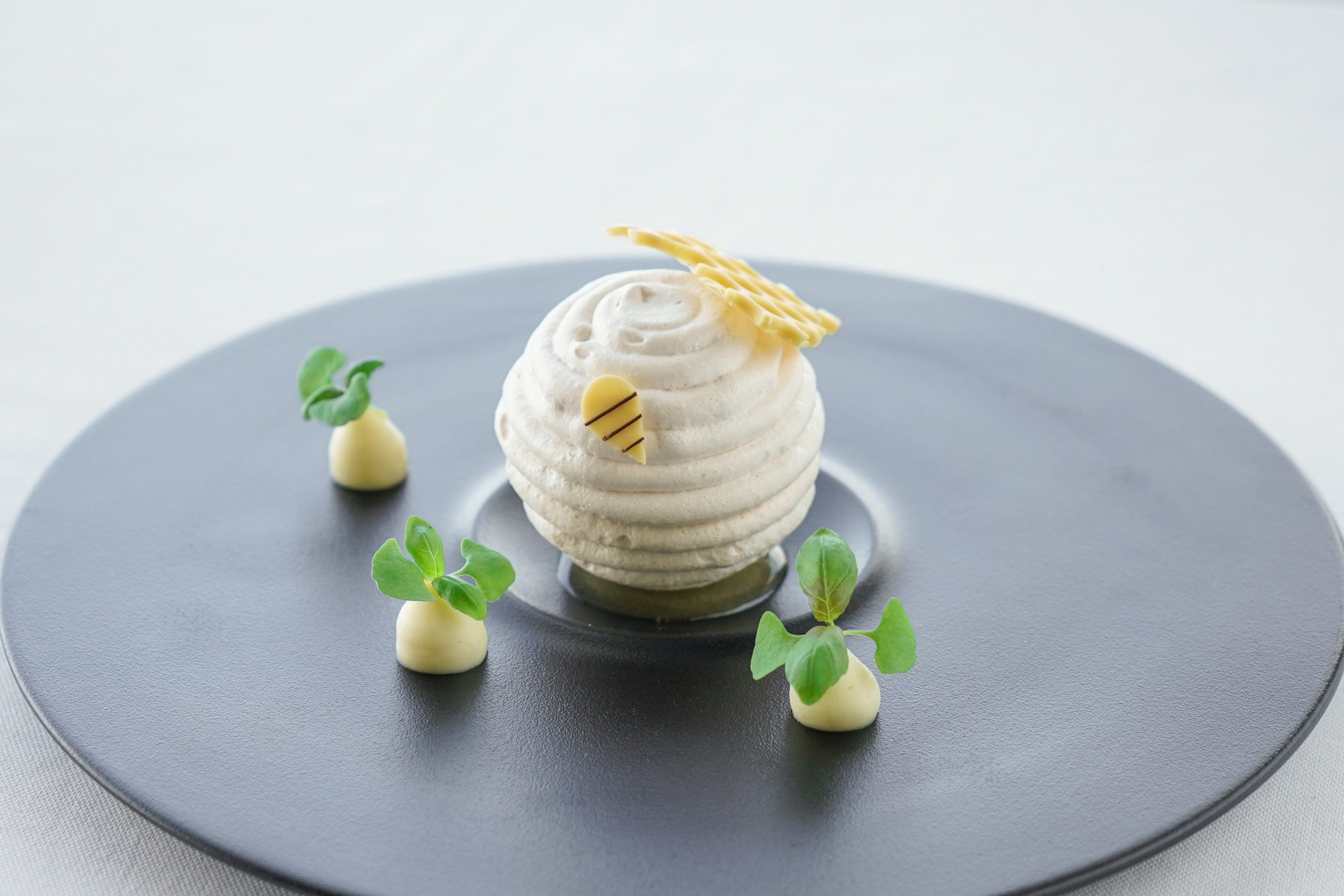 The end of the meal was no less spectacular, featuring a tableau of four delightfully presented desserts: 'Our Pavlova', a light crispy meringue filled with a lemon verbena and vanilla ice cream, passion fruit coulis, strawberry vanilla and basil ($18++),  'Inside a Terrarium', an eye-catching creation of Weiss Li Chu 64% chocolate parfait, a "soil" of chocolate and nuts, torn parsley, mint flavored sponge, and fresh Cape gooseberry; the whole dessert is then smoked under a glass dome ($18++) and finally, 'Rolling in Flowers', a floral lime and rose infused marshmallow, kafir lime-infused mousse 'curd', burnt butter, and coconut flavored sable pastry wheels ($18++) and '50 shades of Orange', mango apricot sorbet, orange carrots, fresh tomatoes, and passionfruit, paired with Misha's The Cadenza Late Harvest Gewürztraminer. What a meal!
Verdict: Spectacular modern Australian cuisine, paired with breathtaking Singapore views.