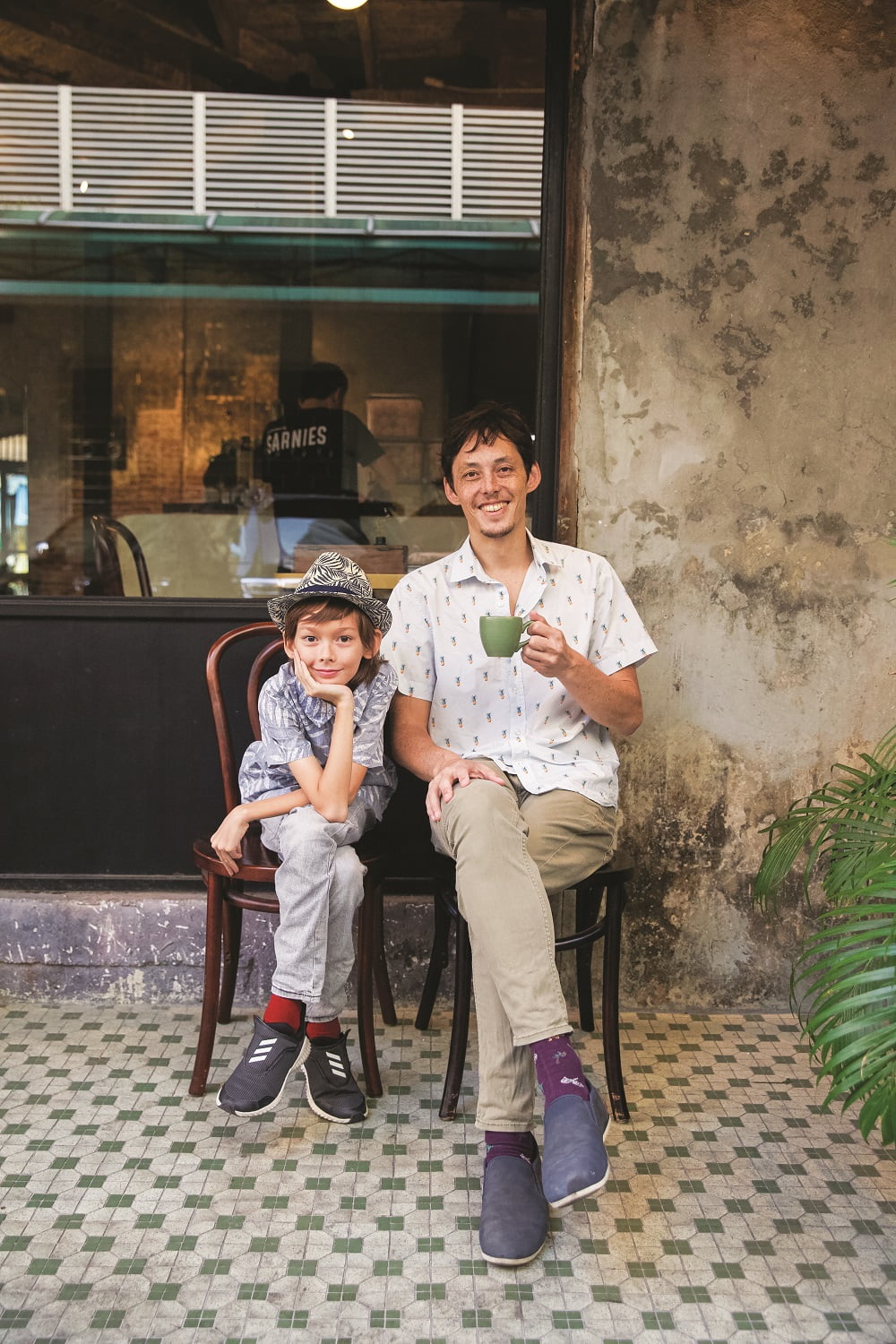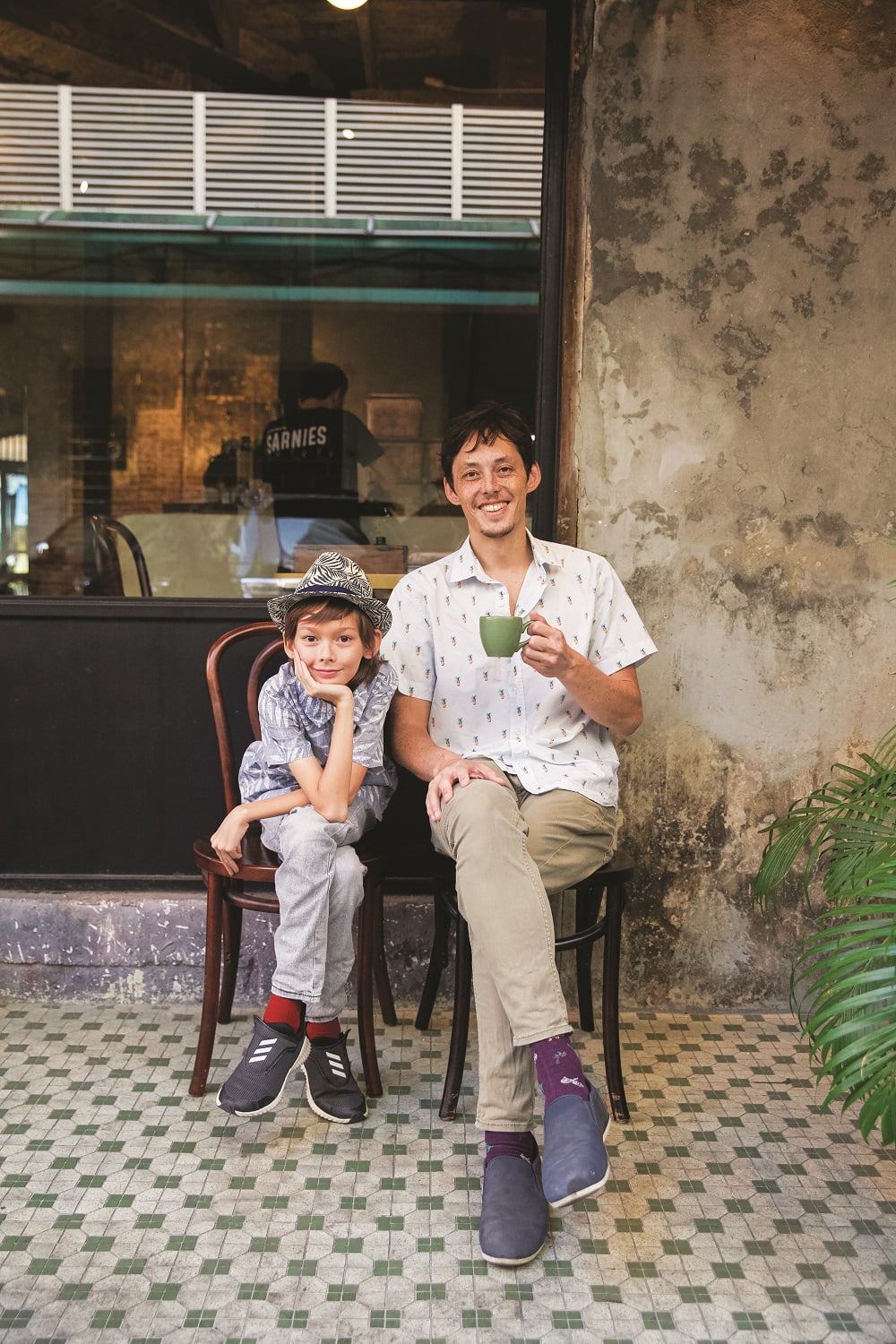 Ben Lee's concept for a simple hole-in-the-wall sandwich shop has grown into the well-known Sarnies brand. As well as expanding the café into Bangkok, the Sarnies group run a local micro roastery coffee business, Pimp My Salad in ParsaBella, and have plans for a sourdough bakery, bar, and online ice-cream brand. Originally from Sydney, Ben moved to Singapore in 2009 and hasn't called Australia home for 17 years. "It feels more like a holiday when I go back," he says. "Since 2017 I've been moving between Singapore and Bangkok, so both places feel like home."
A former banker, Ben was originally planning a move to Colombia, South America, where his wife is from, when Singapore stepped in. "Just as we were about to move there, I received a call from a friend who offered me a job at a bank in Singapore, so we decided to take up the offer."
Searching for a Sarnie
Working in the CBD, Ben craved a quick sandwich or 'sarnie' for lunch but found his options in Singapore lacking. "I wanted to set up a takeaway sandwich shop to serve my own needs. I figured other people would be into it too, if I made them good enough." After mulling it over for six months, Ben found the perfect location and made the leap to small business owner.
"I found a spot on Telok Ayer street and decided to do it. It was close enough to the CBD for people to walk to but in a much more quaint shophouse area, although it was mostly KTV bars back in those days. The space was a little too big to be just for takeaway sandwiches, so we added seats, a coffee machine, and put other things on the menu."
Initially the café focused on the plate, rather than the cup. "Before Sarnies, the early specialty cafes in Singapore were all about the coffee, and food options were mostly pastries in a window. So, we modelled Sarnies on Australian cafes, which are food-forward." Despite their original business model, Sarnies is known for excellent coffee, along with creative sandwiches, zingy salads, and Australian style brunch favourites. "We roast our coffee fresh ourselves and I think it's damn good!" says Ben.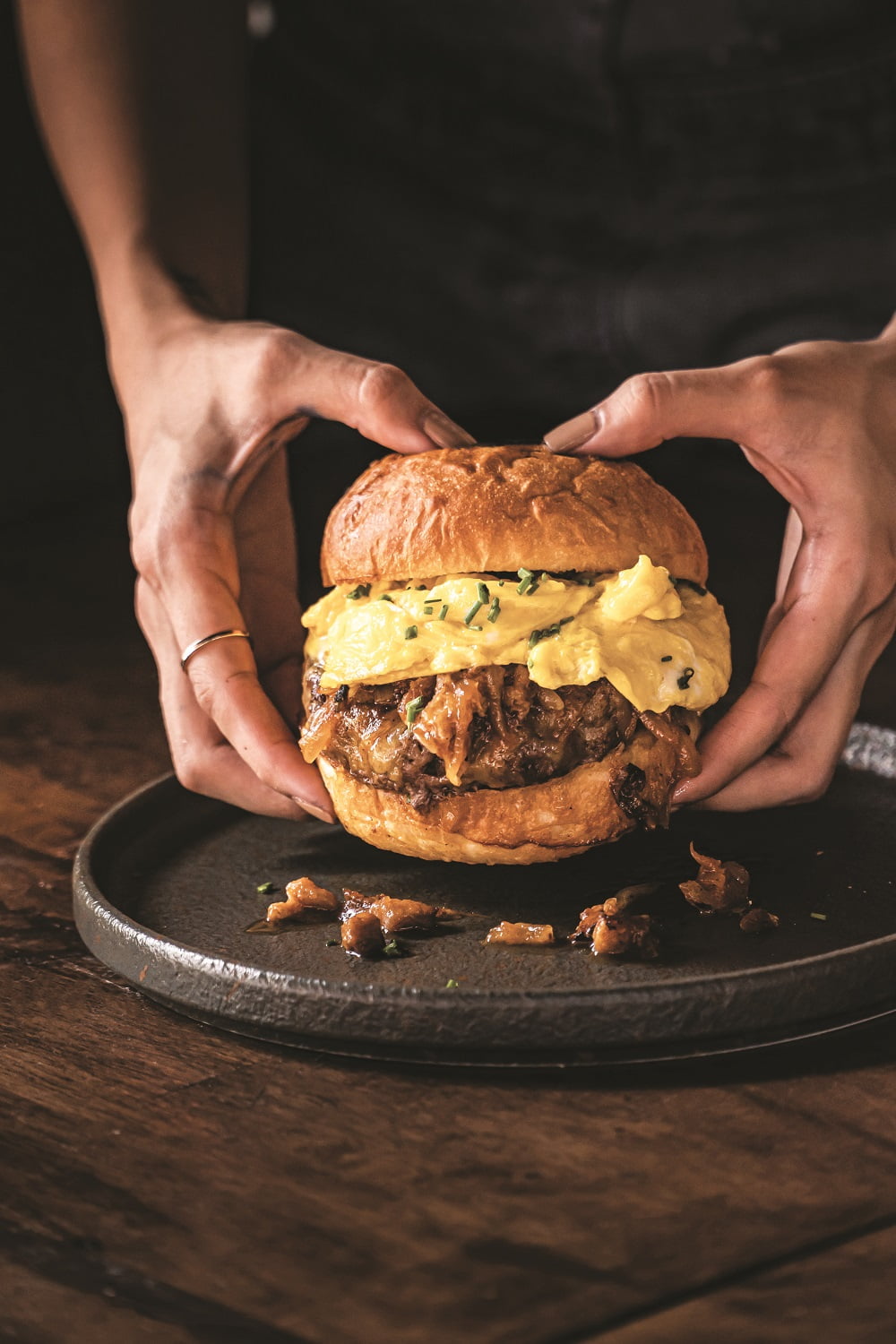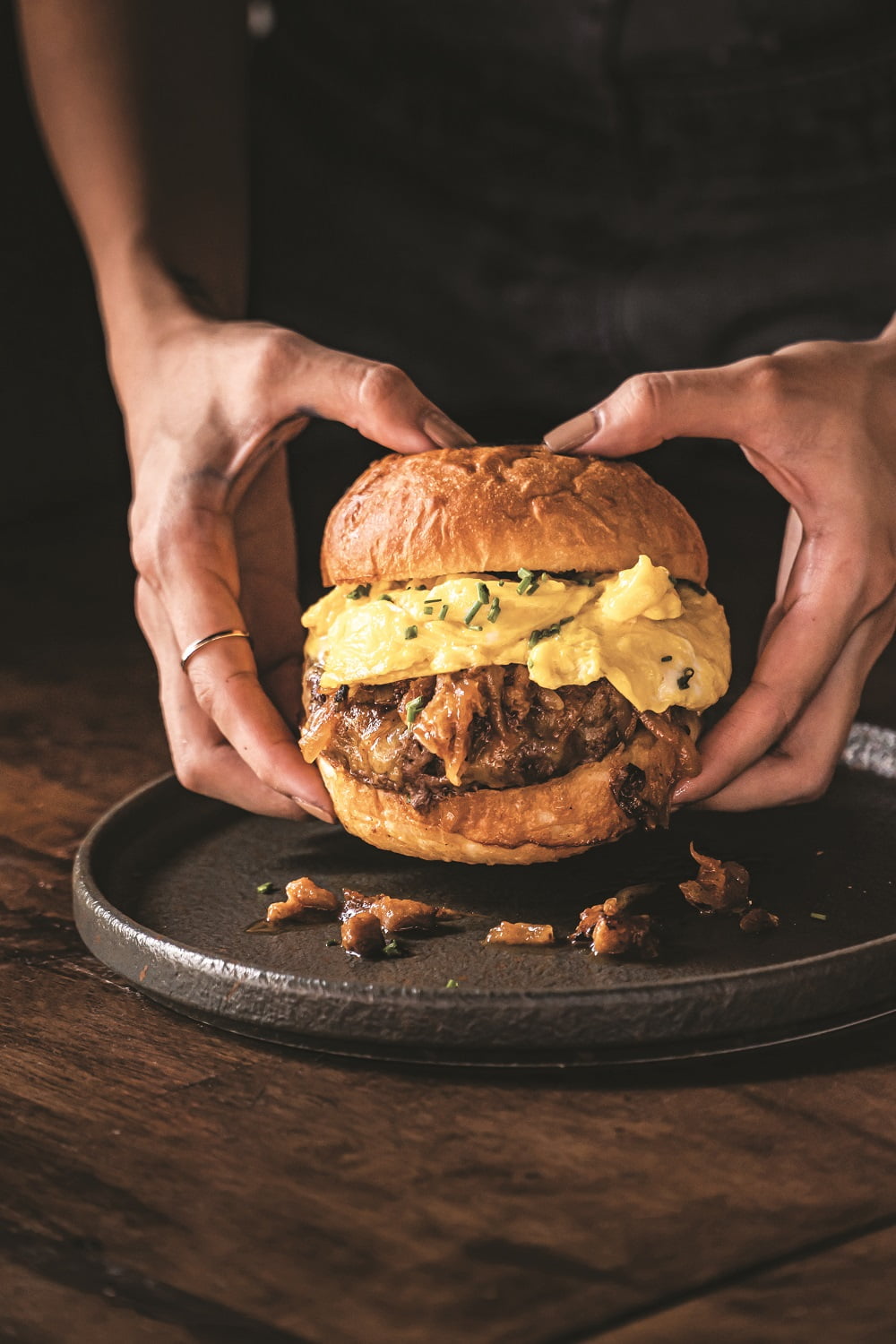 A steep learning curve
Ben's background in finance didn't prepare him for the rigours of running a café. "Being able to function in a highly structured banking environment made me pretty naïve on how under prepared I was at starting a business," he laughs. "The difficulty and competitiveness of running a restaurant means the learning curve is steeper than most other things!" Ben says his lessons in the F&B industry would "fill a thick book" but he wouldn't trade it for the world. "The most important thing for me is to have a great team involved. Ultimately any success we've had is because of the incredible people at Sarnies and our extended family of businesses."
Trying Thailand
With the success of Sarnies in Singapore, Ben saw an opportunity to try the brand in Thailand's capital city. "I was consulting on a restaurant in Bangkok, so I learnt a bit about the city through that. Café hopping is a national pastime and the city is growing rapidly, so we decided to dig further and eventually opened a shop." Sarnies Bangkok quickly became the place to be seen, drawing in A-list customers. "It's been popular so far and has even turned into a bit of a celebrity hangout!" says Ben. "Again, we focused a lot on the quality of the food first and coffee second, which has made the place unique. We are particular about sourcing local produce and the mix of Thai and western flavours has been a hit."
Ben is always on the lookout for new business opportunities – both here and in Bangkok. "We have a coffee roasting business that distributes to offices and other cafes in Singapore and Thailand," he says. "We are also behind Pimp My Salad Singapore, and have just launched this brand in Bangkok. We're opening a sourdough bakery near our Sarnies outlet in Bangkok and also recently signed a lease on a very cool old building in the same area we think we'll turn into a wine bar. And there might be an online ice-cream brand on the way soon too!"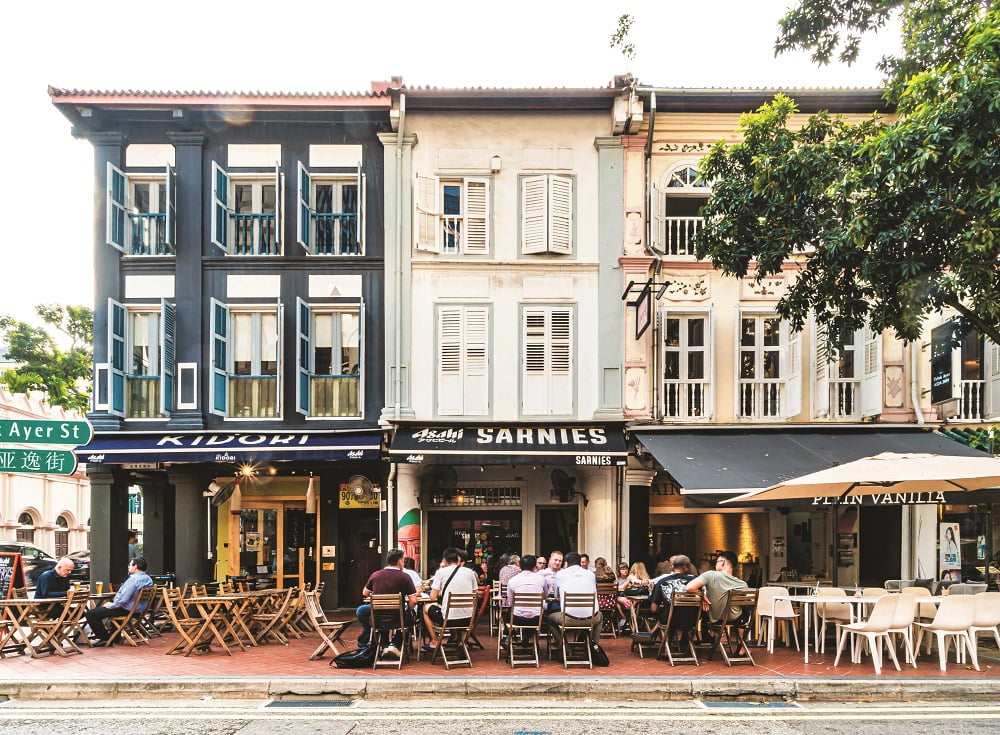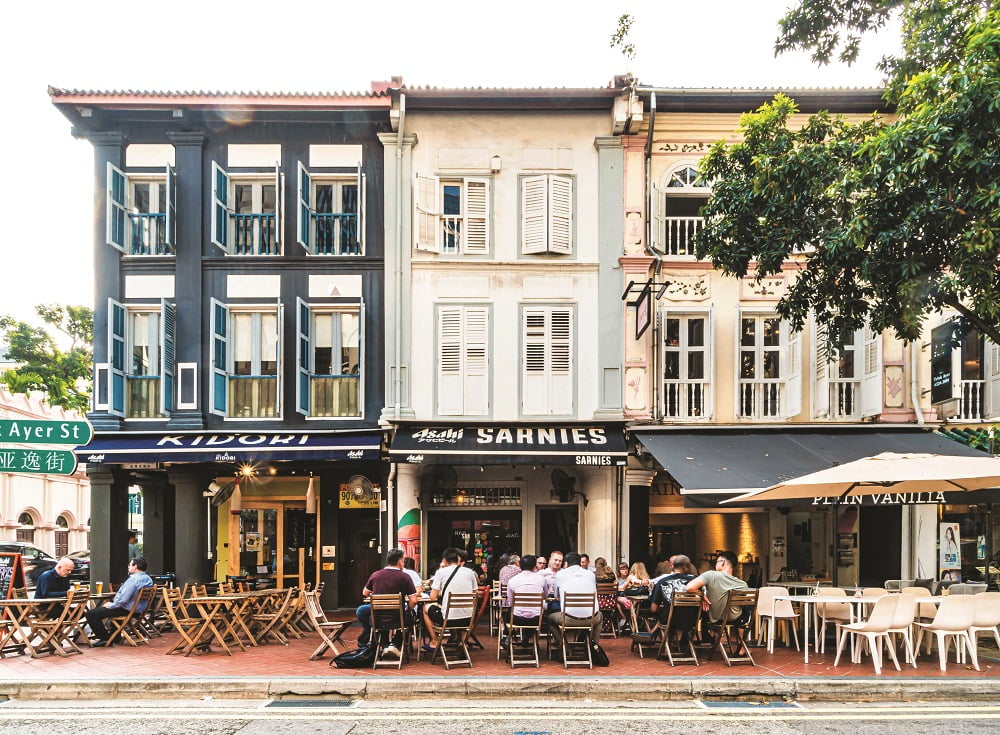 COVID curveball
Like many in the F&B industry, Ben was caught "totally off guard" by this year's pandemic. "We were planning on becoming more online-savvy pre-COVID but when it was forced upon us, the team went into overdrive and created more online channels for people to reach us. Our friends at Chow Social, the agency that runs our social media, were awesome in helping us do this." COVID-19 presented personal and professional challenges to the Sarnies team, but they decided to face them with a positive attitude. "As scary as it was, we made the decision to go on the offensive rather than the defensive," says Ben. "Keeping that mindset while sales slowed to almost nothing was the challenging part. Our survival is thanks to the positive-minded team of people we have in both Singapore and Bangkok."
Ben's Faves!
Favourite sarnie? Chicken schnitzel
Favourite place for a drink? If it's not out the front of Sarnies it would be the rooftop at Potato Head in Keong Saik Road.
Food or drink you miss most from Australia? Mum's mac and cheese
Late night snack? Whatever leftovers are in the fridge, pan fried.
Favourite hawker dish? Black carrot cake
Favourite fine diner? Burnt Ends