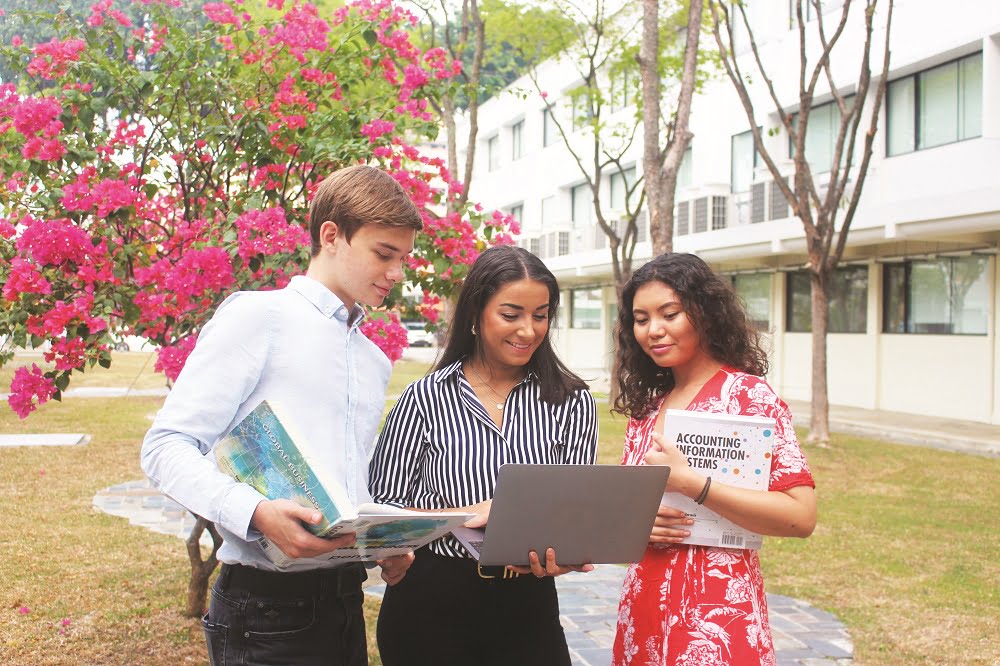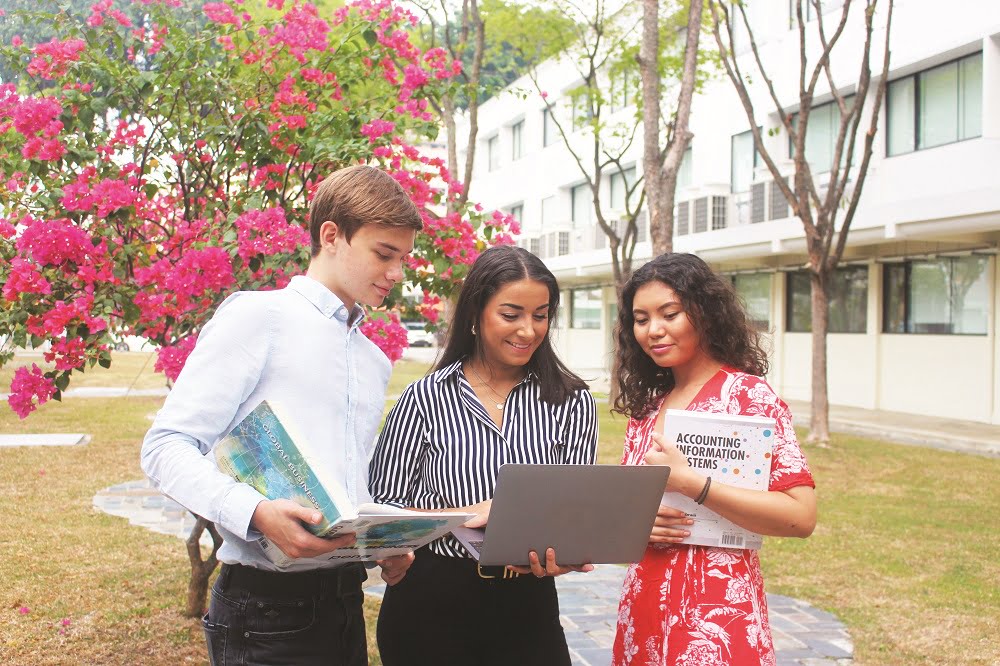 The world is changing rapidly, spurring significant shifts in the way we work and learn, as well as in the way businesses behave. For those of us interested in pursuing business education, it can feel increasingly difficult to grasp the turbulent climate and deal with things confidently. What's more, with the current threat of the COVID-19 pandemic lurking around every corner, these are uncertain times indeed. So, how can we be prepared and stay ahead of the curve?
Making impactful changes
To prepare graduates for the challenges of such a complex world, James Cook University (JCU) is quick to adapt to change. Professor Abhishek Bhati, Campus Dean and Head of Learning, Teaching and Student Engagement at James Cook University in Singapore, says; "In this VUCA (Volatile, Uncertain, Complex and Ambiguous) world, we have to ensure that JCU graduates are equipped with relevant knowledge, skills and attitudes to deliver desirable outcomes in their professional field. We constantly review and update our MBA (Master of Business Administration) to ensure that it retains its cutting edge."
This year, the Singapore campus has refreshed its Master of Business Administration program to add a suite of six new majors that students can choose to specialise in – Analytics and Business Solutions; Creative Marketing; Entrepreneurship; Finance; Global Talent Management; and MICE, Tourism and Hospitality. These specialisations are a key asset in a tough job market. In fact, according to Professor Bhati; "market intelligence shows that employers are looking for specific skillsets in management executives." With these options, students will have greater support in pursuing their desired career paths and can tailor their learning and skills to fit their preferences.
Finding the right major
Figuring out which major is the right one can be a difficult task. The MBA refresh is designed to deliver foundation management skills in all graduates, along with a deeper layer of specialised skills in specific management disciplines in order to excel in the workplace. Would-be students should think about their career ambitions and whether the major will help them to get ahead in the role that they want.
With the rise of big data, businesses increasingly need managers who can quickly analyse and understand the implications of a huge amount of information. The Analytics and Business Solutions major gives students' state-of-the-art tools and techniques to sort and analyse data, and make valuable organisational impact based on the data. As such, those with degrees in these fields can impact a number of areas of business – including finance, marketing, supply chain, and more.
Meanwhile, the Creative Marketing major places data-driven creativity at its core and combines marketing knowledge with advanced management and analytical skills. Students taking up this major will be equipped with data-driven approaches to understand markets, competitors, and portfolios of product offerings.
Budding entrepreneurs may consider the Entrepreneurship major, which is designed for prospective students who are keen on creating new businesses. Here, students will be exposed to the latest trends, tools, techniques, theories and practices to identify, refine, incubate and grow their new business ideas.
Interested in a career in finance instead? The Finance major offers an in-depth exploration of the subject – including financial planning and analysis, foreign exchange risk management, fund positioning and budgeting, international financial management, navigating IPOs (Initial Public Offerings) and mergers and acquisitions, and financial derivatives.
On the other hand, the Global Talent Management major welcomes those interested in the field of human resources (HR). It equips students with HR professional knowledge and practical tools, HR ethics and social responsibility, global vision, and team building and problem-solving abilities.
Finally, the major in MICE, Tourism and Hospitality provides students with an international vision of the tourism industry, the analytical tools and creative solutions for executives in tourism and hotel companies, and the MICE (Meetings, Incentives, Conferences and Exhibitions) sector.
The potential for more diverse MBA students from JCU presents an extraordinary opportunity for these future leaders to lead and mould a new business landscape, and for businesses to grow in more interesting directions.
Reflecting a rich history
James Cook University has a rich history of carrying out ground-breaking research and delivering world-class education, across both its Australian and Singaporean bases. 2020 marks the University's 50th anniversary – an accomplishment that signifies its dedication to grow with the times and help students realise their immense potential.
The way education is delivered has changed over the past 50 years. By continuing to evolve and grow, JCU ensures that its graduates are equipped with vital skills to take on the challenges and complexities of the world.
However, one thing that will not change is the University's commitment to a brighter future: one in which students can study in world-class facilities, be taught by high-quality and engaged academics, and connect with global experts. James Cook University will remain a place where practical learning and self-development is valued. After all, how else can we make a difference, and ensure that the world becomes a better place for everyone to live in and find success?
Learn more about Master of Business Administration program offered at the Singapore campus of James Cook University.