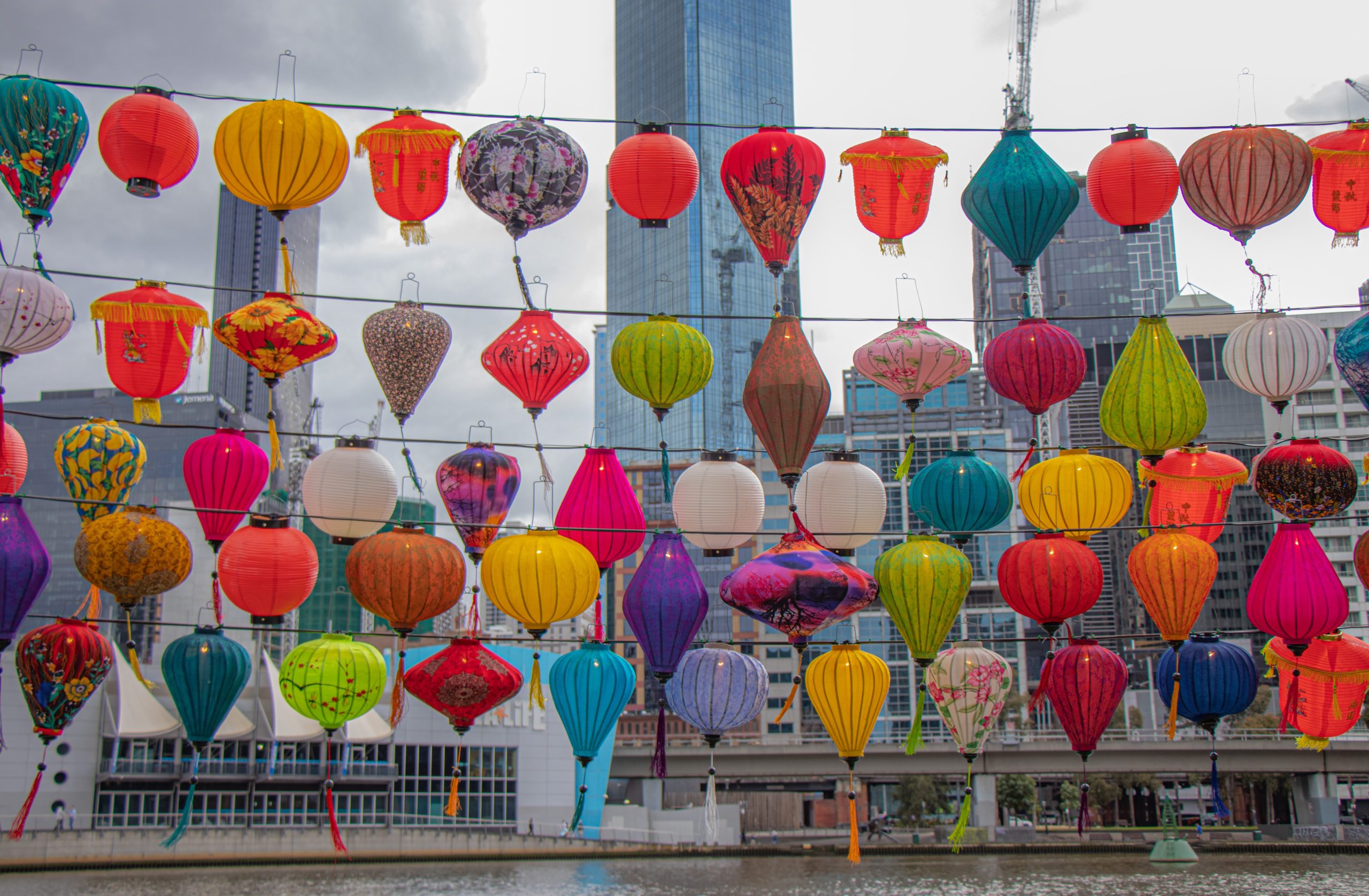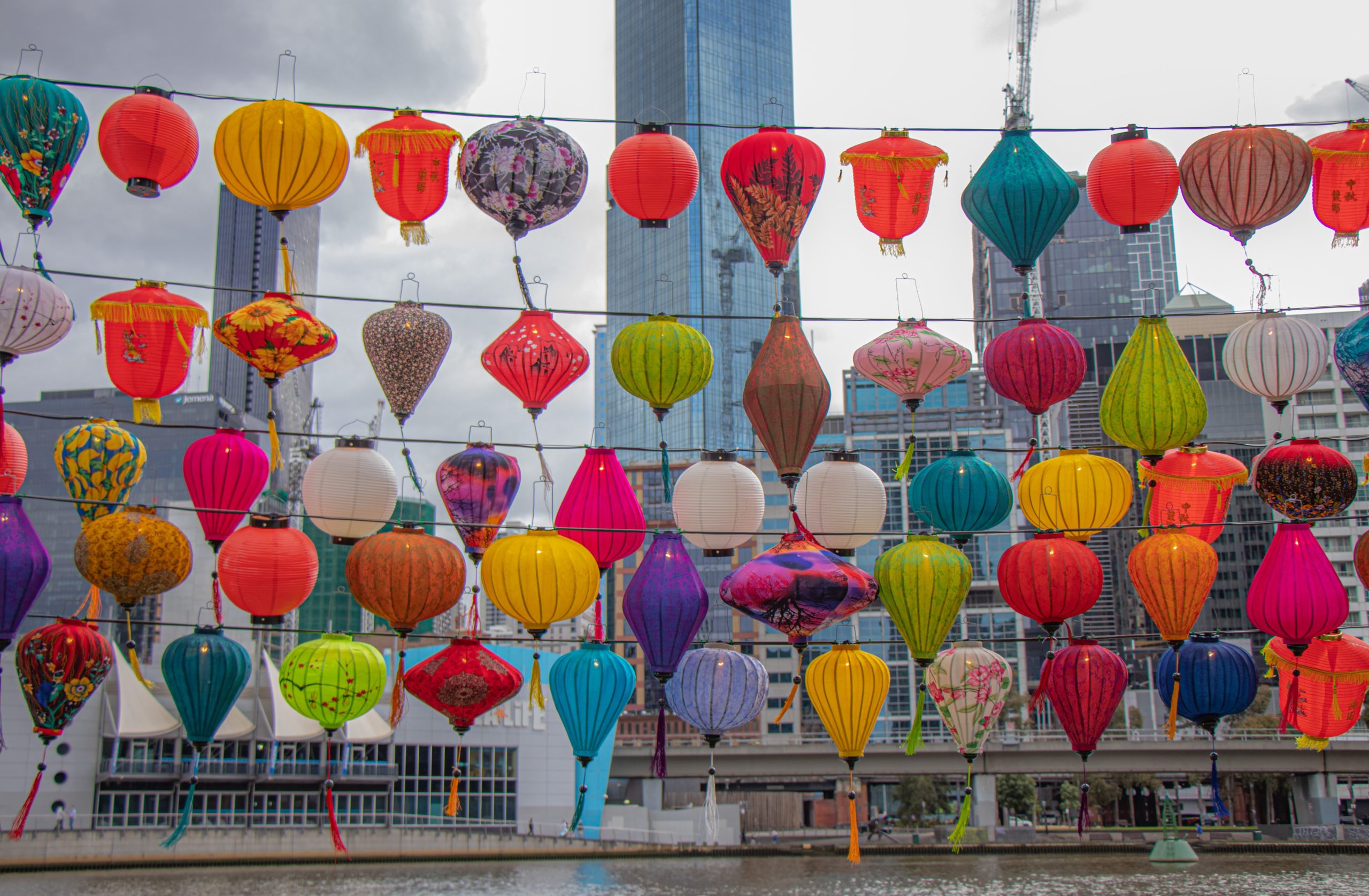 Held on the 15th day of the 8th lunar month, the Chinese Mid-Autumn Festival is a modern-day celebration of a centuries-old harvest ritual, which has been going since the early Tang dynasty (618–907) From Korea to Vietnam, Japan, Singapore and Hong Kong, the Mid-Autumn festival is marked by various customs and festivities. In Singapore we associate the festival with lanterns, mooncakes, a full moon, and dragons.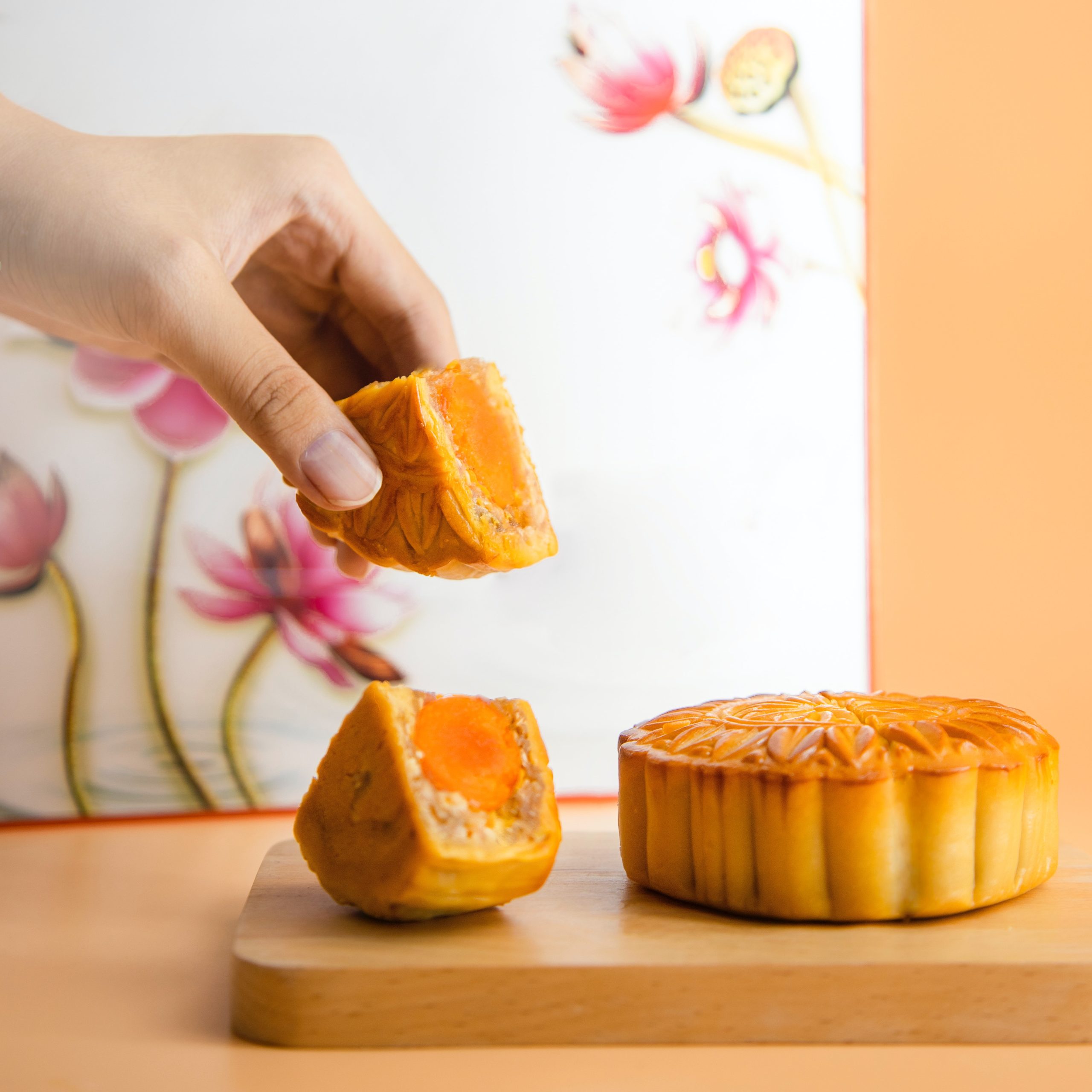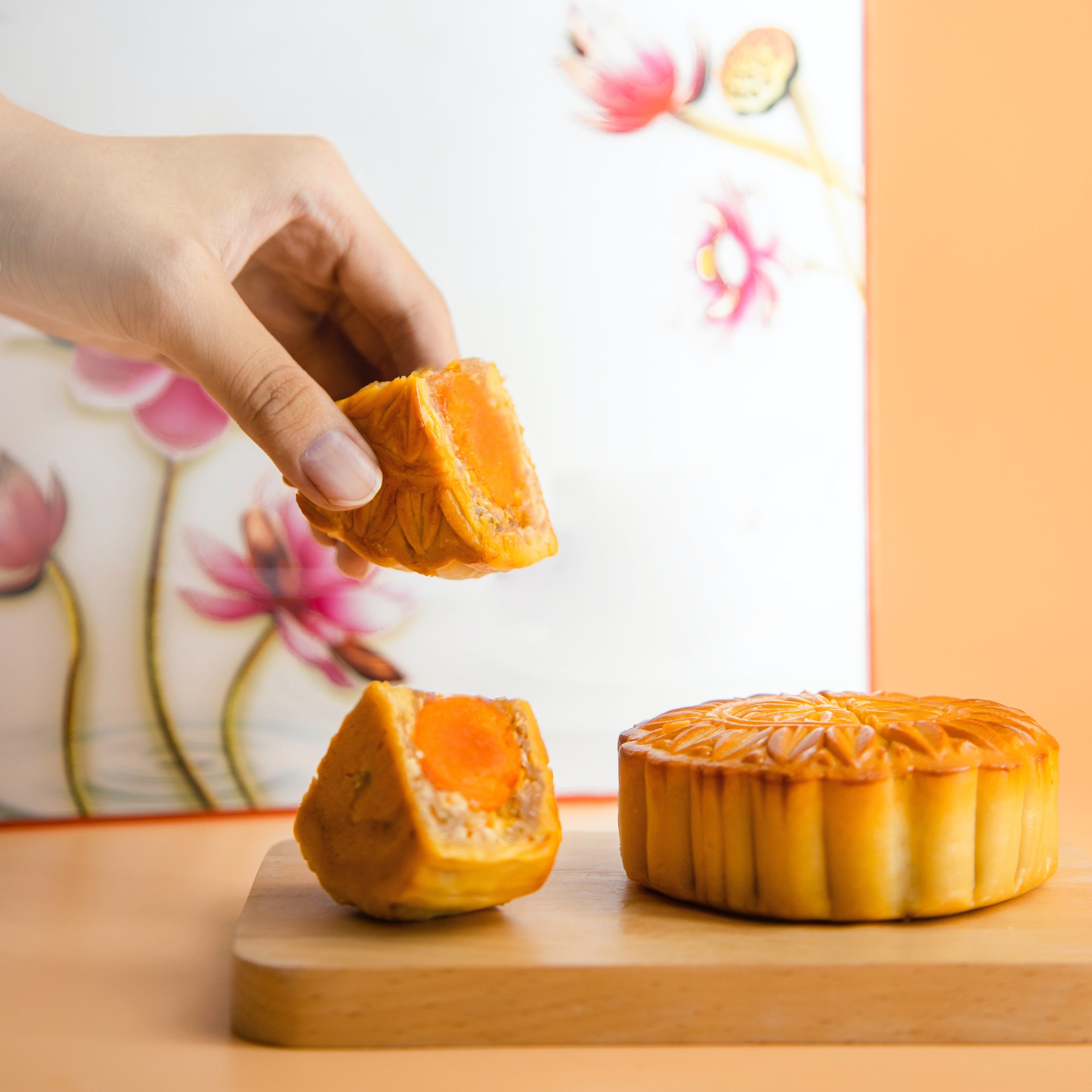 Marvellous mooncakes
It's impossible to live in Singapore and not have tasted or been gifted with a mooncake, which are sold over the Mid-Autumn Festival season. This traditional snack is believed to have originated from Yuan-dynasty revolutionaries (1271–1368), who used the pastries to pass secret messages between each other.
Traditionally, mooncakes are golden pastries filled with salty egg yolks and a sweet paste made from lotus seeds or beans. Today there are lots of different fillings and wild flavours including durian, truffle, milk tea, chocolate and more. Silky snowskin casings are as popular as ever, and come in all colours of the rainbow.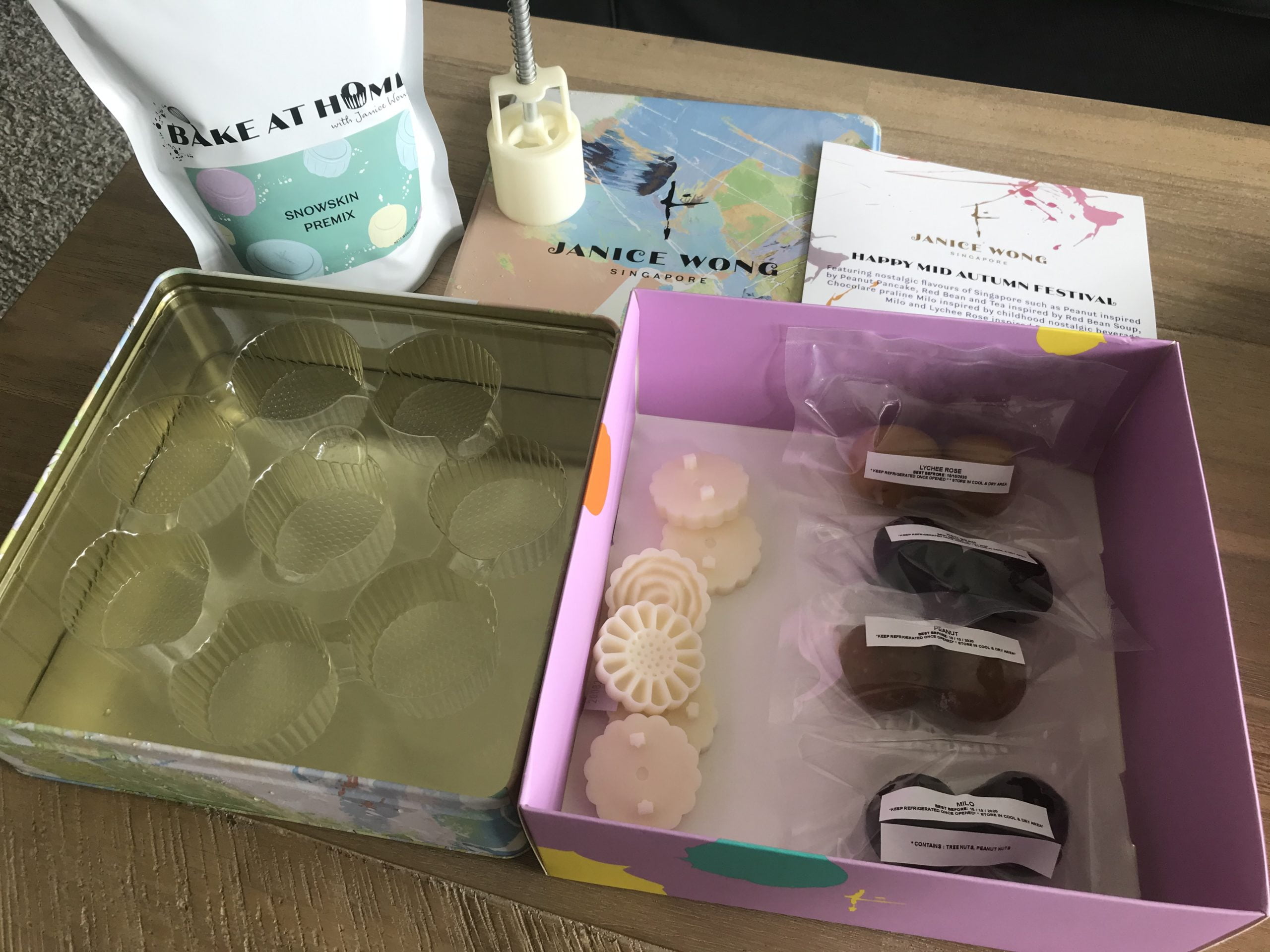 Janice Wong has gone DIY with her Snowskin Mooncake DIY Kit ($65) The kit includes snowskin premix, a flower mould, gorgeous tin for gifting, and Praline Chocolate Milo, Red bean Tea, Lychee Rose and Peanut fillings. We tried it here at ANZA and it's a super fun activity for families, and pretty easy to master!
Lanterns
The Mid-Autumn festival is also known for bright, festive lanterns. The traditional variety are fashioned from simple paper and lit by wax candles, but today there are elaborate colourful wire structures which can be shaped into animals, cartoon characters and more.
How you can celebrate
Since the Mid-Autumn Festival is about lunar gazing and lighting lanterns, save your celebrations until after the sun has set. And COVID-19 hasn't manage to rain on this parade. There's still plenty going on, even if this year will be a little different…
Garden's by the Bay are keeping the festive spirit alive with both virtual and on site offerings from 18 September to 4 October. With strict social distances measures in place, lantern sets will be lighted up at the outdoor gardens from 7pm to 10pm. More info here
Chinatown won't be hosting nightly stage shows, dragon dancing or the festive bazaar but you can still wander down and check out the street light up and join the festivities online. There will be an Online Escape Room with a customised Mid-Autumn Festival storyline, on Online Lantern Painting Competition on Facebook, a 360 Virtual Tour of the street light up and more!