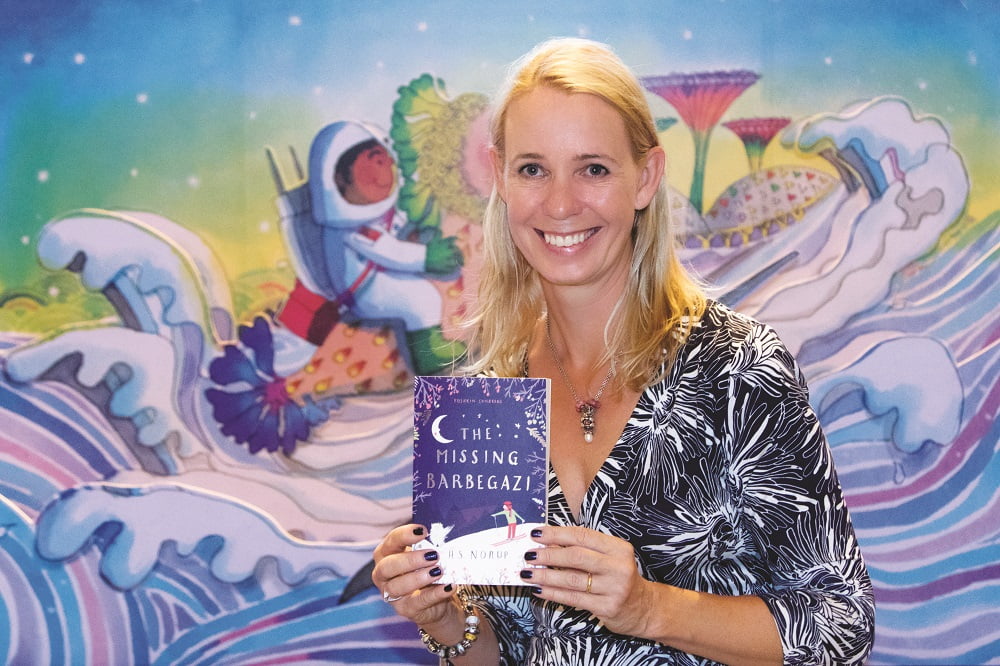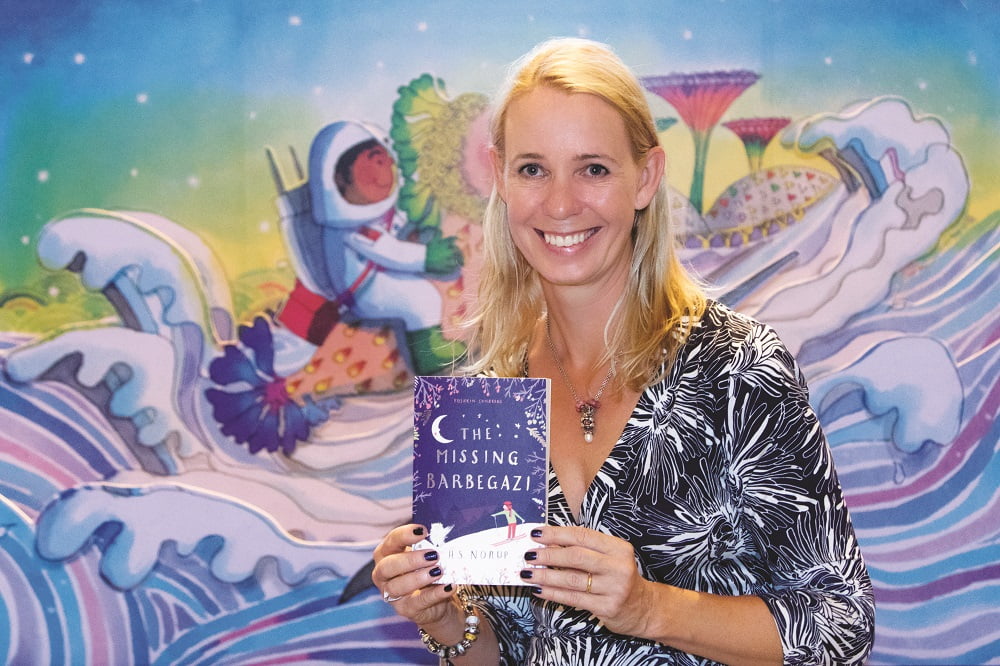 "Walking is my favourite way to explore a destination. During my first months in Singapore, as soon as the kids were in school, I would take a bus or MRT, get off somewhere new and spend the morning walking. Every walk would be different, another culture was only a few stops away. On days when I needed nature, I would head to one of the nature reserves or Bukit Brown Cemetery.
One of the most intriguing things I noticed on my walks in residential areas were the offerings – little collages of food, joss sticks and candles – on the pavement. In August, when the Hungry Ghost Festival month began, the number of offerings increased and old oil drums with ash from burnt paper effigies appeared. I wanted to know why they were there? Why the ghosts were hungry?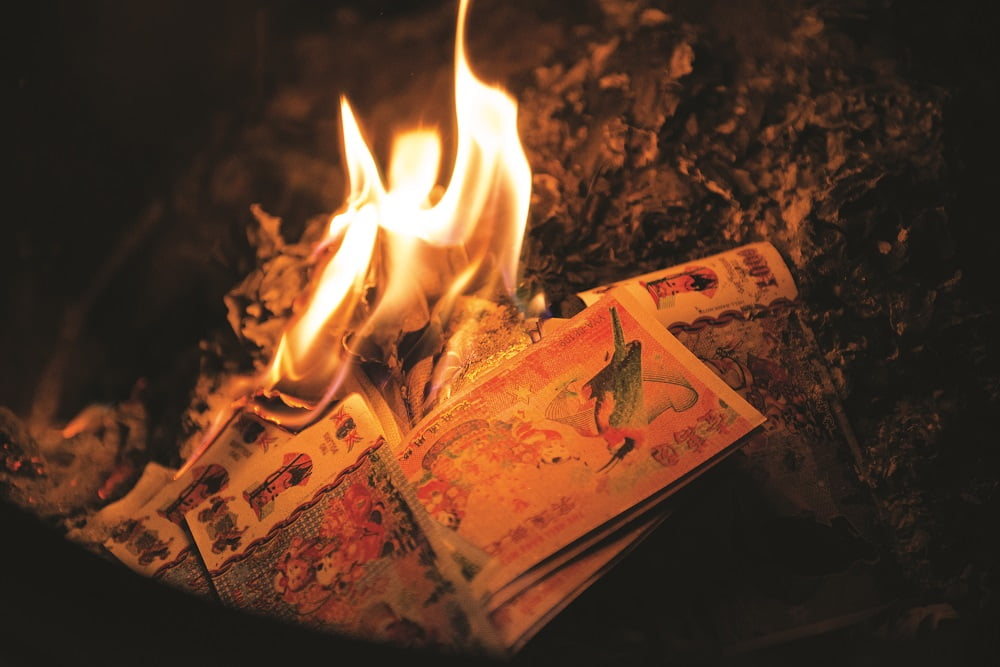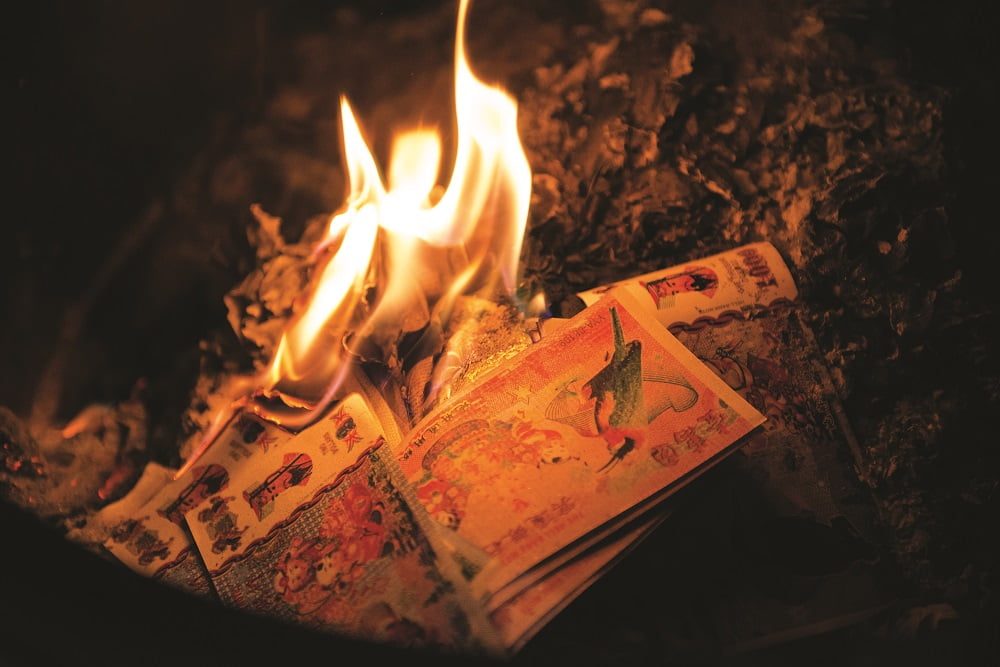 I discovered that there are various beliefs around the hungry ghosts throughout China and South East Asia, but in essence these ghosts are spirits that are not at rest. They are unsatisfied, hungry, because of the way their lives ended or because they were forgotten by their descendants. One month every year, the seventh month in the Chinese calendar, they are on holiday from the realm of the dead and roam the streets, seeking nourishment. In addition to the offerings of food and burnt paper effigies, live stage performances, called getai, are held to entertain both the living and the dead.
I thought a lot about these ghosts, especially on my hikes in the wilderness of Bukit Brown among crumbling gravestones. The idea for The Hungry Ghost sparked, when I asked myself: "What if a girl who had just moved to Singapore met a hungry ghost who needed her help?"
This caused an explosion of other questions: Who is this ghost? Who is the girl? Why does the ghost seek out this particular girl? How can the girl help the ghost? Are they somehow related?
The hungry ghosts are often perceived to be vicious and vengeful, but I mainly felt sad for the ones that had been forgotten by their loved ones. And so, the importance of remembering those we have lost, and how that impacts our way of dealing with grief, became a key aspect of the story.
Aware that I was writing about a culture that isn't my own and a place where I was only a resident for four years, I anchored the book in the perspective of someone with my own background. Therefore, the main character, Freja, comes from Denmark. This made it more difficult to find a family connection between Freja and the ghost, but it enabled me to describe Singapore from an outsider's fresh viewpoint.
It took a couple of years, but eventually I found answers to all my questions (and about a thousand more) and finished writing the book.
Many of my specific questions around superstitions, local folklore, and how to scare ghosts away (by jangling a large bundle of keys, in case you are wondering) were answered by my Singaporean writer friends.
Connecting with the local chapter of SCBWI (Society of Children's Book Writers and Illustrators, a worldwide organisation with more than 20,000 members) was the first thing I did when I moved to Singapore. The group is a good mix of expats and locals, illustrators and writers – of everything from picture books to middle grade and young adult novels – and it became my tribe in Singapore. The monthly meetups are valuable both for the themed presentations and the informal discussions and camaraderie. The critique sub-groups were immensely helpful to get feedback on my manuscript from people who were writing with a similar audience in mind, and I learnt just as much from critiquing my peers. Find out more about the groups at singapore.scbwi.org.
The Singapore SCBWI members also led me to the AFCC (Asian Festival of Children's Content), an annual international conference for writers and illustrators arranged by the National Library Board of Singapore. At the festivals, I connected with writers from Asia, Australia, and Europe, and this was also where I first met my London-based publisher and launched my debut novel, The Missing Barbegazi.
These events took place in the National Library and made this favourite spot even more special to me. It's no surprise that the library plays a role in how Freja solves the mystery in the book.
There is also food for the living in The Hungry Ghost. Freja's friends introduce her to chicken rice, roti prata, carrot cake, kueh pie tee, popiah and many other Singaporean dishes that I hunger for on a daily basis. When I return to Singapore, my first walk will definitely be to the nearest hawker centre."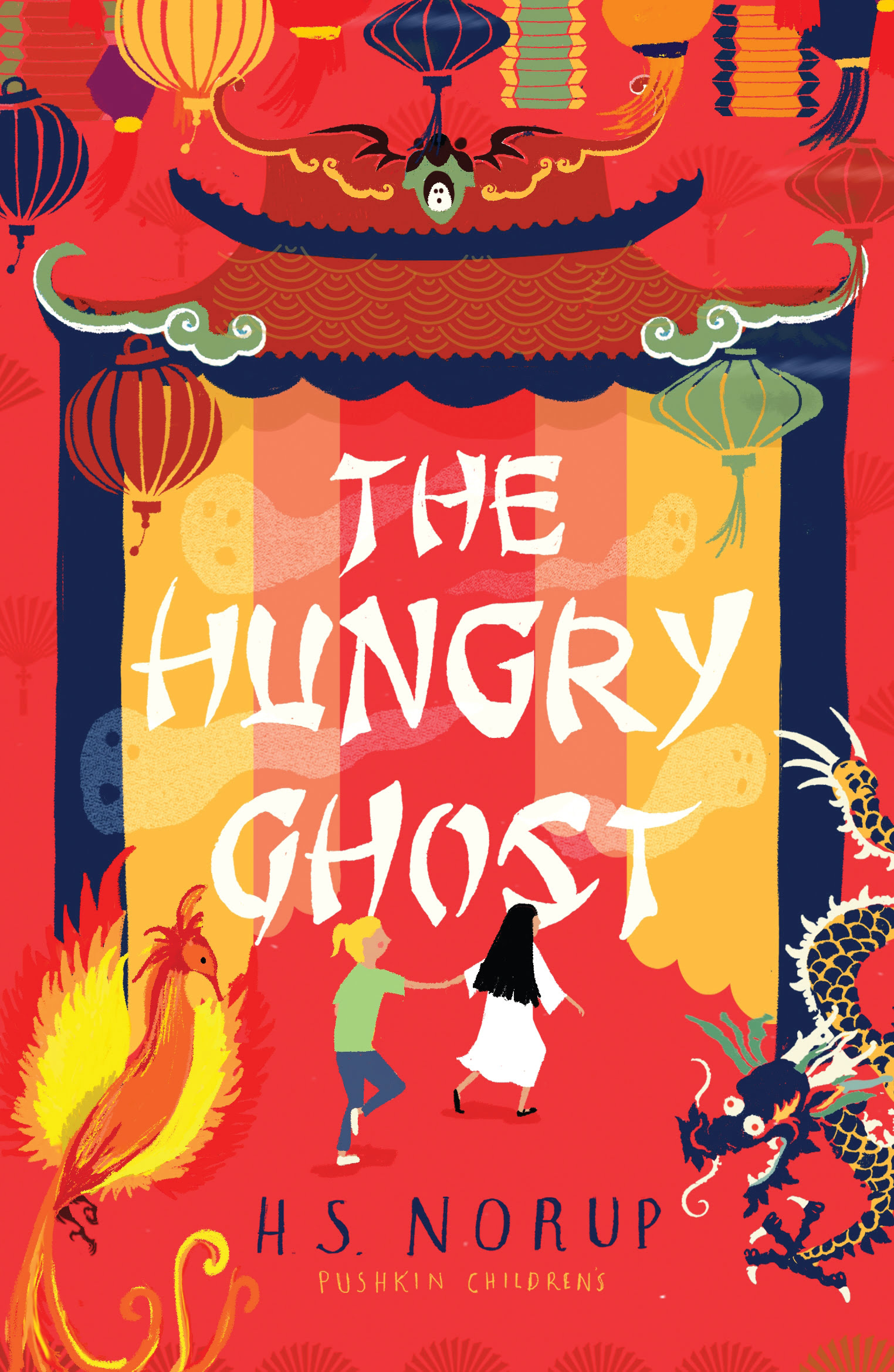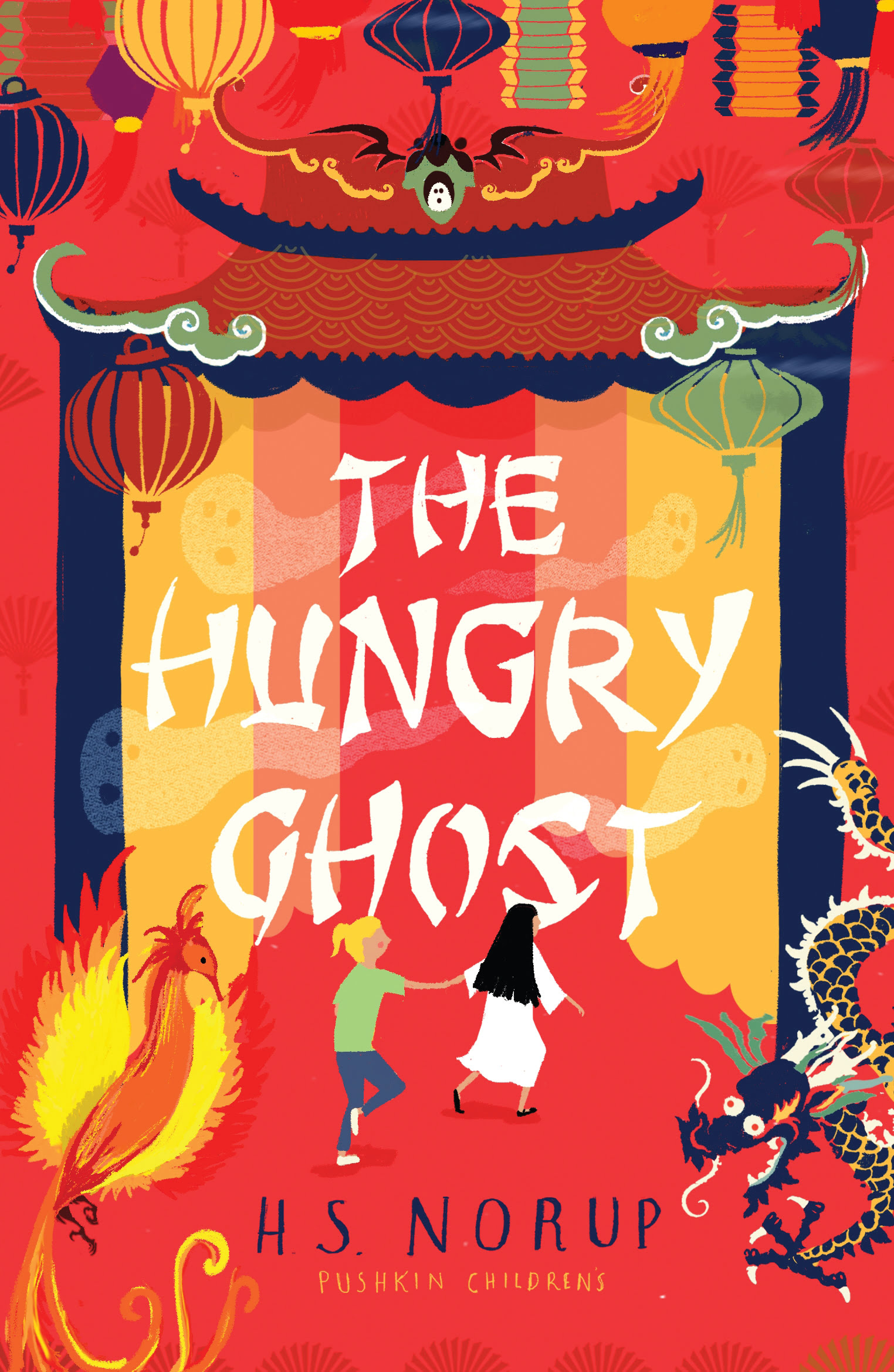 The Hungry Ghost
Freja arrives in Singapore during the month of the Hungry Ghost Festival, when spirits are said to roam the streets. She's struggling to settle into her dad's new, 'happy' family, and dreams only of escaping home and leaving this hot, unfamiliar city.
Then one night, a mysterious girl in a white dress appears in the garden. Freja follows this figure to lush, secretive corners of the city, seeking to understand the girl's identity. Her search will lead her to an old family mystery – one that must be unravelled before the month is over, to allow both girls to be freed from the secrets of the past.
The Hungry Ghost is an adventure story for middle-grade readers, set in the real world with fantasy elements. At its heart is a mystery and a deep love of family – both the living and those we have lost. The Hungry Ghost is released on 24 September and is available to preorder or buy at local children's book outlet Closetful of Books closetfulofbooks.com/products/the-hungry-ghost
About the author:
H. S. Norup is the author of The Hungry Ghost and The Missing Barbegazi—a Sunday Times Book of the Year in 2018. Originally from Denmark, she has lived in six different countries and now resides in Switzerland with her husband and two teenage sons. When not writing or reading, she spends her time outdoors either skiing, hiking, walking, golfing or taking photos. Find out more on hsnorup.com or @hsnorup on Twitter / Instagram.