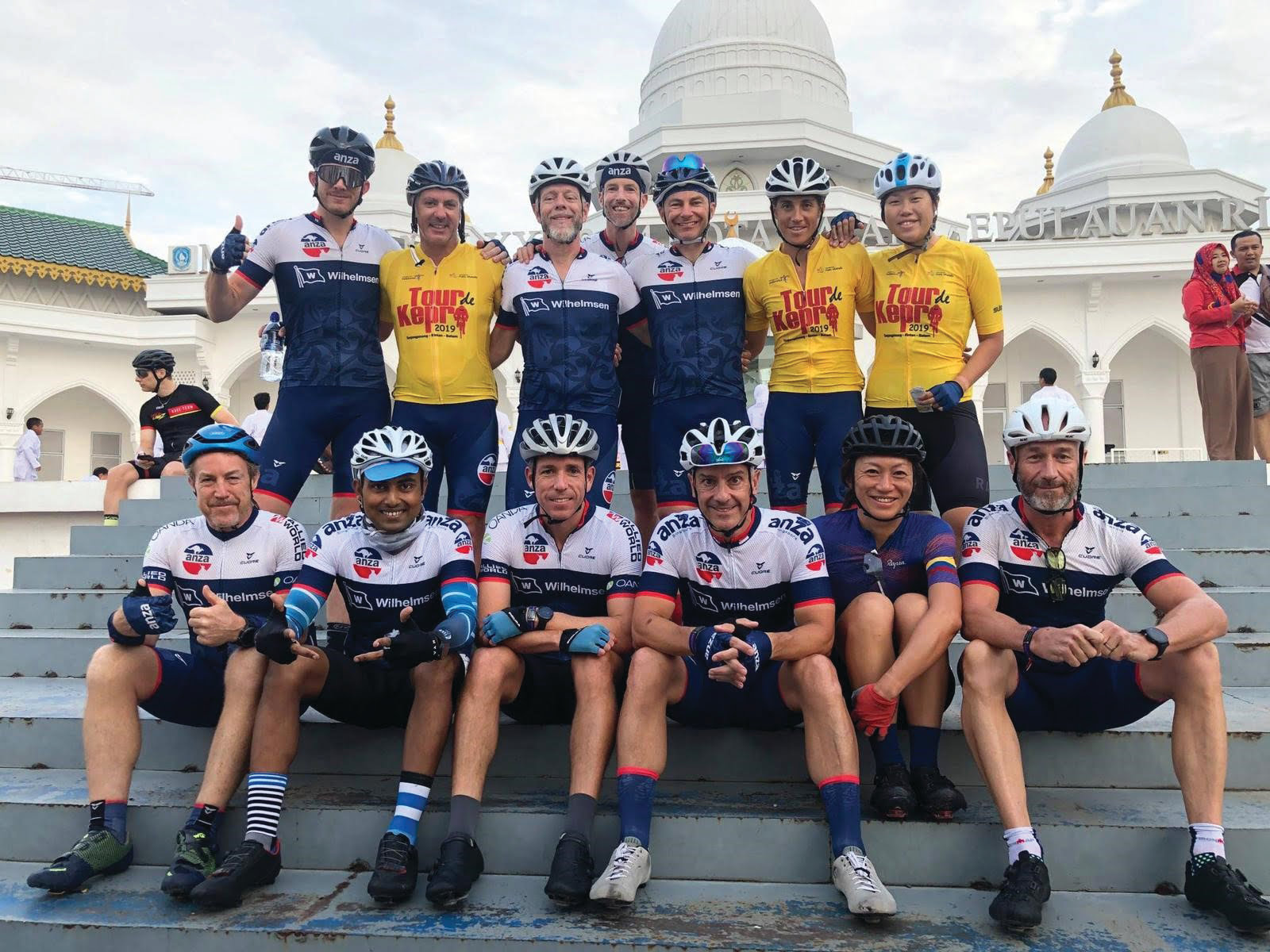 ANZA Cycling has a long history of racing in Singapore, dating back to 2002. Over the years our cyclists have raced in triathlon, road and mountain bike disciplines and we are honoured to include Steven "The Wongster" Wong, the reigning Veteran Singapore National Champion, among our members. The club is probably best known, however, for its friendly atmosphere, social activities and events, and broad riding membership base.
In 2020, ANZA Cycling has taken the opportunity to mobilise formal men's and women's road racing teams in various divisions (Veterans, Masters, Supermasters, Open), to complement the existing and successful ANZA-affiliated Elite men's division, currently known as the 'Allied WorldTreknology3' team.
Mid global pandemic might seem like an odd time to assemble racing teams, given the closed borders and lack of events on the near-term calendar. However, the Circuit Breaker has given us time to take stock and renew our focus on fitness. This, coupled with ANZA Cycling's recent racing success, including five podiums in Supermasters at the 2019 Tour de Kepri and podiums in both the Women's and Men's divisions at the Cycosports Tour de Phuket in March 2020, saw a good number of club members fired up and inspired to train for competition.
Under the current Circuit Breaker Phase Two regulations, ANZA Racing teams are organised into designated 'Max5' groups, which means we can support and encourage each other and build a stronger presence, ready for the resurgence of the growing Singapore road racing scene.
The broader objectives of ANZA Cycling Racing teams are to:
– Proudly represent our club
– Be a strong addition to and presence in the Singapore race scene
– Race as a team and support our ANZA Cycling teammates
– Provide a pathway for riders to break into racing and become stronger on the bike
– Be shining examples in upholding the Club's 'Code of Conduct'
The men's team is organised by Jock Hughson and the women's team by Stephanie Lim, and overseen by the ANZA Cycling Road Director, Chris Bloch. We have already recruited a core group of riders with varying race experience and are on the lookout for more interested members. Even though racing is on pause right now due to COVID-19, expect to hear more from us in the future!
We encourage all ANZA Cycling members who are keen to become involved with ANZA Racing teams to contact us at racing@anzacycling.com to find out what it takes to join and how to get involved.