PS.Cafe at Great World
1 Kim Seng Promenade, #01-155, 237994
pscafe.com/pscafe-great-world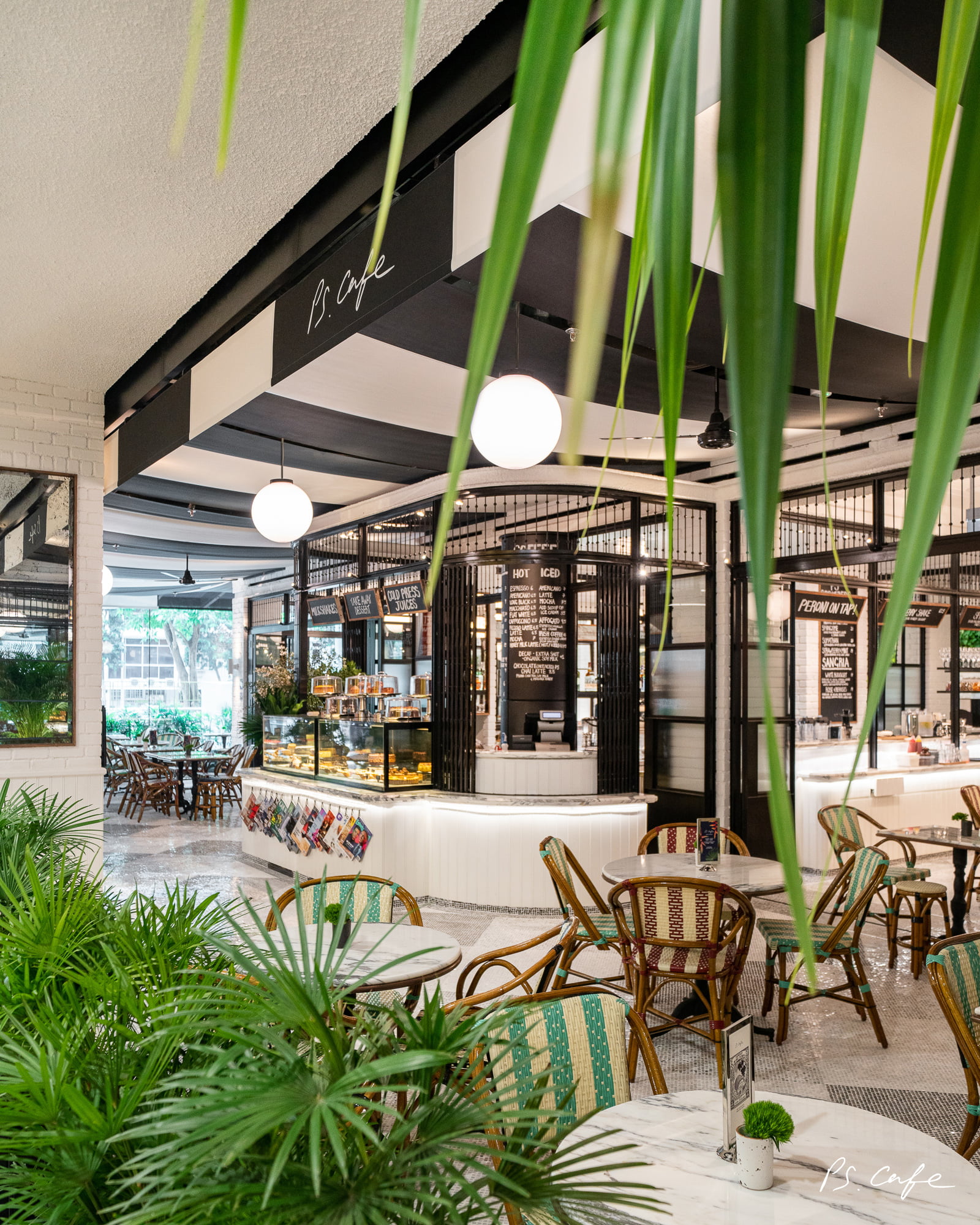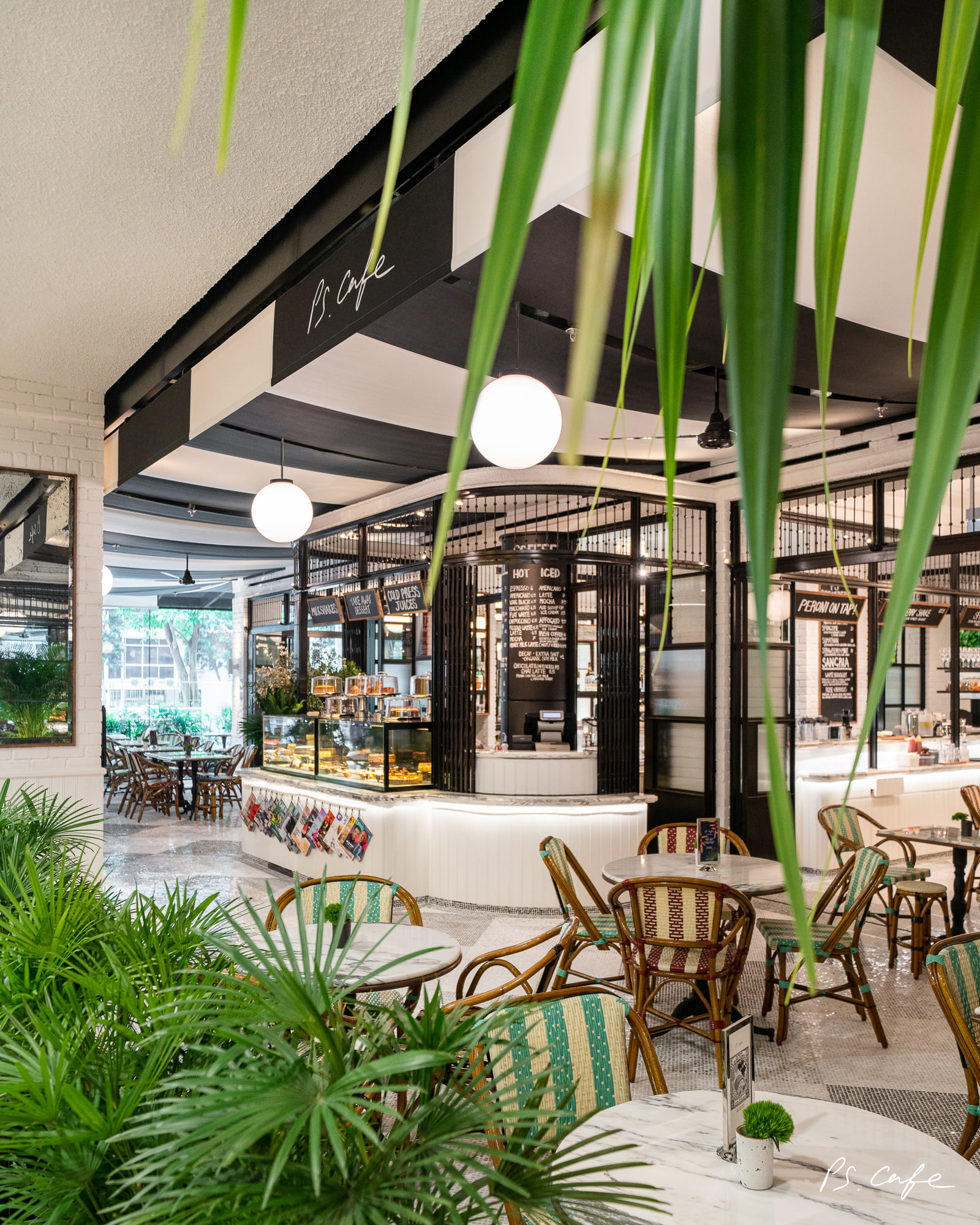 PS.Cafe has settled into a leafy, spacious setting in the newly refurbished Great World mall. We take a seat next to the impressive, lush green wall that anchors the chic interior, and peruse the extensive menu. We've tried PS.Cafe's famous truffle fries, pizzas and pastas and instead decide to journey down this outlet's exclusive "Spice Route" – a series of dishes that incorporate house-blended Indian spices and herbs. To kick things off we order summery, refreshing Rosé & Berries cocktails – a light wine, laced with rose buds, mixed berries, fruits and a spitz of lemon soda.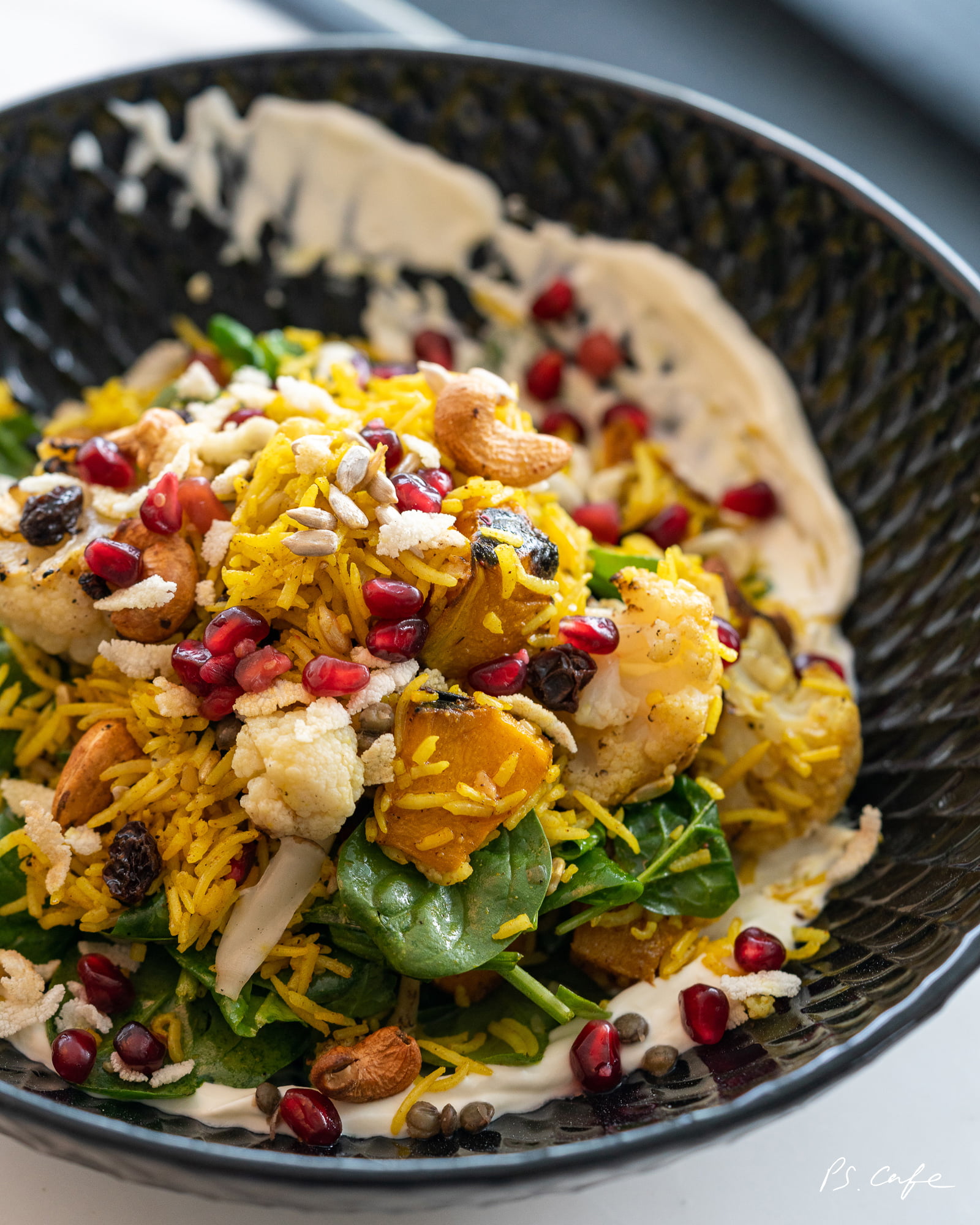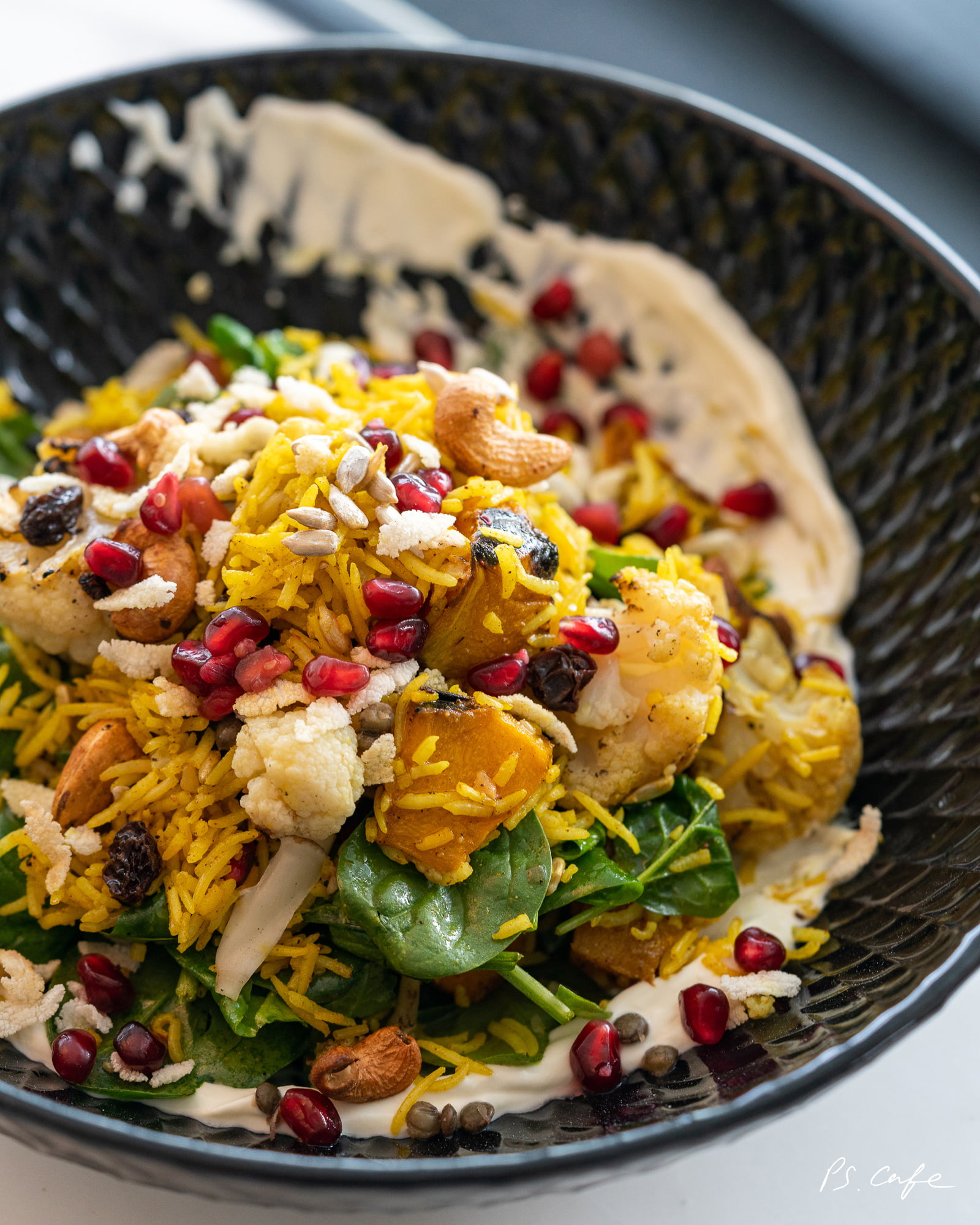 The Spiced Biryani Salad ($26) arrives first – a bright, colourful bowl of basmati rice, whipped goat's curd, pumpkin, pomegranate, cauliflower, raisins, cashews, spinach, and honey masala vinaigrette. The hearty, moreish Impossible Bombay Koftas ($28) are a good match for the fresh salad. Plant-based Middle Eastern meatballs are paired with cauliflower and potato hash, and a tomato, cucumber and mint garnish. Masala Roast Chicken ($33) is the café's modern take on the traditional Indian dish. The half chicken is first marinated and sous-vide, before being roasted. The result is succulent white meat, with a side of spinach saag and creamy, buttery potato mash.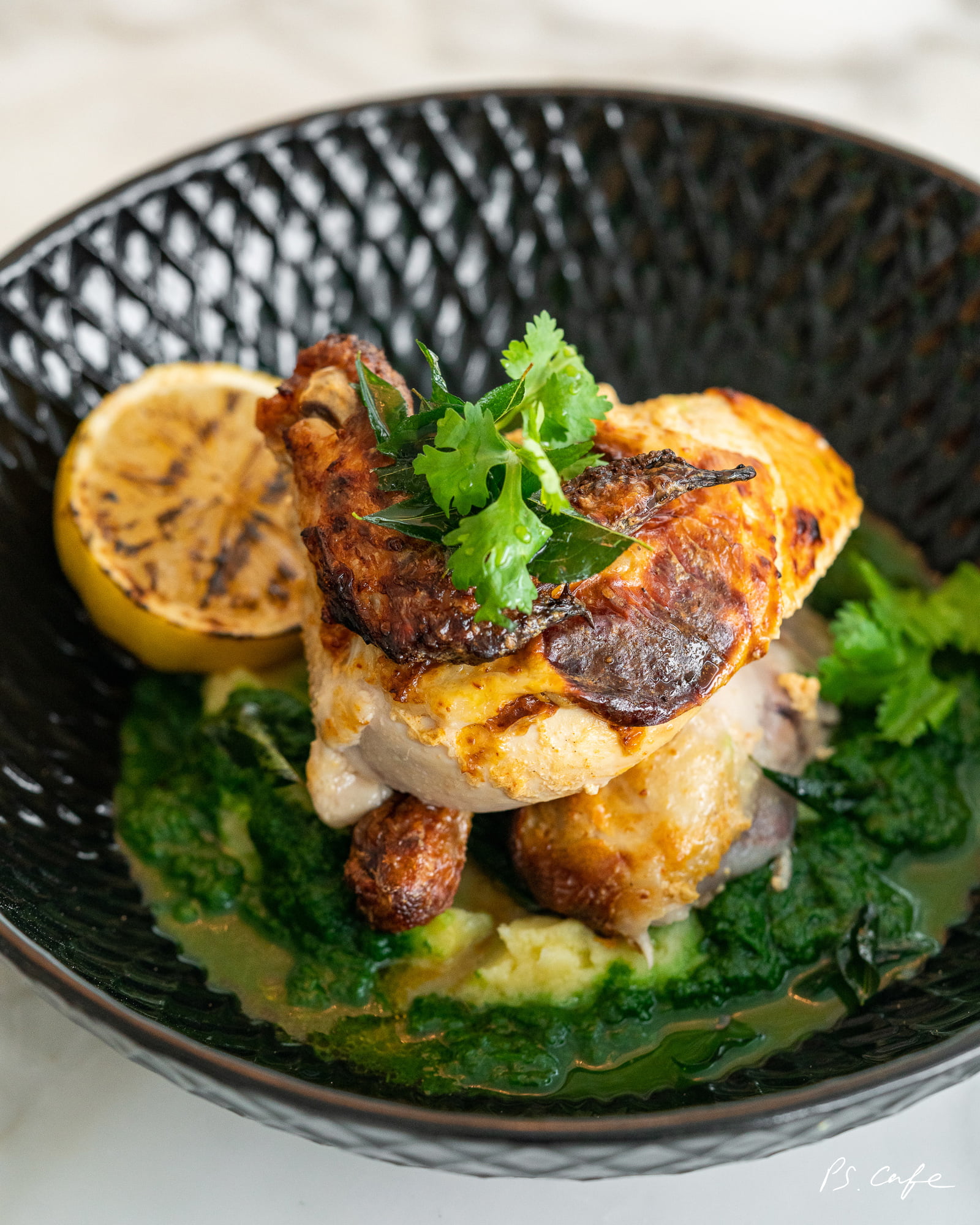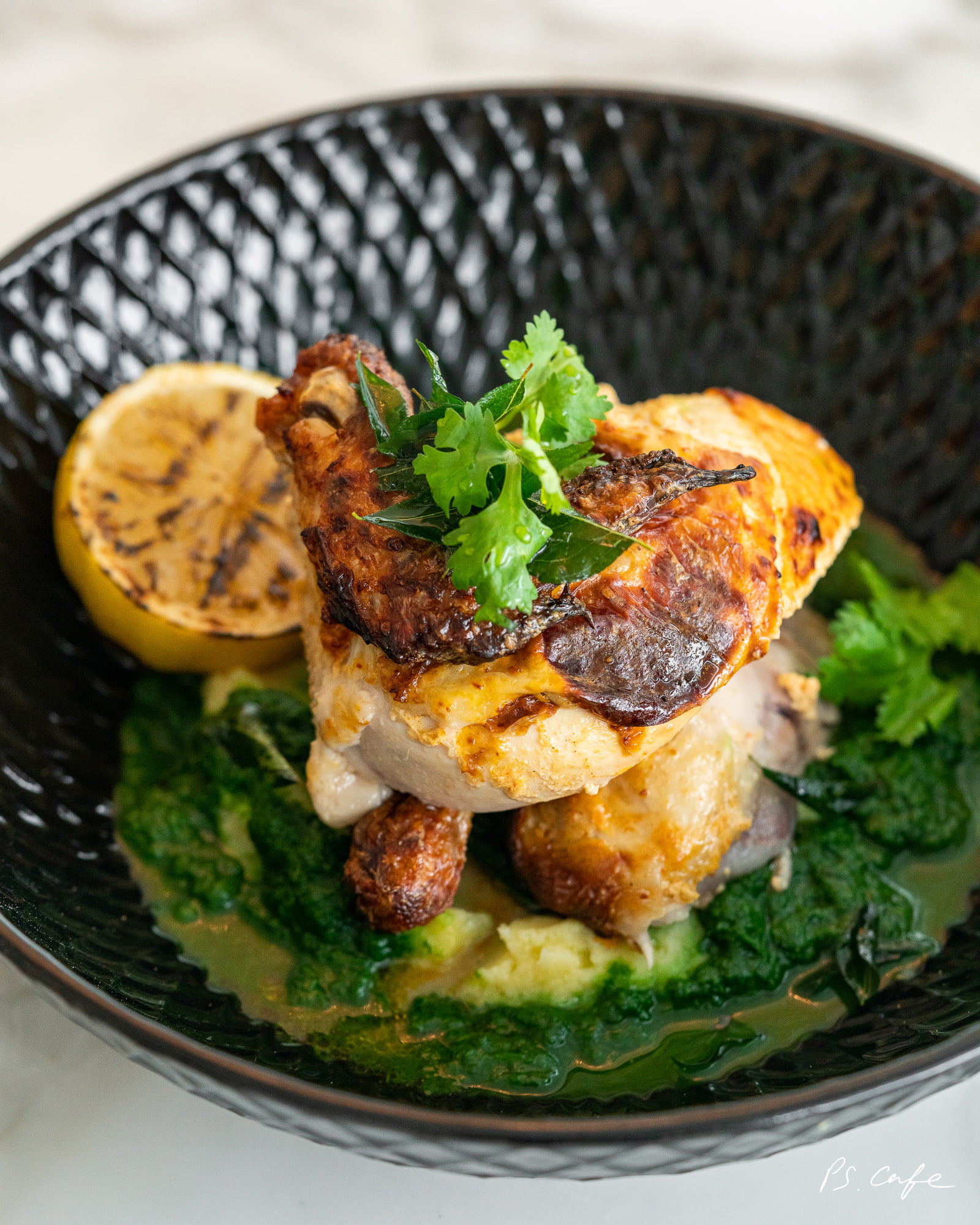 PS.Cafe is also known for its tempting desserts, so we leave room for the Giant Eclairs ($9), available in three different flavours: lemon and passionfruit, dark chocolate and nougat, and espresso. We choose lemon and chocolate. Encased in a fluffy, oversized pastry log, the chocolate mousse filling is rich and decadent, while the lemon and passionfruit is light and tangy. It's a struggle to finish them both, but we do try!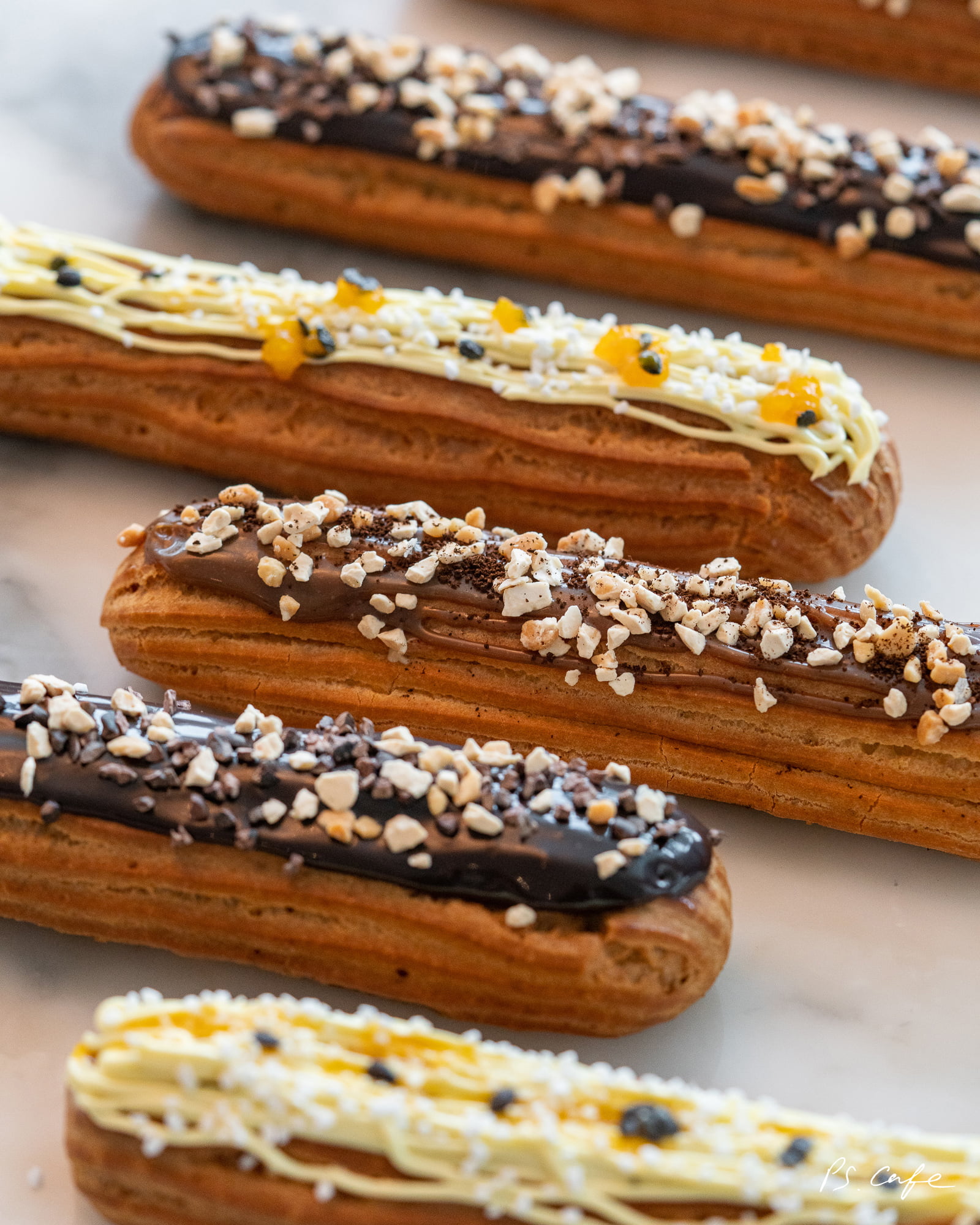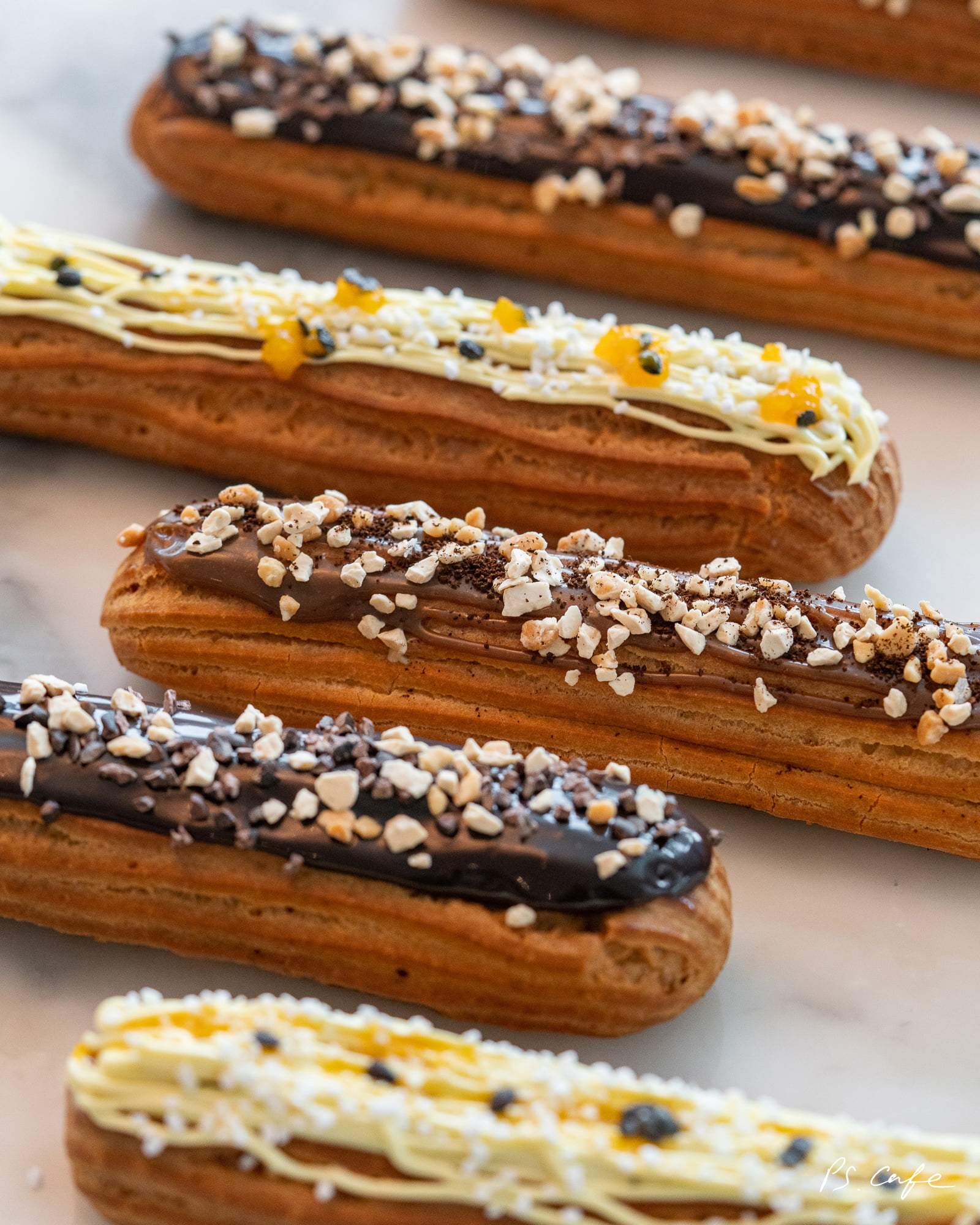 Verdict: Lovely service, a garden inspired setting and delicious, innovative spice dishes make for an excellent lunch outing.
Greenwood Fish Market @ Asian Cuisine
31 Ocean Way, #01-03, Quayside Isle, Sentosa
greenwoodfishmarket.com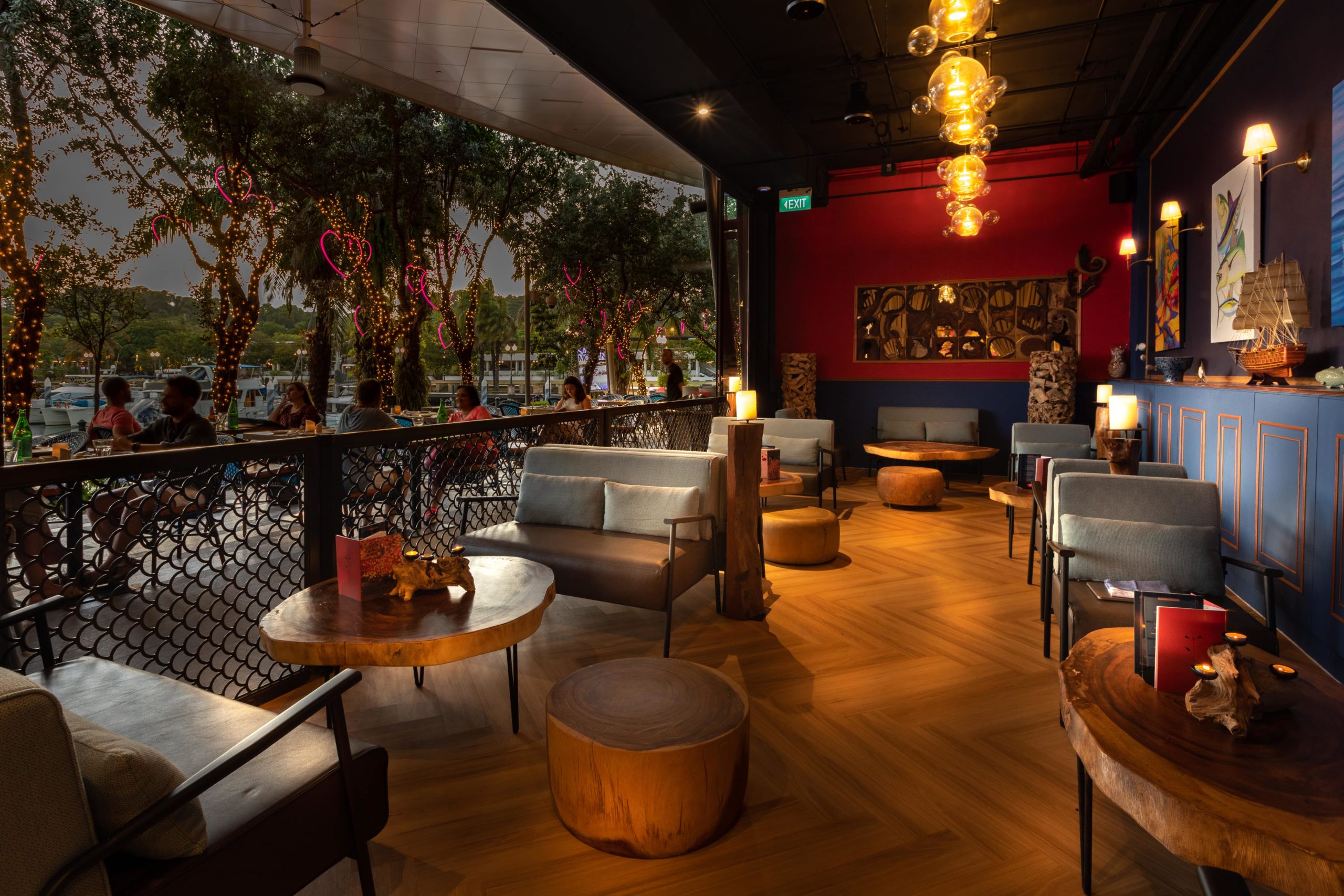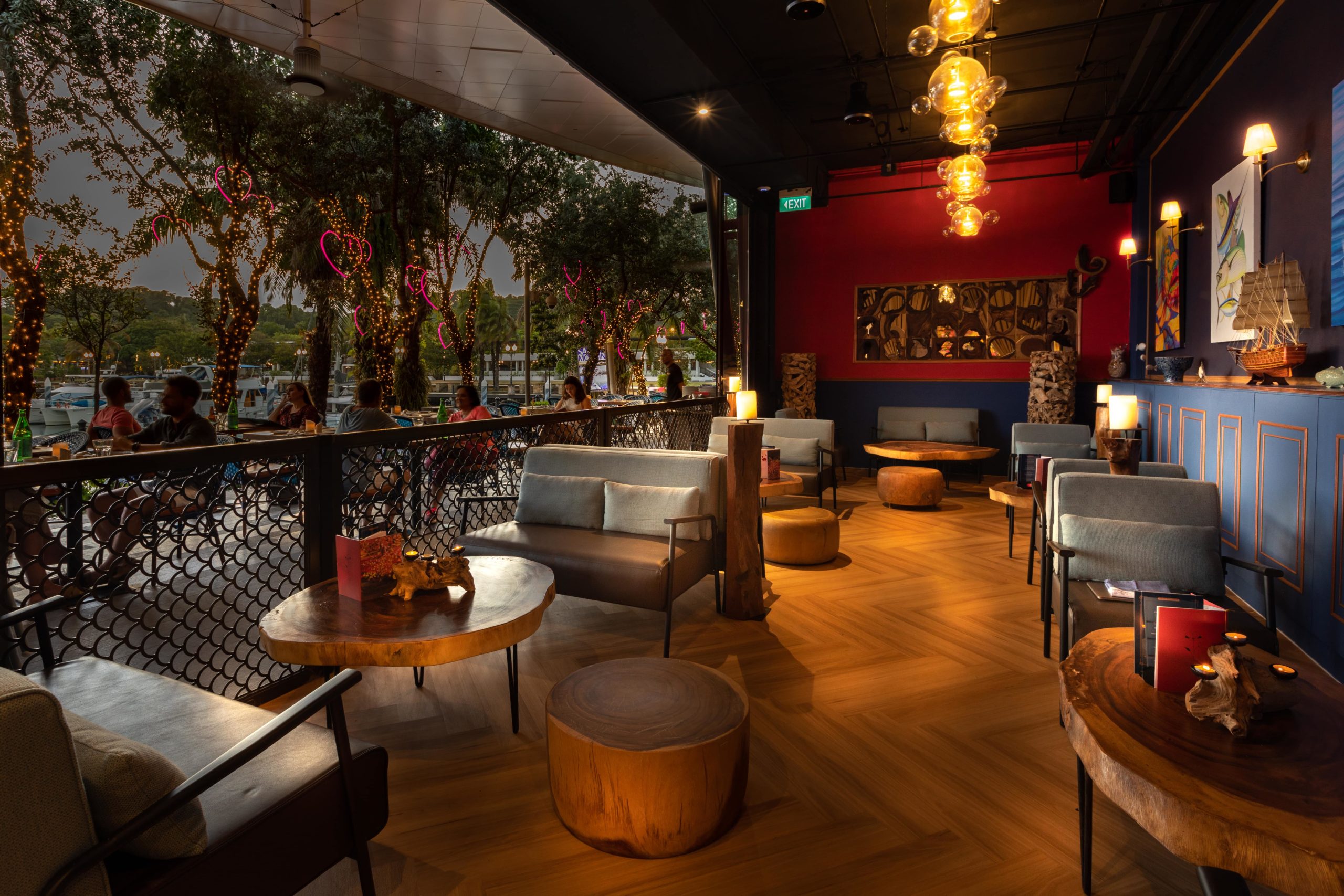 Greenwood Fish Market opened its first Japanese and Asian-style restaurant in March this year. Appropriately located alongside the tranquil yacht marina at Quayside Isle, Sentosa, there is alfresco seating for diners, with gentle breezes wafting along the open terrace.
Coldwater seafood, flown in three times weekly, is elevated into delicious creations. Japanese-trained sushi chefs prepare California roll (crabmeat, avocado, cucumber, shrimp roe), dragon roll (eel, avocado, seasoning) and spider roll (soft-shell crab, avocado, cucumber), alongside other sushi and sashimi.
Grilled crab cake onigiri is recommended for its full flavour, as is cold noodle somen for its al dente texture. Try Boston lobster chee cheong fun, various maki and don, hot or cold salmon, barramundi, oysters, Hokkaido scallops, Manila clams and Japanese goldline snapper, among other dishes. Meat is available for those who prefer, including Korean-style fried chicken, plus a child-friendly menu. Take-away favourites are also available.
Flaming Poppy is the catchy name of the restaurant's plush lounge-bar specialising in sake and gin.
Verdict: Enjoy open-air seating, fresh seafood and creative tipples in a serene, family-friendly resort setting