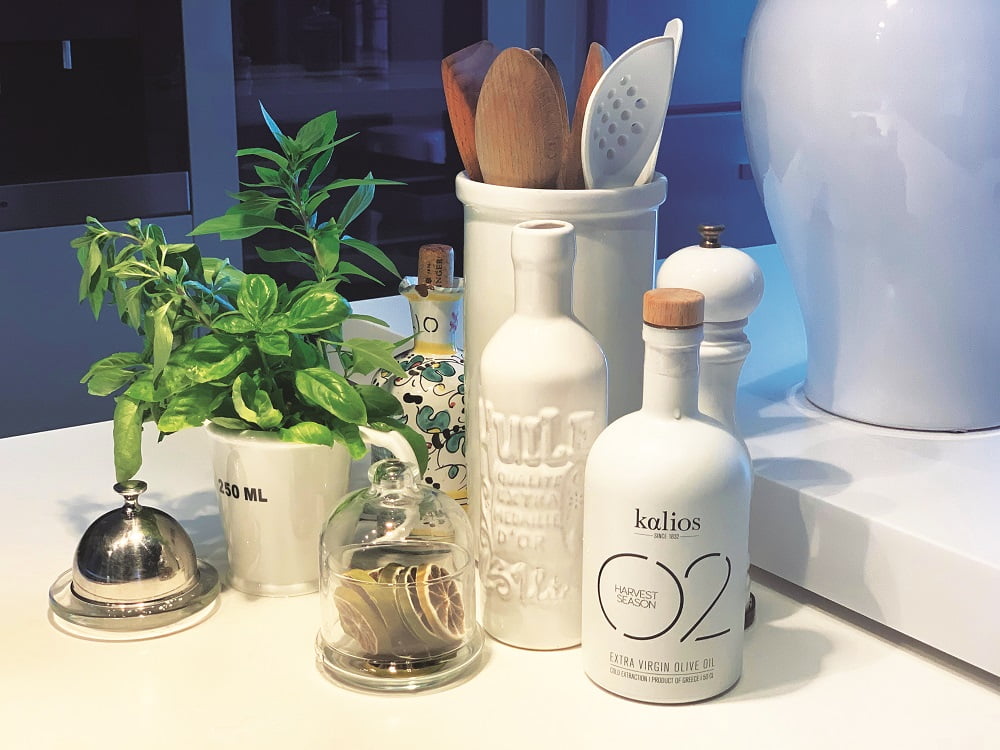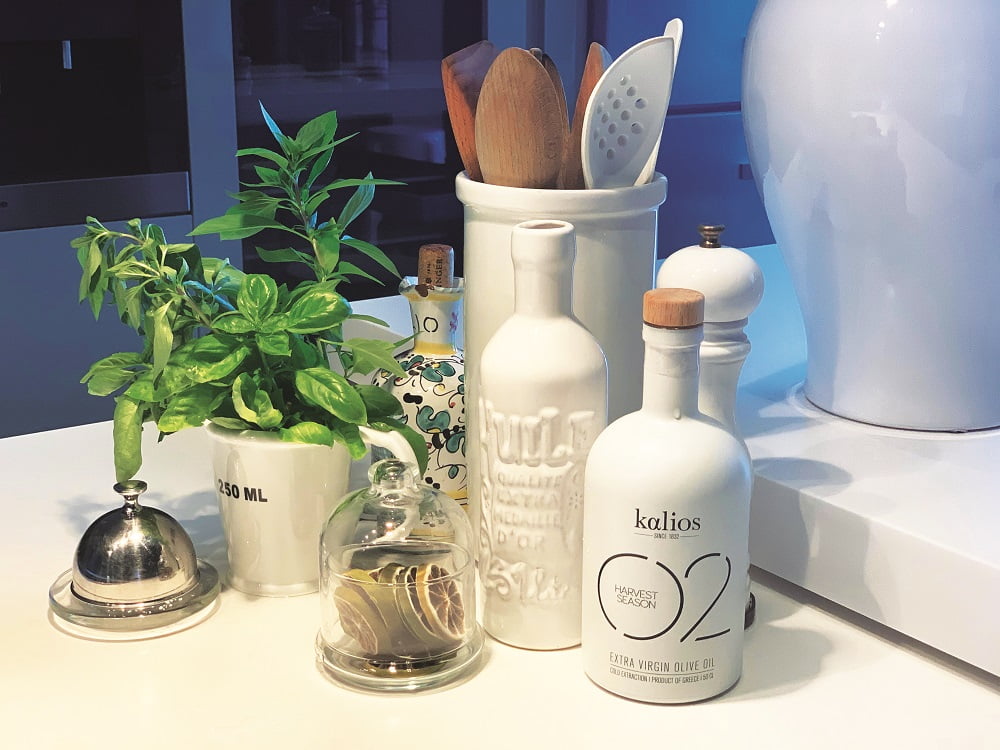 What better way to bring life into your rental and be entertainment-ready than to overhaul the hub of your house? Treat your kitchen to a thorough declutter and really good tidy up. Whether we like it or not guests always pop into our kitchens or convene there while we prepare food or pour drinks. It's a functional workspace but it should look aesthetically pleasing and stylish too!
Clear it up
Kitchen benches don't need to be filled with half opened bottles and jars of sauces or spices. Put these away in the fridge or a cupboard, along with any other perishable items. Invest in a great label maker like the Dymo Label Manager or Brother PT450 and tidy up your spice jars and food storage containers. Avoid having a drying rack filled with pots and plastic lunch boxes – these also need to be tucked away, out of sight. Keep your surfaces clean and streamlined.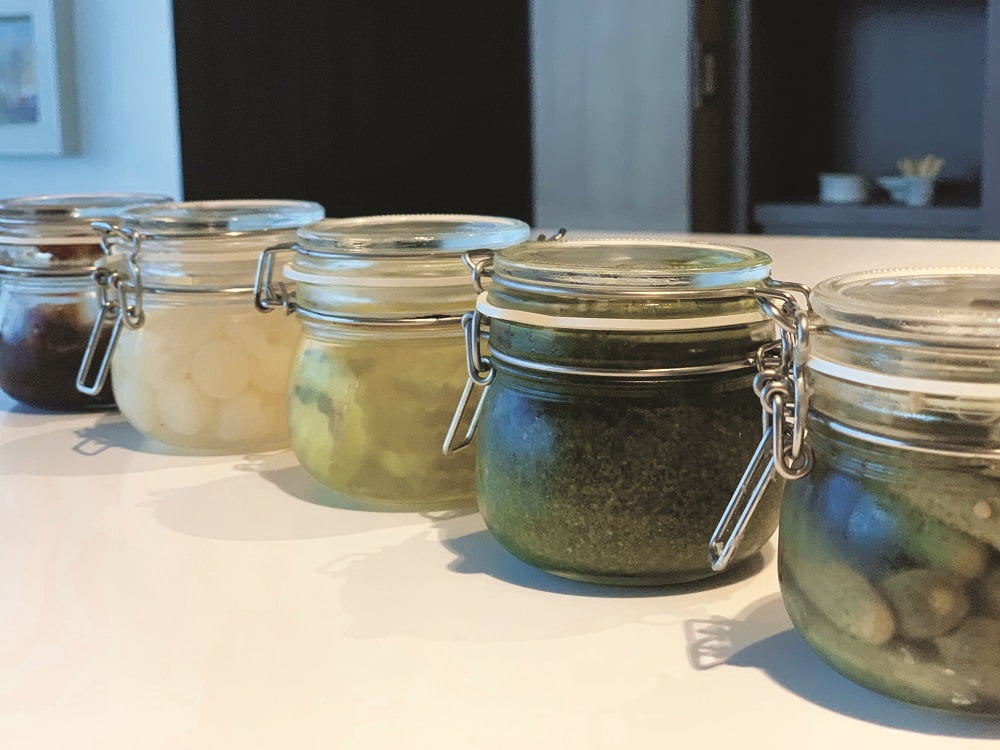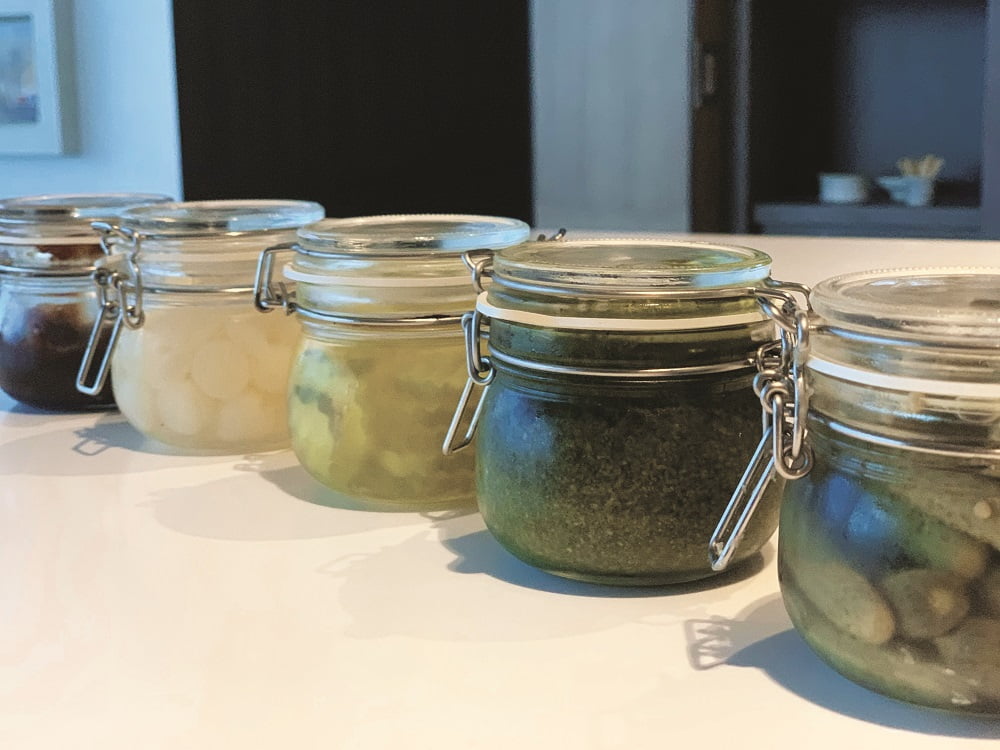 Once your bench is clear, add a cluster of interesting items like Italian olive oil, pots of fresh herbs and little jars of sea salt. Ikea has great mini jars to store condiments- keep them filled with an assortment of pickles, relishes and olives. When guests come over, take them out of the fridge and you have an instant charcuterie platter! To make a real statement, have one or two oversized serving plates or dishes, such as a large wooden pizza tray or a white ceramic platter that can hold everything.
For a style splash invest in some new, fun and interesting glassware. To make it easier for you, I had a look around Singapore and found some great drinking glasses so you're ready for your next apero. Raise your glass to a heathier and happier end to the year!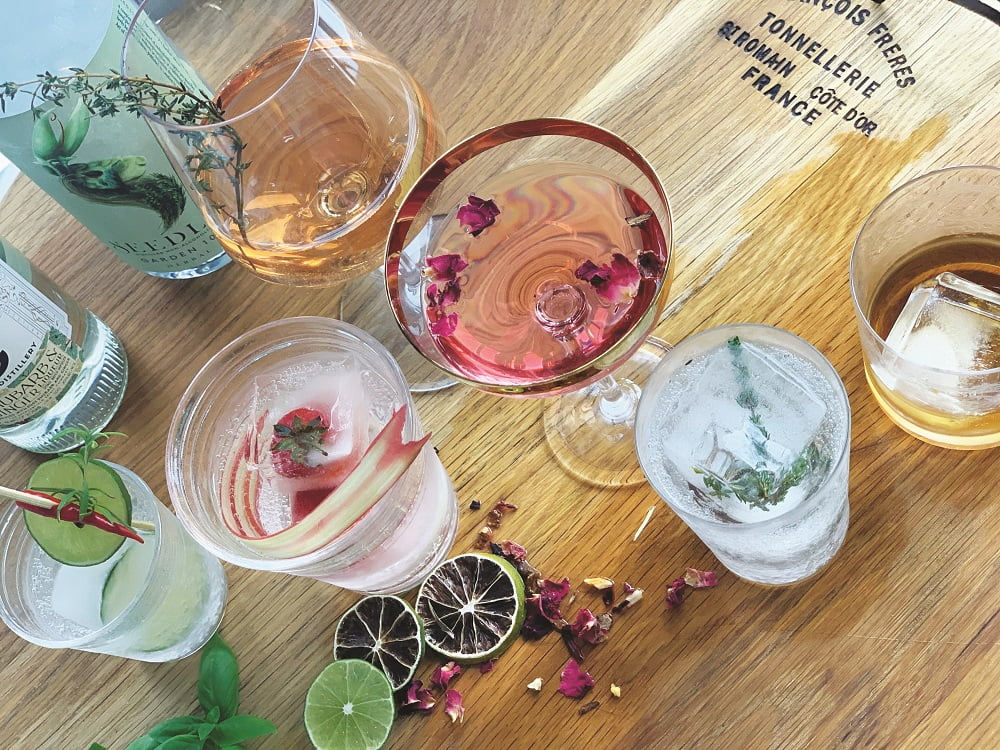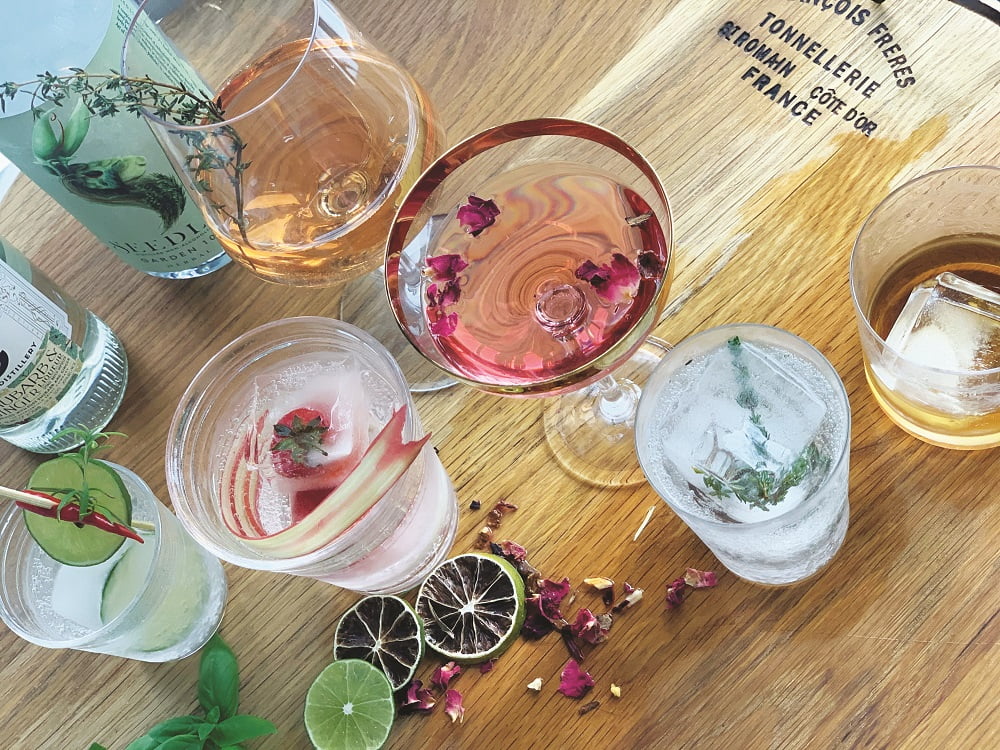 Steal
For acrylic glassware that looks like the real deal and will withstand the dishwasher, head to Crate and Barrel, Ion (crateandbarrel.com.sg). They come in all shapes and sizes, from tumblers, to champagne flutes and martini glasses. They also have a superb cube icemaker that will make you look like a real mixologist. Sia Huat on Temple Street (siahuat.com) has a vast array of glassware at incredible prices.
Splurge
Culina Market in Dempsey Hill (culina.com.sg) has cut glasses, perfect for short drinks. While you're there, pick up a few bottles of olive oil and rose petals – great for cakes, tea or to float in your cocktail. For that special champagne coupe or margarita glass, House of Anli in Tanglin Mall (houseofanli.com) has a great selection. Badger and Fox (badgerandfoxsingapore.com) also has some original, beautiful hand-blown glassware.
Juliet Harper is the owner of The Style Affair, offering interior design and styling services.