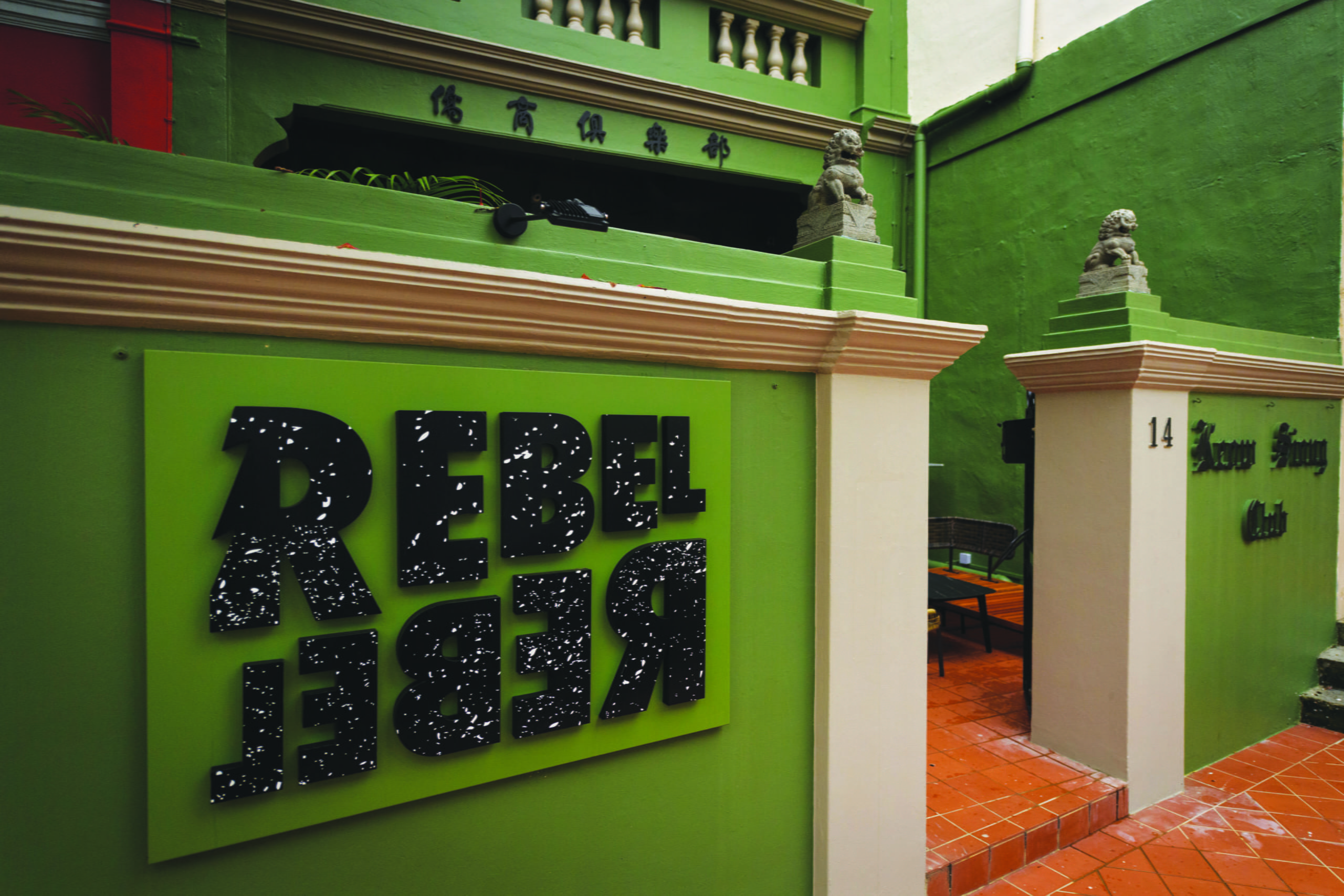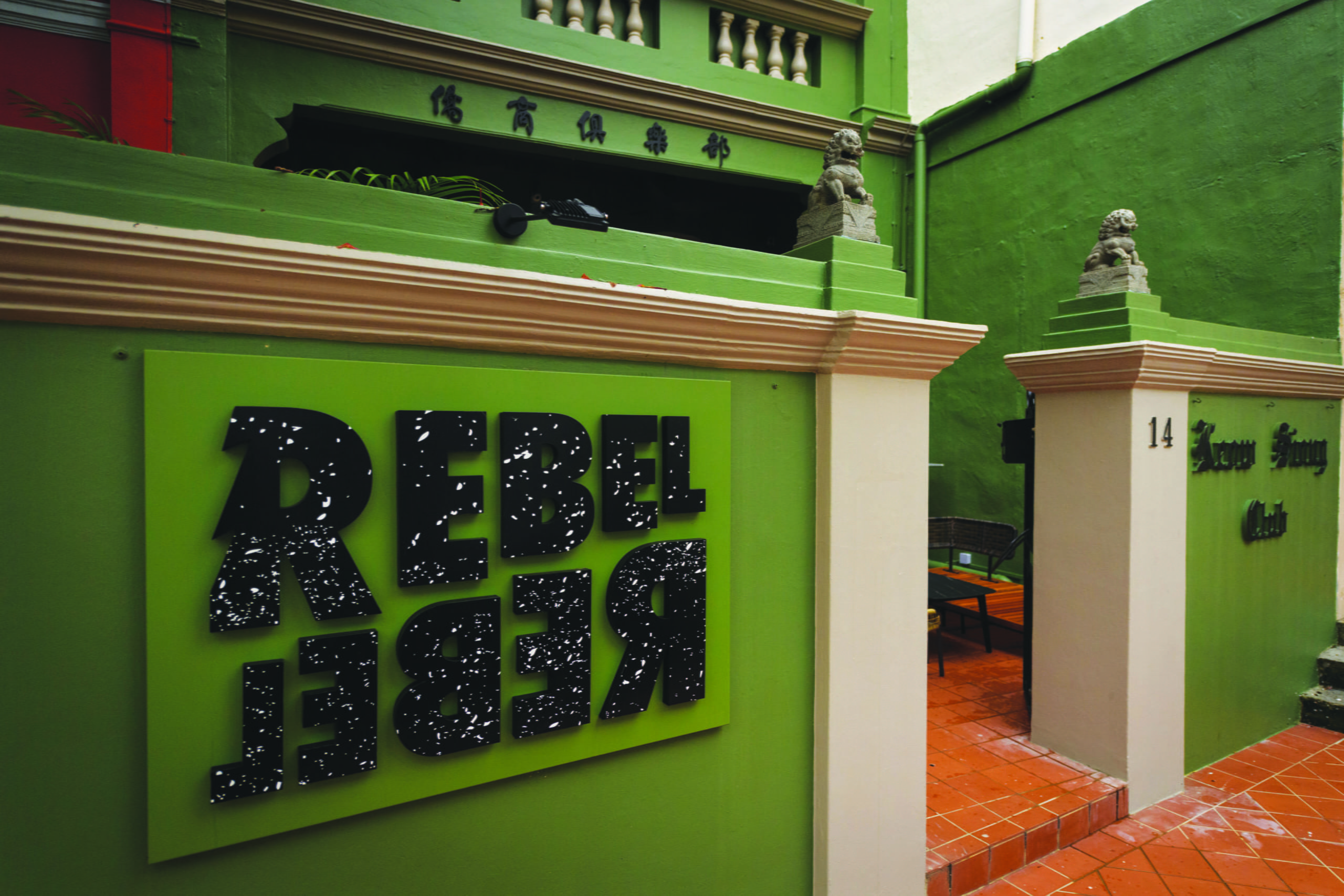 Rebel Rebel
14 Bukit Pasoh Road, Singapore 089828, +65 94317040
rebelrebelwinebar.com
Rebel Rebel might sound like a grungy live music spot, but this Keong Saik newcomer is a sophisticated wine nook. The avocado hued shophouse setting is low key, welcoming and unpretentious, with exposed hanging lightbulbs, original tiled floors, exposed brick and a soundtrack of Brit alt rock. There's alfresco seating on the outside terrace and living room style leather chairs for lounging, but we opt to try the menu in The Dining Room.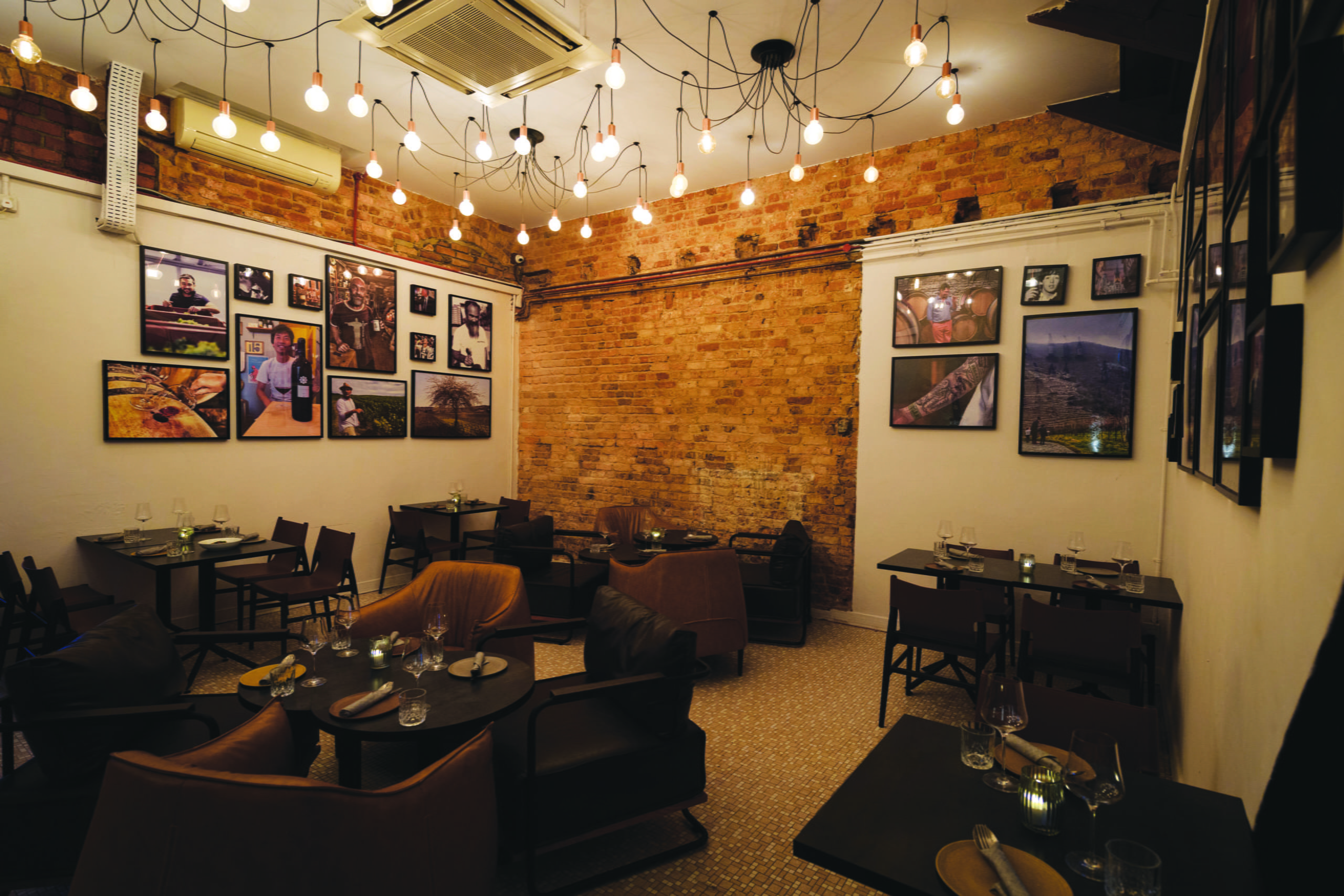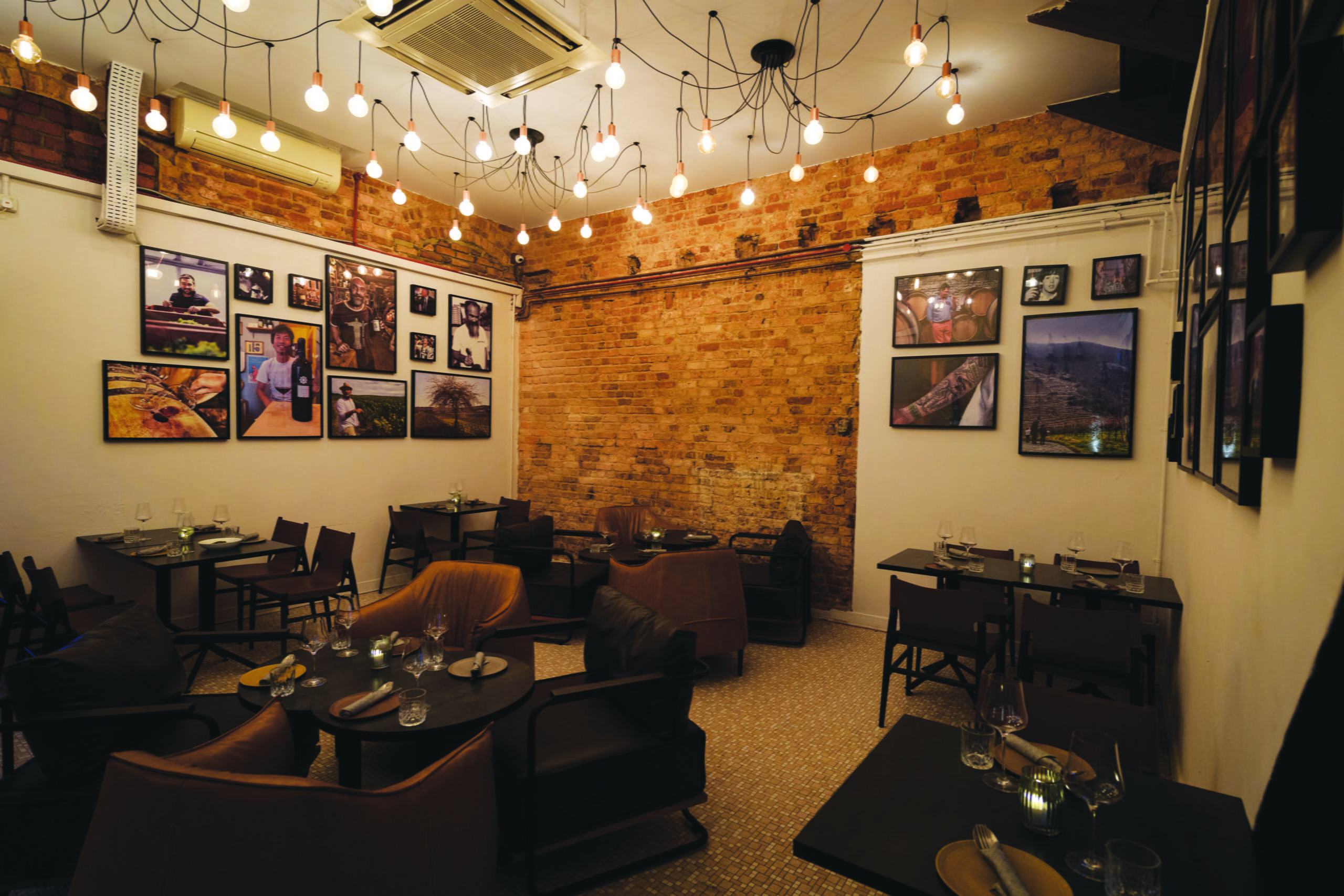 Order up!
Promising 'a mutiny in every glass' Rebel Rebel is committed to highlighting artisanal wines from makers who are shaking up the industry – making wines produced in small quantities with minimal intervention. Our delightful Japanese sommelier has a comprehensive wine knowledge and suggests a series of paired wines to match our food choices. With over 250 wines to choose from, spanning burgundies, champagnes, rosé, skin contacts, whites, reds, and rare old vintages we are glad to let her steer the ship!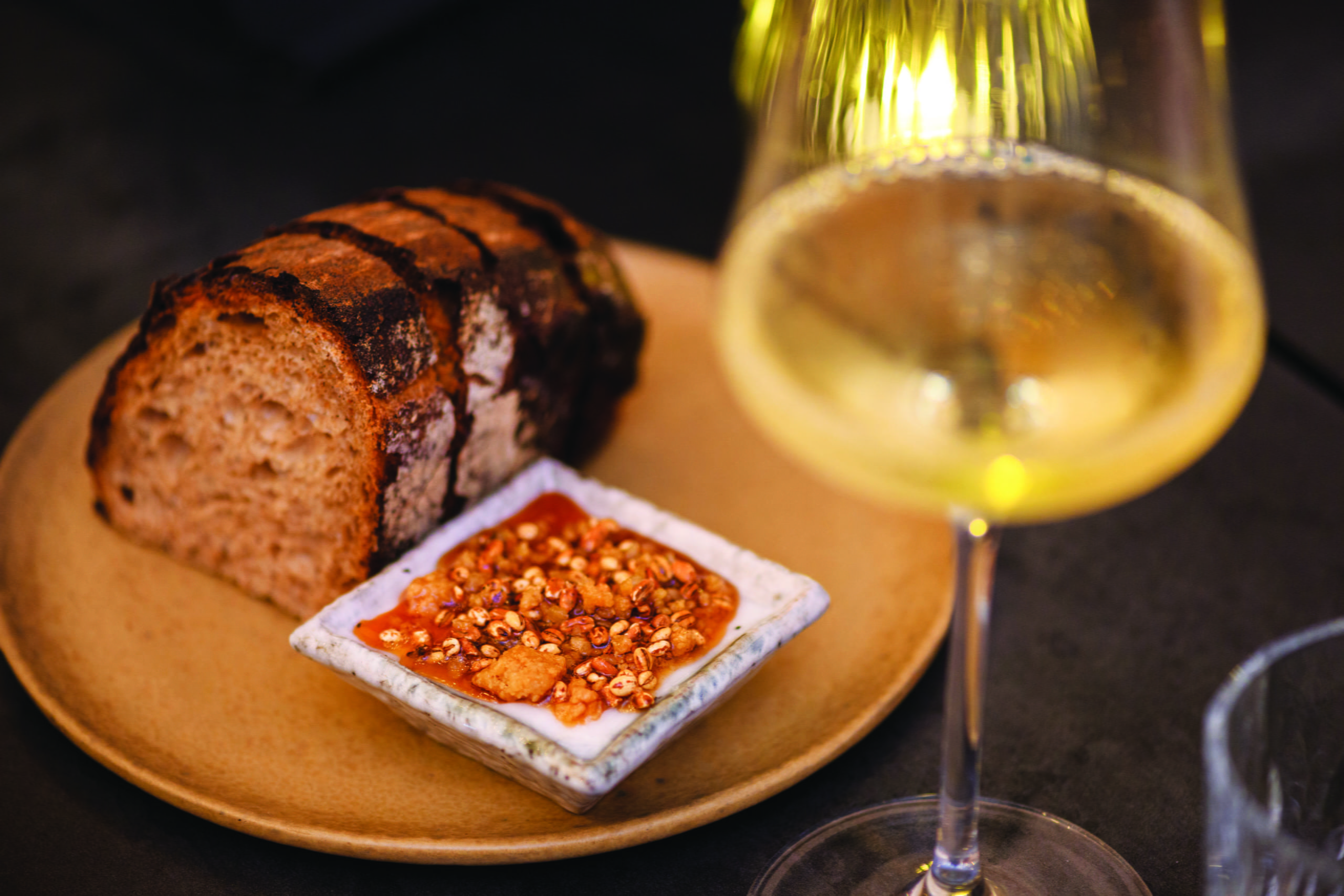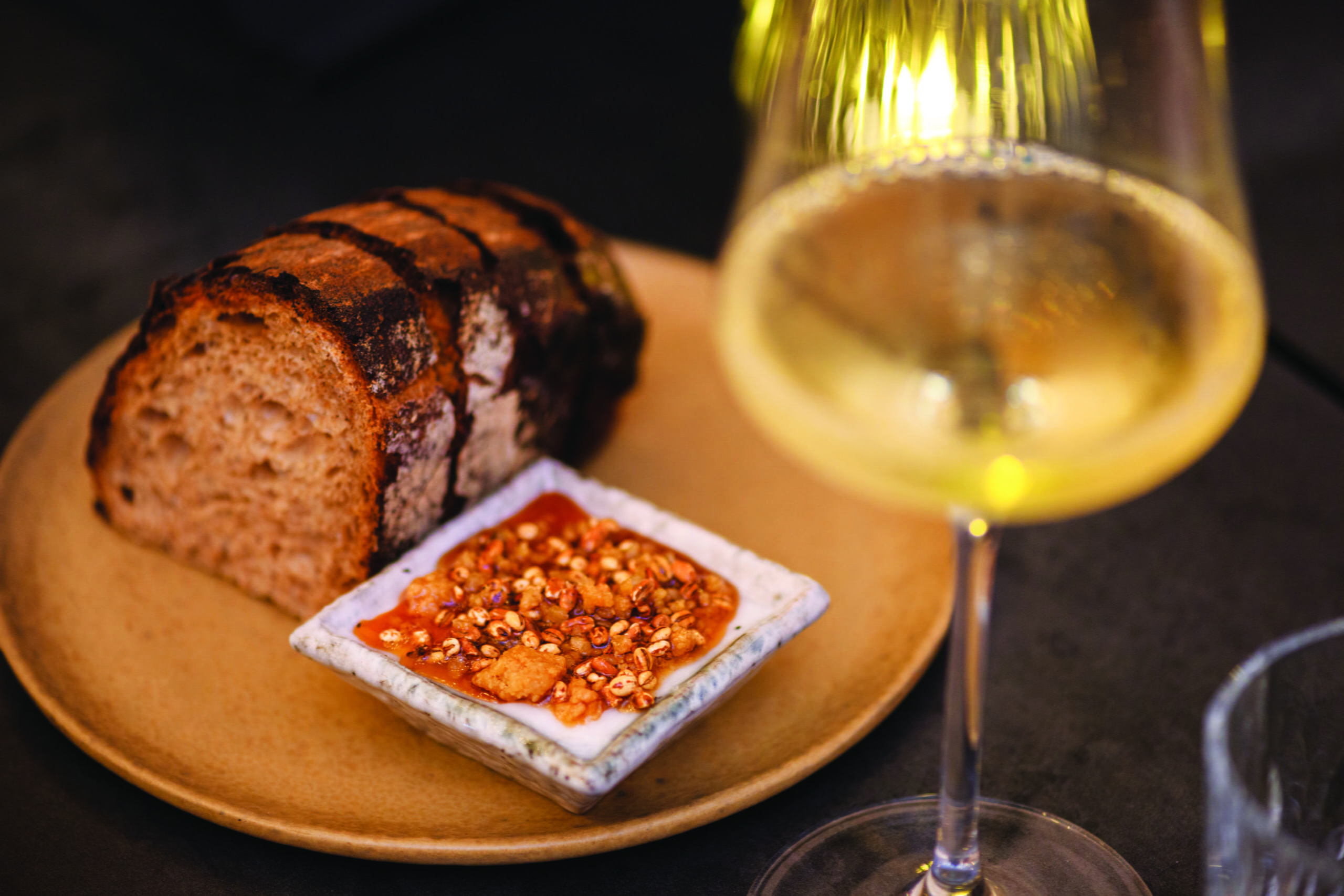 We start with an acidic, zingy champagne – the NV Henri Billiot Rose Brut Grand Cru ($26) and chewy Sourdough ($6), served with whipped pork fat, farro and barley. Both delicious. We also crunch on a Prawn Uni Toast ($12), with coriander, and spring onion on brown butter toast. It's a more delicate version of a yum cha style prawn toast. Next is a 'skin contact' orange wine – a 2019 Fujimaru Table Top Daidai Iro ($20) which is aromatic, dry and slightly sweet. It's well matched with a tender, peppery and acidic salad of Octopus ($28), with blackened corn, olive, sundried tomato and a sprinkle of crunchy breadcrumbs. It's my favourite dish on the menu.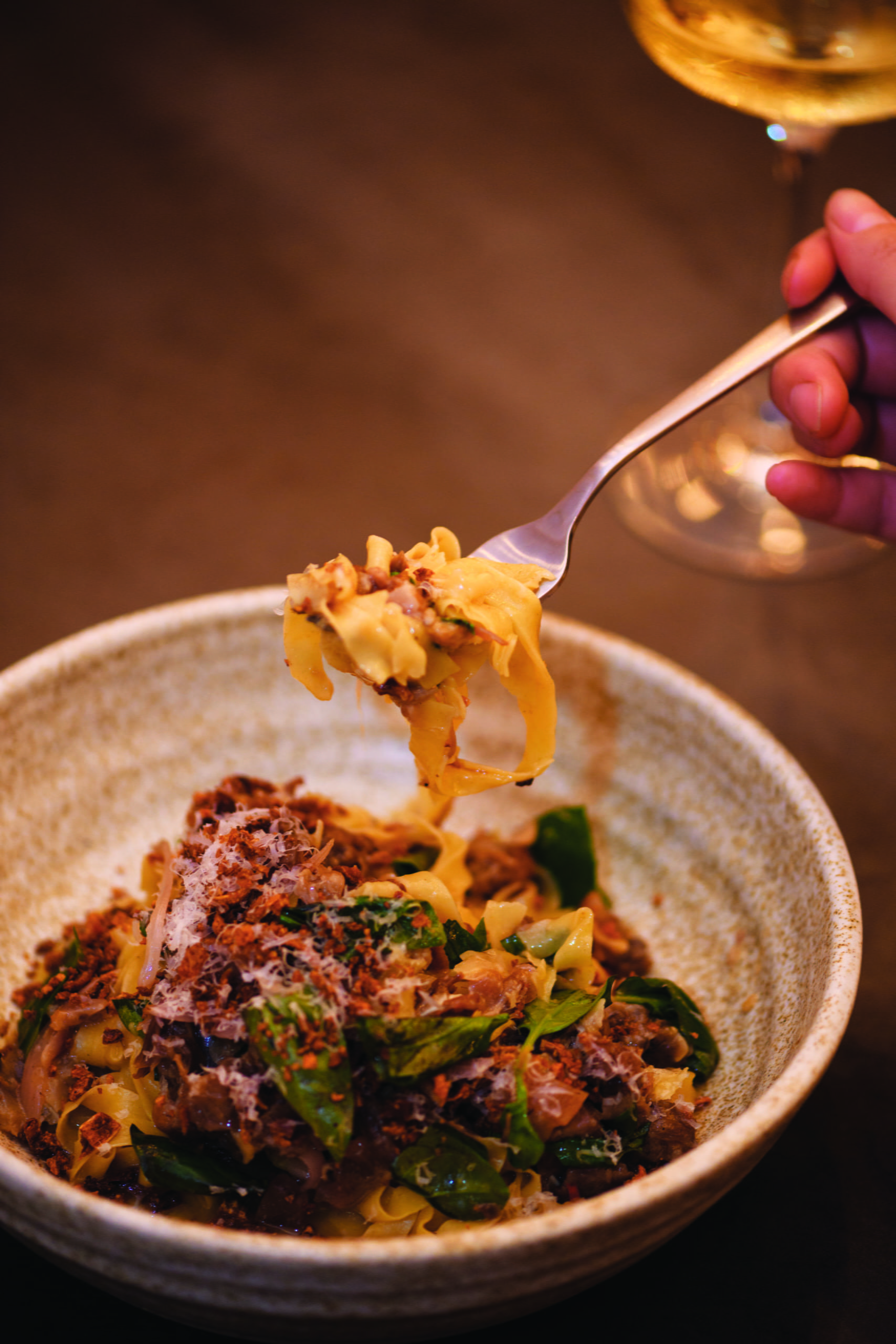 Our main is a rich and gamey Pig's Head Tagliatelle ($28) with house made pasta, lime, basil, chilli and chunks of pork, topped with fried pig's ear. While I'm not quite convinced by the unusual flavours, it is a good pairing to the light, cherry-scented 2018 Pure Oh!rigine 2018 from Les Bertrand in Beaujolais, my pick from the wines of the evening.
What's for Dessert?
Swirl a cognac and tuck into the Churros ($8) with lime and miso chocolate dipping sauce. The texture isn't as dry as traditional churros, with a gooier centre and a salty miso kick in the creamy chocolate sauce. Chef Deborah Yeo, of Burnt Ends fame, is behind the intriguing, inventive menu.
Don't miss:
Take a moment to peruse the walls of Rebel Rebel, which are adorned by candid portraits of rebels from the wine world, who the owners have developed relationships with over the years. The pièce de résistance of the space are the rare and beautiful bottles shelved within the gritty cavernous walls.