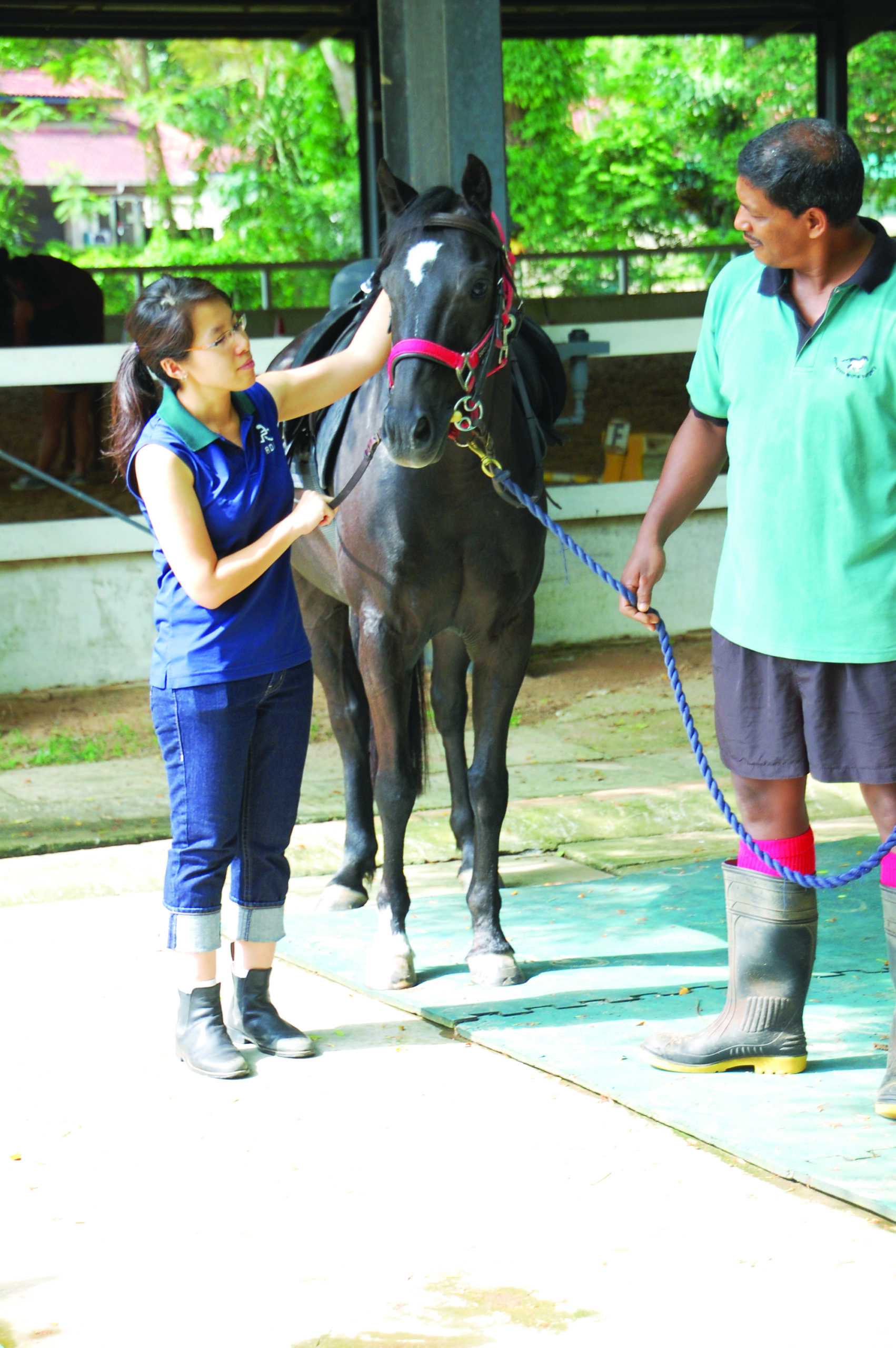 Who benefits from the RDA?
RDA works with adults and children with disabilities, aged from six years. Beneficiaries are not required to pay for therapy. The RDA rely on raising funds through events, private and corporate donations, and government grants.
How does the program work?
The program provides a rider with one session per week for a period of 10-weeks.
The rider is assigned a team of volunteers and a horse that aligns with their physical and intellectual needs. In each session a rider will be challenged with a series of physical and cognitive tasks, speech and social engagement, and activities on horseback.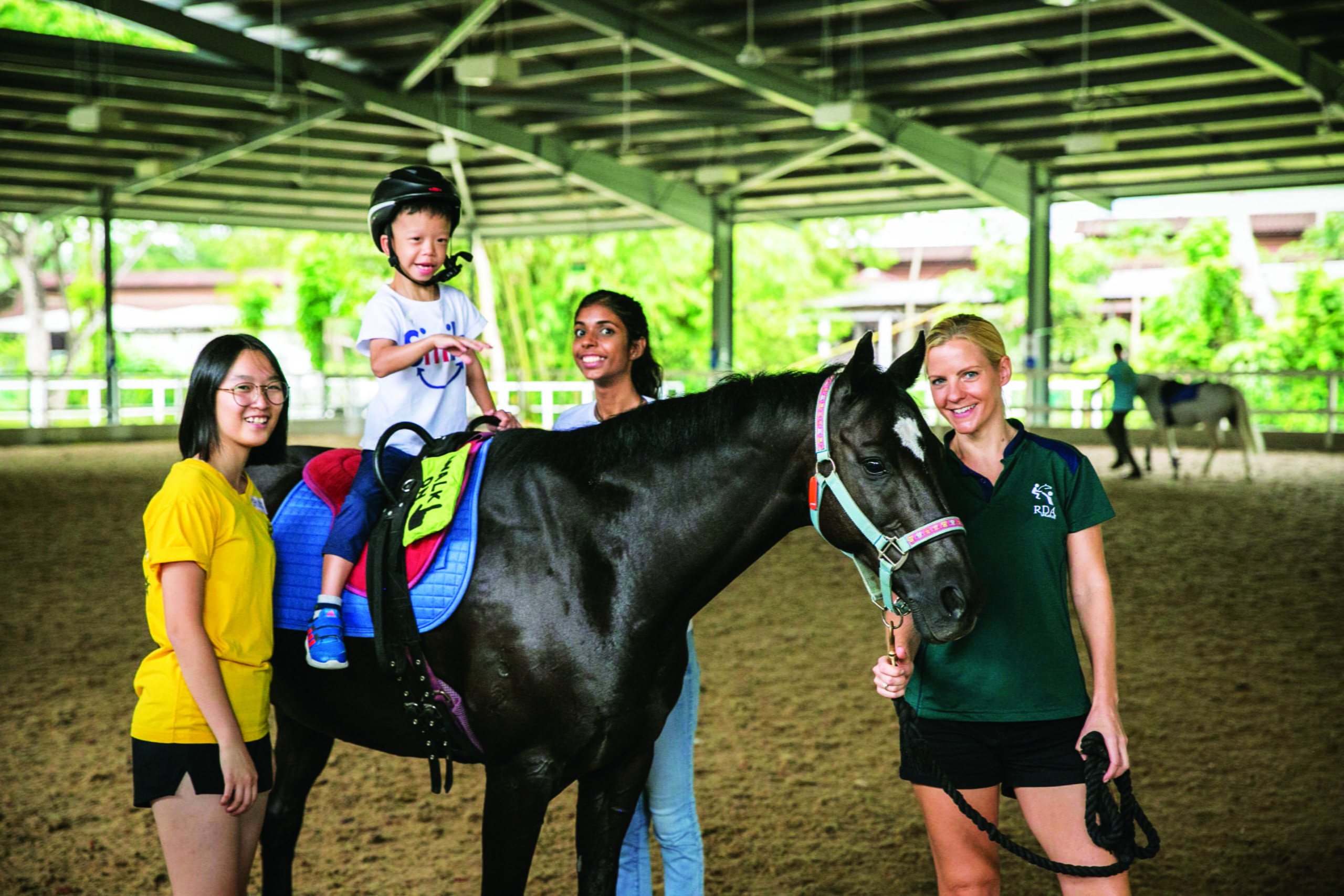 How does the RDA program help people with disability?
It has been well documented that there is a symbiotic relationship between animals and humans and healing powers are derived from our interaction and connection with each other. Hippotherapy enables riders to benefit from the sensitive and gentle disposition that the horses instinctively have when dealing with disabled riders.
Horses communicate in a unique way, which makes them perfect for riders who have difficulties in communicating; they seem to understand they are carrying people with special needs and are extra sweet, calm and careful with their riders.
For persons with Autistic Spectrum Disorder (ASD), the gait of a horse provides a gentle rocking movement which delivers a soothing sensation allowing the rider to relax and interact in ways that are not accessible in a classroom environment.
For a person with a physical disability, unable to walk unaided, riding therapy can provide enormous physical benefits through muscle development, improved posture, range of movement and an overall sense of confidence and freedom.
The RDA team carefully tracks the progress of each rider, and extraordinary improvements in both physical and mental well-being have been achieved through this unique therapy and the impact of the relationship between horse and rider.
The benefits often extend beyond a riders time in the program, as they continue to build on physical and social developments.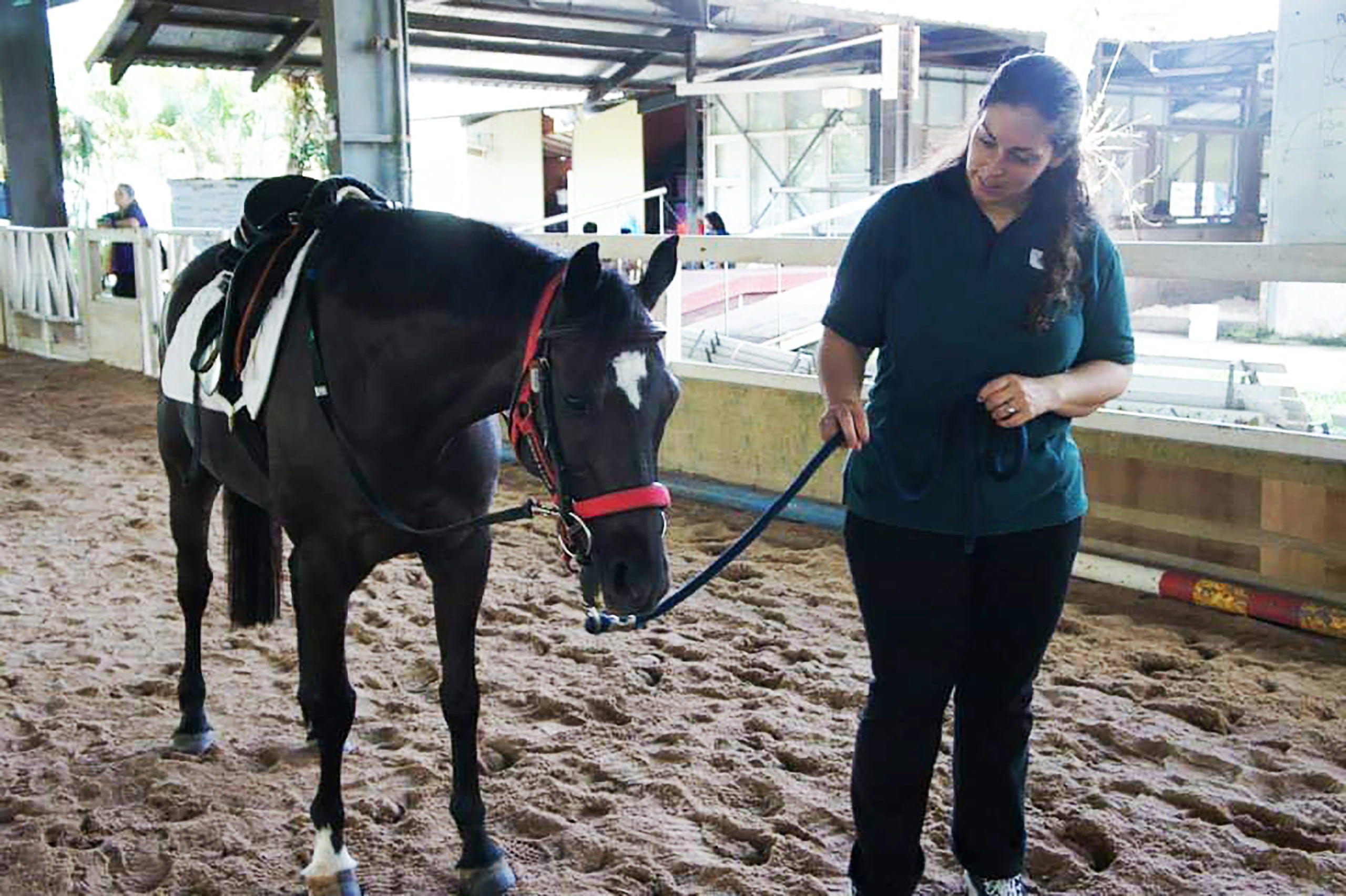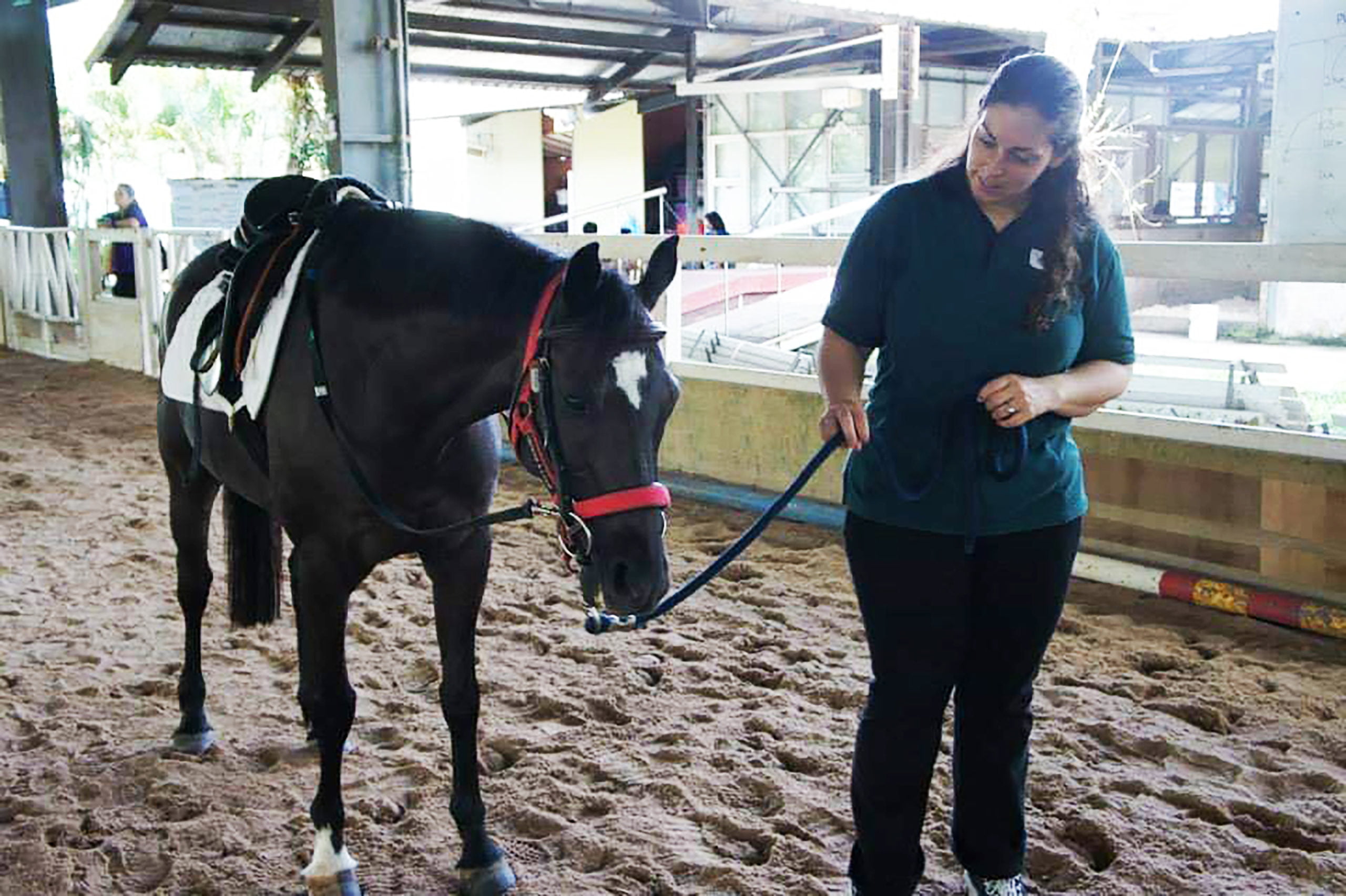 Volunteering
Working with RDA is something truly special; you get to make a great difference to the lives of people with disability. No experience with horses or persons with disabilities is required, as full training is provided.
A minimum commitment of 10 weeks is requested, so that you can support a participant through the full program, understand their unique needs and ultimately enjoy supporting their progress. You'll need to be able to walk actively for 40 minutes per session.
While there are no immediate volunteer opportunities due to COVID-19, if you'd like to volunteer at RDA, email your interest for when full operations resume at volunteer@rdasingapore.org.sg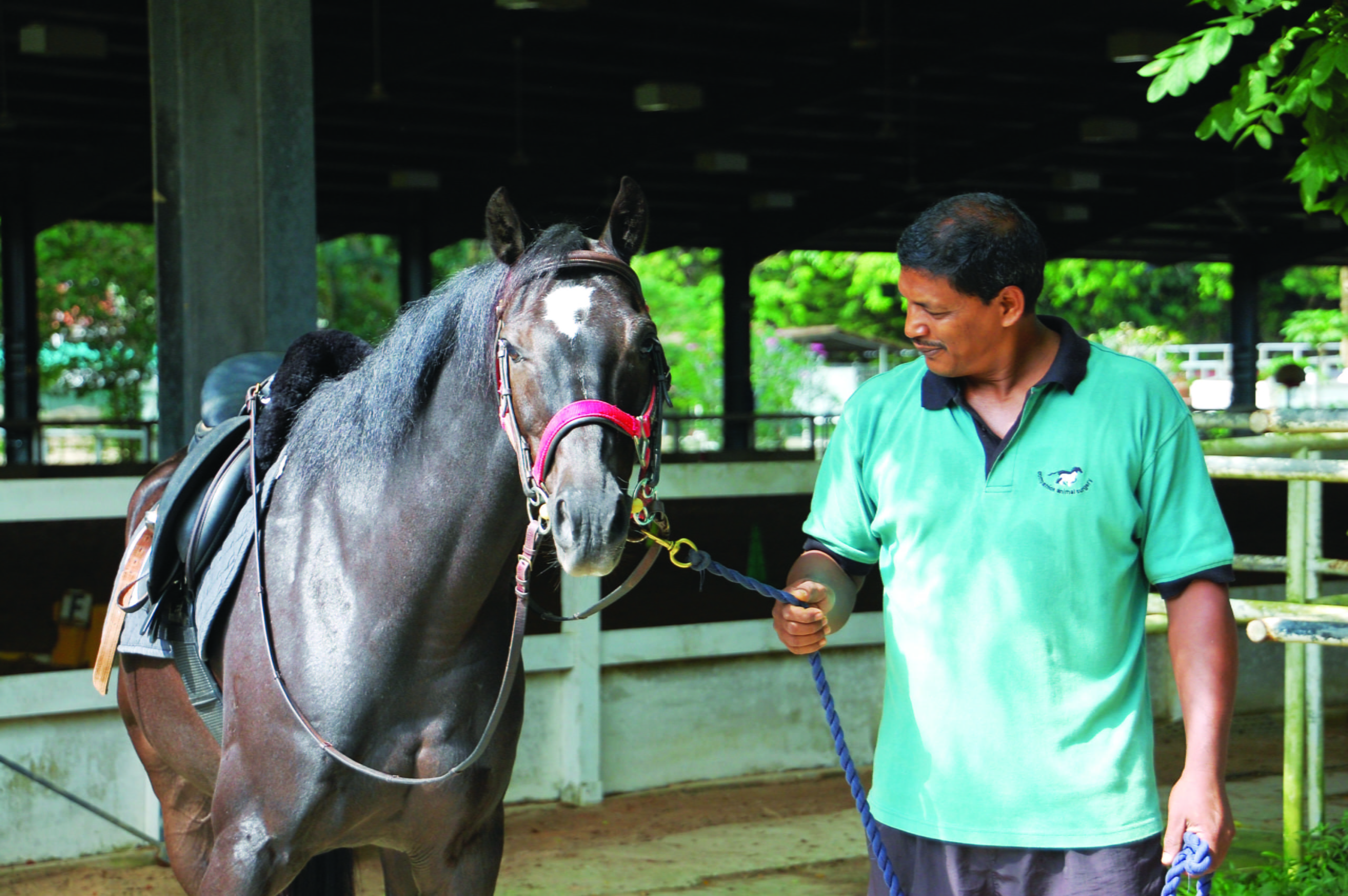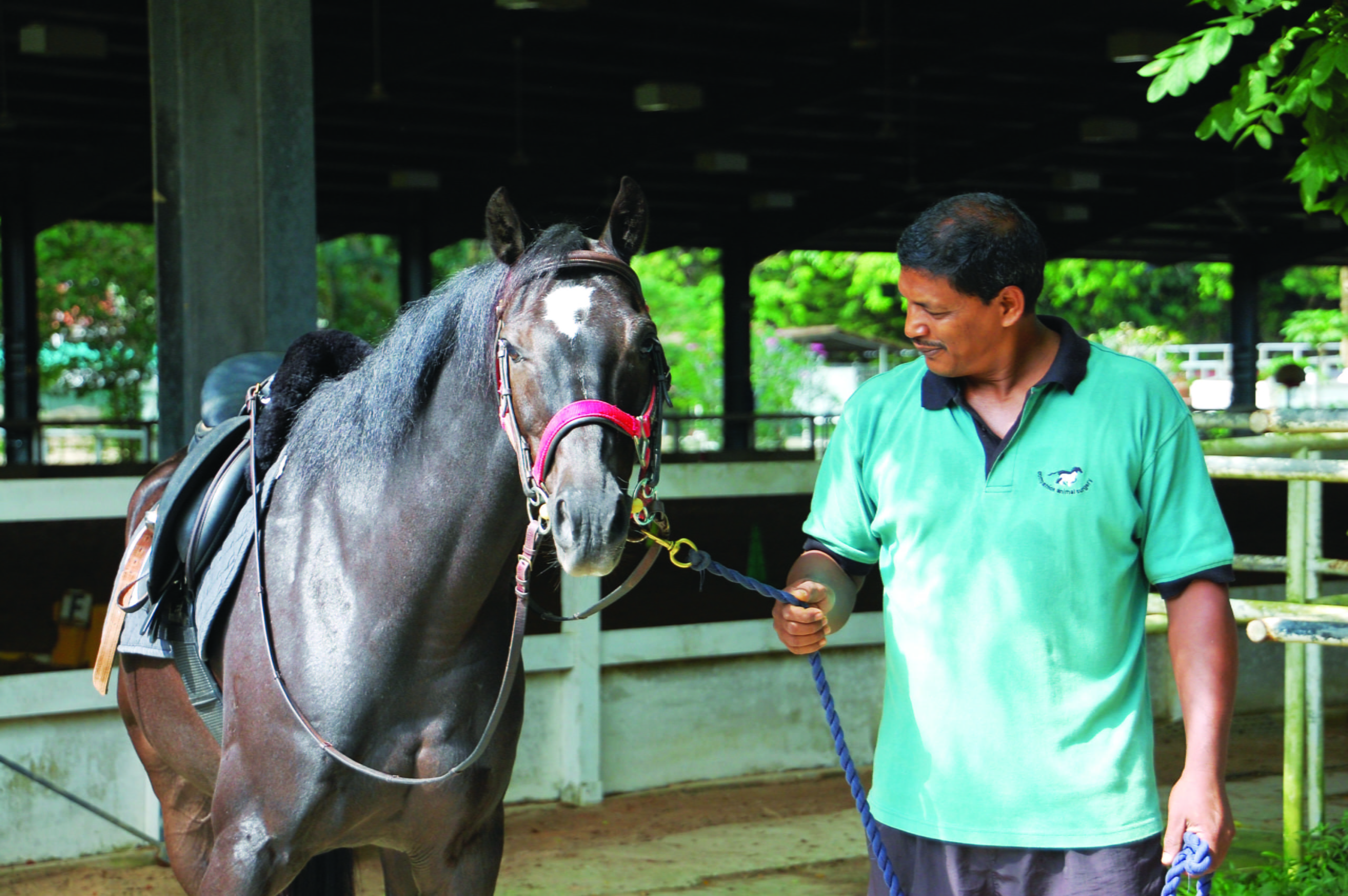 Kodie fundraising drive!
ANZA are asking for your support to help us raise the S$12,000 needed for therapy horse Kodie's annual sponsorship fee, usually raised at our annual ANZA Melbourne Cup Race Day event, which is unable to go ahead this year.
Our amazing groups fundraising offers include mini 'Tour Bites' around Singapore, the Walk Around Singapore eBook, bags or gift packs from our needlecraft group Stitches, tennis lessons, or a ride with the ANZA Cycling Chix. Go to anza.org.sg/help-us-sponsor-kodie to find out more or make a direct donation.
The RDA In Numbers
7000+
riders in Singapore have benefited from
RDA since it opened in 1982.
At peak capacity RDA
can serve up to 120 riders per week
3+ months
is the time it takes to retrain a horse for RDA therapy.
20 horses
have come to the RDA to be retrained after retiring from other walks of life,
such as former polo and show ponies.
18 Volunteers are needed to conduct a therapy session with
6 horses + 6 riders.
1.2 Million
is required per year
to operate RDA
2 RDA beneficiaries
have gone on to represent Singapore in the Paralympics: Jemma Rose Foo & Max Tan
10
The number of years ANZA has sponsored RDA therapy ponies!