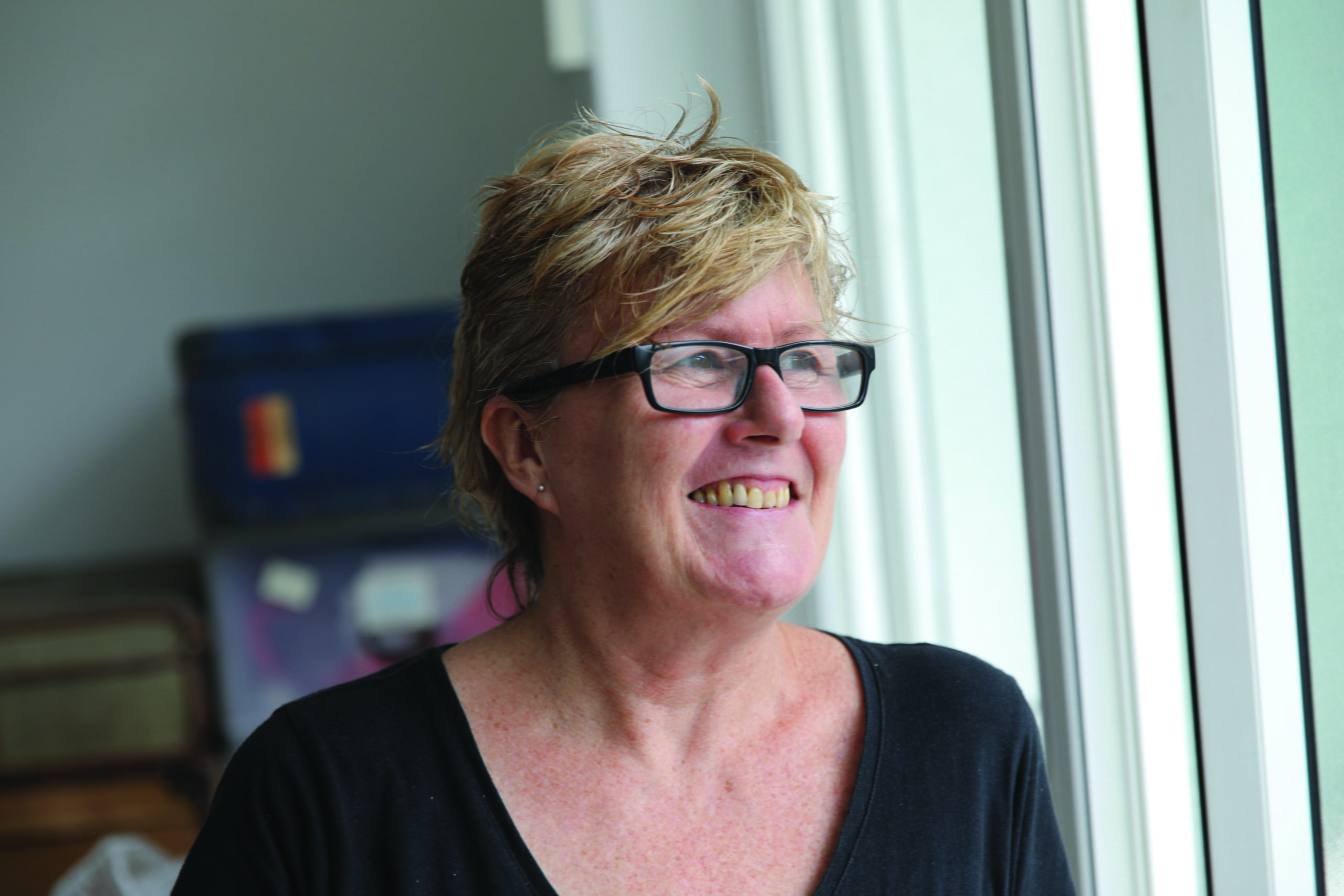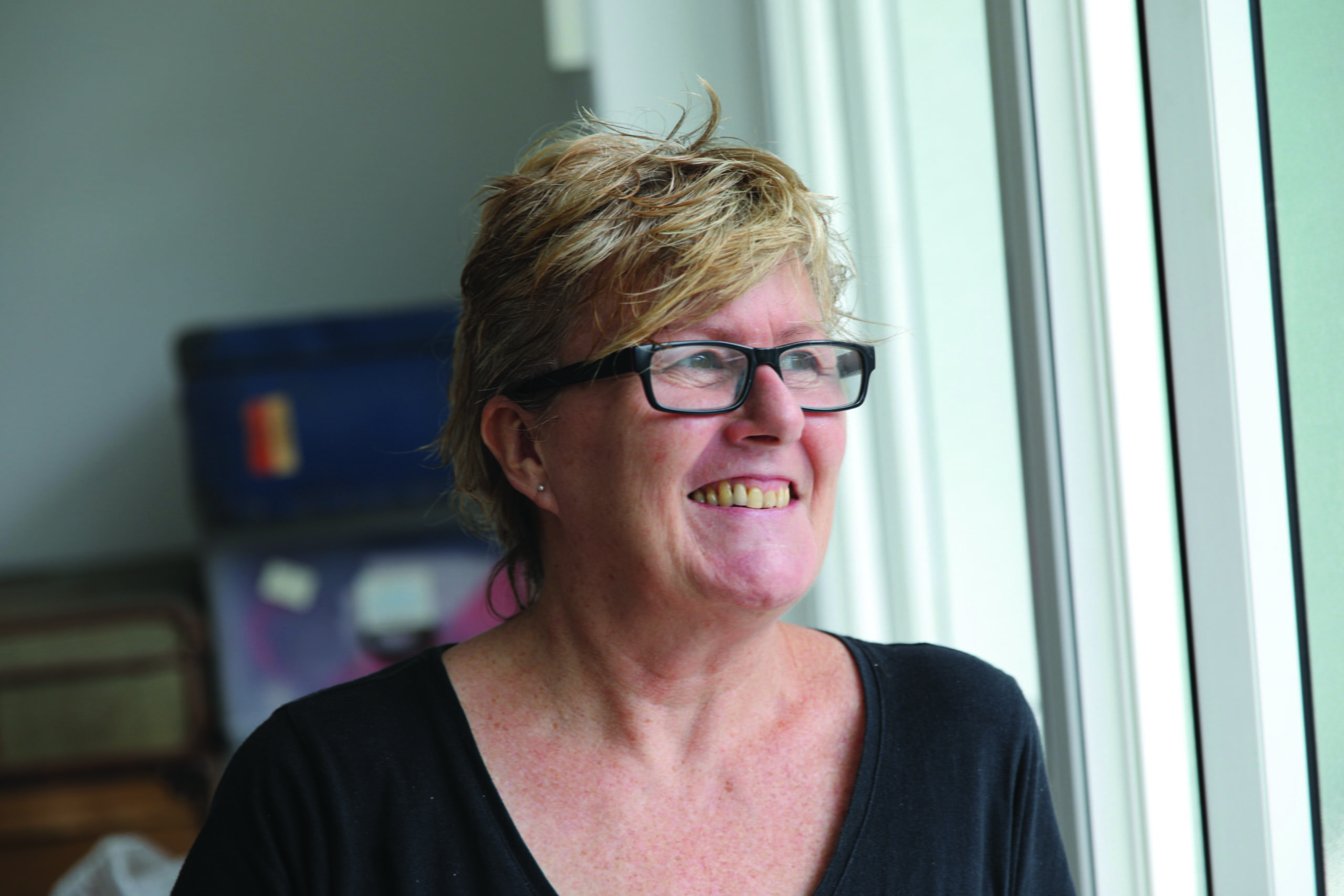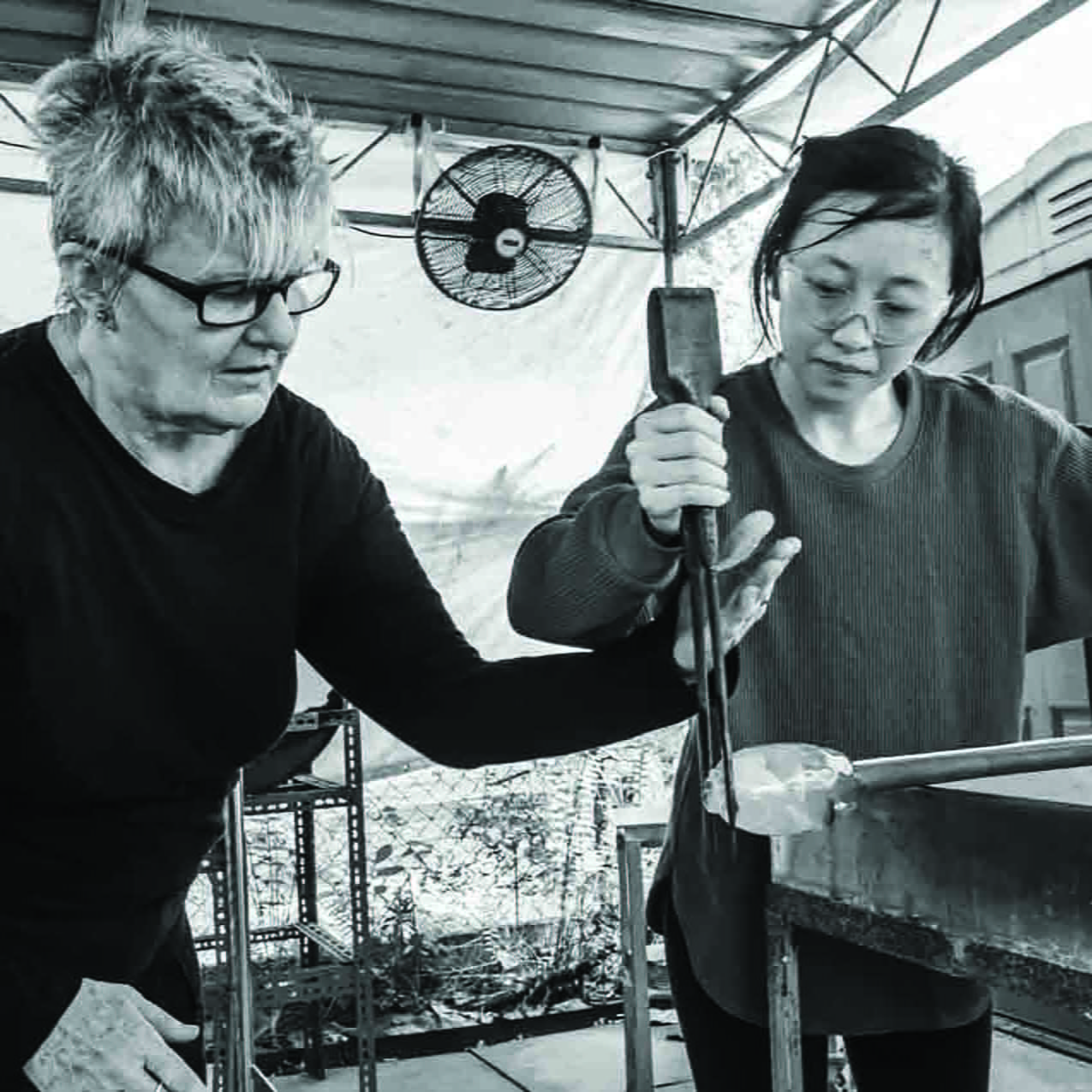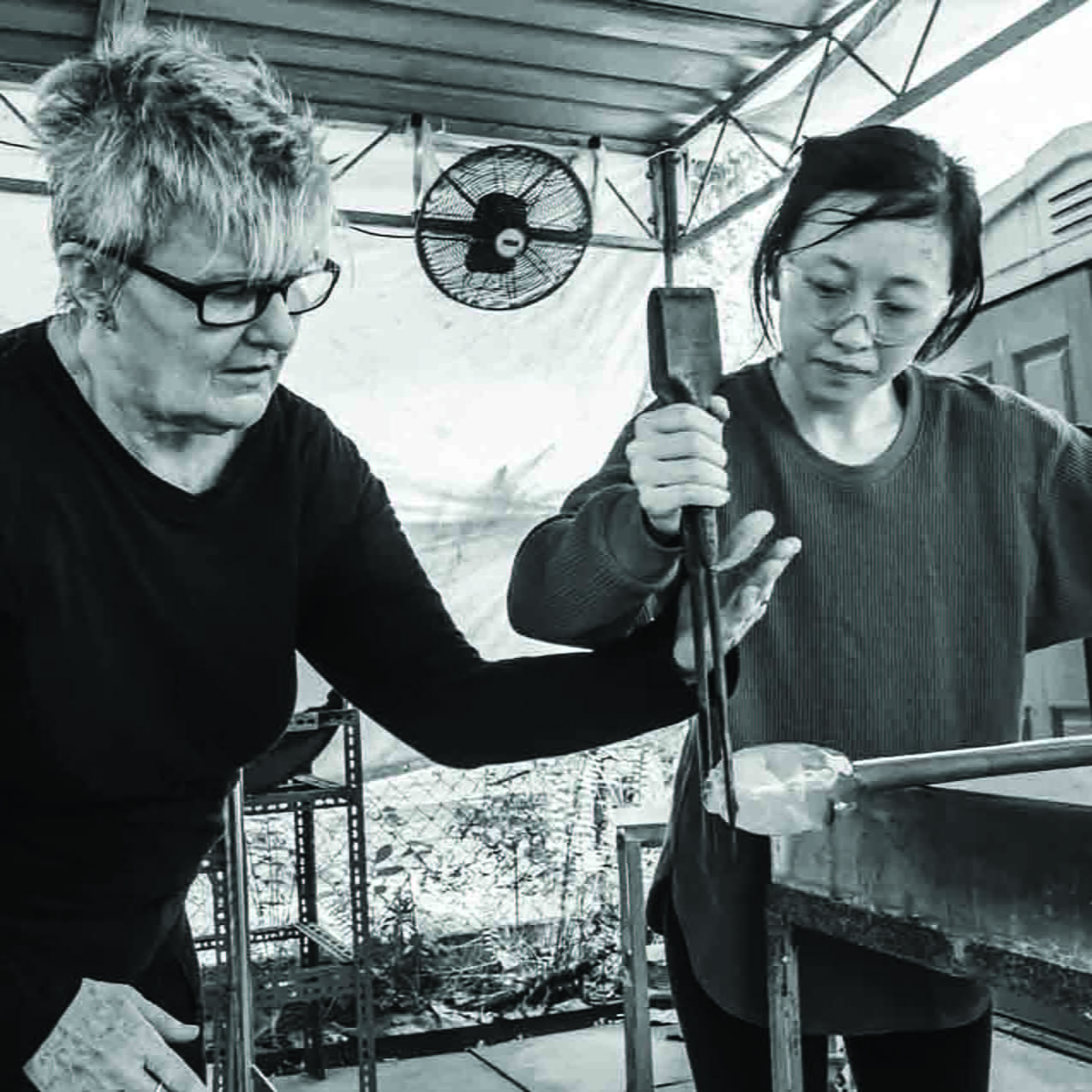 B. Jane Cowie has lived in Singapore since 2003, when she took up a teaching position at Lasalle College of the Arts. She has since started her own company, Art Glass Solutions, creating and installing artworks and architectural installations and is working with recycled glass through Refind. The sustainable studio repurposes Singapore's used bottles with a range of traditional and modern glass making techniques. "I've been glassmaking for over 30 years, blowing glass since the late 1980's and more recently undertaking large art glass installation artistry and project managment," says Jane. "Glass has a beauty and intensity like no other material – symbolic of the fragility and beauty of life."
Where are you from in Australia?
I was born in Wollongong, south of Sydney in NSW. In 2019 it was lovely, and a proud moment, to return to Wollongong and install the Swirling Surround installation in my hometown in a temporary installation at Sculptures@Killalea.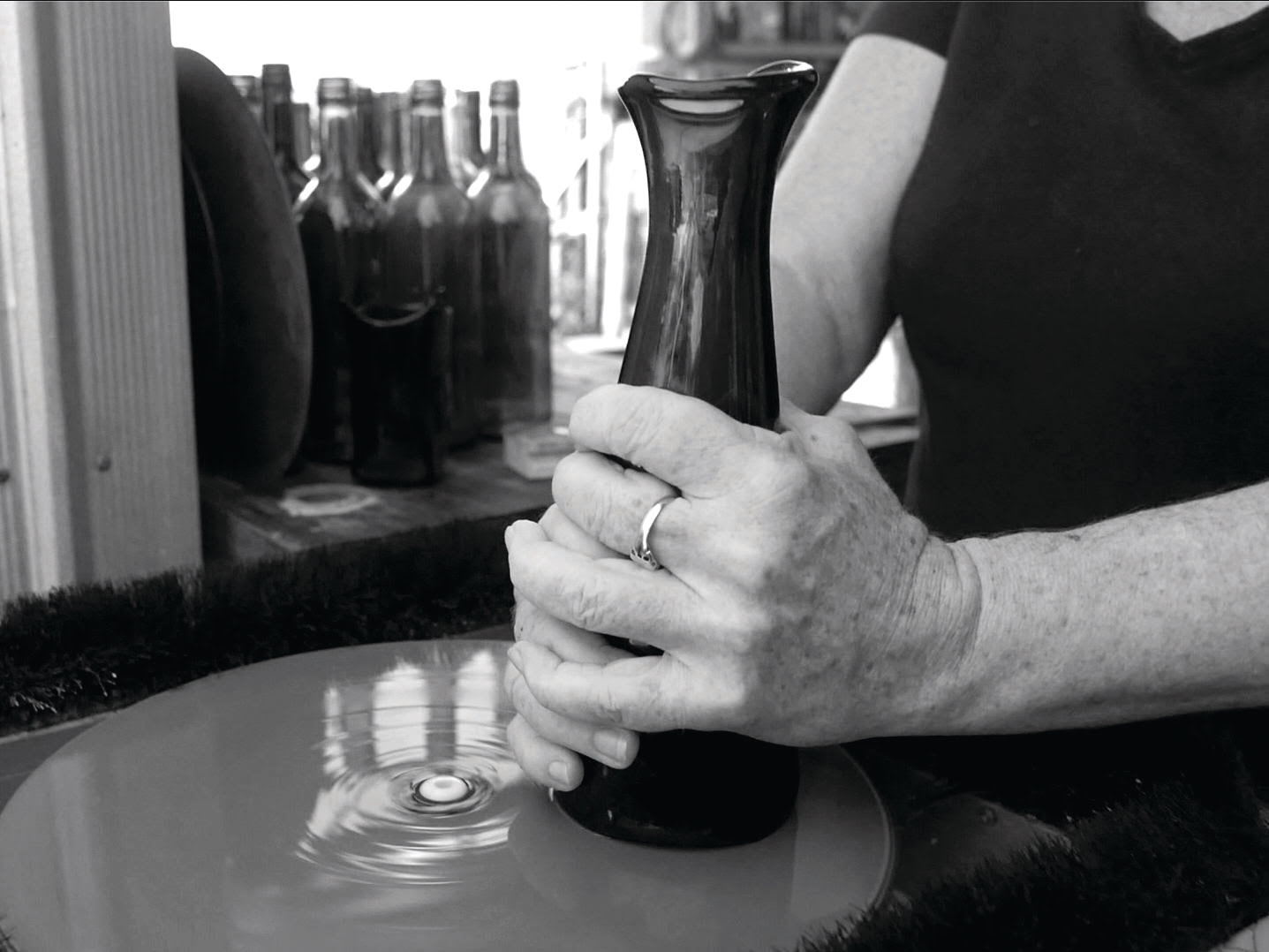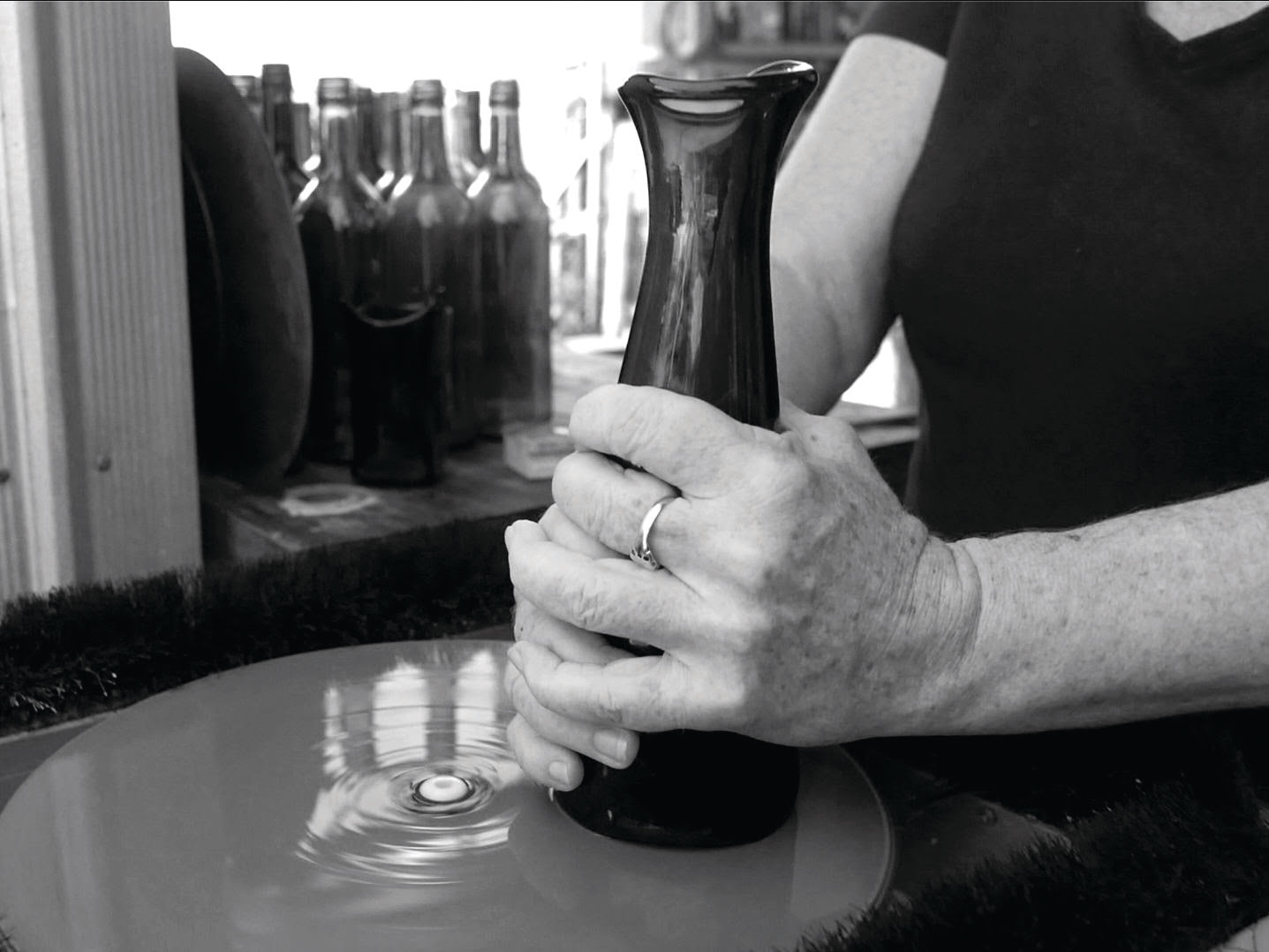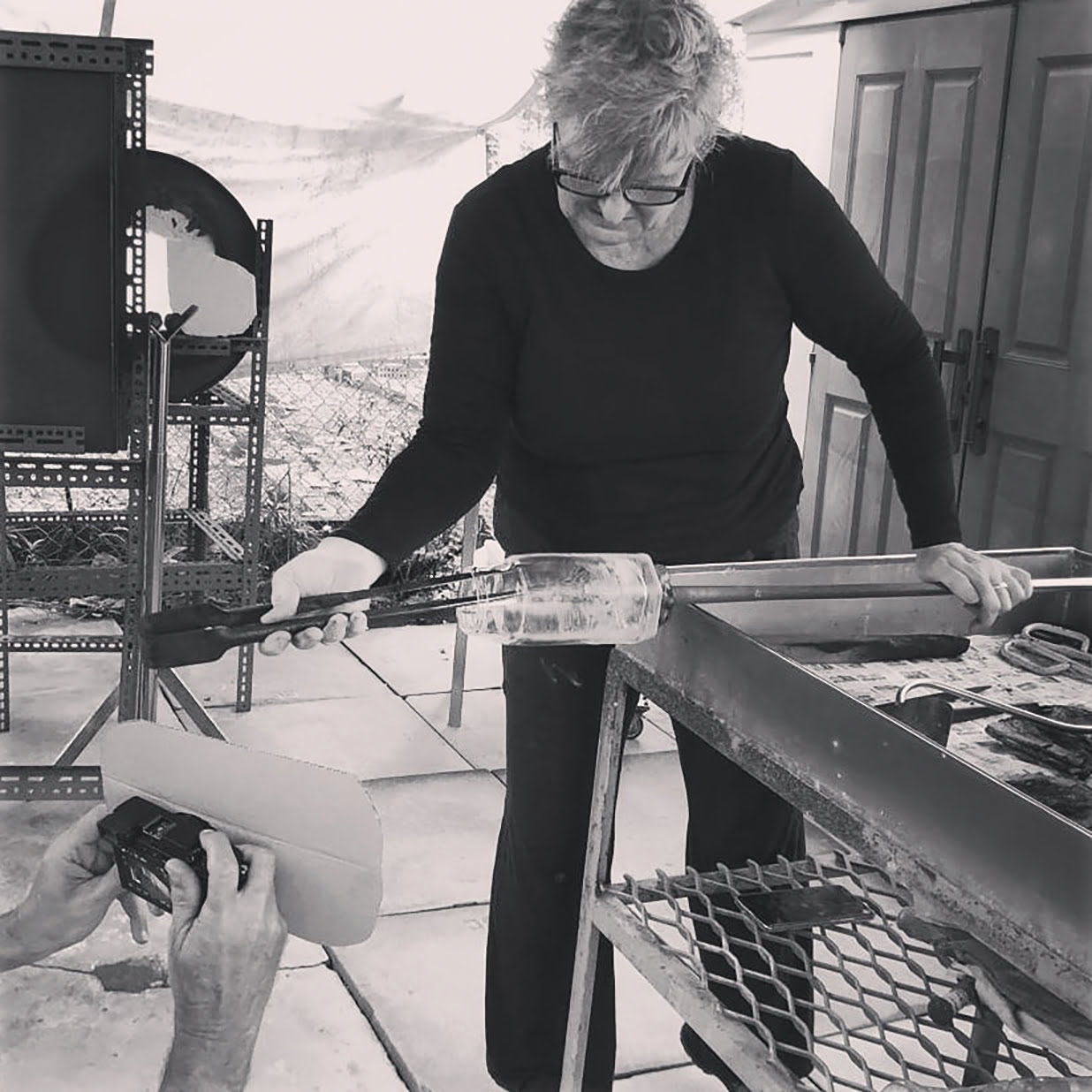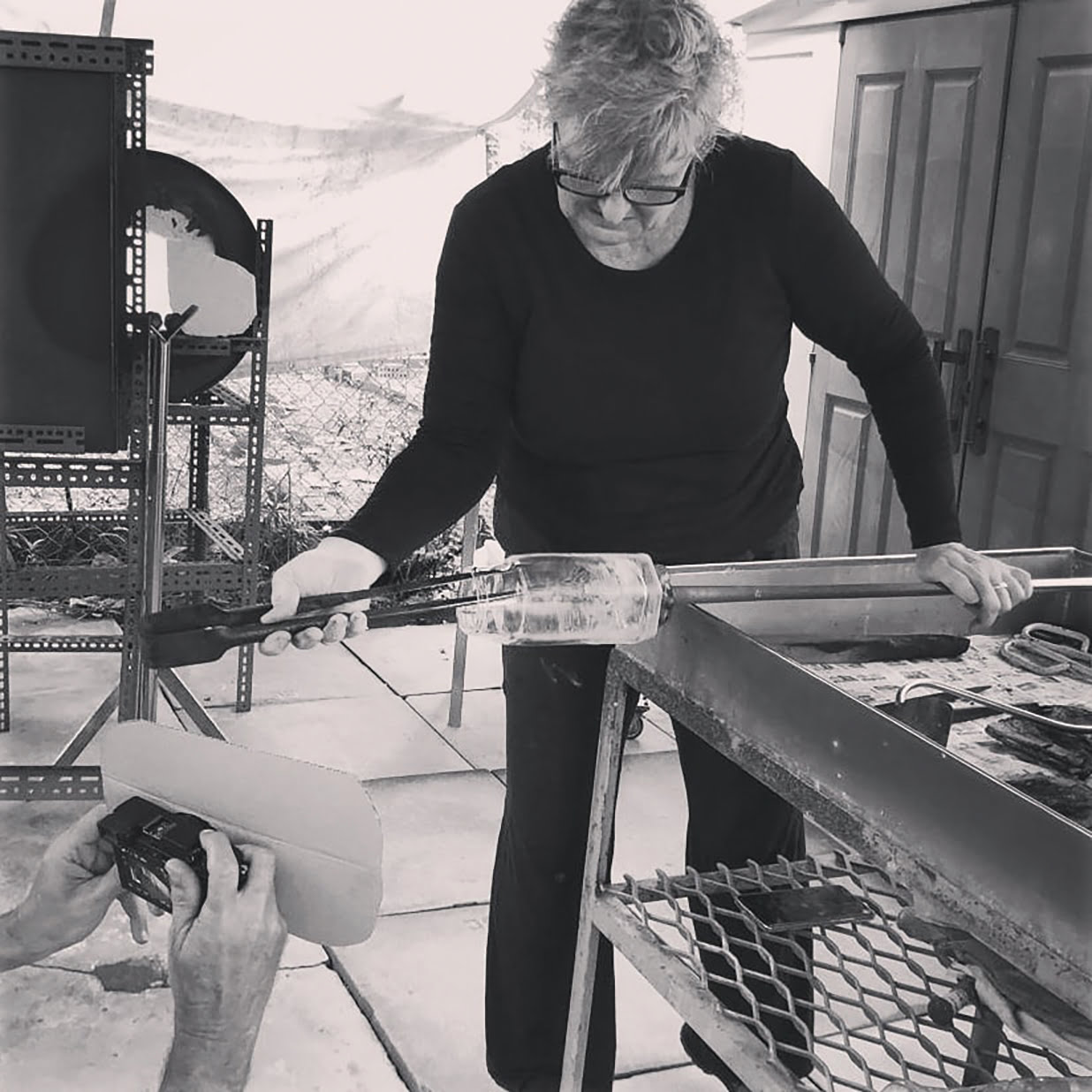 How long have you been working with glass?
I was first introduced to glass at Sydney College of the Arts in the early 1980s. Glass was then a newly introduced art material and new area of creative practice in Australia. I majored in Glass and Sculpture and graduated in 1983. I've since worked all over the world in many different glass related roles.
What glass work have you done in Singapore?
I moved to Singapore in 2003 to take up a teaching position at Lasalle College of the Arts. This didn't last long as the institution was undergoing a restructuring, resulting in the closure of many of the Applied Arts Departments – including Glass.
I was then offered a position as an artist in a local art glass supply company. It was my job to build and operate a hot glass facility with a small team, to make blown glass pieces and design art glass installations. I worked there for four years. This opportunity opened another new and exciting career direction for me – creating large, multi-component artwork installations for architectural spaces. I ventured out of employment and started Art Glass Solutions in 2008, with a focus on large scale architectural installations. Predominately I work with developers, architects, interior designers and private clients to bring artworks of inspiration and beauty into public spaces.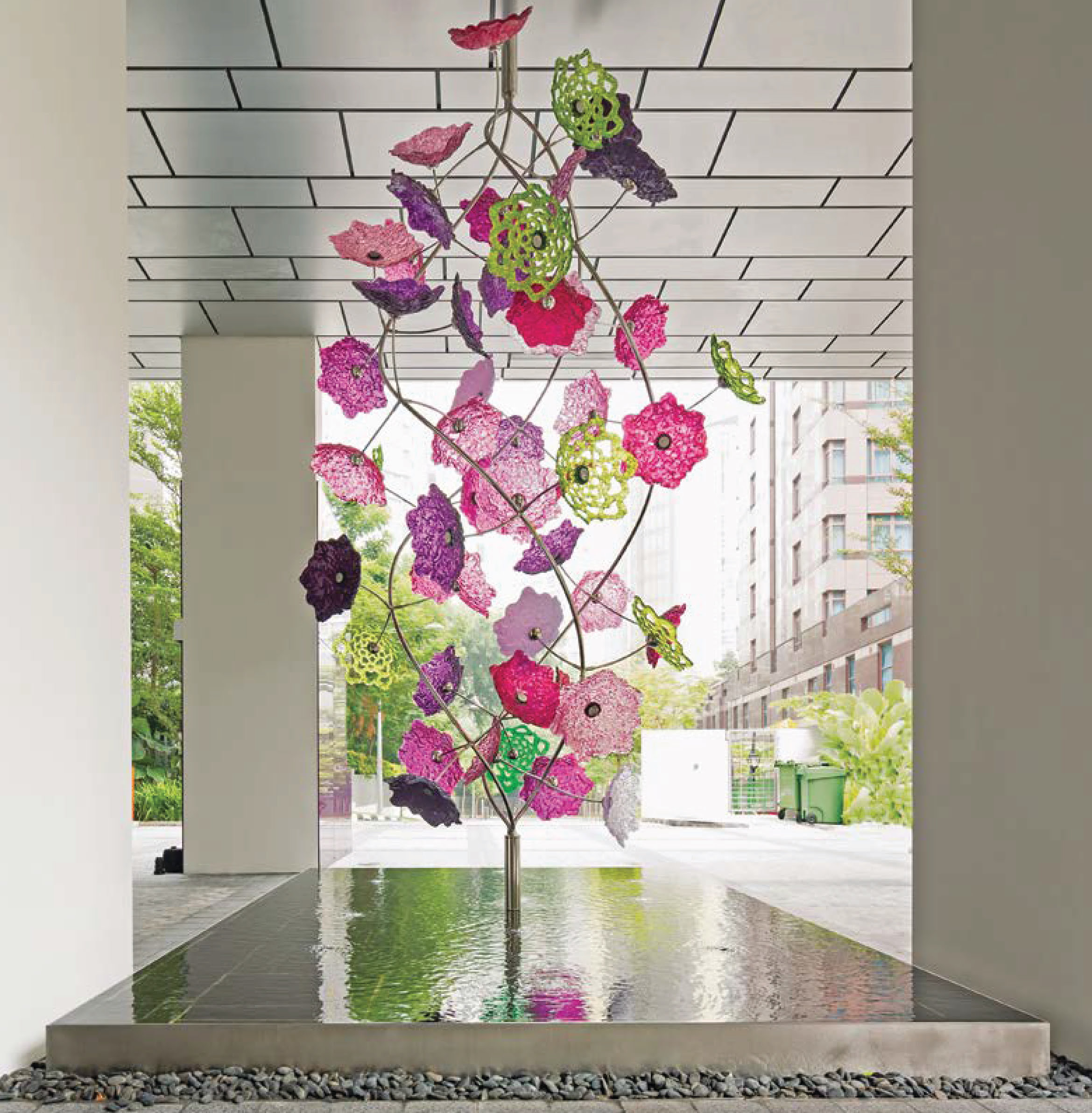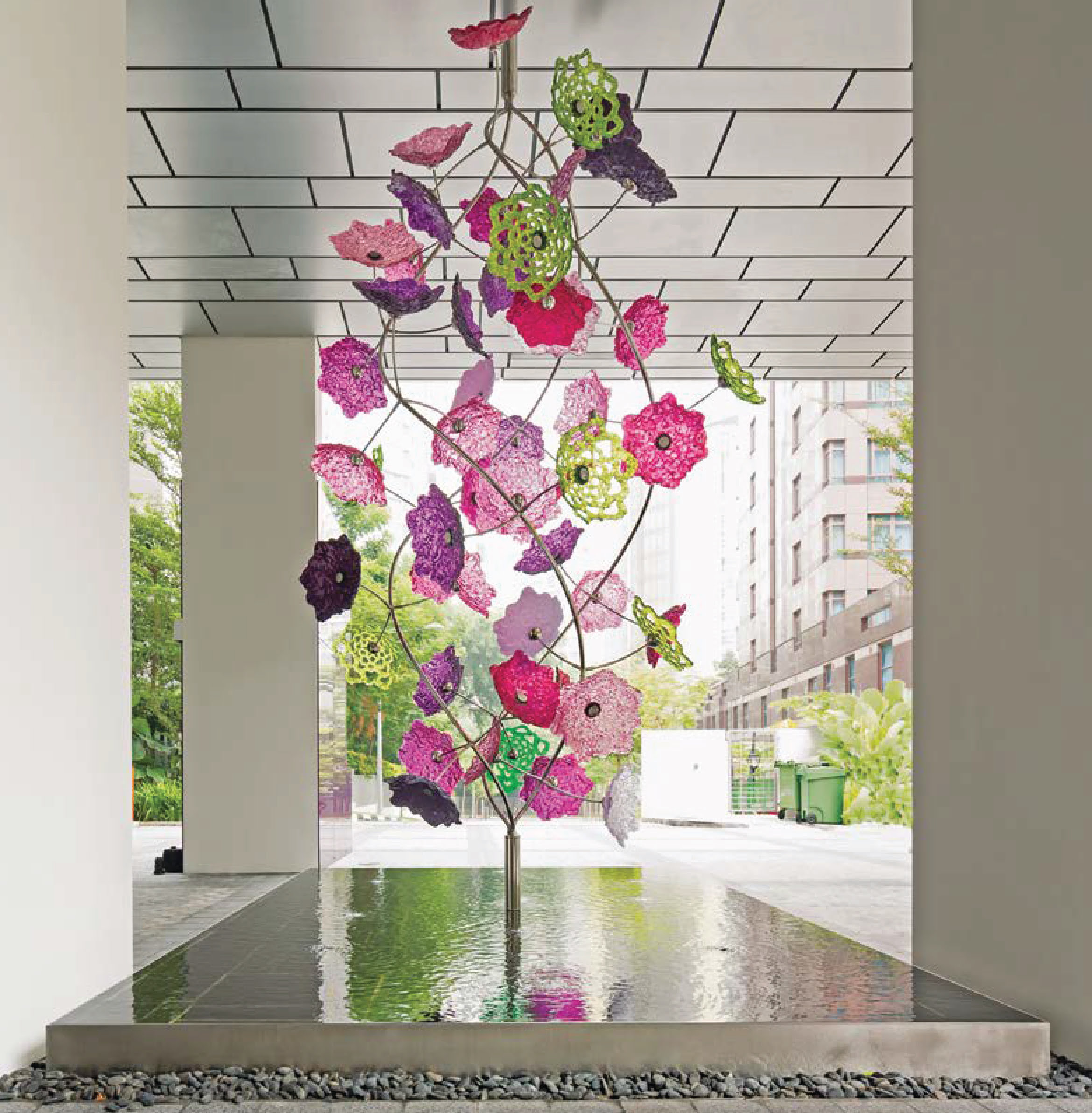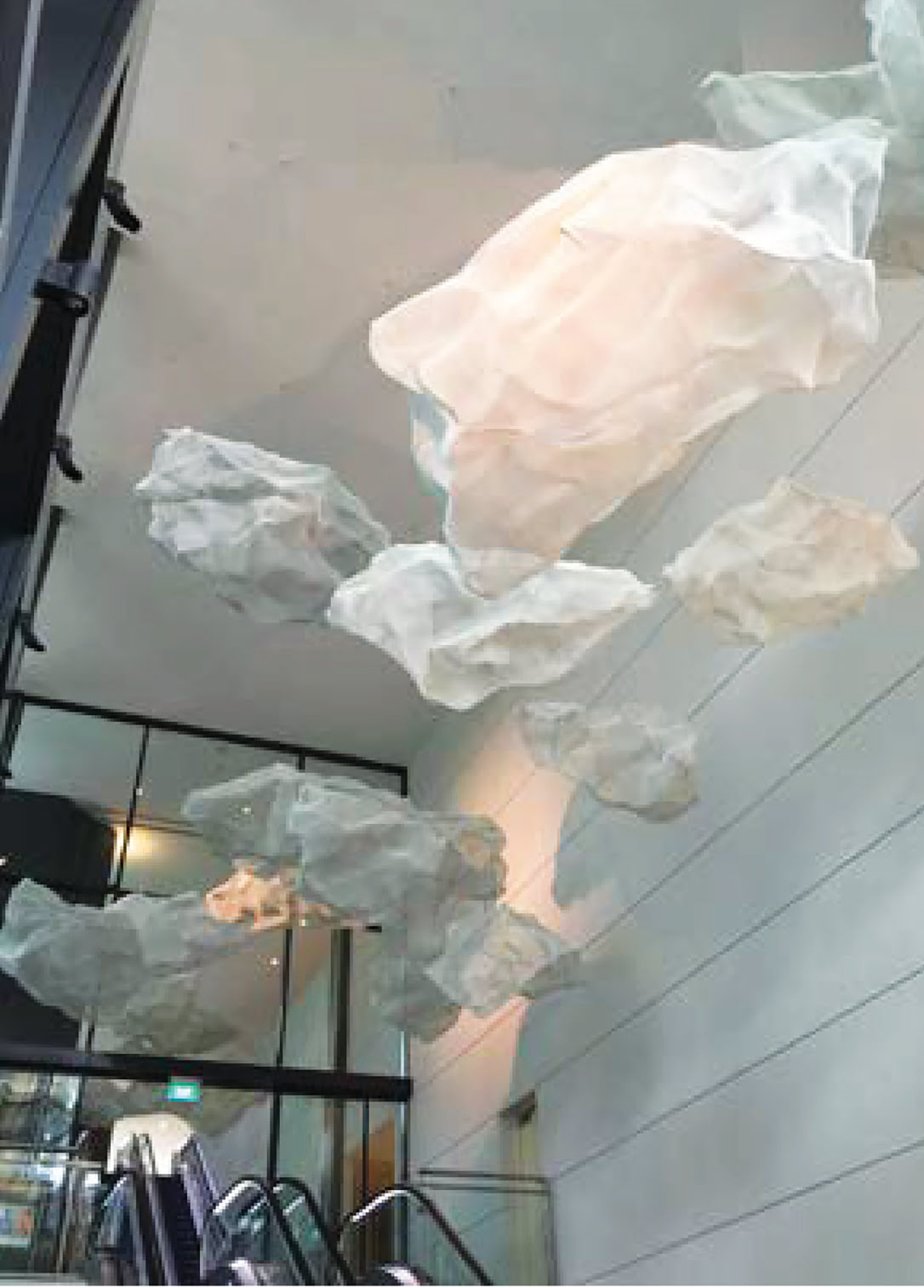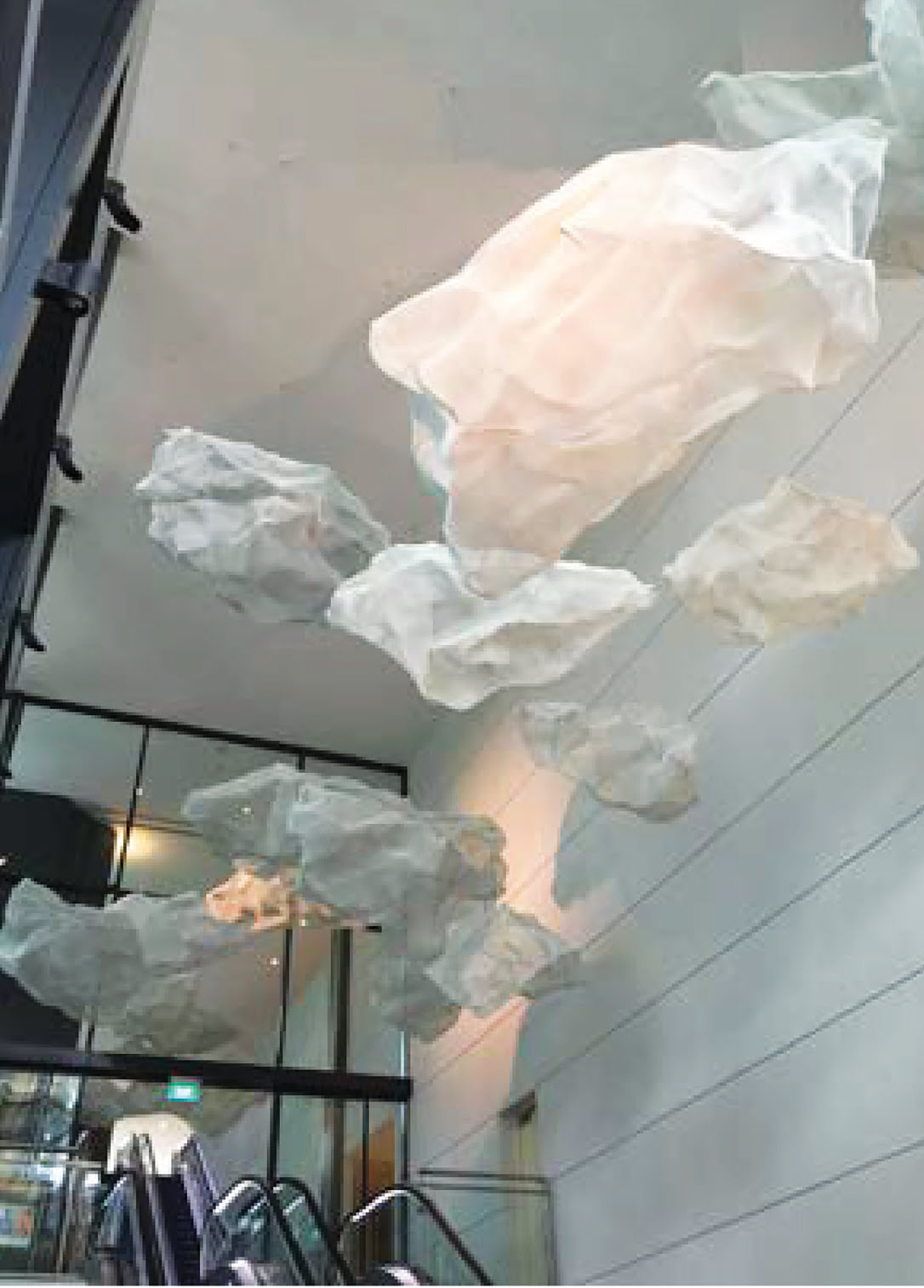 What are your career highlights so far?
17 years in Singapore has flown by so quickly. Some recent highlights have been working on large-scale projects, such as the Complex Simplicity at the Ocean Financial Centre. It's a large outdoor installation, 24 metres by 4.5 metres. This project took four years, completed alongside numerous other projects. I was also traveling and working in China regularly to produce the many different components required in the artworks.
Being an art glass installation artist, predominantly working within the construction industry in Singapore, has been an exciting time. I've had the opportunity to work with many different people from different countries and cultures. I really enjoy meeting new people and learning about their culture.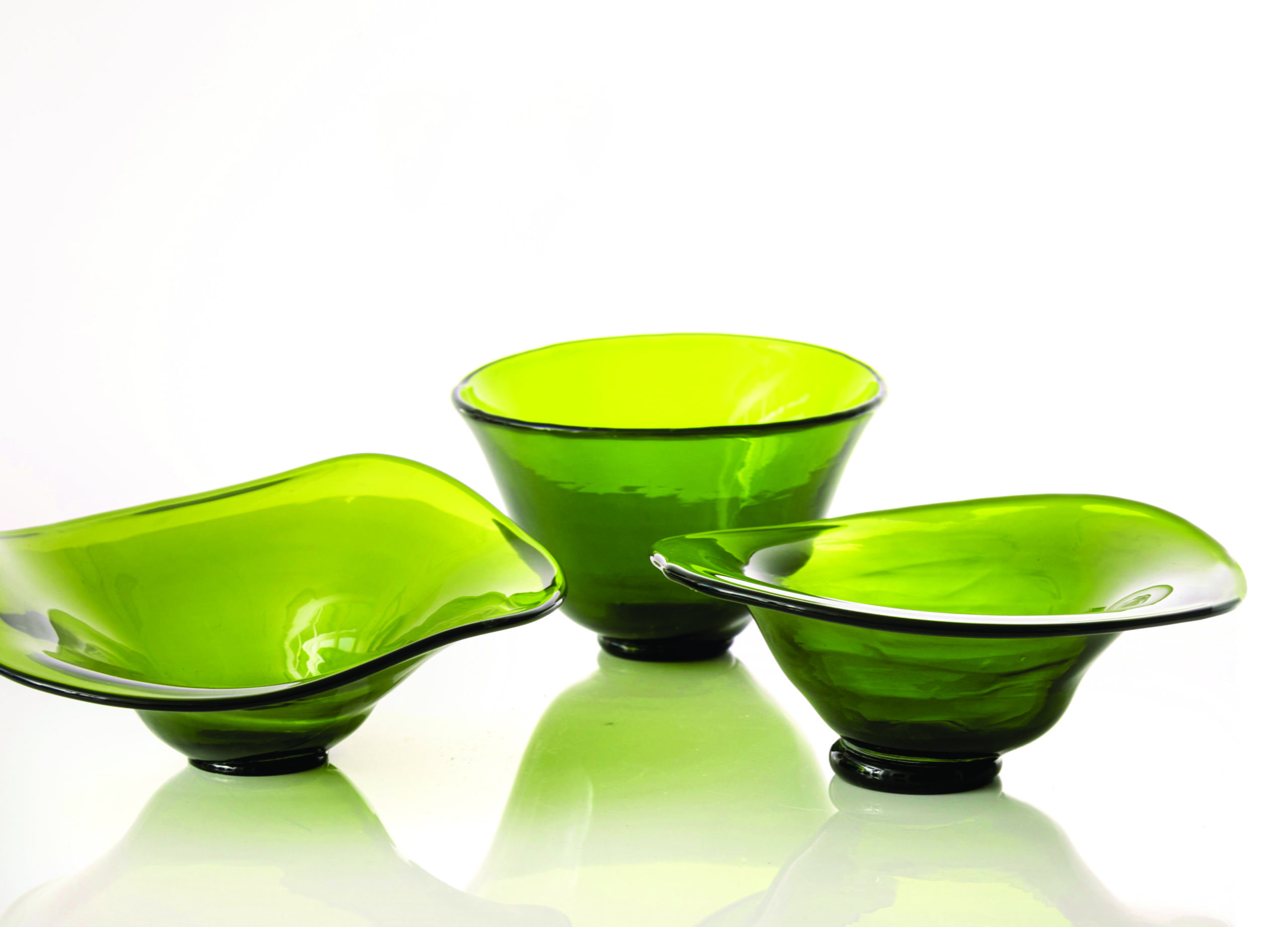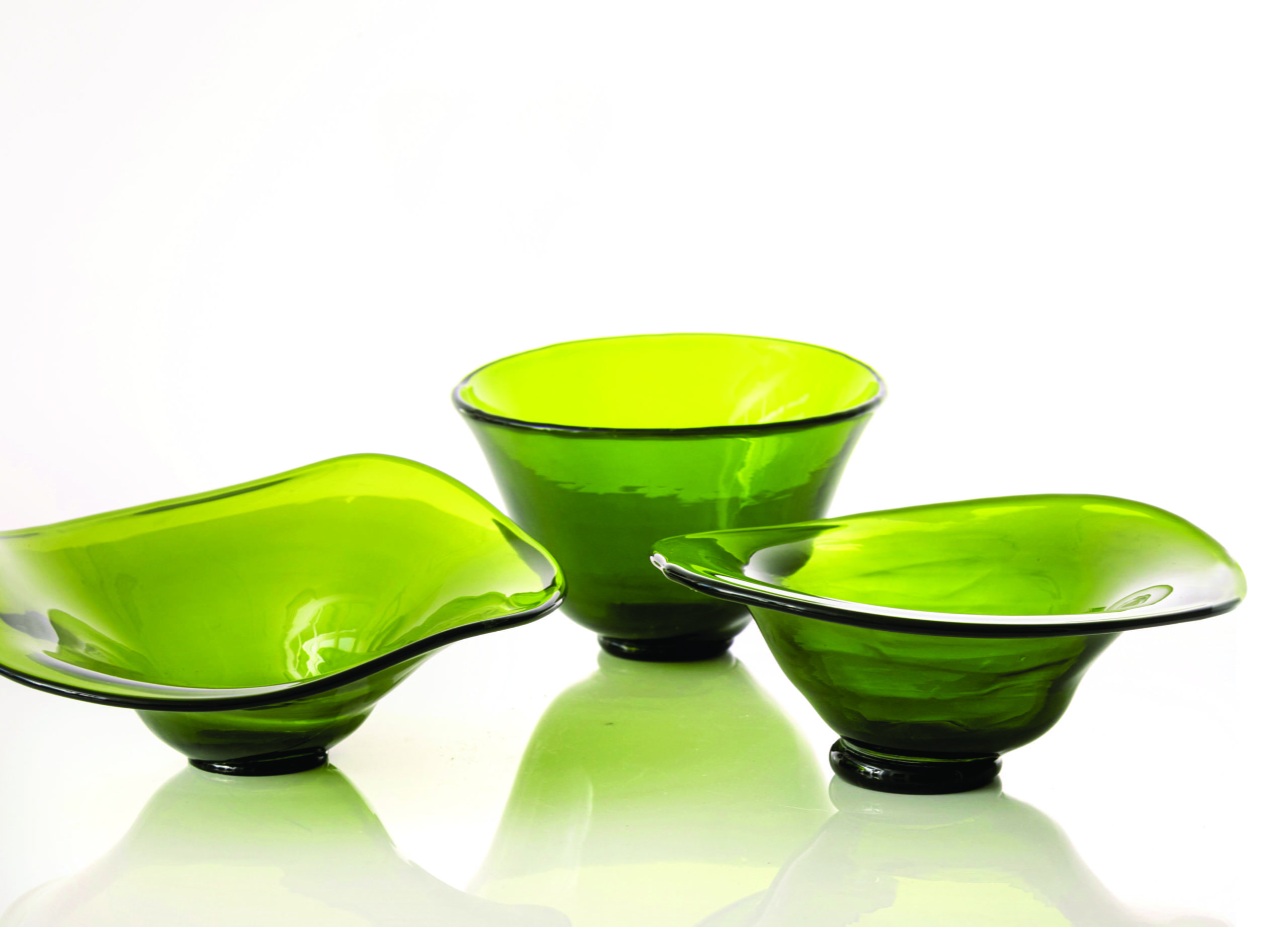 What is Refind and how did you conceive the idea?
The last few years have been slow for the construction industry in Singapore, so with time on my hands, it was my neighbours who encouraged me to work with recycled glass. As enthusiastic consumers of wine, they gave me their bottles and jars to create artworks. I've since focused on researching and developing new ways to work with packaging, machine-made glass.
Through this initial process of investigation, I decided it was time Singapore had a glass recycling and education program, so I engaged a branding consultant to help formulate the right look and brand to allow my new small company of one (me) to grow into a larger recycling and sustainability asset. I'm confident this concept and company will develop into a serious and large-scale operation that re-purposes and re-uses glass packaging containers imported into Singapore.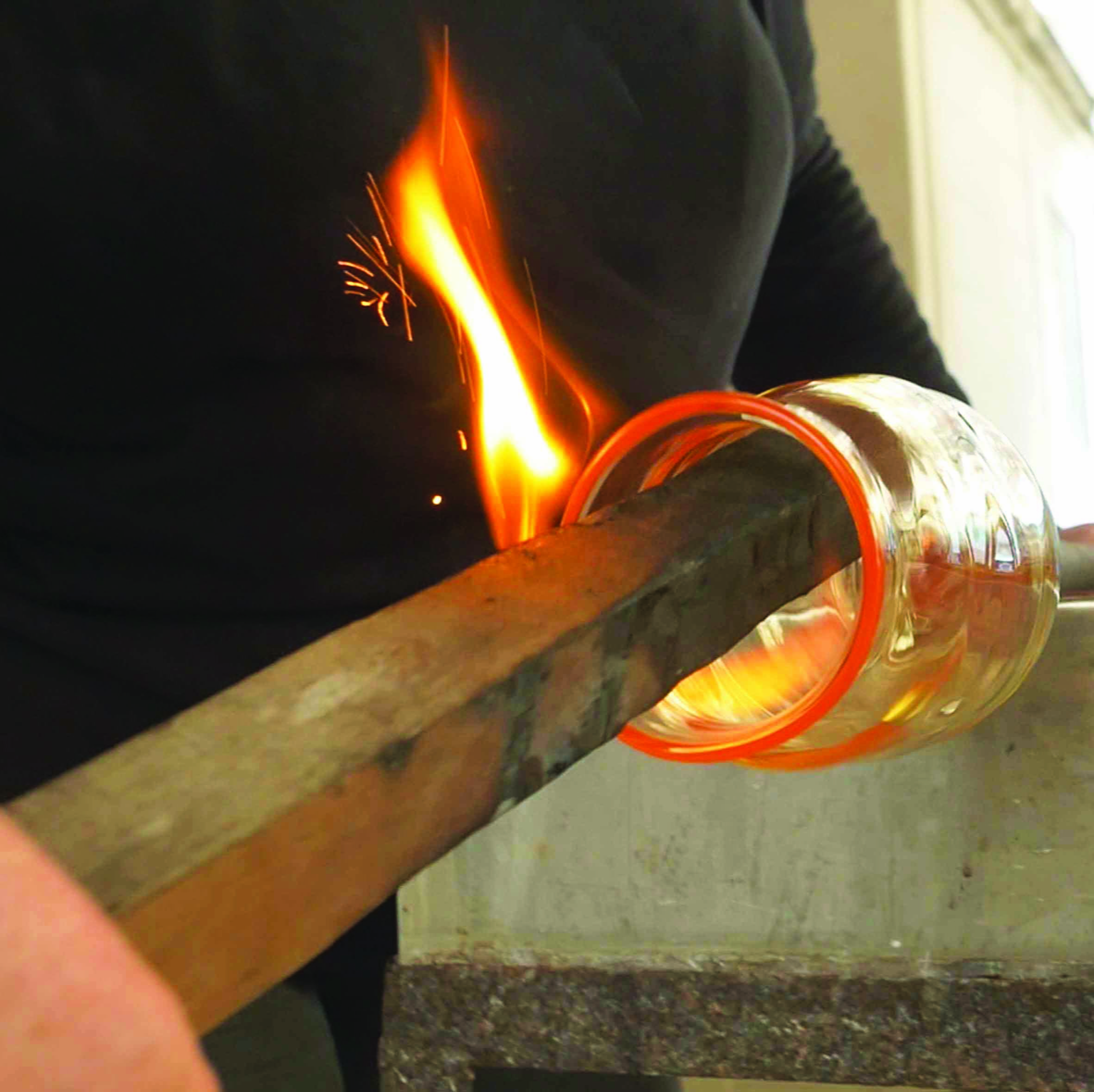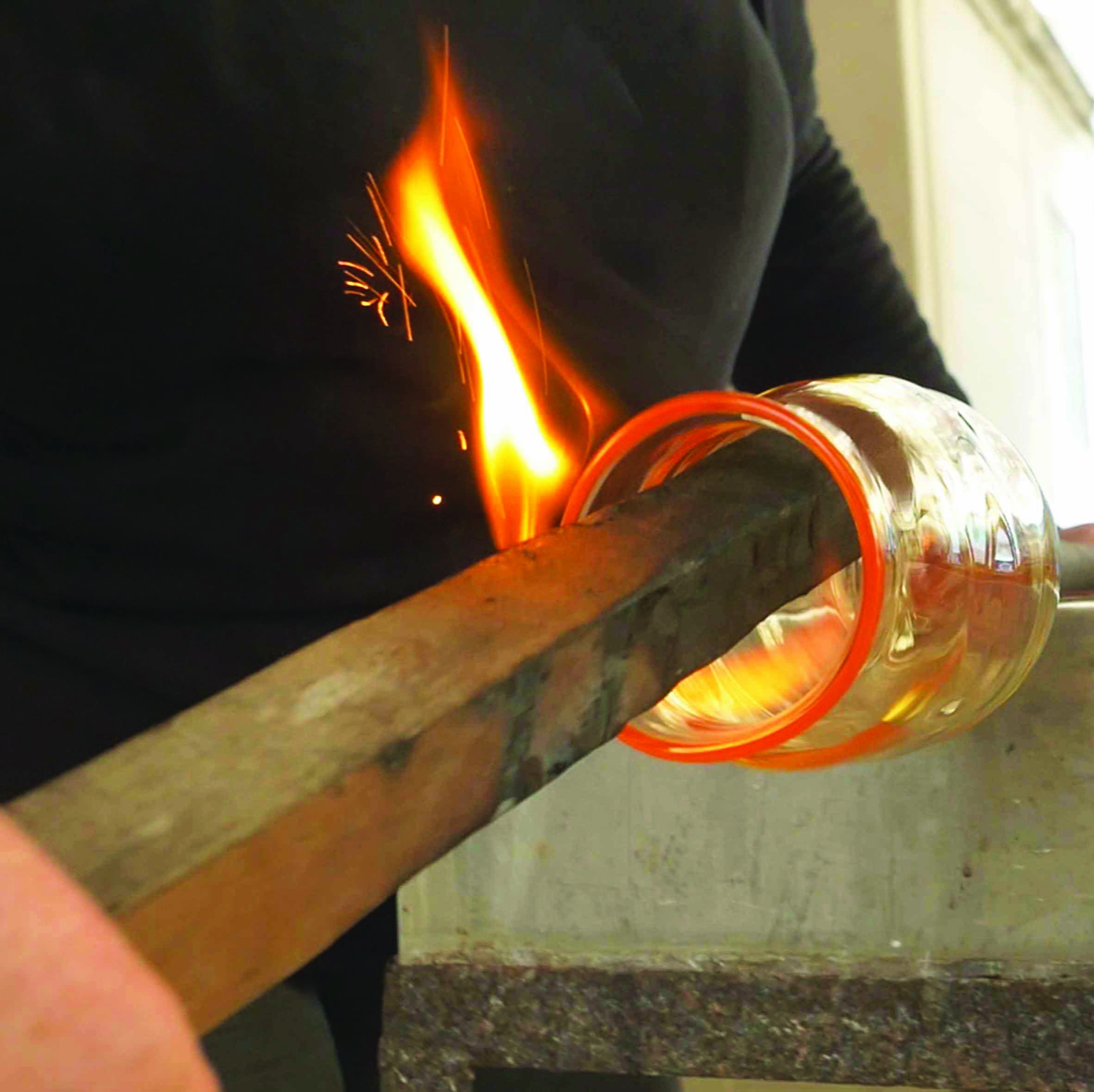 How has your work changed during this year?
During the circuit breaker and within the confines of my conveniently adjacent home studio, I undertook a 30-day challenge to work with a different type of bottle glass each day. I wanted to explore and experiment with this glass, with the kiln and hot glass making processes – to see what could be achieved.
What is the sustainability mission of Refind?
Refind's mission is to become Singapore's number one art glass recycling studio. The vision is to re-purpose and re-use Singapore's used bottles with a range of traditional and modern glass making techniques to create artworks, installations and objects of re-found value.
Education will be a strong focus of the company; we will offer our knowledge and experience in innovative workshops and events, while sharing our love of glass and glassmaking processes. We hope to transfer our knowledge about how glass contains a constant potential to be reinvented and remade.Refind's focus is to develop new ways to stop, or at least slow down, the production of glassware that is 'one use only'.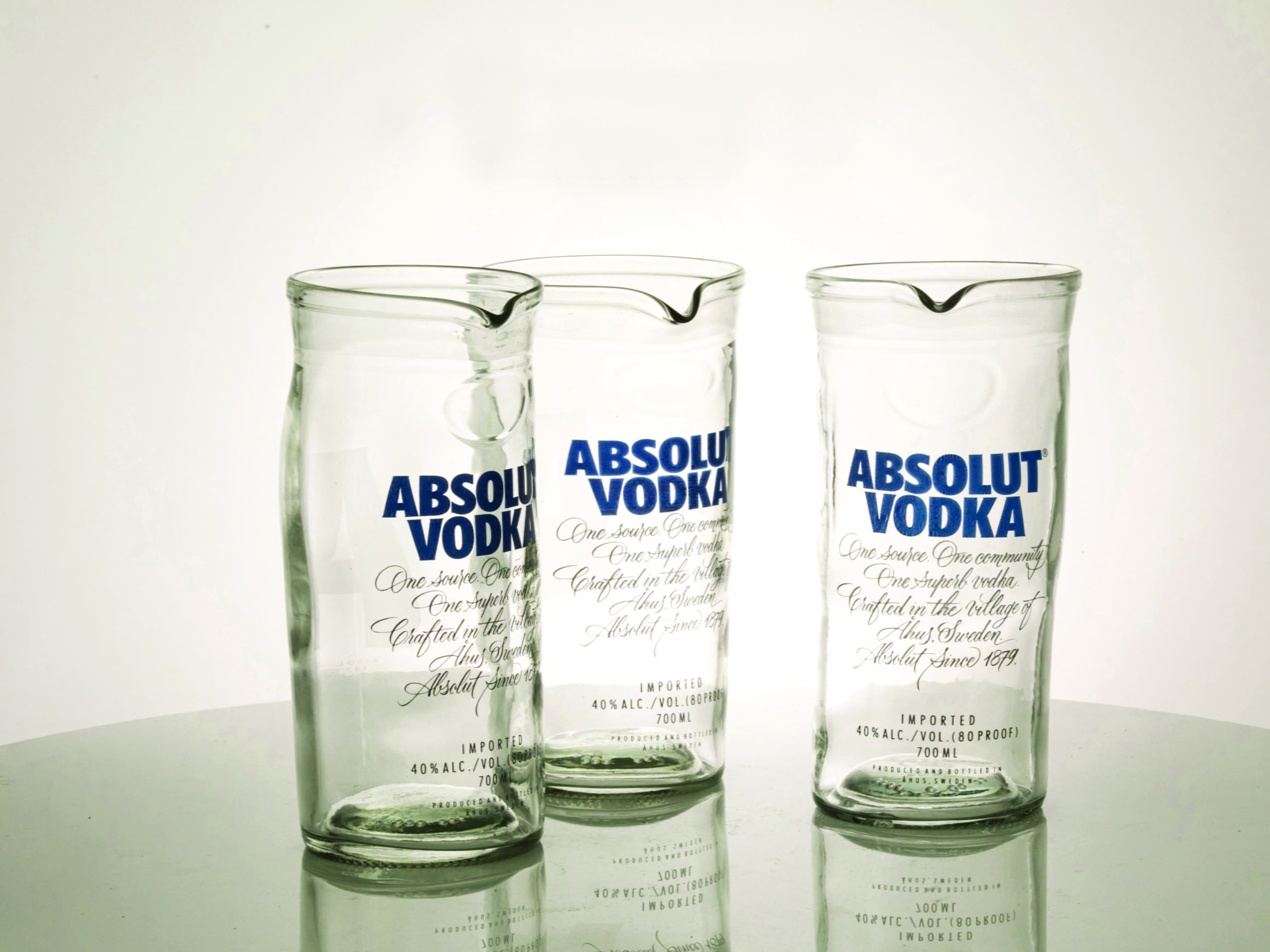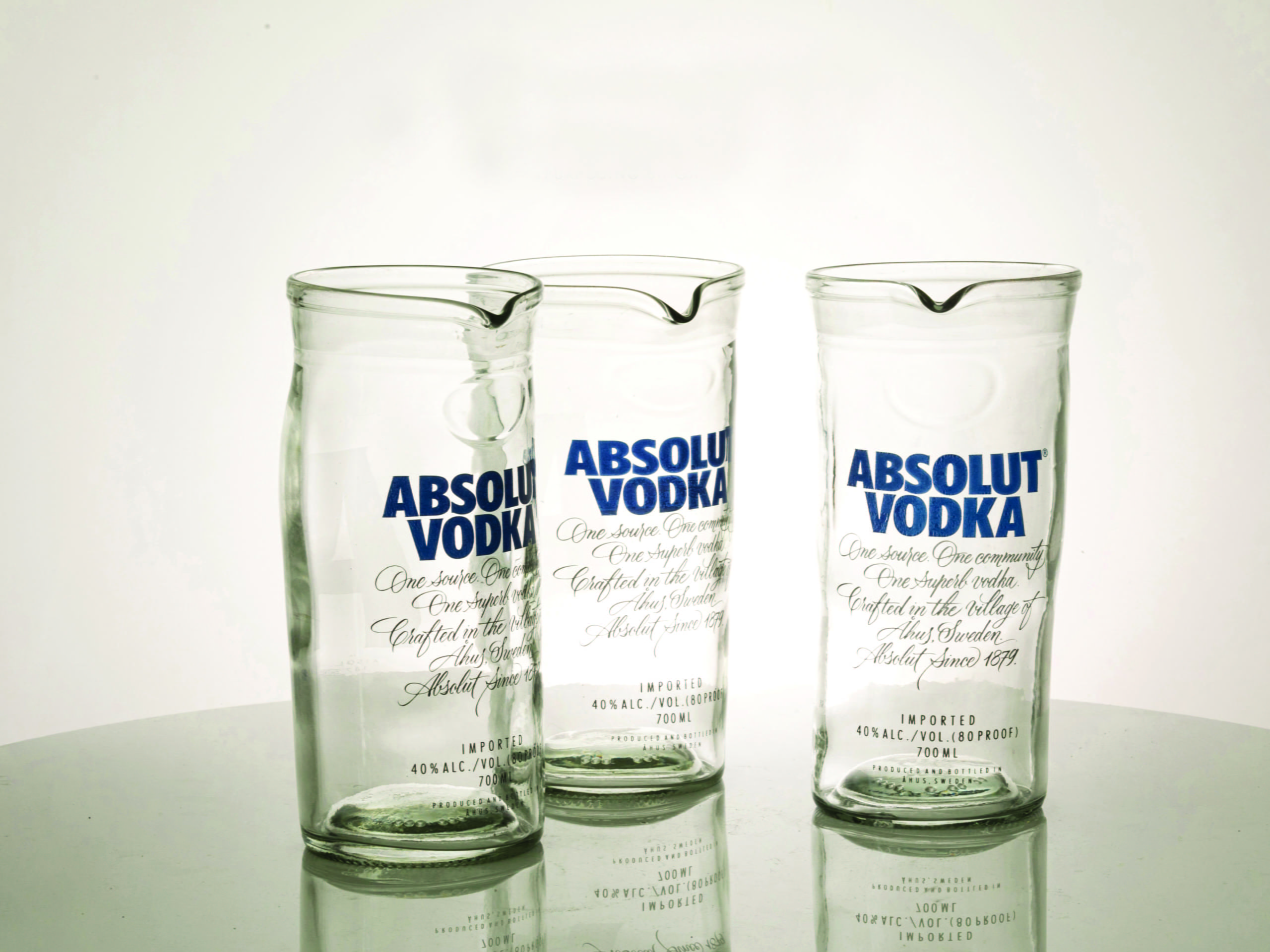 How is Refind being received in the community?
Already I have a following of like-minded people keen to participate in our recycling efforts; a community of people collecting, cleaning, de-labelling and delivering their bottles to the studio to be recycled. We are creating sustainable solutions and hope to go some way to address the huge amount of glass packaging waste that is imported into Singapore – to innovate, re-purpose and re-use glass in a cost-effective manner.
How can people donate their glass to you?
We still take limited amounts of glass bottles and jars to undertake the research and development required to make trendy and interesting products. Currently, I am particularly interested in receiving Bombay Sapphire blue bottles, cold brew coffee bottles and champagne bottles.
How can people do a class and what do you offer?
Refind encourages people interested in glassmaking to attend one of our various workshops – listed on our website at refind.sg to learn more about what we are doing and experience the magic of glassmaking for themselves. Hopefully, we will excite and inspire more Singaporeans and expats to take up glassmaking with recycled glass as a viable small business, supplying others with their recycled products.
Do you also sell products?
We have a range of recycled glass products available at the studio. We're also looking to develop working relationships with a variety of retail outlets interested in stocking our products for retail and online sale. Contact us at 98274760 or bjanecowie@refind.sg.
What are you excited about for 2021 and beyond?
With over 30 years of glassmaking experience, I am excited to continue my journey – researching, developing and innovating with glass. Now with a new focus on sustainability, I look forward to working closely with local businesses and Singaporeans and creating bespoke solutions, recycled and reused glass capabilities.