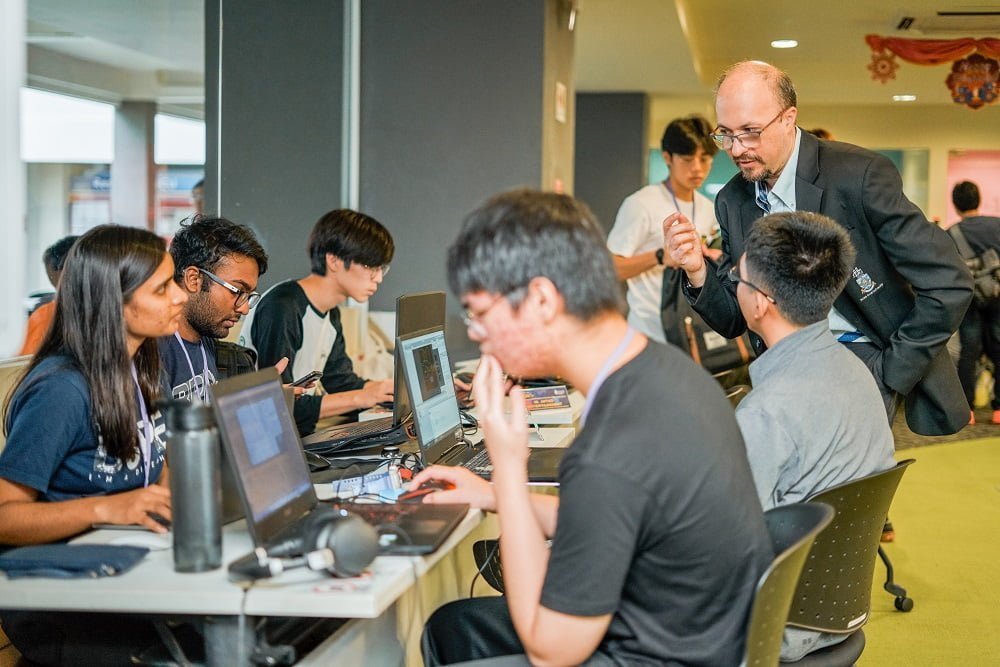 With the world in the grip of a pandemic, video games present a captivating form of escape – whether it is building a life on an island paradise or puzzling out a mystery with friends online, or more. But beyond the obvious joy of connecting with something interactive and exciting, there's something deeper to video games that the Singapore campus of James Cook University (JCU) recognises. "Game development merges technology and design in a unique mix that makes both teaching and learning a truly rewarding experience," says Dr Roberto Dillon – Academic Head of Science and Technology, and Associate Professor of Information Technology at JCU.
It comes as no surprise, then, that for creative minds who are interested in crafting amazing video game worlds for us to escape to, JCU offers game design programs such as the Bachelor of Information Technology and the Master of Information Technology (Majoring in Interactive Technologies and Games Design).
The Bachelor of Information Technology provides a solid foundation for knowledge and skills essential for professional IT careers, along with subjects in interactive visualisation, games, design thinking, programming and more.
Meanwhile, the Interactive Technologies and Game Design major dives deeper into front and back end integration of interactive technology design, with the technological and software engineering skills applicable to games design execution.
What's more, the Singapore campus is home to Singapore's only video game museum. Visitors to the museum can learn about gaming's vast history through informative posters and hands on opportunities with well-known retro consoles such as the original Xbox and the Super Nintendo Entertainment System (SNES), to more obscure ones like the Vectrex and the Magnavox Odyssey, along with their accompanying games and related paraphernalia.
In previous years, the Singapore campus would also host an annual Retro Inspired event, which provides participants with the opportunity to have hands on experience in developing a video game within the time limit of 24 hours. This allows them to forge a more profound understanding of the challenges in game development, like limited resources and a tight schedule, which is particularly useful for those who study the subject. While the pandemic has had an impact on extra-curriculum activities this year, JCU hopes to make up for it in the near future.
After all, gaming and games development are not just fantastical getaways, but they are also ways for us to show our sense of innovation and creativity.