ANZA Cycling members continue to clock up kays all over the island, with carefully organised Max8 groups rolling out most days of the week. They cover the regular routes; Mandai/Kranji, Changi/Bartley, Seletar or West Coast Loops to Sentosa Repeats and the Chix's Chicken Run.
Groups are organised through our Facebook page, where members have a chance to advertise and sign up to groups that start and finish in unique locations, to ensure compliance with safe-distancing requirements.
With the enormous uptake of cycling in 2020, ANZA Cycling has been inundated with enquiries from new joiners! For anyone who was lucky enough to get their hands on a bike during the CB and beyond, the next obvious step was to look at joining an organised group. ANZA Cycling's Committee Members and Ride Captains have been scrambling to deal with newcomers, who are required to join an Induction Ride before being granted access to the wider membership and associated rides. We're happy to report that by organising a record number of Induction Rides, over different days and weekends, in addition to the typical first Saturday of each month, we've been able to whittle down the backlog of newcomers.
For anyone still keen to attend an Induction Ride, these are organised through a google sign-up sheet via our Facebook group. For more information, please contact membership@anzacycling.com
Off-Road Intros
Chris Rawlings, our intrepid Off-Road Director has been luring people to the 'dark side' by organising a series of mountain bike (MTB) and Cyclo-cross (CX) introduction rides. Under the auspices of 'exploring what lies beyond the tarmac and smooth roads', and promises of 'discovering Singapore's natural wonders', Chris, and some of the more experienced off-road club members, have been busy shepherding groups through the jungles of Bukit Timah and Chestnut, and the trails of Pulau Ubin.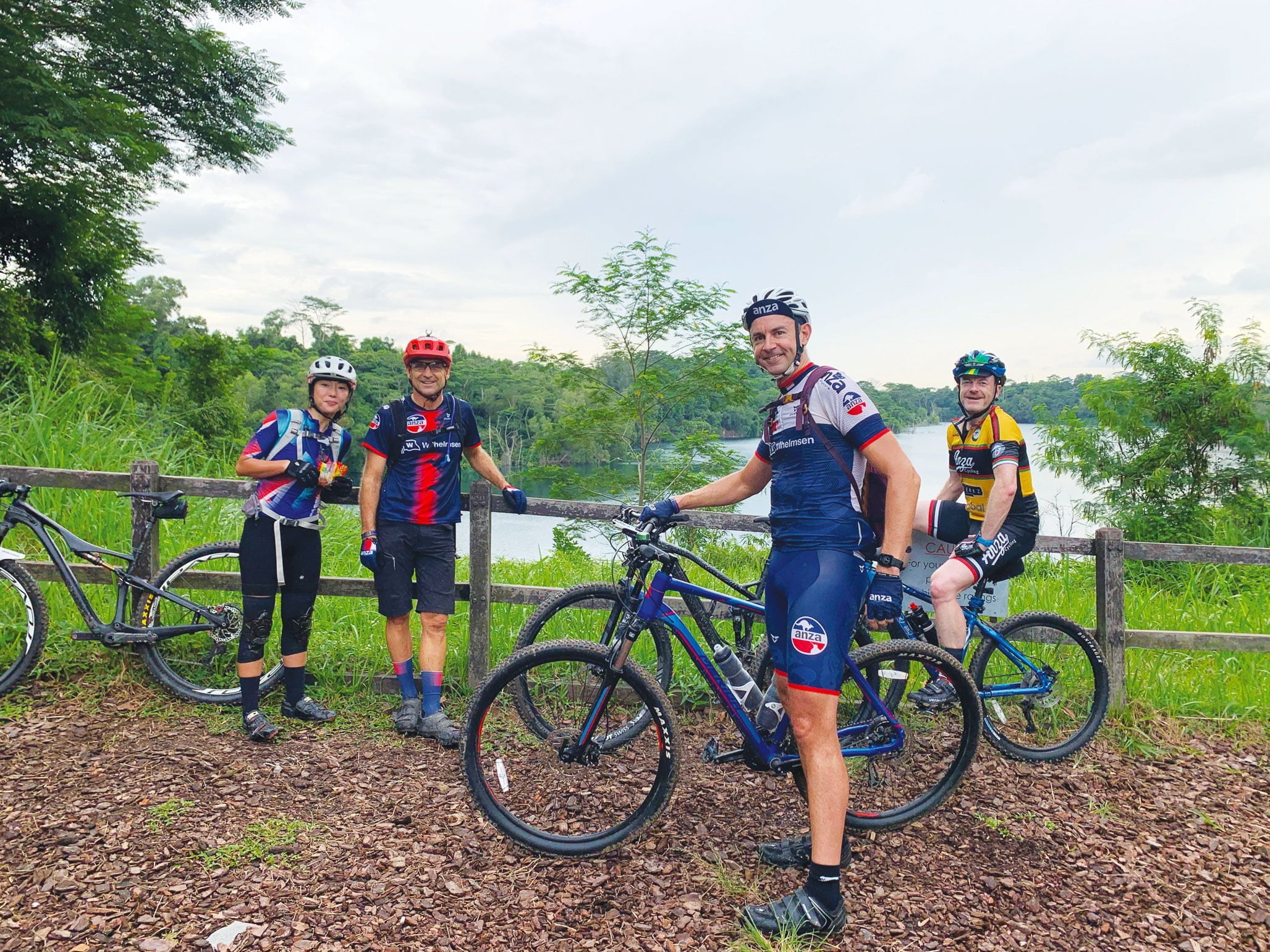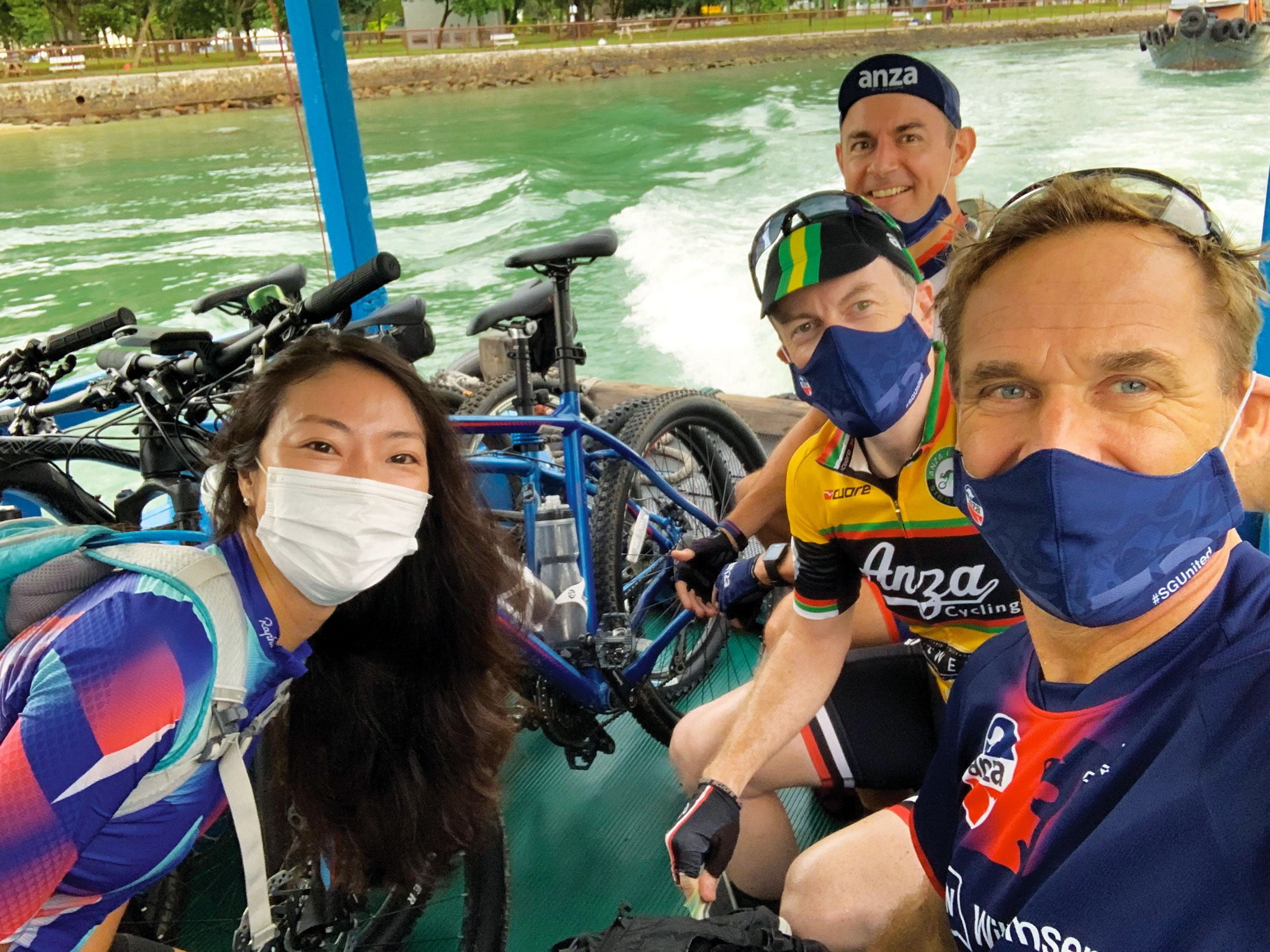 The aim of these rides is to introduce less experienced off-road riders to the trails in a safe and fun environment. Two leaders take three new riders on a ride, based on their experience and ability level, ranging from beginner to intermediate and advanced. The rides last around two hours and finish with coffee and breakfast.
Interested in joining an off-road introduction ride? You'll need a mountain or gravel bike in good working condition, a spare tube, hydration, and a sense of adventure. The sign-up sheets are posted on our Facebook page via Google doc. A huge thank you to our ride leaders; Chris Rawlings, Jorgan Nailer, Dave Nichols, Grant Richie, Steve Bijok, Philippe Mouret, Pete Williamson, Mark Jurisic and Will Price!
What the riders said:
"Thank you so much guys for the ride. Such a brilliant day out!! Huge fun!"
– Yuri Arikawa
"Fantastic intro to ANZA off-road. Thoroughly enjoyed myself with a great bunch of guys. Can't wait for the next ride."
– Duncan Macbeth
Cycosports Jungle Cross series
In an amazing feat of organisation during these difficult pandemic times, race event organisers Cycosports have gone above and beyond to bring off-road bike racing to Singapore in a well thought-out, SG-gov approved format. Entrants are seeded prior to race day, and set off on a time trial basis, split into MTB and CX categories and various age groups. The Jungle Cross events ensure all safe distancing guidelines are closely adhered to, while still allowing for top level competition. Well done to everyone who participated in these 'Jungle Cross' events. Very wet and muddy conditions made the November course extra challenging, but we still saw superb performances, particularly from the following ANZA and AW riders: Pierre-Alain Scherwey 1st CX, Louise Donaldson 3rd MTB, Janus KD 4th MTB, Phil Routley 4th MTB, Steve Bijok 4th CX, Bill Paterson 6th MTB, Dave Nicholls 6th MTB, Asanka Rodrigo 6th MTB, Nick Richmond 8th MTB and Will Price 12th MTB.
Max8 Club Brekky or Club Drinks
We've launched a new initiative to re-introduce social ties, with members able to claim their Max8 Club Brekky or Club Drinks (twice per person, per month) of up to $75 per group, or $100 with the inclusion of a new member. This has been incredibly well received, with loads of groups maxing out their Max8 entitlement and new members being in hot demand to join meet-ups!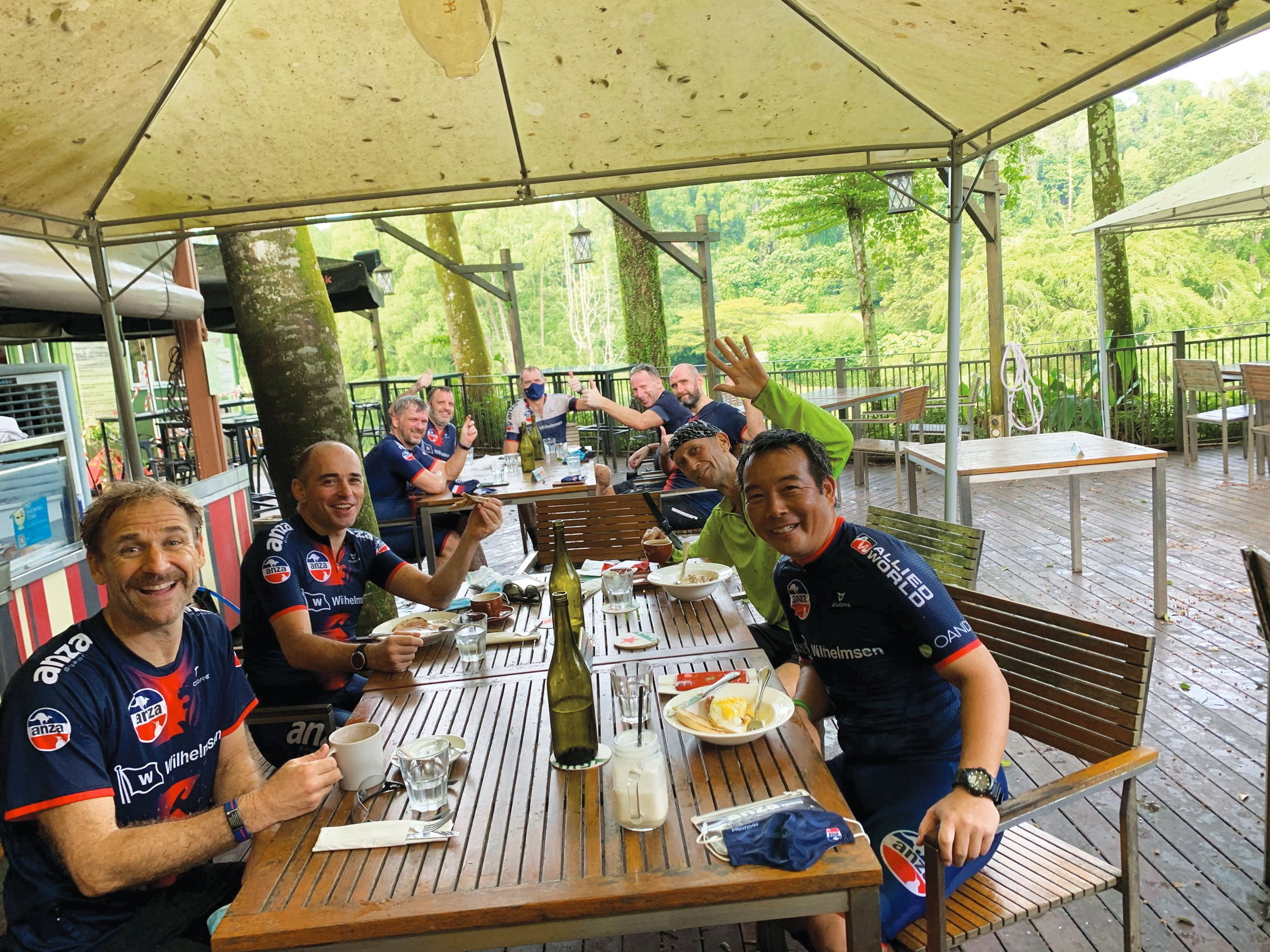 ANZA's Next Generation
It's been fantastic to see more of our younger members taking to the roads, and discovering a love for the bike, alongside their parents. Hot on the wheels of friend Abbey Lewis, who has been touring the island with her father, Oliver, 12-year-old Mia Piestrzynski has been cycling with her Dad, Bart.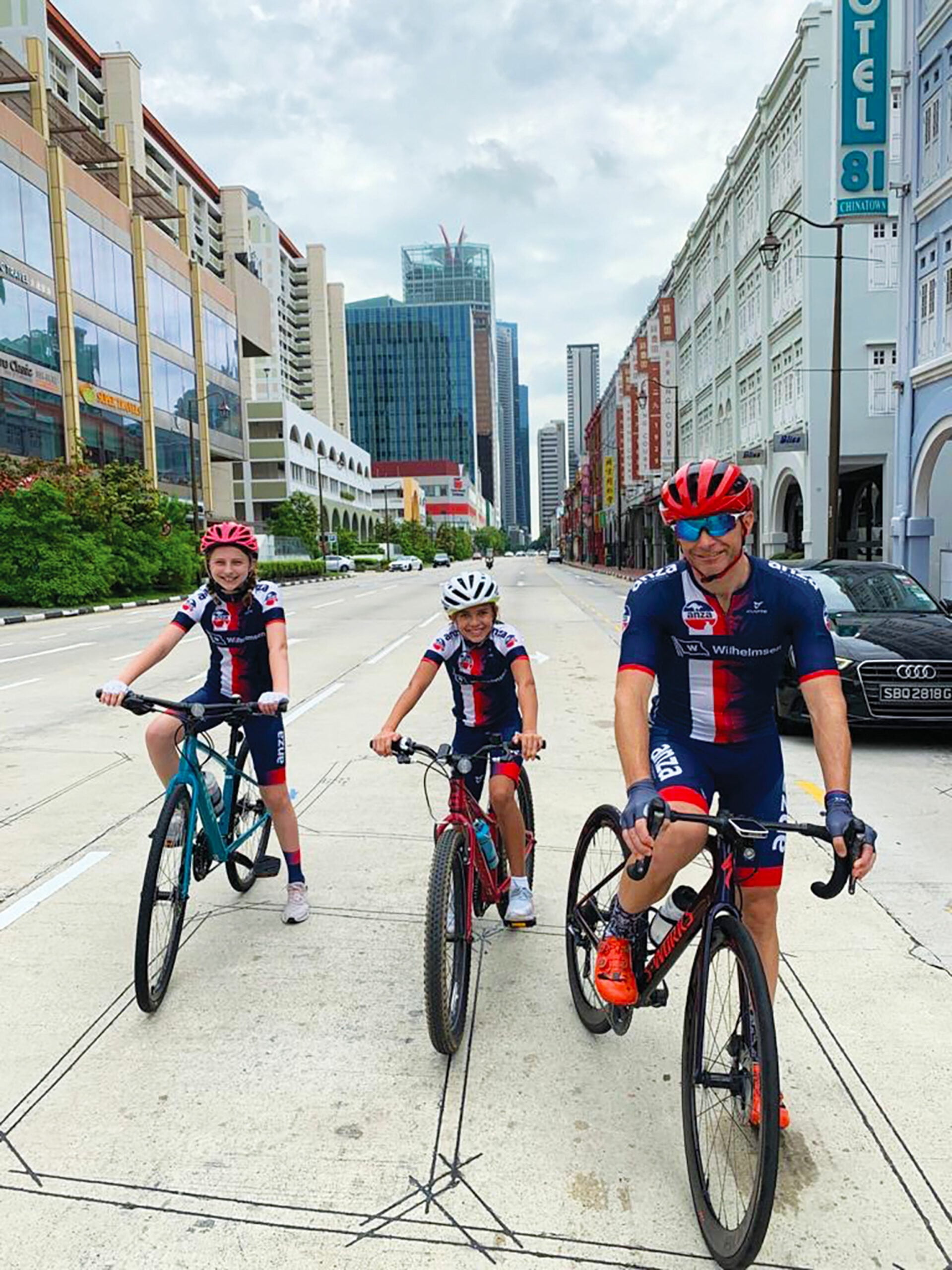 Bart also proudly represents St James's Place Wealth Management as a Club sponsor; we think it's fantastic he's personally immersed in the club activities and is now getting his daughter involved as well. We hope to see more of our young members out there in the coming months! "I love cycling with Dad because I can share his passion," says Mia. "I like having my own ANZA kit, I enjoy the breakfast burger and being able to hang out with my friend Abbey". Proud dad Bart agreed that ANZA Cycling was great for family time and bonding. "Two big ticks – spending time with my daughter and being able to do it while riding our bikes! I can't wait until we can do this in larger groups. I'm relatively new to Singapore and there's no better way to meet like-minded people than cycling with ANZA."