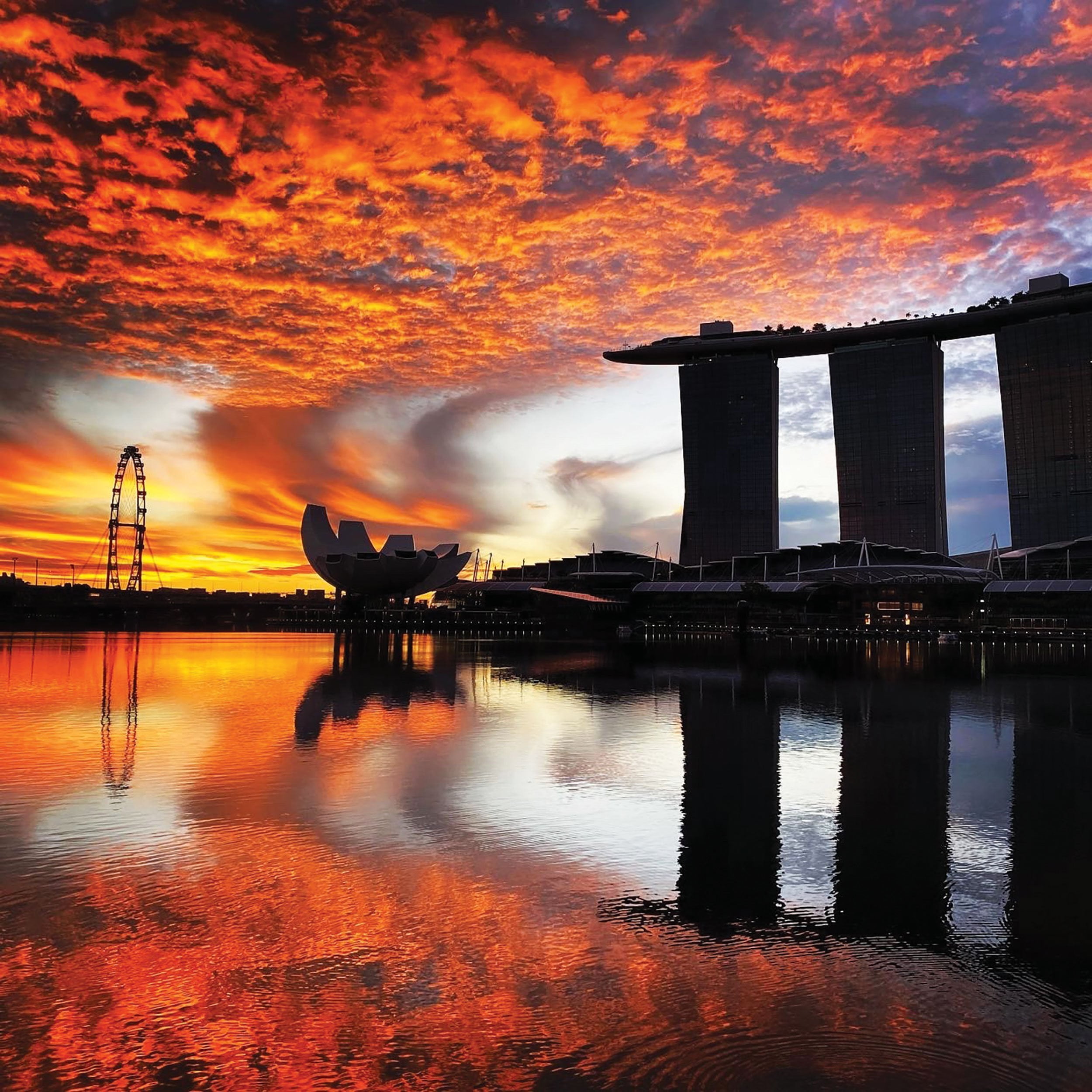 Fairy floss clouds slide across the sky, their reflection echoed in the glassy surface of Marina Bay. As the sun climbs over the Gardens, the sky turns a vivid vermillion, appearing to ooze like lava on the surface of the water. A lone photographer stands on Jubilee Bridge, snapping the scene. We're the only people out this morning, on day 13 of COVID-19 lockdown. I pause to soak in the serenity, relishing a rare moment of silence in a location normally heaving with people. I've been walking in the early mornings since Singapore's Circuit Breaker started and glorious sunrises like this are my reward.
Having lived in Singapore for almost eight years, Covid gave me the chance to explore my adopted home in a way I never would have otherwise. I work in travel, so my sightseeing is usually done in Paris, Phuket, London, and Laos. But as the four walls of our condo started to shrink, I felt the need to get out. Previously I had been put off by Singapore's steamy weather, but in fact it's the perfect city for walking…if you do it early or late in the day.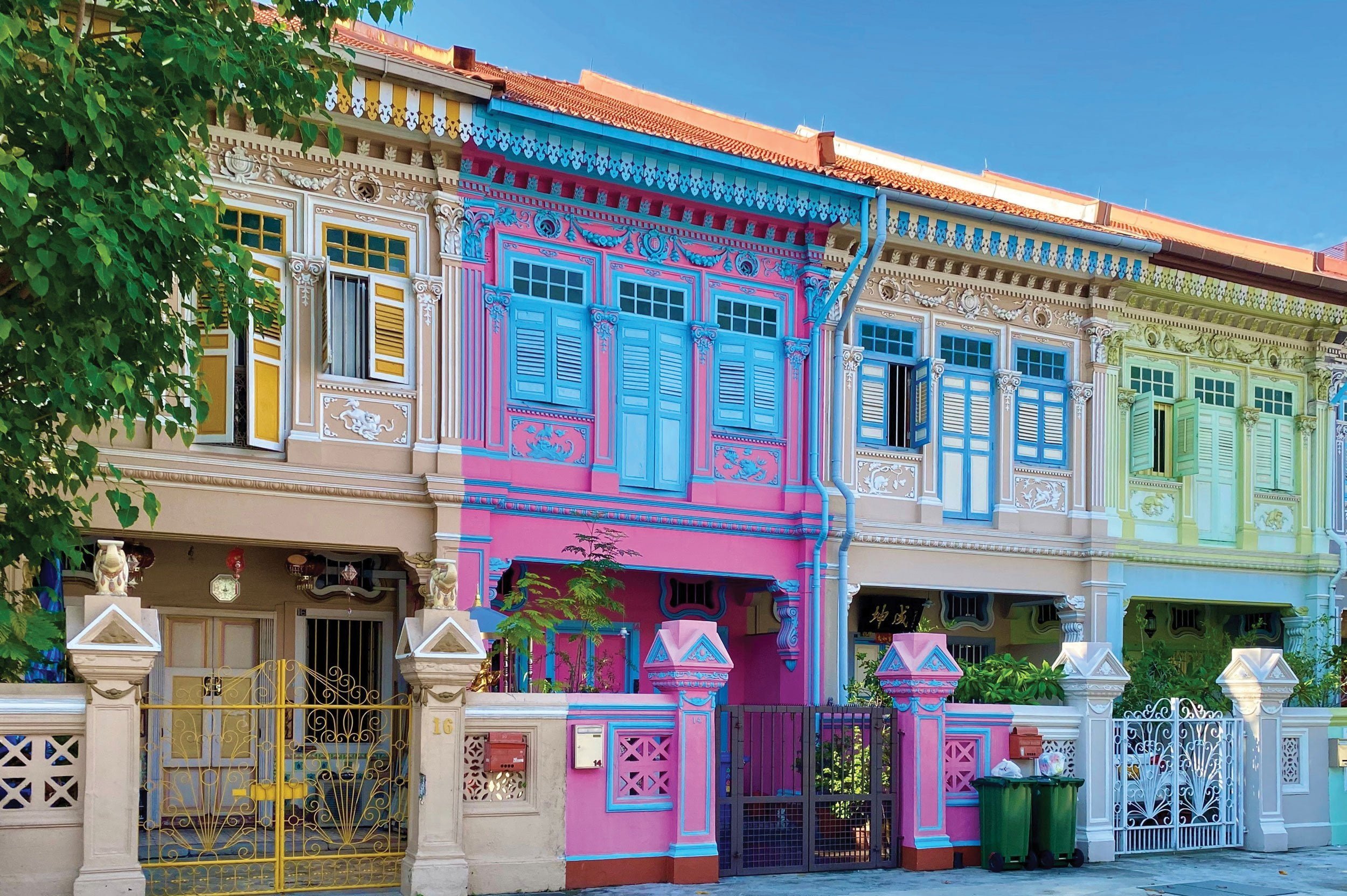 Day 22 of Circuit Breaker and I head for the heritage neighborhood of Joo Chiat, whose colourful Peranakan houses and street art satisfy my need for distraction. It's a long walk from Robertson Quay, along Hill St, past Bugis, the Arab Quarter and Kallang. After snapping ornate candy coloured houses on Koon Seng Rd, I make my way to East Coast Road. The temperature has climbed to 32 degrees by 10.30am, sweat slides down my back and I start to feel clammy. Overcome, I faint and fall to the ground. When I come to, the streets are empty, apart from some construction workers at a nearby site. After calling a Grab, I vow to never again walk in the intense heat wearing a mask.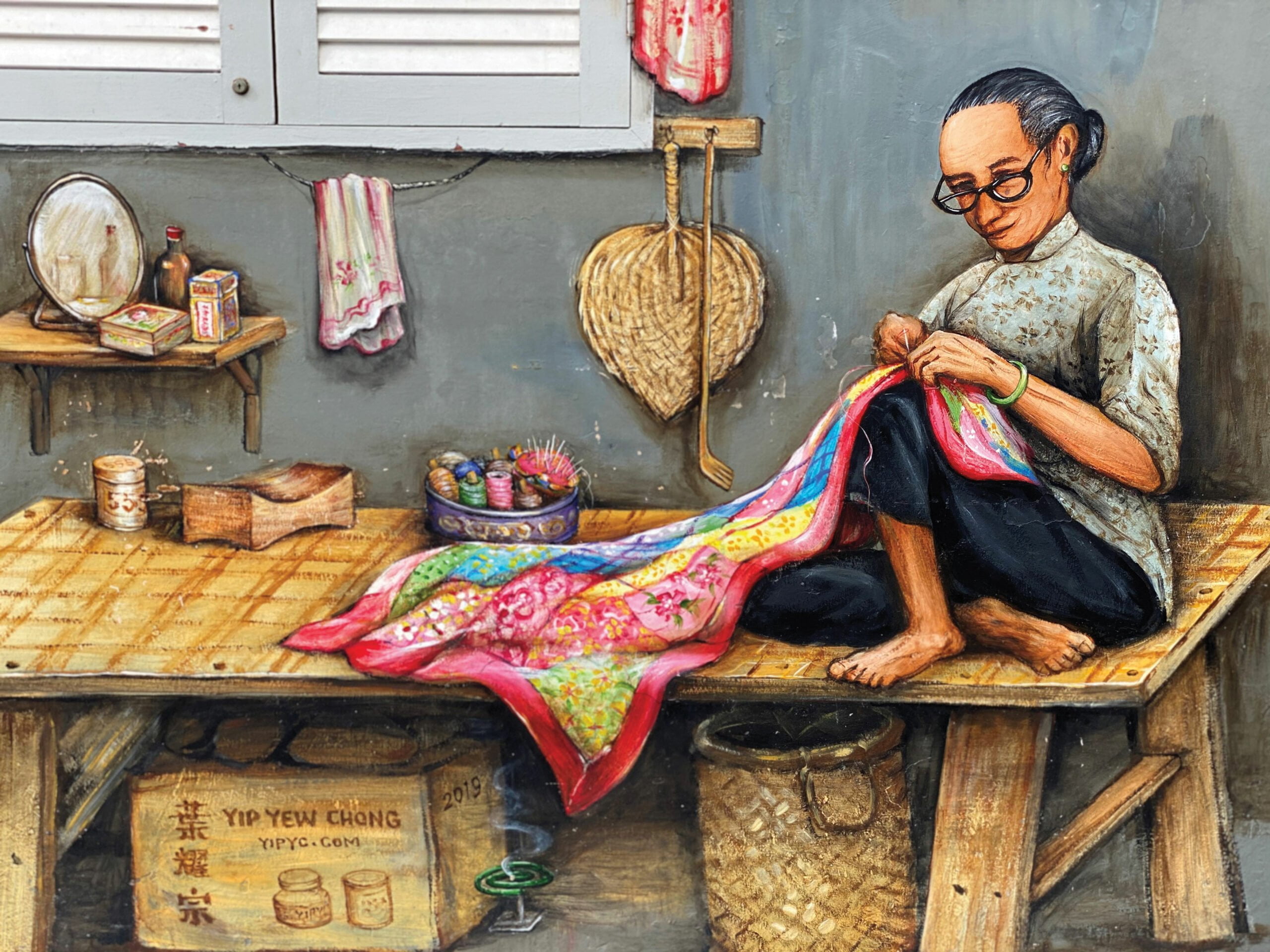 Day 29 and I find myself crying in front of artist Yip Yew Chong's My Chinatown Home mural, having just called home to speak with my father who is unwell. Alzheimer's is stealing him away from me day by day and I used to travel to Sydney almost monthly to see him. I miss my family like a limb and the nostalgia and homeliness of Yip's art makes me heartsick. This mural captures his childhood in vibrant colour: his mother cooking, siblings playing board games and grandmother lovingly sewing a blanket. So begins a love affair with Yip's art that has seen me traipsing across the island to find more of his magnificent murals. When lockdown ends, I reach out to him to tell him how his paintings inspire me, and we meet. We are now planning an exhibition of his works at Sofitel Singapore City Centre in 2021. My dream is that Singapore will open to the world by then and others can discover the joy his paintings evoke.
Day 41 and The Crowded House classic, Better Be Home Soon slips into my Spotify, flooring me near Tanjong Pagar. I'm not someone who cries easily, but these walks allow me to wallow in emotion without my daughter or husband seeing. Sometimes it's a song, a memory, or the realisation that I won't make it home for Christmas. But some days I skip with joy or sing along to my music, and scatter hellos about me to strangers like confetti. Singaporeans can be shy and seem taken aback by my greetings, but gradually I recognise familiar faces and they greet me heartily.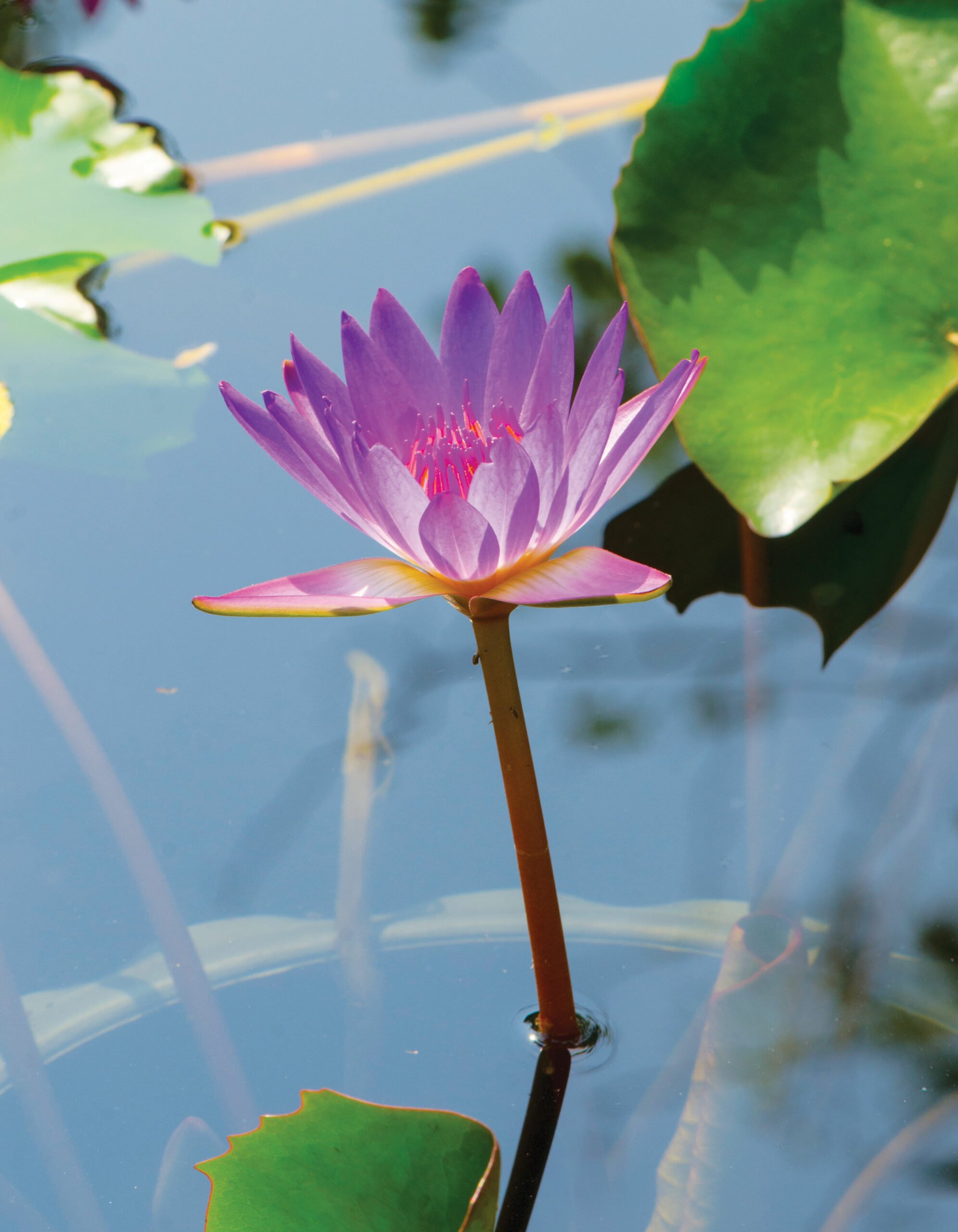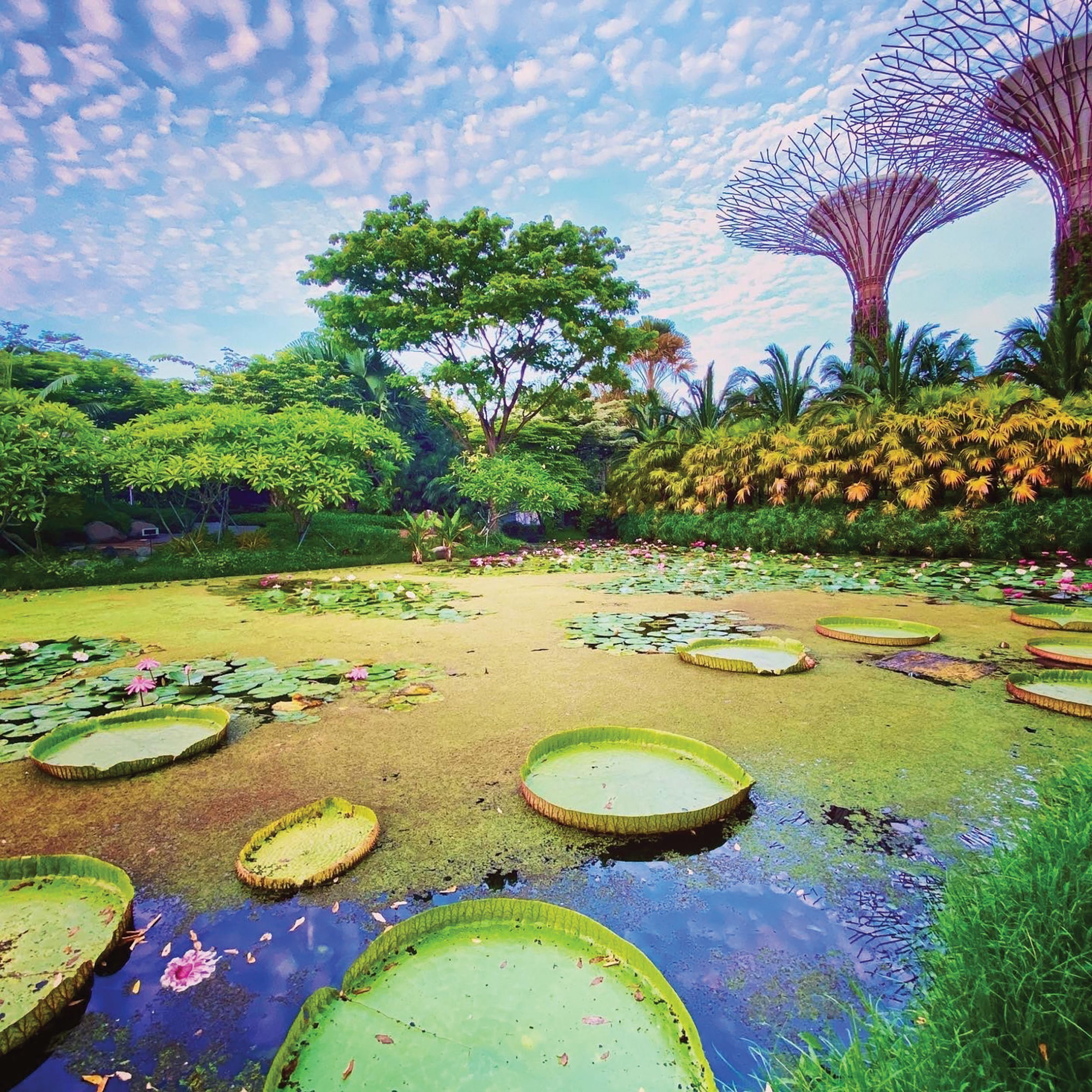 Day 73. The last day in lockdown and I dive into the nooks and crannies of Gardens by the Bay, discovering lily pads as big as trampolines, moss-filled ponds with emerging water buffalo, towering Supertrees entwined by ferns, children riding dragonflies, a baby floating against the cityscape and colossal steel birds whose wings reflect the sunlight. The gardens are a treasure trove of wonders and I worry that in Phase 2 I'll no longer have them to myself.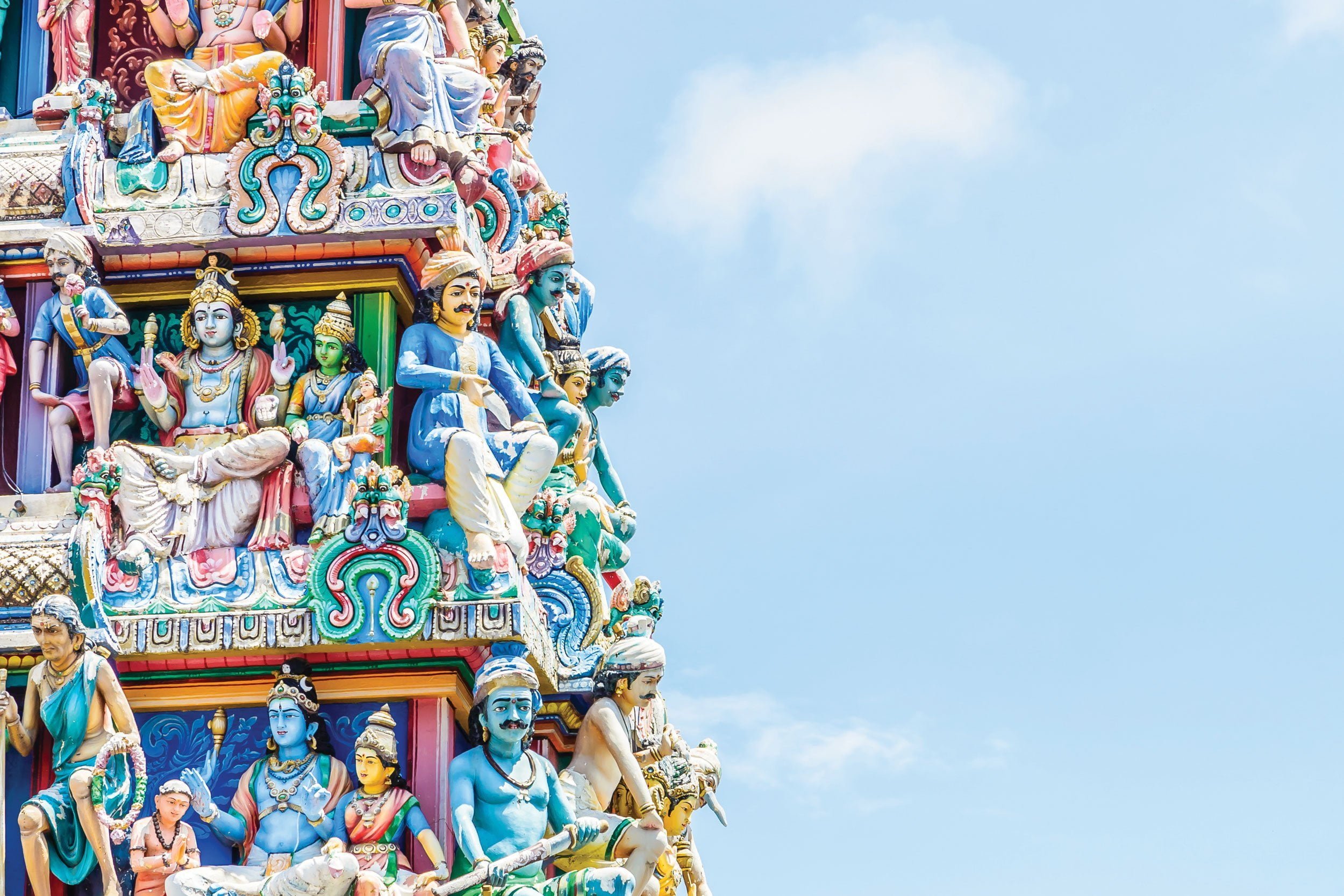 Days 74-175. Singapore is a city of celebrations and brings new discoveries almost daily. As I walk, I discover a melting pot of cultures and religions; Buddhist temples cheek by jowl with Catholic cathedrals, monks walking alongside patrician nuns, Christmas trees sparkling next to Deepavali decorations. The city's tiny size and global influence means I can pretend I'm in India, the Middle East, Europe or China in one walk, travelling virtually while borders are shut.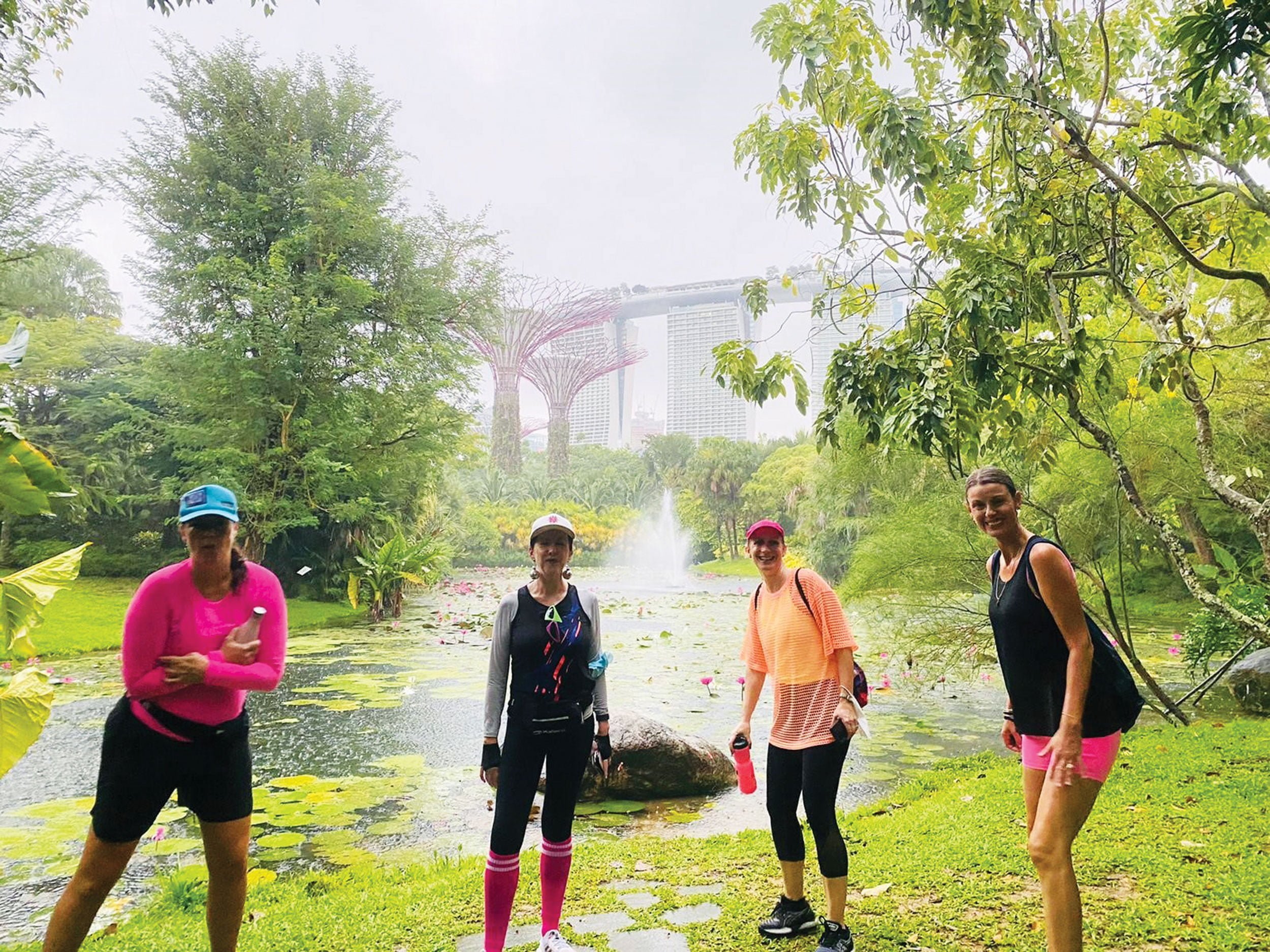 Day 176. A friend asks if I will help her create a charity walk, to raise money for a refugee centre. I'm thrilled to give purpose to my ambling and carefully trace a 20 kilometre route around the city. Dressed in 80s neon gear, we walk and talk for four hours and enjoy it so much we now meet monthly for different treks.
This is what walking does. It inspires the imagination, forges friendships, and makes the world a little smaller. Friends constantly reach out to compliment the photos I post, telling me they've never seen this side of Singapore. I'm asked to be an ambassador for a Singapore Tourism Board campaign to uncover the secrets of the city. I download the Pacer app to trace my routes and buy a Fitbit to track my steps. From my original five kilometres, I now regularly do 20. As someone who used to say I would only run for three reasons: a fire, a shoe sale or last drinks at the bar, I have even started running a little. Just don't expect me to take on a marathon, as I wouldn't be able to stop to take photos!
If you would like to explore the delights of Singapore on foot with great company, head here to find out more about ANZA's walking group, the Kill-o-Metres.