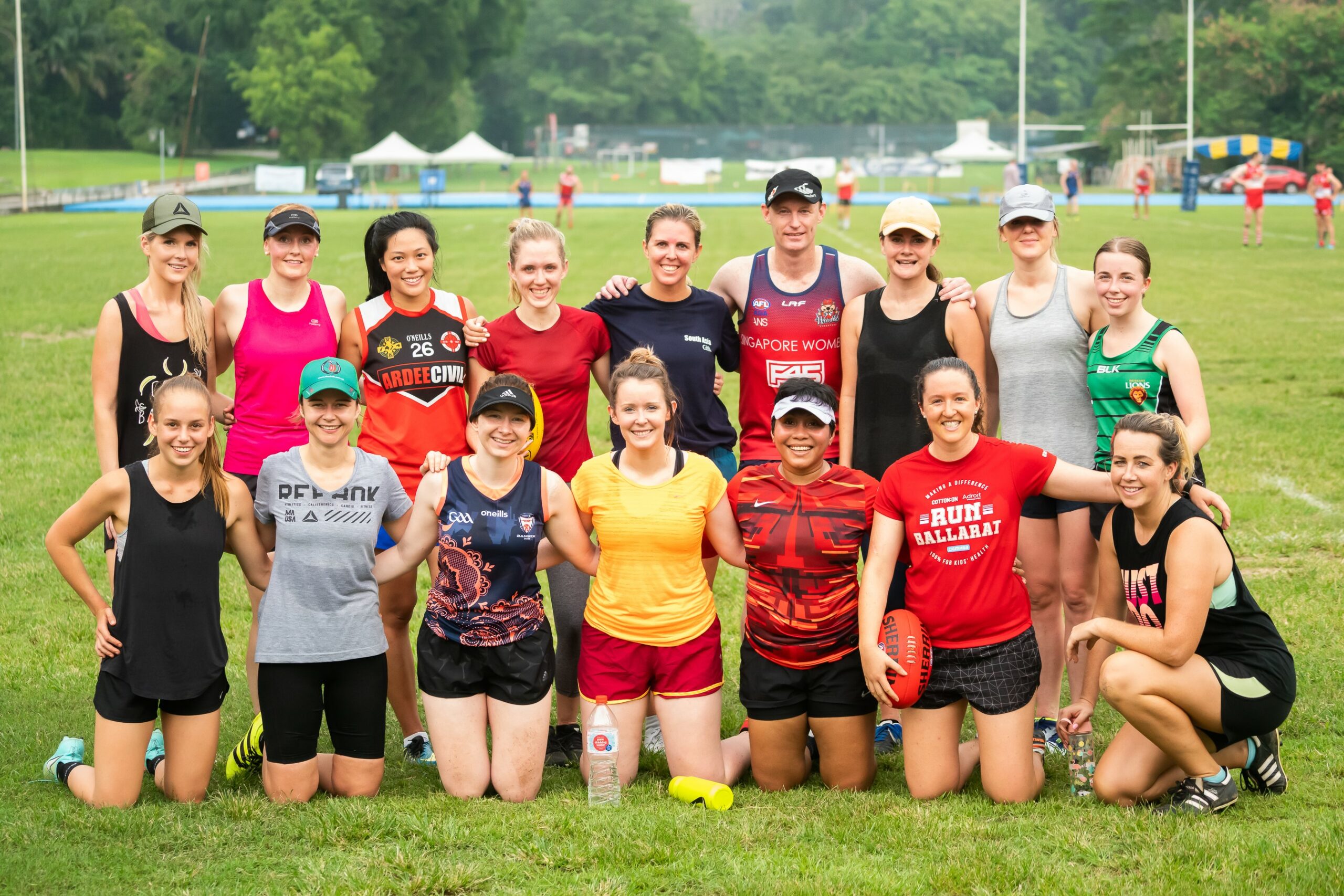 Training post CB
For some, the return to footy last year after the circuit breaker was the perfect way to kickstart their training. Not only could they re-connect with friends, get the legs moving, but also tackling and contact wasn't allowed, which definitely suits the playing style of more than a few Bats and Bettes!
Thanks to the hard work of the committee and the coaches, Singapore's first and only adult Aussie Rules club was able to hit the park for the game we all love, albeit in a modified fashion. Groups of 5, no contact, no sharing footies, no beers at the ground after training – this was our new world order, like it or not.
Training took place in a format akin to circuit training: different stations were placed about the field, and groups would rotate through each – all the while keeping their footies separate and their distancing anti-social.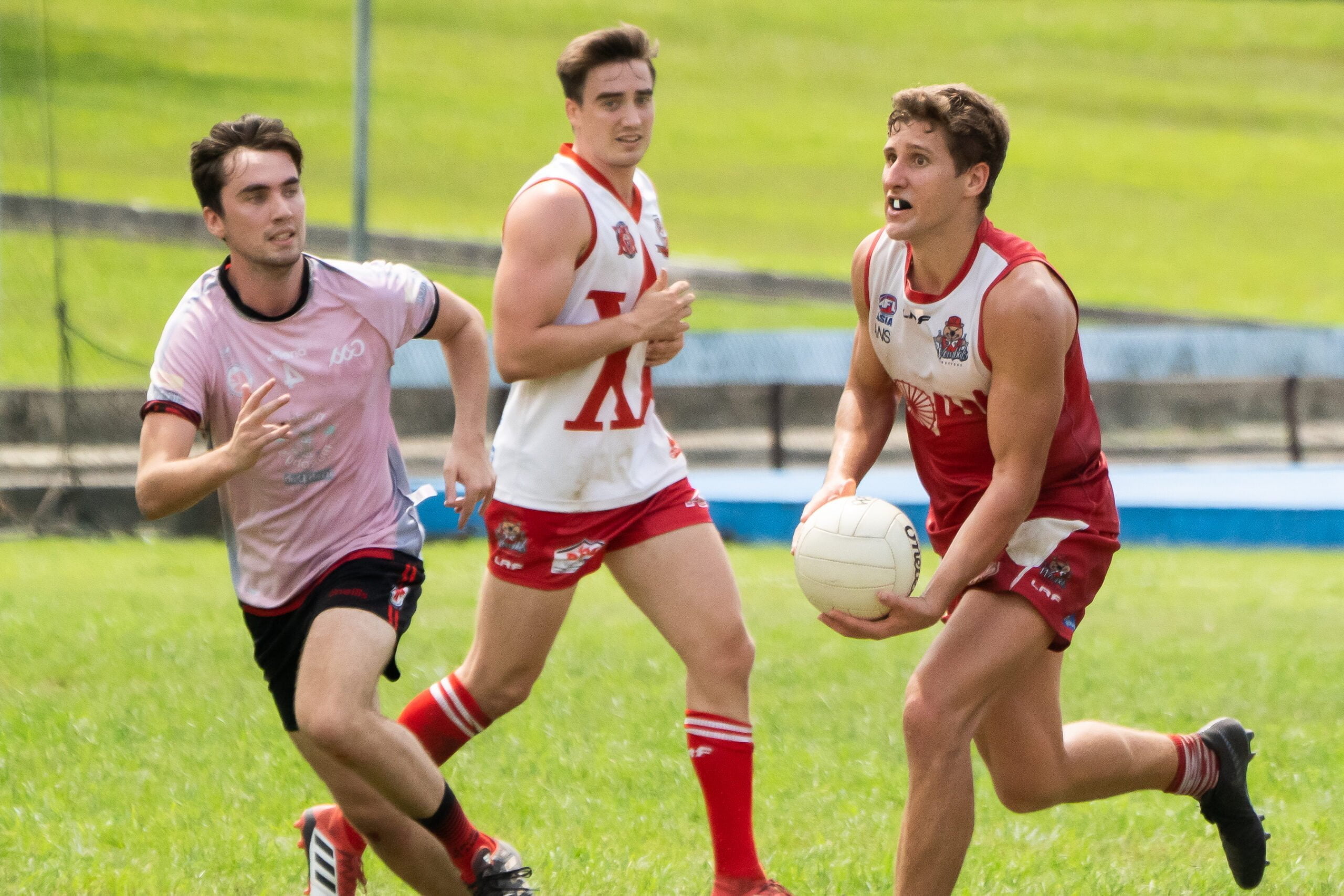 Season 2021
Looking ahead to season 2021, we'll be limited to groups of 8, but contact will be permitted. This will allow for bigger and better drills and more competitive action within groups, but unfortunately actual games are, for now, a no-go.
The highlight of being a Bat or Bette is certainly international touring for games, and while we keep our fingers and toes crossed that this will return, the reality is such leisure travel may fall to 2022 or beyond. Instead, we have crafted a robust schedule for intra-club matches, games vs the AIS dads and teachers, and of course the Irish Gaelic Lions for some hybrid International Rules games. As and when the rules open up here, so will this plan.
For now, we encourage everyone to come down for a kick, get some fitness work in before the season starts in April, and get to know the guys and girls of the club. It's a great culture to be around, and whether you're elite, beginner or somewhere in between, you'll get a lot out of it.
KEY DATES:
– 27 Feb-Apr 3, FitBats pre-season fitness competition
– Saturday 10 April – First official training session of the year (Bats and Bettes)
– Saturday April 17 Training (Bats and Bettes)
– Saturday April 24 Training (Bats and Bettes)
To join in with the Wombats or Wombettes, email info@anza.org.sg