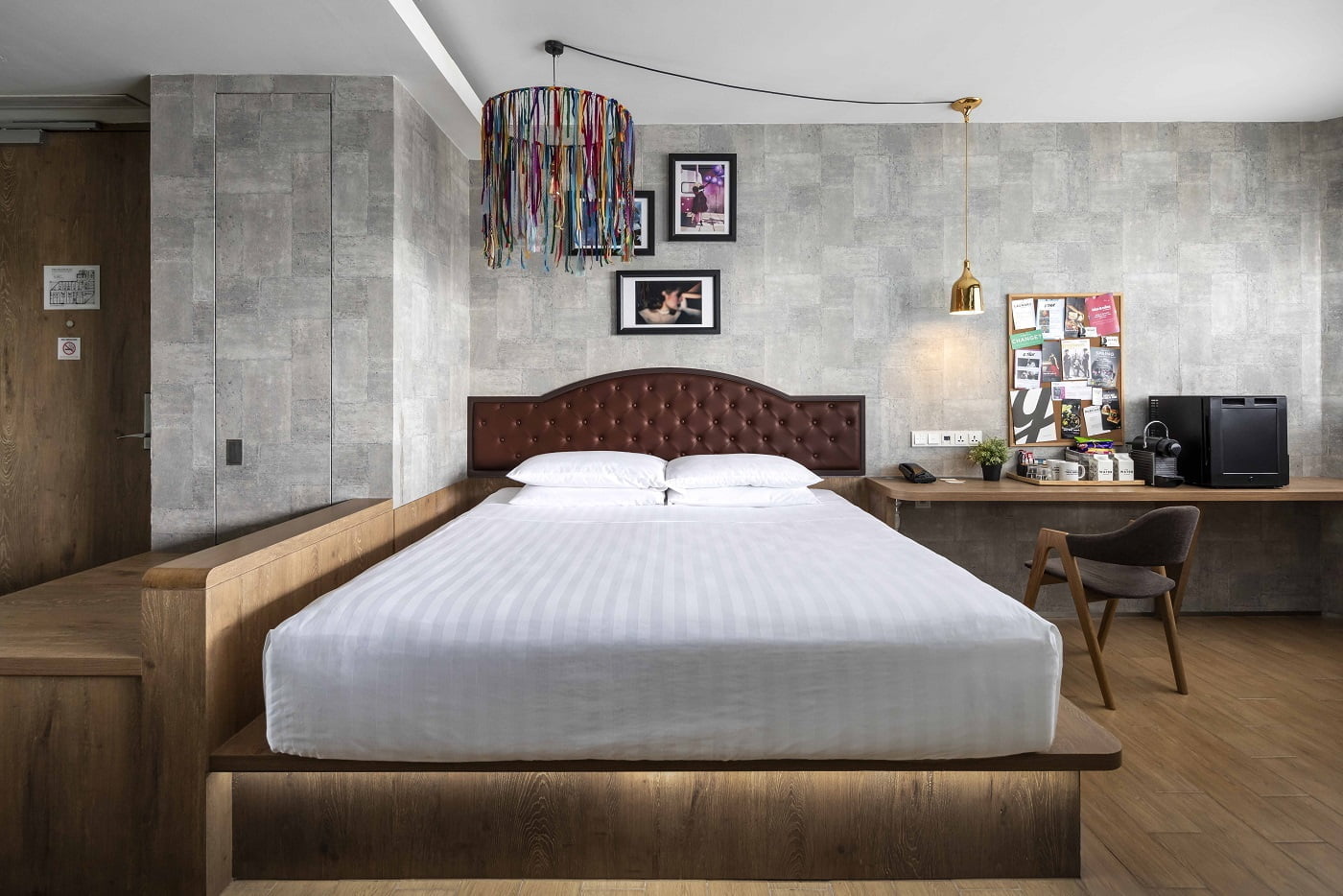 Looking for a save-cation which is more fun than flashy? My partner and I checked into Hotel G for The Great Outdoors package – which includes a private movie night under the stars, a bucket of beers and popcorn, plus burgers and fries from 25 Degrees Burger and Liquor Bar, delivered to your room the next day. All from $250++ a night. Bargain!
Hotel G is a hipster hotel that's big on quirky charm and offers affordable digs for a city staycay. The interiors and vibe are cheeky and casual, with an excellent location a stone's throw from Little India, Bugis and the artsy university district of Rocher.
Having spent a fortune on family stays at the bigger hotel chains, the price tag on this one-night deluxe stay is seriously good value. We check into our modern and spacious sized king-bedded Greater Room, which has a huge balcony and is ready for a movie night under the stars.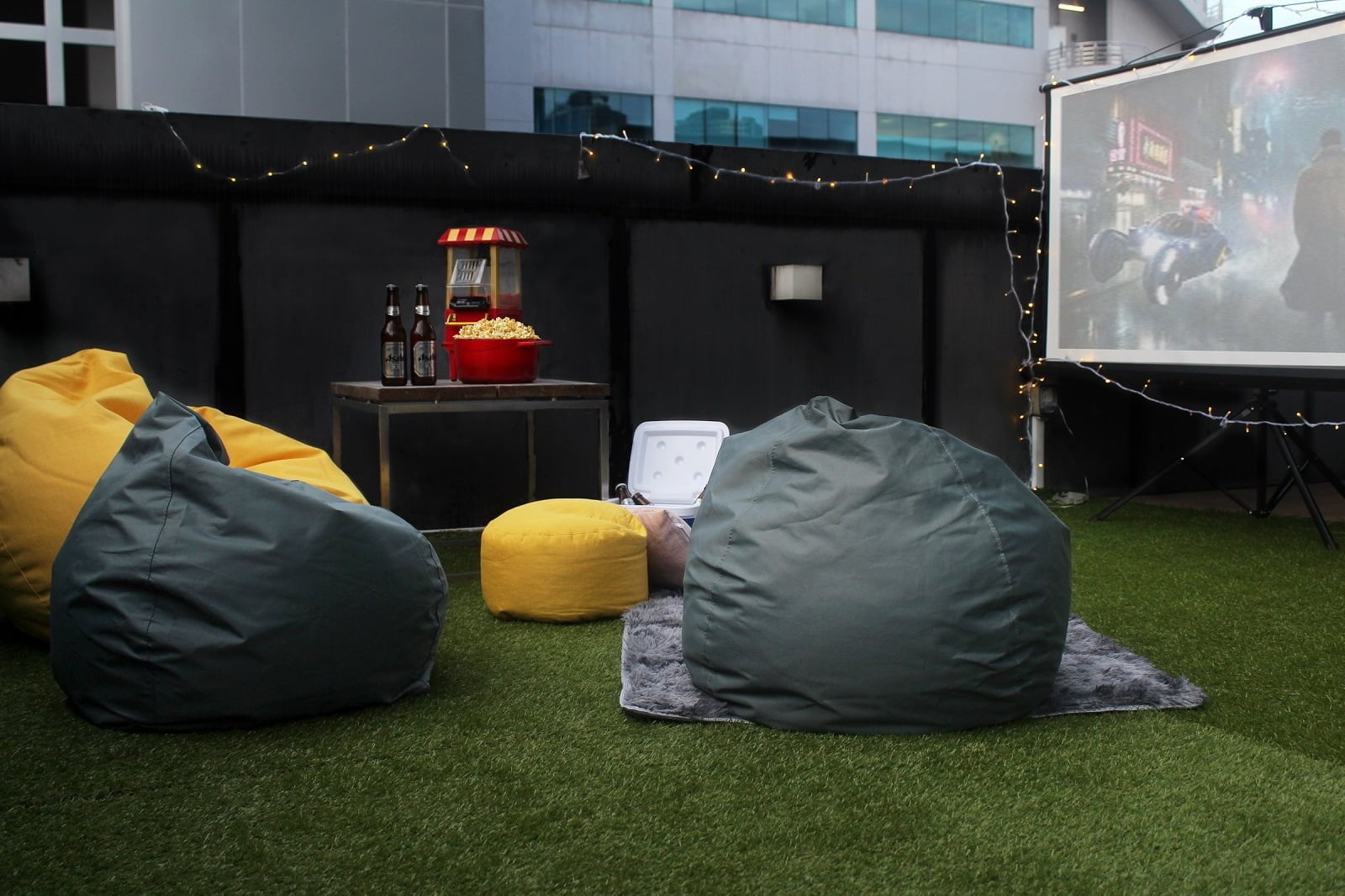 The set-up includes a projector, a large pull up screen, beanbags and an in-room popcorn machine. While we wished the popcorn were doused in butter and salt, it goes down well with an eski full of Asahi beers. As the system is already hooked up to Netflix, we settle in to watch The Matrix, the perfect choice for viewing in the middle of a bustling, futuristic metropolis like Singapore.
In the morning, we skip breakfast at 25 Degrees (even though it looks delicious!) to walk to The Wired Monkey coffee house in Little India's Dunlop Street. After a dense lemon cake and speciality brews, we continue into the vibrant Jalan Besar district for a look around the cafes and backstreets.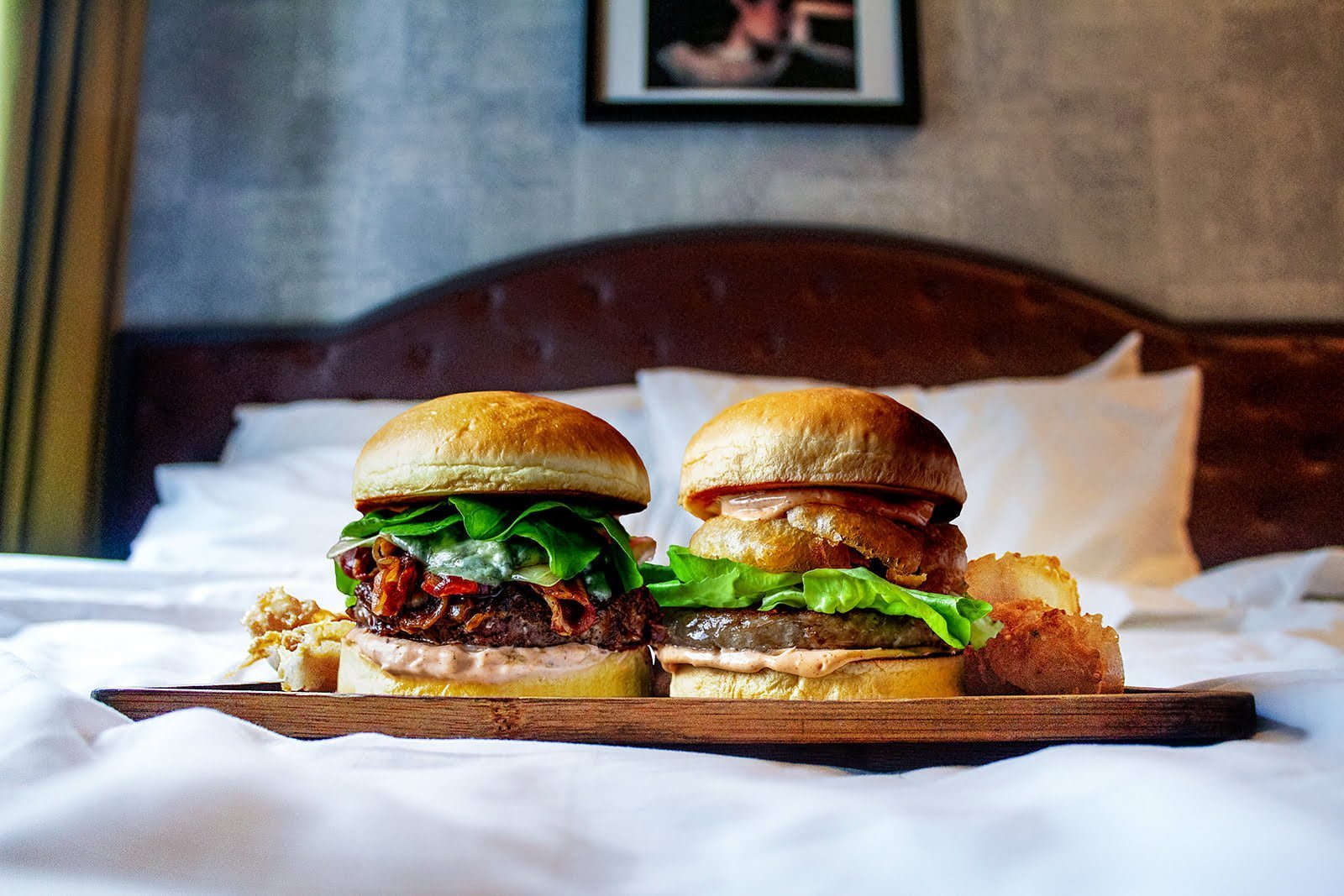 Heading back to the hotel, we've built up an appetite for our scheduled burger delivery – which we pre-ordered on check in. The burger bar is located on the first floor of the hotel, but the burgers arrive lukewarm, due to a mix-up with timings. Still, who's complaining, when my burger tastes so good – loaded with caramelised onions, gorgonzola, bacon, arugula and thousand island dressing.
It's worth mentioning how good the shower is here – incredible water pressure and lovely in room products mean we have two long soaks during our stay and leave feeling squeaky clean and relaxed.
Verdict: A super fun, creative, and affordable staycation, with all the safe stay measures but less protocol and procedure than the larger hotels. Make sure you get the Greater Room if you're full-sized adults, but kids will do just fine in their more compact rooms.
https://www.hotels-g.com/singapore/
From $250++ per room per night, you'll get:
One-night stay in a king-bedded Greater Room with Balcony
It Takes Two box from 25 Degrees Burger and Liquor Bar delivered the next day
A bucket of beer
Popcorn kernels with a popcorn machine
A complimentary parking coupon
Late check-out till 2pm
Set-up of Movie Under The Stars at the balcony
Booking/Stay period: Until 30 June 2021