Eliminate 99.9999% of viruses, including Coronavirus
As more business activities and face to face engagement resumes, particularly in the workspace, retail and recreation, there is a need to step up the safety and protection of the employees, guests, and users in the environment. Particularly in dealing with airborne pathogens as we continue to deal with COVID-19 in Singapore. "We are constantly at risk of cross contamination and disease transmission. As the leading pest control and hygiene solutions specialist, we introduce cutting-edge air purification innovations to protect people and enhance lives," says Mr Paul Hellyer, Managing Director, Rentokil Initial Singapore.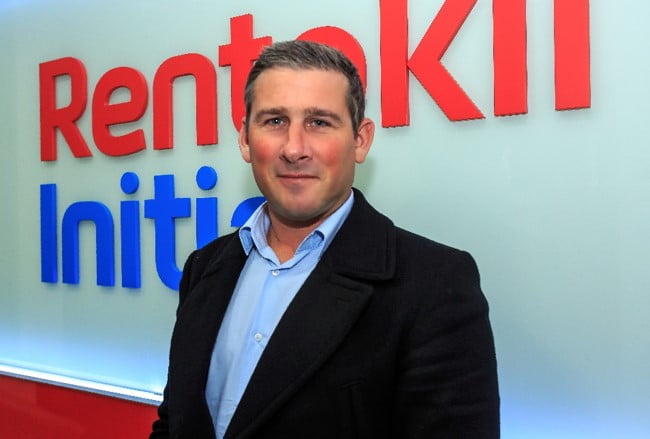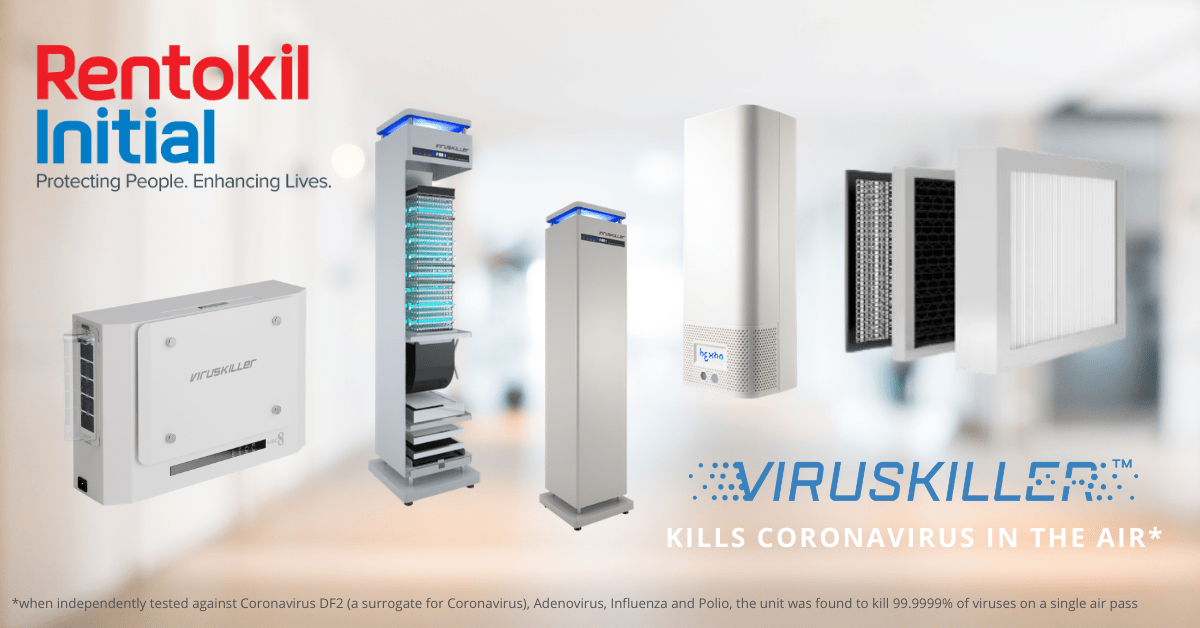 Optimise air quality and safety through engineered infection control
Aerosol transmission is a growing concern today. As we are exposed to various air contaminants, including particles, volatile organic compound (VOC) and pathogens, it puts us at risk of diseases. Reducing the risk of airborne transmission requires more than just ventilation or installing air-filters with limited efficacy against enveloped viruses. Indoor environments are a great breeding ground for pathogens and germs, as they are released during talking, coughing, sneezing and regular exhalation. Air sterilisation helps to minimise our exposure risks as we engage in human interactions and activities at home or at workplace. More importantly, it offers peace of mind during this pandemic.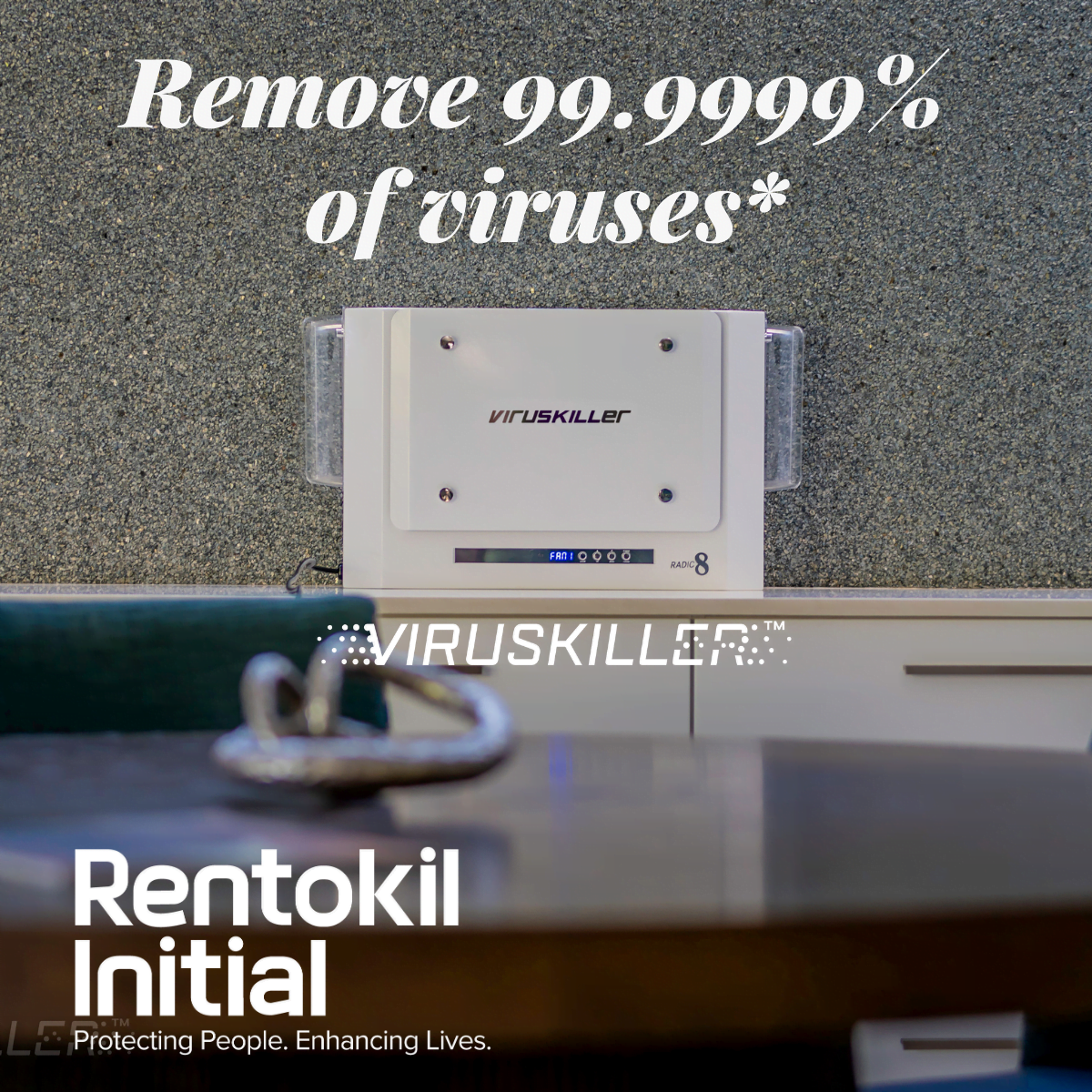 Initial VIRUSKILLER™ Air Purifiers kill Coronavirus in the air
The latest air purification innovation from Rentokil Initial eliminates 99.9999% of viruses effectively on a single pass, with independently tested cases against the Coronavirus DF2 (a surrogate for Coronavirus), Adenovirus, Influenza and Polio.
The air purifier eliminates contaminated air through a triple filter system, including a HEPA 13 filter plus a UVC chamber (with titanium dioxide, TiO2) that removes particles as small as 0.3 microns.  The Carbon filters remove a wide range of larger contaminants from the air, while the HEPA filtration captures airborne bacteria and viruses. The unit utilises shortwave ultraviolet light to eliminate viruses, and effectively moderates the air intake and ensures that the air released back into circulation is free of pathogens. The unique UVC chamber captures and kills more remaining pathogens, thus delivering a safer and more sterilised environment.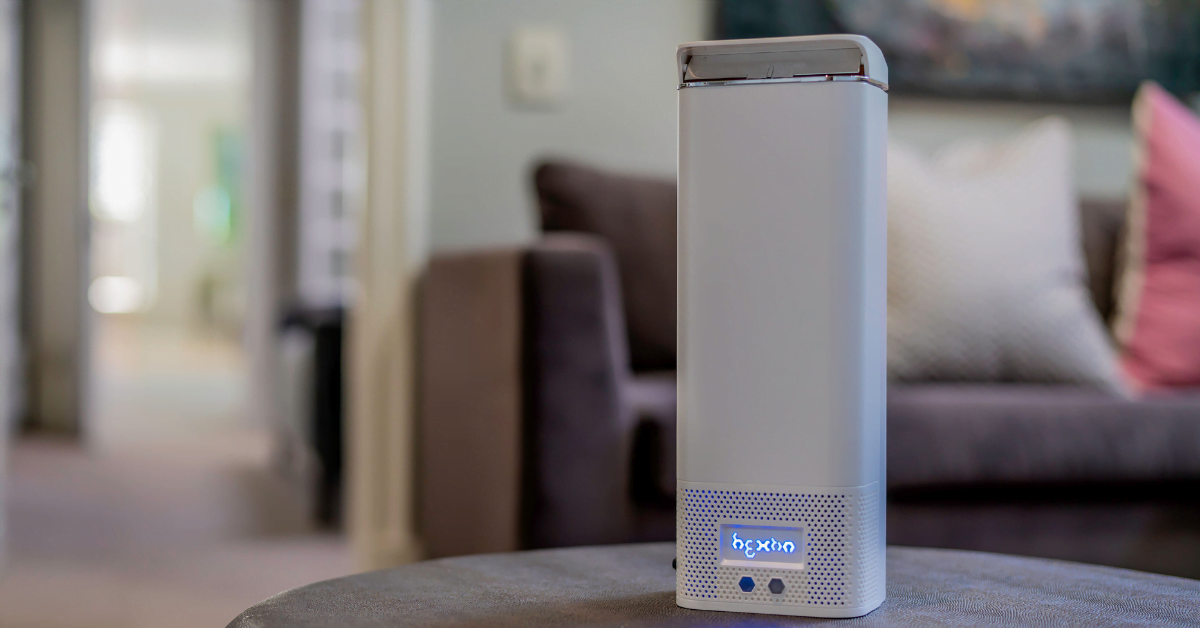 Suitable for placements at various type of environment
Depending on the nature of the environment, such as homes, offices, high engagement sites or critical businesses, the units are available in different size coverages and installation modes. Hextio is a desktop model used for a small coverage setting of 20m², ideal for residential homes or office receptions.
For bigger spaces, such as commercial and industrial premises, and critical places with higher exposure to viruses including hospitals and medical, the VK 102 and VK 401 are designed for wide coverage area from 60 m² to 165m² with floor standing or wall mount options.
Designed to return purified air through air decontamination technology
Most purification efficiency works at eliminating 99.99% of viruses. In an environment of 1,000,000 viruses, this means leaving behind 100 viruses, while a 99.9999% filtration would leave just one remaining virus only. The VIRUSKILLER™ takes control of the airflow in a room – contaminated air is sterilised before being sent back into the breathing zone. The single air pass means it offers real time protection with clean air all the time, instead of the need to draw air through the units multiple times.
Call Rentokil Singapore at +65 6347 8138 for air purification and mosquito control solutions today.