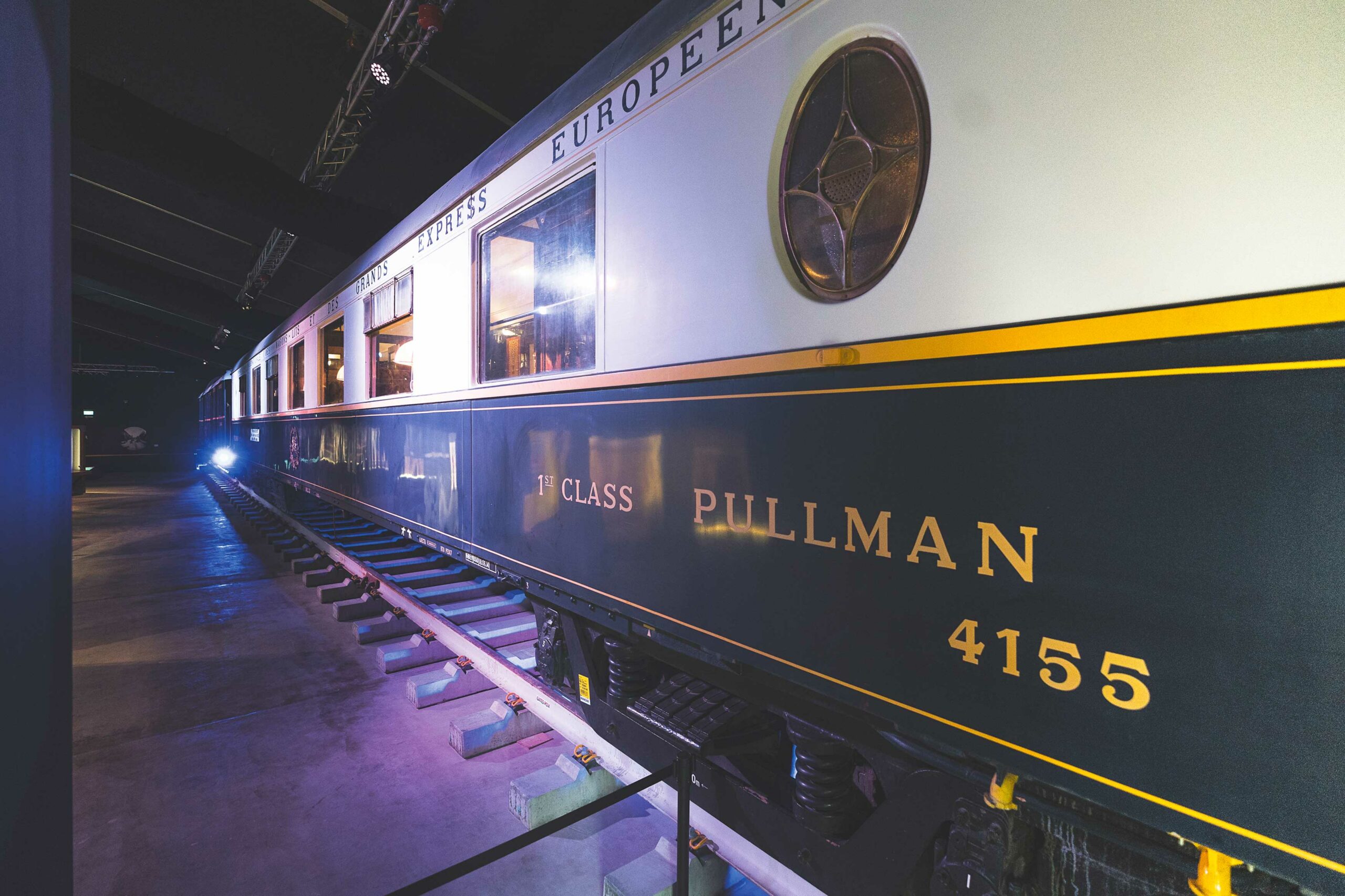 Once Upon a Time on The Orient Express has chugged into the West Lawn of Gardens by the Bay, in a glamourous, historic exhibition. I was lucky enough to board the grand luxury train, lovingly restored and presented in an evocative pop-up museum and restaurant.
My first stop is to marvel at the historic locomotive engine that was shipped out from France during the height of COVID-19 in 2020, and now resides rather incongruously in the middle of tropical foliage and lush green lawn.
Staging the exhibition was no small feat and required a team of experts to ship the priceless artefacts here, safe and sound. "Designing and staging a display like the Orient Express in Singapore meant collecting around 300 precious items and documents, having to restore some of them and adapt many of the furniture and displays to its former glory," says curator Claude Mollard. "It involved shipping historic monuments – a locomotive built in France 158 years ago and a 1930s sleeper car, weighing close to 200 tonnes, it is undoubtedly one of the heaviest to be shipped across the world."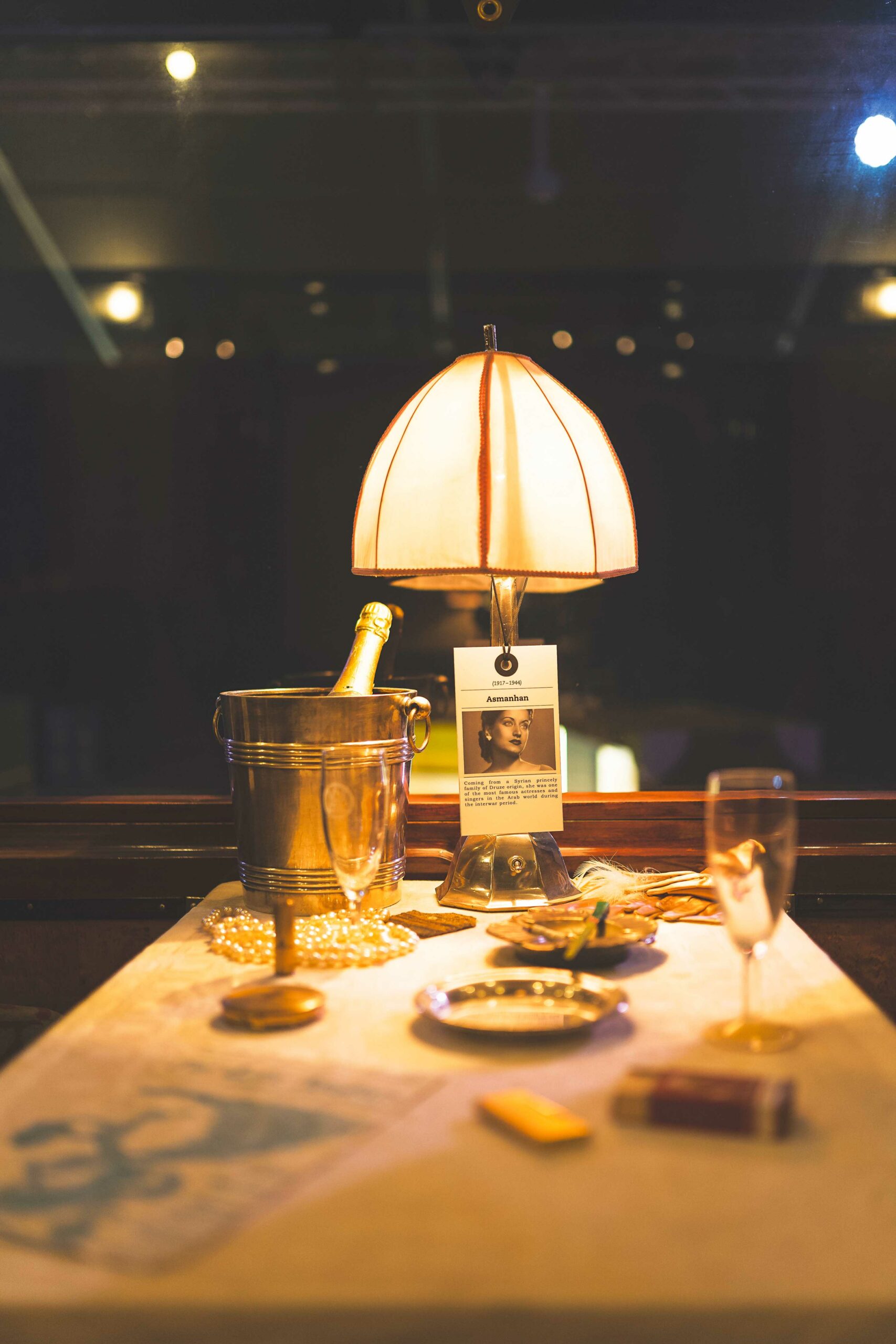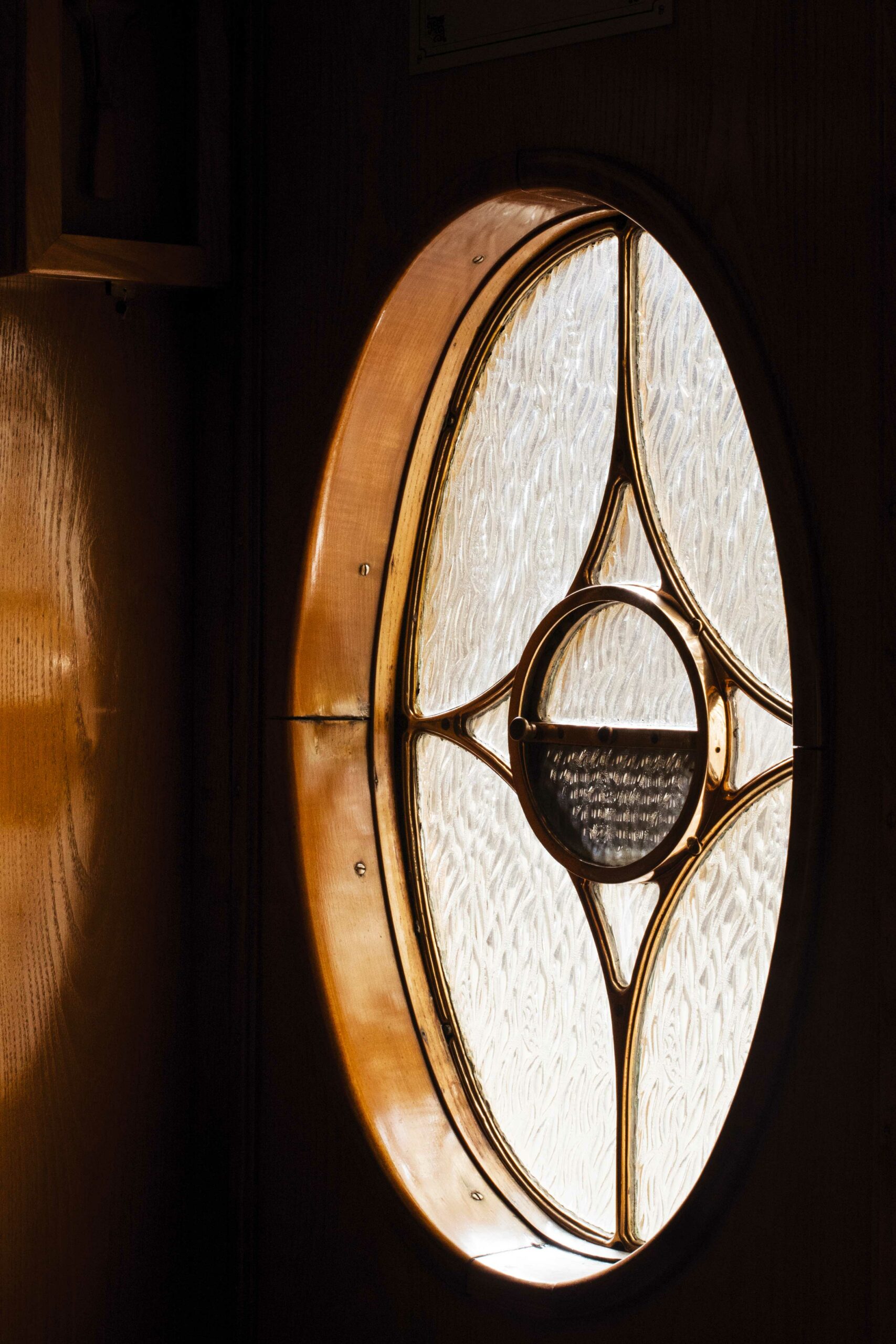 The hot and humid Singapore climate provided a challenge in how to safely store, preserve and protect the artworks and displays. In typical efficient Singaporean fashion, a climate controlled 2000m2 exhibition space was purpose built and ready for the artefacts to go on display once they arrived.
Meeting my tour guide, we climb narrow, steep stairs into the first of two beautifully restored and decorated original carriages, that evoke all the romance and magic of a bygone era. The Orient Express was a luxury train service created in 1883 by Compagnie Internationale des Wagons-Lits. It remains a lasting symbol of luxury travel and timeless refinement and has a rich, fascinating history. Detailed displays in the carriages make it appear as if the likes of famous passengers like literary greats Graham Greene and Agatha Christie (the author of Murder on the Orient Express) have simply stepped away from their seats. Ashtrays, bottles of gin and champagne, cups of tea, coats thrown on hooks, half played games of cards and even a vintage typewriter make me wish this stationary exhibit were actually pulling away from the station and sweeping me off to London, Paris, Venice, Istanbul, Aleppo, Damascus, Baghdad, Cairo, Luxor and Aswan…if only!
The background soundtrack of whistles and train noises help make it feel hyper realistic. Close your eyes and you can imagine passengers boarding the train all those years ago, embarking on an exciting journey to unknown, exotic corners of the world.
The rest of the exhibition takes place in a huge hall, where an incredible collection of objects and documents are presented, summarising the history of The Orient Express and its forward-thinking founder, Georges Nagelmakers. It's easy to wile away an hour or so looking at old tourism posters, original menus, stunning crockery and cutlery, suitcases and huge leather trunks, stained glass windows, uniforms and furniture. You can even peek into a restored sleeping cabin, with its tiny washroom and compact bed. Oh, to have slept even a night on The Orient Express.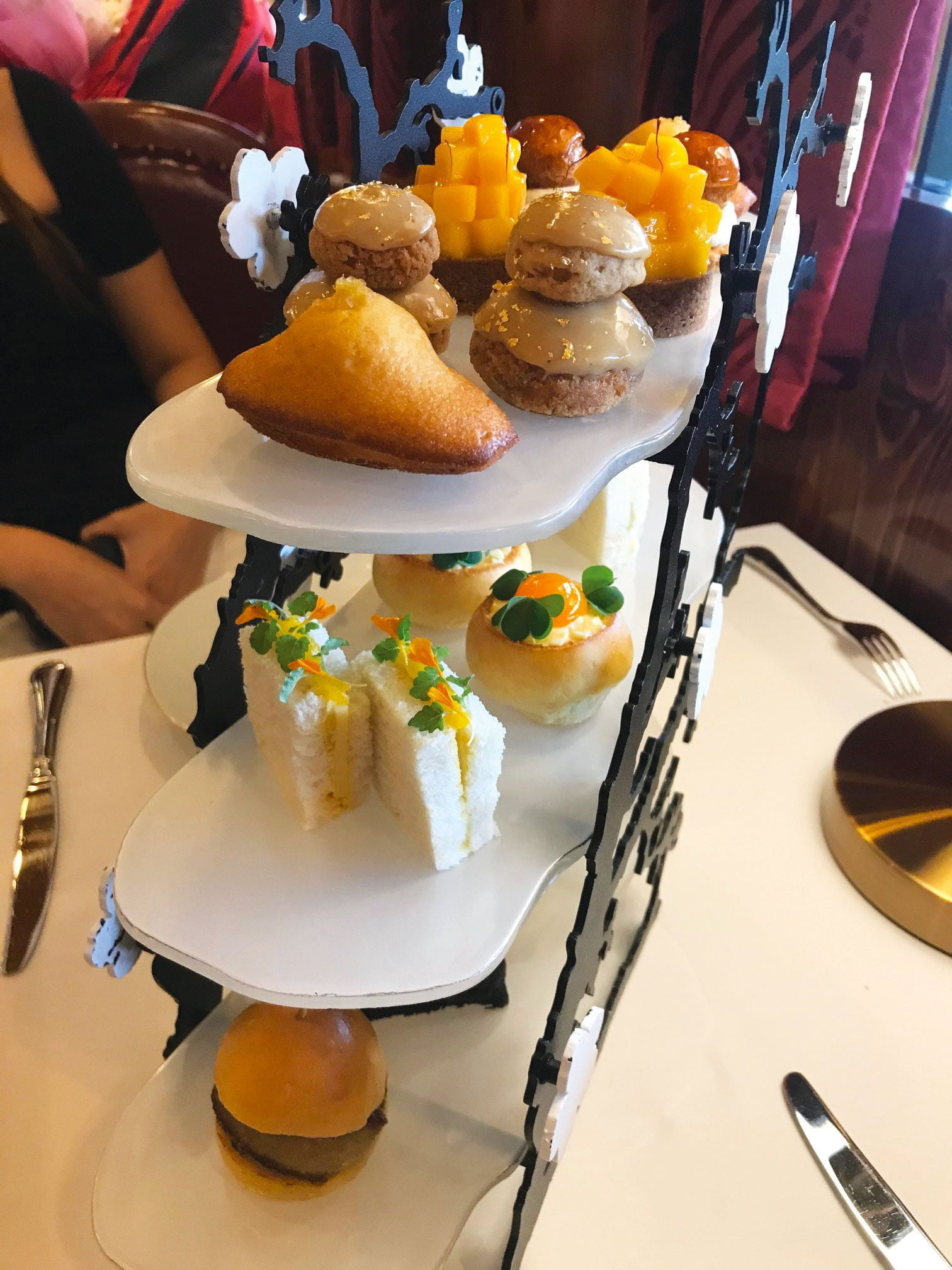 High tea on a train
As part of my trip back in time, I head to the dining carriage for afternoon High Tea. Although this carriage isn't part of the original train, it's still a loving replica of what it would've been like to dine on The Orient Express, with its impeccable silver service and classic furnishings. The culinary team here is led by double three Michelin-starred chef Yannick Alléno, and today I'm being looked after by Sébastien Lefort, formerly the Chief Executive of Yannick Alléno Group.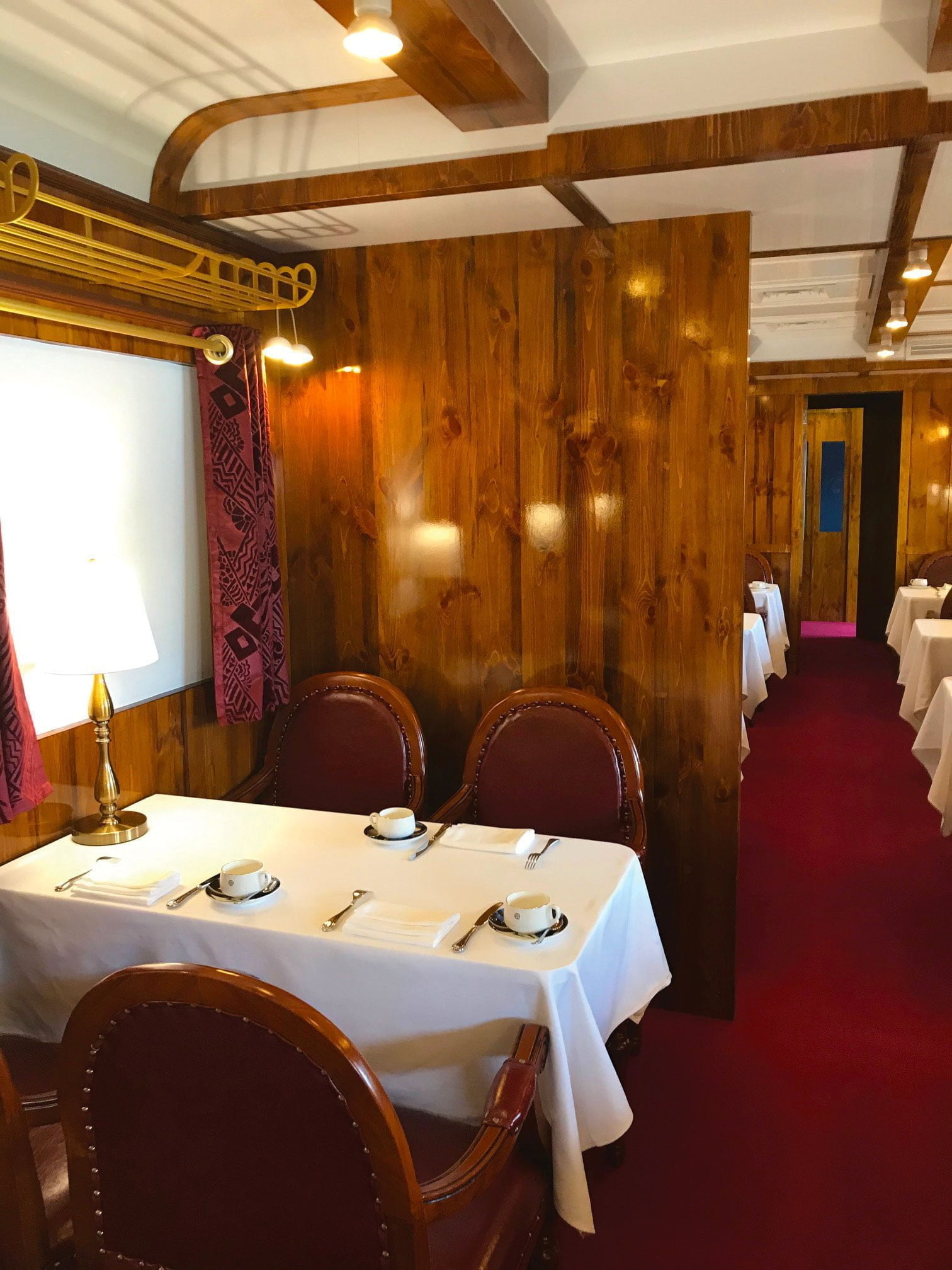 The carriage fills quickly, with small groups looking to capture the fun and frivolity of train dining. They're not left disappointed; for $78++ Chef Lefort and his team put on an elaborate spread of delicate French treats. Because I work for ANZA and am representing beef-loving Australians, Chef has prepared a special entrée of grade five Gunma Wagyu, served in delicate folds like a millefeuille, with a rich caper jus. It's a fixture on the dinner menu and is beautifully presented, so tender and flavourful.
Moving to a sweeter note, we are served a golden profiterole with a scoop of vanilla bean ice-cream and drizzled in warm chocolate sauce. Then comes the main event – a generous three-tiered stand of sweet and savoury bites. My favourites are a mango and saffron tart, coffee flavoured liquorice pastry, and classic cucumber sandwiches, garnished with edible flowers. My dining partner is enamoured by the traditional English scones, Devonshire clotted cream, and strawberry jam. We linger for a while over TWG tea and chat about where we might go when travel restrictions lift…the modern world outside can wait a while.
To book high tea, lunch, brunch and dinner go to orientexpressexhibition.com/booknow
To book tickets to the exhibition go to sistic.com.sg/events/orient2021. Prices start from $25 or $88 for a family bundle.